Webgility Review: Features, Pricing & Alternatives 2023
Webgility offers a comprehensive suite of ecommerce integration and automation solutions to empower businesses in managing their online sales channels efficiently. With seamless integrations between QuickBooks and popular ecommerce platforms, it simplifies processes and ensures accurate financial data.
Its features provide multichannel selling capabilities, inventory management, order fulfillment, and insightful analytics. With reliable customer support and flexible pricing options, it equips businesses with the tools they need to streamline operations and scale their ecommerce activities successfully. Monthly plans are priced based on whether users are subscribed to QuickBooks Online or QuickBooks Desktop Pro.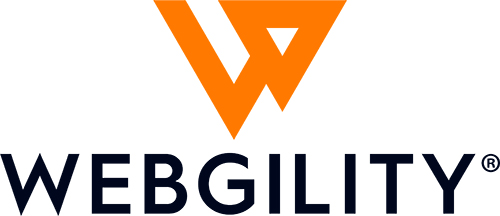 Pros
Integrates with both QuickBooks Online and Desktop
Includes 12,000 orders per year and two sales channels
Centralized order management with multichannel inventory sync
Sync between different platforms, e.g., online marketplaces and shopping carts
Cons
Telephone support is unavailable
Premium plan is only for QuickBooks Desktop users
Can be more expensive that its competitors with similar products
Download times can be slow
Doesn't support QuickBooks for Mac
Monthly Pricing

QuickBooks Online: $139 or $249
QuickBooks Desktop: $139 to $499

Number of Orders

12,000

Free Trial

15 days

Inventory Management

✓

Multicurrency Support

✓

Order Management

✓

Tax Calculations

✓
Multichannel sellers: If you sell items across multiple channels, Webgility will allow you to sync your data from multiple platforms, such as WooCommerce, Amazon, and Shopify to QuickBooks Online so that you have access to everything in one centralized place. This allows you to view, edit, delete, and process payments from a single dashboard.
Ecommerce businesses that want to automate their order processing: Webgility automatically syncs order details from your stores and sales channels so that you can search, filter, sort, export, import, and edit orders in one place.
Ecommerce businesses that need to generate and email shipping and return labels: Webgility's shipping automation can generate customizable packing slips with your logo and preferred details. You can also print pick lists for selected orders to pull items and ship quicker. For high-volume orders, you can obtain bulk rates, batch-print pick lists and labels, and ensure accuracy with barcode verification.
Ecommerce businesses that want to view their key performance indicators (KPIs): If you sign up for Webgility's ecommerce business analytics add-on, you can access sales and financial analytics for all of your ecommerce stores. This will provide valuable tools to assist you with identifying your most profitable products and channels. Webgility's monthly order and revenue forecasting shows predictive data up to 14 months in the future, drilling into sales channels, stores, and fulfillment methods.
Ecommerce businesses that manage third-party logistics (3PL) and dropshipping orders: Available for QuickBooks Desktop and QuickBooks Enterprise, Webgility's 3PL/dropshipping automation software allows you to mark non-inventory items as dropship items within Webgility. You can eliminate dropship data entry and send automated emails to vendors and 3PL teams for shipping orders. Import tracking information easily and then communicate shipping details to customers automatically.
QuickBooks Online users seeking a free Shopify integration: Shopify Connector by QuickBooks is free with a QuickBooks Online subscription, and it allows you to track income and expenses as well as sync your inventory and accounting data. Our review of Shopify Connector by QuickBooks discusses the solution's pricing, use cases, and features in depth.
QuickBooks Desktop users who want an affordable Shopify integration to transfer sales data: If you're a QuickBooks Desktop user and looking for an affordable solution for transferring sales data, QuickBooks Bridge by Parex is a great option. It allows you to export either all of your orders, products, and customer data to QuickBooks Desktop automatically or manually at a time that's convenient for you. Learn more about it through our QuickBooks Bridge by Parex review.
Inventory-focused manufacturers who need a QuickBooks Online Shopify integration: If your business has complex inventory requirements, Webgility is not equipped to handle it. We recommend Katana Manufacturing ERP for manufacturers because it offers features such as stock tracking, real-time order updates, and reorder point optimization to help manage inventory efficiently. Read our review of Katana Manufacturing ERP to help you decide if it fits the bill.
Are you interested in learning about ways to save time and money with your bookkeeping? Our guide to the best ecommerce accounting software evaluates features and pricing of several leading providers to determine the ideal fit for your small business.
Webgility Alternatives
Monthly Pricing

Number of Orders

Free Trial

Inventory Management

Multicurrency Support

Order Management

Tax Calculations

$139 to $499

12,000

15 days

✓

✓

✓

✓

Free with a QuickBooks Online subscription

Unlimited

Free forever

✓

✓

✓

✓

$10 to $40

100 to 2,500

7 days

✕

✓

✓

✕

$129 to $999

500 to 25,000

14 days

✓

✓

✓

✕
Webgility Pricing
Webgility's plans are priced based on whether you have a QuickBooks Online or QuickBooks Desktop Pro subscription. If you sign up for an annual plan, Webgility offers a 20% discount.
Webgility for QuickBooks Online users:
Pro: $139 per month, includes 1,000 orders per month and two sales channels, plus automated ecommerce accounting
Advanced: $249 per month; includes everything in Pro and automated inventory, pricing, and QuickBooks item management
Webgility for QuickBooks Desktop users:
Pro: $139 per month; includes 1,000 orders per month and two sales channels, plus automated ecommerce accounting
Advanced: $249 per month; has everything in Pro and automated inventory, pricing, and QuickBooks item management
Premium: $499 per month; offers everything in Advanced, plus advanced inventory and pricing, automated order fulfillment and purchasing, automated customer management, and cloud backup
Add-on:
Ecommerce Business Analytics: Available at $199 per month, you'll receive access to sales and financial analytics for all of your stores in one place.
Webgility Features
Webgility has several standout features, including the ability to view KPIs, manage products and inventory, track sales tax, automate purchase orders, and sell across multiple sales channels. Click on the headers below for details on each feature.
You can add Webgility's Business Analytics feature to either plan, which will give you access to more than 70 actionable insights, including sales and order forecasting and seasonality trends. If you use Amazon to sell products, use the payouts tab to view settlements, net proceeds, settlements received, and settlements for all of your stores.
---
Webgility tracks and syncs orders, prices, and product quantities across all stores, marketplaces, and big-box trading partners automatically. Once you match, map, or transfer products between stores, Webgility and QuickBooks Online or Desktop automation can update your inventory counts and prices whenever a customer places or returns an order.
---
Webgility allows you to post journal entries to QuickBooks either manually or automatically, with the ability to summarize by day, week, month, or settlement period. You can also manage returns and refunds, and nightly automation is available.
---
If you collect sales tax from your customers, you'll find that Webgility is especially useful for managing sales tax from multiple jurisdictions. It allows you to map sales taxes at a state and city level into QuickBooks, which helps with sales tax compliance. You can also integrate Webgility with Avalara for advanced sales tax rate validation and automated filing, making the process even easier.
---
Webgility allows you to manage products easily by simplifying the process of transferring product listings to other stores and sales channels. When you add a new item or product variant to QuickBooks, it will ensure that this data is consistent.
You can also bulk-list new products, including stock keeping units (SKUs), images, prices, descriptions, and quantities, to save time and expand your ability to reach different markets. This is especially useful when you have hundreds or thousands of products.
---
The ability to automate purchase orders helps you to set inventory buffers and create orders, ensuring that you don't run out of popular items. You can configure Webgility to check the quantity of items in QuickBooks Desktop/Enterprise and then create purchase orders for out-of-stock items. Having the ability to restock proactively will ensure customer satisfaction.
---
Webgility lets you customize and map fields based on the needs of your business. You can also define how data flows between QuickBooks and other sales channels, such as Shopify, to ensure that it aligns with your accounting processes and preferences.
---
With multichannel support, you can view, edit, delete, and process payments from a single dashboard. Webgility allows you to connect QuickBooks Online with platforms like Shopify, eBay, Amazon, and WooCommerce. It will sync order details from your stores and sales channels automatically all in one place so you can search, sort, filter, import/export, and edit orders in one place.
---
Webgility Customer Service & Ease of Use
Webgility's user interface is both clean and easy to navigate, allowing you to find the information you need easily. You can customize it to sync order, expense, and cost of goods sold (COGS) data from a store or sales channel to QuickBooks as sales receipts, invoices, or journal entries. Order data includes the customer's name, email, and the items they purchased, while expense data includes marketplace fees, sales tax, and shipping fees.
Previously only available with the online version, Webgility's desktop interface now offers the ability to access chat support from within the software, eliminating the need to visit the website. Click on the intercom icon in the upper-right corner and you'll instantly be connected with a support agent.
Unfortunately, Webgility doesn't offer telephone support, but it has a robust knowledge base where users can search information on a variety of topics, including recording journal entries and reconciling settlement data.
Webgility Reviews From Users
Webgility reviews garnered the platform strong ratings on third-party review websites. Users praised its customer service despite the fact that it doesn't offer telephone support and also appreciate its powerful customization options and user-friendly interface. The ability to sync data across multiple channels and manage inventory were also reported as beneficial.
However, there were a few complaints about conflicts between the customizations and new versions of the product that have caused issues when upgrades have been necessary. Here are the solution's ratings on review sites:
G21: 4.6 out of 5 stars based on more than 300 reviews
TrustRadius2: 8.7 out of 10 stars based on about 25 reviews
Software Advice3: 3.42 out of 5 based on around 40 reviews
Frequently Asked Questions (FAQs)
No, Webgility is an automation and order management software that pulls all of your sales order data into your accounting software. This eliminates the need for manual data entry and other tasks related to selling online.
---
For QuickBooks Online users, it costs $139 or $249 per month, and for QuickBooks Desktop users, options run from $139 to $499 per month. If you sign up for an annual plan, you'll receive 20% off these prices.
---
There are several benefits for Webgility users, including the ability to connect your ecommerce systems, track expenses accurately, analyze and forecast performance, and manage inventory. Webgility will also automatically organize tax revenue and it allows for customization by sales channel with field-level mapping control. Overall, you'll stay compliant and save time and money by automating accounting tasks.
---
Yes, Webgility offers a 15-day free trial.
---
Bottom Line
Webgility is a leading ecommerce integration platform that aims to simplify the complexities of online retail. It allows you to connect your sales channels, automate operations and KPIs effortlessly and, ultimately, streamline your ecommerce processes for enhanced efficiency and growth. Webgility integrates with both QuickBooks Online and Desktop to sync ecommerce sales data, orders, inventory levels, and other relevant information.
---
User review references:
1G2
2TrustRadius
3Software Advice