Katana Manufacturing ERP Review: Features & Pricing for 2023
Katana Manufacturing ERP is a manufacturing ERP (MRP) that lets users control inventory stock levels, create bills of materials, plan production, and compute inventory costs. The most recommended plan for small businesses is Essentials, which costs $129 per month. You can try any of its paid plans for free for 14 days. For United States subscribers, Katana offers a bundle with QuickBooks Online, where you get 50% off QuickBooks Online Plus for one year and Katana Advanced.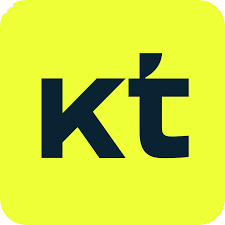 Pros
Offers status tracking from raw materials in stock, production status, and delivery status
Supports make to order (MTO) and make to stock (MTS)
Simultaneously matches raw materials in stock against sales order needs
Tracks inventory levels and reorder points
Offers promo bundle for Katana + QuickBooks Online
Cons
Is not ideal for small manufacturers with one or two final products to manufacture and sell
Comes with only one user for the Essentials plan
Has no dedicated mobile app for Shop Floor management
Lacks first-in, first-out (FIFO) method for costing
Doesn't integrate with QuickBooks Desktop
Supported manufacturers

Small- to large-scale manufacturers

Monthly Pricing

Essentials: $129
Advanced: $349
Professional: $999
Enterprise: Custom priced

Accounting Software Integration

Special Promo

Katana Advanced and QuickBooks Online Plus Software Bundle

50% discount for
QuickBooks Online Plus for one year
For US customers only

Free Trial

14 days

Standout Features

Integrations with ecommerce apps like Shopify, BigCommerce, and WooCommerce
Access to Katana API for customizing integrations
Barcode scanning
Multicurrency support
Implementation package for smoother setup ($600 one-time fee)

Scalability

Very scalable since it offers custom-priced plans for manufacturers with unique needs
QuickBooks Online and Xero users: With Katana, you can easily connect QuickBooks Online and Xero with a few clicks. This integration will automatically create accounting records within QuickBooks Online or Xero whenever you create entries in Katana.
Small-scale manufacturers: Katana's Essentials plan is a good fit for small-scale manufacturers since Katana will be able to help them tailor-fit the software to their needs. With the one-time implementation package, users can learn and understand Katana and maximize all its features for a small business setup.
Tracking and managing inventory: Katana has built-in inventory management to track finished goods, raw materials, and other components. The software will alert users if inventory stocks are low and need restocking.
Production planning: Katana can display the production time for sales orders, raw materials, and product component inventory orders. It will also show how long a component will take to produce, which can help efficiently plan production.
Growing manufacturing companies: Katana Advanced and Professional can cater to growing manufacturing companies because of the scalability features. And even if you outgrow Professional, you can opt for Enterprise for customized features based on your needs.
Merchandising companies: Though Katana has excellent inventory management, it's unsuitable for merchandisers and retailers. We recommend QuickBooks Premier Plus Retail Edition. This edition lets you track inventory stock, purchase orders (POs), and inventory categories. Read our QuickBooks Premier Retail Edition review for more information.
Businesses looking for a single software solution: Though Katana can connect with QuickBooks Online and Xero, some users may find it costly to get two software subscriptions—excluding other software outside accounting and manufacturing, such as customer relationship or human resource management. Instead, we recommend getting ERP software to have a single solution for all your needs.
Businesses without accounting software: Katana works best if you already have an accounting platform. We recommend getting one before investing in manufacturing ERP or materials requirement planning (MRP) software. Check our top-recommended small business accounting software for options.
Restaurants and foodservice companies: Although restaurants and food service providers produce food products, Katana's features don't fit these businesses. We recommend selecting a provider from our best restaurant accounting software for a more tailor-fit solution for food servicing and restaurant accounting.
Dropshippers and volume sellers: Dropshipping involves the movement of goods from the manufacturer to the retailer. Katana is mainly for manufacturing, even its inventory management features can be used for tracking inventory stock levels. Instead, we recommend Ordoro, which is our best inventory management software for dropshippers and volume sellers.
Visit Katana Manufacturing ERP
Katana Manufacturing ERP Alternatives
| | | |
| --- | --- | --- |
| | | |
| Best for: Inventory accounting | Best for: Retailers looking for POS inventory systems | Best for: Restaurants and food service providers |
| Starts at: $799 per year for one user | Starts at: $69 (base price) per month | Starts at: $444 per month, billed quarterly |
| | | |
Why We Like Katana Manufacturing ERP
Katana Manufacturing ERP offers comprehensive features that can make your manufacturing workflows faster and more efficient. It interlinks sales, purchases, and production to get a full view of inventory levels, stockouts, purchases, and usage. Moreover, Katana computes inventory costs using the average cost (AVCO) method, which accounts for all manufacturing costs for each product produced.
Purchasing Katana is a big plus if you're a QuickBooks Online or Xero user. Integrating either into Katana will simplify your accounting processes since invoices and bills will automatically generate within QuickBooks Online or Xero if you create a sales order or PO. Also, Katana offers a bundle with QuickBooks Online, wherein you can get 50% off QuickBooks Online Plus for one year and Katana Advanced.
Katana Manufacturing ERP Pricing
Katana has four plans, including the Enterprise plan, which is custom priced. You can try Katana free for 14 days. Also, get the Katana + QuickBooks Online software bundle and save 50% off QuickBooks Online Plus for one year and enjoy all the outstanding features of Katana Advanced.
| | Essentials | Advanced | Professional | Enterprise |
| --- | --- | --- | --- | --- |
| Monthly Price, Billed Monthly | $129 | $349 | $999 | Custom |
| Monthly Price, Billed Annually | $99 | $299 | $799 | Custom |
| Sales Orders per Month | 500 | 5,000 | 25,000 | Custom |
| Warehouses | 3 | Unlimited | Unlimited | Unlimited |
| Implementation Package | N/A | $600 one-time fee | $600 one-time fee | Custom |
| Additional Cost per Warehouse | $29 per month | N/A | N/A | N/A |
| Additional Cost per User | N/A | $39 per month | $79 per month | Custom |
| Shop Floor Operators | N/A | 3 | 3 | Custom |
| Additional Cost per Shop Floor Operator | N/A | $9 per month | $19 per month | Custom |
| Xero & QuickBooks Integration | ✓ | ✓ | ✓ | ✓ |
| Katana Application Programming Interface (API) Integration | ✓ | ✓ | ✓ | ✓ |
| Barcode Scanning | N/A | ✓ | ✓ | ✓ |
| Katana Open API Full Access | N/A | ✓ | ✓ | ✓ |
| Priority Support | N/A | N/A | ✓ | ✓ |
| Dedicated Customer Success Manager | N/A | N/A | ✓ | ✓ |
Katana Manufacturing ERP Features
Katana's main features focus on helping manufacturers plan production, track inventory stock, and manage work orders. Click on the headers below to see the details of each.
Katana tracks inventory levels for both raw materials and finished goods. When orders are entered into the system, Katana will show you automatically if there are enough finished goods to cover the order. Otherwise, Katana will alert you that you need to create more finished goods and, with one click, the platform will start production automatically.
The image above shows the Sell screen of Katana. On the right side of the screen, you'll see three statuses for product availability, production, and delivery. Each has colors for easier recognition:
Green means that inventory is in stock or a particular order step has been fulfilled.
Orange indicates that the inventory is unavailable. It also shows the status of production as a "Work in progress" if inventory is still being manufactured.
Red signifies that the inventory is unavailable for sale or blocked for production. If inventory is unavailable, Katana will prompt you to start production of goods.
What's more, Katana will detect if you don't have enough raw materials for the sales order. You can immediately schedule the production of raw materials as either MTO or MTS. Under MTO, you only order or produce raw materials needed to meet the sales order, whereas in MTS, you order or produce to meet the order and keep the excess as stock.
Sales orders from the Sell screen are linked to the Make screen. You'll see the sales order number on the far left and material availability and production status on the far right. The same color coding for statuses apply in the Make screen. Katana will show if raw materials are available to fulfill the order.
The Stock screen shows all products and materials and their average costs, stock levels, and reorder points. When products or materials are out or low in stock, you can click Make or Buy on the far right of the table. Katana will show a manufacturing order (MO) where you can manage the details.
---
Katana integrates with QuickBooks Online and Xero for accounting. Since Katana is a manufacturing ERP, it doesn't come with built-in accounting features. With an integration in place, QuickBooks Online or Xero can automatically create invoices and bills based on the statuses. Upon integration, Katana will ask you to map the ledger accounts for sales orders, bills, cost of goods sold (COGS), and inventory.
After setup, everything will be automatic. Once you create a sales order within Katana, it will feed sales order data automatically to QuickBooks Online or Xero and record an invoice. Creating POs will also create bills in your accounting software automatically.
---
Katana makes it easy for users to make POs from the MO screen. This feature allows you to create POs in case some materials aren't available easily. Alternatively, you can create POs from the Buy window (see image below).
Items in the PO are reflected in Expected units in the Stock screen. Whenever you make a PO, you'll see how many units are expected to arrive so that you get a full picture of what's yet to come once the order arrives.
---
Katana uses the moving average method of inventory costing. It means that inventory cost per unit will be updated after every purchase or completion of productions. Katana computes average cost by dividing value in stock, such as dollar amount of inventory, by the total units of stock. The value in stock is the sum of all MO costs. Since each MO may have different total costs due to fluctuations in prices or usage of raw materials, these differences get buried in the average cost.
Since usage of materials and labor affect inventory cost, Katana has a feature within the sales order that asks for the planned and actual usage. Initially, Katana will pull out information based on the bill of materials that contains the standard units and hours per product. However, in the event of over usage or overtime in manufacturing, you may place the actual usage within the sales order. Katana will update the cost of inventory automatically.
Upon delivery and sale of products, Katana will carry the moving average cost as the COGS. This feature is a big plus because Katana automates the computation of inventory costs and COGS. With the QuickBooks Online and Xero integration, you can sync inventory balance from Katana and update COGS balance in the ledger.
---
Katana has a shop floor feature that lets your workers see and start working on MOs. Once you create an MO and assign it to a shop floor operator, the MO will appear on the operator's shop floor app. The app is web-based, and you need to access it via a web browser. There is no dedicated mobile app that you can download from an app store.
Katana recommends using a tablet instead of a smartphone for the shop floor app. Through it, operators can start, pause, and finish MOs assigned to them. Other operators will also see the status of each MO when they view the app. You can also set default operators for a specific task. Once you create an MO, Katana will automatically assign operators if a certain task is included in the MO. Hence, you can skip manually assigning tasks to operators.
---
Katana Manufacturing ERP Integrations
Katana integrates with the following software:
QuickBooks Online
Xero
Extensiv Integration Manager
Integrately
Make
Pipe17
SyncHub
Syncware
Zapier
HubSpot
Pipedrive
Prospect CRM
Salesforce
ShippyPro
Shippo
ShipStation
ShipTheory
2Ship
Shopify
WooCommerce
BigCommerce
Amazon
eBay
Ecwid
Etsy
Faire
Magento
PrestaShop
Shift4Shop
Squarespace
Walnut Marketplace
Wix
StockTrim
Easy Insight
Outvio
Aside from these integrations, you can use Katana API to create custom integrations and workflows.
Katana Manufacturing ERP Reviews From Users
Those who left Katana Manufacturing ERP reviews like its user-friendly interface and workflow features. Users found that the platform helped them focus on making important decisions about the processes. However, some find it pricey and difficult to use, and others pointed out missing features, such as barcode scanning and adding landed costs for imports.
Here are the user scores of Katana on third-party website:
Capterra1: 4.7 out of 5 based on around 150 reviews
G22: 4.4 out of 5 based on about 40 reviews
Frequently Asked Questions (FAQs)
Yes, Katana is a manufacturing ERP—but it's not a full ERP system. Katana's features showcase only inventory and manufacturing management. A full ERP system includes accounting, customer relationship management, human resources (HR), supply chain, and inventory management.
---
Manufacturing ERPs like Katana help manufacturers automate and streamline operations. They remove redundancies and bottlenecks, such as tasks assignment and resource planning, through automations and workflows. As a small manufacturer, manufacturing ERP can make operations management easier on the production floor and production control.
---
Bottom Line
Katana Manufacturing ERP is sophisticated software that automates and simplifies the manufacturing process. It manages sales, inventory stocks, material levels, and inventory costs. Katana also offers seamless integration with QuickBooks Online or Xero for small business accounting.
---