Beanworks AP Review: Features and Pricing in 2022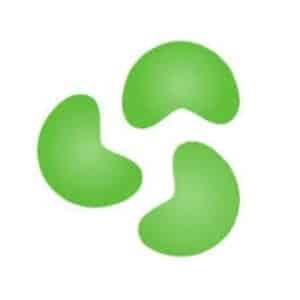 What We Recommend Beanworks AP For
Beanworks AP is ideal for small businesses in search of a complete solution that will help to reduce A/P costs. It allows you to maintain a firm grasp on your A/P procedures by providing four modules: POs, invoices, payments, and expenses. The added automation features indicate that Beanworks should prove cost-effective over time. It claims to be built "by accountants for accountants," with plenty of productivity tools that allow for a streamlined workflow and integration with many top business applications.
Beanworks AP Is Especially Good For
Businesses seeking a software integration for QuickBooks Online and Desktop: We selected Beanworks as one of the best A/P software because it integrates with both online and desktop versions of QuickBooks, and other accounting software, including Xero and Sage Intacct.
Controllers and chief financial officers (CFOs) seeking more control over the A/P process: Your accounting team will be able to make well-informed decisions with access to accurate reports and the ability to manage multiple legal entities in one central place.
Businesses that operate remotely: The Beanworks mobile app allows you to approve or reject invoices, capture receipts, and submit reports for approvals. This can come in handy while on the road.
Beanworks AP Is Not a Good Fit For
Small businesses seeking a complete bookkeeping system: QuickBooks Online has the benefit of being a complete bookkeeping system with bill pay features. We ranked it as the overall best A/P software.
Small businesses with basic A/P needs: If you don't need all of the bells and whistles that Beanworks AP offers, such as invoice coding or PO processing, then Bill.com might be a better option.
Small businesses with global vendors: Tipalti gives you a comprehensive view of the A/P process and supports multiple payment methods for global payments, which is ideal if your business deals with international vendors.
If you're looking for complete bookkeeping systems with a good A/P function, check out the top small business accounting software?
Beanworks AP Overview
PROS

CONS

Bill coding feature including multi-currency bills
Pricing is not transparent
Bill approvals and routing
Images can't be exported from Beanworks into QuickBooks
Audit trail
Search functions are limited
Accounting software integration with QuickBooks
Beanworks AP Pricing
Beanworks offers a choice of four plans, the prices of which are based on your monthly invoice volume, number of legal entities, PO and payment requirements, and service levels. Because of this, the pricing for each plan is quote-based so you must contact Beanworks for more information. There's a free trial available, which can be accessed by completing the online form.
| Pricing & Features | Starter | Pro | Premium | Enterprise |
| --- | --- | --- | --- | --- |
| Pricing ($/Month) | Quote-based | Quote-based | Quote-based | Quote-based |
| Number of Legal Entities | 1 | 8 | 30 | Unlimited |
| Number of Users & Receipts | Unlimited | Unlimited | Unlimited | Unlimited |
| Access to Automated Clearing House (ACH), Electronic Fund Transfer (EFT), Check & Virtual Credit Card (VCC) Payments | N/A | ✔ | ✔ | ✔ |
| PO Module | N/A | Beanworks | Beanworks or imported | Beanworks or imported |
Beanworks AP Features
The main purpose of Beanworks AP is to assist businesses with tackling four core areas: POs, invoices, payments, and expenses. It can create and match POs automatically to invoices, set and manage spending limits, search for digital invoices, configure customized approval channels, and set up batch payments. It's mobile-friendly, with the ability to access and approve invoices on both iOS and Android devices.
Purchase Orders
In the Purchase Order module, users can create or view imported POs and approve them. This adds visibility into your committed costs and enables users to easily track spending within their department. Each PO is coded, submitted for approval, and once fully approved it'll wait to be matched automatically to invoices when they arrive in Beanworks. You have the option of setting and managing spending limits by department, vendor, or project. You can also set manager budgets to control spending for each department.
Expense Management
With the Expenses module, you can allow employees to upload receipts and create expense reports from anywhere via the web browser or mobile app. You have the option of creating approval procedures that will ensure compliance with expense policies. Managers can be given access to approvals, reducing any potential delays. By setting up customized receipt categories that map to your general ledger (GL) codes, coding will be completed automatically.
Invoice Automation
The heart of Beanworks is the Invoice module, which is where invoices first arrive from vendors or from being scanned. Using the GL smart coding feature, these invoices are coded with all required information needed, and then they're submitted for approval. Once they have been approved, they can be exported to your enterprise resource planning (ERP) or accounting software. The invoice coding capability automates data entry for invoices by importing information from your accounting and ERP platforms. You can also reduce the risk of duplicate payments and errors by setting up customized approval channels for your team:
Payments
In the Payment module you can quickly and easily create virtual credit card, check, EFT, ACH, and wire payments for your unpaid invoices and request authorization. Once the payments have been approved, they're released to complete the invoice lifecycle. This module is also used to create payment backup for payments made out of your ERP or accounting software and matched to invoices in Beanworks. This is so that the payment authorizers have the invoice backup for review while signing off on payments not made through Beanworks. It also has a two-way sync with your accounting software so you can verify which invoices have been paid.
Mobile App
The Beanworks mobile app is available for iOS and Android users and is an extension to the Beanworks web application. Both the invoices and expense modules are supported on the mobile app. With the invoice module, you have the option of capturing invoice images with your mobile device, submitting them to the web app, and approving or rejecting the invoice. With the expense module, you can capture the receipt, add it to the expense report, and submit the report for approval.
Digital Storage
Beanworks allows you to essentially digitize your office filing cabinet, giving you and your team access to invoices at any time, from any location. To streamline the A/P process, this also allows you to approve or reject invoices, or leave notes to request further review. Completed invoices and transactions are securely stored in the cloud for seven years, which eliminates paperwork filing. You can also easily search invoices by vendor, GL code, amount, legal entity, or any other information on the invoice.
Beanworks AP Reports
Beanworks AP's reporting functionality and quick, real-time access to your expense data provides you with financial insights and allows you to conduct internal audits from anywhere. For example, you can view the previous month's invoices and verify the prices within the software. You can also stay on top of late payments by creating an on-demand aging report.
Beanworks AP Integrations
Beanworks integrates with many of the leading ERP and accounting programs to automate the A/P process. These integrations include QuickBooks, Xero, Sage 50/100/300/500, Sage Intacct, Oracle NetSuite, Rent Manager, Jonas Club Software, Microsoft Dynamics GP, Clubessential, and Northstar.
Beanworks AP Customer Service and Ease of Use
Beanworks AP comes with a full support structure, along with a help center on the website that expands upon all of the core features and functions in more detail. There's also a solid resources section of the site, which contains a blog, white papers, infographics, and case studies that home in on many key areas of A/P automation. The level of customer support depends on the plan that you enroll in—for example, the Starter plan promises a response within one business day while the Premium and Enterprise plans promises a dedicated customer support manager and a response within four business hours.
The highly intuitive interface is easy to use, and the main dashboard has a clear and concise layout that contains all of the tools that you'll want to access on a regular basis. It can also be integrated to work alongside your accounting software, which means that you can export batch payment data with very little effort. One of its claims is that it can implement its fully automated A/P system in less than six hours, an attractive offer for businesses that want to avoid a long period of downtime.
Beanboard is Beanworks AP's version of a dashboard, and the example above shows the performance of various users, which includes the details of invoices processed and approved. Information for invoices processed includes the number of invoices and average and median processing times. Information for invoices approved includes the total number of invoices, average and median approval times, and number of invoices approved or rejected. This information can be filtered by legal entity name and date range and can be exported to a comma-separated values (CSV) file.
Beanworks AP Alternatives
| | | |
| --- | --- | --- |
| Best for: Small businesses seeking a complete bookkeeping system with bill pay features | Best for: Small businesses with basic A/P needs | Best for: Small businesses with global vendors |
| Cost: Starting at $55 per month for QuickBooks Online Essentials, plus 99 cents per ACH transaction and $1.99 per check for bill pay | Cost: Starting at $39 per user, per month | Cost: Starts at $149 per month for the platform fee |
Bottom Line
Beanworks empowers accounting teams to succeed by automating the A/P process. You can set the A/P workflow, automate the approval channels, and manage multiple entities easily in one consolidated system. With the addition of smart coding, the data entry is all but eliminated. Beanworks excels when used across multiple teams, departments, and companies, allowing you to manage simple yet powerful workflows. With no user fees, you can involve the real spenders and collaborate across the entire organization in real-time.