Melio Review: Features & Pricing for 2022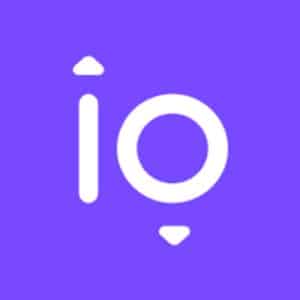 What We Recommend Melio For
Businesses seeking both an A/P and A/R solution: Melio offers the ability to pay vendors and A/R solutions, such as sending single or recurring invoices and syncing these payments with multiple accounting software, including QuickBooks Online and FreshBooks.
Businesses struggling with cash flow: Melio lets you pay with a credit card, then it'll send a check to your vendor. Paying with a credit card and delaying when the funds leave your account allows you to extend your float and may also earn you extra points, miles, or cash back.
Businesses issuing 1099s: If you need to send 1099s to your vendors, Melio makes this process seamless. You can access the 1099 report from your dashboard, which you can classify and export to a comma-separated values (CSV) file. Use this information to complete your 1099 form or export the file to your accountant.
Businesses paying international vendors: Businesses can pay their vendors in United States dollars (USD) in Canada, Europe, Asia-Pacific, South America, and other areas. While many competitors charge up to $50 for international transactions, Melio only charges a $20 tax-deductible fee for international transfers. Note that international wires are unavailable in other currencies.
Melio Alternatives
Melio Pros & Cons
PROS

CONS

Unlimited users can be added at no additional charge
A/P only syncs with QuickBooks Online
Send single or recurring invoices
Unable to send international wires in other currencies
Free to pay and receive bank transfers
No mobile app
A/R sync with QuickBooks Online, QuickBooks Desktop, FreshBooks, and Microsoft Dynamics 365 Business Central
Telephone support is unavailable
Your vendors don't need a Melio account to receive payments
Can only process payments to businesses, not individuals
Melio Pricing
Signing up is completely free, and Melio has no monthly subscription fees. Certain transactions, like paying by credit card, have a fee of 2.9%, but paying by ACH bank transfer is free. It's also free for your customers if they pay you by bank transfer, but if they pay you by credit card, then they'll need to pay a 2.9% fee. You have the option of assigning that fee to yourself, which means that you'll pay it instead of your customer.
Accounts Payable

$0 for bank transfers and sending checks via US Postal Service (USPS)
2.9% fee for credit and debit card transfers
1% fee for same-day bank transfers
$20 fee for expedited check delivery and international USD transfers

Accounts Receivable

$0 to receive bank transfers and accept credit card payments (2.9% fee to you or payer)
1% fee for instant payout (same-day bank transfer)
Melio Features
Approval workflow: Melio allows you to add your team members and set up approval workflows so that you're able to stay on top of who is managing which payments. You can invite other people from your business, your accountant, or your bookkeeper for free and set up their roles so that you can review and approve payments before they're sent.
International payments: Using your Melio dashboard, you can easily pay all of your vendors—including those in other countries. They don't even need to have a Melio account to accept payment. You can send international bank transfers in US dollars for a flat fee of $20, no matter the amount of the payment. Melio also allows you to make multiple payments to international and domestic vendors at the same time.
Payment options: Not only can you make payments via bank transfer or credit card, but you can also have business checks sent on your behalf to arrive in five to seven business days. Expedited payment processing allows for fast checks to arrive within three business days or a same-day bank transfer for additional fees. Other features include the ability to pay multiple bills together or split a single bill into multiple payments. You can also set up recurring payments for bills you pay on a regular basis.
Integrations: Melio syncs with QuickBooks Online (all versions except Simple Start), QuickBooks Desktop, FreshBooks, and Microsoft Dynamics 365 Business Central for its A/R functions, which includes the ability to send payment requests and auto-reconcile incoming payments. It syncs with QuickBooks Online for its A/P functions, which eliminates dual data entry with an automatic two-way sync for all of your bills and bill payments.
1099 forms: You can use Melio to pay 1099 contractors and generate a report that will assist you or your accountant with processing 1099 forms if you have paid them more than $600 in a year. You can easily classify and export a CSV file of this information for quick access.
Easy bill capture: Melio offers three ways to add a bill: upload the file, enter the details manually, or sync with QuickBooks Online. If you opt to upload the invoice, you can select a PDF or JPG file from your computer or phone, which will be read automatically by Melio's artificial intelligence (AI) technology and fill in the relevant information to schedule the payment.
Melio Customer Support
Melio's customer support team is available Monday through Friday, 9 a.m. to 8 p.m. Eastern time, and closed on federal holidays. You can use live chat to connect with customer support during operating hours. You can also email Melio's support team, and a rep will get back to you within 24 hours inside the operating hours.
Melio's help center is also a good resource as you can browse through different topics or use the search bar to find something more specific. Telephone support isn't offered at this time.
One of the most noteworthy aspects of Melio's customer service is that it maintains a list of customers who have requested a new feature and will notify them when it's released.
Melio Ease of Use
Melio's user interface is intuitive and easy to use. If you have an Intuit account, you can use this to sign in and get started immediately. Otherwise, you can sign up for free in a matter of minutes, and it doesn't take long to add vendor details.
You'll complete your registration by entering your business details as you would like them to appear on your payments. When you pay your first bill, Melio will ask you to fill in your company's legal information so that it can verify your business for compliance purposes. After that, everything will work automatically for subsequent payments.
Melio's dashboard provides you with an integrated tool that allows you to manage and track all of your A/R and A/P through a single platform, streamlining these processes.
Melio User Reviews
Melio reviews from users show that its dashboard is user-friendly and easy to navigate. Reviewers also praised the freedom and flexibility to both pay vendors and receive payments from customers. They also appreciated the ability to set up user roles and approval workflows.
The platform has earned the following average scores on popular review sites:
The biggest drawbacks of Melio are complaints about its nonresponsive support, especially when urgent issues arise, such as fraudulent activity. Users also didn't like that there's no way to contact support via telephone.
Frequently Asked Questions (FAQs)
Do I need to let my vendors know that I'm using Melio?
You're welcome to let your vendors and suppliers know you're using Melio, but it isn't required because they'll receive their payments as usual. Depending on the payment option, they'll receive a paper check in the mail or a bank transfer directly to their bank account.
What can you pay with Melio?
The major requirement is that both the payer and payee must be businesses. Your business can use Melio to pay rent, utilities, taxes, professional fees, freelancers, contractors, inventory, plus just about any business expense you can think of except payroll.
Rent (only if your landlord is a business)
Utilities
Taxes
Professional expenses like accounting
Freelancers and contractors
Inventory, raw materials, and supplies
Operating expenses
Maintenance services
Employee reimbursements
Donations
Legal expenses
What can't you pay with Melio?
There are some exceptions to what you can pay with Melio, which include personal payments, payments from prepaid cards, balance transfers, payroll transactions, cash advances, flammables and explosives, and pharmaceuticals.
Bottom Line
Melio's payment solution streamlines the accounts payable process from the moment a business owner receives a bill to when vendors receive their payment. It provides business owners with numerous funding options, including those that vendors don't typically accept, such as credit cards. It allows you to manage all of your bills and customer invoices from one platform at an affordable price.