Ecommerce platforms list products for sale online, manage payments, orders, inventory, and customer communications, and connect to social and marketplace sales channels. We reviewed popular platforms and rising stars and found that Shopify, WooCommerce, and Volusion deliver an impressive package for small businesses in terms of price, online sales and marketing features, and ease of use.
Best Ecommerce Platform for Small Business: Shopify
We recommend Shopify as the top ecommerce platform for small business because it delivers a complete multichannel sales management solution in one economical and easy-to-use system. Starting at $29/month, Shopify gives sellers an online store with fully integrated marketplace, social, and in-person sales tools, plus built-in shipping labels, inventory tracking, email marketing, and much more.
Best Small Business Ecommerce Platform Summary Table Shopify vs. WooCommerce vs. Volusion
Shopify

WooCommerce

Volusion

Best For

Sellers wanting to sell anywhere—via online store, Amazon, Facebook, in person, and more

Sellers wanting customized, full-featured sites with shop sections and unlimited blog content

Sellers wanting an easy-to-launch website with modern themes that offer some customization

Pricing: Account Fees

$29 to $299 per month

Free, plus hosting from $6.95 per month

$25 to $135 per month

Pricing: Transaction Fees

.5% to 2% (waived if using Shopify Payments)

None

.5% to 2%

Ease of Setup/Use

Quick and easy

Learning curve

Quick and easy

Store Design

10 free themes plus
100s of paid themes, but limited customization

Unlimited themes and customization options

14 free themes with moderate customization options

Payment Processing

Many options

Many options

Stripe & PayPal

Unlimited Products

✔

✔

✔

Track Inventory

✔

✔

✔

Built-in Blog

✔

✔

Discounts

✔

✔

✔

SEO Features

✔

Via Plugin

✔

Email Marketing

✔

Via Plugin

Via App

Print Shipping Labels

✔

✔

✔

Marketplace & Social Selling

✔

Via Plugin

✔

In-person POS sales

✔

Via Square

Integrations



100s of apps

100s of plugins

22 with more to come

Customer Support

24/7 phone, chat & email

Online only

24/7 phone, chat & email

www.Shopify.com

www.WooCommerce.com

www.Volusion.com
Best Ecommerce Platform for Small Business: Shopify

We recommend Shopify as the best ecommerce platform for small businesses because it delivers the most complete online and multichannel sales solution for the best price. Small business owners looking for an easy to use, out-of-the-box solution would find Shopify the best fit.
Within minutes, you can launch an online store complete with a custom domain name, your own or drop-ship products, payment processing, shipping label printing, and email marketing. All of these features—and plenty more—are conveniently built-in. WooCommerce and Volusion offer an array of built-in or easily integrated online sales tools as well, but Shopify's feature-rich system tops both.
One of Shopify's biggest selling points is its multichannel sales capabilities. With the click of a button, any Shopify seller can sell on Amazon and eBay, populate a Facebook Shop, sell via Pinterest Buyable Pins, and add product "Buy Buttons" to marketing emails and blog posts. Shopify even offers fully-integrated mobile selling and in-store point-of-sale (POS) functionality, complete with mobile credit card readers and in-store registers. Both of our other picks offer multichannel functionality, but not in an all-in-one package like Shopify. WooCommerce requires added plug-ins and third-party services to match Shopify's all-in-one capabilities, while Volusion's multichannel reach is limited to Pinterest for now.
However, there are two areas where WooCommerce and Volusion top Shopify—price and design customization. You can add WooCommerce to any WordPress site for free. If you don't have a WordPress site, monthly costs start at around $6.95 per month, which is far less than Shopify's $29 per month starter package. Being on the WordPress platform means you can build any type of site you desire with WooCommerce, whereas your design and content options are comparatively limited with Shopify. Create an online storefront, a blog with a store section, a subscription site, or even a multi-vendor marketplace—the sky's the limit with WordPress and WooCommerce.
Dollar-for-dollar, Shopify delivers more features than Volusion; however, Volusion's 14 free store themes offer more customization options than Shopify's themes. To get a customized look on Shopify, you have to look beyond their 10 free—and rather basic—themes to a premium theme, which start at $140. If design customization, price, or unlimited expandability trumps built-in multichannel connectivity, WooCommerce and Volusion are worth a look.
Best Ecommerce Platform for a Fully Customizable Website: WooCommerce
WooCommerce is the ecommerce darling of the WordPress crowd, and powers about 40 percent of online stores worldwide—and it's no wonder. This free plug-in transforms any WordPress website into a fully functioning ecommerce store and lets you create any type of website that you can dream up. A dedicated storefront, a blog with a store section, multivendor marketplace, a mix of physical and affiliate sales—if you can name it, you can probably do it on WordPress with WooCommerce.
From a design flexibility and site functionality standpoint, WooCommerce beats most other ecommerce platforms, including both Shopify and Volusion. However, there is a learning curve that comes with all of this power. If you're new to online store setup, it will take time to learn both the WordPress environment and WooCommerce plug-in features. Plus, extending functionality requires adding plug-ins to your WordPress setup. While this isn't difficult or overly expensive, selecting, installing, and updating plug-ins can be time-consuming, and come with added costs. These aren't issues you face using the fully-managed Shopify or Volusion ecommerce platforms.
If you do decide to learn the WordPress and WooCommerce ropes, you'll be rewarded with a site that you can expand, change, and update however you wish. There are plenty— as in hundreds—of free store themes and plug-ins to start with. Hosting is your only concrete cost and it's just $6.95 per month with our preferred WordPress hosting provider, Bluehost.
As you grow, you can explore paid themes that start around $50 or so, and paid plug-ins that support multichannel connectivity and other advanced functionality. By that point, your monthly costs will likely match what you'd spend on a Shopify or Volusion site. However, you'll always have more freedom to craft a store that's uniquely yours on WordPress and WooCommerce than the other two.
Best Ecommerce Platform for Easy Customization: Volusion


Volusion has released a new version of its powerhouse V1 platform and this new system—called Volusion V2—delivers some nice online sales features for startups and small online businesses. The standout perk for our ecommerce platform review is its lovely assortment of store themes. Volusion offers 14 sleek, modern online store themes with impressive customization options that any new user can navigate.
Its customization options even include a pop-up photo editor powered by Adobe Creative Cloud. This lets you instantly crop images, make color corrections, and even add text to images, all within your store or product editing screens. Shopify offers very similar in-site image editing, but WooCommerce doesn't at all. You need to use external image editors or find a plug-in that lets you edit your WooCommerce images on-site.
Volusion and Shopify are neck-and-neck in terms of ease of startup and use, and both soundly beat WooCommerce for new user-friendliness. Volusion, like Shopify, takes just minutes to set up and—also like Shopify—you can start selling your own products or drop-ship items via a fully integrated drop-shipping supplier plug-in. Of course, you can add drop ship connectivity to WooCommerce, but it's a single-click feature of both Volusion and Shopify.
There are some notable limitations to Volusion at the moment. You can only accept payments via Stripe or PayPal, unlike Shopify and WooCommerce, which support a wide range of payment processing options. Also, Volusion doesn't come near to matching Shopify's ready multichannel platform or WooCommerce's extensive functionality. Volusion connects to Pinterest Buyable Pins; Amazon and Facebook Shop connections are in the works, but not released yet.
If you're looking for a reliable, user-friendly ecommerce platform that delivers a great set of customizable store themes, Volusion is worth consideration. But for multichannel or expanded functionality needs, stick with Shopify or WooCommerce.
In-Depth Review: Shopify vs. WooCommerce vs. Volusion
Pricing: Monthly Costs
Of our three top picks, WooCommerce is the lowest-cost option since it's free and just requires WordPress hosting, which starts at $6.95 per month with our preferred provider, Bluehost. However, you can easily increase these costs with plug-ins as you expand functionality over time. Shopify's and Volusion's monthly fees range from $25 for starter plans to $299 for premier plans, and each offers a 10 percent discount if paid annually.
Shopify offers three price levels for small businesses, and features and staff accounts increase with each plan level.
| | Shopify Basic | Shopify | Shopify Advanced |
| --- | --- | --- | --- |
| Price per month | $29 | $79 | $299 |
| All basic sales features | ✔ | ✔ | ✔ |
| User Logins | 2 | 5 | 15 |
| Sell gift cards & access professional reporting | | ✔ | ✔ |
| Advanced reporting & real-time shipping integrations | | | ✔ |
| Add retail Store POS per month* | $49 | $49 | $49 |
| Mobile sales via a free card reader* | ✔ | ✔ | ✔ |
*Requires Shopify Payments for payment processing
All three Shopify plans support unlimited products, unlimited storage, sales reporting, abandoned cart recovery, multichannel and social selling, inventory, shipping label printing, and much more. The only limitations of the $29 plan are user logins (just two) and the inability to sell gift cards, pull advanced reports, and connect UPS and FedEx for real-time shipping rates.
Most startups and small sellers will find that the $29 Shopify Basic plan delivers just about everything needed, and it's easy to upgrade as you grow. If you sell in-store, you can connect your in-store and online sales via Shopify POS for an additional $49 to any plan. Or, you can use Shopify's mobile POS and card readers for mobile selling at no added cost. POS options require using Shopify Payments as your payment processor, which we'll cover below.
WooCommerce is a free ecommerce plug-in for WordPress. Your only concrete cost of running WooCommerce is your WordPress hosting, and that starts at $6.95 with our preferred provider, Bluehost. Most WooCommerce sellers add plug-ins to extend functionality for multichannel sales, marketing, and other sales needs like a store finder or email marketing. These plug-ins can add costs (which we cover in our WooCommerce costs guide), but a startup can very realistically launch for just the $6.95 monthly WordPress hosting fee on Bluehost.
Like Shopify, Volusion has three price tiers and features an increase at each level:
| | Personal | Professional | Business |
| --- | --- | --- | --- |
| Price per month | $25 | $75 | $135 |
| All sales & reporting features | ✔ | ✔ | ✔ |
| Abandoned cart review | | ✔ | ✔ |
| Support | Online | Phone | Account manager |
In Volusion, users on all plans can access all sales and reporting features, but higher plans can review details of abandoned carts and the highest plan users get a dedicated account manager.
Pricing: Transaction Fees
Some ecommerce websites charge a per-sale transaction fee on top of monthly fees. Both Shopify and Volusion do this, though Shopify has an option to waive it, as we'll explain below. WooCommerce has no per-sale transaction fee at all.
Shopify charges a per-transaction fee on every sale, based on your plan:
| | Shopify Basic | Shopify | Shopify Advanced |
| --- | --- | --- | --- |
| Transaction fee | 2% | 1% | .5% |
| If you use Shopify Payments | 0% | 0% | 0% |
These transaction fees are in addition to your credit card processing fees, which we cover below. However, Shopify waives this fee if you use their in-house payment plan, Shopify Payments, to process your credit cards.
WooCommerce doesn't charge a per-transaction fee at all.
Like Shopify, Volusion charges a per-transaction fee on every sale, based on your plan:
| | Personal | Professional | Business |
| --- | --- | --- | --- |
| Transaction fee | 2% | 1% | .5% |
Unlike Shopify, Volusion doesn't have an in-house payment processing plan that you can use and waive these fees. So if you estimate your platform costs, these fees need to be included along with the credit card fees you incur to get an idea of your total per-sale cost.
Ease of Use
Shopify and Volusion both fall into the beginner-friendly category. To run WooCommerce, you also have to set up and learn WordPress, so combined, this solution has a much larger learning curve than the other two.
Shopify is known for its easy setup via its intuitive step-by-step launch wizard. By the end of the wizard, you have a fully functioning store—complete with its own URL—that's ready to launch. However, this easy setup has a trade-off in limited design options. You don't have many site design decisions to make during setup because you can't do much to customize a Shopify theme— unlike WooCommerce's unlimited theme design options.
For day-to-day sales, the Shopify back-end order management system is very easy to navigate, multichannel sales features all are one-click activated, and you have control over what products are sold where.
WooCommerce has the largest learning curve of the three. However, if you take the time to learn WordPress and WooCommerce, your reward is an ecommerce store that's highly customizable—much more so than both Shopify and Volusion.
Volusion walks you through a fast and simple setup, though not quite as turn-key as Shopify's wizard. By the end, you'll have a finished store on a sleek and tidy theme, but you'll still need to purchase and connect a URL to your site to have a custom domain name. But even that's fast with Bluehost domains.
Store Design
Store design and customization are what really sets these three platforms apart. All three employ themes to drive the look, feel, navigation, and store functionality, and themes are all customizable to some degree. You can also tap design pros like the freelancers on Fiverr to alter or create highly customized themes for all three platforms. But for a startup, custom design work can be pricey, so ready-to-use themes with user-friendly customization options are what we focused on in this guide.
Shopify offers 10 free themes with some customization options for each. These are clean, easy to set up and populate, and do the job nicely. But for real splash, or to add specific functionality like a specialty menu or sidebar, you'll need to shop for a paid theme, and these start at $140. Free or paid, you'll have some customization options within your Shopify theme, but these are pretty limited to colors, element inclusion, and typefaces.
Get your design engines revving, because online design knows no limits with WooCommerce and WordPress. Hundreds of WooCommerce-ready free and paid themes can be found on many WordPress theme markets, and WooCommerce itself has several free and paid themes that users love.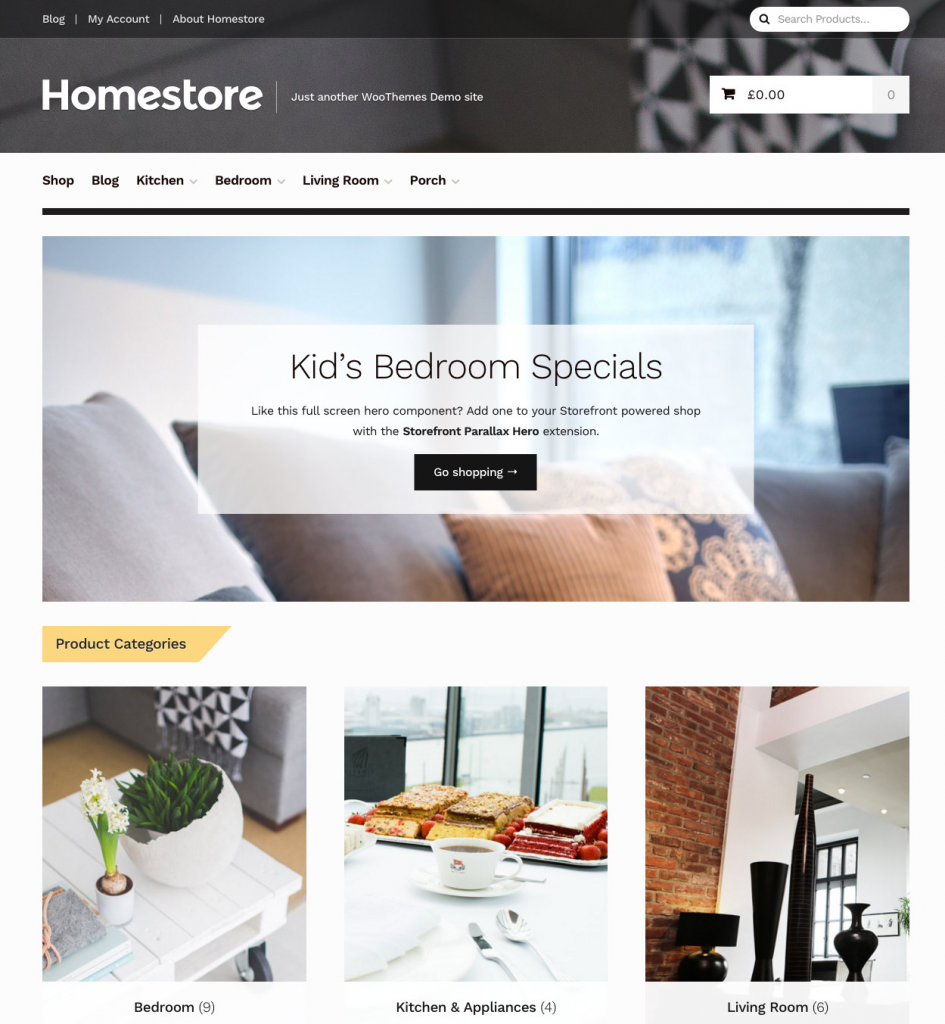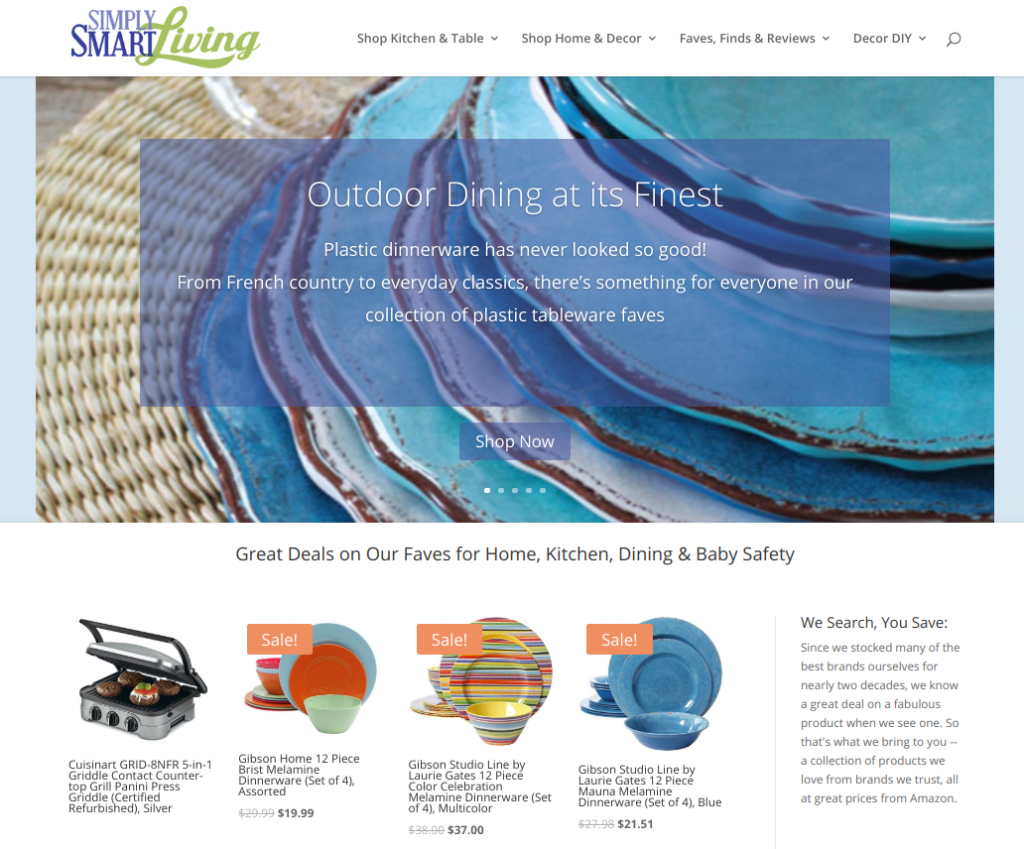 The sky's the limit when it comes to WooCommerce store design and functionality, thanks to hundreds of flexible themes such as WooCommerce's own Storefront themes (left) from Free to $39 to Divi (right), which is $89.
The WordPress environment makes it easy to test out new themes, too. Hosted WordPress solutions, like WordPress for WooCommerce by Bluehost, feature staging sections where you can duplicate your store and fully test new themes before applying a new look to your site.
Volusion's 14 free themes are modern and slick, and every element can be controlled and altered within Volusion's easy theme editing system. Volusion doesn't offer nearly as many themes as Shopify (yet). But the on/off control over site elements and preset color and font families guarantee that even a rookie can make a splash from day one.
Each gives you a number of store design options. Of the three, WooCommerce puts design power in your hands while Shopify and Volusion give you a choice of themes with some customization options.
Payment Processing
Shopify and WooCommerce both let you connect a wide array of payment gateways. With them, you can use your own merchant account or top online payment processors like Square, Stripe, and PayPal. Shopify also has its own payment solution, Shopify Payments. Volusion only supports Stripe and PayPal. All three offer, or support, PCI-compliant check-outs and SSL security certificates.
Shopify supports 70+ Payment Gateways, including Square, Stripe, and PayPal. However, if you use your own payment processor, Shopify charges the per-sale transaction fees we covered above.
Shopify's own processing solution, Shopify Payments, is what many small sellers use for convenience and to save on that added transaction fee. It's a flat-rate payment solution similar to Square and PayPal, and you can turn it on with one click during your setup. It even supports mobile card reader and in-store POS sales, and seamlessly ties these transactions to your online sales. Here are Shopify Payments' processing rates per plan:
| Shopify Payments | Shopify Basic | Shopify | Shopify Advanced |
| --- | --- | --- | --- |
| Online sales | 2.9% + 30¢ per sale | 2.6% + 30¢ per sale | 2.4% + 30¢ per sale |
| In-person and mobile sales | 2.7% | 2.5% | 2.4% |
Even if you use Shopify Payments—or Stripe, Square, or your own credit card processor—you can also accept PayPal Payments for those customers who prefer to pay via PayPal.
WooCommerce supports hundreds of payment processing options worldwide. Within the U.S., Square, Stripe, PayPal, and your own merchant account via Authorize.net tend to be the top payment processing choices for small business. You can learn about each of these options in our WooCommerce payment gateway guide.
Connecting a payment processing solution to WooCommerce costs nothing—you just pay your credit card processing fees. If you opt for Square, you can even integrate WooCommerce with Square's free POS system and manage transactions and inventory for mobile, in-store, and online sales in one central system.
Volusion gives you just two payment processing options, Stripe and PayPal. Both of these top-rated payment solutions are reliable and secure, but neither offers the robust POS features that Shopify Payments or the WooCommerce and Square pairing deliver.
Plus, on top of your Stripe or PayPal payment processing fees, Volusion charges their per-transaction fee, covered above. Unlike Shopify, there's no built-in payment solution to waive this fee.
Features
All three of our top ecommerce platform picks deliver the ecommerce business basics well. All offer easy store builders, intuitive store management dashboards, product details like SKUs, variables, inventory tracking, and regular and sale prices. Each also offers built-in management features to speed you through your order processing tasks, such as shipping label printing, bulk order processing, and auto-emailing customer updates.
Operationally, our top picks mainly differ in built-in multichannel management and advanced marketing features. In this, Shopify is the hands-down winner with an all-inclusive package. WooCommerce comes in second with expandability via plug-ins. Volusion takes third with a currently limited multichannel and marketing suite.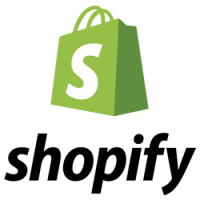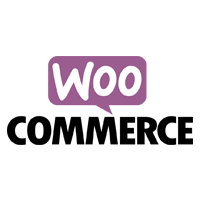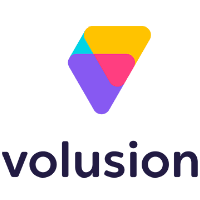 Integrations
All three of our top ecommerce platform picks use integrations to expand capabilities and connect to outside services like accounting programs and comparison shipping software. Both Shopify and WooCommerce offer a dazzling array of integrations, Volusion has few by comparison, but more reported on the way.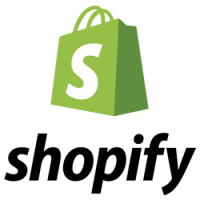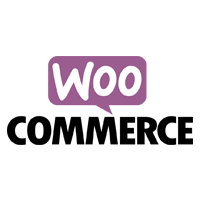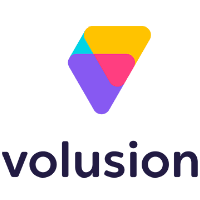 Customer Support
Both Shopify and Volusion offer 24/7 phone, chat, and email support. WooCommerce support is all online.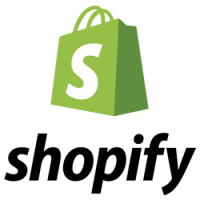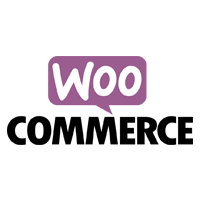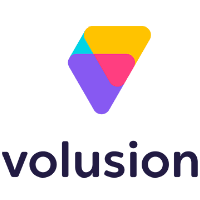 All Ecommerce Platforms Reviewed
Shopify, WooCommerce, and Volusion fill just about every small businesses online and multichannel sales need. But if you're looking for other options, here's a list of all of the dedicated ecommerce platforms we researched:
| Ecommerce Platform | Best For | Description |
| --- | --- | --- |
| Shopify | Multichannel sellers | A full array of multichannel sales tools for small business |
| WooCommerce | Flexibility | If you can dream it, you can do it |
| Volusion | Easy custom design | Many small-seller features and sleek stylish themes |
| BigCommerce | Growing multichannel sellers | Another multichannel-ready solution enterprise features |
| Pinnacle Cart | Dropshippers | Great integration with Doba for dropshipping |
| 3DCart | B2C & B2B sellers | Excellent B2B sales and bulk pricing features |
| Presta Shop | Web platform add-on | Freeware that integrates with many website platforms |
The Bottom Line
Shopify is a hard platform to beat for small business ecommerce needs. It delivers a full multichannel package, with many built-in operating and marketing features at economical price points.
However, WooCommerce does beat Shopify in that it's the most-used ecommerce platform worldwide. Part of that is its free pricing, but WooCommerce's real draw is its endless possibilities. As a WordPress plug-in, you get ecommerce—plus everything else that WordPress offers, all at starting at just $6.95 for your WordPress hosting if you use out preferred provider, Bluehost.
Volusion doesn't yet match the multichannel or advanced marketing that the other two deliver by way of built-in or add-on features. However, it's a reliable platform that delivers all of the basics for a good price and some really great-looking themes that are very easy to customize and make your own. If you need the ecommerce basics and some nice themes to choose from, give Volusion a spin with its 14-day free trial.
Have you used Shopify or WooCommerce, or perhaps Volusion's new V2 platform? We'd love to hear what works for you in the comments below.