Businesses use ecommerce platforms to create online stores with products and shopping carts. In addition to creating digital storefronts, ecommerce software also has inventory and order management tools to fulfill customer orders. The best ecommerce platforms integrate with POS systems for in-person sales and online marketplaces like Amazon, with starting prices under $100 per month.
Top 6 Ecommerce Software of 2020
| Ecommerce Software | Best For |
| --- | --- |
| | (Best Overall) Small businesses needing an online storefront with free connected POS app |
| | Larger businesses needing an affordable solution with unlimited users and low payment processing fees |
| | WordPress sites needing a free shopping cart plugin |
| | Small shops wanting budget software |
| | Creative professionals, like bloggers, podcasters, and photographers, needing a simple online store |
| | Individuals wanting a highly customizable website with basic ecommerce functions |
What Ecommerce Software Is Right For You?
How We Evaluated Ecommerce Software
We researched, used, and tested many ecommerce platforms to determine the best overall for small businesses. We considered how easy each is to learn and use, including the setup process along with sales, payment, inventory, and reporting tools. We also looked at what other sales channels each platform integrates with, including point-of-sale (POS) systems, online marketplaces like Amazon and eBay, and social media sales through Instagram and Facebook. Finally, we considered other software integrations, such as shipping and bookkeeping.
We used the following criteria to determine the best ecommerce software:
Price: We considered the price of the initial setup, as well as ongoing monthly costs and payment processing fees.
Ease of use: We evaluated how intuitive each product is to learn and use.
Ecommerce features: Small businesses need ecommerce software with thorough order management features, shipping and tax calculators, and shipping labels.
Payment processing: The best ecommerce software offers multiple ways to accept payments with affordable fees.
Inventory management: Ecommerce software should automatically track stock levels, offer inventory reports, options for low stock alerts, have features to manage product variations like sizes and colors, and organize products by departments.
Additional sales channels: We looked at whether you can sell your products on other platforms, such as Facebook, Instagram, Amazon, and eBay, as well as in-person with a point-of-sale (POS) app or integration.
Integrations: We shopped around each product's app store or extension marketplace to see which add-ons are available, including options for email marketing, accounting, and website performance tools.
Reporting and analytics: We considered the depth and usefulness of the analytical tools found in each product, including templated and custom reporting tools.
User reviews: We read user and professional reviews of ecommerce software to see the experiences other people have with each service.
Customer support: Small businesses need an ecommerce platform that is available to answer questions via phone, email, and chat.
Based on the above criteria, we found Shopify to be the best ecommerce platform for small businesses. It is affordable, has lots of built-in features for payment processing, order management, and reporting, and also has an extensive app marketplace. Plus, Shopify is the only solution on this list that comes with a free connected POS app for selling in-person.
Shopify: Best Overall Ecommerce Software for Small Business

Shopify is our top pick for ecommerce software because it is an affordable, thorough, and user-friendly choice for beginners and growing businesses alike. The interface makes it easy to manage customer orders, inventory, and other sales channels, including Shopify POS, Facebook, Instagram, and Amazon, from one central dashboard for as little as $29 per month.
Shopify Pricing
Shopify's pricing plans start as low as $9 and as expensive as $299 per month. The $9 per month plan does not include an ecommerce website—just a "Buy Now" button that can be added to existing websites. To build an ecommerce website using Shopify, businesses will need Basic, Standard, or Advanced Shopify.
In addition to a "Buy Button," all plans include unlimited products, social media sales, and Shopify POS for in-person sales. The Basic Shopify plan includes a full, branded ecommerce site. The standard Shopify plan includes professional reports, and the Advanced plan includes a custom report builder.
Shopify Pricing Plans & Features
| | Shopify Lite | Basic Shopify | Shopify | Advanced Shopify |
| --- | --- | --- | --- | --- |
| Monthly Fee | $9 | $29 | $79 | $299 |
| Online Payment Processing Fees | 2.9% + 30 cents/transaction | 2.9% + 30 cents/transaction | 2.6% + 30 cents/transaction | 2.4% + 30 cents/transaction |
| Staff Accounts | 1 | 2 | 5 | 15 |
| Buy Button & Social Media Sales | ✔ | ✔ | ✔ | ✔ |
| POS App | ✔ | ✔ | ✔ | ✔ |
| Branded Online Store | N/A | ✔ | ✔ | ✔ |
| Abandoned Cart Recovery | N/A | ✔ | ✔ | ✔ |
| Professional Reports | N/A | N/A | ✔ | ✔ |
| Advanced Report Builder | N/A | N/A | N/A | ✔ |
| 24/7 Live Support | ✔ | ✔ | ✔ | ✔ |
On May 4, 2020 Shopify released POS Pro for $89/month in addition to the free POS app. We will update this article to reflect the new pricing and features.
Shopify Payment Processing
Shopify has a built-in payment processor to take credit card payments. Shopify Payments works with all major credit cards, debit cards, and Apple and Google Pay. The rates for Shopify Lite and Shopify Basic are 2.9% plus 30 cents per transaction, which is an industry-standard rate. The higher plans offer payment processing discounts. You can also use third-party payment processors with Shopify, but for an extra fee. Shopify also integrates with PayPal to accept PayPal payments.
Shopify Features
Every pricing plan from Shopify allows you to sell as many items through your storefront as you can. Other universal tools include social media sales and access to Shopify's point-of-sale (POS) app. Advanced reports, real-time shipping calculators, and steep shipping discounts come with the more expensive plans. Shopify also has one of the most extensive app marketplaces of all the ecommerce platforms we looked at; it integrates with just about any software you could need.
Shopify Inventory Management
Shopify's inventory management tools are the most advanced of all the ecommerce software we evaluated. You get everything from at-a-glance views of your stock levels, shipments, and orders to detailed product pages that allow you to edit metadata, update images, prices, and more. It's also easy to add new products, archive old ones, and upload datasheets of products from other services like dropshippers.
Shopify Sales Channels
Shopify doesn't limit sales to your online storefront. With Shopify, you can list items for sale on Facebook Messenger, Facebook Shop, Instagram, Amazon, eBay, Pinterest, and others. All of the orders, inventory data, and customer information from these sales are centralized in the Shopify dashboard. Shopify's connected sales channels give the platform a huge advantage over services like Wix and Squarespace, which limit you to selling on their platforms only.
Shopify Order Management
Shopify takes a lot of the stress out of managing your orders. The Orders tab in the Shopify dashboard gives you a well-organized, easy-to-understand interface with all your orders, their status, and actions that need to be taken. Drilling down into specific orders is easy. Details are clear and easy to find and edit. Getting orders processed, delivered, fulfilled, and archived can be done with just a few clicks.
Shopify Add-ons & Integrations
Shopify's immense app store is another huge advantage of the platform. The sheer number of apps you can add to Shopify makes its features virtually infinite. You can integrate with common business and accounting apps like QuickBooks, partner with dropshipping companies, and integrate with email marketing services. There are also great tools for search engine optimization (SEO), running ads, and promotions. The list is nearly endless and grows every day.
Shopify Reporting & Analytics
The reports you can get through Shopify can be as general or as detailed as you need them to be. The Analytics tab gives you access to reports ranging from revenues, sales, and profit margins to marketing, finances, and customers. There's little doubt that you'll have all the resources you need to make informed business decisions.
What Shopify Is Missing
Shopify is missing a few key built-in features such as customer reviews for products, inventory count sheets, and some more detailed SEO features that can be found in BigCommerce. Users also mention that Shopify does not have as many discounting or product categorization features as BigCommerce. Most missing features can be added through Shopify's app marketplace, but if you're looking for a more robust system, BigCommerce might be a better fit.
Shopify Reviews
Shopify is the most popular ecommerce software for many reasons, most of which are expressed in glowing Shopify reviews. We scanned through hundreds of reviews, which were overwhelmingly positive. Users pointed to how easy the software is to use, even for beginners. Veteran ecommerce sellers also praised it for its deep tool set and vast app store. However, web developers often give it bad reviews because they say the design tools are too basic for their nuanced needs.
BigCommerce: Best Ecommerce Platform for Large Enterprises

BigCommerce has every feature we look for in ecommerce platforms, including an easy-to-use interface, powerful ecommerce tools, and a massive app store. The key difference between Shopify and BigCommerce is BigCommerce is best suited for larger businesses. Monthly plans start at $29.95, but the best value is in the Pro plan at $249.95 monthly.
BigCommerce Pricing
BigCommerce has a three-tiered pricing structure: Standard, Plus, and Pro for $29.95, $79.95, and $249.95 monthly, respectively. The price is based on your yearly sales revenue. BigCommerce has similar pricing plans to Shopify, just without a Lite plan.
BigCommerce's Pro plan is $50 per month less than Shopify's Pro plan. BigCommerce also includes unlimited users with each account (Shopify caps the number of users in each plan) and offers lower credit card processing rates for larger businesses, making BigCommerce the best option for larger businesses.
BigCommerce Pricing Plans & Features
Standard

Plus

Pro

Monthly Fee

$29.95

$79.95

$249.95

Online Sales per Year

Up to $50K

Up to $150K

Up to $400K*

Credit Card Processing Fees (Optional)**

2.9% + 30 cents per transaction

2.5% + 30 cents
per transaction

2.2% + 30 cents
per transaction

Branded Online Store & Integrated Sales Channels

✔

✔

✔

Professional Reports

✔

✔

✔

Real-time Shipping Quotes

✔

✔

✔

Customer Segmentation

N/A

✔

✔

Google Customer Reviews

N/A

✔

✔

CustomProduct Filtering

N/A

N/A

✔

24/7 Live Support

✔

✔

✔
*Additional $150 per month for each additional $200,000 in online sales
**BigCommerce offers these negotiated rates through PayPal, but businesses can also choose their own processor
BigCommerce Payment Processing
BigCommerce allows you to integrate with more than 65 payment processors. However, BigCommerce has very competitive negotiated rates with PayPal. For larger businesses, these negotiated PayPal rates (2.2% plus 30 cents per transaction) are lower than Shopify's payment processing rates for larger businesses (2.4% plus 30 cents per transaction).
BigCommerce also lets businesses choose an outside payment processor without charging any extra transaction fees, whereas Shopify charges an additional .5% to 2% per transaction when using a processor other than Shopify Payments. With BigCommerce, you have the widest variety of processors and prices to choose from, and you can bring an existing service or merchant account with you for free.
BigCommerce Features
There's no tool left out of BigCommerce when it comes to launching and managing an online store. From designing and launching your online store to taking orders, processing payments, and handling shipping, it's all there. You even get tools that help you market your products and sell on multiple platforms.
BigCommerce Inventory Management
Everything you sell in your store can be managed easily through the Products tab in the BigCommerce dashboard. Everything is intuitively laid out, so you can get an at-a-glance overview of your stock. The layout also makes it easy to update products, add new items, and edit product descriptions and prices. BigCommerce lets you drill down deep into your product metadata so you can get the most out of your SEO research.
BigCommerce Sales Channels
BigCommerce offers multiple ways to sell your wares outside of your storefront. Like Shopify, BigCommerce has built-in tools that help you get your products viewed and sold on social media platforms like Facebook and Instagram. You also get the ability to list your items on massive ecommerce services like eBay and Amazon. This is a big plus over other services such as Wix, which limits you to selling your inventory on its website only.
BigCommerce Order Management
The Orders tab gives you easy access to all your orders and sorts them according to their place in the fulfillment process. You can sort orders by those that are awaiting payment, fulfillment, shipment, and more. You can also easily find incomplete, refunded, and archived orders. All order information can be easily exported as a CSV file for use with other services, such as third-party fulfillment companies.
BigCommerce Add-ons & Integrations
Like Shopify, BigCommerce has an immense app store, with add-ons for any kind of business you can think of, from shipping and marketing solutions to business tools that help you with accounting, taxes, customer relationship management (CRM), and social media selling. BigCommerce's app store makes its ecommerce tools virtually limitless.
BigCommerce Reporting & Analytics
BigCommerce's built-in analytics tools are among the best we saw in our evaluation of the best ecommerce software. The analytics dashboard shows you the key points of your store's performance, including data like the number of orders, customers, visitors, conversions, and more, and they are updated in real-time. You also get the ability to dig into the details and generate custom reports on revenue, customer data, order details, and many more. Shopify only offers advanced and custom reporting with certain plans, whereas BigCommerce has robust reporting available for every plan.
What BigCommerce Is Missing
BigCommerce is a great option for growing businesses, but it doesn't offer as good a value for new or smaller online stores as Shopify does. BigCommerce also has sales volume limits on each of the plans, where Shopify does not. Shopify also offers a Lite plan for businesses that want to add a Buy button to an existing website—BigCommerce does not offer anything like this.
BigCommerce Reviews
BigCommerce reviews are extremely positive. BigCommerce is a beloved brand among its user base. The reviews we read overwhelmingly praised the versatility of the program and that they could craft the service to fit their store's needs. The most oft-cited criticism of BigCommerce is that its training materials aren't very helpful for the uninitiated.
WooCommerce: Best Free Ecommerce Software for WordPress Websites

WooCommerce is a free plugin that can be used to add ecommerce to any WordPress site. WooCommerce offers unbeatable value with its free shopping cart features. In fact, it's the only free ecommerce software to make this list, making it the best ecommerce option for bloggers, established websites, and anyone currently using WordPress.
WooCommerce Pricing
There's no cost to installing the WooCommerce app into your WordPress account, and we consider it one of the best free ecommerce platforms available. WooCommerce comes preloaded with many useful tools, but the real value comes from the add-ons and extensions that you can buy in WooCommerce's extension marketplace. Extensions range in price from free to $300.
WooCommerce Payment Processing
WooCommerce lacks a built-in payment processor. However, the plugin is compatible with any payment processor you're likely to use. For example, PayPal, Square, Amazon Pay, and Stripe can all be integrated with WooCommerce's shopping cart for free through the extension marketplace.
WooCommerce Features
WooCommerce offers a very generous amount of ecommerce tools for a free plugin. Not only do you get store templates and back-end management tools, but also a wide variety of analytical tools, reports, and tax tools. Additionally, businesses can monitor customer feedback through comments and reviews. The software even has native support for things like affiliate sales and shipping management.
WooCommerce Inventory Management
Although WooCommerce's inventory management tools get small jobs done, they're quite basic when compared to some of the add-ons you can get, and also when compared to other programs like BigCommerce. You get the ability to do things like setting stock supply notifications, hiding out-of-stock items from the storefront, and initiating stock holds. If you plan on doing high-volume business, you should definitely find a more robust solution in the extension store.
WooCommerce Sales Channels
While the WooCommerce plugin only allows you to sell through its online storefront, there are several extensions that open up selling platforms like Facebook, eBay, Pinterest, and Amazon. Some are developed by WooCommerce and are free to install and use, while others grant you access to multiple markets for a price.
WooCommerce Order Management
This WordPress plugin allows you to keep close track of all the items you've sold through your online store. Not only does it give you an informative overview of the status of all your outstanding orders, but it also lets you pull up in-depth order details like what products were sold, billing and shipping addresses, and the contact information of the buyer.
WooCommerce Add-ons & Integrations
WooCommerce's best feature by far is its extension store. You can find extensions that allow you to integrate your store with many of the other tools you use to run your business, including social media accounts, payment processors, analytics, shipping, ecommerce CRM, and accounting. If there's a tool you need to run your business, it's likely that you can find an extension for it.
WooCommerce Reporting & Analytics
The reporting tools found in WooCommerce are useful, but not very deep. You can get overviews of sales figures and sort products by how much they're selling and earning. These features are great for getting a general idea about product performance. However, if you want to get more detailed insight, you'll need to shop around in the extension store.
What WooCommerce Is Missing
Without any extensions, WooCommerce can only do the very basics: launch a store on your WordPress and start selling products. Everything else comes from the extension store. It's up to you to find the right tools for your business.
WooCommerce Reviews
WooCommerce reviews are very positive. Its overall rating on the WordPress Plugin Store is a near-perfect 4.9 out of 5 stars. Recurring praises reported its easy usability, flawless integration with WordPress, and a wide selection of extensions. Users also love that the basic plugin is free to use.
Volusion: Best Budget Ecommerce Platform for Small Shops

Volusion is an all-in-one, browser-based ecommerce software that allows you to easily launch an online storefront. It comes with tools to help you list your products, take orders, accept payments, manage shipping, study reports, and more. It's a basic solution, but an affordable one for users looking to create a small online shop.
Volusion Pricing
Volusion has a four-tiered pricing structure based on your store's annual revenue. If you bring in less than $50,000 in revenue, you can pay as little as $26 a month. Businesses bringing in $500,000 annually can pay up to $299 per month.
Volusion Pricing Tiers
| | Personal | Professional | Business | Prime |
| --- | --- | --- | --- | --- |
| Monthly Fee (Monthly Billing) | $29 | $79 | $299 | Custom |
| Monthly Fee* (Annual Billing) | $26.10 | $71.10 | $269.10 | Custom |
| Annual Sales Volume | $50,000 | $100,000 | $500,000 | Custom |
*Businesses can save 10% by choosing annual billing
Volusion Payment Processing
Volusion gives you three payment processing options: Volusion Payments, PayPal, and Stripe. Volusion Payments is the service's native processor and offers rates as low as 2.15% plus 30 cents per transaction, which is very competitive for small businesses. We like that you can bring in existing PayPal and Stripe accounts, but that's somewhat limiting, especially if you have already have a merchant account set up through another service.
Volusion Features
The ecommerce tools found in Volusion are both straightforward and powerful. Anyone with even basic computer skills can learn to use it efficiently. Tools to launch and manage an online store, add products, manage customer data, and access analytics are all easily accessible through the sidebar of the interface.
Volusion Inventory Management
When you click the Products tab on the sidebar of your Volusion dashboard, you're shown a list of your store's inventory. It's easy to add products manually or upload a CSV of an existing product catalog. However, the inventory controls beyond that are very limited. You'll need to find a good inventory app to augment the tools you find in the Products tab.
Volusion Sales Channels
Another area where Volusion comes up short is in getting your products onto other ecommerce platforms such as eBay, Amazon, Facebook, and Instagram. The only third-party selling platform that has an app in Volusion's marketplace is Pinterest. This severely limits the reach of your online store when compared to other solutions, such as BigCommerce and Shopify.
Volusion Order Management
The Order Management tab gives you a basic overview of what you've sold, what's been paid for, and what's been fulfilled. Each order also has its own detailed page that you can manage and edit. It's a very basic and manual system that works best for small online shops.
Volusion Add-ons & Integrations
Unfortunately, the integrations available for Volusion are sparse when compared to other ecommerce software. There are limited apps available in its store, and most of them are made by Volusion. That doesn't mean they're not useful; the options are just very limited. There are some apps from outside developers like Mailchimp, Pinterest, and YotPo, but nothing like the selection you get from Shopify and BigCommerce.
Volusion Reporting & Analytics
To get an at-a-glance view of your store's performance, just hit the Analytics tab. You can get overviews of data in 24- to 90-day increments and check statistics like traffic, product performance, and abandoned shopping carts. However, you don't get a very detailed view of all the numbers you need to make informed decisions. BigCommerce and Shopify offer more robust analytics options.
What Volusion Is Missing
Volusion has all the building blocks of great ecommerce software. It just doesn't go as deep as most of its competition, either in the base platform or the available add-ons. BigCommerce and Shopify offer more sales channels, more detailed inventory tools, and better customer management in its base software.
Volusion Reviews
Volusion has a great reputation among its user base. Users praised its easy-to-navigate layout, simplified workflow, and useful add-ons. However, users have also commented that the system can be too basic. Overall, it's a simple, easy, and affordable system that works well for small sellers, but you can quickly outgrow the platform if your business takes off.
Squarespace: Best Ecommerce Software for Creatives

Squarespace is a website building tool that allows creative professionals and hobbyists to showcase and sell their work with customizable templates and user-friendly ecommerce tools. With ecommerce plans starting at $26 per month, Squarespace offers a user-friendly solution for individual creatives looking to sell their wares.
Squarespace Pricing
Squarespace has four pricing tiers. However, ecommerce functions are only available with the Basic Commerce plan ($26 per month) and the Advanced Commerce plan ($40 per month). All plans include a website with templates, a custom domain, and 24/7 support.
Squarespace Pricing Plans
| Plan | Personal | Business | Basic Commerce | Advanced Commerce |
| --- | --- | --- | --- | --- |
| Price per Month* | $12 | $18 | $26 | $40 |
| Squarespace Extensions | ✔ | ✔ | ✔ | ✔ |
| Premium Integrations | N/A | ✔ | ✔ | ✔ |
| Ecommerce | N/A | ✔ | ✔ | ✔ |
| Squarespace Transaction Fees | N/A | 3% | 0% | 0% |
| Customer Accounts & Hosted Checkout | N/A | N/A | ✔ | ✔ |
| Abandoned Cart Recovery | N/A | N/A | N/A | ✔ |
| Subscriptions & Gift Cards | N/A | N/A | N/A | ✔ |
| 24/7 Customer Support | ✔ | ✔ | ✔ | ✔ |
*Billed annually
Squarespace Payment Processing
Squarespace's payment processing options are limited to PayPal, Stripe, Apple Pay, and Venmo. These are popular payment options, but if you have an existing merchant account elsewhere, you can't integrate it into Squarespace. Also, if you choose the Business plan, Squarespace adds an additional 3% transaction fee. The Basic and Advanced Commerce plans do not have added transaction fees.
Squarespace Features
The tool at the center of Squarespace is the drag-and-drop website builder. Similar to Wix, this feature makes it easy for anyone to design and launch an online store. Squarespace's templates, step-by-step instructions, and simplified workflow are a great match for users who want to focus on making their products, not creating or maintaining a website.
Since Squarespace is primarily centered around website design, its ecommerce tools feel lacking when compared to Shopify and BigCommerce. However, it covers all the basics an individual needs in the Commerce tab, including product management, payment processing, and shipping features.
Squarespace Inventory Management
The dashboard sidebar on Squarespace also contains an Inventory tab, which brings up a product overview. It's a good way to get quick information about what you're selling in your store, how much it costs, and how much you have. When you drill down into the individual product pages, you get a more detailed look at the listings price, availability, and page metadata.
Squarespace Sales Channels
Selling through a Squarespace storefront may be convenient for some, but it's very limited. There are features to push products and content from your Squarespace site out to your Facebook, Pinterest, Instagram, LinkedIn, and Twitter accounts. Squarespace users can also connect their Instagram accounts to sell products directly on Instagram posts.
There are no direct integrations to sell products on marketplaces like Amazon, eBay, or Walmart. There is one third-party integration available, called Shopping Feed, that can be used to connect your products to sites like Etsy and Amazon, which start at $39 per month. However, if you want to sell on these platforms, choosing an ecommerce builder with these features built-in, such as Shopify or BigCommerce, would be a better option.
Squarespace Order Management
The Commerce tab is where you'll find Squarespace's order fulfillment tools. Like the rest of Squarespace, the shipping features are easy to understand and navigate. Orders are automatically categorized into Pending, Fulfilled, and Canceled. Each order has details about who bought what, how and if they've paid, and their shipment and delivery information. Squarespace also connects with third-party fulfillment tools like ShipBob and Shippo.
Squarespace Add-ons & Integrations
Squarespace has a relatively limited number of integrations and apps available. The ecommerce integrations mainly revolve around payment and shipping. FedEx, PayPal, ShipStation, Stripe, Square, ShipBob, UPS, and USPS are the main Squarespace integrations.
Additionally, you can integrate with some popular marketing solutions like Mailchimp and Google Ads. You also have the ability to sync your email and domain services through third parties like GoDaddy and Namecheap. Overall, Squarespace offers a few dozen integrations, whereas the extension and app stores for larger platforms offers hundreds or thousands of integrations.
Squarespace Reporting & Analytics
Since Squarespace is primarily a website builder, most of the analytics tools focus on site traffic and trends like top traffic sources and device type. There are a few ecommerce reports, including revenue, units sold, conversion rate, average order volume, and revenue per visit. Businesses can also view best-selling products, where customers are dropping off in the purchase funnel, and cart abandon rates.
However, overall, the ecommerce data Squarespace provides is more simplistic than platforms like BigCommerce and Shopify. Squarespace relies heavily on its Xero integration for accounting and inventory tracking. In order to get this information, you'll need to sign up for a Xero account starting at $19 per month.
What Squarespace Is Missing
As a user-friendly website builder, Squarespace has everything covered. When it comes to being an ecommerce software, it leaves a lot to be desired, such as detailed analytics and customer-facing product search tools. If you are looking to scale an ecommerce business, or start selling products from your brick-and-mortar shop online, choose a platform like Shopify or BigCommerce that has more sales channels, detailed product tracking, and plenty of integration options.
Squarespace Reviews
Squarespace user reviews are extremely positive. It's rare to find an online review of the service that rates it less than 4 out of 5 stars. Squarespace is routinely lauded for its easy usability and customizable website templates. Criticisms pointed out that it may be too pared down and designed for beginners, and sheds valuable tools that professional web designers demand.
Wix: Best Ecommerce Platform for Beginners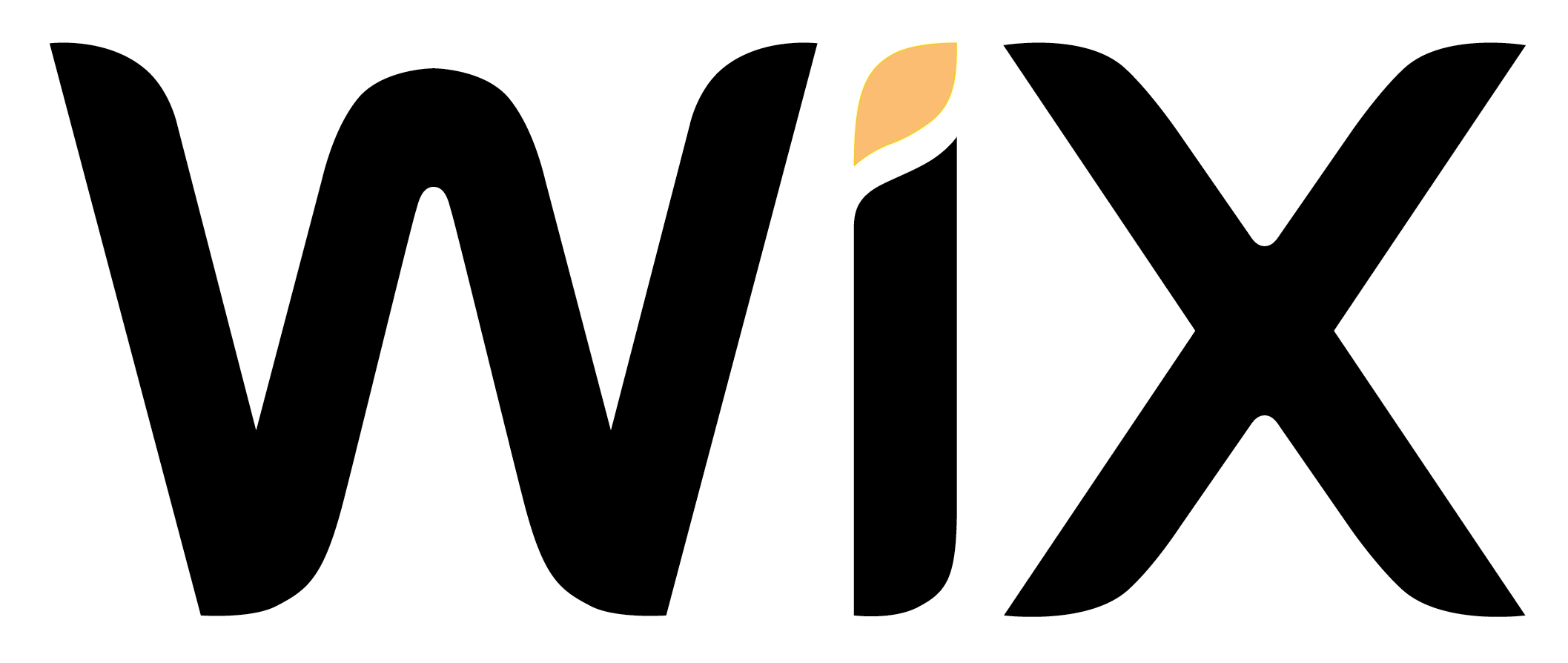 Wix is a drag-and-drop website builder with features to create a custom online storefront. Wix is extremely easy to use and requires no web design or retail experience. However, Wix offers limited data and insights for businesses and is missing key customer-facing features, making it an affordable alternative for individuals wanting a simple solution.
Wix Pricing
Getting a basic website and storefront through Wix is free. However, a free account doesn't allow you to do critical things like accept online payments. To do business properly, you'll have to get a website hosting or business account. Wix standard website accounts start at $13 per month, but the ecommerce plans range from $23 to $500 per month.
Wix pricing is also a little different than most of the other ecommerce platforms on this list. Most ecommerce software offer different features with each pricing plan. However, Wix bases the pricing plans on storage and customer support, so there isn't a big difference between the different plans in terms of features.
Wix Business & Ecommerce Plans
| | Business Basic | Business Unlimited | Business VIP | Enterprise |
| --- | --- | --- | --- | --- |
| Price per Month | $23 | $27 | $49 | $500 |
| Storage | 20GB | 35GB | 50GB | Custom |
| Customer Support | Standard | Standard | Priority | Dedicated |
Wix Payment Processing
Wix only offers three payment processing options: Wix Payments, PayPal, and AliPay. Wix Payments is easy to set up and allows you to start taking payments immediately. It's a decent option with a standard processing fee of 2.9% plus 30 cents per transaction. You can also accept payment through PayPal and AliPay. Both are useful for taking payments from domestic and foreign customers.
Wix Features
Wix's primary feature is its drag-and-drop website building tool. Wix offers plenty of free templates that users can customize. The template-based system enables you to create an attractive online storefront in just minutes, or you can take as long as you want to customize a site that fits your business perfectly.
Wix Inventory Management
The Products tab on the Wix dashboard gives you immediate access to a detailed list of all the items you're selling. You can get an at-a-glance overview of your products, their prices, item numbers, and stock status. Editing current listings and adding new products is easy, as is inputting product descriptions and multiple images. Changes and additions are automatically updated in your online store.
Wix Sales Channels
Businesses can link their products from Wix to Instagram posts. However, that is really the only additional sales channel Wix offers. There are options to push out social media posts featuring products to Facebook and Pinterest. There are also Amazon and eBay apps available, but rather than pushing your products to the Amazon and eBay marketplaces, these apps are for showcasing Amazon or eBay products on your Wix site.
Wix Order Management
Managing your orders is easily accessed through the Wix dashboard. Through this tab, you can change order statuses, check for payment confirmation, add tracking numbers, and send shipping confirmation. These are basic features, but it covers all the bases a small shop needs to keep track of what's been sold, paid for, and delivered.
Wix Add-ons & Integrations
When compared to Shopify and BigCommerce, Wix's app store is small (though not as small as Volusion or Squarespace). Wix offers a good selection of both Wix-branded and third-party add-ons, including options to add forums onto your website, connect with shipping partners, and collect reviews for your business and products.
Wix Reporting & Analytics
Wix offers a rather simplified analytical experience compared to the competition. You get easy-to-understand data about how many visitors you're receiving, where they're coming from, and how many are buying products. You also get an overview of orders, revenue, and conversion rates. There is also a Google Analytics integration. However, Wix is primarily a web builder. So, like Squarespace, most of Wix's reporting centers around site traffic and trends.
What Wix Is Missing
Wix is a great web builder for beginners, and the ecommerce features come second to that. As a result, Wix does not have the tools needed to scale an online business beyond occasional or personal product sales, such as additional sales channel integrations, low stock alerts, and detailed product and inventory data.
Wix Reviews
Wix user reviews are overall very positive. However, most user reviews are for standard websites, not ecommerce stores. Users love how easy it is to create a completely custom and unique website. Wix customers praise the intuitive nature of the system. However, there are also hundreds of negative reviews criticizing Wix's customer service, saying that it can take a very long time to hear back on a problem and that the support team is not always able to provide solutions.
Bottom Line
The best ecommerce software makes it easy to create and launch an online store, has detailed inventory and order management tools, and has features to help grow your online business through additional sales channels. Small businesses need a solution that is affordable but can also grow with their business.
Shopify is the best ecommerce platform because it has a wide tool set that's easy enough for anyone to learn, yet is specifically built for ecommerce. Shopify offers unbeatable value with its free POS system, Amazon and other marketplace integrations, easy order management system, detailed analytics, and near-limitless integrations. Visit Shopify to start a free 14-day trial.