Food trucks need a POS that can take food orders, ring up customers, and take payments on the go. The best food truck POS software is affordable, accepts payments offline, and is easy to use. Our list includes POS systems with starting prices ranging from $0 to $99 per month, with most starting under $70.
Top 6 Food Truck POS for 2019
| Food Truck POS | Best For |
| --- | --- |
| | (Best Overall) Small and startup food trucks wanting a free POS with offline payments |
| | Specialty food trucks with complex menus wanting ingredient-level inventory tracking |
| | Tech-savvy food truck owners wanting customizable real-time analytics |
| | Food trucks that want integrated online ordering |
| | High-volume food trucks that want self-service kiosks for line-busting |
| | Cross-country food trucks operating in several states wanting accurate tax collection |
Which Food Truck POS Is Right For You?
How We Evaluated Food Truck POS
The most important quality for a food truck point-of-sale (POS) system is that it's mobile and can be operated via tablet or phone because food trucks are always on the move. Other factors we evaluated include price, affordability, and features like menu management. The best POS system for food trucks will typically include a robust payment processing center, menu, inventory management features, and analytics, all in an easy-to-use mobile system.
The specific criteria we used to evaluate food trucks include:
Mobility: We looked at how functional each POS would be in a mobile food truck environment.
Price: We evaluated each POS by hardware costs, setup fees, payment processing fees, and monthly software feed.
Ease of use: Since food trucks are a fast-paced business, we looked at programs that are easy to use so businesses can process orders quickly.
Payment processing: We only considered restaurant management software that is able to take orders and process payments securely.
Menu management: We looked at programs that let you input menu items and allow for custom orders and substitutions.
Order management: We looked at how the software handles in-person orders and whether or not customers can order ahead.
Inventory management: We looked at whether or not the restaurant POS system can track your inventory levels on an item or ingredient level.
Reports and insights: We looked at whether the software can provide insights into overall sales, top-selling menu items, and so on.
Based on the above criteria, Square is our top choice for a small business food truck POS system because it is free to use, operates on iPhones, iPads, and Android phones, and has built-in payment processing that accepts offline payments. Plus, the interface is extremely intuitive, so businesses can get set up and start taking orders right away.
Square: Best Overall Food Truck POS System for Small Businesses


Square is a free POS system that can be set up and used immediately. It comes with a free card reader, so all businesses need to start taking orders is an iPad. Square is free, easy to setup and use, and accepts offline payments, making it the best POS for small or startup food trucks.
Square Pricing
Square has a very simple and affordable pricing structure, including:
No monthly fee: Square is the only food truck POS system on our list that has free software.
2.6% + 10 cents per transaction flat-rate payment processing: Square has built-in payment processing at a flat-rate with no minimums. Businesses only pay for what they use.
Free magstripe card reader: Square comes with a free magstripe card reader so businesses can start accepting payments right away. Additional readers are $10.
Minimal hardware requirements: To use Square, businesses just need an iPhone, Android smartphone, or ideally an iPad (which can be purchased new for under $400).
Optional hardware available through Square: Chip readers available for $49, several types of receipt printers for $300 to $400, and different iPad stands for $119 to $129. Alternatively, businesses can purchase a full POS hardware kit with an iPad mini, stand, receipt printer, and contactless card reader for $1,055.
Square for food trucks is free to use and has no monthly fee. Businesses just need an iPad, which can be purchased for under $400, or a smartphone, and can add additional hardware like chip card readers, food truck cash registers, and ticket printers as needed.
Square Features
Square includes all the major features food truck businesses need, like the ability to take orders and payment at your window, in-line, or online. Businesses can create custom menu items, set taxing and tipping options, and customize receipts. Square can also take payments offline. By using Square POS, you also have access to the large library of Square features and add-on software like loyalty programs, email marketing, and payroll.
Square Mobility & Payment Processing
Just like all of the other food truck POS systems on our list, Square is completely mobile. Business owners need an internet connection to operate the POS, but Square can still process card swipe payments with no internet connection. Businesses can also connect receipt and ticket printers via Bluetooth. Square has built-in payment processing at 2.75% per transaction.
Square Menu & Inventory Management
For order management, Square is a basic POS that is not food truck or restaurant-specific, so businesses manually enter each menu item and any modifiers as individual products. Square doesn't have advanced inventory management features or menu costing. Reports show how much of each item was sold, but there is no connectivity between what products are sold and inventory stock levels like Toast, Lavu, and TouchBistro offer.
Square Reports & Insights
Square for food trucks has a great analytics dashboard that takes detailed sales data and presents it in easy-to-digest graphs and charts. Businesses can see details in real-time, including what menu items are selling well and customer insights.
What Square Is Missing
Square is a great all-in-one solution for small or new food truck businesses. While Square is a great value option for smaller businesses because there is no software fee, Square's payment processing rates are higher than third-party providers such as Cayan. So, larger food truck businesses that have very high sales volumes might want to consider an option like Lavu with a monthly software fee but lower transaction processing rates.
Square Reviews
Overall, Square has positive reviews. Square is a really popular point-of-sale system for food truck businesses because it is free to use, and you can add additional features like payroll and marketing as you need them. Visit our Square review page to learn more.
ShopKeep: Food Truck POS for Ingredient-level Inventory Tracking

ShopKeep is a robust point-of-sale system that includes ingredient tracking so businesses can connect individual ingredients, like rolls or eggs, to a menu item to accurately track on-hand supplies based on sales data. Starting at $69 per month, ShopKeep is a great value for food trucks wanting accurate inventory reporting.
ShopKeep Pricing
ShopKeep has a mid-range price point and allows businesses to choose their own credit card processing providers. ShopKeep pricing details include:
$69 per month: ShopKeep does not publish prices, but based on our conversations with ShopKeep, pricing starts at $69 per register, per month.
Flexible payment processing: ShopKeep Payments offers built-in payment processing with competitive rates and offline payments. However, businesses can also choose their own credit card processing provider.
Apple hardware: ShopKeep uses iPads and iPad minis, which can be purchased new for under $400.
ShopKeep Features
Overall, ShopKeep is a robust POS system that provides lots of features at a comparatively lower rate, including sales data, employee management, and order management, all in an easy-to-use iPad interface.
ShopKeep Mobility & Payment Processing
ShopKeep is a cloud-based point-of-sale that runs on iPads and iPad minis. With ShopKeep, businesses can accept all major payment methods, split checks, print kitchen tickets, and take custom food orders. Offline payment capabilities depend on the payment processing provider you choose. If you opt for ShopKeep Payments, you can accept offline payments if you lose internet connection.
ShopKeep Menu & Inventory Management
ShopKeep lets businesses create different menus for different times of day, and create different order modifiers for different menu options. Where ShopKeep really shines is with inventory management. ShopKeep tracks inventory levels down to individual ingredients. This is a great option for food trucks with limited space because you can stock and order ingredients very accurately based on sales data.
ShopKeep Reports & Insights
In addition to ingredient tracking, ShopKeep offers many other detailed reports showing which items are most profitable, what menu items sell the most, and sales data by the hour. Business owners can access this information from desktops or mobile apps. Overall, ShopKeep provides valuable insights at a low monthly cost.
What ShopKeep Is Missing
ShopKeep is a great option for food trucks that want ingredient-level inventory tracking. However, if you want a system with customer-facing displays, online ordering options, or self-order kiosks, consider another system like Square, Toast, Lavu, or Revel.
ShopKeep Reviews
Overall, ShopKeep user reviews are very positive. Business owners like that it is easy to use and provides detailed sales data. Businesses also like that ShopKeep has friendly and responsive around-the-clock support. Some reviews mention confusing payment plans or unexpected costs.
Toast: Best Food Truck POS for Advanced Reporting

Toast is a customizable, cloud-based point-of-sale and management system that runs on the Android operating system. Toast has advanced features including inventory management, customer profiles, menu costing, and real-time analytics. Toast is pricier than other systems on our list, but offers a deeper level of reporting.
Toast Pricing
Toast is one of the pricier options on our list. Details include:
$79 per month per terminal: Features like online ordering, gift cards, and payroll are available for an additional monthly fee.
$899 for hardware: Most popular hardware package includes one 10-inch terminal, flip stand, and magnetic card reader. Also available are 0% interest and 36-month financing.
$499 installation and setup fee: Toast is the only POS on our list that requires an installation fee; remote and in-person installation options available.
Flat-rate payment processing: Toast has a flat-rate payment processing fee that is not published online.
Toast's monthly fee is just slightly more expensive than ShopKeep's. Compared to Square, which has no monthly fee, Toast is rather expensive. However, Toast comes with extra features like menu costing that can be valuable for larger businesses or businesses with lots of inventory. The setup fee is a unique expense, but most other providers don't offer in-person assistance, so depending on your preferences, this could be a pro or con.
Toast Features
Toast provides a food truck POS system and payment processing all in one package, like Square, as well as more detailed reporting features. It is one of the most expensive options on our list, but is a good fit for busy food trucks that want a sophisticated, all-in-one solution.
Toast Mobility & Payment Processing
Like Square, Toast has a built-in payment processing solution with a flat fee. Unlike ShopKeep, Toast comes automatically configured to accept offline payments. In the event there is no internet, Toast will take the card's information, encrypt it, and store it to send out for verification when the device is back online.
Toast Menu & Inventory Management
Unlike Square and ShopKeep, Toast is specifically designed for the food service industry, which is reflected in many of its features. Similar to ShopKeep, businesses can tie ingredients to menu items for inventory tracking. Toast also lets businesses create and customize menu items with modifiers.
Toast Reports & Insights
Toast has real-time sales and inventory analytics with a customizable dashboard. Businesses can see data, such as sales, by item, category, and time of day. Toast also tracks customers, so over time businesses can see repeat customers, their order histories, and how frequently they visit. Toast also offers options to add on loyalty programs, gift cards, and online ordering for additional fees.
What Toast Is Missing
Similar to Square, with Toast, businesses have to use their built-in payment processor, the fees for which are not published online. If you want a food truck point-of-sale that lets businesses choose their own payment processor, ShopKeep or TouchBistro may be a better fit.
Toast Reviews
Overall, Toast reviews are very positive. Businesses like that the program is intuitive and is specifically built for the restaurant industry. Negative reviews say that Toast can be expensive, especially when factoring in upfront implementation costs and add-on features like gift cards and loyalty programs.
Lavu: Best Food Truck POS for Online Ordering


Lavu is a cloud-based POS for restaurants with standard features like menu customization, easy order taking, and employee management. What sets Lavu apart are the ToGo, Delivery, and Routing integrations. These features coordinate online orders, pickup orders, and delivery within the same POS platform, making Lavu our top choice for food trucks offering online ordering.
Lavu Pricing
Lavu is a moderately priced food truck POS system. Details include:
$69 per register, per month: Lavu monthly fees are similar to ShopKeep's.
Hardware kits start at $399: This includes an iPad stand and magstripe card reader. iPads are an additional $399 each.
Optional payment processing: Lavu has its own payment processing system that businesses can use if they want an all-in-one system. However, food trucks can also integrate other payment processing solutions if they want to find a lower rate.
Lavu Features
Lavu has food service industry-standard features such as menu customization, the ability to split checks and process payments, and inventory monitoring. More advanced options, such as online ordering and digital menu boards, are available as add-ons. These add-ons make Lavu a more flexible option compared to other programs because businesses can pick and choose which features they want while still having everything run under one program.
Lavu Mobility & Payment Processing
Lavu offers Lavu Pay, which is Lavu's own payment processing solution. However, unlike Toast and Square, Lavu does not force restaurants to use this service. Lavu POS is also compatible with Square and other third-party payment processing services, so restaurant owners can shop around for the best rate. Lavu has an offline mode, so depending on what payments processor you choose, Lavu can still accept payments without an internet connection.
Lavu Menu & Inventory Management
Like Toast and ShopKeep, Lavu can connect inventory items with menu items to keep track of ingredients as they are used. With Lavu, businesses can create custom menus and modifiers for specific menu items. Lavu also has a few unique features, including Happy Hour, where businesses can set percentage or dollar-off discounts for a specific time period, and a Combo Builder so food trucks can set specific meal combos.
Lavu Reports & Insights
Lavu offers ingredient-level inventory tracking and sales data. Like ShopKeep, Lavu offers real-time reporting and insights on a desktop and through the mobile app.
What Lavu Is Missing
Lavu's reporting features are not quite as robust as Toast's. Lavu reports mainly focus on ingredients and inventory management rather than sales data.
Lavu Reviews
Lavu user reviews are mostly positive. However, some reviews state that Lavu is lacking in reporting features. Others state that the software can be glitchy at times, and customer service does not always respond as quickly as the business owners would like.
TouchBistro: Best Food Truck POS With Self-order Kiosks


TouchBistro was designed by former restaurant staff to create an intuitive and effective point-of-sale system for food trucks and restaurants. TouchBistro is an averagely priced POS with most of the same features as other restaurant industry POS systems, with the added benefit of self-serve kiosks that can reduce lines and wait time.
TouchBistro Pricing
TouchBistro has four different pricing levels based on how many iPads you need for taking orders. All plans include the same features, just with different numbers of licenses. Food trucks can also purchase hardware through TouchBistro with 0% interest rates.
TouchBistro Pricing Tiers
| | Solo | Dual | Team | Unlimited |
| --- | --- | --- | --- | --- |
| Software Monthly Fee | $69 | $129 | $249 | $399 |
| Hardware & Software Bundle Monthly Fee | From $105 | From $209 | From $359 | From $539 |
| Number of Licences | 1 | 2 | 5 | Unlimited |
TouchBistro Features
All TouchBistro plans include unlimited users, menu management, remote reporting access, and the ability to operate offline. TouchBistro offers self-ordering kiosks so lines can move faster and food truck businesses can focus on cooking orders instead of taking orders. Overall, TouchBistro is similar to other food service POS systems on our list, with the additional option of customer-facing displays.
TouchBistro Mobility & Payment Processing
TouchBistro offers full offline support, so orders and payments can be processed offline. Businesses that use TouchBistro choose their own payment processing service, so you can shop around for the lowest rate, unlike Square or Toast, which require businesses to use their processing service. TouchBistro integrates with Chase, Moneris, Worldpay, and Square for payment processing.
TouchBistro Menu & Inventory Management
TouchBistro tracks inventory levels down to the ingredient based on sales. Similar to Toast, restaurants can also create recipes and run menu costing through this software. Lavu, Toast, and TouchBistro all have automated inventory tracking at the ingredient level.
TouchBistro Reports & Insights
TouchBistro offers over 50 different reports with customizable templates. Similar to Square and Toast, TouchBistro lets restaurants create customer profiles and store information for future reference for free with the basic software.
What TouchBistro Is Missing
TouchBistro can be more difficult to set up than plug-and-play, cloud-based solutions like Square. If you are getting TouchBistro to have multiple kiosks, you will need to set up a mini-server for all of them to communicate. This may not be realistic if your truck is tiny, and wouldn't be practical for a smaller business. However, if you have a booming food truck business that needs to cut down on lines and wait times, getting self-serve kiosks through TouchBistro might be worth the effort.
TouchBistro Reviews
TouchBistro is a very popular point-of-sale system that is easy to use. Overall, TouchBistro reviews are very positive, and businesses like that customer service is very helpful and responsive. However, some business owners state that TouchBistro can be expensive.
Revel Systems: Best POS for Multistate Food Trucks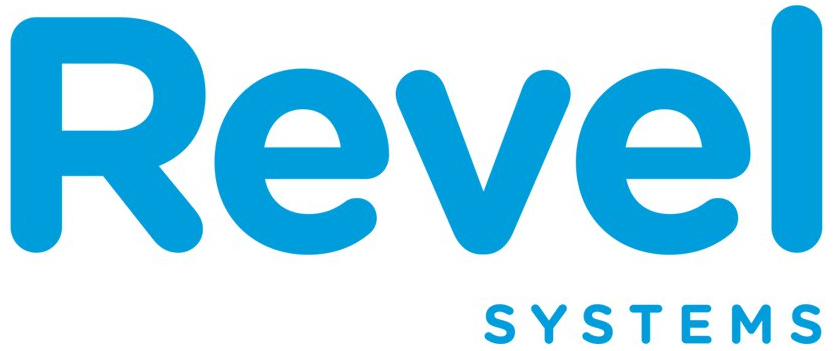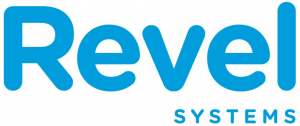 Revel Systems is a higher-end, cloud-based food service POS system. Revel Systems has a variety of hardware configurations, an Always On mode for conducting business offline, social media integrations to update customers on your location, and advanced tax features to easily comply with sales tax guidelines for different states.
Revel Systems Pricing
Revel Systems is the priciest food truck POS on our list, starting at $99 per month. Additional Revel Systems pricing includes:
$99 per month per register: Revel Systems starts at $99 per month for one register with inventory, employee, and customer management, plus reporting and analytics.
Built-in payment processing: Revel Systems has built-in payment processing with affordable flat fees and an in-house dedicated support team.
Installation fee starting at $649: Like Toast, Revel has a mandatory installation and onboarding fee that includes console training, menu consultation, hardware installation, and payments setup.
Optional hardware fees: Food trucks can purchase hardware, such as iPads, stands, self-service kiosks, and cash drawers through Revel or a third party. Revel offers payment plans and leasing options. One of the advantages of using Revel is that it can integrate with almost any brand of hardware.
Three-year contract: Many of the other systems on our list have month-to-month agreements that can be cancelled anytime. However, Revel Systems requires a three-year contract and is billed annually.
Revel Systems Features
Revel Systems is a full-featured food truck POS with tools for taking orders, processing payments, tracking inventory down to the ingredient, managing customer data, and designing menus. Though Revel is pricier than the other systems on our list, it also has some extra features like credit card pre-authorization (if your food truck sells drinks or keeps customer tabs open), social media integrations to update your truck's location, and features to adjust tax settings based on location.
Revel Systems Mobility & Payment Processing
Like most of the food truck POS systems included in our guide, Revel Systems has an Always On setting that allows businesses to operate and process payments even without an internet connection. Revel Systems and Toast are also the only systems on our list that have credit card pre-authorization for customer orders.
Revel Systems Menu & Inventory Management
Revel Systems has detailed menu management, and every account comes with a menu consultation upon setup. The POS also has ingredient-level tracking like Toast and ShopKeep. When you enter a menu item, you can also add the recipe with specific ingredient amounts for accurate stock tracking. Food trucks can also set up custom low stock alerts for each item. Revel has an inventory app that can be used to view inventory levels, take manual inventory counts, receive purchase orders, and scan barcodes.
Revel Systems Reports & Insights
Revel Systems has detailed reporting that shows daily totals, popular menu items, and inventory analytics that show which menu items are most profitable, where there is food waste, and costs versus profits for recipes and menu items. One of the biggest advantages of using Revel is that food trucks can set up multiple tax types and settings to ensure accurate sales tax collection and reporting for different towns, states, and cities.
What Revel Systems Is Missing
Revel Systems has a mandatory installation and setup fee, similar to Toast, which means your initial costs will be higher than if you used a system like Square. Revel also requires businesses to use its payment processing service, so you can't shop around for lower rates.
Revel Systems Reviews
Revel Systems user reviews are generally positive. Users like the detailed reporting tools and 24/7 customer service. The most common complaint is unexpected downtime from software glitches, bugs, and database errors.
Bottom Line
Food trucks need a point-of-sale system that is mobile and can help streamline operations to efficiently take and process orders in a minimum amount of time and space. Food truck businesses also need a reliable solution that can still take payments even without an internet connection, so that food trucks on the move never have to worry about missing revenue opportunities.
Square POS is the best POS system for food trucks because it is free to use, super easy to set up, and simple to use. Businesses can start taking orders right away with minimal upfront costs and can always add additional features like payroll, marketing, and loyalty programs. Visit Square for a demo and to sign up for a free account.