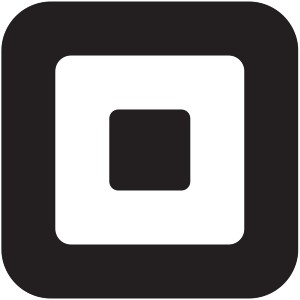 What We Recommend Square for Restaurants For
While Square has been processing payments for over a decade, its restaurant POS, Square for Restaurants, only debuted in 2018. In that short time, however, this incredibly affordable cloud-POS has become a popular choice for small, independent restaurants. It regularly appears on our list of the best restaurant POS systems.
In particular, we recommend Square for Restaurants for:
Food trucks: Square for Restaurants' basic POS is free and iPad-based, making it an excellent fit for micro-operations. It is our top recommendation for a food truck POS.
Quick Service Restaurants (QSRs): The recent addition of a built-in kitchen display system (KDS) allows this affordable system to work well for quick service restaurants.
Restaurants on a budget: Square for Restaurants tends to make its way onto most rankings of restaurant POS systems—whether for cafes, pizzerias, and bakeries—simply because it is the most affordable option on the market. There are few free POS systems on the market, especially for restaurants.
When Square for Restaurants Would Not Be a Good Fit
High-volume restaurants: Square for Restaurants comes with built-in payment processing. Square's rates fall in the middle of the market, but high-volume restaurants can likely find better rates elsewhere. Lightspeed offers more flexible payment options.
Bars that need pre-authorized tabs: Square for Restaurants does not currently support credit card pre-authorization. Busy bars that run tabs will definitely feel this pinch in their operation, so view our top choices for bar POS systems.
Restaurants that want vendor management: Square for Restaurants' inventory module is not ingredient-level and does not support automated vendor orders like some competitors. Toast is our recommended restaurant POS for general inventory management, and Upserve offers great vendor management.
Looking for something different? Square makes some of the best POS products for small businesses, including additional options for retail, appointment-based businesses, and a general all-purpose POS app.
Square for Restaurants POS Overview
PROS

CONS

Baseline POS comes free, with built-in payment processing
Does not support credit card pre-authorization for bar tabs
30-day free trial
Free POS has limited reporting functions
No long-term contracts
Ingredient-level inventory only available via integration
Square for Restaurants Pricing
Square for Restaurants offers three pricing tiers; Free, Plus, and Premium. Free is available with no monthly software subscription fee, and Plus pricing starts at $60 per month for a single terminal and $40 for each additional terminal. Meanwhile, Premium subscriptions are custom-quoted.
Restaurants can also elect to add extra features like payroll processing, marketing, and loyalty programs for additional fees. If you want to check out the software, Square for Restaurants offers a 30-day free trial. For $600, you can request a Square expert to come to your restaurant to help you set up the software and train your employees. Most restaurants set up Square for Restaurants themselves because it is a plug-and-play system.
The multiple membership tiers Square for Restaurants offers make the system a good fit for various food and beverage businesses. Since they are hosted on the same platform, and because Square operates by month-to-month subscriptions, it is easy to upgrade to higher service tiers as your business grows.
Square Tier

Best for

Free

Coffee Shops
Delis
Food Trucks
Counter Service Restaurants
Ghost Kitchens / Cloud Kitchens

Plus

Full-Service Restaurants
High Volume Cafes
Restaurants that need additional reporting

Premium

Multi-location Restaurants
Restaurants that generate more than $250,000 in annual revenue
Square for Restaurants Payments
Built-in: Square for Restaurants POS comes prepackaged with Square payments.
Transparent pricing: Square lists processing rates clearly on its website.
EMV and PCI Compliant: Payments are encrypted and secure to protect your customer data and reduce chargebacks.
Online payments: Accept online payments for orders placed through your Square Online store.
Offline payments: Offline mode spools credit card payments when you lose internet access.
Mobile wallet support: Accept payments from Apple Pay, Square Pay, and Google Wallet.
Custom pricing available: High-volume restaurants can obtain a custom quoted processing rate.
Square for Restaurants comes with Square Payments as the in-built payment processor. Square charges a 2.6% + $0.10 fee for in-person swiped, dipped, or tapped transactions. Manually keyed payments are 3.5% + $0.15 each, and online payments are 2.9% + $0.30. In a sea of custom-quoting payment processors, it is refreshing to see published fees. Square is so transparent, in fact, that it included a fee calculator on its website so that you can estimate your costs.
Some restaurants prefer to shop around for the best processing rates. If you are a high-volume restaurant, you will likely find lower processing rates elsewhere. But if your restaurant brings in more than $250,000 in annual sales, you can request a custom quote for processing fees.
Square for Restaurants accepts credit and debit card payments in offline mode. If you lose internet connectivity, you can swipe cards, and the system will retain the payment information for 72 hours. When you regain internet access, these spooled payments will automatically run.
Square for Restaurants Hardware
iPad-based: You can bring your own hardware or purchase through Square.
Multi-functional: iPads are the foundation for both the POS and KDS.
Tableside options: iPad minis can take tableside orders and payments, and Square Terminals can process tableside payments.
Peripheral options: iPad stands, cash drawers, receipt printers, kitchen printers, bar code scanners, and hand-held payment devices are all available through Square.
Square for Restaurants has different options for complete hardware packages, which include an iPad stand, cash drawer, credit card chip reader, a receipt printer, and a kitchen printer. These kits cost around $1,400 with an iPad or around $1,000 without an iPad. You can also purchase items individually or bring your own compatible hardware.
Like the underlying POS, the recently added KDS also operates on iPads. You can operate the full POS app on iPad minis or accept tableside payments only with Square's handheld Square Terminal. Square publishes full installation and networking instructions on its customer support site to walk you through your hardware set up. Interested customers can request an in-person visit from a Square technician to assist with set up; pricing for this service starts at $600.
Square for Restaurants POS Features
Square for Restaurants also comes with a free Square Online store to accept online orders and an integrated KDS app that syncs all your POS, online, and third-party delivery app orders. Premium subscribers get everything in the Plus subscription and custom pricing for additional tools like Square Payroll, Square Marketing, and Square Loyalty.
Square for Restaurants has all of the functions that a restaurant POS needs, though the free restaurant POS varies quite a bit from the other two. The Free membership does not allow you to course orders, add seat numbers to items, and reopen closed checks. It won't print individual shift reports, either. This might sound limiting for full-service restaurants, but if you own a coffee shop or counter service deli, then Square for Restaurants' free version is a perfect fit.
You should note what functions are not included, though, since it will have an impact on your restaurant operation:
| Function | Free | Plus | Premium |
| --- | --- | --- | --- |
| Reopen closed checks | Not included | ✔ | ✔ |
| Seat management | Not included | ✔ | ✔ |
| Course management | Not included | ✔ | ✔ |
| Auto 86ing and item counts | Not included | ✔ | ✔ |
| Shift reports | Not included | ✔ | ✔ |
| Close of day reports | Not included | ✔ | ✔ |
| Live sales Reporting | Not included | ✔ | ✔ |
| Revenue Center Sales reports | Not included | ✔ | ✔ |
| Menu reports | Not included | ✔ | ✔ |
In addition to the online ordering, marketing, loyalty, and reporting features that we'll explore below, Square for Restaurants also offers:
Customer Management: The system's built-in customer directory automatically creates a profile when you process a credit or debit card transaction. Restaurants can use the directory to build complete profiles with names, contact information, and saved payment methods.
Workforce management: Square's Team Management module allows you to schedule employees and track their hours for payroll reporting. A Team Plus membership (included in Plus and Premium Square for Restaurants customers) expands these functions to support multiple user roles, permissions, and wage amounts for a single employee, as well as sales tracking and activity logs.
Integrated Payroll: Square Payroll allows you to pay your staff by physical checks or direct deposits easily. You can choose to run payroll weekly, monthly, or every two weeks. This module automates your payroll tax filings and can also track deductions for benefits like 401(k) and health insurance. Square offers a free payroll option or a more robust paid option; you'll need to contact a Square representative for a custom quote.
Inventory: Inventory is not Square for Restaurant's primary concern. The system supports declining item counts and auto-86'ing and tracks whole, packaged items like wine bottles and beer bottles. More detailed, ingredient-level inventory and physical counting tools are available via third-party integrations.
Integrations: Square for Restaurants integrates with popular apps like Homebase and 7shifts (scheduling), BentoBox (restaurant website design), Yellow Dog and MarketMan (inventory), and QuickBooks and Xero (accounting). Square also encourages software developers to add tools to its Square Marketplace, so available integrations increase regularly.
Square for Restaurants Table and Menu Management
Multiple menu support: Create time-locked menus for breakfast, brunch, lunch, dinner, and happy hour.
Timed menu promotions: Set discounts to apply for limited times like happy hours or special events.
Color-coded table status: See which tables are lagging or likely to leave soon with intuitive green, yellow, and red alerts.
QR Code ordering: Let customers order from their smartphones without waiting for a server.
With Square for Restaurants, you can create menus for different days of the week, time of day, and special events. Restaurants can also set up special discounts such as happy hours to automatically apply during certain hours. If you have many items to add or update, you can bulk import information from a spreadsheet file. To keep your staff on the same page, Plus and Premium subscriptions enable individual item counts and auto-86ing.
The system provides QR code ordering functions without any additional monthly fees. Customers can scan a QR code on their smartphones to place orders or pay for their meals without waiting for a server. The QR code ordering and payment tools accept mobile wallet payments like Apple Pay, in addition to credit and debit cards. Payments processed through the QR code ordering feature are charged at the higher online transaction rates, not card-present rates.
The POS allows you to create as many custom floor layouts as you need with a simple drag-and-drop interface. You can name tables by their location—like "patio 1"—or use simple table numbers. Plus and Premium users also get table timers with their software subscription. This simple color-coding shows you how long customers have been seated with simple green, yellow, and red alerts.
Square for Restaurants Check management
Intuitive check opening: Start checks with two clicks, by opening a tab or a table.
Transfer Checks: Move checks from one area of the restaurant to another, or re-assign to a different server or bartender.
Split Checks: Split checks by item or accept multiple payments on a single check.
Paychecks: Accept payments tableside, via QR code scan, or at the POS terminal.
Add notes: Add internal check names or notes that only print on kitchen tickets.
Starting a check-in Square for Restaurants only takes a couple of clicks. While you cannot start bar tabs with a credit card pre-authorization, there is a work-around. You can create a customer profile in your Square POS, save the credit card information to that profile, and attach it to the tab.
Once a check is open, you can transfer it to a new table or assign it to a new server. Add dining categories to checks, like dine-in, pickup, or delivery, to keep your staff on the same page. You can also add internal names and notes to checks that only print in your kitchen so that you can alert your team of allergies or special occasions without presenting a check to a customer that reads "PEANUT ALLERGY- BIRTHDAY" across the top.
Like many restaurant POS, Square for Restaurants supports Auto-gratuity functions. Free users can apply a gratuity to all checks; Plus and Premium users can set automatic gratuity based on party size. When it is time to pay, you can split checks by item and accept multiple payments on a single check. Square for Restaurants currently does not have an option to split checks by seat or split individual items across multiple checks.
Square for Restaurants Reporting
Multiple reporting tiers: Free subscriptions offer basic reporting; Plus and Premium subscriptions support advanced reporting.
Live sales reporting: Plus and Premium users can see active sales performance in real time.
Time tracking: Log employee hours for easy payroll reporting.
Close of day: This report won't run until all checks are closed and all employees clocked out, ensuring your credit card batches and timekeeping records stay accurate.
All three Square for Restaurant's subscription tiers include basic reporting that covers in-app Sales Reporting and Item Sales. All tiers track employee hours to help you create accurate payroll reports. If you want more detailed reports for sales by hour, sales by employee, discount codes, and labor costs, you'll need to upgrade to a Plus or Premium membership.
Reporting is the area where the Free tier differs most from the higher-level subscriptions. Free users cannot print individual shift sales reports by employee. So if you have four servers, each ringing orders in and accepting payments, you won't be able to separate their activity from one another. This won't limit a counter service operation or a ghost kitchen with few cash transactions, but full-service spots will feel the pinch.
Square for Restaurants Online Ordering and Delivery Management
Integrated website: Use Square Online to create a payment-enabled online ordering site for free.
Third-party optimized: Route orders from multiple third-party platforms directly to your POS.
Integrated KDS: Accepted online orders route directly to your KDS screens, tagged with the delivery provider.
Drivers on-demand: Send in-house delivery orders to third-party drivers for a flat fee.
In-house option: Manage your own drivers for $0.50 per order.
Stackable solution: Combine in-house strategies with third-party platforms to maximize delivery operations.
Square for Restaurants offers four options for digital ordering and delivery management:
Third-party platform integration
Direct online ordering via your website
Delivery via on-demand third-party drivers
Delivery via an in-house driver team
Except for the last two, these options can all be combined to create a customized online ordering and delivery solution that best fits your restaurant.
Square for Restaurants supports free direct integrations with third-party ordering and delivery platform Postmates. Other third-party platforms (UberEats, Grubhub, and DoorDash) connect to the POS via aggregating apps Chowly, Deliverect, Ritual, and others. While Square does not charge a fee for these integrations, the apps typically have their own subscription and commission fees. Orders placed via these integrated platforms will go directly to your POS and KDS or kitchen printers; you won't need a tablet or smartphone to manage individual platform orders.
Square for Restaurants delivery management is not entirely centralized yet. You can accept orders from third-party platforms directly in your POS and KDS, but 86'd items don't automatically disappear from your online menus. You must update online menus individually on each platform if you run out of an item. You can, however, manage deliveries for multiple locations from a single Square dashboard.
You can also create a free online ordering website via Square Online, which allows you to create time-limited menus and accept online payments. These orders can be accepted for pickup only, or you can use the site to organize an in-house delivery strategy. You can also create automated text or email messages to let customers know that their order has been accepted and then alert them of expected delivery or pickup times.
You have two main options for in-house delivery: using on-demand drivers or dispatching your own staff. You must choose one or the other, however. Once you opt for on-demand drivers, Square will automatically generate a driver request from a local courier as soon as you accept the order. Square charged a flat rate of $1.50 per delivery for on-demand couriers, though the courier service may have additional delivery fees (usually $4–$7 per delivery). You have the option to cover the fee, pass the cost on to your customers, or absorb the fee for delivery for orders over a certain amount.
For each order routed to your in-house team of drivers, Square charges a flat $0.50 per order fee. You can pass this fee onto your customers or charge an additional custom, distance-based delivery fee. You can also set a delivery zone in the POS so that your team doesn't have to travel too far away.
This setup is a little complex, but it allows for a lot of flexibility. Since Square does not require any long-term commitments, you can shift your delivery strategy at any time. Keep in mind, though, that the fees listed are Square's fees. Third-party platforms have their own fee schedules and contract lengths, so while Square for Restaurants doesn't charge a fee to integrate with DoorDash, you will need to register a DoorDash account and pay its fees.
Square for Restaurants Marketing and Loyalty
Campaign management: Create custom email campaigns and track their effectiveness.
Automated messaging: Create messages to automatically send birthday or special event emails.
Templated Designs: Update various pre-built templates with your restaurant logo and messaging to generate social media promotions.
Text message marketing: Send confirmation messages and marketing emails to customer phones. Automate messages or customize campaigns.
Customizable rewards: Choose when to reward customers (by purchase, amount spent, or visit) and how (earning a free item or dollar discount).
Easy enrollment: Customers are prompted to enroll at check out and tracked by phone number.
Square Marketing is an email marketing tool that lets you compose custom messages directly from your Square dashboard and send them to your customers. You can set up automated messages, such as birthday emails, or send coupon and discount codes within the emails. The Square Marketing add-on starts at $15 per month.
Text message marketing features are available for an additional price. The texting tools are built directly into the POS, so you don't need to download another app or integration. Unlike other marketing features, with Square's text message marketing, you only pay per text sent, and there are no automatically recurring fees. Pricing starts at $10 per month for up to 250 texts and goes up to $25 for 1,000 messages. If you don't send any messages in a month, you don't pay any fees.
Square Loyalty is a digital rewards program. Customers enroll at check out and are tracked by their cellphone numbers, so there are no rewards numbers to remember, cards to hand out, or apps to download. Restaurants can reward customers based on visits, spend, or purchasing specific items. Loyalty data automatically syncs with your other sales reports. Like the text messaging tools, Square Loyalty's total price is based on use. Pricing starts at $45 per month for up to 500 loyalty visits. Above 501 visits puts you in the $75 bracket, and the 1,501st loyalty visit in a month bumps you up to $105. Like most Square tools, you can test drive the Loyalty program free for 30 days.
Square for Restaurants Ease of Use
App Store access: Download POS software directly from App Store.
Intuitive navigation: If you can navigate a smartphone, you can navigate Square for Restaurants' order screens and back office.
High-contrast display: Dynamic menu, table, and KDS screens use contrasting colors so that you can read them at-a-glance.
Bulk import: Speed your menu set up and updates by importing new information via spreadsheet files.
Customer service: Available via chat, phone, or email: 24/7 for Plus and Premium users (6 a.m. to 6 p.m. Pacific time, Monday through Friday).
Training database: A comprehensive online database of tutorials walks you through various managerial functions and tool setups.
Robust user forums: Answer any question you have and connect with like-minded restaurant owners.
Square for Restaurants is one of the most straightforward POSes to set up and run. You create a Square account, download Square for Restaurants from App Store onto an iPad, and then are good to go. You can pick up a Square card reader at a local office supply store in most major cities. You can easily add third-party integrations or additional Square modules with a few clicks in your Square dashboard. Adding an online store, payroll processing, team management, and marketing modules turn your POS into a full-scale small business management platform.
The minimal Square interface is familiar to staff and customers alike. The POS and KDS modules' vivid color choices make it easy to see what tables or orders are lagging. Setting up multiple floorplans, menus, and discounts only takes a few clicks.
Square offers 24/7 customer service by phone and email to Plus and Premium users, but you might get faster answers from searching Square's online help database and user forums. The sources are incredibly detailed, and in most cases, provide enough information that you don't need personal support. If one-on-one interactions are important to you, Square does have live customer service representatives, but some users note that they are hard to reach.
Square for Restaurants Restaurant Software Alternatives
Square for Restaurants is an excellent cloud POS for small food and beverage operations and restaurants with streamlined menus. But if you don't have a strong internet signal or need high-volume functions like customized reporting and driver management, you will find Square for Restaurants a little limiting.
| If you want: | Check out: |
| --- | --- |
| Inventory with vendor management | |
| More payment processing options | |
| In house driver management tools | |
| Robust offline functionality and detailed reports | |
What Users Think of Square for Restaurants POS
Square for Restaurants earns high marks from users and experts alike for its price. It is impossible to top "free" and tough to find a POS that supports micro food and beverage operations—and Square for Restaurants really fits that bill. Square for Restaurants is still relatively young for a restaurant POS, so there aren't a ton of online reviews, though the majority of the chatter you can find is positive. Most reviews are for the more general Square POS that supports retail and small businesses.
Capterra: Square for Restaurants earns a rating of 4.2 out of 5 based on 22 user reviews.
App Store: Square for Restaurants averages 4.4 out of 5 stars based on 798 reviews.
Square for Restaurants users love how easy this POS is to use and how quickly you can add new features. The online store integration has been a lifesaver for many small restaurants that pivoted to contactless operations during COVID-19. Most negative reviews mention that lack of functionality in the Free POS. It is essential to note that the Free POS is truly best suited to small operations like slice shops and cloud kitchens.
| Users Like: | Users Don't Like: |
| --- | --- |
| 30-day free trial and free baseline POS | Limited functionality of the free POS |
| Easy to customize with integrations and add-on modules | No credit card pre-authorizations to start tabs |
| Wealth of online software tutorials | No options for payment processing; you're locked into Square's rates |
| No long-term contracts | Live customer service representatives can be hard to reach |
Bottom Line
Square for Restaurants is an easy-to-use POS with solid front-end features like multiple menus, item modifiers, table management, and a customer directory. If you have a counter-service, quick-service, or delivery-only restaurant, Square for Restaurants Free is an excellent fit for your business. And, at $60 per month, Square for Restaurants Plus provides a ton of features at a competitive price for full-service restaurants with dining rooms.
Square for Restaurants' POS subscriptions run on a month-to-month basis, so you can change your plan at any time. For a fee, you can have a Square expert come to your business, set up Square for Restaurants with all the customizations you need, and train your staff. You can visit the Square for Restaurant's website to learn more or sign up for a free 30-day trial to test drive the software yourself.