Google Ads are generally an important part of any digital marketing strategy. However, managing them can be overwhelming—it takes expertise, creativity, research, and constant monitoring. That's why many small businesses opt for a Google Ads agency to manage their campaigns instead.
We've compiled a list of the best Google advertising agencies for small businesses to help you find the right provider for your needs.
Best Google Ads Agencies at a Glance
Straight North: Overall Top Choice for Google Ads Agency

Custom, from $500/month

Google and social PPC ad management
Ad copy and creatives
Short video

or

Fiverr Pro: Cheapest a la Carte Option for Google Ads Management

From $25/project

PPC management
Amazon marketing
Paid social

or

SEO Discovery: Best Customer Experience

Custom pricing

PPC management
Paid social
Influencer marketing

or

Lyfe Marketing: Best Ads Manager With Social Media Add-ons

From $650/month

Google PPC management
Paid and organic social
Email and video marketing

or

WordStream: Top DIY Google Ads Management Solution

Custom pricing

DIY ads management software
Google and social media PPC ads

or

WebFX: Most Comprehensive Client Dashboard

From $600/month

Google advertising
Reputation management
Social media marketing

or

SmartSites: Best for Data-driven Decision-making

Custom, from $500/month

Google Ads
Remarketing
Website design

or

JumpFly: Most Transparent Pricing

From $900/month

Google Ads
Amazon advertising
Call tracking

or

Disruptive Advertising: Best Google Ads Management Agency for Lead Generation

Custom pricing

Google Ads and social ads management
Google Shopping management
Lead nurturing

or

Thrive: Top Google Ads Manager for Ecommerce

Custom pricing

PPC management
Listing management
Email and text marketing

or

Cleverly: Best Google Ads Company for Professional Services

Plans from $997/month

Google Ads management
LinkedIn ads management
SEO and content writing

or
Keep in mind that the pricing listed above is the estimated or published starting cost for Google Ads management services, and does not include ad spend.
Straight North: Best Google Ads Agency

Pros
Free PPC and SEO audit
Ad management from $500/month (plus ad spend)
Also offers search, shopping, display, and social media ads management
Local, regional, and national strategies
No long-term commitment
Cons
Lacks a performance dashboard, unlike WebFX
No organic social marketing, unlike LYFE Marketing
Google Ads management
Display ads on Google and Bing
SEO services
Website design
Ad copy and creatives, including short videos
Graphic design and branding
---
Average rating of 3.9 out of 5 on G2.com
Customers highlighted responsive customer service and successfully connecting with the client's core message.
Some clients felt Straight North didn't go far enough to learn enough about the client and client's core business.
Scored 4.7 out of 5 on Clutch.co
Customers noted the company consistently meets goals and reduced cost per lead, as well as highlighted excellent communication between provider and client.
Some clients said the company could be more open to suggestions for improvement of campaigns.
---
Straight North is a full-service digital marketing agency that provides near-comprehensive services, including Google Ads management for small and medium-sized businesses. Besides that, its ad management includes search advertising on Google and Bing, as well as ecommerce ads, display ads, and social media advertising.
For small businesses looking for additional services, Straight North most likely has you covered. It provides web design, search engine optimization (SEO), graphics design, and branding services in addition to its ads management offering. Its reputation management is one of the most effective offered. Services are tailored to your business and audience, making it our top-recommended local marketing agency for small businesses overall.
That's not to say Straight North is for every small business. Bundling services can get expensive. If you're budget-conscious and worried about the cost, consider using freelancer services from Fiverr Pro. Or, save a little money with bundled services from WebFX.
Services from Straight North begin at an affordable $300, depending on what you're looking for. Google Ads services begin at $500 monthly—which is pretty typical for most digital marketing agencies. To find out more about how Straight North can help your small business with digital advertising, visit their website.
Fiverr Pro: Cheapest a la Carte Options for Google Ads Management

Pros
Google Ads services affordably priced from $25
Freelancers provide virtually any Google Ads-related service you might need, including PPC setup, management, ad copy, and creatives
Cons
Freelancers can be hit or miss, and it can take time to find a good one
Google Ads management
SEO and content writing
Web design
Social media marketing (and one of the cheapest Facebook advertising agency options)
Reputation management
Business profile optimization
---
Fiverr Pro is a marketplace where vetted freelancers offer services to fulfill all your local advertising ideas, ranging from web design to reputation management. Currently, more than 90 freelancers are offering Google Ads management, with pricing starting at $25 per project. Each freelancer will work with you to develop a price for your project based on your needs.
In addition to Google Ads management, you can find freelancers providing virtually any digital marketing service you can imagine. Providers on Fiverr Pro are vetted, and while quality may vary, Fiverr Pro guarantees that the freelancers on the platform are among the best freelancers available.
Fiverr Pro may not be the best solution for your small business needs. If you're short on time, finding a freelancer can take hours you don't have. Also, freelancers can be hit-and-miss when it comes to the quality of the work they provide. If you're concerned about the quality of work or the time it can take, consider outsourcing your digital marketing to SEO Discovery or WebFX.
If you're willing to invest a little time into finding a service provider, a freelancer from Fiverr Pro might be the right choice for your Google Ads campaign. Each freelancer has reviews you can check—and usually, freelancers are eager to communicate with you via Fiverr Pro's built-in messaging system. Pricing for Google Ads ranges from $25 to $750 or more, depending on the freelancer you choose.
SEO Discovery: Best Customer Experience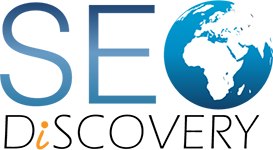 Pros
Manages full suite of Google Ads, including Local Services Ads
Plans start around $199 for most services
Performs A/B testing to determine most effective ads
Conducts a pre-campaign audit to see what's been working and what hasn't
Cons
No performance dashboard for tracking results
Website isn't clear on plans and pricing
Google Ads management
Local Services Ads management
Landing page creation and optimization
Reputation management
Local citations
SEO including local search optimization
---
Average rating of 4.9 out of 5 on G2.com
Clients lauded the company for delivering results quickly, a supportive relationship between client and provider, and excellent communication.
G2 user reviews were overwhelmingly positive, with no negative reviews or comments.
---
SEO Discovery offers a host of services, including Google Ads management, and it includes many niche features other services lack. However, what sets it apart more than its niche features is the customer experience. Customer reviews repeatedly cite SEO Discovery's communications, rapid response, and client relationship as positives. In fact, G2 reviewers report no negative comments about SEO Discovery and award it a very high 4.9 rating.
For businesses that are already advertising on Google, SEO Discovery performs a per-per-click (PPC) audit to determine what's been working and what hasn't. It also does its own keyword research and analysis to find the optimal places for you to market your small business. In addition to Google Ads, the company also provides Amazon PPC ads, social media advertising, and a full slate of SEO and digital marketing services.
While SEO Discovery scores highly on both affordability (plans start at just $199 per month) and customer service, it may not be the best fit for your business. Without a performance dashboard to track progress, you're only going to know how your ads are performing by paying attention to increased business or digging into the monthly reports you'll receive. If you need a performance dashboard, consider Straight North or WebFX instead.
SEO Discovery is renowned for providing a great customer experience. If you're new to digital marketing, you'll find the company supportive and easy to work with. The team will create a custom Google Ads campaign for your business and continually optimize the campaign for maximum results. With plans starting at just $199 per month, it's affordable for most small businesses. Request a free quote to get started.
LYFE Marketing: Best Way to Bundle Google & Social Media Ads

Pros
Dedicated account manager
Transparent pricing from $650 a month (not including ad spend)
Location-focused ad targeting
Cons
Lacks some add-on services like web development and SEO management
Bundling services can get expensive quickly
Google Ads management
Social media marketing
Instagram and Facebook ad management (plus add-ons for Twitter and LinkedIn)
Email marketing
Ad copy and short video ads creative
---
Average rating of 4.3 out of 5 on Google Reviews, according to TrustAnalytica
Google reviewers noted excellent customer service, prompt response, and quick results.
Negative reviews suggested campaigns did not deliver expected results.
Scored 4.4 out of 5 on Clutch.co
Users report significant impacts from LYFE Marketing campaigns, a responsive and supportive team, and rapid results.
Some users said the company failed to deliver results and fell short of expectations.
---
LYFE Marketing is primarily a social media marketing agency. However, it offers a Google Ads management service that, when combined with its social media offerings, creates a powerful paid strategy to help grow your business.
It provides a wide range of digital marketing services, including Google Ads management. It even offers brand presence building social media management services on all popular social platforms, email marketing, and short video creation and advertising for platforms like TikTok.
The company is far from a comprehensive digital marketing agency, which could be a downside for small businesses looking for a single-provider solution. LYFE Marketing offers neither website design nor content marketing. It also lacks an SEO service. For a more comprehensive digital marketing experience, consider Straight North or SEO Discovery.
LYFE Marketing is a great solution for pairing your Google Ads management with social media advertising on Facebook, Instagram, and more. It provides transparent pricing, so you'll know what you're spending before you sign up. Initial contracts are for three months of service, meaning you aren't locked into a long-term agreement if you want to make a change. You can request a free proposal on their website.
WordStream: Top DIY Google Ads Management Company

Pros
Manage all ads in one place
Performance dashboard tracks progress
Offers SEO and listings management
Social media marketing add-on available
Cons
Does not publish any pricing information
Website is very thin on details it provides about the software and difficult to navigate
Google Ads management
Display advertising
Video ads
Social media ads
Listings management
SEO
Social media marketing
---
Average rating of 4.5 out of 5 on G2.com
WordStream users highlight great customer service and 1-on-1 consultation. Additionally, the search research tool provides good insights.
Some users commented that the dashboard lacked needed functionality. Also, some others found the service expensive.
Scored 7.1 out of 10 on TrustRadius
Users find WordStream to be extremely user-friendly. Also, customers report significant savings for their Ads campaigns.
Connecting with a Google account can be challenging. Additionally, the platform does not support Google's latest ad extensions.
---
WordStream is the digital advertising platform offered by online marketing powerhouse LocaliQ, which is part of Gannett Digital Marketing. The WordStream software allows users to create and monitor Google Ads campaigns, in addition to social media marketing and advertising, display advertising, and SEO efforts.
For users who want more assistance, WordStream offers a fully managed service to help businesses grow. Its range of services includes social media management and listings management, which combines well with its SEO offering to maximize your online presence. It also offers a number of free tools for owners who cannot afford to pay for services, as well as some great tutorials for DIYers looking to build effective campaigns.
WordStream does not publish information about its pricing, and with the scant information provided on its website, it can be difficult to assess exactly what the company does. It also lacks some services and options that other providers include, such as web development and reputation management. If you're looking to bundle additional services, WebFX is the better option.
For DIY advertisers, WordStream provides an effective platform to plan and execute a Google Ads campaign. Its convenient dashboard is simple to use, and you can keep tabs on how well each ad is performing. For users wanting more hands-on assistance, the company also offers expert-led services to help you succeed. For pricing information, request a free consultation on their website.
WebFX: Most Comprehensive Client Dashboard

Pros
Best client dashboard for tracking progress
A la carte services starting at $300 per month
Offers comprehensive digital marketing services
Cons
Dashboard can be overwhelming to new users
Combining services can price out many small businesses
PPC management
Social media advertising
Geofencing services
National, regional, and local SEO services
Ecommerce optimization
Website design
Content writing
---
Average rating of 4.8 out of 5 on G2.com
Clients singled out excellent communication from the WebFX team, including a focus on each client's particular needs. Clients also appreciated WebFX's transparent pricing.
Some clients reported inconsistent quality from marketing specialists. Others indicated pricing was a little high for what you get.
Scored 4.9 out of 5 on Clutch.co
Clutch reviewers report increased conversion rates and year-over-year business growth using WebFX. Users also found WebFX's team to be courteous, well-skilled, and efficient.
Some users found the client platform overwhelming and complicated. Several reviewers commented on higher-than-expected pricing.
---
WebFX is one of the most popular and comprehensive online marketing firms in business. Consequently, it offers a client dashboard that is comprehensive in its reporting, providing users with information about virtually every aspect of their digital marketing efforts. Whether you're tracking PPC performance or social media engagement, you'll find it in the client dashboard.
In addition to PPC ad management, WebFX also provides web development services, social media design and management, and reputation management services. In fact, its offerings are so comprehensive that it's a great startup marketing agency if you want an all-in-one solution. The platform also includes MarketingCloudFX, its easy-to-use customer relationship manager (CRM) that incorporates seamlessly into the WebFX ecosystem.
The provider publishes its prices, and you can bundle services for additional savings. That's not to say the services it provides can't get expensive. One of the frequent complaints from WebFX customers is that it was more expensive than they expected. For a more affordable option, consider SEO Discovery.
If you thrive on a steady diet of information, the WebFX client dashboard delivers. You'll know exactly where you stand when it comes to your online advertising and marketing efforts. The WebFX staff is courteous and prompt to respond, and WebFX provides one of the top-rated services available. Start building your WebFX bundle with a custom quote.
SmartSites: Best Google PPC Agency for Data-driven Decision-making

Pros
Full-service design and advertising company
PPC ads manager on all platforms
Dedicated project manager
Email and SMS marketing
Client dashboard to track progress
Cons
More expensive than comparable services from other providers
According to reviews, service can be expensive
Google Ads
Facebook Ads
Ecommerce ads
Remarketing
Landing pages
Website design
Local and national SEO
Email and SMS marketing
Social media management
---
Average rating of 4.9 out of 5 on G2.com
Reviewers expressed appreciation for the independence with which the SmartSites team works. Also, clients like the attentiveness to the needs and goals of their company.
Some users reported content delivery could be faster. Others expressed performance estimates were a little on the high side.
Scored 5.0 out of 5 on Clutch.co
Clients appreciated the comprehensive nature of SmartSites services and the company's reliance on data to make decisions.
Clutch reviewers were unanimously positive in their estimation of the company, with no negative comments reported.
---
For small business owners who are data junkies, SmartSites provides data-driven Google Ads management services that customers say provide a higher-than-average return on investment. The data is housed in its proprietary, easy-to-understand, yet data-rich client dashboard. The dashboard provides a comprehensive overview of your Google Ads campaigns without overwhelming you with too many visuals.
SmartSites also provides near-comprehensive online marketing and advertising solutions. That includes website development on multiple platforms, ongoing site maintenance, and local and national SEO for both information and ecommerce websites. The company will also create and manage email marketing campaigns and a social media presence.
With comprehensive services priced individually, SmartSites can get expensive pretty quickly. If you can make it without a client dashboard, SEO Discovery provides the same services for better value.
For data-driven marketing and advertising campaigns, SmartSites delivers. Customers love the results they get from the company. Pricing is customized to each client's unique needs, and a dedicated project manager will walk you through the entire process.
JumpFly: Most Transparent PPC Pricing

Pros
Transparent pricing
Product feed management
Call tracking and conversion consultation
Cons
Charges a one-time new client fee of $1,495
Price scales rapidly as your campaign grows
PPC and paid search ads
Display ads
Paid social media
Advertising on Amazon
SEO strategy
Content design and creation
Call tracking
Conversion consultation
---
Scored 4.9 out of 5 on Clutch.co
Reviewers reported faster-than-expected improvements to business growth and sales. Also, they noted the overall decrease in ad costs while gaining in leads or sales.
Several reviewers noted materials were not delivered in the most timely manner. Also, some reviewers suggested the company could be more proactive rather than reactive in its campaigns.
---
JumpFly is a digital marketing management agency that specializes in paid search and pay-per-click (PPC) campaigns. It provides potential customers with transparent pricing for its paid search management, with services starting at $900 each month for campaigns and up to $5,000 in ad buy. As your ad buy grows, so does the management fee.
Though it specializes in paid search and display ads on Google, JumpFly also offers social media advertising, advertising on Amazon, and SEO strategy with content design. While it's far from a comprehensive agency, it does offer most of the services small businesses need.
If you need a more comprehensive solution, Straight North provides many more services and is price-competitive with JumpFly. Or, you can experience savings by choosing a less expensive firm like SEO Discovery or WebFX.
While JumpFly's services can be a bit expensive, there is tremendous value in its transparent pricing model. You'll know exactly what you're spending every month before you spend it, and this makes budgeting for your Google Ads campaign much easier. For more on JumpFly pricing, or to get started, visit their website.
Disruptive Advertising: Best Google Ads Management Agency for Lead Generation

Pros
Delivers big gains on lead generation
Offers extensive ads services
Landing pages and site optimization
Cons
Does not publish pricing information
Lacks client dashboard for tracking
Google Ads management
Social media ads
Bing Ads
Amazon Ads
Google Shopping management
SEO
Email marketing
Lead nurturing
Landing pages
Site optimization
---
Average rating of 4.6 out of 5 on G2.com
Reviewers highlighted the company's careful but responsive approach to online advertising. Clients found the expert staff particularly helpful in guiding their campaigns.
According to some reviews, the company can be a little too proactive with decision-making, leading to surprises. Users felt a little too far outside of the creative process.
Scored 4.8 out of 5 on Clutch.co
Multiple reviewers noted double-digit gains in lead generation and sales. Its lead generation service provides a strong and ample flow of new, qualified leads to clients.
New projects can take some time to get going, reviewers report. This is in part due to a slower-than-normal discovery process.
---
Disruptive Advertising is a digital marketing agency that provides almost comprehensive ad services across all platforms of digital media. Its users report significant double-digit growth in lead generation and sales, and they attribute this growth to the provider's expert digital marketers. This makes Disruptive Advertising a great option for small businesses that rely on a steady diet of new leads for growth.
Google Ads management is just the tip of the iceberg for Disruptive Advertising. The company offers search ads on all platforms, PPC ads on all platforms including social media, and shopping ads on Amazon and Google Shopping. In addition, the company provides creative strategy input, SEO, and site optimization services. Rounding out their marketing services are lead nurture campaigns and email marketing.
While Disruptive Advertising is a powerhouse of lead gen, it does not publish pricing. According to client reviews, the most common projects range from $10,000 to $49,000—which can definitely price them out of contention for some small businesses. If you need a more affordable solution or just want transparent pricing, consider JumpFly or SEO Discovery instead.
If lead generation is what you need, Disruptive Advertising can deliver. Its expert staff will craft and execute an effective PPC campaign across all channels that will power your sales through high-quality leads that convert. For more information, request a consultation.
Thrive: Top Google Ads Marketing Agency for Ecommerce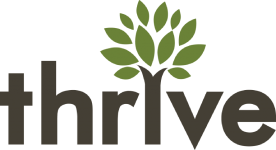 Pros
Offers ecommerce-specific ads management
Dedicated staffer to coordinate campaigns
Provides end-to-end digital marketing solutions
Cons
No published pricing
Can get expensive, according to client reviews
PPC ad management
Social media advertising
Amazon marketing and advertising
Comprehensive SEO
Website design
Video production
Social media marketing
Ecommerce marketing
Reputation management
---
Scored 4.7 out of 5 on Clutch.co
Clients reported increased lead generation and lower cost-per-click (CPC). The staff are courteous, well-equipped, and responsive.
Some reviewers pointed to over-promised results or lackluster performance. Other reviewers commented on the need for improved communications.
---
Thrive Agency is a full-service digital marketing agency that specializes in end-to-end digital marketing solutions. It is one of the top-performing agencies we reviewed, especially when it comes to ecommerce advertising services. In addition to advertising on Google Shopping and other online marketplaces, Thrive Agency will craft and manage an ecommerce-specific PPC campaign on Google Ads.
The list of services from Thrive Agency is exhaustive. It covers everything from web development to ADA compliance. The company even handles Target and Walmart Marketplace product ads, which gives them a unique edge in the ecommerce advertising space.
Thrive Agency's exhaustive services aside, some users might find the offerings too overwhelming or not exactly what they need. Because Thrive sells bundled services, if you're looking for a true a la carte experience, WebFX may be a better choice.
Thrive Agency's ecommerce services are more comprehensive than any other provider we reviewed. If your small business depends on selling products online, Thrive Agency will create a personalized campaign to maximize sales. To inquire about pricing, request a free quote.
Cleverly: Best Google Ads Company for Professional Services

Pros
Transparent pricing with plans from $997 per month
Extensive LinkedIn integration for professional services support
Cons
More expensive than some competitors
Lacks social media management, with the exception of LinkedIn
Google Ads management
SEO and content writing
LinkedIn paid advertising
LinkedIn content marketing and lead generation
Cold email lead generation
---
Scored 4.6 out of 5 on Clutch.co
Reviewers say the Cleverly team is prompt and responsive, with good communication. They also appreciated the flat-rate pricing, which made budgeting much easier.
Campaigns can be somewhat stagnant and static, according to some reviewers. Also, A/B testing with the platform can be challenging.
---
For professional services companies like law firms and accountants, LinkedIn can play a powerful role in supporting your Google Ads campaign. That's why Cleverly is a Google AdWords agency that specializes in LinkedIn advertising and marketing, which can generate massive numbers of leads for your professional service. The company also provides transparent pricing on its services, so you'll know what you're paying ahead of time.
Cleverly provides Google Ads management alongside LinkedIn paid advertising and lead generation. The company will also take cold or dead lead emails and target new content to those contacts to revive the lead.
But Cleverly may not be for every professional service provider. It lacks some services that are common to other agencies—services that might prove valuable to some small businesses. Particularly lacking are social media advertising and retargeting, which can rob you of potential clients. For a more comprehensive solution, consider WebFX or SmartSites.
If LinkedIn plays a big part in your customer acquisition strategy, Cleverly just may be the best bet for integrating your Google and LinkedIn campaigns. The company offers an affordable Google Ads management service in addition to comprehensive LinkedIn services. Request a free consultation to find out how Cleverly can power your lead generation.
How We Chose the Best Google Ads Agencies for Small Businesses
To identify the best Google Ads agencies, we looked at more than 20 providers. Each provider we chose to include provides excellent customer support and proven results, according to each provider's client reviews. While only you can determine what you're looking for in a digital advertising and marketing company, we considered the following factors to establish our list of best Google Ads agencies:
Pricing: The bottom line plays a significant role in the agencies we chose. This doesn't mean we only picked the cheapest. We chose agencies that provide good service for the money they charge.
General features: All the providers we reviewed provide Google Ads management, and most provide other search advertising services. We considered the standard features each offers, such as social media advertising and remarketing, to include them on this list.
Niche features: To determine the best service providers, we also looked at the niche features each provider offers. This includes unique offerings, such as LinkedIn optimization or lead nurturing. We considered each niche feature and how useful that feature is to small businesses.
Client support: The support each provider delivers to customers was a key determiner in the agencies we chose. Only providers with exemplary customer service records made the cut. That includes providing features like monthly consultations or dedicated customer service personnel.
Expert opinion: To make the final determination, we leaned into our decades of experience in marketing and advertising to evaluate each provider as a whole, to look at the value it offers small businesses, and to assess the quality of services each provides.
Frequently Asked Questions (FAQs)
Choosing the right Google Ads agency can be challenging because it is a crowded market. To sort through your options, ask yourself the following questions:
Price: How much can you afford to pay, and what are you getting for your money?
Services needed: What services do you need that this agency provides? Does the agency fulfill all your needs?
Quality of work: Ask for examples of the agency's work. Does the quality of that work meet your needs, and is it worth the price?
Referrals and reviews: Ask other small business owners for referrals. Also, what do customers say about the agency and its work?
Reporting and performance: Does the agency provide a performance dashboard? How about regular reports and meetings with support staff? How does the agency enable you to track success?
---
Yes, you can manage Google Ads yourself. You will need to sign up for a Google Ads account, which is free but requires a credit card. You'll also have to conduct your own keyword research and create and manage your campaigns in the app. It's time-consuming, especially for those looking to maximize return on investment, so consider whether you can spare the time needed to learn and manage the program.
---
Agency charges for Google Ads management run the gamut from a few hundred to more than $1,000 a month. Usually, the amount you pay will depend on the size of your ad spend—the amount you budget each month for Google Ads placements. For most small businesses, you can expect to spend between $500 and $1,000 a month on Google Ads management, plus the amount the ads themselves cost (aka ad spend).
---
Bottom Line
Depending on your small business' needs and budget, there's a Google Ads management agency to fit your requirements. By taking the time to carefully evaluate your options, you can better position yourself for success. Our top choice for Google Ads agency is Straight North. It provides an excellent service at a good value, and it boasts extremely positive reviews from its clients. Request your free proposal on their website to get started.