How to Create a Landing Page in 8 Easy Steps
Landing pages can be created using the same platform you use to build or maintain your main website, but are designed specifically for marketing purposes. They are linked to ads with conversions in mind and have a singular focus. This makes them different from a regular site page. To create a strong landing page that converts, you need to keep in mind the original goal of your ad while adding simple copy and images that support your call to action (CTA).
Pro tip: Wondering how to create a landing page the easiest way possible? Hire a professional on Fiverr to create one for you. Professional graphic designers start as low as $5.
1. Define Your Landing Page's Goal
As landing pages can be used for a number of purposes, start by defining your goals. To do this, first take a look at the ad you'll be linking it to. The goal of your page and ad should be one and the same. Are you asking for customer information? Looking for subscribers to your newsletter? Selling a product or a service? Whatever you want your customers to do should be the singular focus of your landing page.
2. Choose Your Page's Platform
Your landing page platform is where you will build your landing page. If you're an advanced builder, you can choose to code this page yourself. However, if you're a beginner, there are a multitude of landing page builders available. Similar to all-in-one site builders, these landing page builders can help you design a beautiful landing page without having to know how to code.
For the easiest way to create a landing page, choose from the following top landing page builders:
Leadpages: A popular drag-and-drop landing page builder starting at $27 per month. It integrates with all the major marketing platforms and is perfect for a small business on a budget.
HubSpot: A landing page builder that's aimed at beginners, starting at $50 per month. HubSpot has a whole slew of marketing tools, so if you're looking for a full-service marketing platform, then it might be worth signing up to HubSpot.
Unbounce: Unbounce may be a veteran name in the world of landing pages, but it still manages to stay up to date with advancements. It has artificial intelligence (AI) tools, like its smart builder and smart copy features, plus a true drag-and-drop builder to help you create the perfect landing page for your ad. Unbounce plans start at $80 per month.
3. Craft a Compelling Call to Action
Considering your ad's goals, align your call to action (CTA) with what you're trying to get your customers to do. A compelling CTA should be convincing, straight to the point, and powerful; think of your call to action as the "final push" in getting your visitors to convert.
Part of creating a compelling CTA is to consider what you're offering to your customers. What will they get when they do what you're asking them to do? Providing them with an incentive, even something as simple as telling them exactly what they'll get when they do what your CTA says, makes your offer more valuable.

---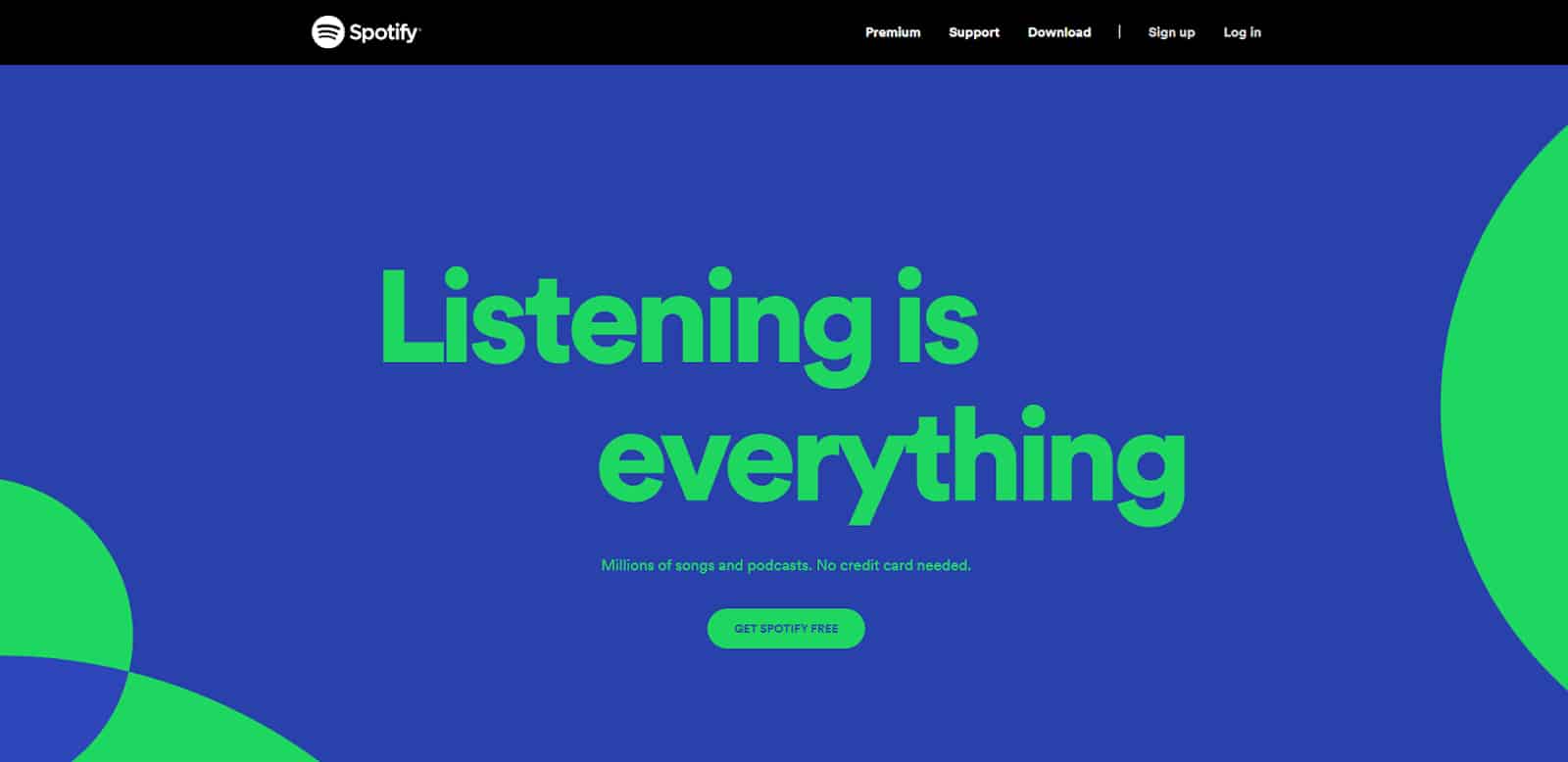 ---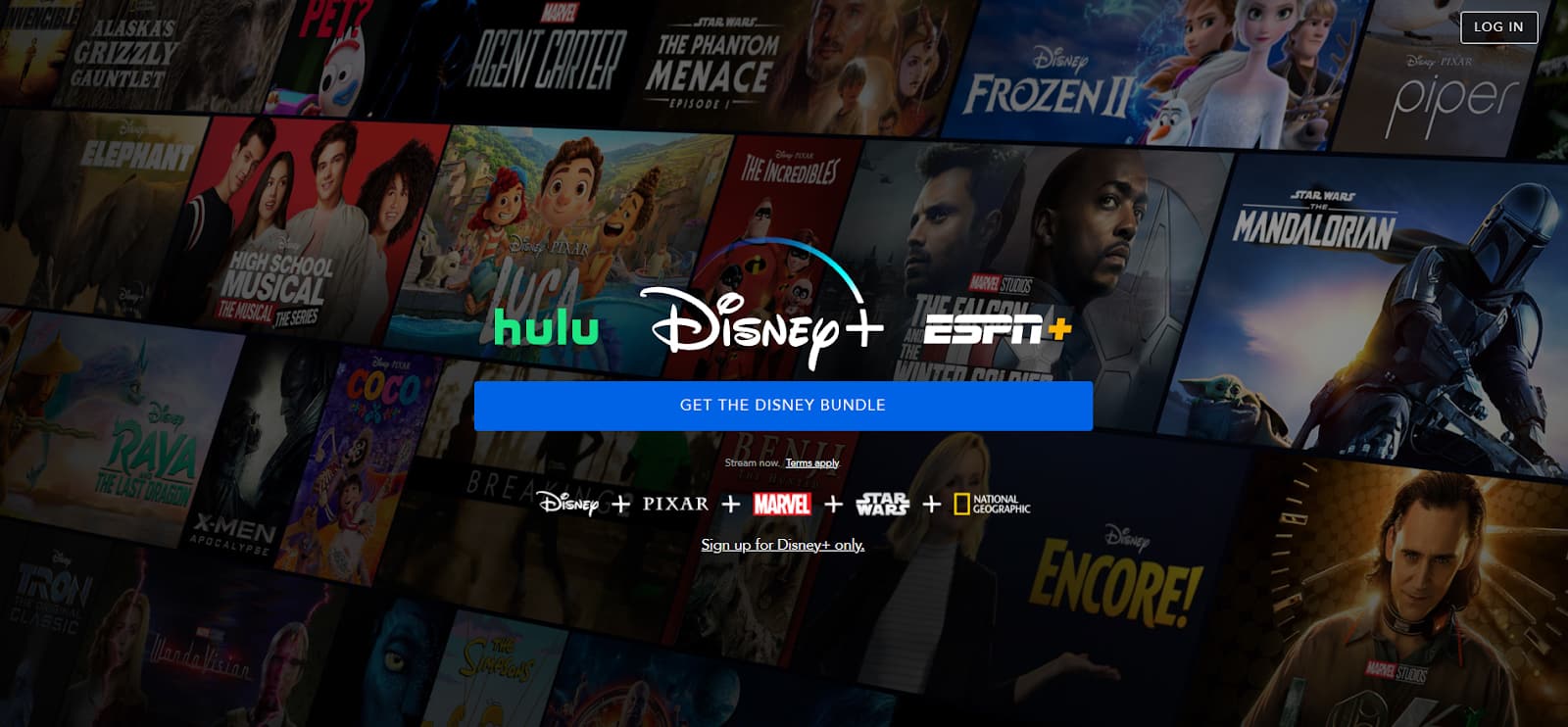 ---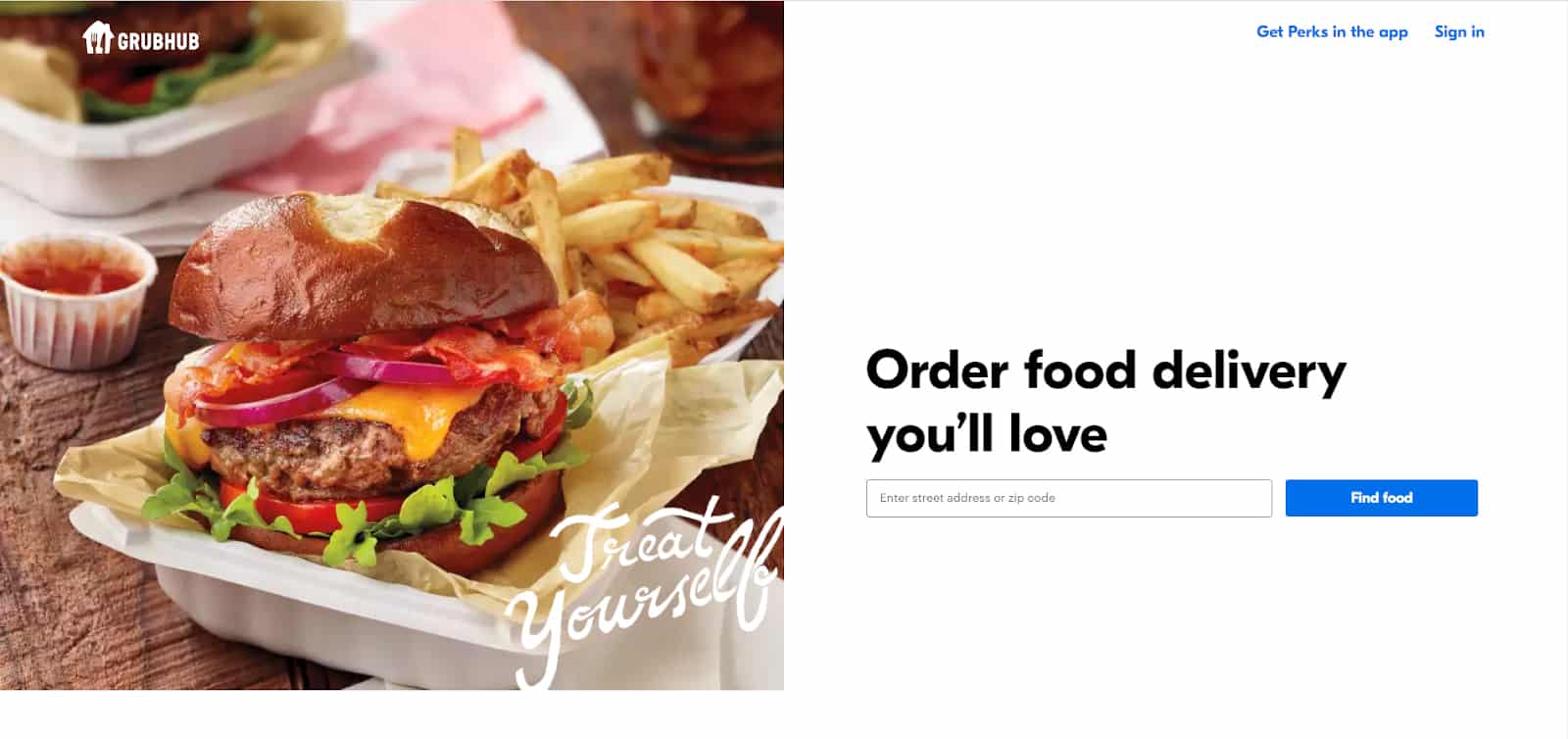 ---
Pro tip: A landing page isn't a website, so don't treat it as such. Your landing page should have one specific purpose—don't confuse your audience by including more than one call to action.
4. Create Punchy & Relevant Copy
Because your landing page is a single page, don't overwhelm your customers with too much content. Keep it short, but keep in mind the tone of voice of your original ad as well. Since your landing page is an extension of your ad, it should look, feel, and read the same. Your landing page's copy should reinforce your ad's message, leading them to convert by clicking on your CTA.
5. Use High-quality Media
To make your landing page more eye-catching, employ the use of visuals. These can be images that further your ad's marketing efforts, or even videos that give a short explanation of what your ad is about. Whatever you choose, remember that your landing page represents your brand. Think of how your visuals work with your branding and use only high-quality media.
6. Make a Simple Form
Part of increasing your conversions is making it easy for your customers to convert. Not many customers are willing to fill out a whole list of information just to get the product that they're searching for. The best landing pages will ideally only have one field to fill out (with three as the maximum). Remember, each added field will have fewer customers willing to complete it.
You can also check out our article on landing page examples for more inspiration to help you create your own.
7. Link Your Landing Page to Your Ad
Once you've created your landing page and it complies with both Google and Facebook's policies, the next step is to link your landing page to your ad. To do this, update your ad's URL with that of your landing page so that viewers who click on it will automatically be redirected to your landing page. On Google Ads, the option to create a new ad or edit an existing one is located in your specific campaign. On Facebook, it will be in Facebook Ad Manager.
For specific guidance, refer to the advertising platform you're using your landing page for:
8. Optimize Your Landing Page
Creating your landing page is only a tiny portion of having a successful campaign. More importantly, you need to know if your landing page is working by tracking your landing page's performance. There are a number of analytics tools you can use, but the free and very popular Google Analytics will suffice.
As soon as your landing page goes live, start monitoring your data. Like everything in marketing, landing pages need to be continuously tweaked and optimized. The data that you gather from Google Analytics (or whichever tool you're using) will give you and your marketing team insights as to where and how you can improve your marketing efforts.
Pro tip: Apply changes to your landing page one at a time so you know which change did what. Although large changes—like copy overhauls and switching up your headline—will obviously impact your campaign, keep in mind that small changes can also make a difference. Switching up your colors, fonts, and even button shapes and sizes can influence your campaign's direction as well.
Who Landing Pages Are Right For
Since landing pages are built for converting customers, any advertiser worth their salt should be using them. The general rule is that each campaign you start should have its own unique landing page. As soon as they click on your ad, customers should be able to take action easily just by looking at your landing page.
Although any marketer will benefit from a landing page, they're especially beneficial for:
Businesses with different products (e.g., a furniture designer or a spa): Having different landing pages for each product instead of only one website where all your products and services are featured can help customers focus and make a purchasing decision quicker.
Advertisers who want to bring down their pay-per-click (PPC) costs: A singular page with a strong call to action results in higher conversions than a regular website with links leading to many other places.
You may have already built a website for your business, but creating landing pages for your campaigns will push your conversions even further. Don't miss out on the opportunity to generate more revenue for your business and create your own today.
Frequently Asked Questions (FAQs)
How do I create a landing page for free?
As a small business on a budget, we understand trying to find ways to cut costs. There are ways to build landing pages for free, but they often lack professionalism due to ads or you'll need to know how to code and build one yourself. If you still want a free landing page, or you want to test out how to build one, you can use platforms like Mailchimp and Wix's Landing Page Builder.
Where else can I advertise aside from Google?
Google is the world's No. 1 search engine, and as such, is the most popular place to advertise. However, there are options outside of Google, like social media platforms such as Facebook and Instagram. You can even target less popular search engines for less competition; using Microsoft Advertising is an easy and straightforward way to diversify your campaigns.
Bottom Line
Landing pages are single pages where viewers "land" when they click on your ads. They should have a singular focus to drive the audience to take action. Advertisers who use landing pages often see an uptick in conversions. As these are extensions of your ads, each landing page you build must be specific to the ad that you're building it for. Keep it clutter-free and easy to navigate, craft compelling content and a strong call to action, and watch your conversions soar.
In case you're still confused about how to create a landing page, hire a designer for as low as $5 through Fiverr.
You Might Also Like…