An iPad restaurant POS system helps eateries take and manage orders and process payments. Today's best iPad restaurant POS systems also have inventory control, customer relationship management, and reporting capabilities, plus industry-specific features to manage recipes, ingredients, menus, and table maps with prices starting at $69 per month for one register.
Top 6 iPad Restaurant POS Systems 2020
| iPad Restaurant POS System | Best For |
| --- | --- |
| | (Best Overall) Small and medium-sized full-service restaurants with bars that need robust reporting |
| | Small and medium-sized eateries that need table and reservation management |
| | High-volume restaurants and bars with one or more locations |
| | Casual restaurants that need built-in online ordering, delivery, and staff scheduling |
| | Small cafes and eateries that need ingredient-level tracking and report templates |
| | Restaurants that need advanced reporting and a built-in customer loyalty program |
How We Evaluated the Best iPad Restaurant POS Systems
Restaurants are different from traditional retail stores. They operate differently, and thus have different needs when it comes to a POS system. Along with standard inventory, CRM, and reporting features, restaurants need their technology to go deeper such as split checks, credit card pre-authorization for bar tabs, and table mapping. Not to mention ingredient-level inventory tracking and reservation management.
Keeping restaurants in mind, we use the following criteria to evaluate these iPad POS systems:
Price: We considered how much the hardware and software costs as well as payment processing fees and transparency of costs.
Ease of use: It's important that a POS is easy for servers and management to learn and use.
Hardware compatibility: We made sure the POS systems on this list work on iPads.
Payment processing: We researched if payment processing is built-in or if you need to use a third-party integrations. We also looked at flexibility for using a third-party option instead of the native offering.
Menu management: We looked at how you create and categorize menu items, timed menus, promotions, and customization options.
Inventory and ingredient management: Restaurants need ingredient-level inventory management, but we also considered features like low-stock alerts, purchase orders, and vendor management.
Front of house features: We considered how the POS systems allow for customer order management, reservation management, table mapping, and other front-of-house functions.
Employee management: Most systems have user roles and permissions, but we also looked for scheduling and payroll options.
Customer relationship management: We reviewed the built-in and optional CRM add-ons, including loyalty programs, customer profiles, email marketing, and gift cards.
Reporting and analytics: Each POS has its own way of reporting. We considered report types, automations, customizations, and exporting options.
Integrations and add-ons: Some POS systems have native add-ons while others rely on third parties—and some do both.
User reviews: We read user reviews to see what the people who use these tools every day have to say about them.
Based on this criteria, Lightspeed Restaurant came in as the best iPad restaurant POS. Its inventory management and reporting features are what really sets it apart from the rest. Plus, it has an optional loyalty program add-on so you can house everything in a centralized system.
Lightspeed Restaurant: Best iPad Restaurant POS System for Small Businesses



Lightspeed Restaurant is a restaurant POS system for small- to mid-sized food-based businesses. It's packed full of features, including ingredient-level inventory control, multi-location management, and staff management. Expect robust reporting and an easy-to-use interface. Lightspeed Restaurant starts at $69 per month for one register.
Lightspeed Restaurant Pricing
Plans start at $69 per month for one register. If you have multiple locations or need multiple registers, you'll need to request a custom quote. The mobile app is free to download and works on iPads and other iOS devices. Additional hardware is available for purchase individually or in bundled kits.
Lightspeed Restaurant Payment Processing
Built-in payment processing with Lightspeed Payments costs 2.6% + 10 cents for every transaction and 2.6% + 30 cents for manually keyed-in transactions. This is a fairly standard rate for payment processing that comes packaged with POS systems.
Lightspeed Restaurant Features
Lightspeed Restaurant comes with the standard table mapping, menu management, tableside ordering, and ingredient-level inventory tracking features most restaurants need from a POS system. Its robust analytics reporting capabilities are what sets it apart as well as the ability to manage multiple locations from a single centralized database.
Lightspeed Restaurant Menu and Recipe Management
Designed for full-service restaurants, Lightspeed Restaurant has a full menu of features including timed menus for happy hour and discounted pricing and the ability to track food and liquor at an ingredient level. Restaurants can create menu from Lightspeed's library of free template designs and add photos and descriptions to help patrons order. Lightspeed also has a self-order menu which lets guests place their own tableside order, similar to Lavu.
Lightspeed Restaurant Inventory Management
Lightspeed Restaurant goes granular with ingredient-level tracking, similar to Lavu. Categorize items, assign ingredients to products, and add wholesale costs for menu costing. Inventory tracking can be automated or manual, and you can add new menu items or remove out-of-stock items. Unlike Lavu, however, there are no low stock alerts or vendor management features.
Lightspeed Restaurant Front of House Features
Lightspeed Restaurant's table mapping features are the star, giving you the option to add different-sized tables and chairs, as well as create custom table names. Tableside ordering, order modification, split checks, and gift cards also come standard. Similar to TouchBistro, you can also set up upsell pop-ups.
As far as CRM capabilities, with Lightspeed Loyalty at $59 extra per month, you can:
Create and edit customer profiles
View order history and predicted future purchases
Add notes about customers
View customer lifetime value (CLV)
Create tiered discounts and VIP offers
Lightspeed Restaurant Employee Management
Assign employees user logins and permissions so they can click in and out for their shifts. Grant staff members extra access so they can offer discounts, void tickets, change menu prices, and run sales reports. You can run your own employee reports to monitor performance, hours, and tips earned. Lightspeed Restaurant doesn't offer employee scheduling like Lavu, so you'll need to use an integration for that.
Lightspeed Restaurant Reporting and Analytics
In addition to the standard end-of-day reports, Lightspeed Restaurant offers insights into bestselling menu items, real-time stock counts, and taxes, for example. Break down employee performance, automatically post accounting numbers daily, and see the flow of cash in and out of tills. Lightspeed has a reputation for robust reporting, and its iPad restaurant POS is no different.
Lightspeed Restaurant Integrations and Add-ons
Lightspeed has built-in PMS-POS syncing and scheduling integrations, and businesses can opt for the loyalty program add-on for an additional charge. There are also more than 80 third-party integrations, including Menufy, CoverManager, and Restaurant365.
What Lightspeed Restaurant is Missing
While Lightspeed excels in inventory management, it doesn't have automated low stock alerts or menu costing tools. It also lacks advanced recipe management features. Extra features like online ordering, loyalty program, and email marketing require added fees and/or third-party integrations. If you have several locations and serve a lot of patrons, these extra features are worth it.
Lightspeed Restaurant Reviews
Lightspeed Restaurant reviews are mostly positive. Users like that the system can handle small-scale operations as well as multi-location and B2B wholesale channels. Some have requested more reporting features, but also optimistically mention responsive customer support and frequent updates.
Get Started With Lightspeed Restaurant
Lightspeed Restaurant is the best iPad POS for restaurants because it offers robust reporting, customizable menu options, and many other built-in features at an affordable rate. Plus, Lightspeed can be used to manage multiple restaurant locations. Visit Lightspeed for a 14-day free trial, no credit card required.
TouchBistro: Best iPad Restaurant POS with Reservation Management



TouchBistro is like many other restaurant POS systems with ingredient-level inventory tracking, key front-of-house features like split checks and modifications, and user-friendly custom reports. It's also one of the only POS systems with built-in reservation management and comprehensive staff scheduling, including shift assignments, in-app messaging, and labor costing for $69 per month.
TouchBistro Pricing
TouchBistro has four pricing plans based on the size of the restaurant and number of users. Businesses can purchase hardware separately, or purchase from TouchBistro and bundle it into the monthly fee.
TouchBistro Monthly Pricing Plans
| Plan | Users | Software-only | Hardware & software |
| --- | --- | --- | --- |
| Solo | 1 | $69/month | $105+/month |
| Dual | 2 | $129/month | $209+/month |
| Team | 3–5 | $249/month | $359+/month |
| Unlimited | 6+ | $399/month | $539+/month |
Each plan comes with the standard features, with optional add-ons requiring a fee, including self-ordering kiosks, customer display solutions, and customer loyalty program. Installation will also incur an added fee, depending on your business. Unlike many other iPad restaurant POS systems, TouchBistro is not cloud-based, so you will need a device to store all your data.
TouchBistro Payment Processing
TouchBistro doesn't have built-in payment processing like Lightspeed Restaurant, but it works with a long list of third-party processing companies so you still have flexibility in choosing who you want to work with, including Chase, Worldpay, Square, and Moneris Solutions. As such, it offers the most flexibility for restaurants that want control over their payment processing company.
Payment processing features include:
Split checks
Offline payments
Personalized and digital receipts
Automatically adjusted taxes and tips
Multiple forms of payment for one order
Gift card and digital wallet payments
TouchBistro Features
TouchBistro has similar inventory control, menu management, CRM, and reporting features to other iPad restaurant POS systems. One differentiator is that because it's not cloud-based, you can use TouchBistro's full suite of features offline. There are affordable options for smaller restaurants, starting at $69 per month.
TouchBistro Menu and Recipe Management
TouchBistro has detailed menu management features including the ability to set automatically timed menus and promotions, customize menus and add photos, allow for custom modifiers, hide out-of-stock items, and remind servers of promotions and upsells with pop-up notifications. TouchBistro also lets restaurants assign specific ingredients, recipes, and descriptions to menu items.
TouchBistro Inventory Management
Inventory management features are aplenty. Like Lightspeed Restaurant and Lavu, TouchBistro tracks inventory down to the ingredient level. Customizable low stock alerts will let you know when it's time to reorder or take an item off the menu. Manage wholesale costs, retail pricing, and unit measure for each ingredient and menu item.
TouchBistro Front of House Features
Ideal for bar-restaurants, TouchBistro has the option to customize tabs, along with a "Fast Bar" mode which allows bartenders to take and close orders with two taps. Other features include split checks, gift cards, order-ahead options, reservation management, and self-service kiosks. Starting at $45 per month, TouchBistro Loyalty also has robust CRM capabilities, including loyalty cards, email and SMS marketing, and VIP customer features—similar to Lightspeed Loyalty.
TouchBistro Employee Management
One attribute that sets TouchBistro apart from other options on this list is employee scheduling. In addition to employee logins for clocking in and out, restaurants can assign user permissions levels, scheduled shifts, and communicate via in-app messaging. Advanced features include labor cost tracking, payroll calculations, and employee performance monitoring. No other iPad restaurant POS system comes close to TouchBistro's employee management capabilities.
TouchBistro Reporting and Analytics
Accessible via iPad, mobile app, or computer, standard analytics reports include sales totals, sales by item or category, and transaction history. While you can customize reports, TouchBistro doesn't go nearly as in-depth as Lightspeed Restaurant. Export or email data, or send it to QuickBooks for easy syncing.
TouchBistro Integrations and Add-ons
TouchBistro has several third-party integration options. Among them:
Accounting: Xero, QuickBooks, Sage, Shogo
Staff scheduling: 7shifts
Business insights and analytics: Avero
Inventory management: Bevcheck, MarketMan, Bevager
Online ordering: Checkmate
What TouchBistro is Missing
While TouchBistro offers custom reporting across different areas of the business, it doesn't go as in-depth as other iPad restaurant POS systems like Lightspeed Restaurant. Also, many must-have features like customer loyalty programs are available for an added fee, which can add up over time.
TouchBistro Reviews
When you read through TouchBistro user reviews, most are positive. Users love how intuitive the interface is, as well as the customizable reporting system. On the downside, customer service has been found to be unresponsive and not very helpful, especially when restaurants are in a bind.
Get Started With TouchBistro
TouchBistro is a great iPad POS for full-service restaurants, especially those with a bar or needing reservation management. Unique to this list, it offers robust staff scheduling options and communication tools. The pricing is reasonable, and staff find it easy to learn and use. Learn more with a free demo.
Upserve: Best iPad Restaurant POS for High-volume Restaurants



Upserve is an iPad POS designed specifically for restaurants, with specialized features including tableside ordering, online ordering, and server performance. Standard features include inventory management, CRM, and payment processing. It's intuitive and easy to set up, with on-call support available to help. However, Upserve is one of the pricier options on this list.
Upserve Pricing
Upserve's pricing model is based on a monthly subscription to use the software, as well as a monthly fee for each terminal. There are three tiered plans:
Upserve Monthly Pricing
| | Core | Pro | Pro Plus |
| --- | --- | --- | --- |
| Price | $59/month + $60/terminal | $199/month + $50/terminal | $359/month + $40/terminal |
| Inventory | ✔* | ✔ | ✔ |
| Online ordering | ✔* | ✔ | ✔ |
| Loyalty and rewards program | N/A | ✔ | ✔ |
| Custom reporting | N/A | N/A | ✔ |
*Available for an additional monthly fee
Upserve Payment Processing
Like Revel Systems, Upserve offers built-in payment processing for a flat fee. Specific rates aren't listed on the website, though. Upserve can process EMV chip card payments.
Upserve Features
Upserve features include the most comprehensive staff management and scheduling options on this list, with shift notes, server performance reports, logbooks, and a full training mode to get employees acclimated to the tool. Other features include online ordering, CRM, tableside service, table mapping, and menu management, among others.
Upserve Menu and Recipe Management
"Menu intelligence" is how Upserve describes this set of features. These include low stock alerts with item countdown, automatically removing out-of-stock items from the menu, menu templates, order modifiers, bulk menu upload, and search.
Upserve Inventory Management
Upserve makes it easy to avoid stockouts. The inventory countdown for menus lets servers know exactly how many items are left. Upserve bases this off ingredient-level tracking, which is a common feature for the best iPad restaurant POS systems. Taking it a step further, the POS will also allow for one-click purchasing when you've hit your reorder point and automatically replenish stock levels during receiving. It can also track inventory across locations, ideal for chain restaurants.
Upserve Front of House Features
Upserve is chock full of front-of-house features, mostly designed around improving the guest experience. One feature worth calling out is the ability to collect and syndicate guest reviews. Other Upserve front of house features include tableside service, online ordering, table mapping, tip pooling, split checks, and a customer database with order history and notes. There are also features ideal for restaurants with bars, including credit card pre-authorization and searchable customer tabs.
Upserve Employee Management
Like most POS options, Upserve has user accounts, roles, and permissions. Like TouchBistro, you can also use Upserve for employee communication with in-app messaging. Share shift schedules, add notes, and get labor reports to help manage labor costs and scheduling optimization. Unlike TouchBistro and Lavu, however, there is no built-in scheduling tool.
Upserve Reporting and Analytics
Upserve collects 25 data points for every transaction and turns that information into actionable, summarized reports. These reports include sales, tax, guest count, and check counts. Managers can view voids and comps by server with reasons and labor costs and employee productivity. Restaurants can also see which menu items are most popular and least popular.
Upserve Integrations and Add-ons
As far as third-party integrations go, Upserve has just under 50 partners including wholesale, accounting, digital menus, and gift cards. Some of those integrations include:
GrubHub
OpenTable
Chowly
HotSchedules
Gusto
NextMe
Menufy
MarketMan
Restaurant365
What Upserve is Missing
While Upserve might seem affordable at first, some of the features like customer loyalty program and online ordering are only available in the Pro version, which hikes up the price. Add terminals to that and it quickly adds up.
Upserve Reviews
Positive Upserve user reviews like that the tool is intuitive, user-friendly, and easy for servers to learn. They also like the searchable database and how equipped the system is to handle high ticket volumes and multiple restaurant locations. On the downside, user reviews also report high prices that sometimes lack transparency, as well as difficulty collaborating with support.
Get Started With Upserve
Upserve is a powerful iPad restaurant POS that can handle high volumes and track inventory across multiple locations. While it may be on the pricier side, options for customer loyalty and online ordering, as well as a decent list of third-party integrations, make it a comprehensive solution. Get started with a demo today.
Lavu: Best iPad POS System for Casual Restaurants



Lavu is an iPad restaurant POS that comes with standard features for table mapping, inventory control, and menu management. What sets it apart are its add-on options for online ordering, pickup, and delivery. With prices starting at $69 per month, it's similar in price to ShopKeep and Lightspeed's most basic pricing plans.
Lavu Pricing
Lavu starts at $69 per month for one iPad terminal, when billed annually. Additional terminals come with an added but discounted fee. For hardware, starter bundles are $599 and come with everything you need to get up and running. You can purchase iPad terminals from Lavu's own range from $129 to $200.
Lavu Payment Processing
Built-in payment processing rates with LavuPay are based on your previous three months of processing statements. Lavu will then customize a quote based on your typical transactions.
Lavu also integrates with PayPal via the PayPal Chip Card Reader. Funds are processed and deposited to your business PayPal account.
Lavu Features
Lavu is ideal for fast casual restaurants, given its additional online ordering, pickup, and delivery features. It also comes with standard employee management (similar to TouchBistro's shift scheduling), inventory control, reporting, and menu management features.
Lavu Menu and Recipe Management
Lavu allows for complete menu customization with categories, photos, and recipes. With Lavu Digital Menu Boards, you can have modern menu displays that are easy to edit as dishes run out of stock. You can also add video backgrounds to create a more impactful experience for your customers.
Menu costing is granular, down to the ingredient level, and you can create timed menus for happy hour, lunch, and other pricing promotions.
Lavu Inventory Management
Lavu Inventory tracks stock down to the ingredient, syncing ingredient inventory levels to menu items, including modifiers. This way, you can quickly remove an item from the menu when you've run out of one or more of the ingredients needed to make it.
Lavu also has a fair amount of features for back-end inventory control, including automated or manual data updates, low stock alerts, and purchase order (PO) generation (Revel Systems also has automated POs). Unlike many other restaurant POS systems, Lavu also has a vendor information database.
Lavu Front of House Features
Digital menu boards and self-service kiosks are a few ways Lavu enhances the customer experience, especially in a fast casual environment. Display dietary information, pricing, and modification options. Lavu Loyalty App is a built-in customer loyalty program with pre-ordering, customer profiles, points and rewards, and social media integration.
Lavu Employee Management
Like most restaurant POS systems, Lavu has user login and permission levels so you can see exactly who does what and when. Managers can use the system to schedule shifts, while staff can trade shifts and clock in and out for their scheduled shifts. Restaurant owners and managers can also see labor summary breakdowns by hourly labor costs, as a percentage of sales, and as total hours worked per employee.
Lavu Reporting and Analytics
Analytics are available in real time, accessible via the POS itself or the Lavu Pilot mobile app. Customize reports based on your needs, including online ordering data as these features are built in. Restaurants can view reports on bestselling items, transaction and payment types, sales broken down by employee, category, time period, or location. Restaurants can also view online order data, labor costs, kitchen logs, and ingredient usage.
Lavu Integrations and Add-ons
Perhaps the biggest differentiator for Lavu is its built-in online ordering add-on, Lavu To Go. It streamlines the customer experience, as well as backend operations involved with online ordering. Other add-ons include Lavu Kiosk, self-service/tableside ordering, and the Lavu Loyalty App. There are more than 30 third-party integrations as well, including Restaurant365, Open Dining, and Chowly. Plus, Lavu has an open API, so quick-service restaurant owners can create their own enhancements.
What Lavu is Missing
Many of the add-ons for CRM, self-service, and payment processing require an extra fee. Lavu doesn't list these rates on the website, so you need to contact them to get a custom quote. Better-suited to fast casual restaurants, Lavu lacks reservation management and table mapping. Lightspeed Restaurant has superior reporting capabilities, as Lavu's are focused more on ingredients and menu items, and less so on sales data.
Lavu Reviews
Overall, Lavu user reviews are less favorable than other restaurant POS systems. Customers find it buggy, difficult to use reporting, and inaccurate at times. On the plus side, it's easy to use, and customer support is helpful.
Get Started With Lavu
Lavu is best-suited for fast casual restaurants that want to manage their own online ordering and delivery instead of using third-party apps and integrations. It also has robust staff management features that not all other restaurant POS systems have. Schedule your free demo today.
ShopKeep: Best iPad Restaurant POS System for Cafes



ShopKeep is an iPad restaurant POS system with inventory tracking features that are tough to match. Other features include built-in payment processing and reporting. The cloud-based system is ideal for smaller restaurants and food trucks who want to keep a close eye on inventory with an all-in-one solution. Rates start at $69 per month.
ShopKeep Pricing
ShopKeep doesn't publish any pricing information on the website, so you'll need to request a custom quote to find to most accurate rates for your situation. However, ShopKeep offers three general pricing plans.
ShopKeep Estimated Pricing Plans
| | Basic | Essential | Advanced |
| --- | --- | --- | --- |
| Price | $69/month | $99/month | $199/month |
| Unlimited inventory items | ✔ | ✔ | ✔ |
| Unlimited employees | ✔ | ✔ | ✔ |
| Unlimited transaction volume | ✔ | ✔ | ✔ |
| Multi-location | ✔ | ✔ | ✔ |
| Multi-register | ✔ | ✔ | ✔ |
| Advanced reporting | N/A | ✔ | ✔ |
| Ecommerce, accounting, and email integration | N/A | ✔ | ✔ |
| Gift cards | N/A | ✔ | ✔ |
| Customer loyalty program | N/A | | ✔ |
| Premium customer support | | | ✔ |
ShopKeep Payment Processing
ShopKeep didn't always have built-in payment processing, but it has since it released ShopKeep Payments. The restaurant POS can handle credit, debit, cash, check, EMV chip cards, and mobile payments. Rates aren't listed on the site, but ShopKeep promises low and transparent processing rates. You can also opt for a third-party integration.
ShopKeep Features
ShopKeep's features are mainly focused on tight inventory control, including menu costing, and ingredient-level tracking. Reports are detailed but locked in to ShopKeep's pre-made templates.
ShopKeep Menu and Recipe Management
ShopKeep has many restaurant-specific features, allowing businesses to track inventory by dish or ingredient. Create recipes, tie products to recipes and menu items, and let ShopKeep track it all in a centralized location. Low stock alerts will mitigate stockouts, and timed menus can automate menu changes and pricing for special periods like happy hour or brunch.
ShopKeep Inventory Management
Like Lightspeed Restaurant, ShopKeep puts a lot into inventory management, including customizable low stock alerts and ingredient-level tracking and attribution to menu items. The weighted cost features aid sales projections and forecasting. It's ideal for restaurants and food trucks that want to stay nimble and reduce the amount of stock on hand to prevent product expiration and reduce holding costs.
ShopKeep Front of House Features
When it comes to the front-of-house, ShopKeep offers split checks, customer tabs, suggested tips, and tableside ordering. It'll also create basic customer profiles with order history and integrate with your customer loyalty program.
ShopKeep Employee Management
ShopKeep is par for the course when it comes to staff management. It comes with user profiles and permission levels, the ability to clock in and out, and time log reports with scheduling optimization recommendations. If you need more scheduling and communication features, check out TouchBistro.
ShopKeep Reporting and Analytics
Detailed reporting is another of ShopKeep's strengths. Much like Lightspeed Restaurant, ShopKeep has reports that dig deep into the data. Find out which menu items are most popular, how well your employees are performing, and where you're most profitable. Unlike Lightspeed, however, ShopKeep uses preset report templates. This is ideal for restaurant owners who aren't data-savvy, but those who want more customization may check out other options.
ShopKeep Integrations and Add-ons
ShopKeep doesn't advertise its third-party integration partners, as it mostly wants customers to use its in-house solutions. A few prominent integrations include QuickBooks for accounting, Mailchimp for email marketing, and BigCommerce for ecommerce.
What ShopKeep is Missing
ShopKeep is a more controlled environment than other iPad restaurant POS systems, with locked reporting templates, built-in payment processing, and limited third-party integrations. That being said, it's a great all-in-one package for restaurants that want a simple, centralized solution.
ShopKeep Reviews
ShopKeep user reviews indicate that it's easy to use, with an intuitive interface and helpful customer support. Comments have also said that pricing, including payment processing, is competitive. Negative reviews comment on the lack of customization and flexibility as well as bugs in the technology.
Get Started With ShopKeep
ShopKeep is a powerful inventory management solution for restaurants looking for detailed stock control and done-for-you reporting. Pricing is competitive, and it's easy to get up and running. Visit ShopKeep to request your custom quote.
Revel Systems: iPad Restaurant POS With Loyalty Program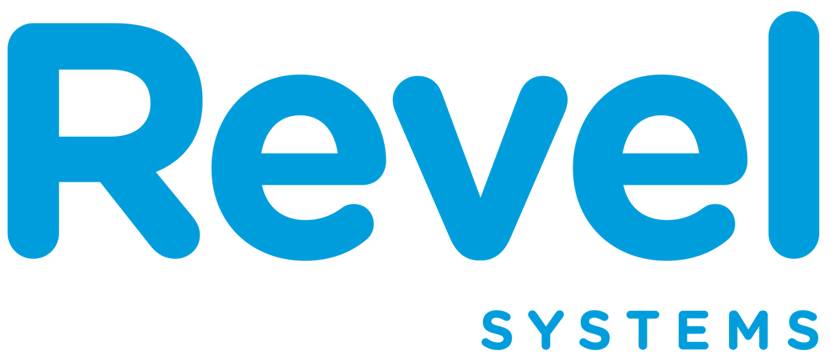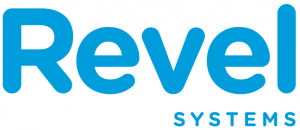 Revel Systems is an iPad POS designed for busy restaurants and has lots of built-in features other systems lack, including loyalty programs, staff scheduling and payroll, and food waste tracking. Revel Systems is also the most expensive iPad restaurant POS on our list, starting at $99 per month for one terminal.
Revel Systems Pricing
Revel Systems starts at $99 per month per terminal, making it the most expensive base price on this list. Installation also starts at a one-time $649 fee. Hardware and payment processing prices are not listed on the Revel Systems website. You'll need to reach out for a custom quote.
Revel Systems Payment Processing
Revel Systems partners with FreedomPay to offer built-in payment processing, though you can also choose your own compatible third-party processor if you prefer. It's similar to Lavu in this way. There is no information about processing rates on the Revel Systems website, except that it is applied as a flat rate, similar to Upserve.
Revel Systems Features
Revel Systems is one of the best iPad restaurant POS systems with comprehensive inventory management, CRM, and reporting features. It also includes built-in payment processing, tons of staff management options, and a loyalty program for no added fee.
Revel Systems Menu and Recipe Management
Create timed menus for happy hour and other specials, customize it with categories and subcategories, and create combo deals. A great feature for pizzerias in particular, you can allow order customizations like half-and-half pizza pies. You can map ingredients to specific dishes, but it doesn't have the ability to store drink recipes.
Revel Systems Inventory Management
Revel Systems inventory management features are based around menus and recipes. Track stock down to the ingredient, match ingredients to dishes to determine when dishes have gone out of stock, and create custom low stock alerts so you can automatically create a new PO, similar to Lavu. You can also use it for inventory counts, barcode scanning, and receiving. Another great feature is food waste reporting, so you can see where you're throwing money away and work to mitigate it.
Revel Systems Front of House Features
Create visual table layouts and assign orders to specific seats so every customer gets the dish they ordered. Split bills evenly, by item, or manually. It also comes with credit card pre-authorization, so customers can open tabs at the bar and get their card back—and restaurant owners don't need to worry about being stiffed on the bill. It also has customizable customer display options for self-service, ideal for quick service restaurants.
As far as CRM goes, Revel Systems has a built-in customer loyalty program. You can customize it to reward diners based on points accumulated or dollars spent. In addition, you can create a customer database, assign gift cards, and offer discounts. It's not as robust as Lightspeed Loyalty, but it comes at no additional cost.
Revel Systems Employee Management
In addition to user accounts, permission levels, and time clocking, Revel Systems has more staff management features than the average iPad restaurant POS. Built-in scheduling tools include the option to export schedules or email them directly to staff. Simplify payroll with automated time tracking, and schedule according to forecast busy periods. TouchBistro rivals Revel Systems in this area.
Revel Systems Reporting and Analytics
Revel Systems reporting features span across all areas of the business. These features were developed with restaurants in mind:
Sales and revenue: Daily totals, popular menu items, costs vs profits for recipes, cost of goods sold
Inventory: Menu costing, food waste, ingredient-level tracking, custom low stock alerts
Employees: Labor reports, performance metrics, employee costs against sales revenue, staff productivity
Revel Systems Integrations and Add-ons
Revel Systems has an open API as well as a long list of integration partners. Integration partners span several business areas including reporting and analytics, accounting, online ordering and delivery, marketing, loyalty and CRM, gift cards, employee management, ecommerce, payment processors and gateways, and security services.
What Revel Systems is Missing
Revel Systems doesn't lack much in the way of restaurant-specific features, but bar managers may want better drink recipe management options. The biggest downside of Revel Systems is that you'll be locked into a three-year agreement—which is a pretty big commitment. Most of the other systems on our list are month-to-month, or have a one-year agreement.
Revel Systems Reviews
Revel Systems user reviews are pretty positive. It's flexible and user-friendly, has robust reporting capabilities, and designed specifically for restaurants. However, it doesn't calculate tip percentages, lacks support, and is more expensive than other iPad restaurant POS systems.
Get Started With Revel Systems
If you're looking for advanced inventory management features, built-in customer loyalty program, and tons of reporting options, Revel Systems could be good for you. Learn more with a free demo today.
Bottom Line
At their core, iPad POS systems for restaurants need to manage customer orders and process payments. However, most systems include additional business management features like ingredient-level inventory tracking, table mapping, and customer directories. The best iPad restaurant POS systems also have detailed sales and employee reporting and customizable menu options.
Lightspeed Restaurant is the best iPad restaurant POS because it offers an all-in-one solution with built-in payment processing, robust custom reporting, detailed front of house features, and optional customer loyalty programs at a price that is affordable for small businesses. Visit Lightspeed for a free trial.