A bar POS system is a software program that processes transactions and provides sales reports. Bars specifically need a POS system that can pre authorize credit cards, manage bar tabs, and track inventory based on drink sales. The best bar POS systems are also user-friendly and cost less than $100 per month per register.
Top 6 Bar POS Systems 2019
| Bar POS System | Best For |
| --- | --- |
| | (Best Overall) Bars wanting an affordable POS with detailed reporting & ability to pre-authorize payments |
| Revel Systems | Growing bars that want multiple registers with comprehensive management tools |
| Square | New bars or small breweries needing a low-cost option |
| TouchBistro | Bars offering food that want an iPad POS with robust menu management |
| ShopKeep | Standalone bars wanting detailed inventory tracking and management |
| Lightspeed Restaurant | Full-service restaurants with dedicated bar areas |
Which Bar POS Is Right For You?
How We Evaluated Bar POS Systems
All POS systems have features to process payments, manage inventory and purchasing, track sales, and review business analytics. What sets a good bar POS system apart is bar and beverage service-specific features, such as the ability to take customer orders and run bar tabs, transfer tabs between servers and dining areas as needed, splitting checks, customizing drink orders, tracking inventory at an ingredient level, and tracking tips.
We evaluated bar POS software based on the following criteria:
Price: We only chose solutions that are affordable for small businesses, and considered monthly fees, payment processing fees, and hardware costs.
Ease of use: Bars need a POS that employees can easily use without error in a fast-paced environment.
Tab and check management: We considered features like the ability to pre-authorize credit cards, run up tabs, split payment methods, and transfer tabs between servers and dining areas.
Payment processing: We looked at whether each system offers built-in payment processing or uses third-party integrations, and what the processing rates are.
Menu and inventory management: We considered features like ingredient-level tracking, storing and managing drink recipes, and the ability to keep real-time stock counts, which are typically found in the best restaurant POS software.
Tip tracking: Bars need a system that accepts card tips, tracks tips by employee, can split tips between different employees, and pay out tips at the end of each shift.
Staff management: We considered features like employee logins, the ability to set different permission levels, and employee sales tracking.
Customer relationship management: We considered any built-in CRM features like storing customer data, email marketing, or loyalty programs.
Reporting and analytics: The best POS system has robust reporting tools, and we considered the reports each one here has on sales, inventory, employees, and customers.
Based on our criteria, Toast is the best overall bar POS system for small businesses. It's affordable, easy to use, and provides the best reporting data for bars out of all the systems we evaluated under $100 per month. Plus, Toast has features that are harder to find in other systems like the ability to pull up and adjust tabs from any device, implement automated happy hour prices, and pre authorize credit and debit cards.
Toast: Best Overall Bar POS System for Small Businesses

Toast is a cloud-based POS system designed for the food service industry. Toast costs $79 per month, per register, which is a standard rate for small business POS. However, for that price Toast offers more features than other systems such as flexible tab management with payment pre-authorization settings, automated happy hour pricing, and mobile POS options.
Toast Pricing
Toast bar POS software starts at $79 per month per register. Many of the bar POS systems on our list run on iPads, but Toast operates on proprietary hardware. Toast hardware bundles start at $899 with a one-time installation fee that starts at $499. Toast offers 0% financing for hardware in some markets. Toast has built-in flat-rate payment processing. Specific payment processing rates are determined when you sign up.
Toast Features
Toast has separate POS systems designed for specific types of restaurants and food service businesses, including bars and nightclubs. Since Toast is customizable to different businesses, it's a better fit for bars than POS systems that have a one-size-fits-all software. Toast's reporting, sales, kitchen, and menu management features are included in the $79 per month price. Advanced inventory, gift card, payroll, and labor management are available as add-ons.
Toast Tab & Check Management
Toast has excellent tab and check management features for bars. Employees can pre- authorize payment cards so no cards are left at the bar. Once a tab is opened, any employee can add items from any register, checks can be split via multiple payment methods, and Toast has a mobile POS solution so employees can take orders or close out tabs even when they're not behind the bar.
Toast Menu & Inventory Management
Toast has tools to create custom menus for different times of day, and features to set automated happy hour prices during specific time periods. Toast also has features to attach wholesale and retail prices to individual ingredients, so bars can track costs and profit margins for different cocktail recipes. Toast also has tools to track portioning and liquor pours so bars can quickly identify over-portioning or any other inventory discrepancies.
Toast Employee Management
Toast has a feature called Toast Payroll that helps with hiring, onboarding, and features to manage payroll administration. The tool is connected to the POS, so tip information and overtime is automatically calculated. Bars can also use Toast Payroll to manage employee schedules. Employees can also use it to swap shifts and view schedules. On the POS, employees have individual logins and permission levels, so bars can see which employees enter specific orders or ring out checks.
Toast Customer Relationship Management
When it's time for checkout, Toast lets bartenders split checks by dragging and dropping menu items on the screen across any number of guests. Guests can also choose to sign up for loyalty programs at checkout. Toast stores order histories under each guest profile, so bartenders can see how frequently each customer visits and what they have previously ordered.
Toast Reporting and Analytics
Toast has excellent reporting features for bars. You can manage individual recipes along with their wholesale costs and profit margins, track ingredient-inventory in real time, and track over-pouring and over-portioning. Toast also has reports for employee data, including sales information, tips, and more. All of these real-time analytics can be viewed and managed on Toast Back Office, which can be accessed from any browser or smartphone.
Toast Ease of Use
Like all of the solutions on our list, Toast is a user-friendly touchscreen POS. Bars and restaurants can customize their screens and setups to include the features they need and hide the ones they don't.
What Toast is Missing
When you factor in the proprietary hardware costs and installation fees, Toast is far from the most affordable option on our list. Bars that choose Toast will likely be paying more upfront than they would for other bar POS systems like Square, TouchBistro, or ShopKeep.
Toast Reviews
Toast user reviews are generally really positive. The system is very user-friendly and provides a lot of reporting data. Many reviewers also say that Toast's customer service is extremely helpful and responsive. Some reviewers are not happy with the hardware installation process or fees.
Revel Systems: Best POS Software for Growing Bars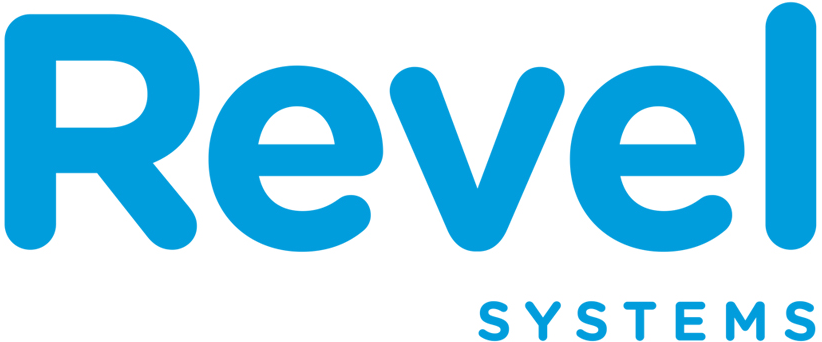 Revel Systems is an iPad POS for restaurants, bars, and quick-service businesses. Revel Systems has features like precise alcohol inventory tracking and credit card pre-authorization for bar tabs. Starting at $99 per month, Revel Systems is a great option for growing bars that want to keep a close eye on inventory and operations.
Revel Systems Pricing
Revel Systems starts at $99 per month per register, which is a higher base cost than most of the other systems on our list. However, Revel includes customer relationship management (CRM) and employee management features in the base model, whereas most POS systems charge extra monthly fees.
Revel Systems operates on iPads, which can be purchased through Revel Systems along with accessories like iPad stands, cash drawers, receipt printers, and more. Revel Systems also has a proprietary payment processing solution called Revel Advantage Payment Processing. Payment processing rates are not disclosed on the website. There is also an option for businesses to keep their existing payment processor when switching to Revel Systems.
Revel Systems Features
Revel Systems is a full-featured POS with tools for payment processing, inventory tracking, reporting, customer relationship management, employee management, and more. Plus, Revel has industry-specific features like the ability to open and toggle between multiple bar tabs, design menus, and pre-authorize payment methods for open tabs.
Revel Systems Tab & Check Management
Revel lets users easily pre-authorize credit cards, open tabs, and split bills as needed. Credit card pre-authorization is a rare but important feature for bars because it allows customers to keep their payment cards (so nothing is lost or left at the bar) while also ensuring customers don't accidentally walk out on a tab.
Revel Systems Menu & Inventory Management
With Revel Systems, businesses can create multiple menus including timed promotions and pricing for happy hour specials. Servers can modify and customize orders for each guest. The only feature Revel is missing is the ability to store drink recipes.
Revel Systems Employee Management
Revel Systems has standard features to create employee login and permission levels. Additionally, it has built-in scheduling tools that use POS data to forecast how busy your bar will be. Schedules can then be emailed to employees or exported.
Revel Systems Customer Relationship Management
Revel Systems has standard CRM features like the ability to create customer profiles and collect information. Revel Systems stands out from other POS systems because it has a basic loyalty program built into the base price and tools to send out email marketing. Most POS systems only offer these features with an additional monthly fee.
Revel Systems Reporting and Analytics
Revel has sales reporting to see daily totals and popular menu items. Businesses can also run reports on labor costs and employee performance. Revel has detailed inventory reporting to see which menu items are most profitable, learn where you can reduce waste in your business, view costs versus profits, and more. This data is available online and on smartphones with the Insights by Revel app. Businesses can also set up custom alerts or push notifications for late employee clock-ins, unapproved overtime, low-stock inventory, and more.
Revel Systems Ease of Use
Revel Systems is a fairly straightforward iPad POS system that is easy to use. However, one of the most common complaints in user reviews is software glitches and bugs that prevent the POS from working properly.
What Revel Systems is Missing
Revel Systems does not have features to manage drink recipes within the POS. Otherwise, the biggest missing puzzle piece with Revel Systems is the user reviews citing software bugs and glitches.
Revel Systems Reviews
Revel Systems user reviews are generally positive. Users like the detailed reporting tools and 24/7 customer service. The most common complaint is unexpected down time from software glitches, bugs, and database errors.
Square: Best Low-Cost Bar POS Software

Square is a free POS system that runs on Apple and Android tablets and smartphones. Square offers a set of inventory, sales, ticket management, and payment tools for free, making it a low-cost bar POS option for new bars with a low budget and operations like breweries that don't need detailed ingredient tracking.
Square Pricing
Square is a free POS system. That means there are no monthly, startup, or cancellation fees to access and use the POS software on your smartphone, tablet or computer. So, if you already have an iPad or smartphone, you can quite literally run your bar using Square POS on your existing device and have no initial costs at all.
The only fees you pay to Square are payment processing fees when a customer pays with a credit card. Square's low flat-rate card processing fees and straightforward and hold no surprises. You pay a small percentage of each sale, usually 2.75% on typical tabs, and that's it ― no hidden transaction fees, batch fees, or other charges at the end of the month.
Note: Square has recently changed its flat-rate fee of 2.75% to 2.6% + 10 cents per transaction. We will update the pricing and our ranking of providers in the next update of this article.
Square Features
Considering Square's free price tag, the features it includes offers a great value, especially for businesses that don't need complex inventory management. With Square, you can create customer profiles, track sales, manage staff, and run reports. Square has plenty of features you can add-on as needed, such as loyalty programs, email marketing, or payroll management.
Square Tab & Check Management
With Square, you can keep tabs open and toggle between them as needed. When it's time to cash out, checks can be split multiple ways and with multiple payment methods. Square doesn't have the features to pre-authorize a credit card, but you can store payment information under customer profiles.
Square Menu & Inventory Management
With Square, you can create menu items and track sales by item. Unlike Toast, Square does not have the tools to store recipes or track ingredient-level inventory. For this reason, Square is best for bars that mainly serve beer or wine, which don't need as detailed tracking as complicated cocktails.
Square Employee Management
The free Square POS has tools to create employee logins and run reports by employees. Features like payroll processing and time tracking can be added on for an extra monthly fee of $34 plus $5 for each employee. Businesses can also pay $5 per month for Square's Employee Management feature, which lets you set permission levels for each employee, access clock-in and clock-out times, and view insights such as sales per labor hour.
Square Customer Relationship Management
One of the biggest benefits of using Square are the free customer relationship management (CRM) features. You can add customer information one by one as needed, or upload customer information in bulk with CSV files. Square also automatically adds customer information after purchases. You can collect contact information, including to send digital receipts, and add notes to each customer profile.
Square Reporting and Analytics
Square's free reporting tools are somewhat limited, mainly because you can't track items at the ingredient level. However, Square does show daily sales totals, sales per category and item, as well as information on discounts and refunds. Plus, Square provides valuable customer insights, such as who is spending the most and who your most frequent customers are. If you upgrade Square's Employee Management features for $5 per month, you will also be able to run detailed reports on employee performance and attendance.
Square Ease of Use
Square is one of the most user-friendly POS systems on the market. While Square lacks some restaurant and bar-specific features, it excels in convenience, which is important in fast-paced bar environments. Like Toast and many of the other systems on our list, Square has built-in payment processing which is convenient, and businesses have the option of adding or removing extra features as needed.
What Square is Missing
Many of the POS systems on our list have dedicated solutions for bars or restaurants. Square POS is a generic POS system, so it is lacking some of the industry-specific features you may want, such as ingredient-level tracking, card pre-authorizations, and timed promotions for happy hour. Square does have a restaurant POS system called Square for Restaurants which is $60 per month, but it does not include any of those features.
Square Reviews
Square POS reviews are generally positive. Users love how the system is so intuitive and easy to use. Of course, people also like that the POS app is completely free to use. Some reviewers report having trouble contacting a live customer service rep, and are not satisfied with Square's support hours.
TouchBistro: Best POS for Bars Offering a Full Food Menu

TouchBistro is a top-rated iPad restaurant POS system with tools to track food costs and measure profit margins for individual menu items. Starting at just $69 per month, TouchBistro is an affordably-priced option for bars with a full food menu that need restaurant-level inventory management.
TouchBistro Pricing
TouchBistro starts at $69 per month per terminal. TouchBistro is the only solution on our list that is not entirely cloud-based, so you will likely need to purchase an Apple Mac Mini to serve as the "brain" or server for your software system. Mac Minis cost around $800 and each iPad is under $400.
Also unlike most of the solutions on our list, TouchBistro does not have built-in payment processing. So, you will need to open a merchant account with one of TouchBistro's integrated payment processing partners.
TouchBistro Features
TouchBistro has over 200 restaurant-specific features built-in, including tools for creating detailed ingredients and menu item reports. Bars can set up customizable inventory countdowns and low-stock alerts. Bars can also manage unlimited ingredients including wholesale costs, retail pricing, and unit measure for each.
TouchBistro Tab & Check Management
TouchBistro has a "fast-bar" register mode to take and close orders with just two taps. You can also create dozens of tabs, keep them open, and toggle between them. When it's time to cash out, TouchBistro can split checks multiple ways.
TouchBistro Menu & Inventory Management
TouchBistro has some of the most robust menu and inventory management features out of all the solutions on our list. Like Toast, TouchBistro has tools to track inventory items down to an ingredient level. Bars can assign ingredients, descriptions, and instructions to each recipe item. TouchBistro also has features to set automated menus and pricing for certain times of the day or days of the week, such as happy hour pricing.
For bars that offer food, in addition to detailed instructions, ingredient list, and ingredient-level tracking, servers can add modifiers or specific cooking instructions to each item as they are ordered. Bar owners can also set specific pop-ups for menu items to remind servers about add-on items, combo deals, or to upsell items.
TouchBistro Employee Management
Most systems have tools to create employee logins and track general activity. TouchBistro also has tools to create specific settings for each employee login, manage payroll, calculate labor costs, and track staff performance. Bars can sync TouchBistro with 7Shifts for employee scheduling. Another unique feature of TouchBistro is the in-app messaging it provides. Employees can send messages to one another while on shift.
TouchBistro Customer Relationship Management
TouchBistro has built-in CRM features that let bars create customer profiles and store customer data for free, similar to Toast and Square. TouchBistro has a program called TouchBistro Loyalty, which starts at an additional $49 per month. TouchBistro Loyalty includes features like a loyalty program, gift cards, email and SMS marketing, VIP customer features, and order-ahead options.
TouchBistro Reporting and Analytics
TouchBistro's reporting and analytics features can be accessed from the iPads in your bar, on a computer, or through a smartphone. TouchBistro has standard reports like daily sales totals and sales by item, plus, the system has detailed reports like profit margin per menu item, staff performance, inventory tracking, and more. TouchBistro has over 50 reports built-in. Data can be exported via CSV, to QuickBooks, printed, or emailed. Businesses can also create and save custom reports or templates.
TouchBistro Ease of Use
Like all of the systems on our list, TouchBistro is a user-friendly touch-screen POS system. It's highly customizable with color-coding options and the ability to add pictures. The installation for TouchBistro may be more complicated than other systems, as you will need to setup a local server.
What TouchBistro is Missing
The base version of TouchBistro does not include more sophisticated CRM features like a loyalty program or marketing tools. These are only available with the purchase of TouchBistro Loyalty for an additional $49 per month. TouchBistro also does not have the ability to pre-authorize credit cards, like Toast and Revel Systems can.
TouchBistro Reviews
Overall, TouchBistro user reviews are fantastic. It's incredibly easy to use and has reliable customer support. Users also say that the reporting features are really detailed, and more sophisticated than reporting tools in other POS systems. Some reviewers say that TouchBistro is a little pricey.
ShopKeep: Best POS Software for Standalone Bars

ShopKeep is an iPad POS that is known for detailed inventory management features. ShopKeep's ingredient-level tracking and customizable low stock alerts make it a good option for standalone bars wanting to accurately track on-hand ingredients for a competitive price.
ShopKeep Pricing
ShopKeep provides all businesses with custom quotes, so you will have to contact them directly for an estimate. However, ShopKeep previously advertised its POS system as $69 per month, which is the same as TouchBistro and Lightspeed. Businesses can also purchase extra hardware like iPad stands, receipt printers, and cash drawers through ShopKeep for an additional quote-based fee.
ShopKeep Features
ShopKeep has solid features like bulk inventory management, employee logins and permission settings, reporting, and more. ShopKeep has a user-friendly and highly customizable interface along with a responsive customer support team.
ShopKeep Tab & Check Management
Like all of the other systems on our list, ShopKeep lets you run multiple customer tabs and split checks as needed. Like most systems on our list, ShopKeep has settings to automatically suggest different tip amounts. However, ShopKeep does not have the tools to pre-authorize credit cards.
ShopKeep Menu & Inventory Management
ShopKeep lets you track inventory down to the last drop. You can create your menu, tie specific ingredients, in specific amounts, to each item recipe, and ShopKeep will track it all. When you get low on one item, ShopKeep's low-level tracker notifies you it's time to reorder. ShopKeep lets you customize menu and menu items, but it doesn't have features to automatically adjust menus or pricing during specific time periods, such as for happy hour.
ShopKeep Employee Management
ShopKeep has tools to create employee logins and set custom permission levels, which is a pretty standard feature. Additionally, ShopKeep includes features for employees to clock in and out of shifts and view time reports in ShopKeep Back Office. ShopKeep also has reports based on employees and options to set employee discounts.
ShopKeep Customer Relationship Management
ShopKeep's CRM tools help you track your top customers and contact them with emails about promos and special events. WIth ShopKeep, bars can track individual customer sales history, capture customer information at checkout, send customized email receipts, and import customer information into contact lists. ShopKeep also has a MailChimp integration for customized email promotions.
ShopKeep Reporting and Analytics
ShopKeep offers real-time reporting and analytics on register information, shift summaries, ingredient tracking, and sales data. ShopKeep can also tell bars which drinks are most profitable and help inform staffing decisions by showing you which days and times are busiest. All of this data is accessible through desktop or mobile, including ShopKeep's Pocket app specifically for reports. For accounting, ShopKeep integrates with QuickBooks and can send sales data directly to QuickBooks each night.
ShopKeep Ease of Use
ShopKeep is very easy to use. Like all the other POS systems on our list, ShopKeep has an intuitive touchscreen layout. It also has one of the most customizable interfaces out of all the POS systems on our list.
What ShopKeep is Missing
As a beverage and food service POS, ShopKeep is missing a few key elements that the more targeted restaurant and bar POS systems on our list provide. It doesn't have a table layout screen, kitchen display system, or built-in online ordering or payroll, but you can add some of these features with paid integrations.
ShopKeep Reviews
Overall, ShopKeep reviews are positive. Users like that ShopKeep is easy to use and intuitive to navigate. Users also say the customer service is friendly and helpful. Some reviewers report glitches or issues with system updates.

Lightspeed Restaurant is a cloud-based iPad POS system designed for the food service industry. It offers comprehensive front-end and back-end management features like table mapping, timed menu events and pricing, and detailed reporting that are a great fit for full-service restaurants that also have bar areas.
Lightspeed Restaurant Pricing
Lightspeed Restaurant software starts at $69 per month for one register, which is competitive with the other POS systems on our list. Lightspeed runs on iPads which can be purchased for under $400. Lightspeed has a payment solution called Lightspeed Payments that offers a standard flat 2.6% + 10 cents per transaction rate.
Lightspeed Restaurant Features
Lightspeed POS is an award-winning multi-industry POS system that is ideal for restaurants with bars and multi-location businesses because all aspects of the restaurants and bars can be managed from one centralized POS. Lightspeed supports detailed inventory tracking and transfers between locations, multi-location staffing, per-location sales reporting, and much more.
Lightspeed Restaurant Tab & Check Management
Lightspeed Restaurant has tools to easily take orders, run tabs, and split checks as needed. Like TouchBistro, Lightspeed has settings to create pop-ups for servers with add-on, combo- or upsell reminders.
Lightspeed Restaurant Menu & Inventory Management
Lightspeed is designed for full-service restaurants, so it has tons of features to manage menus and track inventory. Bars and restaurants can choose to track food and liquor at an ingredient-level. Lightspeed also has timed menu features for special menus and discounted pricing, such as for happy hours.
Lightspeed Restaurant Employee Management
Like most systems, Lightspeed has individual employee logins and prompts employees to clock-in and clock-out for shifts. Managers can also set different employee permission levels to offer discounts, void transactions, change menu prices, or run sales reports.
Lightspeed Restaurant Customer Relationship Management
Lightspeed Restaurant has a suite of CRM tools built into the POS, including customer profiles with the ability to add notes and view sales history. Bars and restaurants can also view a customer's lifetime value, including predictions on future purchases, and designate VIP customers or set discounts at an individual customer level.
Lightspeed has a separate loyalty program called Lightspeed Loyalty. For an extra $59 per month, businesses can implement a point- or purchase-based rewards program with integrated marketing tools including SMS and email marketing.
Lightspeed Restaurant Reporting and Analytics
In general, Lightspeed is known for having really powerful reporting tools, and its restaurant POS is no exception. Businesses can see which drink and food items on their menus are bestsellers, view current stock levels, and get reports for sales, taxes, tips, and more.
Lightspeed Restaurant Ease of Use
Lightspeed Restaurant is a touchscreen POS that is fairly easy to navigate. Lightspeed is much more feature-rich than some of the other POS systems on our list, such as Square, so it will take longer to learn all of the ins-and-outs of this system, but the trade-off is more specific reporting data.
What Lightspeed Restaurant is Missing
Lightspeed is missing some of the bar-specific features that may be "must-haves" for someone looking to start a bar, such as credit card pre-authorization and the ability to manage drink recipes. Businesses looking for these features should consider choosing Toast.
Lightspeed Restaurant Reviews
Lightspeed is a very highly-rated POS system. All of our Lightspeed Restaurant user reviews are positive. Users like how accurate and detailed Lightspeed's reporting information is. Reviewers also say that Lightspeed's customer service is excellent. Some reviewers wish the onboarding process was more thorough, as the system does have a steeper learning curve.
Bottom Line
Bars need a POS system that covers basic features like payment processing and sales reporting. However, bar owners also want industry-specific features like running multiple open tabs, tracking liquor stock in real time, and pre-authorizing credit cards so that no tabs go unpaid at the end of the night.
Toast POS offers all of these features, and more, at a competitive price point. Toast has a POS solution that is specifically designed for bars, is easy to use, and provides the best reporting data for bars out of all the systems we evaluated under $100 per month. Visit Toast for a free demo.