5 Best Open House Showing Management Apps 2023
Hosting an open house event or showing a property is a great way to expedite the sale of a home and build your brand. However, there is a lot for real estate agents to prepare before letting buyers into a home. Fortunately, open house apps can help you prepare, manage, and stay organized throughout the event. These apps can also assist in generating leads, making your event more successful and less stressful.
After evaluating options based on pricing, features, customer reviews, and ease of use, we have identified the five best open house showing management apps:
Best Open House Showing Management Apps at a Glance
School

Starting Price

Free Plan/Free Trial

Social Media Integration

Customer Support

$25 per month

✓

(14 days)

✓

$20 per month

✓

(Free plan)

✓

$8 per seat, per month

✓

(Free plan and 14-day trial)

✕

$49 per month

✓

(14 days)

✕

$18 per month

✓

(14 days)

✕
Explore various Open House Showing Management Apps and discover the ideal option for your needs by taking our quiz.
What's the Best Open House Showing Management App For You?
Spacio: Best for Teams & Brokerages

Pros
Offers automated digital advertising strategies
Provides unlimited open house listings
User-friendly interface
Cons
No live chat support
Does not provide individual appointment scheduling tools
Customer service during business hours
Spacio Pricing
Agent: $25 per month
Team: $100 per month for 5 agents
Brokerage: Call for custom pricing
Free trial: 14 days
Our Expert Opinion on Spacio
Spacio is one of the best open house showing management apps with a wide range of features. With its streamlined lead capture, automated follow-ups, and unlimited open house listings, Spacio makes it easy to market your listings to potential buyers. Additionally, this app is accessible across all devices, including a mobile app, which makes it convenient for users on the go.
As the best option for teams and brokerages, it offers brokerage reporting, admin permissions, individual agent management, social sharing, and in-app branding. These features make it an excellent choice for enterprises looking to streamline their open house showing management process. However, some users may find it even more valuable if Spacio were to add individual appointment scheduling tools to its offerings.
CRM integration: Spacio seamlessly integrates with top-notch CRM (customer relationship management) software and marketing solutions, ensuring the best possible performance for current business processes.
Verified consumer insights: Get valuable real-time social insights on verified contacts to assist with fostering in-person connections during an open house.
Additional resources: The website also features useful articles about open house management, such as "The Ultimate Guide to Hosting a Successful Open House" and "Spacio Case Study: Bringing Open Houses Into the Digital Age."
---
Spacio has a rating of 3.2 out of 5. The Spacio app has gained a reputation for being fast and easy to use when collecting visitor information during open houses. Its user-friendly interface and simplified process have made gathering attendee details easier, streamlining follow-up procedures and providing a seamless experience.
However, some users have reported recurring issues with the app's functionality, such as trouble logging in or difficulty with navigation. There is also a specific problem related to subscriptions that prevent successful sign-in despite attempts at support in the past. Consider Curb Hero for its automated tools.
---
Curb Hero: Best for Diverse Features & Affordability

Pros
Transparent pricing
Unlimited number of open house listings
User-friendly interface
Cons
Does not offer discounts for annual payments
Features like email marketing and analytics come with a fee
Assistance for customers is only available during regular business hours
Curb Hero Pricing
Free plan: For agents
Standard: $20 per month
Custom: Upon request
Our Expert Opinion on Curb Hero
Curb Hero is one of the top open house showing management apps providing customer relationship management (CRM) services and lead generation tools to help you get more leads quickly. It also offers unlimited open house listings and automated seller's reporting, making open house management much more efficient.
The app stands out because of its affordability. You can access its wide range of features by only paying $20 for a subscription plan. Aside from the features listed above, you can access appointment scheduling, email marketing, data analytics, and social media integration. Curb Hero can improve its services by extending customer services beyond business hours.
QR code sign-in sheet: Open house attendees just need to scan a QR code to be instantly added to your leads list.
Mobile app: Curb Hero is accessible through your mobile device, making it more accessible for agents who are always on the go.
Automated follow-ups: If you need to follow up on your leads, the app can automate it to help save you time.
Fully editable: Customize the sign-in sheet to showcase your brand.
---
Curb Hero boasts a 5 out of 5 rating, with users consistently praising its exceptional features. They particularly appreciated the automatic follow-up and thank-you messages that streamline engagement with potential clients. Users also appreciated its easy access to review their leads, allowing for efficient organization and follow-up. They also mention that the Curb Hero developers have been highly responsive to feedback, readily implementing suggested improvements and enhancements.
The Curb Hero app has enjoyed mostly positive feedback, though there have been a few criticisms. Some users initially noted limitations in functionality and photo enhancement. Notably, the Curb Hero team proactively addressed these concerns by swiftly improving the app based on user input. However, customer support is available only during business hours. If you require extended support hours, an alternative to consider is Open House Wizard.
---
Calendly: Best for Appointment Scheduling
Pros
Discounts for annual subscription plans
Accessible through a mobile app
Provides a digital or QR code sign-in sheet
Cons
Does not provide unlimited open house listings
No automated seller's report available
Some features like email marketing and lead generation come with additional fees
Calendly Monthly Pricing (per User)
Basic: Free plan
Essentials: $8
Professional: $12
Teams: $16
Enterprise: Customized
Free trial: 14 days
Our Expert Opinion on Calendly
Calendly is one of the top open house apps for realtors with standout features, including robust CRM capabilities, email marketing, and lead generation tools. These can help you turn visitors into leads to boost your business. Calendly also offers data analytics and automated follow-ups, facilitating effortless engagement with prospective buyers.
As the best app for appointment scheduling, its automated platform allows more innovative scheduling for teams engaged in meetings at a scale. You can share your availability and effectively pinpoint an optimal time frame for all parties. However, Calendly can improve by providing an automated seller report, which may enhance the app's overall efficiency.
Additional resources: Find e-books, guides, webinars, blog articles, and video tutorials on Calendly's website.
App integrations: Integrate Calendly with other business apps, such as Zoom, Notion, Zapier, Typeform, and Chrome.
Meeting polls: Send out meeting polls to your team so that they can vote on the proposed meeting times.
---
Calendly has a 4.7 out of 5 rating. Users find the Zoom integration valuable, improving the meeting experience. The ability to effortlessly embed a widget into any webpage is a standout feature, making scheduling a breeze. Sharing a link with clients is simple and streamlines the process of scheduling meetings. Additionally, the app's seamless connection with Google Calendar ensures efficient synchronization.
However, some users have reported issues with the integration with Outlook, noting that this functionality needs fixing. Moreover, some users expressed disappointment in the Zoom integration's unavailability in the free plan, which could limit certain users' options for video conferencing. If you require more seamless integrations with other business tools, Spacio is an alternative worth considering.
---
Showable: Best for Virtual Tours

Pros
Offers pricing transparency to its users
Appointment scheduling tool
CRM capabilities
Cons
No mobile app currently available
Does not offer discounts for annual subscription plans
No available free plan like Calendly
Showable Pricing
Individual plan: $49 per month
Team plan: $99 per month plus $10 per user
Free trial: 14 days
Our Expert Opinion on Showable
Showable is one of the best open house showing management apps offering CRM, appointment scheduling, email marketing, and lead generation tools. These features help you generate more leads and increase your chances of success. Showable offers data analytics, unlimited open house listings, and automated seller reports. These provide agents with valuable insights to help them make informed decisions regarding the results of their open house events.
This app stands out as the best option for unlimited virtual tours. These tours are automated and include email follow-up to keep your leads engaged. Additionally, virtual tour analytics are automatically added to your CRM and listing activity reports. While Showable is an excellent option, it would be even better if it were available as a mobile app.
QR code sign-in sheet: Open house attendees just need to scan a QR code to be instantly added to your leads list.
Self-booking calendar: Agents can request showing appointments quickly through an online booking calendar, making scheduling hassle-free for all parties involved.
Broadcast messaging: Send broadcast emails to all the agents who have shown interest in your listing directly from your dashboard.
Automated feedback: Automatically gather showing feedback from your guests.
---
At the moment, there are no Showable reviews available from third-party sources. Nevertheless, our experts appreciate the functionalities that Showable provides, which include a digital sign-in sheet, appointment scheduling, and automated follow-ups. These features provide real estate agents with a more streamlined and efficient management process for open house events.
Though it offers several excellent features, we have noted some areas where it could improve its services. For instance, it could consider social media integration, making it easier to share open house events and contact potential buyers. Additionally, creating a mobile app would increase accessibility for users. Should you require a mobile app, we recommend Curb Hero.
---
Open House Wizard: Best for Maintaining Communication With Potential Buyers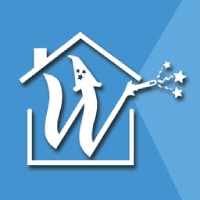 Pros
Extensive branding options
Guarantees no hidden fees
User-friendly interface
Cons
No social media integration
Limited number of listings available
No access to data analytics
Open House Wizard Pricing
Up to 3 Members: $18*
Up to 5 Members: $20*
Up to 10 Members: $26*
Up to 25 Members: $42*
Up to 100 Members: $100*
Individual Agent Account: $85 per year
2-Person Agent Team Account: $120 per year
Free trial: 14 days
*Per month with annual subscription
Our Expert Opinion on Open House Wizard
Open House Wizard is a great option for agents looking for an open house registration app. One of its notable features is the automated follow-up messages, allowing visitors to receive welcome emails from the app immediately. These emails provide information and additional photos of the house. Other notable features include CRM tools, email marketing, and lead generation tools. All these help agents host a successful open house that generates quality leads.
This app is best for staying connected with buyers. Its unique feature enables the agent to showcase a video or slideshow highlighting your home's features while also allowing the agent to personalize the sign-in page with their information and your home's details. To enhance the user experience, however, it would be beneficial for the app to provide automatic appointment scheduling.
Email verification: In case open house attendees make email typos or input fictitious email addresses, the app promptly notifies the agent.
Runs across multiple devices: The app operates seamlessly on all devices and platforms, including laptops and mobile.
QR code sign-in sheet: Open house visitors can scan a QR code to be added to your leads list instantly.
---
Open House Wizard has an overall customer rating of 4.5 out of 5. Users have praised the app for its user-friendly interface, efficient customer service, and valuable features that offer great value for the cost. The app's customer interaction features, like automated email follow-ups and a scannable QR code for visitors, have been especially appreciated. Also, the app's immediate availability of visitor information has streamlined follow-up procedures, leading to an enhanced user experience.
While the app has numerous strengths, there are some areas where users have encountered challenges. One recurring issue is the unreliability of the offline mode, which needs to perform as expected consistently. Additionally, some users have noted that the touch-free sign-in page doesn't occupy the entire computer screen, which could cause visual clutter when other tabs are open. For a better experience with the sign-in page, consider Curb Hero, which allows easy sign-in through a QR code.
---
How We Evaluated the Top Open House Showing Management Apps
We have evaluated the best open house showing management apps to assist you in arranging a successful event. Our evaluation process considered pricing, general features, ease of use, help and support, customer ratings, and expert scores. We have verified the quality of these apps to ensure that they provide high-quality management services.
After careful consideration, we've determined that Spacio is the top open house showing management app with a score of 4.45 out of 5. This app streamlines the process of managing open house events by facilitating team management, automated lead capture and follow-ups, brokerage reporting, admin permissions, individual agent management, social sharing, and in-app branding. With Spacio, you can make your open house showings more efficient and effective.
Here are the criteria we used to determine the best open house showing management apps:
40% of Overall Score
We evaluated various app features, including CRM, email marketing, social media integrations, lead generation, appointment scheduling, automated follow-ups, and analytics.
25% of Overall Score
The pricing depends on the cost of subscription plans purchased by the user. We compared the various prices to find what is most cost-effective. We also evaluated it based on the availability of free plans and trial versions.
10% of Overall Score
We assessed the apps based on the technical skill required for setup and operation, user-friendly interface, and mobile app availability.
10% of Overall Score
We analyzed customer feedback for each program, specifically focusing on product reviews and provider popularity, to ensure the apps meet user satisfaction.
10% of Overall Score
Our knowledge and hands-on experience with providers enable us to evaluate each application's standout features, affordability, and user-friendliness.
5% of Overall Score
We examined the accessibility and availability of customer service for technical support and instructor assistance.
*Percentages of overall score
Frequently Asked Questions (FAQs)
Managing an open house involves:
Preparing the property
Promoting it through various channels
Placing clear signage
Having relevant documentation ready
Warmly welcoming visitors
Showcasing the property's features
Collecting visitor information
Gathering showing feedback
Send follow-up emails afterward
Evaluating the event's success to refine strategies for future open houses.
Creating a positive and inviting atmosphere is essential to attract potential buyers, turning visitors into leads, and leaving a lasting impression.
---
While the two events are related, they are not exactly the same. A showing is typically a private appointment arranged for a potential buyer to view a property. It is usually scheduled in advance and allows the buyer to have a more personalized experience with the property.
On the other hand, an open house is a public event where anyone can come and view the property at a specific time. It is usually a more casual event and allows multiple people to view the property at once. So while both events serve the purpose of showcasing a property, they are different in terms of who is invited and the level of personalization involved.
---
The best sites for open houses for real estate agents are Zillow and Realtor.com because you can advertise your open house event directly on the website. Both sites provide a wealth of information about properties, including home values, market trends, and property details. They also allow agents to create profiles and advertise their services to potential clients. These can help agents build their businesses and find new clients.
Having a personal website is also advantageous for real estate agents because it allows them to showcase their experience, expertise, and services to potential clients. A personal website can also be an accessible platform that features the agent's property listings, client testimonials, and contact information. It can also help agents establish their brand and stand out in a competitive market.
---