Unique real estate open house ideas can be the key to a successful property showing and subsequent sales. To help make your showing a success, we asked real estate professionals for their best open house tips. Their responses cover everything from staging to more innovative ideas like hiring a drone banner to advertise your event.
The 41 real estate marketing open house tips from the pros are:
---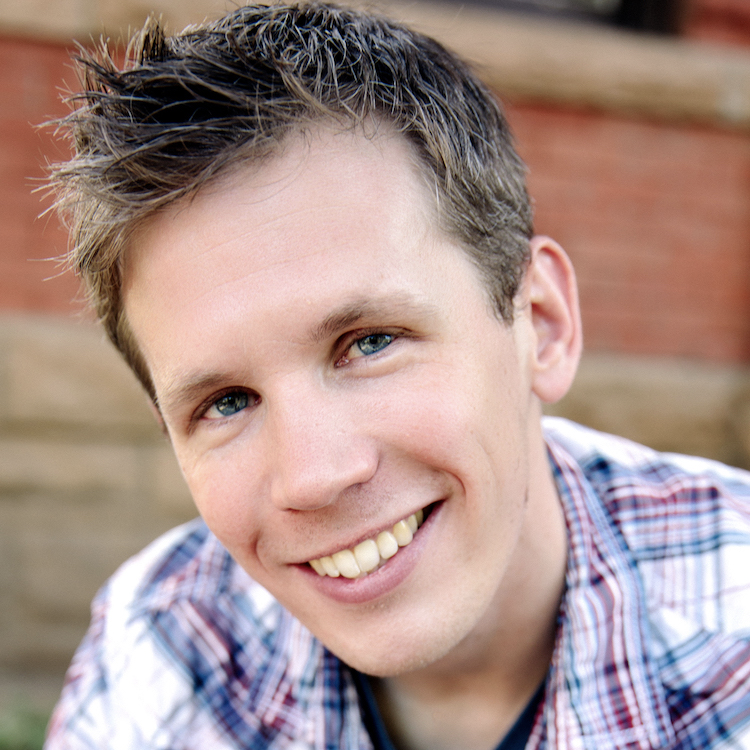 If you have trouble reading your sign-in sheet after an open house, consider using an online sign-in process. Upon arriving at your open house, allow visitors to sign in on your phone or tablet and have their information exported directly into your cell phone and customer relationship management (CRM) tool. Spacio is a real estate software that allows agents and brokerages to collect visitors' information during open house events using their app or website. It also verifies the accuracy of the visitors' contact information, which helps users get higher quality leads.
---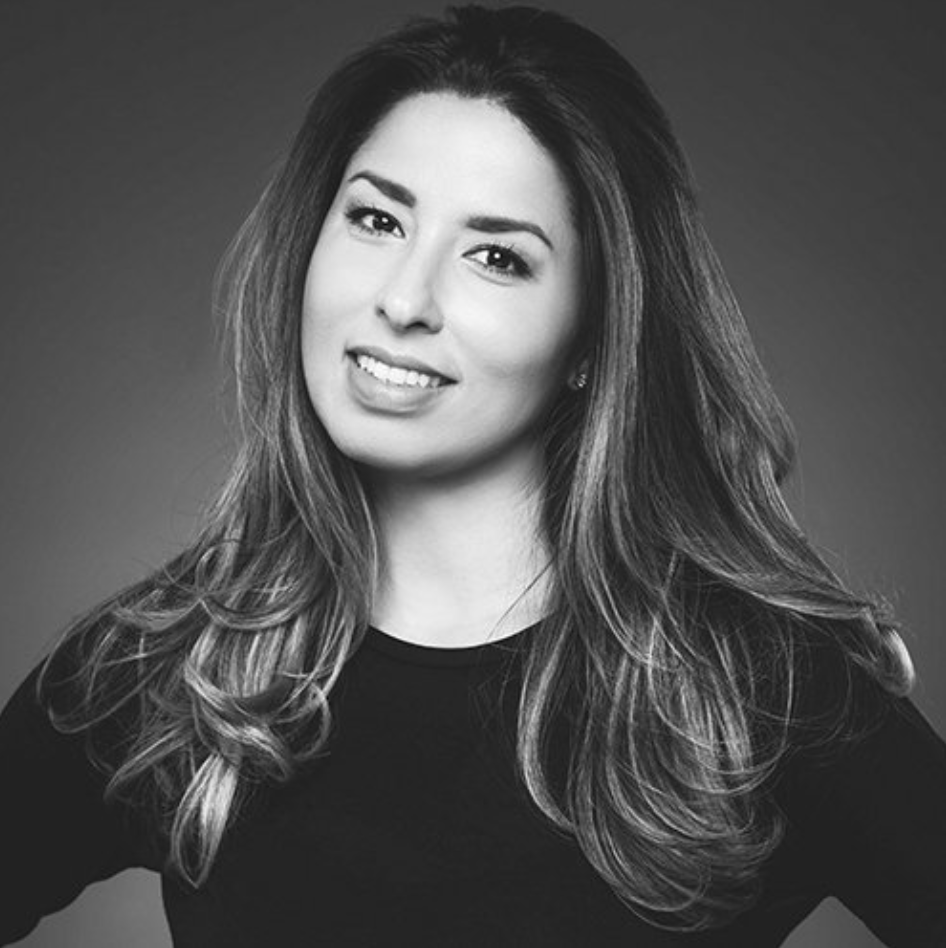 2. Engage With Your Visitors
Gina Blancarte, Real Estate Agent, The Agency
The best and most treasured tip I can give is to put away your cell phone—out of view, either in your pocket or a drawer—and do not be on your computer. Think about it. When you arrive at an open house as an agent and you see the hosting agent on their cell phone or computer, what is your first thought? Mine is that they would rather be somewhere else and are not totally interested in selling the house.
I understand there are exceptions. However, I've seen this become more than the norm. Host an open house with the intention of engaging everyone who comes in with a smile on your face, eyes up, and armed with facts on the house you want to sell. Your attendees will appreciate your full attention.
---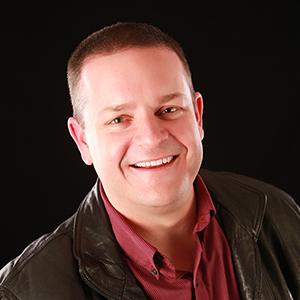 3. Offer Your Visitors Food & Drinks
Matt McGee, Chief Marketing Officer, Cari McGee Real Estate Team
We had great success at a recent open house by turning it into an event—the main attraction (aside from the beautiful home) was that we hired a popular local food truck, and they parked out front. As people came inside and signed in, we gave them a coupon for a free lunch out at the food truck. It was unique and went over well—lots of good feedback.
---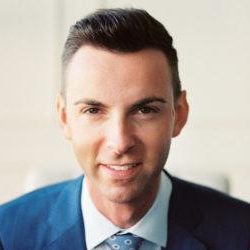 4. Research Market Data Before Hosting an Open House
Blake Ellis, Broker, Windermere Realty Trust
Before the open house, study up on competing listings so you can speak intelligently on the competition and recent sales. Also, since not everyone who comes through the property will be "the buyer," make sure to have printouts of all the competing listings in the immediate area so that in the event a potential buyer doesn't have interest in the house that's being held open, you can still potentially work with them on another of the homes they might be considering.
---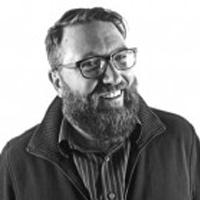 Christopher Linsell, Real Estate Writer, The Close
Postcards remain a tried-and-true method of finding new real estate leads. In addition to showcasing properties, you can use postcards to announce your next real estate open house. ProspectsPLUS!® lets you print and mail beautiful real estate postcards with a variety of professionally designed templates to choose from. You can market by neighborhood, subdivision, or demographic and schedule and track your mailings.
---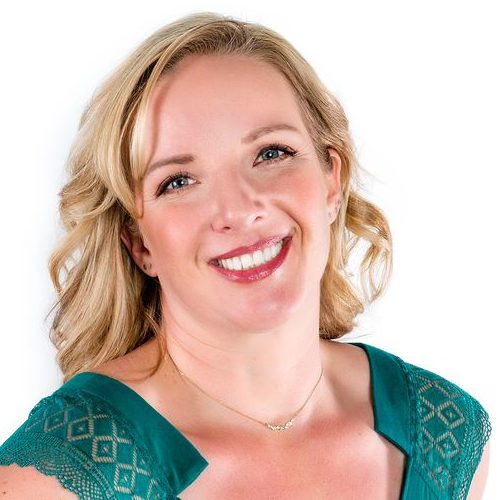 6. Build Your Contacts Without Flyers & Show Sheets
Kristina McCann, Broker Associate, Alain Pinel
My favorite open house tip (real estate agent to real estate agent) is not to provide flyers but to explain to clients and potential homebuyers that "these days, digital marketing packages are so robust, along with reports and disclosures" that it's much better to email them. This way, I have increased (in a major way) information capture.
If a buyer is leery of providing the contact information, I tell them that I will either copy their real estate agent or respect their privacy, but that this way they have a direct line to ask questions. I pick up more buyers to put in my drip system this way—when you "let" them take a flyer and walk out the door, they're gone forever.
---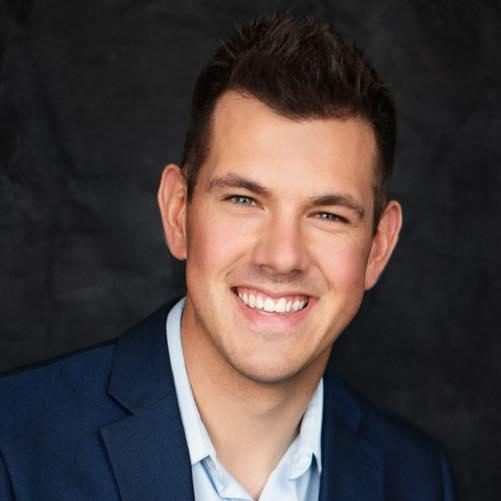 7. Schedule Open Houses When Listings Go Live
Mike Higgins, Real Estate Professional, Keller Williams Realty, Inc.
One strategy that has worked well for us is to put a lot of effort into marketing a home while it is still "coming soon" and at the same time, market an open house for the same day it hits the market. In a market where homes are selling quickly and for top dollar, this could be a great strategy to generate buzz and get your sellers more money. Convenience is key, as most people work until early evening and getting a showing privately is tough. Then, if you can't get in, oftentimes the home is sold.
An open house on the day you list allows those people to view the home quickly. It also shows those people that there is a lot of interest in the home and generates more action vs just a bunch of lookers. This will ultimately lead to more offers, more competition, and a higher sale price for your sellers.
---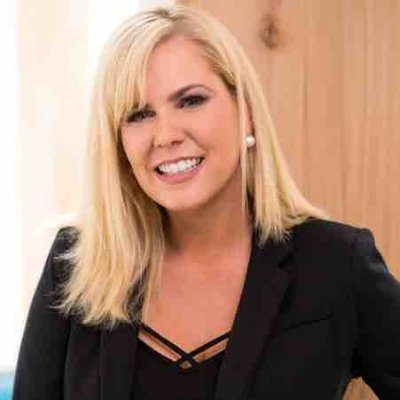 8. Open All the Curtains to Let the Light Shine In
Raena Janes, Real Estate Agent, RJ Homes
Tucson is home to some of the best views, and quite often they can be seen in every part of Tucson—and if they can, natural light is key to the homebuyer process. When we first arrive at the property, we walk through the home and take inventory of rooms to highlight with natural lighting. We find that the homebuyers generally embrace it because that's what most people want. In most cases, Tucson weather is rather stagnant; we don't really have to worry about the rain unless it's monsoon season. However, we still leave the blinds open. It can really transform a space even if the weather isn't the best outside—ceiling lighting can only do so much.
---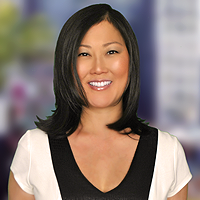 9. Make Minor Renovations & Repairs Before Your First Open House
Julie Park, Licensed Real Estate Salesperson, Level Group
Most sellers and their brokers know the importance of cleaning and decluttering a home before listing it on the market, but I also stress the importance of making small home improvements to my clients. If the first things a buyer sees are outdated light fixtures, peeling paint, and dirty windows, they can easily be put off and focus on how much work the property needs. Hiring a window cleaner, painting, and replacing light switches, outlets, and fixtures are all relatively inexpensive ways to make a better first impression.
---
A beautiful, eye-catching IDX website is a great way to get your property in front of potential homebuyers and promote an open house. Placester is a real estate-specific online platform that helps agents build an IDX website, share properties, and increase real estate lead generation and engagement. Once the site is linked to an agent's local MLS, they can easily share listings and open houses with a targeted audience.
---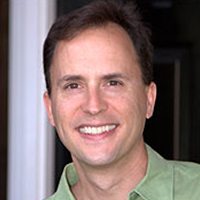 11. Bundle Neighborhood Open Houses Together
Tre Pryor, Editor-in-Chief & Real Estate Expert, Louisville Real Estate
Our office has found greater success in getting three to five open houses scheduled together in the same neighborhood. This way, all of the agents go to work promoting an "event" rather than a single open house. Of course, each home needs to be as welcoming as possible. Many opt for professional staging. This strategy works wonders too—faster sales mean happier clients!
---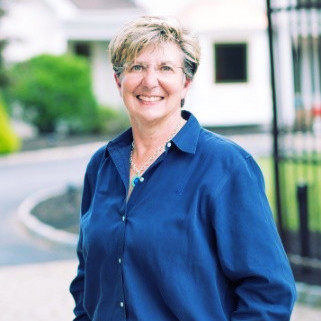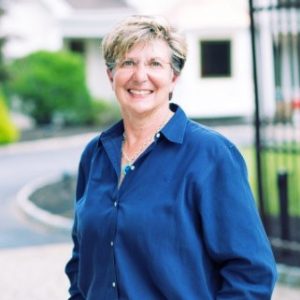 12. Be Proactive & Engage Visitors
Lisa Molinari, Sales Agent, Weichert Realtors
Open houses aren't about just sitting at a house a few hours on a Sunday afternoon. Every good agent takes a proactive approach to an open house. Yes, no doubt it is your moment in the sun as an agent, but it's so much more. It's your chance to present your client's home and have the prospective buyer see it through the homeowner's eyes. A lot of people don't like to talk with agents at an open house. I get it. Who wants to be followed around? If the open house visitor takes the time to listen, the agent is a wealth of information about the home, neighborhood, town, and so on.
---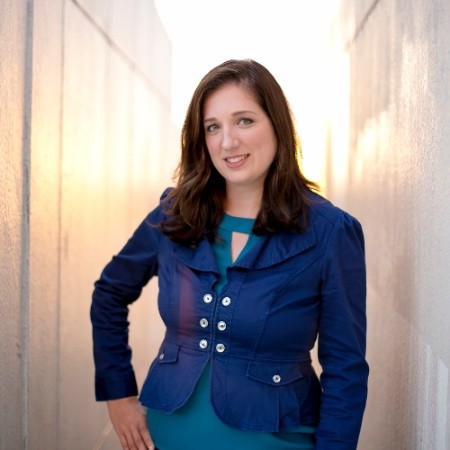 13. Depersonalize the House
Jamie Klingman, MBA, Broker Realtor®, The Klingman Group, LLC
Depersonalize! Having a home that is too full of personal items makes it hard for buyers to see themselves living there. That also means not having underwear lying around (even in bathrooms), no dirty dishes in the sink, and so on. The idea is to have a vibe that it is easy and comfortable to live in the listing.
---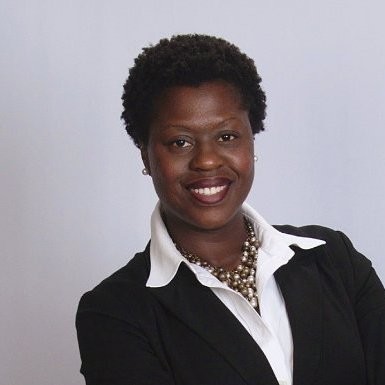 14. Do a Walk-through
Fallon Washington, P.A., Realtor Associate, The Keyes Company
The first thing I always do is a drive-through of the neighborhood and a walk-through of the property itself. I try to get a feel for the neighborhood's personality and what type of buyer would find value living there. This also helps me develop a target audience and keywords for social media marketing of the open house. My walk-through of the property allows me to stage it and determine what I need to bring to the open house to make it more appealing to guests, be it flowers, candles, and so forth.
---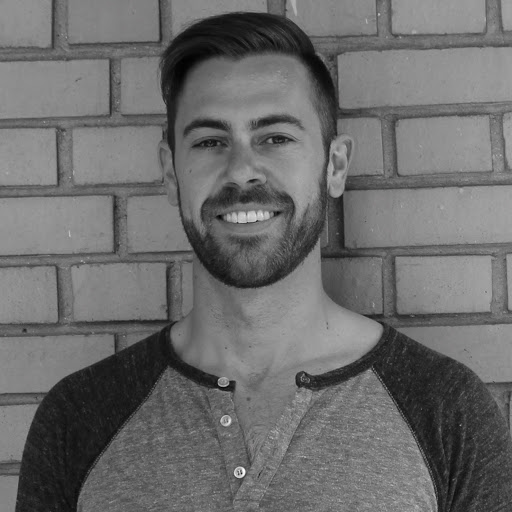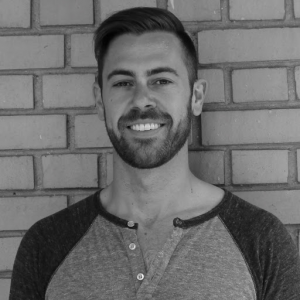 With 185 million visitors per month, Zillow is the largest website for real estate agents to advertise and network. According to the National Association of Realtors (NAR), 90% of homebuyers use the internet to house hunt, so it's essential to establish your online real estate business for free with Zillow to target these leads.
However, if you'd like to maximize your ROI and chance of receiving inquiries, try advertising with Zillow Premier Agent. It gives you the flexibility to advertise with whatever budget is within your means and lets you advertise on local Zillow and Trulia listings. Find rates in your area.
---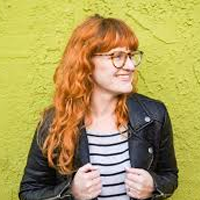 16. Spruce Up the Front Door to Make a Great First Impression
Marni Epstein-Mervis, Founder & Principal, STRUKTR Studios
Simple updates to your front door can make a huge difference. It's the first thing buyers see—an inviting door calls people in and sets the tone for the rest of the home. Good first impressions go a long way and can result in a relatively large return on investment.
---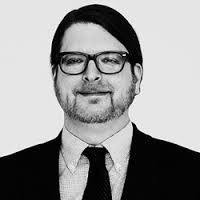 17. Rent a Drone to Hover an Open House Banner
Emile L'Eplattenier, Managing Editor, The Close
Drone advertising is a trendy and eye-catching way to attract attention to your next open house. To take advantage of this exciting open house idea, hire a drone company to attach professional banners to drones and fly them above your listing or in a visible part of your market. Try aerial advertising to increase traffic to your properties and stand out from other listing agents in your farm area.
---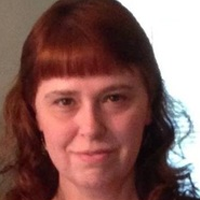 Instead of pulling your hair out the day of your open house, use the handy checklist, linked to above. Make the most of your open house by choosing the right day and time and promoting it with eye-catching marketing materials. Prepare for the big day by putting away valuables, setting the thermostat to a comfortable temperature, and taking care of any lingering maintenance issues. After the open house, follow up with visitors to see if they have any questions to get honest feedback.
---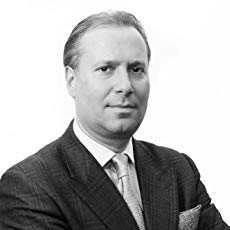 19. Remember to Notify Building Management & Residents
Elliot Bogod, Managing Director, Broadway Realty
When hosting an open house for a residential luxury condo in many buildings in NYC, you have to notify management and get approved to host it. I use a great tool that many buildings allow—a display stand with an open house flyer so all residents who are passing by the front desk are aware of the open house. Often, residents of a building become referrals for potential renters or buyers of your apartment.
---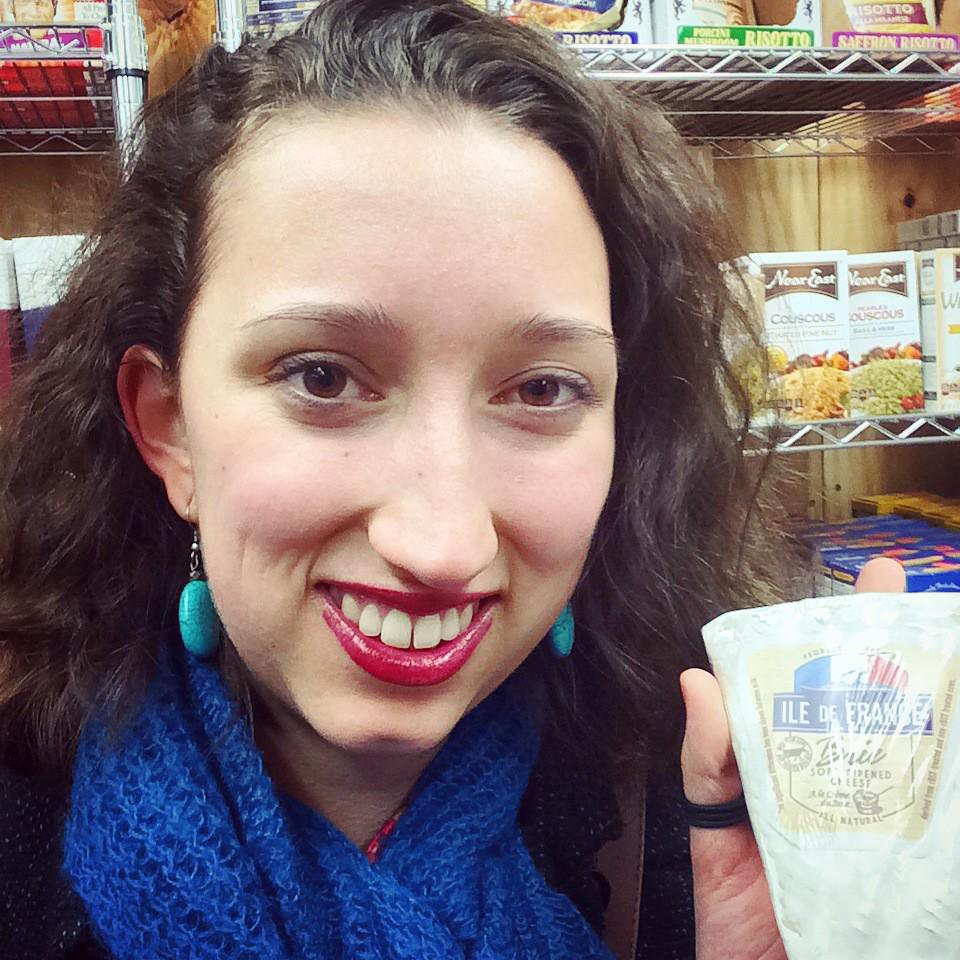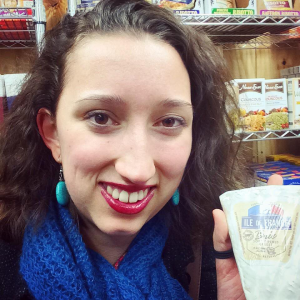 Miranda Paquet, Director of Operations, The Close
If you're looking for ways to keep track of open house attendees and turn them into sales, check out a customer relationship management (CRM) tool like PropertyBase. PropertyBase is an all-in-one real estate platform that includes a scalable, real estate-specific CRM, advanced IDX websites, lead generation, and other features for managing open house leads.
---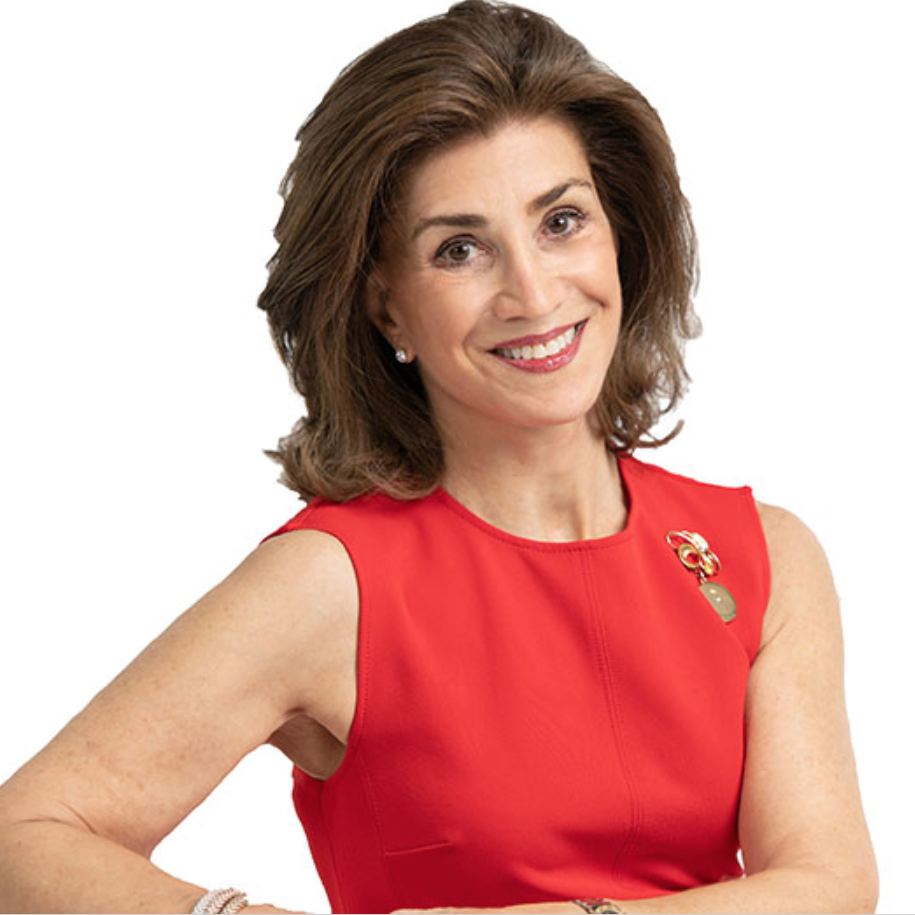 21. Invite Local Celebrities & Media
Dolly Hertz, Licensed Associate Real Estate Broker, ENGEL & VÖLKERS NYC
For the open house itself, advertise shamelessly on all your social media sites, send invitations by email to all your contacts, and run Facebook ads in the nearby ZIP codes. Always advertise the wonderful special luncheon food and champagne you are serving. And if possible, invite a local celebrity to attend and say a few words. Along with that, include a visit from the local TV station to film the celebrity. If you can afford it, it's always rich to have live music—a keyboardist or additional talent. Make it like a party and word will get around. They'll flock to your next one!
---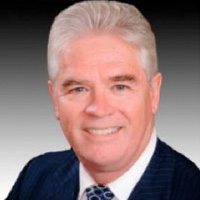 22. Remove All Reminders of Former Owners & Their Pets
John B. Thomas, Jr., Associate Broker, eXp Realty
What can you do to make the house look better? Make sure it's super clean, personal photos removed, and smells good. Turn on every light and open the blinds. Remove the pets. Never let strangers walk through the house unattended.
---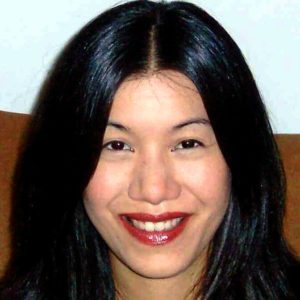 23. Consider Having a Themed Open House
Judy Chin, Real Estate & Home Enthusiast, RE/MAX Signature
These days, hosting an open house is about an experience, even though the prospective homebuyer may not have the opportunity to spend too much time at any given open house. They'd like to maximize their Sundays and preview as many as possible.
For example, if the home is Spanish Hacienda style, why not present delicious tapas? Playing light music (e.g., bossa nova) also cheers up the preview time, too.
---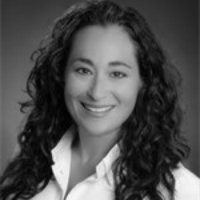 24. Don't Forget to Advertise in Local Newspapers
Nikole Giletti, Realtor, Pacific Sotheby's Realty
Many real estate agents ignore small local papers as they think they'll get more bang for their buck online. While this is true to some extent, small local newspapers are often circulated widely, and their readership usually hits the prime homeowner demographic. Many retirees, for example, read local papers every day.
---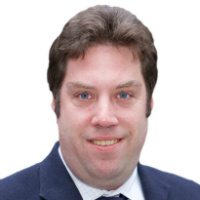 Instead of just emailing prospects pictures of your open house, why not send them a video tour? BombBomb is an easy-to-use tool that helps you create videos, insert them directly into your emails, and track who watches them. Using videos in emails has resulted in over 80% more replies and responses for BombBomb's clients. Because the video is not an attachment, your video message actually gets delivered and seen. Click here for a free demo.
---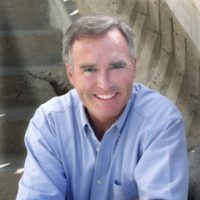 26. Bring in a Housekeeper or Professional Organizer
Brian Horan, Real Estate Broker, Home Buyers Marketing II, Inc.
If it's tenant-occupied, then the agent can offer to bring in a housekeeper. Even if it's not tenant-occupied, paying for a housekeeper can really go a long way in the eyes of the seller. It shows you are looking to make a good impression on the market. It can also help a not-so-organized seller feel a little more organized since you've leveraged a skill set that they may be lacking.
---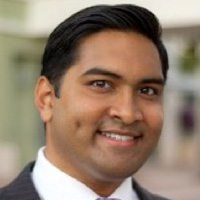 27. Hold an Agents-only Open House
Troy Balakhan, Licensed Real Estate Sales Associate, Keller Williams Jupiter
Build a list of every agent who has sold a house in the neighborhood in the past year, as well as all the active buyer's agents in the area, and call them to personally invite them to the event. Have refreshments and hors d'oeuvres ready for your guests. This leaves a lasting positive impression.
---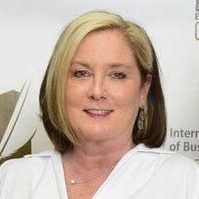 28. Be an Event Planner
Melissa Stevens, President, Stevens Group
We try to make open houses fun and unusual. In two weeks, we will host an open house that will feature an author doing a book signing, food from two top restaurants, pop-up shopping, and more. The home (which is new) will be staged with furniture from a well-known antique and estate sale business. Our goal is to draw people to the home and give them a reason to tour all the rooms and linger. We have also partnered with a media partner for pre- and post-event social coverage.
---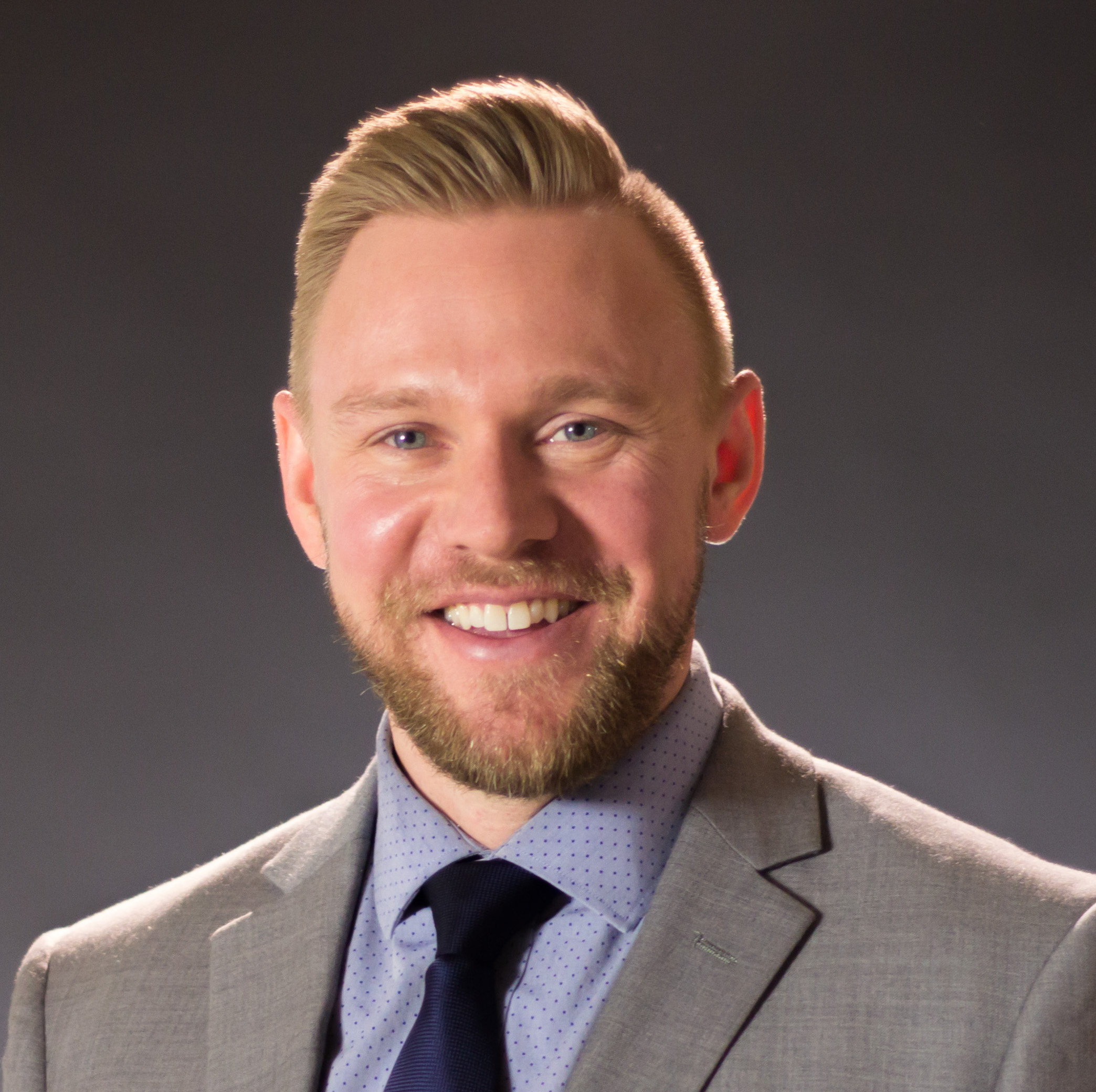 29. Harness the Power of Facebook Live
Eric Sztanyo, Realtor, Team Sztanyo—Keller Williams Advisors Realty
Beyond promoting the open house on Facebook prior to the open house, run a Facebook Live stream at your open house. This is a great way to get eyeballs and activity. Doing a live stream while there are other people in the house viewing it is an excellent opportunity!
The odds are you won't find a buyer for your house during the open house itself. Generally, you are gathering buyer leads during the open house. However, if you use the opportunity to create the video and market it online, your reach is compounded exponentially! Then, you can boost the video on Facebook for even more reach.
---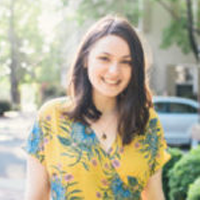 Lily Stern, Digital Marketing Associate, The Close
An open house is free publicity to potential buyers who visit the listing and to potential buyers who aren't able to attend. Give those buyers an open house experience by creating a virtual tour of the listing with Matterport 3D technology. A virtual tour will also give those who attended the open house another chance to revisit the property, solidifying the deal.
---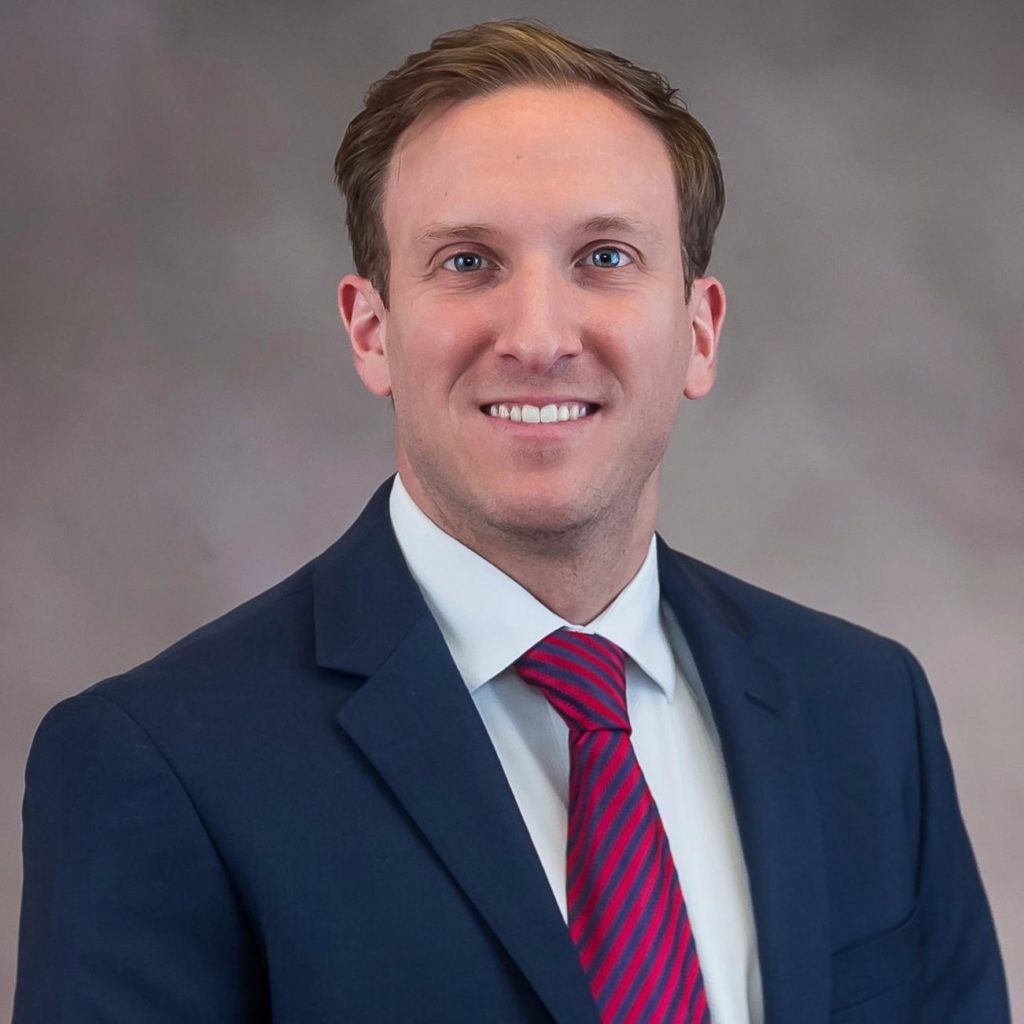 31. Make Sure the House Is Ready for Its Close Up
Ryan Wilkerson, Realtor/Partner, SURE Group RE/MAX SAILS
Turn all lights on, open all blinds and curtains, and remove everything from countertops (not only does it look cleaner, but it gives the appearance of a larger space, which is very important in areas like the kitchen).
It should go without saying, but the home must be entirely clean, organized, and tidy (e.g., beds made, junk should be organized or thrown away). A seller's home is their home until the day they decide to list. Once that decision is made, the home becomes a product—a product that is going to be consumed by the marketplace, so you always want to ensure you put your best foot forward.
---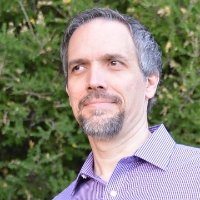 32. Create a Single Property Website
John Bodrozic, Co-founder, HomeZada
Most people, when they visit an open house, are pulling out their mobile phone to take more photos of the house to remember and evaluate it later in the day or a day or two later. In addition, buyers usually end up visiting three to five houses on the same day, so how do they remember your house vs the other ones they saw?
A good marketing strategy is to create a property website where you already have photos of every room in the house from multiple angles, as well as close-up photos of all the interior and exterior features of the home. Once you have this, provide a simple flyer with a QR code or short URL link as an easy way for visitors to link to the open house website to see all the photos, especially after they leave the house.
---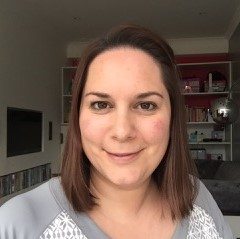 33. Get Advice From Those You Trust
Lauretta Wright, Owner, Home and Horizon
If money is a bit short, then some sage advice is to invite three of your closest friends and family to your home to tell you what they really think. Get them to pretend they are a potential buyer and walk around the property, speaking their thoughts aloud and asking questions potential buyers might ask. Follow them around with a notepad and jot down anything they say.
Make sure that you have a chat with them beforehand, encouraging them to be completely honest in their thoughts—from noticing what your house smells like to removing a hideous picture from a wall. It helps if they walk around independently of each other; if they all mention the same things, you know you definitely need to take action.
---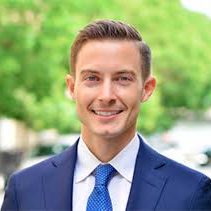 34. Post Open House Ads on Wednesday
James McGrath, Licensed Real Estate Broker, Yoreevo LLC
My open house tip would be to make sure your open house is posted online by Wednesday because that is when people start to get bored at work and browse real estate websites. We see it in our website traffic. Thursday is still okay, but if you don't post your open house until Friday, there's a good chance buyers will miss it.
---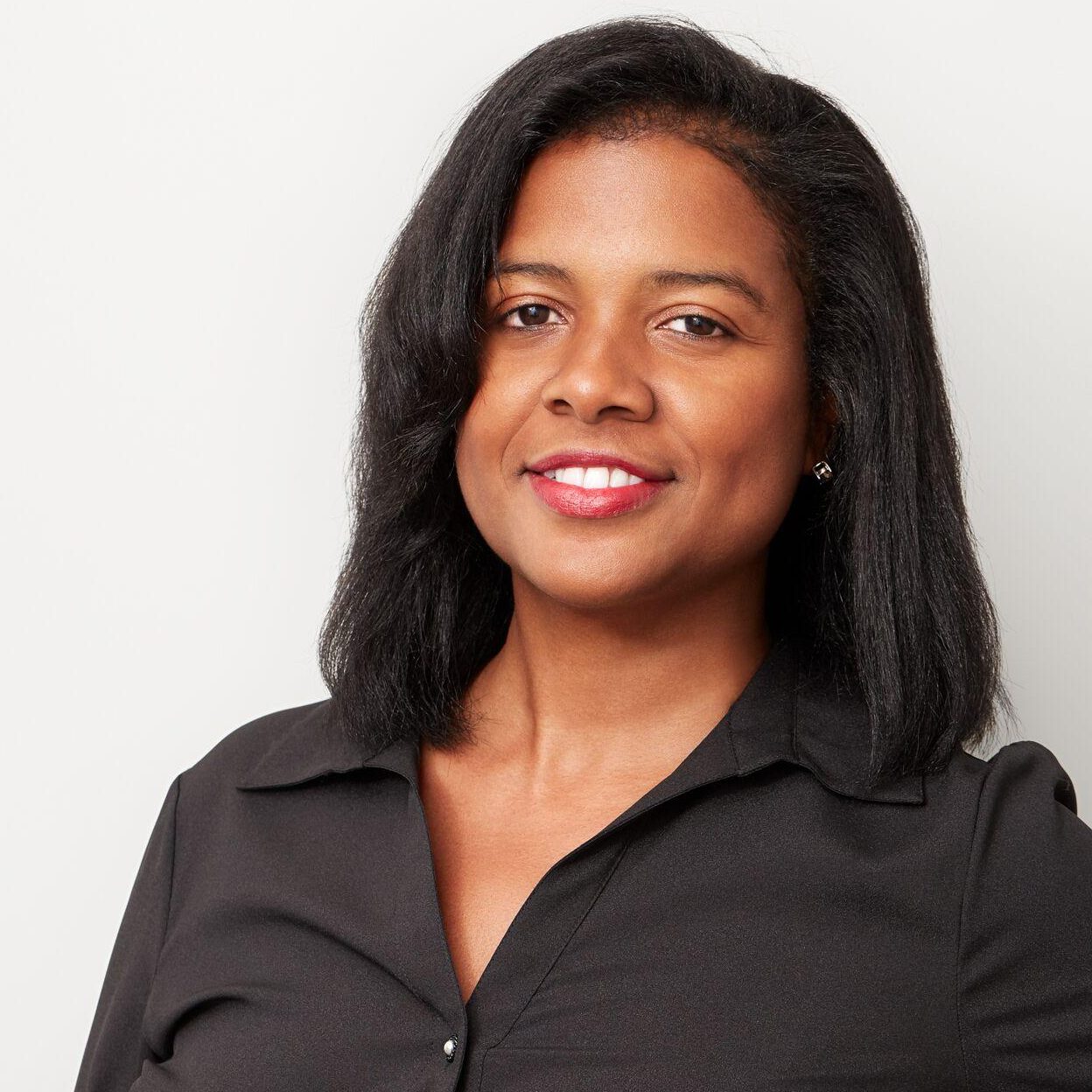 35. Master the Art of Feeling Good
Maryann Reid, Licensed Real Estate Salesperson, LG Fairmont
I always buy donuts. There's something about the sweet smell that gets people to linger and feel like it's their home. I put them where I want the clients to hang around. Most of the time, they are in the kitchen, and the kitchen may be remodeled or look especially good. At other times, I put them in the living or dining areas if I want them to pay extra close attention to that part of the home.
Before an open house, I do a "coming soon" post on social media to build buzz, invite the residents on the block, and also invite friends in my sphere of influence who can help spread the word about the property or be a potential buyer. I don't stage, but I do master the art of feeling good, and that's welcomed in the stressful process of buying a home.
---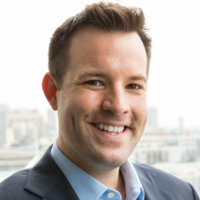 36. Schedule Strategically
Jonathan Self, Realtor, Center Coast Realty
The first thing I typically do to prepare for an open house is take a look at competing houses in the area that buyers might also be interested in and see if they're holding open houses. My logic is to avoid completely overlapping times with any of these open houses when scheduling.
Generally, I'll try to schedule before any other open houses. I want people to come to my open house first, because after a few rounds of open houses in the morning and then lunch, sometimes an open house in the afternoon can be forgotten about, or the buyers don't have the energy to go to more, or they find something they think is better without seeing mine, and so on. That's why I usually schedule them in the morning.
---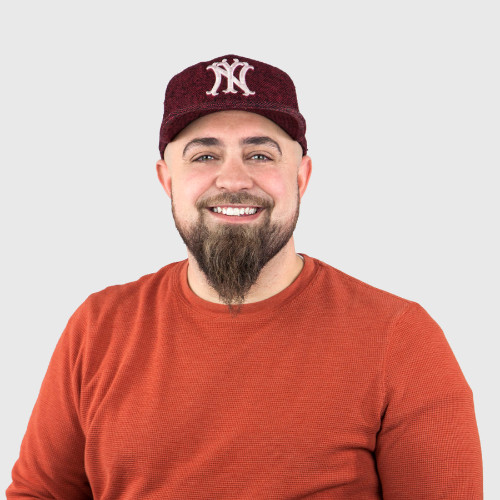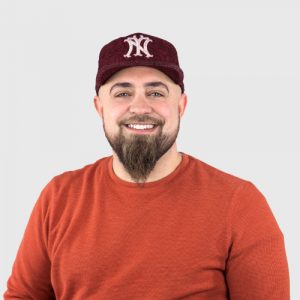 37. Plan a Pop-up Art Show
Mike Schulte, Licensed Real Estate Broker, Citi Habitats
I throw pop-up art shows in listings I represent. It allows me to bring together a bunch of different groups of people, artists, brokers, and the public at all my shows and open houses. Plus, artists keep 100% of what they sell. It creates a unique experience for everyone involved, and we have moved numerous units through these shows. We do this in both residential and commercial units; the residential units give us a more of a home feel, while the commercial units give us more of a gallery feel.
---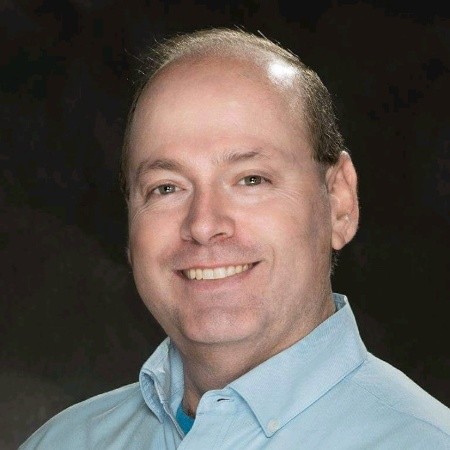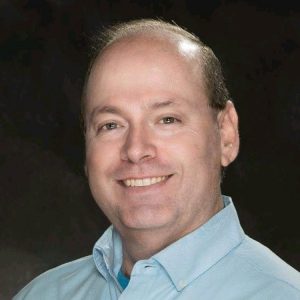 38. Partner With Local Businesses to Offer Coupons
Mike Scott, Senior Mortgage Loan Originator, Independent Bank
A real estate agent in our area partners with people who run small businesses, like lawn care, air conditioning (A/C) and heating service, plumbing, and other work, and compiles a small page of coupons that are specific to the house being shown. They can include the first mowing, edge, or trim for free, an A/C tuneup for free, and other things of that nature. That not only gives the buyers an incentive, but also gets them directly in touch with other small businesses in the area to drive their business. Needless to say, that agent also has the lawn care people take care of the house's yard immediately before the open house.
---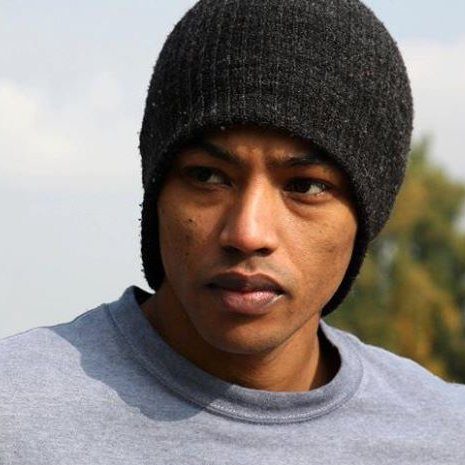 39. Create a Positive & Welcoming Environment
Jerryll Noorden, Owner, WeBuyHousesInConnecticut.com
When we have an open house, we set up the barbecue on the deck (if the house has one) or in the yard, have some music playing, and entertain our open house guests. They have a solid preview of how it feels to live in the house and entertain friends. Often, people are happy when you give them food—and even happier when the food is free. Happy people will be positive and will mingle and talk about the positives of the house. When potential buyers are put together in one room where everyone talks about how nice and lovely the house and atmosphere are, we create an urgency to buy. This often results in the highest and best offers.
---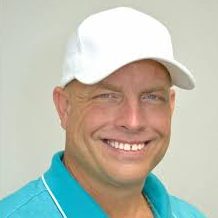 40. Give the Home a Clean Smell
Benjamin Ross, Real Estate Agent, Mission Real Estate Group
Make sure your house has a clean smell with a hint of fragrance in the background. This can actually be tricky. Some agents will tell you to bake cookies. This can be helpful, depending on what type of home you are selling. If you are selling a country home in suburbia, this works. If you are selling a post-modern home in the city, maybe not so much. The important thing here is to be sure the home smells clean. Sellers use overpowering scents thinking this is going to help them sell the house. It actually hurts them by driving buyers away. Buyers wonder what scent you are trying to cover up. Also, do not display air fresheners during an open house. Buyers want to know the house smells that way naturally. The goal is to have a clean smell with a hint of fragrance in the background.
---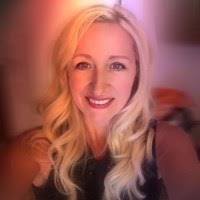 41. Send Out Email Blasts to Other Agents
Susan Bozinovic, Licensed Real Estate Agent, Century 21 Town & Country
I work in a very large agency with several branches across Metro Detroit and a few hundred agents, so the first step is to leverage the existing pool of our internal buyers who work with these agents. This means 400 to 500 immediate qualified buyers get to see the listing before the open house is even announced.
---
Bottom Line: Open House Tips
Whether you're planning an open house or preparing for a busy selling season, it's important for your properties to shine. Make an impact by advertising your open house, prepping the house, and following up with potential buyers. Use our list of open house ideas above to plan an event that impresses clients and attracts serious buyers.