7 Best Performance Management Systems 2022
Modern performance management systems do more than record annual manager/employee reviews. They include 360-degree feedback, intermittent check-ins, goal setting and management, and more. We looked at the top performance management systems that provide easy-to-use tools that help you evaluate and encourage your employees.
The Best Performance Management Systems Compared
| | | | | | | | |
| --- | --- | --- | --- | --- | --- | --- | --- |
| Our Rating (out of 5) | 4.49 | 4.49 | 4.21 | 4.03 | 3.89 | 3.84 | 3.65 |
| Average user score* | 4.5 | 4.26 | 3.95 | 4.51 | 4.72 | 4.35 | 4.18 |
| Pricing (per employee, per month) | $3–$5 | $3.50–$10 | $18–$27 | $2–$6 | $4–$8 | $4–$6 | $5–$7 |
| Minimum Fee (Annual)** | None | $210 | $1,080 | $1,125 | $4,000 | $1,200–$2,400 | $2,100 |
| Company, team, and individual goals | | - | | | | | |
| Performance review templates, sample questions | | | | | | | |
| Automated reminders | | | | | | | |
| 360-feedback | | | | | | | |
| 1:1 feedback tools | | - | | - | | | |
| Integrations | 200+ | Zoho products or API | 25+ | 3+ | 10+ | 10+ | 12+ |
| Culture/pulse surveys | | | | - | - | | - |
| Mobile app | | | | - | - | | - |
| Implementation support | | | | - | | May cost extra | |
| | | | | | | | |
*Averaged at the time of this writing from reviews on Capterra, G2, and TrustRadius.
**Annual minimums may vary. Call for quotes.
AssessTEAM: Best Overall Performance Management System
AssessTEAM

Overall Score:
4.03

OUT OF

5
i
Our score is based on a weighted evaluation of dozens of similar products and services conducted by our experts.
What We Like
79 countries, 50 languages
Free support includes HR advisors
Project evaluations and profitability analysis
360-degree and continuous feedback
What's Missing
No coaching/learning tools
No additional HR tools
AssessTEAM Pricing
Free trial
$3–$5/employee/month
No minimums
We find AssessTEAM is best overall because it supports any small business that wants to conduct employee reviews with a huge range of features at a competitive price. AssessTEAM offers feedback tools that start with new hires, allows employee feedback, and can let you evaluate projects as well as people. Even though it's available in 79 countries, it still offers personal support, even having HR advisers on hand to help you with evaluation strategies.
AssessTEAM topped our evaluation with 4.49 out of 5 stars. Zoho People, which is a full HR system, ties with it, but AssessTEAM gets the top slot because it offers more performance management functionality than Zoho People. In fact, it earned perfect scores for functionality, performance, and price, and high scores for support. Its reports are not as robust as others on the list, and while users rated it highly, there were not many reviews, bringing down its popularity score.
AssessTEAM Pricing
AssessTEAM is one of the few performance management software systems we looked at that offers a free trial. In addition, it is the only one that has no stated monthly or annual minimums.
AssessTEAM's pricing is on par with most of the software on our list, with prices increasing as the toolset does. Its Enterprise Plan is still competitive with many of the lesser plans on our list, yet includes profitability tracking, which no other software on our list does. It has a 20% discount if you commit to a full year.
Basic – $3/employee/month: Performance evaluations, goal setting, 360-reviews, reminders, 24/7 support
Premium – $4/employee/month: Everything in Basic, plus time sheet management, project evaluation, and project time investment analysis
Enterprise – $5/employee/month: Everything in the above plans plus profitability tracking
AssessTEAM Features
Evaluations: You can set up evaluations weekly, monthly, after new hire onboarding, after projects, or for any other reason or time frame. You can set clear goals and results criteria like key performance indicators (KPIs) so employees can see where to improve. There are self-evaluations and peer evaluations, and employees can compare how they're doing with others.
Project and profitability tracking: AssessTEAM stands out in its project analysis. You can set goals and assign values to the project and the people working on it. Then the software does an analysis on its success vs the effort and expense put into the project to measure its success concretely. No other software on our list has this feature.
International reach: AssessTEAM works in 79 countries around the world and operates in over 50 languages. Zoho, by comparison, offers 18 languages.
Guided rollout: AssessTEAM's plans include a guided rollout. You can send your job descriptions, and it will set up evaluations for you. You also have technical assistance on hand during and after setup, plus access to HR advisers for setting up evaluation strategies. It's all included. Few offer this depth of support, and some, like Engagedly, may charge you extra.
What AssessTEAM Is Missing
Goal cascade: AssessTEAM does not set goals in the traditional manner with a cascade where goals begin at the company level and are passed down through teams to individuals. Rather, it looks at result areas like targets, budgets, and behaviors. If you prefer a more traditional approach, consider PerformYard.
Learning/coaching tools: Some of the software on our list, like Performance Pro and Engagedly, tie evaluations to learning tools like classes or skills coaching. AssessTEAM does not offer this function.
Zoho People: Best for Growing HR Responsibilities
Zoho People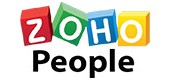 Overall Score:
4.49

OUT OF

5
i
Our score is based on a weighted evaluation of dozens of similar products and services conducted by our experts.
What We Like
Multi-language support
Includes feature-rich HR software
Inexpensive for the toolset
Highly rated mobile app
What's Missing
Need at least the Premium plan for performance management
Support is by email, 24/5
Steeper learning curve
Zoho People Pricing
Premium: $3.50/employee/month
Enterprise: $5/employee/month
People Plus: $10/employee/month
Minimum 5 users, $210/year
Add-ons
Employee profiles: 69 cents/employee/month
Zoho Recruit: $60/recruiter/month
Learning Management: $2/employee/month
Premium Support: $114/month
Onboarding support: $3,000–$4,000
Zoho People is on our list for best HR software because of its versatility and excellent price. It includes a terrific set of performance management tools. It also offers more HR tools as you choose higher plans and has multiple native integrations to make it a complete HR Information Management System (HRIS or HRMS). Thus, if you're a small business that is growing your HR department or looking to add software to help automate HR processes, Zoho People is worth considering.
With 4.49 out of 5, Zoho ties with AssessTEAM; however, we placed it in second standing because AssessTEAM offers just a bit more in functionality. The price is excellent, especially for the rich feature set. However, if you don't need all the HR functions, you may find it too complex for your needs. Users say it has a higher learning curve.
Zoho People Pricing
Zoho People's plans start at $1.50 per user per month, with a minimum of five users, but the cheaper plans do not include performance evaluation. For that, you need the Premium plan at $3.50 per person per month. Even at this price, it's on par with most of the software on our list, but when you consider the low minimum requirement ($210/year) and additional HR tools, it's a great deal.
As you grow, you can upgrade to the Enterprise Plan at $5 per user per month. You can also add other Zoho HR products, or upgrade to the People Plus plan for $10 per person per month and get all features except payroll. (Payroll is available for India only.)
Zoho People Features
Evaluations: Like others on our list, Zoho lets you schedule regular appraisals, set key result areas (KRAs) and goals, and allows for 360-degree reviews including from multiple raters. It also has competency ratings that associate abilities to specific roles.
Skillset tagging: Zoho People has a unique feature that lets you tag specific skills for jobs and lets employees tag themselves for specific skills. These include scores and weights based on evaluations. It's a great tool when building a team for a project.
Mobile app: While about half the software we reviewed has mobile apps, Zoho's is the most widely used and popular, with 4.1 out of 5 and about 3,100 reviews on Android, and 4.4 and 160+ reviews for iOS. It is the most popular app on our list, and only Zenefits has higher ratings (but fewer reviews).
Additional HR tools: Zoho is going to give you a full HR system, with onboarding, files management, PTO management, workflows, shift scheduling and time tracking, billing and invoicing, and more. Only Zenefits does as much without an integration, and it is far more expensive.
What Zoho People Is Missing
Limited customer support: Zoho's free customer support is only available via email five days a week unless you purchase premium support, which for the Premium Plan is $3,000 a year. Zenefits offers better support options.
Zenefits: Best for SMBs Needing an HRIS
Zenefits

Overall Score:
4.21

OUT OF

5
i
Our score is based on a weighted evaluation of dozens of similar products and services conducted by our experts.
What We Like
Full suite of HR tools
Can tie performance to compensation
Mobile app
Free payroll for a year (limitations apply)
What's Missing
Most expensive on our list
Performance tools part of an overall HR package
No 24/7 phone or chat support
Zenefits Pricing
Growth: $18/employee/month
Zen: $27/employee/month
$6/month for contingent employees
Minimum 5 employees—$1,080/year
Add-ons
Payroll: $6/employee/month (1 year free)
Advisory Services: $10/employee/month
Benefits admin using your own broker: $5/employee/month
Zenefits is best for businesses that are ready to upgrade to a human resources information system (HRIS) to track their employee HR data online. It offers traditional performance reviews that align the workforce through shared goals, and it adds tools to document one-on-one meetings with managers to improve employee engagement and performance.
Zenefits earned 4.21 out of 5 on the rubric. It earned perfect scores for ease of use, reporting, and performance tools. Its pricing brought the overall score down. It also had the lowest user rating of all the software we reviewed: 3.95 out of 5 averaged over multiple review sites.
Zenefits Pricing
When looking at Zenefits' pricing, you need to keep in mind that you are paying for an entire HRIS, not just performance management. With Zenefits, you get onboarding, employee management, time off tracking, scheduling, and compensation management. That said, you need the Growth ($18 per employee, per month) or Zen ($27 per employee per month) plans to get performance management. This makes it the most expensive plan on our list.
Zenefits Features
Evaluations: Your HR team can establish, launch, and track review cycles. Zenefits supplies a library of templates for any kind of review, including 360-degree feedback. It also allows for one-on-one feedback among peers or with supervisors. Goal management tools let you start at the company level so that employee and team goals are aligned to helping the business succeed.
Complete HR: Zenefits and Zoho People are the only two performance management software on our list that are part of a full HR system. Zoho People is cheaper but Zenefits ranks higher in our lists for the best HR software and HRIS systems.
Tie performance to compensation: Like Performance Pro, Zenefits lets you tie employee performance to compensation like bonuses or raises. This comes with the Zen Plan. Performance Pro requires the addition of its Compease program, however.
Mobile app: Zenefits has the highest-rated app of all the performance software we considered: 4.4 out of 5 on Google Play (some 830 reviews) and 4.3 from the App Store (230+ reviews). The app is employee-based and includes time tracking, time-off management, benefits, and more.
What Zenefits Is Missing
Expensive: Zenefits, good as it is, is the most expensive software we reviewed. It's not recommended f  or those wanting only a performance management system. If you need HR tools and have to watch your budget, check out Zoho People.
Performance Pro: Best for Legal Compliance
Performance Pro

Overall Score:
4.03

OUT OF

5
i
Our score is based on a weighted evaluation of dozens of similar products and services conducted by our experts.
What We Like
Automates the evaluation process
Can tie evaluations to compensation
Writing assistant checks for trigger words
Easy to use
What's Missing
Need to call for exact pricing, minimum
No employee engagement tools
No mobile app
Performance Pro Pricing
$2-$6/employee/month
Minimum $1,125 per year
No free trial
Additional plans let you add Compease and The Learning Center:
Add one: $3-$7/employee/month
Add both: Call for Quote
Performance Pro is the most traditional performance management system on our list. However, it stands out from the rest in that it includes legal checks that help your managers avoid language in their evaluations that might get them or your company in trouble. It costs extra, but only Performance Pro has this tool. In addition, it has a strong toolset for evaluations and goal setting at a reasonable price.
Performance Pro earned a solid 4.03 out of 5 on our rubric. The lack of a mobile app took down its score, as did the fact that its reports are filterable but not customizable. It also doesn't have as robust a help system as others on the list. However, it offers a good range of features, with a high score in functionality and a perfect score for user reviews and popularity.
Performance Pro Pricing
The pricing for Performance Pro ranges between $2 and $6 per employee, per month, based on a custom annualized quote. At its low end, it's the cheapest of those on our list. Performance Pro has said in the past that it will beat any competitor's price by 10%, subject to a minimum of $1,125 per year. Ask about this when you call for a quote.
Performance Pro Features
Evaluation tools: Performance Pro takes a traditional approach to goal setting, with strategic objectives, setting and weighing goals, and periodic reviews. HR can set up automated review schedules with names of reviewers, reports, forms, and email reminders all generating and sending out automatically.
Writing assistant and legal checks: Performance Pro is the only software on our list with a writing assistant tool that gives your managers a start at crafting a written review. Plus, it flags words that may be inappropriate, so managers can change them before finalizing the review. This can protect your company from a manager publishing discriminatory remarks in an employee's performance evaluation.
Align goals to compensation: If your business ties bonuses and raises to merit, then Performance Pro makes it easy. With its compensation management program, Compease, you can create automated merit raises with budgeting tools and competitive salary data to ensure you're giving a fair recompense. Only Zenefits also offers this feature.
User satisfaction: At the time of this writing, Performance Pro has the second-highest user satisfaction rate, next to Performance Yard. It averaged 4.51 out of 5 from 195 reviews on third-party sites. Users said they sometimes had to hunt for a function but it was overall very easy to use.
What Performance Pro Is Missing
Public praise tools: Unlike Small Improvements, Performance Pro does not offer tools for public kudos, badges, or other casual feedback.
No mobile app: Performance Pro lacks a mobile app, and we did not get a good feel for the mobile friendliness of the website. If this is important to you, consider Zenefits for the best employee interface and Engagedly for managers and employees.
PerformYard: Best for Ease of Use
PerformYard

Overall Score:
3.89

OUT OF

5
i
Our score is based on a weighted evaluation of dozens of similar products and services conducted by our experts.
What We Like
Intuitive dashboard
Customizable reports
Peer praise
High scores from real-world users
What's Missing
Need to call for a quote
No onboarding/new hire tools
No mobile app
PerformYard Pricing
$4–$8/employee/month
Need to call for an exact quote
Minimum $4,000/year
No free trial
PerformYard is not the highest-ranked performance management software on our list, but it is the highest-rated by real-world users. Its pricing is competitive, and it offers the most important tools needed to run regular evaluations, plus peer praise and informal check-ins. It offers features for ranking employees to find the high performers and potential leaders as well.
PerformYard earned 3.89 out of 5 on our rubric. Its more expensive pricing took the score down, as did the lack of a mobile app and new-hire evaluation tools. Even so, it earned perfect scores under reporting and ease of use.
PerformYard Pricing
You need to call PerformYard for a more exact quote on price and minimums, but it charges between $4 and $8 per person per month, with a minimum of $4,000 per year. Prices include all its features and vary by the total number of employees and your subscription length. Several of the software on our list have these stipulations. If you want direct pricing, consider AssessTEAM.
PerformYard Features
Evaluation tools: PerformYard has an intuitive interface and is highly customizable. You can develop your own forms and cycles from its list of templates and sample questions. You can set up formal evaluations or quick check-ins. It incorporates feedback from reports, managers, self-assessments, and peer reviews—even people outside your organization.
Visualization tools: Get a quick look at your best employees or let your employees see where they fall with PerformYard's visualizations. It includes a nine-box evaluation feature to help you identify those that may be ready for more responsibility or promotion. Some of the other software on our list, like Engagedly, have similar features.
Highly praised by users: Most of the software on our list earned high scores from real-world users, but PerformYard earned the highest user score overall, with 4.8 on Capterra and 4.7 on G2. Users praise the ease of use and intuitive interface, and customer service earned a perfect five stars on Capterra.
What PerformYard Is Missing
Mobile app: PerformYard can be used on a mobile device but it does not have a mobile app. If you want an easy-to-use mobile app, consider Zenefits for the best employee interface and Engagedly for managers and employees.
Onboarding: Unlike AssessTEAM, PerformYard does not have setups for new hires or 30-60-90 evaluations. Naturally, you can add employees individually or in bulk and create an evaluation schedule individually.
Engagedly: Best for Employee Development
Engagedly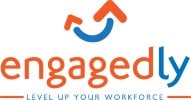 Overall Score:
3.84

OUT OF

5
i
Our score is based on a weighted evaluation of dozens of similar products and services conducted by our experts.
What We Like
Social learning tools
9-box leadership evaluation
Learning management tools available
Other HR tools available as add-ons
What's Missing
Must call for quote
No API
Could use a better knowledge base
Engagedly Pricing
No free plan
Call for quote (sources suggest $4–$6/employee/month)
Minimum: Call for quote (sources suggest $1,200–$2,400/year)
Like traditional performance management software, Engagedly lets you create goals and schedule performance reviews. But it goes beyond that with employee engagement, collaboration, and communication. It provides peer-to-peer feedback, a cool interface, and a mobile app to provide real-time feedback to employees in addition to standard reviews. With tools to identify future leaders and opportunities for advancement, it's a great system for HR managers interested in helping their employees develop professionally.
We gave Engagedly 3.84 out of 5 on our rubric. The difficulty in finding pricing took its score down—most on our list at least give some pricing information on their sites—and the documentation and difficulty finding support also brought its score down. However, it earned full marks for performance tools and functionality.
Engagedly Pricing
We were not able to get a quote from Engagedly for pricing, but previous sources listed it at $4 to $6 per user plus $2 per user, per month for the employee engagement tools like social rewards, shout-outs, and gamification. Third-party sources say it requires a minimum of $1,200 to $2,400 a year. If these are correct, it's competitive with Small Improvements, which has comparable employee engagement features.
Engagedly Features
Evaluations: Engagedly provides the usual standard performance views, plus 360-degree evaluations and goal setting. However, like Small Improvements, it also lets your employees request feedback and provide their peers with real-time praise. Managers can choose rating scales as well as goal measurements and competencies.
"Social learning": Engagedly provides a process called "social learning," through which employees can ask questions and learn from their peers. This costs extra but is a feature unique to this platform.
New hire: Managers can work with new hires to set initial goals in their first days and with the learning management system, include documents and overview resources to get them ramped up quickly. It also offers smart 30-60-90-day reviews.
Leadership evaluation: Engagedly offers multiple tools for assessing and finding future leaders within your organization. Managers can use 360-degree assessments to get feedback on their roles. The nine-box evaluation feature measures leadership development on potential vs performance. Finally, the Talent Card function lets you identify people recommended by their managers for other roles or increased responsibilities.
What Engagedly Is Missing
Support: Engagedly has an awkward online knowledge base. While it has illustrated articles, they are not searchable, and the "videos" have no sound and are tiny even on a desktop. Users have said customer support was helpful, but not always easy to reach. For the best customer support, consider PerformYard or Zenefits.
Integrations: Engagedly integrates with only eight HR software plus a few others and does not have an API. You need to work with its software team to share data with your HR or payroll software. AssessTEAM, by contrast, integrates with over 200 apps.
Small Improvements: Best for Improving Company Culture
Small Improvements

Overall Score:
3.65

OUT OF

5
i
Our score is based on a weighted evaluation of dozens of similar products and services conducted by our experts.
What We Like
Employees choose peers to review them
Chat feature for public or private kudos
Add on employee happiness/company wellness tools
16+ countries (mainly US, UK, AUS)
What's Missing
No mobile app
No onboarding evaluations
Engagement costs extra
Small Improvements Pricing
14-day free trial
Starter Pack: $5/employee/month
Feedback & Performance Suite: $7/employee/month
$2,100 minimum
Engagement and retention add on: $2/employee/month
Small Improvements has a strong emphasis on company culture, with tools that not only help you evaluate company health, but also promote employee interaction and support. In addition to standard evaluations, it includes features to let employees give each other kudos, help each other in goal achievement, and more.
Small Improvements earned 3.65 out of 5 on our list. It lost points for its higher price, lack of a mobile app, and for not having as many features as others on our list. Nonetheless, it earned one of the highest scores for functionality and has respectable user reviews.
Small Improvements Pricing
Small Improvements has two plans. The $5 plan includes reviews, 360-degree feedback, a company directory, and HRIS integrations. For $7 per month, you can add one-on-one meetings, objectives, praises, and Slack integration. This pricing is higher than most, but gives the best advantages. It offers engagement and retention tools as an add-on for $2 per person per month.
Like most of the performance management software on our list, it has a minimum. Small Improvements charges at least $175 per month, or $2,100 per year. It has a free trial.
Small Improvements Features
Employee-customized evaluations: Small Improvements is unique in that it gives employees power over their feedbacks. They can indicate who provides feedback in their 360-degree evaluation, and they can reach out to co-workers and managers for feedback at any time. You can also allow them to choose questions for their feedback and designate who can see their evaluations.
One-on-one meetings: Small Improvements is big on 1:1 meetings, with the ability to schedule, set agendas, take notes, and more. It's the most feature-rich of the software on our list in this regard.
Company culture: If improving your company's culture is one of your objectives, Small Improvements can help. Its higher plan includes a praise feature that lets employees give kudos and badges to reward behaviors and accomplishments. Praises can be cross-pollinated into Slack and Gmail. You can also add on employee happiness and retention surveys to better track where you stand as a company.
What Small Improvements Is Missing
Limited support: While Small Improvements offers phone support, it's a small and busy team. Therefore, you need to contact them by form and they will call you within 24 hours. Training is geared more toward HR rather than managers and employers.
New hire evaluation: Small Improvements does not offer templates for new hire or 30-60-90-day evaluations. If this is a concern, consider AssessTeam.
How We Chose the Best Performance Management Systems
I've had decades of experience with performance review systems, both as a user and a reviewer. I considered over a dozen different systems, most of which were not part of a full HR system. They had to manage employee goals, conduct performance reviews, keep track of manager and peer feedback, and provide actionable reports.
AssessTEAM topped the list with a score of 4.49 out of 5. It not only handles goals for companies, teams, and individuals, but also projects. It serves 79 countries and integrates with hundreds of HR software tools. It even offers HR advisers with its higher plans.
Click through the tabs below for our full evaluation criteria:
20%
Performance Review Tools
25% of Overall Score
Many performance management systems require quotes or annual minimums. We considered those aspects as well as per-employee price. AssessTEAM and Zoho People got perfect scores.
20% of Overall Score
We looked at the breadth of tools, from onboarding to annual reviews, goal setting to peer feedback, and whether there was a mobile app. Again AssessTEAM and Zoho People got top marks, along with Engagedly and Zenefits.
20% of Overall Score
This reflects tools that make the software easier to use: templates, automations, reminders, and the like. We also gave points for what the app could do on mobile and any unique tools, like leadership ranking. Full points went to AssessTEAM and Engagedly.
10% of Overall Score
This looks at real-world user feedback found on third-party review sites like Capterra and G2. We considered not only the overall score, but also how many people gave reviews. Perform Yard and Performance Pro both have perfect scores here.
10% of Overall Score
All the software offered some basic reports, so we gave extra points to those that had build-your-own tools or a wider offering of report types. PerformYard, Zoho People, and Zenefits had top scores.
15% of Overall Score
We considered interface, customer support, online guides, and learning curve when compiling this score. Zenefits and PerformYard earned perfect marks.
*Percentages of overall score
Check out our guide to employee management to learn more about the essentials of managing your workers.
Bottom Line
Gone are the days of the annual performance report. Feedback has grown to include goal setting, frequent feedback, and peer evaluation. The best performance software works with these changes, providing you options for developing programs that help you to mold the employees into the best they can be.
For a stand-alone performance management system, we rated AssessTEAM as the top software. It not only has the goal-setting and evaluation features to start your teams out right, but also to evaluate teams and projects. Prices start at $3 per person per month. Sign up for the free plan and try it out.