BambooHR Review: Is It the Right HR Software for Your Business?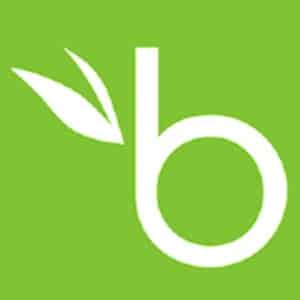 BambooHR is a popular and highly customizable HR software ideal for small to midsize businesses. It has features to track applicants, manage employee information, monitor paid time off (PTO) requests, measure staff engagement, and conduct performance appraisals. You can check out BambooHR's seven-day free trial to learn more about its features before purchase.
What We Recommend BambooHR For
With BambooHR, you get a user-friendly platform and a suite of cloud-based solutions for managing day-to-day HR processes—from tracking applicants to monitoring performance appraisals. Its HR management module not only lets you capture and store employee information but provides you access levels and workflows for approving requests (like PTO and employee information changes) and customer service. Because of its advanced features, BambooHR earned a spot in our best HRIS software guide, scoring 3.87 out of 5.
In short, BambooHR is best for:
Small businesses needing an all-in-one, easy-to-use HR software: One of our best HR software for small businesses, it provides companies with a simple and affordable platform to manage employee HR processes. There are many canned reports you can run so that you don't have to create from scratch. It also has a range of HR services, including payroll, onboarding, recruitment, time tracking, and performance appraisals.
Office managers or executive assistants handling HR and payroll: It streamlines HR processes and integrates the different systems it offers, so you don't have to enter the same data twice. It also gives each employee access to its mobile app, allowing them to view their employee information without going through you.
Companies needing HR tools that supplement what they currently have: BambooHR can integrate with more than 50 third-party applications, most of which are HR solutions like recruitment, time tracking, training, and compensation systems. It also integrates with communication and identity management tools, such as Slack, Idaptive, OneLogin, and Okta. In addition, it has an open API.
HR managers who primarily work via mobile: Not all employee management systems come with a mobile app, but BambooHR does and earned a spot in our best HR app guide. With the mobile app, users can access the company calendar, track employee progress, approve time-off requests, and view the employee directory. Both managers and employees can use the mobile app to ensure communication and access to essential information anywhere.
When BambooHR Would Not Be a Good Fit
Mom-and-pop companies looking for payroll software: You have to pay additional fees to access its payroll tool, which isn't proprietary but rather from partner TRAXPayroll. If payroll is your main concern, consider Patriot Payroll, which offers an inexpensive, DIY payroll service.
Businesses with contractors, freelancers, and global or remote workers: BambooHR doesn't have tools to simplify the process of working with contractors, freelancers, or temporary employees. Also, although BambooHR is excellent for companies with US and (more recently) Canadian employees, it's not designed to cover global employee management needs. In this case, you may check out Rippling, which lets you track employee work hours and process payments in the appropriate currency.
Startups looking for a free HR tool: BambooHR doesn't offer a free plan; you may instead want to consider Zoho People, which has a free plan for organizations with fewer than five employees.
BambooHR Overview
PROS

CONS

Ease of use
Pricing isn't transparent
Performance management tools
Lacks a payroll solution; access to its TRAXPayroll integration requires an additional fee
Data and analytics
Time tracking and performance management tools are paid add-ons
More than 50 integration options with open APIs
Phone support, advanced workflows, and custom access levels are available only in the highest tier
BambooHR Pricing
BambooHR has two plans: Essentials and Advantage. The pricing details for these aren't available on its website; you have to contact the provider to discuss your business' requirements and request a quote. The Essentials plan has basic HR features, including benefit tracking, employee records, and time-off management.
For an Advantage package that covers 15 employees, we were quoted a monthly fee of $8.25 per employee. This plan has additional hiring tools such as onboarding and training tracking. It also comes with more advanced features such as company branding and high-level reporting.
| Features | Essentials | Advantage |
| --- | --- | --- |
| Pricing | Custom-priced | Custom-priced |
| HR Information System (HRIS), Document Storage, PTO Management | ✔ | ✔ |
| Employee Directory and Org Chart | ✔ | ✔ |
| Employee/Manager Self-Service | ✔ | ✔ |
| Applicant Tracking and Onboarding | N/A | ✔ |
| Software Integrations, Company Branding | N/A | ✔ |
| Reporting Tools | Standard reports | Customizable reports |
| Workflows and Approvals | Standard workflows | Customizable workflows |
| Customer Service | Email support | Email and phone support |
As for its add-on tools, the performance management module costs $5.25 per employee monthly, while its time tracking tool is priced at $3 per employee monthly. We were also quoted $75 plus $4.05 per employee monthly for the TRAXPayroll solution, as well as one-time fees for payroll implementation ($241.25) and "QuickStart Training" for new clients ($299).
BambooHR Features
With BambooHR's suite of HR solutions, you can streamline and automate hiring, onboarding, and performance management processes while providing employees with self-service tools for updating personal information and tracking attendance-related requests. Let's take a look at some of BambooHR's important features.
Employee Data and Analytics
BambooHR helps automate and simplify employee management with features such as employee records, workflows, reporting, and analytics. With the software, you have access to a secure and centralized database that allows HR teams to manage employee data efficiently. Given that it integrates with BambooHR's other modules, including its marketplace of third-party partner software, you need only to manage one database in which all employee information updates are shared across all solutions.
When it comes to reporting and analytics, you can generate different kinds of reports, including PTO usage, EEO reports, and employee turnover. Should you get the Advantage plan, you can create custom templates and reports for more detailed analysis.
BambooHR's reports are easy to organize and read, which HR managers can use to make informed decisions.
---
Hiring and Onboarding
BambooHR also has an applicant tracking system, which helps everyone involved in the recruitment process to stay in the loop with its collaboration tools. The software centralizes employee hiring and tracking systems, which allows users to have access to data along each step of the pipeline. BambooHR helps save time by allowing you to streamline applicant tracking and hiring.
When onboarding new hires, you'll have to deal with compliance, checklists, and paperwork, which can be simplified with BambooHR. Its pre-boarding and onboarding solutions let users set up welcome emails and to-do checklists for new hires and enable the digital signing of electronic documents.
Onboarding can vary across industries, and BambooHR allows you to customize checklists, processes, and permissions as required by your company. You can use its welcome templates and customize these for different jobs or departments.
---
Time Tracking and PTO Management
BambooHR has PTO, time tracking, and payroll tools, which lets you automate and simplify paying employees.
Available as a paid add-on, BambooHR's time tracking tool can capture employee clock-ins/outs, display timesheets, and calculate regular working and overtime hours for payroll reporting. It also comes with project tracking capabilities to help you log and monitor working hours for specific clients and tasks.
With its time-off management solution, your employees may easily file and monitor leave requests online. HR administrators can also set up several PTO types in BambooHR, from standard leaves (like vacation and sick leaves) to unlimited PTO for a single team to custom time-off policies for specific individuals.
In addition, BambooHR has a "Who's Out Calendar" to easily see employees on PTO. This also allows people managers to ensure that their department is adequately staffed during holidays.
---
Benefits Administration
You can deliver employee benefits while accounting for rank, seniority, and time schedules. The software can help you administer benefits together with the payroll. You may also set benefit administration in advance. For instance, you can schedule the benefits delivery for an employee who's a month or two away from getting a specific benefit so they can receive it on time.
---
Payroll Administration and Tax Filing
The software has a payroll processing and administration partner system known as TRAXPayroll, which allows users to automate payroll. Designed to process the salaries of US-based employees, TRAXPayroll comes with unlimited pay runs, digital paystubs, and comprehensive payroll reporting. It also offers full-service payroll tax filing for federal, local, and state taxes.
What's also great about this integration is that you don't have to manage employee data for two separate systems. TRAXPayroll automatically syncs with BambooHR, allowing it to seamlessly get essential payroll information such as personal staff data, direct deposit bank details, wages, and time in/out information.
---
Performance Management
BambooHR's performance management add-on includes online tools for creating and tracking employee work goals. It comes with automated reminders, notifications, and built-in reporting—such as talent management data and goals status reports.
You can plan employee assessments using its review cycle questionnaires. With it, you can have 30-, 60-, or 90-day check-ins. Depending on your priorities, you can skip or reschedule assessments.
---
Employee Engagement Tool
BambooHR's employee satisfaction system combines Net Promoter Scores and intelligent feedback analysis methods. Aside from letting HR professionals measure staff engagement and better understand workforce issues, this can help you create employee programs to address problem areas.
Employees can log in to BambooHR and answer questions related to their managers and work at set intervals across the year. Employees and managers can also collaborate on goals, which can be set with due dates. The software tracks completion percentage and offers a commenting function.
---
Employee/Manager Self-service and Mobile Apps
With its employee/manager self-service tool, your employees can view the company calendar, access the staff directory, check their personal information, file PTO requests, and approve requests online. For your mobile employees, BambooHR has apps for iOS and Android devices that have the same functionalities as its self-service tool. HR teams can even send company-wide communications through the provider's mobile apps.
---
BambooHR Ease of Use
Intuitive interface
Employee self-service and mobile apps
More than 50 integration options
Standard and customizable workflows
Library of webinars and how-to guides
BambooHR is easy to use and comes with a wide range of cloud-based solutions, including self-service tools, that allow you to manage essential HR processes more efficiently. With its intuitive and all-in-one HR platform, your HR team can spend more time on strategic business-related projects and less time handling day-to-day tasks.
The platform also comes with basic customization options. Aside from adding your company's branding elements, BambooHR lets you create custom workflows and user access levels. Note, however, that these options are available only with the Advantage plan.
What's also great about BambooHR is its marketplace of third-party partner systems, which consist mostly of HR-related solutions. With over 50 integration options, BambooHR can help you manage your employees well. For reference, here are some of its partner software.
Applicant tracking systems: Greenhouse, Workable, BreezyHR, ApplicantPro, JazzHR, Lever, Jobvite, LinkedIn Talent Hub, and SmartRecruiters
Assessment tools: Criteria Corp, imocha, and Qualified
Background check solutions: GoodHire, Checkr, Universal Background Screening, and Backgrounds Online
Job board sites: Glassdoor and Indeed
Video interviewing tool: Jobma
Learning and training software: Litmos, Northpass, TalentLMS, Absorb, Travitor, and Traliant
Performance management systems: Lattice, 15Five, Engagedly, 7Geese, GoalSpan, Primalogik, PerformYard, and PerformancePRO
Recognition and reward tools: Bonusly, Gifted, Kudos, Applauz, Kazoo Recognition, and Reward Gateway
Benefits administration solutions: Maxwell Health, Effortless Admin, PlanSource, and Benetrac
Compensation software: Payfactors and PayScale
Payroll systems: TRAXPayroll, Blue Marble Global Payroll, and CloudPay
Time tracking and scheduling tools: Humanity, SwipeClock, Boomr, ClickTime, Deputy, MakeShift, stratustime, and Somroli
Other business software: Slack, Okta, OneLogin, Idaptive, Zapier, OrgChart Now, Pingboard, and Orginio
What Users Think About BambooHR
| Users Like | Users Don't Like |
| --- | --- |
| Intuitive platform | Integration choices and open API need to be improved |
| Simple to set up; implementation support includes extensive training for new clients | Customization options are not robust |
| Feature-rich software with all of the essential HR tools that SMBs need | |
Many BambooHR users are happy about its intuitive and simple-to-use interface. They also like that they have access to several HR solutions—from PTO tracking to employee information management and self-service tools. On the other hand, some reviewers commented that its integration options aren't robust. Some even wished that it offered more customization options for its performance management module and reporting tools.
At the time of publication, BambooHR reviews earned the following scores on popular user review sites:
Top BambooHR Alternatives
| | | |
| --- | --- | --- |
| Best for: Small businesses wanting an all-in-one HR software | Best for: Businesses with remote or global workforce | Best for: Startups (with up to five employees) that want basic, free to use HR tools |
| Monthly fees from: $99 per employee | Monthly fees from: $10 per employee (for required core employee management module) | Monthly fees from: Free (up to five employees); $1.50 per employee if more than five |
| | | |
If you're not sure BambooHR is right for you, see how it compares with our best HR software for small businesses.
Bottom Line
Small and midsize businesses that want an integrated cloud-based HR platform should consider BambooHR. Aside from its wide range of HR tools, it has a user-friendly platform that can help streamline and automate HR tasks. Its monthly fees, based on the quote we received, are also reasonable. However, you do need to pay extra if you want payroll, time tracking, and performance management tools.
If you want to learn more about BambooHR's features, sign up for a free trial—no credit card required.