Not every business can afford a full HR staff, and in some cases, an HR software or service can take the place of an employee at a fraction of the price. It can handle a multitude of tasks from hiring to retiring, including talent searches, payroll, and benefits management. Some HR products are all-in-one while others provide stand-alone services like HR consulting. The best ones align with your business needs and budget. Typically, many offer tiered or customizable plans, so you can select the functions you need.
Specifically, the best HR software for small businesses are:
Rippling: Best HR Software
Rippling

What We Like
Offers full-service HR and payroll options
Integrates with hundreds of external apps
Provides international payroll service
Users praise customer service quality
What's Missing
Employee database must be purchased before adding other features
Phone support costs extra
PEO is not certified
Rippling is the best overall HR software for small businesses because it offers a range of HR products that you can choose to integrate now, later, or never. There's an employee database, a recruiting tool, applicant tracking, payroll, and onboarding support. It also provides some international payroll support.
Competitors like Gusto and Zoho People don't offer tools to target every step of the employee process and don't handle international payroll.
Big providers like Paychex and ADP focus on providing more bundled options at less transparent rates.
Rippling offers advanced HR tools, i.e., employee engagement as an add-on with a low per employee rate whereas many providers charge more. Namely bundles its engagement tools with the services under its $15,000 required annual contract, meaning you can't purchase it without paying for other features you may or may not need.
In addition, Rippling offers professional employer organization (PEO) services you can turn on when you need to outsource your HR administration; you can also turn them off with the click of a button when you're back to only needing the software.
Gusto and Paycor don't have a PEO option.
Transitioning from Paychex PEO to Paychex Flex isn't as easy—you'll spend more time navigating the process with representatives and filing paperwork than just clicking a button.
ADP's PEO (ADP TotalSource) is a completely separate product that runs on a different software than its small businesses use, so toggling back and forth isn't an option.
Rippling Is Also Great for Tech Companies
Rippling is an excellent choice for tech-heavy companies because its modular system not only handles HR and payroll but also IT functions. You can even assign computers and software to employees as part of your onboarding. With more companies going remote and relying on technology to function, having a system that specializes in this area is essential.
Rippling Features
Rippling has more than just basic HR features and is pretty robust in its offerings, compared to competitors like Gusto. Its focus is not payroll, although payroll is an add-on. Having a system that tracks job candidates plus onboards and pays them once they're hired makes the process simpler.
A more thorough review of Rippling's features is below:
Hiring: Hiring support is a big role for HR teams, and Rippling provides numerous tools to help. Its applicant tracking product makes it easy to find job candidates and manage their screening process. Onboarding is also completely online and can come with device and app setup plus management, if you'd like to add it on.
Robust software integrations: Rippling integrates with over 500 software applications, making it much more efficient for companies planning to add Rippling to an existing group of software products. When you hire new employees and order their laptops through Rippling, all of their permissions and app accounts will be set up.
Simple payroll processing: Payroll is an add-on but still a quality system for users that need HR and payroll support. It provides basic options like direct deposit and tax filing. Reporting is intuitive; it has metrics you can evaluate immediately before running payroll to ensure you're not missing anything.
Help desk: Rippling offers customer service, albeit not over the phone unless you're willing to pay a flat monthly rate per employee. You can also email and chat with them, and many users say they're very responsive.
Rippling User Reviews
Rippling tops the charts with an average of 4.9 out of 5 stars on user review sites. Users love the intuitive interface and easy integrations. The features and customizability plus the customer service team are a huge plus. As you can see from how many times it's featured on buyer's guides throughout our site, we think Rippling is great too.
Gusto: Best for Small Businesses Needing a Payroll Solution
Gusto

What We Like
Pays federal, state and local payroll taxes
Unlimited pay runs
Low-cost contractor-only plan
What's Missing
Insurance is only in 39 states
Doesn't provide international payroll service
Not customizable for large complex businesses
Gusto is a top-rated payroll software because of the full-service features it includes and the price. You can pay employees an unlimited number of times with direct deposit, check, and even pay card. The system files your taxes, manages PTO, administers workers' compensation, and provides benefits at no extra cost, aside from plan premiums.
Rippling, Zenefits, BambooHR, and Namely do not offer plan options with payroll; it's an add-on, and you're required to purchase their core HR products first whether you need them or not.
Paychex, ADP, and Paycor offer payroll but at a much higher price tag; they give you access to more robust service options, but that won't justify the cost if you don't need them or plan to.
Zoho People only offers payroll as an add-on, and you must be based in India to use it.
Most of Gusto's competitors don't offer pay cards or on-demand pay as a payment option (ADP and Paychex do).
Gusto Is Great for Companies With < 100 Employees
Gusto is a great option for small businesses with fewer than 100 employees because it's affordable and offers an all-in-one solution in each of its plans. Unlike some providers, such as ADP and Paychex, its onboarding support is offered with each full-service product rather than as a separate purchase. The provider gives benefits in most states, also packaged in its full-service plans, helping small companies upgrade their processes and employer brand. Prices run from $45 to $161 per month, with additional employees costing $6 to $12 per month.
Gusto Features
Gusto is a payroll software for small businesses that provides some HR support. Employees can handle their onboarding paperwork entirely online, which is a basic requirement to compete in this space. Gusto's offer letter, in-house HR experts, and benefits options are a few of the primary HR features available.
Overall, Gusto offers the following:
Affordable payroll processing: Variable payroll costs are approximately $6 monthly per employee, while the fixed monthly cost is $39. Of course, there are several plan options to choose from, which is a plus for businesses that will be transitioning. And regardless of which plan is best for you, you will always be able to run unlimited pay runs and file your taxes without worrying about paying extra.
Robust payment options: You can pay by direct deposit (no extra charge), paper check (if you print on your own vs wanting a live check like Paychex and ADP can provide), or pay card. Gusto also has a Cash Out option that functions as pay on demand for your employees; they can withdraw money as they earn it.
Benefits administration: Gusto offers a wide range of benefits, i.e., health, dental, and vision insurance; commuter benefits; and retirement plans. The kicker is that insurance is only available in 39 states as of the writing of this article. If this is a deal breaker for you, check our Gusto review linked below to see where your state falls.
Hiring support: Gusto doesn't compare to Paychex or ADP on the number of HR features and tools available. It doesn't have applicant tracking and job posting, but it does provide the average small business what they need: offer letter, online W-4 and I-9 forms, self-onboarding portal, etc.
In-house HR expertise: Gusto provides access to certified HR experts; however, you'll need to pay extra or purchase the premium plan to get it. You can direct any compliance questions you have to them.
Easy to use: The software has a modern interface, is intuitive, and makes it easy to navigate. There's a chat button within the system you can use if you need help. And to top it off, users praise the customer service team, calling them responsive and helpful.
Gusto User Reviews
Gusto is rated at well over 4 out of 5 stars on multiple user review sites like Capterra and G2. Employers and employees praise the interface and customer service. Payroll users especially appreciate how it handles filing taxes. While not as complete as a PEO, it gives you tools to handle the bulk of regular administrative tasks with ease.
Paychex Flex: Best for Small but Growing Companies
Paychex Flex

What We Like
Flexible payroll and HR plans, even one for solopreneurs
Advanced HR tools available + benefits
Dedicated point of contact; 24/7 support
What's Missing
No unlimited pay runs with premium plans
Software comes with a learning curve
Different contacts for different HR and payroll products
Paychex is a highly popular and strong HR software and service provider that handles businesses of all sizes. We recommend its Paychex Flex small business product for fast-growing startups and businesses with employees in multiple states who want payroll and HR tools. Solopreneurs can transition to it from Paychex's solo plan for self-employed workers (payroll and retirement). It has a basic payroll option (similar to Gusto although more expensive) and more robust HR-centric plans. You also get a dedicated payroll specialist and HR advisers. And Paychex offers a complete PEO option with benefits management and HR consulting.
Competitors like Gusto and Zenefits don't grow with your business. Gusto is a better fit for businesses with 100 employees or fewer, and Zenefits is great with 200 employees or fewer.
None of the other providers in this guide offer a plan for solopreneurs.
None of the other providers on the list, aside from Rippling and ADP, offer a PEO option.
You won't get a dedicated payroll specialist with any of the other providers except ADP.
Its bottom-tier plan starts at $59 per month + $4 per month, per employee, and you can set it up in minutes. Beyond that, you need to call for custom pricing; its most premium plan is robust when it comes to payroll and HR and built for large enterprises.
Paychex Features
Paychex provides services to a wide range of companies, including solopreneurs. Although it is a payroll service, it also offers more advanced HR features that many providers only targeting small businesses just don't have.
Multiple plan options: Paychex has four plans for small businesses and four for midsize and large companies. They vary in features, but the premium plans in both come with more compliance support. The Paychex Go option you can get up and running in a day is a good point of entrance for business owners who still primarily want to keep payroll processing in-house. Paychex's PEO option is also a good differentiator; many competitors on this list don't offer it (Paycor, Gusto, BambooHR, etc.). And none offer options specific to solopreneurs.
Robust HR tools: In part, Paychex earned its way into this list because of the numerous HR tools it has. They range from onboarding and payroll to recruiting, talent management, and even training options. These features typically cost extra, though, and you'll have to work with different reps to get everything set up.
Strong hiring support: Paychex will help you find a new worker and ensure they're the right fit. You can purchase background checks as needed and give employees self-onboarding options. There are also training options you can opt for to ensure you're meeting regulations (i.e., required sexual harassment training) and getting employees up-to-speed on the job.
Benefits and insurance options: Paychex is licensed as an insurer, so it offers insurance directly. It serves all 50 states, which would work well for any business but definitely for those with employees throughout the country. One unique benefit Paychex provides that others don't is financial wellness tools.
Learning curve: Paychex has numerous services, some of which you may not need, but it can make navigation more challenging. The good news is that customer service is available 24/7; if you need help walking through issues, someone will be available.
Paychex User Reviews
Users rate Paychex at over 4 out of 5 stars on user reviews like Software Advice, Capterra, and G2. They say the interface is easy to learn, has great onboarding functionality, and provides good reporting options. We found the Paychex Flex interface simple to use because it does not crowd its interface with extraneous features.
Zenefits: Best for Businesses With Employees Who Work Off-Site
Zenefits

What We Like
Plans come with time tracking
Easy to use
Multiple plan options; affordable
What's Missing
Limited set up help
Customer support isn't very responsive
Payroll add-on is limited in functionality
Zenefits' core product is HR, but you can add payroll. It's an easy-to-use software for small businesses with five to 200 employees that are looking for a way to organize employee data and policies as well as streamline processes. It provides a time-and-attendance system in its cheapest plan—many providers only offer it in premium plans. And the system is advanced because it provides a geolocation feature, allowing you to track where workers are when they clock in. The mobile app is also functional and allows employees to request time off no matter where they are.
Small business providers like Gusto don't offer advanced time tracking features, i.e., geolocation tracking. Its simple time tracking tool allows employees to clock in and out from the dashboard but doesn't show you where they physically clocked in.
Many payroll providers, i.e., ADP, Paychex, and Paycor, charge a premium for time tracking, which is purchased as an add-on service vs being included in the plan. Even Namely, which is more of an overall HR service, sells its time tracking software (that includes geolocation) as an add-on.
Zenefits Features
Zenefits is an HR software that provides certain HR features as add-ons, i.e., payroll, similar to Rippling. It can help you find employee benefits packages, from insurance to commuter benefits, or administer the plans you already have. Plans run $10 to $27 per employee, per month, for HR, with add-ons for payroll, advisory services, and benefits administration with your own broker.
More specifically, Zenefits includes the following:
Hiring support: The good thing about Zenefits is that its base product, Core HR, includes the HR features small businesses need: onboarding and hiring, document management, company directory, and employee system of record.
Time and scheduling in every plan: In all of Zenefits' plans, time and scheduling are included—this means no add-on fees. This is a great feature for companies with hourly employees because they won't have to shop around for time clocks and other systems that integrate.
Pricing transparency: Zenefits is very transparent about pricing for each of its features. In fact, you will see discount options as they become available.
Strong reporting features: You have numerous reporting options to help you see employee and payroll data in a way that helps you make better business decisions. To name a few, you can process reports on labor distribution, job costing, tax payments, deductions, and contributions.
Zenefits User Reviews
Overall, users rate Zenefits at just over 4 out of 5 stars for the HR functions. It's easy to use and generally affordable, although users wish for more setup support and help dealing with tax issues.
ADP Run: Best for Small Businesses Planning to Grow Into Large Enterprises
ADP Run

What We Like
Flexible plan options
HR support for advanced plans
Unlimited pay runs with basic plan
What's Missing
Setup fee for premium plans
Workers' comp is an add-on
Customer service response time can sometimes be long
ADP is a gold standard for HR software. It has a range of plan options that serve businesses with 0 to 50 employees and 50 to 1,000+—its ADP Run software is a great entry point for small businesses. It also offers a PEO option that's great for scaling companies needing support in the initial growth stage but not yet ready for an in-house HR team. It differs from Paychex in that its features are much more robust. The service is versatile and makes it easy for you to add on services as your business grows.
Paychex offers similar services but on a smaller scale, i.e., ADP can post to 25,000+ job boards, whereas Paychex posts to a dozen.
Small business competitors like Gusto don't have products to support companies from hire to retire and definitely not from startup to corporation.
Many of the other providers are so HR-centric that you can't get payroll without purchasing their core HR product first, i.e., Zenefits, Rippling, BambooHR, etc.
ADP Features
ADP has a large range of services, from payroll to recruiting and applicant tracking to benefits administration. Although payroll is its base service, you can customize packages to include all of the features your business needs.
Please note that although ADP shows up in many of our buyer's guides, when it doesn't, it's often because of its price and size—it's a larger company that can sometimes be difficult to navigate. You need to call for pricing, but we received one quote for a premium ADP Run at approximately $14–$15 per employee, per month. You can get basic service like Gusto and QuickBooks Payroll (without the personalized customer service that come with premium plans) for $59 monthly + $4 monthly an employee.
More specifically, ADP offers:
Flexible plan options: ADP Run is most comparable to Paychex Flex and offers a set of plans for small businesses and enterprises. You can also upgrade to the PEO when you feel like you need the work of an HR manager but aren't yet ready to hire one full-time.
Robust hiring tools: ADP doesn't just post to a couple of job sites, but 25,000. It also provides training tools, including pre-recorded training courses to help you scale faster. Ultimately, it gives you the tools to onboard new employees efficiently without taking away unnecessary time from your schedule.
Benefits administration: Like Paychex, ADP issues insurance directly from its organization. It's licensed in all 50 states, so you don't have to worry whether or not your business is covered as you would if you were using Gusto or similar software. You can choose from insurance plans to retirement planning and more.
Many payment options: Direct deposit is available at no extra charge. Paper checks are also available but only via live check with the premium plans. This means they're delivered to your employees after processing. ADP also has a pay card program you can sign up for to give your unbanked employees more receipt options.
ADP Run User Reviews
Customer reviews have indicated that smaller companies don't get the same level of service as larger and higher-paying customers, although in the past year or two, ADP has made an effort to improve customer service, and it shows. Its average online review rating is 4.5 out of 5 stars.
Paycor: Best for Companies With Hourly Employees Working in Multiple Offices
Paycor

What We Like
Solid payroll features
Recruiting and onboarding support
Mobile app
What's Missing
Can be expensive for mom-and-pop businesses
Doesn't support international payroll
HR tools aren't available for businesses with fewer than 40 employees
Paycor's core service is payroll, but it also provides solid HR support. It's great if you can take advantage of its feature-rich custom plan. But, if the features in its lower plans suffice, you can find cheaper options. It's best for businesses with multiple locations and hourly workers who travel to those offices because it provides an automated time tracking system that makes it easy to track time. This tool is customizable and can be used across multiple offices; reporting is set up so that each location has a unique identifier, minimizing any reconciliations that need to be done. You can also use its shift scheduling tool to plan their workdays in advance more efficiently.
Providers like Gusto that have simple time tracking tools can't handle tracking employees who aren't assigned to one location but work at different locations throughout the pay period. You'd need to sign up for an integration to get that level of detail.
Other providers like ADP and Paychex also sell their time-tracking tool as an add-on to other packages but overall tend to be more expensive.
Paycor Features
Paycor offers basic payroll tools and advanced HR features for bigger companies. It has a full range of integrated services that works best for companies that aren't looking to integrate multiple outside software—it's an all-in-one option.
Payroll processing: It offers basic payroll processing plus tax withholding and filing. It would be a good option if you're planning to grow and sign up for its HR features at some point; otherwise, you can find a cheaper option if payroll is all you need.
Advanced HR features: Paycor provides a range of human resource tools, including both operationally and people-focused support: There are employee and manager self-service portals, PTO management, and onboarding. For companies focused on employee management, its training, performance management, and talent development modules are useful.
Hiring tools to support growth: Companies that need support as they grow find its recruiting and applicant tracking tools helpful; it automates resume parsing, offer letters, etc. You can even create a career page to help build your employer brand.
Dedicated HR professionals: You can get access to dedicated HR professionals who will help you answer questions about payroll and HR compliance. Their job is to stay abreast of changing regulations, so they're always able to inform you when you need to make changes, i.e., to minimum wage.
Tons of partners to expand your plan: Paycor partners with numerous companies to ensure you can truly access all of the HR and payroll services you need. For example, it works with background check companies (e.g., Goodhire), POS, job boards (e.g., LinkedIn, ZipRecruiter), Time Management (e.g., Deputy and On Shift), etc.
Paycor User Reviews
Users rate Paycor anywhere from 3 to 4.4 out of 5 stars, depending on the review site. They say the software is easy to use but customer service has not been good, especially since the COVID-19 pandemic began in 2020. Among those complaints were problems contacting their dedicated support person and that the customer services reps didn't know Paycor's software.
BambooHR: Best for Companies Focused on Building Employee Loyalty
BambooHR

What We Like
Easy to use
Robust employee management tools
Modern interface
What's Missing
Payroll is handled by a third party
Time tracking is an add-on vs being included in plan options
Phone support is only available in most premium plans
BambooHR is a strong competitor for best HR software because it offers a suite of solutions for managing day-to-day HR operations, such as tracking applicants, onboarding new employees, tracking PTO and hours worked, and managing employee performance appraisals. We rated it best for its performance management tools, including manager and self-assessment features you can use to help employees learn and grow within the company—which is pivotal to minimizing turnover. It also does a great job of keeping employees engaged.
Gusto and Zoho People don't come with performance management and employee engagement tools.
ADP only offers performance management and employee engagement tools in its plans reserved for companies with 50+ employees.
BambooHR Features
BambooHR has advanced HR features that are similar to Paycor, like employee engagement, performance management, etc., although some features are only available as add-ons and not through its primary packages. It also aligns with Zenefits in that it offers payroll as an add-on vs a primary service.
Specifically, BambooHR provides:
Engagement: The system allows you to survey employees to gauge how they feel about the company so you can identify where to improve. It also sends email alerts to employees, so they're aware of any company announcements. Similar to Gusto, these are features that are available with premium plans.
Employee management: You can access employee files in one database from anywhere. You can also change access levels so workers can only enter systems that relate to their position. In addition, you can store your employee handbooks, policies, and new hire paperwork in the cloud, making it easy to access and verify later.
Personalized compliance support: One feature BambooHR competitors like Gusto don't offer is training tracking. It allows you to set up the different training required for each employee (plus optional ones) with deadlines you can use to confirm they completed on time. This helps solidify your employees' development and helps you avoid breaking any regulations.
Marketplace and app integrations: Like Rippling, BambooHR integrates with many apps that are all available on the Bamboo Marketplace. And if your business is already using software it doesn't want to let go of, BambooHR's open API can help share information across the different systems. It won't be as seamless of an experience as direct integrations, but it does ensure you don't have to give up current processes.
Payroll as an add-on: BambooHR handles payroll through a partner, TRAXPayroll, which can make users feel somewhat disconnected since it's not managed by the same reps.
BambooHR User Reviews
Overall, it earns average user scores of over 4 out of 5 stars on third-party sites like Capterra and G2. Users like the intuitive platform, easy setup, implementation support, and the many HR tools. They did mention that the mobile app is limited, however. Note that Bamboo's pricing isn't transparent; we called and received a quote of $8.25 per employee for a company of 15 employees for its Advantage plan.
Zoho People: Best for Budget-Minded Small Businesses
Zoho People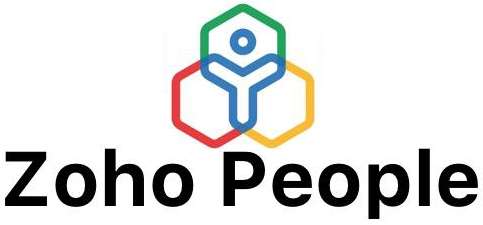 What We Like
Free plan option
Affordable
Syncs with a larger Zoho suite of HR tools
What's Missing
Payroll isn't available to US companies
Long customer support response time
Employee profiles cost extra
Zoho People is a good option for budget-conscious small businesses because it offers a free employee database and PTO tracking for businesses with fewer than five employees. After that, prices run from $1.25 to $9 per employee, per month, and cover everything from onboarding to files management, performance management, and recruiting.
None of the other providers on our list have a free plan option.
With the other plans on our list, you can't just sign up for an employee database or PTO tracking. They all come with many other features, which means you'll pay extra if you really only need these two tools.
Zoho People Features
Zoho People is HR-focused, more so regarding operations and people. It provides a range of HR tools and allows you to pick and choose what you need. Employees can access a self-service portal for common functions like requesting PTO.
More specifically, Zoho People provides:
Onboarding support: Zoho has simple onboarding features, like Gusto, that provide a self-onboarding portal, so users can enter their personal information on their own time. You can also draft workflows, schedule when their equipment should be set up and ready, etc.
Time and attendance: Its time and attendance options grow more robust if you sign up for a premium plan. You can assign shifts and customize shift rotations if that fits your business model. Your employees can use the facial recognition attendance system to confirm they're at work, whether they're on-site or working remotely. And if you need to create a schedule by project or job, you can do so in advance.
Employee performance management: You can help your employees develop by giving feedback using Zoho's system; it's a continuous system that lets you customize the way you measure their performance. You can also solicit their feedback, so you can use their self-reflection when finalizing your review.
Employee engagement: You can help boost engagement by giving your employees a voice. Unlike the other providers on this list, Zoho People provides an HR case management tool that organizes and tracks the status of all of the questions your employees ask. This is a great feature for an HR specialist or manager.
Zoho People User Reviews
Users rate it an average of 4.2 out of 5 stars. They praise the products and customizations but said there is a steeper-than-usual learning curve because of the many features.
Namely: Best for Midsize Businesses With a Small HR Team or HR Manager
Namely

What We Like
Easy to use
Wide range of HR tools
Very people-centric solution
What's Missing
Not ideal for businesses with fewer than 50 employees
Doesn't handle international payroll
Setup can take from six to eight weeks
Namely's services work well at supporting an existing HR infrastructure. Its services are tailored to creating a user-friendly experience for employees—it's a place they can go to find answers to their questions before reaching out to their internal HR department. All basic processes, like payroll and compliance, are streamlined and automated as much as possible so that HR teams can focus on the people aspect of HR.
Small business payroll software like Gusto and Zoho People don't offer as robust and people-centric tools as Namely provides.
There is no tiered pricing as with ADP and Paychex, so you can easily sign up for all of its services, including employee engagement.
Namely Features
Namely's HR features are people-centric and do a great job of helping employers build a positive company culture. It's not the best for small mom-and-pop companies, because it has a minimum annual pricing contract ($10,000 being the lowest).
Specifically, Namely provides:
Culture tools: With Namely, you get a company news feed on which your team members can praise one another for their accomplishments and ensure everyone is informed about updates within the company.
Comprehensive reporting: You can run pre-made reports, but with more options than solutions like Gusto and Paycor because the system collects more data. For instance, you can process reports on employee headcount, internal job changes, etc.—not just payroll. You also have the tools to customize any reports you need, meaning you can create new fields to track and aggregate data on vs just using those that Namely has prepared for you.
Easy to use: The interface is pretty user-friendly and has a modern look that makes it easy to maneuver around. There's also an in-app help button and implementation specialists to guide you through setup. And unlike the other providers on our list, Namely has an online community of users you can connect with.
Customizability: The platform is customizable; you can add different platforms as needed, i.e., benefits, payroll, etc.
Managed services: Namely offers a managed services option you can use to outsource your day-to-day payroll and benefits administration. You can also reference live HR experts when you have compliance questions.
Namely User Reviews
Users rate Namely 3.8 out of 5 stars on G2 and 4.1 out of 5 stars on Capterra—not as high as other HR software on this list but still strong. They say the interface is modern and customizable and the community forum is helpful. Unfortunately, customer support is not as consistently responsive. We rate it highly for its talent management tools.
Types of HR Services We Evaluated
We evaluated four kinds of HR services:
HRIS/HRMS: These services concentrate on HR functions from recruiting to retiring and may or may not include payroll.
HR Payroll: These are usually payroll services that add on HR functions like benefits administration or vice versa.
PEO: PEOs handle your HR for you. They can harness the power of their large customer base to get better deals on benefits packages as well and take full responsibility for managing your payroll taxes.
Global Payroll Services and PEOs: These companies act as Employer of Record for foreign employees and specialize in hiring and paying international employees.
Several of the software services on our list serve multiple roles, depending on the plan you choose and the functions you pay for.
Types of HR Services
| Features | HRIS | HR Payroll | PEO | Global PEO |
| --- | --- | --- | --- | --- |
| Payroll | N/A | ✔ | ✔ | ✔ |
| Benefits Administration | N/A | Sometimes | ✔ | ✔ |
| Compliance support and monitoring | N/A | N/A | ✔ | ✔ |
| Employer of Record | N/A | N/A | N/A | ✔ |
| Talent Acquisition | ✔ | N/A | ✔ | ✔ |
| Employee Training and Performance | ✔ | N/A | ✔ | ✔ |
| HR handbooks, strategic advising | ✔ | N/A | ✔ | ✔ |
Other HR Services
You may not need a full-service HR software, or you may find you need something extra on occasion for specific tasks, such as hiring assistance. If so, check out our evaluations of software and services that cover other HR-related tasks:
Best Recruitment Software: For creating and posting ads and gathering applications or resumes
Best Time Tracking Apps: For monitoring hours and overtime worked using mobile devices
Best Payroll Software: For paying employees and taxes (with minimal HR functions)
Best Project Management Software: For coordinating teams (can be used to coordinate onboarding and other functions)
Best Talent Management System: For managing the employee life cycle, including recruiting, onboarding, performance management, and more
Bottom Line
When choosing the best HR software for your business, you need to consider price vs convenience. Many of the software and services on our list have plans that can tackle the most basic functions like onboarding and PTO management or can provide complete HR services including payroll, hiring, and training. Most offer access to advisers as well. In some cases, they can even take the place of a full-time HR professional—or take away the burden of mundane administrative tasks from your HR manager so that they can concentrate on your people.
Articles You May Also Like …