An HR information management software system (HRIS or HRMS) manages people data across the employee lifecycle—from recruiting to termination. A strong HRIS takes on the tasks of onboarding, payroll, performance management tracking, and more, saving small businesses money and time.
We've rated the top systems based on how affordable they are for small businesses, their ability to scale as you grow (features and plan options), and how easy they are to use.
Best HRIS Software Compared
Our Rating (out of 5)

Pricing

Hiring tools

Payroll

Benefits administration

Learning Tools

PEO Options

4.75

$8/employee

/month

✔

✔

✔

✔

✔

4.59

For >40 employees:

$99 to $199/month

✔

✔

✔

✔

-

4.31

<40 employees: call for quote

✔

✔

✔

-

-

4.29

$10 to $27/employee

/month

✔

✔

✔

-

-

3.93

$39/month + $6/employee/month to $149/month + $12/employee/month

✔

✔

✔

✔

✔

3.87

Call for quote

✔

✔

-

-

-

3.81

Call for quote

✔

✔

✔

✔

-

3.75

Call for quote

✔

✔

✔

✔

✔

3.56

Free to $10/user

/month

✔

-

✔

✔

-
How We Chose the HRIS Software
We looked for complete HRIS solutions that can support you from the time you start hiring employees—some even help before that with recruiting tools—to the time their employment is terminated. All except Zoho People offer payroll, either in their packages or as an add-on. (Zoho has payroll for India in its highest package and for the US as a separate add-on.) We narrowed it to 14 for evaluation and chose the top nine.
Click through the tabs below for our full evaluation criteria:
20%
Functionality of HRIS features
20% of Overall Score
We rated highest for plans under $5,000 a year for 15 employees. We also gave points for transparency and unlimited payroll. Zenefits and Gusto scored highest in this area, while Rippling came in a close second because of a lack of full pricing transparency.
20% of Overall Score
This score covered the basics for HRIS: online onboarding with forms, an employee database, benefits, and HR functions in general. Paychex and ADP Run earned a perfect score in this area, because of their robust HR features; Rippling followed closely behind and only lost a few points because access to expert advisers costs extra.
20% of Overall Score
This goes deeper into the features, looking at the depth of functionality for the most needed HR tools, from payroll to learning management. Rippling, Paycor, Workday, and Paychex most have the functionality small businesses need.
15% of Overall Score
This score looks at the whole of the feature sets for HR, HRMS, software, and reporting and how appropriate they are for small businesses. BambooHR, Rippling, and Paycor earned perfect scores, but everyone scored high here. Workday scored lowest because it's suited for medium and large businesses.
15% of Overall Score
We considered interface, customer support, online guides, and dedicated help when compiling this score. ADP Run scored highest here, followed closely by Paycor.
5% of Overall Score
HR runs on reports, both for sending to the government and for tracking the effectiveness of programs. We considered the number and customizability of reports. Paychex, Workday, Zoho People, and Gusto got perfect scores, but everyone scored high here.
5% of Overall Score
As much time as we spend on research, it cannot replace the experiences of real-world users. Here we consider scoring on popular review sites like Capterra and G2. All of the software on our list are very popular in the market. Only Zoho People lacked a perfect score because of the lower number of reviews.
*Percentages of overall score
Rippling: Best HRIS for Small Businesses
Rippling

Overall Score:
4.75
OUT OF
5
What We Like
Intuitive interface highly rated by users
Offers hardware onboarding
Excellent integrations capabilities
PEO services available
What's Missing
Gets pricey as you add functions
No live customer support for software issues
HR advisers cost extra
Rippling Pricing
Base HRIS: $8/employee/month
Add-ons:
Core Employee Management: $10/employee/month
Payroll: $8/employee/month
Employee benefits: $6/employee/month
Flex HSA and FSA benefits: $6/employee/month
HR Help Desk: $100 a month
App management: $8/employee/month
Device management: $8/employee/month
Rippling tops our list because of its affordability, wide range of high-quality features, and amazing user reviews (4.9 out of 5 stars, average). This HRIS works for businesses of any size and can grow with you, even offering professional employer organization (PEO) services and global payroll services for international contractors. What makes it stand out from the rest is how easy it is to assign hardware and software access. Unlike most of the software on our list, Rippling's interface is icon-driven and easy to use. It's great for tech companies or businesses that use a lot of different programs.
Rippling Pricing
Rippling's price starts at $10 per month, per user, for the employee management platform. After that, it charges for modules for payroll, benefits administration, etc. Thus, while it looks like an inexpensive option, it can get expensive fast. Rippling no longer lists the prices of its modules online, but the salesperson we spoke to said the prices below are accurate; they can reduce those prices in some cases.
Core Employee Management: $10 per employee, per month
Payroll: $8 per employee, per month
Employee benefits: $6 per employee, per month
Flex HSA and FSA benefits: $6 per employee, per month
HR Help Desk: $100 a month
App management: $8 per employee, per month
Device management: $8 per employee, per month
The features below are just a few that make Rippling our top HRIS software. Discover more in our full Rippling review.
Rippling Features
Strong hiring and pre-hiring tools: Its base employee database makes it easy to organize and store employee data and helps create a strong onboarding process. You can add an applicant tracking tool if you're hiring a sizable number of employees. Background checks are available, too. (Workday's hiring and applicant tracking tools are more diverse.)
Solid software integration: If you work with a lot of different applications, then Rippling is a better choice than the rest because it integrates with over 600 business programs, including Slack, G Suite, and other popular business applications. Add this to the App Management module, and it's super-easy to grant new employees access to exactly the software they need as part of onboarding. It's equally easy to remove accounts when offboarding.
Payroll add-on: Although payroll isn't included in Rippling's standard packages, it is available as an add-on in all 50 states and includes tax filing, direct deposit, garnishments, multiple job codes, and multiple pay rates. Gusto and Rippling both pay international contractors, but Rippling ranked as one of our top international payroll providers. (ADP can handle global payroll, while others on our list work with partners or third-party apps.)
Benefits administration: You have access to a wide range of benefits, available in all 50 states, which is not the case with Gusto. Rippling's benefits include health, dental, and vision insurance plus flex plans (FSA, HSA) and commuter benefits. Rippling will also send your Affordable Care Act notices and handle COBRA notices.
Learning management: In June 2021, Rippling launched its learning management program. It has a full list of compliance training programs, including automated sexual harassment training for all 50 states, cybersecurity training, and more. It partners with Go1 to purchase custom course bundles of over 70,000 courses. Some are industry-specific. Paycor and Workday also have extensive learning management tools. Rippling, however, automates enrollment, sends reminders and certifications, and even ties into its time and attendance product.
Device and app management: You can partner with Rippling to buy, set up, secure, and manage employee work computers, phones, and other devices including single sign-on (SSO), provisioning, multi-factor authentication, and API support. While others on our list offer some of these tools, like SSO, Rippling has the most complete and encapsulated program.
If applicant tracking is the most important feature to you but you don't need Rippling's base employee management product, check out our applicant tracking system guide for more options.
Paycor: Best for Businesses Needing All-in-One Systems
Paycor

Overall Score:
4.59
OUT OF
5
What We Like
Flexible plans
Small biz pricing (<39 employees) is a flat rate
Easy-to-use software with a lot of functionality
Users say time tracking is one of the best and easiest to use
What's Missing
Many functions are add-ons
Users say some functions are not easy to navigate
Does not file state new hire forms for you
Paycor Pricing
Basic Plan: $99/month
Essential Plan: $149/month
Complete Plan: $199/month
Paycor offers a strong payroll program and flexible set of integrated HR tools that make it a good option for businesses needing an all-in-one HR system. Its plans run from $99 to $199 per month for up to 39 employees, with no per-employee additions, making it affordable but not the cheapest—check out Zoho People if your business is very small and budget-conscious. Paycor has high ratings from users. We reported multiple user complaints in 2020 and the first half of 2021 for bad customer service, but complaints have decreased in recent months.
Paycor Pricing
Paycor divides its pricing by the number of employees. It has flat-rate-plus pricing for businesses with fewer than 40 employees and custom pricing for 40+ employees. In addition, you may request specific features not found in your plan. There's an online questionnaire that takes you through the process, then a quote is sent to you—compare that to Paychex, where you are assigned a local salesperson who will discuss your situation and make recommendations.
These are the starting prices for businesses with <40 employees; once you select a plan, it leads you through adding features, which gives you a custom quote:
Basic Plan: $99 per month; payroll, employee portal, employee profiles, and org chart
Essential Plan: $149 per month; Basic plan plus PTO, workflows, onboarding, training, compliance support, and custom reporting
Complete Plan: $199 per month; Essential plan plus dedicated HR specialist, integrations with 401(k), time tracking, performance management, and benefits support
Add-on features: Fill out the form for a quote; benefits administration, compensation planning, HR software, LMS, onboarding, pulse surveys, recruiting and applicant tracking, time tracking, scheduling, talent development, and wage garnishments
Discover all the great features Paycor has and get more detailed pricing on its add-ons. Read our detailed Paycor review.
Paycor Features
Optimized payroll: Like Gusto and Workday, Paycor has pay-on-demand features, garnishments, benefits, 401(k) integrations, and more. Paycor also handles tax filing and keeps an eye on tax laws at the federal, state, and local levels. Like most of the services on our list, you can add time tracking, but it also has a scheduling app that lets you create and automate schedules and let employees request shift swaps.
Employee portal: Employees can access co-worker profiles, the company org chart, W2s, benefits information, and more. They can also make changes and request PTO on the app, as well as sign documents and complete tasks. HR and managers can edit and update information, approve requests, send communications, and more. Paycor's mobile app is the highest-rated of those on our list, for both Android and iOS.
Hire-to-retire employee management: Paycor offers recruiting software, compensation planning and analysis, single or bulk onboarding, and talent development through performance management, including goals tracking, team insights, and best practices. The learning system offers canned and customized courses and "gamification." (Rippling's LMS does not have "gamification.") Many of these are add-ons (like with Paychex, Workday, and Rippling) so you can create a system that fits you best.
Benefits administration: The Benefits Advisor software lets employees manage, shop, and enroll in benefits through the portal or mobile app. It offers dashboards and reports to help you understand the costs and get automated alerts and reminders (such as for re-enrolling).
Mobile app: While all the services on our list (except Gusto) have highly-rated mobile apps, Paycor's is the best rated overall, with 4.6 out of 5 on Android and 4.7 out of 5 on iOS. (Paychex scored higher on iOS, but much lower on Android.) It offers tools for employees to request time off, check pay stubs, and even see their tasks and notifications. Managers, meanwhile, can track applicants and approve time cards and workflows.
Zenefits: Best HRIS for HR Functionality
Zenefits

Overall Score:
4.31
OUT OF
5
What We Like
User-friendly interface; employee app highly rated by users
Workplace health and employee well-being tools
Brokers benefits packages in 50 states + Washington DC
What's Missing
Payroll costs extra
Gets pricey in high-tier plans
HR advisers cost extra
Zenefits Pricing
Essentials: $10/employee/month
Growth: $18/employee/month
Zen: $27/employee/month
Contingent workers: $6/employee/month with any plan
Add-ons
Payroll: $6/employee/month
Advisory services: $8/employee/month
Benefits administration if you have your own broker: $5/employee/month
One year of payroll free with Growth or Zen package
Zenefits can get pricey as you add more features, and payroll is a separate add-on, but it integrates with 50 business applications. Thus, we recommend it for businesses that may already have a payroll system they like and simply want to add HR functionality. The Growth plan offers the most important functions to help you onboard and manage employees. Transparent pricing makes it easy to sign up and know exactly what you're paying for.
Zenefits Pricing
Like Gusto and Zoho People, Zenefits lists its full pricing online. It has three plan levels, plus add-on programs. All plans include hiring, onboarding, scheduling, an employee directory, document storage, and basic reports. Zenefits also stands out in that it has a reduced price for contract workers and temps. These contingent workers only cost $6 per employee, per month, regardless of what plan you use.
Zenefits plans:
Essentials: $10 per employee, per month (five employee minimum)
Growth: $18 per month, per employee; Essentials + compensation management and performance management
Zen: $27 per month, per employee; Growth + employee well-being management, surveys, and communications tools
Zenefits also offers these add-ons:
Payroll: $6 per employee, per month
Advisory services: $8 per month per employee for unlimited access to HR and payroll experts
Benefits administration (with your own broker): $5 per month, per employee
Discover more about Zenefits's strong HRIS/HRMS toolset in our Zenefits review.
Zenefits Features
Talent management: Create offer letters with its templates and make it easy for employees to self-onboard with onboarding checklists, forms, and e-signatures. Zenefits also handles background checks. Aside from ADP, only Zenefits handles international onboarding.
Communication and record-keeping: Zenefits' Zen program includes a Slack-style communications hub for one-on-one or group communications plus document storage. None of the other software on our list have this feature. Zenefits also offers employee surveys with its Zen program. (BambooHR also has surveys in its advanced plan while many others offer it as add-ons.)
Employee well-being: Zenefits manages benefits in all 50 states to keep you compliant, and offers additional benefits like commuter benefits. Further, the Zenefits mobile app lets employees connect their benefits to other apps like Lyft or Uber. We didn't see this convenience in other apps. (The mobile app has a 4.2 and 4.3 on Android and iOS, respectively, which is higher than the average of those on our list.)
Performance management: Performance management is 360, with reviews by managers, peers, and the employees themselves. Zenefits has compensation management tools as well to help you retain your best employees.
Employee portal: Employees can view important information, from policies to their W2s and leave balances, through an employee portal. They can request PTO (and managers can approve it), see announcements, contact co-workers, and more. The employee portal is on the mobile app as well.
Payroll: Payroll add-on includes unlimited pay runs, garnishment support, filing taxes, and sending forms—pretty standard.
Advisory services: Get unlimited access to a team of HR and payroll experts who can advise you on changing regulations, dealing with difficult employees, writing the company handbook, and terminating employees fairly and within regulations. It's an add-on, whereas with Gusto it's included.
Gusto: Best HRIS Software for Payroll
Gusto

Overall Score:
4.29
OUT OF
5
What We Like
Unlimited pay runs
Cheap, contractor-only plan
Gusto Wallet helps employees with financial health, get advances
What's Missing
Health benefits management only in 39 states
Not good for over 100 employees
No customizations
Gusto Pricing
Contractor only: $6/employee/month
Core: $39/Month + $6/employee/month
Complete: $39/Month + $12/employee/month
Concierge: $149/Month + $12/employee/month
Gusto is an extremely popular payroll software with good HR functionality. We often compare it to other small business HR software, and it always does well. It's affordable, easy to use, and has the most important HR features a small business needs. If you need health benefits, however, be sure to check that Gusto provides them for the state or states you need before purchasing. (The others on our list provide benefits in all 50 states, except for Zoho People, which does not provide benefits.)
Gusto Pricing
Gusto, like Zoho People, is one of the few on our list with fully transparent pricing. Except for the contractor plan, all plans come with full-service payroll, workers' compensation, health benefits administration, and an employee self-service portal:
Contractor-only: $6 per contractor, per month, for payroll and filing
Core: $39 per month plus $6 per employee, per month
Complete: $39 per month plus $12 per employee, per month; Core + PTO, employee directory, and onboarding
Concierge: $149 per month + $12 per month, per employee; Complete plan + HR Support
Find out why Gusto is among our top recommended payroll software. Read our review to learn more about Gusto's features.
Gusto Features
Payroll: Gusto can handle payroll including tax filing in all 50 states and is our No. 1 recommended payroll software for small businesses. It pays via check and direct deposit, but can also offer Gusto Wallet—an employee account with a mobile app that lets employees get paid faster, manage finances, and take advances. It's a great alternative for employees without traditional bank accounts as well. (ADP has something similar with its Wisely card.) Like Rippling, Gusto can pay international contractors.
Hiring: Gusto makes it easy to send offer letters and onboard new employees, with checklists, online signing of documents, and setting up software for your new employee or team. Gusto, along with Zenefits, is also on our list of top onboarding software.
Employee management: Gusto is not as feature-heavy as most of the software on our list, but it offers the basics: time and PTO tracking, employee surveys, workers' compensation, and integrations with business software. The Concierge Plan comes with a library of HR documents like job descriptions and policy templates, plus dedicated advisers and a direct line for the support team. It does not, however, offer performance or learning management. For these, we suggest Rippling, Workday, ADP Run, or Paycor.
Benefits: Gusto can help you choose and manage benefits (although some, like health insurance, are limited to certain states). These include medical plans and health savings accounts, 401(k)s, and commuter benefits. You can explore and choose plans, and Gusto will help employees get signed up. Gusto also offers FSA and HSA accounts, paycheck splitters, and commuter benefits.
Employee portal: Employees have access to the company directory and organizational chart, plus company documents. They can make profile changes, request time off, and renew benefits as well.
Paychex: Best for Customizable HRIS
Paychex

Overall Score:
3.93
OUT OF
5
What We Like
Great choice of payroll and HR tools to customize your plan
Handles new hire reporting
24/7 live support from customer service and HR experts
What's Missing
Can get expensive as you add features
Pricing can change each year
Payroll support can be hit-or-miss
Paychex Pricing
Call for Quote
Setup fee—but can be waived
Sometimes offers free months
If you have specific needs, Paychex can create a highly customized plan for you. It offers hundreds of functions in HR, payroll, and compliance support, as well as a wide variety of benefits. As such, it's an excellent choice for businesses that want a full-service HRIS that can grow from a small startup (even solo businesses) to a midsize to large business. Just be warned that the pricing is not completely transparent and subject to change each year.
Paychex Pricing
Paychex's website lists three versions of its Flex program, but no pricing. You need to call for custom pricing. Paychex offers over 300 features and will mix and match a custom program for you.
Paychex gave us an estimate for its Flex Enterprise program at $125 per month plus $3.01 per employee, per month, with a $200 setup fee they offered to waive. This comes to $2,041 per year for 15 employees, without the setup fee. One representative told us that prices can increase each year but are negotiable.
Get more details about what Paychex offers for your business. Read our review.
Paychex Features
Payroll: Time and attendance tracking feed directly into payroll. Like Gusto and ADP, you can pay workers by check, direct deposit, or pay card. Paychex handles your tax filing and new hire form filing. Some HRMS on our list only prepare the new hire paperwork. Paychex handles garnishments if you sign up for its Enterprise Plan—with Gusto and other payroll-centric software, it is included in non-premium plans. Paychex does, however, assign you a payroll specialist.
Talent acquisition: Paychex has hiring services, including job posting and applicant tracking. You can get onboarding tools, including personalized messages and videos, and background checks.
HR tools: HR and business forms and labor compliance posters, and an employee handbook help keep your workers informed. The performance management and learning management systems help you maintain a well-trained workforce. It also provides HR consulting, including assessment of your needs and alerts to changes in local, state, or federal labor laws. With hundreds of different options and features, it's the most flexible for HR tools.
Benefits: You can get your employees medical, dental, visual, retirement, and other benefits and have them managed through the payroll program. Paychex also offers an employee financial wellness program similar to that of Gusto.
Mobile app: Employees can view pay stubs and benefits information, but managers can handle payroll and view employee information, including benefits programs. It has the highest rating on iOS of all on the list: 4.8 out of 5. (Android users give it a respectable 4.3, which is above average.)
Ability to grow with you: Paychex can handle from one to over 1,000 employees. You can transition from payroll software to a complete Professional Employer Organization, and it's on our list of top PEO software along with Rippling. It offers hundreds of add-ons and integrates with third-party applications for accounting, HR, sales, hiring, and more.
BambooHR: Best HRIS for Employee Management
BambooHR

Overall Score:
3.87
OUT OF
5
What We Like
Intuitive platform
Integrates with over 50 applications
Customizable workflows and reports
What's Missing
Limited mobile app
No dedicated representatives
No learning management tools
BambooHR Pricing
Call for quote
7-day free trial
BambooHR offers hire-to-retire functionality at a reasonable per-employee price. However, we were most impressed by its employee engagement (part of the Advantage Plan) and performance management (an add-on). Both tools come with ready-made questions based on research. (Paychex, ADP, and Workday offer employee culture management as add-on programs.) Users also like BambooHR, saying it's intuitive and has great tools. Unlike the other HRIS systems on our list, it does payroll through a partner company, TRAXPayroll.
BambooHR Pricing
BambooHR does not list pricing online for its two plans. You need to call for a quote based on your needs. This is what we were quoted for 15 employees:
Advantage Plan: $8.25 per employee, per month
Performance Management Module: $5.25 per employee, per month
TRAXPayroll: $75 + $4.05 per employee, per month
Implementation: $241.25 (one-time)
Training: $299
This adds up to an annual cost of $3,588 the first year, with subsequent years costing $3,047.75 per year.
BambooHR offers more than what's covered here. Learn more in our review.
BambooHR Features
Talent acquisition: Bamboo offers features for applicant tracking, onboarding, and creating onboarding workflows. Document storage with online signatures lets you keep employee records handy. What really makes it stand apart from the rest, however, is its mobile hiring app, which lets you review candidates and communicate with applicants and your hiring team using your smartphone. Paycor, by comparison, lets you track applicants only.
HR features: Enjoy benefits tracking, workflows and approvals, PTO management, and training trackers. BambooHR offers prebuilt and customizable workflows to reduce the time you spend coordinating with other departments—and it includes email alerts to make sure people don't forget time-critical tasks. Not every software on our list offers this feature. With BambooHR Advantage, you get advanced reports and customizations as well.
Employee portal: The employees can access a company directory, organization chart, and company calendar. Track who is working and who is taking PTO. Contact co-workers or managers via the mobile app. Employees can access their records and manage time off.
Payroll (add-on): Three-step payroll with tax filing and end-of-year forms makes it easy to stay compliant with federal and state laws. Over 100 standard reports help you analyze your workforce expenses. This is more than most payroll software include. Gusto, for example, has 22 customizable reports.
Time tracker (add-on): Time tracking with reminders and overtime calculations integrated into payroll to make it easy. This is similar to Paychex and ADP who can also add time-trackers for a fee. Gusto, however, offers this in its Complete program.
Performance management (add-on): Help employees grow professionally with manager, peer, and self-management feedback, goals, and reminders. One standout to the management tool is that it offers sample questions to help managers conduct effective evaluations with less subjectivity.
Workday: Best for Midsize Businesses Undergoing Change
Workday

Overall Score:
3.81
OUT OF
5
What We Like
Highly flexible payroll systems
Strong real-time data analysis tools
Learning tools allow peer-to-peer teaching
What's Missing
Payroll is for the US only
Not great for small businesses
Non-transparent pricing
Workday Pricing
Call for quote—prices depend on functions needed and number of employees
Workday is not meant for small businesses or startups. Its pricing and tools are most likely more than you need. However, if you are a midsize business looking to grow or are in a period of disruption, then its analytical and HR tools geared toward growth and employee optimization may be just what you need. This is the most complex software on our list; it is not a beginner's HRIS. However, it got excellent scores all-around, and especially for its HRIS and payroll features.
Workday Pricing
Workday does not list its pricing online, but third-party sources say it runs $100-$200 per employee, per year, with a minimum three-year contract. It's the only HRIS on our list that has such a long obligation; Paychex and ADP, for example, have annual contracts. However, the price, if accurate, is highly competitive. You will need to call for a quote to get a complete price quote.
Workday Features
Flexible payroll: Like Gusto and Paycor, Workday offers pay-on-demand tools that let your workers request accumulated wages before payday. It also offers flexible payments and deduction options like pay advances and loans with repayment plans. As payroll events occur, the software automatically updates so you can see up-to-the-minute data.
Talent acquisition: Workday's recruiting module is a complete system to take you from job requisition to hire. It lets you recruit internally as well as on job boards, manage referrals and endorsements, track the application and selection process, and onboard new employees. It also includes reports to keep you compliant with local regulations, such as with the Office of Federal Contract Compliance Programs.
Learning management to help employees grow: Workday's approach is unique in that it not only offers online learning tools but lets your employees share their own expertise and experiences in videos that include interactions and quizzes. Further, it integrates to your finance and HCM systems, so you can tie classes to goals set during performance evaluations or add specific content to onboarding. (Rippling, by contrast, ties to time and attendance.)
Human capital management (HCM) built for change: Like Zoho People, Workday's HCM tools let you identify individual employees' skills and expertise. Workday then uses that information in its analytics to help you build a talent base around your needs. It stands out from the rest in its analytical capabilities with tailored insights, automated insight discovery, and "stories," which are details told in natural language.
ADP Run: Best for Businesses Going Global
ADP Run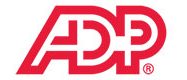 Overall Score:
3.75
OUT OF
5
What We Like
ADP can grow with your business
Global HR possible
Excellent mobile app for employees
What's Missing
More expensive than others
Software not as user-friendly as others on the list
Non-transparent pricing
ADP Run is just one of the many offerings ADP has for small businesses. With over 70 years of experience in HR and payroll, it can handle simple payroll needs for a small business or surge to a complete PEO system. With ADP Global, you get a fuller set of international payroll and HR features than any of the HRIS services on our list. While ADP Run has an excellent range of features, it does not provide pricing information. The software is not as easy to use as say Gusto or Zenefits, although the mobile app is top-rate.
ADP Run Pricing
ADP doesn't publish its pricing online; you need to call them to select a plan and add-ons. It charges setup fees but usually offers three to five months free. For payroll and HR, we were quoted $204 per pay run, per employee. This makes ADP Run one of the most expensive plans on our list.
If you want to learn more about ADP's small business payroll solution, check out our ADP Run review.
ADP Run Features
Global reach: While you will have to move from ADP Run to ADP Global if you need international HRIS services, this is the only provider on our list that can help you. Services include hiring, onboarding, payroll, and compliance assistance with local laws in over 140 nations. It's on our list of the best international PEO services along with Rippling, although Rippling only does international contractors.
HR features: ADP Run has tools for the entire employee lifecycle. It offers recruitment and onboarding, including background checks. The higher-tier plans include a team of HR professionals to advise you and help you with compliances. You can also access learning and performance management tools. Like Paychex, it has a huge number of choices, but what you select determines your price.
Payroll: Like Paychex and Workday, ADP has a complete payroll system. In addition to payroll, you can get time and attendance and benefits management. You can pay by direct deposit, check, or Wisely direct debit card. Only Paychex, Gusto, and ADP offer debit card options. You can pay international employees (Gusto and Rippling only pay contractors).
Mobile app: Its mobile apps (iOS and Android) also let your employees access their pay stubs, tax forms, time sheets, and benefits information while on the go. Its apps are among the highest-rated on our list as well: 4.5 on Android and 4.7 on iOS. Only Paycor has slightly higher ratings.
Robust reporting: You can view, run, customize, and print a wide range of payroll and HR reports. You can also create your own reports, although one user said exporting the data to Excel can get tricky.
Zoho People: Best HRIS for Budget-Minded Businesses & Shiftwork
Zoho People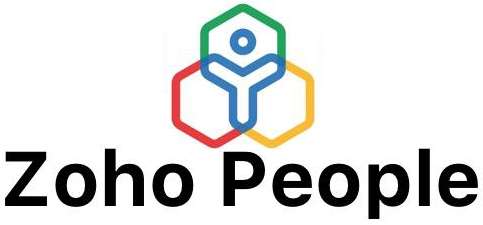 Overall Score:
3.56
OUT OF
5
What We Like
Free plan
Inexpensive plans overall
Feature-rich software
What's Missing
Payroll version for India only
Users say the learning curve is steeper than usual
No HR advisers
Zoho People Pricing
Free for up to five users
Essential HR: $1.50/user/month
Professional: $2.50/user/month
Premium: $3.50/user/month
Enterprise: $5/user/month
People Plus: $10/user/month
Zoho People is an excellent choice for businesses on a shoestring budget that are willing to put some time into learning software. It offers a free program for under five employees, and its most expensive plan is under $10 per employee, per month. Unfortunately, you can't get payroll outside of India, and none of the plans offer HR advisers on staff. However, if you need to manage shift workers or bill clients for jobs, this software has a lot of built-in tools to make it easy.
Zoho People Pricing
A user is defined as an employee or someone who has access to the software. For example, if you have a third-party accountant, she would be charged as a user. Paid plans must have at least five users.
Free Plan (Under five employees): PTO tracking and employee database
Essential HR: $1.50 per user, per month; onboarding, PTO, workflows, and employee database
Professional: $2.50 per user, per month; Essential plus attendance and shift tracking, time tracking, and billing
Premium: $3.50 per user, per month; Professional plus performance appraisals, goal tracking, 360-degree feedback, and HR analytics
Enterprise: $5 per user, per month; Premium plus employee query management and learning portal
Plus Plan: $10 per employee, per month; Recruiting, HR, Expense, Connect, and Chat Plans included; Payroll for India only included
Add-ons:
The Expense Plan can be added for an additional $2 per user, per month.
Temporary staff management can be added for $1 per employee, per month.
Zoho Payroll: This is a separate program that can be integrated with Zoho People and costs $19 per month + $3 per employee, per month.
Zoho People Features
Employee database and files management: This includes an employee database, document storage, personal file uploads, e-signature integrations, and templates for employee signatures.
Talent management: With Zoho People, you get tools for recruiting, applicant tracking, and even social media posting of jobs. The onboarding portal walks employees through policies, setting up profiles, signing documents, and covering other objectives.
Employee management: From shift scheduling to performance management, your managers can run their teams through Zoho People. Performance management includes goal setting, peer feedback, skill lists, and self-appraisals. There's a venue for receiving and responding to employee queries and complaints. Zoho People has customizable workflows and approval processes, plus a learning management system that includes online, classroom, and independent learning. Its communication tool is similar to Slack for employee chat, or you can send employees announcements, host forums, and most manuals for employee access through the system.
Pre-payroll tools: While the payroll plan offered with Zoho People is listed specifically as the India version, there is a separate US version you can purchase extra. In any case, with Zoho People, you can track time with biometric integrations and geo-tracking if desired, approve timesheets, track and grant PTO, and manage expenses including advances.
Still not sure which is the right system for you? Learn more about what an HRIS/HRMS is before choosing a system.
Bottom Line
Most HRIS software covers the basics: employee communication, onboarding, performance management, and the handling of benefits and PTO. Others include payroll, and many have strong learning management systems. To choose the best HRIS/HRMS solution for your business, you need to consider price vs features, and whether the software service covers your needs now with the ability to grow in the future. With the right software, you can ease the burden of mundane administrative tasks for HR managers so they can concentrate on your people.
For most small businesses, we recommend Rippling. Its modular system lets you build your HRIS with the tools you need. The software is user-friendly and highly rated and can grow with you with PEO and international contractor payroll services. Get started with Rippling today.
You May Also Like …