SMS marketing software lets you build a list of subscribers and send them reminders, promotional texts and coupons via text message. We looked at three of the top SMS marketing software providers for small businesses and compared their price, features and customer support. Also be sure to check out our guide on how to use text message marketing effectively.
Best SMS Marketing Software For Small Businesses: EZ Texting
We recommend EZ Texting for their flexible pricing and because of their advanced texting features, which includes drip campaigns, polls and text-to-win contests.
SMS Marketing Software Comparison Table:
EZ Texting

Slick Text

Trumpia

Base Price

Free
500 texts/month

Free version no longer offered.

Free

50
texts/month

$285/month
10,000 texts/month


Price for
Advanced Edition


$149/month
3,300 texts/month
See higher and lower
priced plans here.


$139/month
3,600 texts/month
See higher and lower
priced plans here.


$485/month
25,000 texts/month


Can you set up
automated drip
campaigns?

Yes

No

Yes

Can you create polls?

Yes

No

Yes

Can you create text-to-win contests?

Yes

Yes

No

Can you send unique Coupon Codes?

No

Yes

Yes

Additional Features:


- Unlimited "Sub Keywords" for
customers to interact with
your business
- Sign customers up from Facebook
- Mass Voice Messages


- Birthday Texts
- Sign customers up
from Facebook


- Birthday Texts
- Marketing Automation
- Mass Emails
- Mass Voice Messages
- Custom-branded mobile app for loyalty rewards


Support


- Phone, Email and Live
Chat Support
Weekdays: 10am to 7pm EST


- Email support
- Claim to have Phone support
however we tried and went to voicemail


- Phone and Email Support
- Weekdays: 9am to 9pm EST
- Weekends: 9am to 7pm EST
Why We Recommend EZ Texting as the Best Text Marketing Service for Small Businesses:

EZ Texting gives you all the tools you need to try text marketing risk free. What makes EZ Texting stand out is the free version that lets you send up to 500 messages/month and the pay-as-you-go plan that doesn't have any monthly fees. Note: Free version has been discontinued. There is now a free trial available instead.
What's more are the advanced tools you get to reach your customers. In particular there's automated drip campaigns and polling. Unlike a traditional mailing list, where you send the same message to everybody, drip campaigns let you send different messages depending on how long customers have been signed up. For example, you could set it up to send a welcome message right after customers sign up, a 10% off coupon after 2 weeks and then another coupon for a free item after a month.
Polling lets customers respond to questions/vote over text. You can use polls to run contests "which flavor of icecream should we add this month?" and use it as an opportunity to learn more about your customers. You can divide customers up into groups depending on the response they give, which enables you to send more targeted coupons and promotional messages.
When to Use Slick Text:

Slick Text is great for retailers that want to get a more serious about coupons. One great feature is that you can generate unique coupon codes for each customer. This is an easy way to prevent customers from double dipping, or from sharing coupons with other customers.
The downside to Slick Text is the lack of drip campaigns and polling. Polling, in particular, is a great tool to use alongside coupons, since you can use it to learn more about customer preferences.
When to Use Trumpia:

If you want a service that can do it all and/or have more than 2,000 customers on your messaging list, then Trumpia is the way to go. They can support a very high volume of messages and offer advanced tools like marketing automation as well as a unique custom loyalty rewards mobile app.
With marketing automation, you can automatically send coupons based on customer browsing activity on their website. For example, if somebody viewed a purse on your website, you could have them automatically send an exclusively deal on a purse. If they don't click the link after a few days, you could have them automatically sent a coupon for 10% purses.
The downside to Trumpia is the price. Starting at $285/month (or $200/month with an annual contract) for 10,000 messages/month, they're not for the small business that is just starting out with text marketing.
How Text Marketing Works
Text marketing is a way to reach customers via SMS text messaging. Using keywords and a shortcode (i.e. Text "ICECREAM" to 555555 for our weekly list of flavors!), customers can subscribe to your messaging list to receive updates, promotions, coupons and more. For a more in-depth overview of how text marketing works, check out our guide.
Each of these services give you the following tools:
A keyword and shortcode for customers to opt in to your mailing list
Web forms that go on your website for customers to submit their phone number
The ability to mass-send texts and schedule texts to be sent in the future
The ability to send photos and videos to customers with Multimedia Messaging Service (MMS) texting
Divide customers into groups depending on which keyword they opt in with
Reports on when customers are opting in and out of your mailing list and on how customers are responding to your campaigns
Each service also has additional advanced features. Here's how they compare: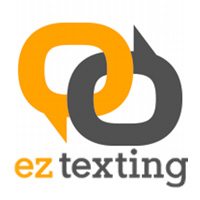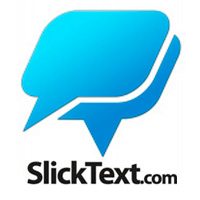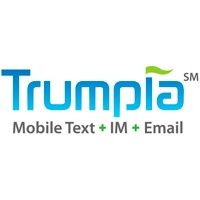 ---
Price
EZ Texting and Slick Text are both on the lower end, with free versions and packages for low-text volume clients. Trumpia is more expensive, starting at $285/month, but you pay a lot less per text message, so its actually ideal for businesses with more than 2,000 customers on their texting list.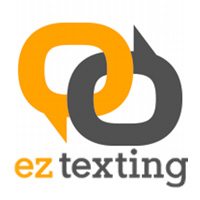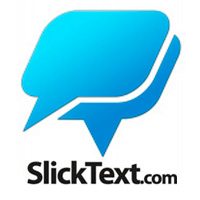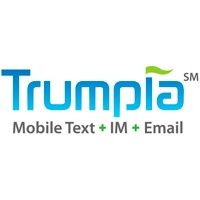 ---
Reports
Another key feature of texting marketing services is the ability to analyze campaigns and generate reports. One report that all 3 have are opt in / opt out rates. You can set a custom date range and view a chart of when customers have joined or left your campaigns. Besides that, they vary in the types of reports you can create. Here's how they compare: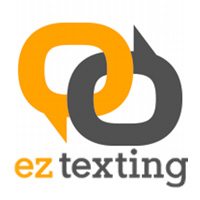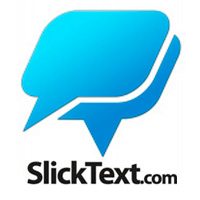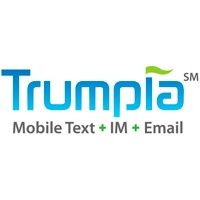 ---
Support
All 3 services have phone and email support. Based on my personal experience, I found EZ Texting and Trumpia to be responsive and helpful while Slick Text was difficult to get in touch with.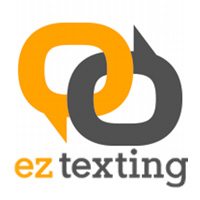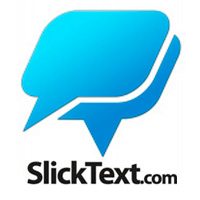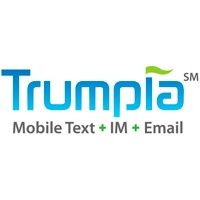 ---
The Bottom Line
If you're just starting out with text marketing, you'll want a service that can accommodate low volumes of messages and grow with you as you gain more subscribers. This is what makes EZ Texting great: There's a free plan for up to 500 texts/month, a pay-as-you-go plan and other low cost options that scale up to 3,300 texts/month.