Short message service (SMS) marketing software lets users send prospective and existing customers reminders, promotions, and coupons via text message. We evaluated a dozen SMS marketing software providers for small businesses and identified the top six, including the best overall. To do so, we compared price, features like automation and reporting tools, and customer support.
Top 6 SMS Marketing Software Options 2019
| SMS Marketing Software | Best For |
| --- | --- |
| | (Best Overall) Businesses new to SMS marketing that want robust support and setup assistance |
| | Teams that want SMS marketing tools specifically for measuring customer satisfaction |
| | Marketing teams that want unique SMS marketing tools like polls and voting |
| Trumpia | Large companies that need flexibility to grow into enterprise-level plans |
| | Companies that want flexible, a la carte keyword purchase options |
| | Small companies on a budget that want no-frills SMS marketing tools |
How We Evaluated SMS Marketing Software
While SMS marketing may seem daunting and complicated, it is critical that small businesses leverage this marketing medium to target leads in a digital-first era. To help, we identified providers that offer user-friendly and effective text message marketing tools. Additionally, we considered criteria like price, automation, reporting capability, and integrations. We also evaluated each software based on ease of use and availability of customer support.
To compare SMS marketing software, we considered these criteria:
Automation: Automation tools let small business owners and marketing teams set up SMS marketing campaigns that run in the background and clear time for other important tasks. For that reason, we included software that lets users automate aspects of their text message marketing strategy.
Keywords & short codes: Software on our list lets users create keywords and a short code so customers can subscribe to your messaging lists. (For example, "Text 'FSB' to 00432 for free small business insights!") This is a basic SMS marketing software feature that makes it easy to get new subscribers and follow up with clients.
Reporting: Another key feature of texting marketing services is the ability to analyze campaigns and generate reports. We chose software that lets users create reports to track metrics like opt-in and opt-out rates, subscriber location, and click-through rates.
Integrations: Integrations allow marketing teams to sync their SMS marketing tools with email platforms, CRMs, and other marketing apps. Integrations were not a prerequisite for our list but we did take these features into consideration when comparing providers.
Ease of use: Text message marketing is an efficient way to reach hundreds or thousands of clients at once — but only when it's intuitive. For that reason, we chose software that is easy to use and incorporate into overall marketing strategies.
Customer support: Adding SMS campaigns to a marketing strategy can be difficult for professionals who aren't already familiar with the tools. We evaluated the customer support team of each option we considered and selected those providers that are the most responsive and helpful.
Based on the criteria above, we recommend SlickText as the best overall SMS marketing software for 2019. Not only is the platform user-friendly, effective, and affordable, it offers a first-class customer service team. This makes it perfect for anyone new to SMS marketing or teams that would otherwise benefit from an extremely responsive support team.
Best Overall SMS Marketing Software for Small Businesses: SlickText


SlickText is a robust SMS marketing platform that ranges in cost from free to $139 per month. The software offers extensive automation tools, like drip marketing campaign creation and birthday notifications, and stands out because of its phenomenal customer support options. This makes it a great option for individuals and teams who want help setting up their text message marketing campaigns.
SlickText Pricing
SlickText packages range from The Freebie, which includes 50 texts/month and one keyword (aka text word), to The Big Bro with 3,600 texts/month and eight keywords for $139. All packages include unlimited contacts and paid packages include the ability to send pictures. Enterprise-level plans are available from $189 to $1,250 per month.
SlickText Tiered Pricing & Features
| | The Freebie | The Basic | The Step Up | The Lil Bro | The Big Bro |
| --- | --- | --- | --- | --- | --- |
| Price | $0/month | $29/month | $49/month | $79/month | $139/month |
| Texts/Month | 50 | 500 | 1,000 | 2,000 | 3,600 |
| Textwords | 1 | 2 | 4 | 6 | 8 |
| Contacts | Unlimited | Unlimited | Unlimited | Unlimited | Unlimited |
| Picture Messaging | | ✔ | ✔ | ✔ | ✔ |
| Rollover Texts | | ✔ | ✔ | ✔ | ✔ |
| Live Chat Support | | ✔ | ✔ | ✔ | ✔ |
| One-on-one Training Session | | | ✔ | ✔ | ✔ |
Automation
The SlickText platform features automated SMS drip campaigns, auto-replies, and repeat messages. Marketing teams can also use the software to send automated birthday messages and notify winners of contests.
Reporting
SlickText offers a variety of reporting tools, including customer analyses based on geography, and opt-in rates. The platform's analytics tools also let users track the click-through rates of links to determine how effective a specific message is. Campaign analytics are also easy to review using the Analytics homepage.
Integrations
SlickText integrates with Zapier, which enables users to work between the text message marketing platform and more than 1,500 business tools like Slack, Salesforce, Mailchimp, Shopify, Square, and ActiveCampaign.
Additional Features
In addition to time-saving automations, analytics, and integrations, SlickText offers a wide range of robust features, including a full-featured mobile app. The platform is also directly integrated with Shopify, making it easier for customers to opt into your SMS list when they're checking out. SlickText also offers email-oriented features that let you capture contact email addresses when customers opt into texting and then sync those contacts with your email platform or CRM.
SlickText Customer Support
SlickText offers customers the most robust support resources of the options we evaluated. Customer support can be reached via phone, online form submission, live chat, and email. The platform also has a large social media presence, which offers current and prospective users an additional way to contact SlickText's support team. Users also report that SlickText's customer support team is kind and extremely responsive.
What SlickText is Missing
Unlike EZ Texting, SlickText does not offer a polls or voting feature. However, SlickText does let users generate unique coupon codes for each customer — a feature not available through EZ Texting.
What Users Think About SlickText
SlickText has excellent online reviews with users reporting the platform is easy to use, effective, and affordable. Users occasionally report glitches, but SlickText's customer support team is extremely responsive and quick to provide solutions.
Best for Measuring Customer Satisfaction: CustomerSpec


CustomerSpec is customer feedback-focused SMS texting software available from $99 to $299 per month. The platform offers robust automation features, but really excels at measuring customer satisfaction with unlimited two-way texts, complaint case management, surveys, and reviews. This makes it ideal for businesses focused on using customer feedback as a means improving performance.
CustomerSpec Pricing
CustomerSpec costs $99/month for the Starter plan with 2,500 one-way texts, 1,000 contacts, 20 automated campaigns, and one device. Pro costs $299/month for unlimited texts, contacts, campaigns, and devices; this plan makes CustomerSpec Pro best for teams that want to follow up using a large volume of texts from multiple devices.
CustomerSpec Features
CustomerSpec offers all of the features small businesses need to develop a text message marketing campaign, such as automated drip campaigns, unlimited two-way texts, and marketing automation. However, the platform stands out because of the advanced tools for customer experience and complaint management, including review invitations, surveys, and the net promoter score program, which gauges the loyalty of the user's customer relationships.
Automation
CustomerSpec offers users automated marketing campaigns that are tailored to specific contacts and contact list segments. What's more, the software lets users create auto-responses to quickly engage with customers. Users also receive automatic and instant notifications when a customer complaint case is opened, which lets your team respond to unhappy customers more quickly.
Reporting
CustomerSpec's website doesn't provide information regarding reporting tools that are included with the software. However, the platform's user-friendly dashboard makes it easy to track everything from customer complaints to automated marketing campaigns in one place.
Integrations
CustomerSpec is more focused on customer satisfaction than other platforms we reviewed. For that reason, the software does not offer any integrations with CRMs or other marketing platforms. Instead of syncing with other tools, CustomerSpec manages every facet of customer satisfaction analysis and management within the platform.
Additional Features
The bulk of CustomerSpec's functionality lies in its customer satisfaction tools. These include unlimited two-way texts and custom surveys for following up with clients. Users can also send an unlimited number of review invitations and take advantage of the software's net promoter score program to measure a client's brand loyalty.
The platform also includes customer experience, customer relationship, and complaint case management tools that help keep clients happy. These features let you manage customer complaints quickly and efficiently, measure customer experience with surveys, and otherwise monitor your online reputation.
CustomerSpec Customer Support
CustomerSpec users can contact customer support through an online submission form. A phone number and email are not provided on their website, making CustomerSpec's customer support options more limited than other software we evaluated.
What CustomerSpec is Missing
As a customer satisfaction-focused tool, CustomerSpec is missing some standard SMS marketing tools like integrations with email marketing apps, polls, and text-to-win campaigns. Instead, tools like online review invitations, robust customer surveys, and a suite of customer experience management tools are the focus of CustomerSpec.
What Users Think About CustomerSpec
In general, CustomerSpec users find the platform to be user-friendly and easy to set up. As of the date of this article, we were unable to find any negative reviews of the software. For more information on the platform and to see what users think about the software, visit our CustomerSpec reviews page.
Best for Unique SMS Marketing Tools: EZ Texting


EZ Texting is fully-automated SMS marketing software with packages available for between $49 and $149 per month. While automation is certainly a notable feature of EZ Texting, its standout offering is the company's unique suite of SMS marketing tools, including polls, surveys, and contests. This makes it ideal for companies wanting to experiment with different ways of increasing customer engagement.
EZ Texting Pricing
EZ Texting provides users a free 14-day trial including 100 text messages and one demo keyword. After the trial, users can pay per message or purchase a plan for $49 to $149 per month. EZ Texting also offers high-volume plans including 5,500 to 50,000 monthly messages for $250 to $2,000 per month.
EZ Texting Tiered Pricing & Features
Free Trial

Pay & Go

Plus

Select

Elite

Price

Free for 14 days

No monthly fee

$49/month

$94/month

$149/month

Text Messages

100

None Included
$0.05/Message

1,000 Included
$0.045/Additional Message

2,000 Included
$0.045/Additional Message

3,300 Included
$0.04/Additional Message

Keywords

1 Demo

1 Demo
$25/Additional Keyword/month

1 Custom Keyword
$25/Additional Keyword/month

2 Custom Keywords
$25/Additional Keyword/month

3 Custom Keywords
$25/Additional Keyword/month
Automation
EZ Texting is a fully-automated text message marketing platform that lets users collect customer contact information, segment audiences based on variables like demographics and user habits, and send out text messages to segmented subscribers.
More specifically, the software's drip campaigns let you send targeted messages based on a pre-set schedule and triggered by a sign-up. For example, you can set up a drip campaign to send a welcome message right after customers sign up, a 10% off coupon after two weeks on the list, and another coupon after a month.
Reporting
In addition to running reports for opt-in and opt-out rates, you can view a chart of the source of each of your contacts. This lets users determine things like the percentage of customers who joined using texted keywords versus a web form. You can also build reports on delivery status to determine if any messages have bounced.
Integrations
EZ Texting integrates with several marketing software platforms to make it easier to import and export contacts, manage client follow-up communications, and send marketing emails. Currently, EZ Texting integrates with Salesforce, Aweber, iContact, ConstantContact, Highrise, Eventbrite, MailChimp, and PieSync. Unlike SlickText, the software does not currently have a direct integration with Zapier, but EZ Texting is always adding to its list of integration solutions.
Additional Features
Beyond basic SMS marketing features, EZ Texting has polling and text-to-win features.
Users can use polls to gather customer insight, then use the results to divide customers into segments. Text-to-win contests let customers sign up for sweepstakes by sending in a keyword. You can then view the list of subscriber numbers from the online user dashboard and choose a winner at random.
EZ Texting Customer Support
EZ Texting's customer support is available via phone, email, online submission form, and live chat through its website. Not surprisingly, you can also text EZ Texting to create a support ticket. The platform also provides an extensive frequently asked questions (FAQ) section and help desk on the website, which provides current and prospective users access to common questions and answers.
What EZ Texting is Missing
Though EZ Texting integrates with several other marketing tools, it does not currently integrate with Zapier or many popular CRMs. Users find that this makes it more difficult to add or update contacts that are already in their CRM.
What Users Think About EZ Texting
In general, EZ Texting users find that the platform is efficient and extremely easy to use. Others report that the software's automations and drip campaigns simplify the process of following up with clients. In contrast, some EZ Texting customers find it difficult to add and edit contacts and express that the features are not as robust as other, more expensive options.
Best for Large & Growing Businesses: Trumpia


Trumpia is an online marketing and messaging software that offers packages for between $195 and $3,995 per month. The platform offers users SMS marketing plus email marketing, voice message broadcasts (via text), and more. For that reason, Trumpia is best for large businesses and those businesses that want the ability to grow into turnkey, enterprise-level marketing software with SMS features.
Trumpia Pricing
Trumpia offers five SMS marketing packages ranging from $195 for the Standard package to $3,995 per month for Large Enterprise, depending on the number of users, SMS credits, keywords, and email messages. Enterprise packages include more advanced features like campaign consulting and white label branding, and unlimited keywords.
Trumpia packages are:
Standard: $195 per month for one user, 5,000 SMS credits, and five keywords
Professional: $495 per month for three users, 15,000 texts, and 10 keywords
Small Enterprise: $995 per month for 10 users, 40,000 texts, and 20 keywords
Medium Enterprise: $1,895 per month for 20 users, 100,000 SMS texts, and 50 keywords
Large Enterprise: $3,995 per month for 50 users, 225,000 SMS credits, and unlimited keywords
Trumpia Tiered Pricing & Features
| | Standard | Professional | Small Enterprise | Medium Enterprise | Large Enterprise |
| --- | --- | --- | --- | --- | --- |
| Price | $195/month | $495/month | $995/month | $1,895/month | $3,995/month |
| # of Users & Sub-Accounts | 1 | 3 | 10 | 20 | 50 |
| SMS Credits | 5,000 | 15,000 | 40,000 | 100,000 | 225,000 |
| Keywords | 5 | 10 | 20 | 50 | Unlimited |
| Email Messages | 12,000 | 32,000 | 80,000 | 200,000 | 450,000 |
| Automation | ✔ | ✔ | ✔ | ✔ | ✔ |
| Premier Support | ✔ | ✔ | ✔ | ✔ | ✔ |
| Automatic Scoring & Tracking | | ✔ | ✔ | ✔ | ✔ |
| Enterprise Features | | ✔ | ✔ | ✔ | ✔ |
| Customized Campaign Consulting | | | ✔ | ✔ | ✔ |
| Priority Support | | | ✔ | ✔ | ✔ |
| White Label | | | ✔ | ✔ | ✔ |
| Lifecycle Engagement Automation Planning | | | | ✔ | ✔ |
| Unlimited Keywords | | | | | ✔ |
Automation
Trumpia's automations go beyond those offered by platforms like EZ Texting by letting users build detailed customer profiles; standard contact information is supplemented with information based on customers' engagement with your website, emails, and text messages. Then, users can create targeted text campaigns based on this information. For example, if a customer clicks a link to purchase a purse advertised in an email, you can trigger a promotional text follow-up.
Reporting
Like SlickText and Textedly, Trumpia lets users view the click-through rates of links you send out in text messages. The platform also creates opt-in and opt-out reports, voting results, and delivery reports that show successfully sent messages and failed messages.
Integrations
Trumpia directly integrates with Salesforce, which lets users automatically sync new leads captured via Trumpia into Salesforce. As with SlickText, the software is also directly integrated with Zapier. This enables users to sync with all of Zapier's more than 1,500 integrated apps and automate tasks across numerous platforms.
Additional Features
As part of its core features, Trumpia also provides users robust customer engagement tools like yes/no response texts, auto responses, SMS coupons, text-to-vote messages, and a shuffle responder for sending randomly selected messages like fun facts. Trumpia also offers the ability to create a custom-branded, consumer-facing mobile app where customers can track their purchases and build up "loyalty" points.
Trumpia Customer Support
Trumpia's customer support team can be accessed via phone and online form submission. Users can call the support number during normal business hours or text the number at any time. In addition to offering users multiple ways of contacting customer support, users report that Tumpia's customer support team is extremely responsive and helpful.
What Trumpia is Missing
Trumpia gives users the ability to send polls and surveys via text but does not have text-to-win capabilities. In addition, like several options on our list, Trumpia messages are limited to 160 characters rather than the 300 available through Textedly.
What Users Think About Trumpia
Trumpia users find the platform's tools to be extremely versatile and user-friendly for experienced marketers. Because of the software's robust tools, users also find that Trumpia is extremely effective and worth the higher price point. However, some users felt the software had a steep learning curve and that the platform's phone app needs improvement.
Best for Flexible Message Volume & Keywords: TXT180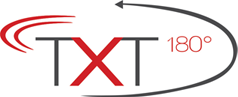 TXT180 is an SMS marketing platform that offers flexible message volumes and a la carte keywords. Packages start at $19.95 and include one custom keyword; additional keywords cost $2 to $7 per month. TXT180 is perfect for businesses that want to mix and match message and keyword volume to create a custom SMS plan.
TXT180 Pricing
TXT180's pricing is based on message volume, ranging from 500 texts for $19.95/month to 100,000 texts for $999.95/month. Additional messages are available for $0.0125 to $0.04 per message, depending on volume. Every package includes one keyword but additional keywords and short codes are available for $2-$7/month.
TXT180 Features
Instead of offering tiered packages, TXT180 lets users choose the number of texts, keywords, and smart codes they want each month. All users have access to the same features, including auto-responders, drip campaigns, reporting tools, and an app. The platform also features free two-way messaging, unlimited contacts, and text-to-win, text-to-vote, and text-for-info capabilities.
Automation
TXT180 includes an auto-responder that instantly sends responses when someone opts-in to a campaign. These can be updated to include a welcome message, coupon, promotion, or other content that supports the marketing strategy. Users can also schedule a series of drip messages to be sent at specific intervals, starting when the subscriber signs up. In addition, the scheduling tools lets users schedule messages and campaigns in advance.
Reporting
TXT180's reporting and analytics features are less robust than some of the other options we considered, but they do offer an opt-in tracker. This feature allows users to use a unique URL to track opt-ins in real time. This feature also lets TXT180 users track campaigns involving voting and text-to-win contests.
Integrations
Like SlickText and Trumpia, TXT180 is integrated with Zapier so users can connect with over 1,500 other sales and marketing apps to build a comprehensive marketing strategy. This direct integration with Zapier makes it easy to build an all-in-one marketing tool that syncs your contacts, rather than having to update your TXT180 or CRM contacts manually.
Additional Features
To help users make the most of the platform's flexible message volume, TXT180 has an auto replenish tool. This lets users set a minimum threshold of messages so your account refills with texts if you use a certain number. TXT180 also provides message templates to help create SMS content and a flyer builder for creating posters, flyers, and signs you can print and display with a five-digit short code number and keyword for opting in, such as "Text 'YES' to 55432 to Sign Up."
TXT180 Customer Support
TXT180 can be reached via live chat, phone, and email. Customers report that TXT180 customer support is responsive and extremely helpful. The platform also has a substantial social media presence and offers online resources like video tutorials, articles, and tips for using the tools, as well as a bank of frequently asked questions (FAQs).
What TXT180 is Missing
Although TXT180 offers SMS marketing tools at a low price point, the platform does not support Multimedia Messaging Service (MMS). As such, users cannot send images or videos as part of their SMS marketing campaigns.
What Users Think About TXT180
In general, TXT180 users appreciate the platform's affordable price point, ease of use, and scheduling tools. Users also find that the tools are easy to learn and provide a lot of value to their marketing strategies. Some users report that the service lacks some of the bells and whistles of other SMS marketing platforms, but its pricing structure and user-friendly offerings make up for this shortcoming.
Best for No-Frills SMS Marketing: Textedly


Textedly is a no-frills SMS marketing company that offers users basic automations and reporting. The platform offers a free 14-day trial and paid plans ranging from $25 to $55, depending on the number of monthly texts and keywords you choose. This makes it a good match for cash-strapped smaller businesses setting up this type of service for the first time.
Textedly Pricing
Textedly's plans range from $25 per month for the Plus plan, which includes 2,000 texts, to $40 and $55 per month for Enterprise and Elite, which include 3,500 and 5,000 texts per month, respectively. Textedly also includes a free 14-day trial that includes 300 text messages, one keyword, and free incoming messages.
Textedly Tiered Pricing & Features
| | Starter | Plus | Enterprise | Elite |
| --- | --- | --- | --- | --- |
| Price | Free for 14 days | $25/month | $40/month | $55/month |
| Text Messages | 300 | 2,000 | 3,500 | 5,000 |
| Keywords | 1 Custom | 2 Custom | 3 Custom | 4 Custom |
| Free Incoming Messages | ✔ | ✔ | ✔ | ✔ |
Automation
Like other software on our list, Textedly lets users manually send individual and bulk texts through the online dashboard. However, users can also create automated campaigns that will send pre-drafted messages on a set schedule. Users can also set an auto-reply and change it at any time.
Reporting
As with other SMS marketing software, Textedly includes basic reporting capabilities that let users control, track, and monitor their text message marketing campaigns. Users can track when subscribers opted in, look at interactive graphs, and view other performance metrics like link click-through rates.
Integrations
As the no-frills option on our list, Textedly does not offer its users any integrations with email marketing tools, CRMs, or other marketing apps. Though the platform cannot be integrated with a CRM for syncing contacts, it does allow you to upload existing contacts manually.
Additional Features
Although Textedly is one of the most affordable SMS marketing software options on our list, it is the only platform that lets users send 300-character messages. Other providers limit messages to 160 characters, making this a great option if your business will benefit from longer SMS communications. The platform also supports two-way messaging and all incoming messages are free.
Textedly Customer Support
Textedly's customer support team can be reached via online chat and online submission form. The platform also offers unique sales and support-specific phone numbers and email addresses so users can contact the appropriate team members. What's more, users report that the customer support response time is extremely fast and that the agents are friendly, courteous, and knowledgeable.
What Textedly is Missing
Because Textedly is a more stripped-down SMS marketing platform than other options we considered, it lacks some of the more advanced marketing tools offered elsewhere. For example, unlike SlickText and EZ Texting, the platform does not offer a polls and voting feature or the ability to create text-to-win campaigns.
What Users Think About Textedly
Textedly users find the software affordable and the web dashboard reliable and easy to use. However, reviews also reveal that the software doesn't enable users to easily import and export subscribers and that editing contacts can be cumbersome.
Bottom Line — Text Message Marketing Software
SMS marketing software helps teams efficiently communicate with customers via text. SMS tools also enable small businesses to measure customer satisfaction and manage marketing campaigns with segmentation and automation. We evaluated the best SMS marketing software based on price, automation, ease of use, and customer support to identify the top picks for small business.
If you want robust and affordable text message marketing software that offers incredible customer service, check out SlickText. As our best overall choice, SlickText offers users standard SMS marketing tools plus extensive integrations through Zapier and automations to streamline the SMS marketing process — plus a support team ready to help you set up your account. Click here to get started.