15 Effective Marketing Strategies for Startups in 2023
Startup marketing is challenging. You have to educate people on your products or services, compete with established players, and build brand awareness to give your startup a foothold in the market. Fortunately, you can use many startup marketing strategies to get your new company in front of your audience—from building your website and brand kit to hosting a webinar and sponsoring events. Below, we outline 15 effective startup marketing ideas you can use to jump-start your new business.
1. Build Your Startup's Website Before You Launch
A website is one of the most essential startup marketing assets, and you don't have to wait until your business opens its doors to build it. It's the main resource potential customers and investors will visit to learn about your new venture, what it does, your brand story, and more. Plus, your site will become the central hub for all your future digital marketing strategies, such as content marketing, ad campaigns, email marketing, and more.
Keep your startup website clear but intriguing, easy to navigate, and be sure to include the important information people will want to know about your company. Whatever industry your startup is in, your website must be well-designed and informative, with calls to action (CTA) that produce engagement. For more inspiration, check our list of the best startup websites.
Pro tip: Creating a website for your business is vital to success in the digital world. And it doesn't have to be expensive or time-consuming—check out our list of the best website builders for small businesses for beginner-friendly, affordable options.
2. Publish a Pre-launch 'Coming Soon' Landing Page
Another strategy, as far as digital marketing for startups goes, is creating a landing page and publishing it pre-launch. These often come as "coming soon" pages that act as placeholders people can visit before your official website goes live. "Coming soon" landing pages help generate buzz and excitement for your startup launch, and can even generate leads if you include a waitlist form (more on that below).
A good "coming soon" page is like a good teaser trailer. It should give audiences a good taste of what to expect, but leave them wanting more. Use short but compelling copy, impactful visuals, and leave one easy-to-follow CTA, whether it's an email sign-up form or a link to your social profiles. Check out more examples of great landing pages.
Landing pages are a great way to support the launch of your business, grow an interest list, and generate leads and sales from campaigns throughout the life of your company. Check out our list of the best landing page builders to see which platform offers the most value for your brand.
3. Create a Waitlist Sign-up Form
Even before your business opens, you can also gather leads with a waitlist sign-up form. Waitlists are one of the best marketing strategies for startups for many reasons. They guarantee an interested audience for your launch and build anticipation, so they're the best starting point for building a loyal community and can provide valuable insight into your target audience.
As mentioned above, you can include a waitlist sign-up form in your pre-launch landing page and link back to it from social apps, blog posts, ads, press releases, and other pre-launch promotional content. Once people join your waitlist, nurture interest using email marketing and notify them as soon as your launch takes place by sending an email update with an exclusive, time-limited offer.
4. Build Customer Personas
According to the U.S. Department of Labor, approximately 21% of startups fail in the first year. One of the primary causes is a failure to determine that adequate marketplace demand exists due to insufficient audience research. To prevent this from happening to your startup, develop customer personas as part of your startup marketing plan and use them to gauge whether there's a big enough market for your products or services to sustain your business.
Before launching, research your target audience extensively, including demographics, interests, lifestyle, the best platforms to reach them on, and so on. This way, you'll be able to more accurately estimate the size of your overall target audience. If your business is local, you can also use free tools like Claritas ZIP code lookup to find out whether your ideal customer types are adequately represented in your local service area.
Once built, your customer personas offer immense value for promoting your business. From them, you can develop specific marketing strategies based on the messaging and pain points that matter most to your audience for advertisements, web pages, blog posts, landing pages, direct mail outreach, and more.
Looking for more insights about mistakes to avoid? Get more relevant startup statistics to guide you on your journey.
5. Send Press Releases to Gain Media Coverage
Many marketing strategies for startups focus on establishing brand presence. It's vital to let the wider public know about your new company, what problems your products or services solve, and what sets your new company apart from the competition. A great way to do this is to gain press coverage. Plus, your startup will gain more credibility and awareness if you get published in a newspaper or news website.
Sending press releases about your new venture before it launches is a great way to build brand awareness and potentially even get your story on the news before your company officially opens its doors. Include all the necessary details about your startup, including what it is, its value to your target audience, and when it will be launching.
Prior to any soft open or grand opening event, you should also send a grand opening press release. As part of this startup marketing strategy, you should also send media announcements to journalists in your area to increase your chances of journalists attending and covering your event.
6. Build a Launch Countdown Campaign on Social Media
Leveraging social platforms is one of the most basic marketing strategies for startups, especially for generating excitement leading up to your launch. The creative possibilities are nearly endless, but one thing that makes it work well for a brand-new business is good timing—making sure your content is posted at just the right time and sequence so that people are adequately excited when your startup officially opens.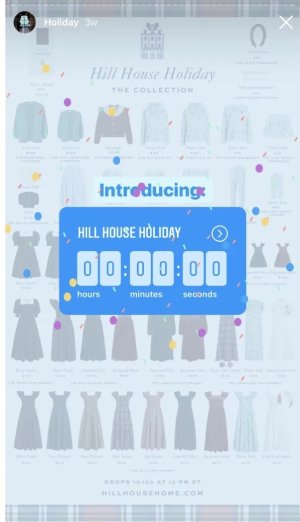 ---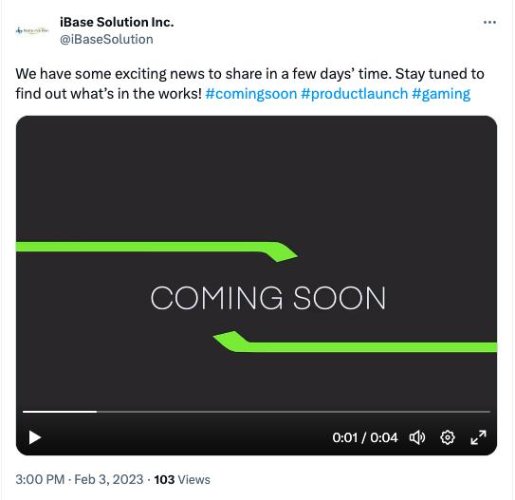 ---
As with any other social media marketing campaign, you'll want to carefully plan your pre-launch countdown campaign before carrying it out. Use a content calendar to plot out your posting timeline leading up to your launch date, and create engaging content that gets people excited about your new company.
Some good content types to publish are blogs and infographics relevant to your industry, video teasers, or even Instagram Story countdowns. Another good tip is to create a unique hashtag for your launch to get more people talking. Check out our article showing how to create a social media plan for more ideas as well as a template you can use.
Pro tip: For success on social apps, use a mix of organic and paid strategies. While organic marketing mostly entails creating and publishing content, paid social takes a little more know-how. Learn more in our guide to social media advertising.
7. Produce a Podcast or Video Series to Build Your Online Presence
Content marketing strategies for startups aren't limited to blogs and social media posts, especially as both are already highly populated and thus likely have stiffer competition. Some creative ideas to try out instead are media like podcasts or video series that discuss relevant subjects in your industry.
Not only do podcasts and videos grow your digital presence, but they can also deliver value to your audience by offering helpful and informative content. This builds trust with your audience, establishes your authority in your field, and helps build your online community. Plus, podcasts and videos also add a more human voice to your company, which increases your affinity with customers.
Best of all, they're relatively affordable to produce and easy to publish. You can easily produce content in an office or home studio or rent a studio space, then publish online via platforms like Spotify and YouTube.
Did you know? Press releases can be published in video format too. Read our guide on how to create and distribute a video news release to promote your new company.
8. Build Your Brand Marketing Kit
You're likely to need marketing materials even before your business opens its doors. To set your startup venture up for success, build out a brand marketing kit with the essentials you'll need from day one. This includes things like ordering business cards, but extends to developing the look, feel, and voice of your brand as well.
Building a marketing kit for your brand includes things like:
Building out marketing materials without a clear idea of the brand identity you want to create can lead to a chaotic marketing effort. You can avoid this pitfall by working with a startup marketing agency like Straight North that has experience in building cohesive branding and marketing kits.
9. Attend Startup Fairs or Expos
Don't limit your startup marketing strategies to digital tactics. There's plenty of value in offline marketing too, like participating in startup fairs, expos, and trade shows. These events are created for entrepreneurs to connect and network with one another, and also to potentially meet new investors and customers. In all, startup fairs are a great opportunity to expand your network that you shouldn't miss out on.
Do a quick online search or check local event listings for any startup-related events in your area—chances are, they're free or only cost a few dollars to join. When you attend, don't forget to bring essential marketing materials like business cards, brochures, your press kit, and so on.
Press kits are essential for gaining media coverage, and they can be used for public relations on your website, to attract investors, and in other marketing as well. Find out what to include and how to make a press kit to promote your new business.
10. Become an Event Sponsor
Events are effective because they offer direct involvement with your community, which can often be more impactful than mediated communication. Beyond just attending events, another startup marketing strategy is to sponsor events like conferences or conventions related to your industry. For example, if your startup's product is a new meditation app, you might sponsor a conference on the role of meditation in today's society.
The key to doing event sponsorships correctly is to choose the right event to partner with. You want to sponsor an event with an attendees list that's as close to your target audience as possible to maximize your return on investment (ROI).
The most common types of event sponsorships involve financial contributions, but you may also be able to make in-kind donations (like contributing toward swag or goodie bags) or provide media sponsorships. When done right, event sponsorship can significantly boost your brand awareness with your target audience, build your credibility, and generate new leads.
11. Host a Webinar
Hosting a webinar is a relatively inexpensive type of event compared to in-person events. One of the best overall low-cost marketing strategies around, webinars are a great avenue for making direct contact with your target audience, building your company's authority, and generating new leads via your sign-ups.
Webinars are a type of content marketing, so you'll need to create a presentation that offers valuable enough content to your audience that motivates them to sign up and join your webinar. To find the right approach, do research about your audience's interests and concerns relative to your industry.
Then, center your webinar on those topics and provide valuable and helpful content that answers those concerns. You can even invite industry experts to your event to bring a unique perspective.
Pro tip: Record your webinar so you reuse it on your website, send it to re-engage attendees afterward, and provide it to those who signed up but were unable to attend. If you're ready to start planning your webinar, check out the seven best video conferencing software for businesses.
12. Do Influencer Marketing to Reach Niche Audiences
Influencer marketing isn't just for big brands—it's also an excellent way for new companies and small businesses to reach niche audiences. In fact, studies find that influencer marketing can even drive revenue by up to 6.5 times. When doing influencer marketing for startups, look for less expensive niche influencers (such as micro- or nano-influencers) who create content for your specific target audience on blogs or social channels like Instagram and YouTube.
First, choose the platforms that best suit your industry. For example, retail or travel startups are usually well-suited to Instagram and TikTok, while tech companies might find more success on LinkedIn or Reddit. Then, collaborate with influencers to create content that resonates with their followers. When done right, their followers could potentially be converted into your customers as well.
13. Leverage AI in Content Marketing
Content marketing is one of the essential marketing strategies for startups for driving traffic to your website. Content like blogs, newsletters, and downloadable e-books build your brand authority by delivering value to your audience and help you rank on search engines by boosting your search engine optimization (SEO). But it's also time-consuming and labor-intensive, which is where artificial intelligence (AI) content writers and similar tools can help.
From creating content to distributing and optimizing it, dozens of AI tools are available to help streamline your content marketing process. For example, use ChatGPT to answer research prompts or Copy.ai to create social posts—the possibilities are nearly endless. Learn how to use AI for content creation in our in-depth guide on what AI content marketing is.
14. Use UGC to Build Your Community on Social Media
Beyond growing your customer base, one way to create long-term success is to build and sustain an active online community. A good strategy for this is to get user-generated content (UGC) on social media. UGC marketing can be as simple as highlighting and re-sharing content created by your followers on your brand's social profiles, or by holding a contest to actively solicit UGC.
UGC is one of the most effective free marketing ideas for startups because customers like to feel valued by the brands they buy from. And reciprocating that appreciation increases their loyalty to your brand. UGC also acts as testimonials for your brand, encouraging new audiences to convert. Whether as videos, Facebook and Instagram Stories, or regular feed posts, UGC is a low-cost, low-effort way to build a dedicated community.
15. Network to Gain Word-of-Mouth Referrals
Networking effectively gets your brand on the map locally. The connections you make by joining your local Chamber of Commerce could become some of your earliest customers as well as generating word-of-mouth referrals.
Plus, organizations like the Chamber of Commerce often promote startup launch events with a ribbon-cutting ceremony, giving your new venture free startup marketing in the process. Learn more about how to get referrals to generate leads and sales.
If your business isn't tied down to a physical location, the Chamber and other local networking groups might only offer limited referral opportunities. For more options, read our article detailing the best lead generation referral sources by industry.
Frequently Asked Questions (FAQs)
Startup marketing primarily entails strategies for gaining new customers. It includes strategies for increasing brand awareness and generating sales both through online and offline methods. Examples of online marketing strategies for startups are content marketing, social media marketing, and digital ads, while examples of offline strategies are startup fairs, direct mail, door hangers, and events.
---
A good startup marketing mix combines online and offline marketing strategies. First, develop a strong brand identity internally with your logo, brand voice, mission, vision, and so on. Then, get your brand online by making a website, use content marketing to rank on search engines, and leverage social channels to engage your audience. Support this with offline strategies like networking, direct mail campaigns, press releases, and grand opening events.
---
The amount startups spend on marketing varies widely based on business type, size, scope (e.g., local or national), budget, and more. As a rule of thumb, it's best to reinvest at least 10% of gross revenue back into marketing.
---
Bottom Line
While it can be challenging, the marketing strategies for startups above are a good starting point to support the launch of your new business and brand and get it growing. For a more tailored solution to your needs, partner with a startup marketing agency—one of the best is Straight North, which can handle everything from brand development to SEO, paid ads, and more.