The best call blocker apps automatically stop robocalls and, at the same time, allow users to customize call blocking rules. They feature a reverse phone lookup tool with important contact details, including the caller's name and location. In addition, they have built-in call screening tools, which display who's on the other end of the line—helping users decide whether to accept, decline, or send the call to voicemail.
Not all call blocking apps are equal. Some have valuable add-on features, such as voice-over-internet-protocol (VoIP) call routing tools and spam text blocking. If you're looking for the best call blocker app for your business, consider the following providers according to your unique needs:
Best Call Blocker Apps Compared
Providers

Monthly Starting Price

Key Features

FSB Rating

Robocall and spam call protection
Reverse phone lookup
Virtual assistant and custom greetings

Overall Score 4.83

Personalized call filtering
Business and personal name lookups
Branded call

Overall Score 4.78

$4.99 Pricing is based on monthly payments. Pay $39.99 when you choose the annual arrangement.

Audio fingerprinting
Answer Bots (prerecorded messages to make scammers think they're talking to a real human)
Spam text blocking

Overall Score 4.74

$9.99 The Premium plan only allows annual payments. (Premium) and $750 The Business plan's pricing is based on quarterly payments. Save 5% and 10% when you pay half-yearly or annually, respectively. (Business) for five phone numbers listed

Spam statistics
Verified business Caller ID
Filter SMS

Overall Score 4.61

Pricing isn't published

Unmasked phone numbers
Custom blocklist
Call recording

Overall Score 4.51
YouMail: Best Overall for Call Blocking & Handling

What We Liked
Unlimited personalized per-contact greetings in all plans
Instant response allows users to maintain engagement with customers
Offers 120 calling minutes on the Plus plan
Where It Falls Behind
Web application isn't intuitive like the mobile app
Free plan only allows up to 50 voicemails saved on the cloud
Doesn't block spam messages
YouMail Monthly Pricing*
Personal Plans
Free: Robocall protection, voicemail spam detection, and visual voicemail
Plus: $7.99 for unlimited call screening, block private and international numbers, 1,000 cloud-based messages, and 50 voicemail transcriptions
Premium Plans
Essentials: $14.99 for one virtual number, a maximum of 2,000 voicemails, 200 voicemail transcriptions, unlimited spam blocking and call screening, and one professionally recorded greeting
Complete: $24.99 for up to five virtual numbers, a maximum of 10,000 voicemails, 1,000 voicemail transcriptions, auto-attendant, and unlimited SMS auto-replies
Ultimate: $34.99 for up to 15 virtual numbers and unlimited voicemails and transcriptions
Free trial: 14-day money-back guarantee
*Save 25% on the Plus plan and 20% on the Premium packages by paying annually.
YouMail ranks first in our list of call block apps, offering powerful call rejection tools complemented by call handling features. It automatically recognizes robocalls and phone scams, keeps the phone from ringing, and plays a prerecorded "out of service" message for the caller. This effectively prevents businesses from wasting precious time on unnecessary calls and falling victim to fraudulent activities.
On top of this, our best call blocking app features a reverse lookup tool that provides the caller's important details, allowing you to know who exactly is on the other end of the line. If a phone number is suspicious, easily add it to your blocklist and receive no further calls from the number.
Aside from robust call blocking, YouMail provides VoIP business phone features, such as virtual assistant, simultaneous and sequential call forwarding, voicemail, and custom greetings. With this, your customer service team is able to manage multiple calls more efficiently.
While the provider is an excellent platform, it's not equipped to block spam messages, a complementary capability to call blocking that other providers offer. RoboKiller, for instance, has the technology to analyze the metadata of text messages and evaluate if it's spam.
YouMail Features
Call screening: Block unwanted callers while letting verified callers through. Unrecognized callers must pass an audio captcha test to reach your business and ring your phone.
Virtual phone number: All YouMail plans have a free second phone number. Get up to 15 business phone numbers to provide more communication channels for customers.
Autoreplies: The platform automatically sends a text to callers you missed. Configure your message, directing customers to a link to your calendar to make appointments or to your website for more information about products and services.
Hiya: Best for Personalized Call Protection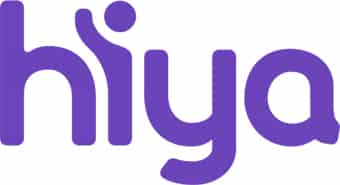 What We Liked
Offers a free version and an affordable subscription
Allows integrations through application programming interface (API) and software development kit (SDK)
Analytics measure the impact of call branding
Where It Falls Behind
Doesn't block text messages from the blocked numbers
Lacks VoIP tools, like call routing
Limited branded call feature in some carriers
Hiya Pricing
Free: Call nuisance and fraud detection alerts, block list, caller ID, and unlimited number lookups (for numbers belonging to businesses only, not individuals)
Monthly/Yearly: $2.99/$14.99 for automatic call blocking, frequent spam updates, premium number lookups, premium caller ID, and neighborhood filter (blocking specific area codes)
Free trial: 7 days
Hiya is the top call blocker app for personalized call filtering, analyzing a user's past interactions with different phone numbers to determine if a call is wanted or unwanted. The platform recognizes a legitimate call when a user frequently accepts calls from a specific caller. It deems a call unwanted when made at an unusual time and from a local number with no prior interactions.
The platform is likewise able to distinguish calls that could be wanted or unwanted for different users. A call from an insurance provider is vital if the user is waiting for an update on a claim they submitted. However, Hiya considers a call from the same organization unwanted and spammy if the user isn't a client of the insurance company.
While Hiya is a great tool for call filtering, one disadvantage of using the phone call block app is its limit on the number of premium business and personal name lookups (200 per month). In contrast, YouMail doesn't put a cap on the number of reverse lookups. You won't incur additional charges if you need to identify several phone numbers.
Hiya Features
Fraud detection: The call blocker platform takes into account various metrics related to reputation, behavior, and persona to spot spam calls. The factors considered include user reports, call flow, time of day, and call spoofing detection.
Enterprise caller scoring: This feature looks at the caller's calling history, including all the numbers they own, to eliminate the risk of connecting with spam callers practicing number rotation. Number rotation refers to switching numbers to prevent being identified as spam.
Branded call: Show your company name and location when calling customers to increase brand awareness. Include your organization's logo for better brand recognition.
RoboKiller: Best for Machine Learning-powered Call Blocking

What We Liked
Features customizable call blocking
Blocks spam texts
Tracks emerging scams in one's local area
Where It Falls Behind
Doesn't have a free version
Sometimes blocks voicemails from known numbers
Customer support team takes too long to respond to queries
RoboKiller Pricing*
Monthly Protection: $4.99 per month
Annual Protection: $39.99 per year
Free trial: 7 days
*The paid plans include spam call blocking, real-time call screening, block and allow lists, visual voicemail, and live audio fingerprinting.
RoboKiller is the best call blocking app for businesses wanting to use artificial intelligence (AI) to stop unwanted calls. Its predictive and proactive call blocking technology examines the metadata behind a call to automatically filter out spam. The patented audio fingerprinting technology captures a recording and compares this with other similar fingerprints recorded in its global database, thereby offering an accurate confirmation of whether a call is spam or not.
The best part about RoboKiller is its Answer Bots, which are funny and clever prerecorded audio clips that automatically play when the platform detects a spam call. It makes scammers think they're talking to an actual human being. It wastes bad actors' time, keeping them from deceiving more people.
The downside of choosing RoboKiller is that it doesn't have a free version. To access its features, you must pay for the subscription, which costs $4.99 monthly. Other call blocker apps, like YouMail and Hiya, have free plans that feature spam call detection and reverse phone lookup.
RoboKiller Features
Radar: Opting for radar makes you part of a patrol network. This allows you to submit your spam reports daily, enhancing RoboKiller's algorithm for blocking unwanted calls.
Spam text blocking: RoboKiller's proprietary algorithm processes texts, their origin, content, and attachments, to filter out spam. Unnecessary and unsolicited messages automatically go to the Unknown & Junk folder in the Messages app.
Customizable call blocking: If you're waiting for an important call, pause call rejection temporarily and schedule it for later. Set a phone number range blocking if you frequently get spam calls from specific numbers.
Truecaller: Best for Spam Statistics

What We Liked
Offers community-based spam reporting
Verified message ID enhances business credibility and increases the likelihood of calls being picked up
Supports business chat
Where It Falls Behind
Expensive Business subscription plans
Too many ads on the free version
Inaccurate information on caller information sometimes
Truecaller Pricing
Premium (Personal Plans)*:
Ad-free: $9.99 for caller ID, spam blocking, and no ads
Connect: $10.99 for advanced spam blocking, call recording, Who Searched for Me, and incognito mode
Assistant: $4.99 for multiple assistant voices, voicemail, and custom greeting
Business**:
Free: Caller ID and spam blocking
Quarterly: $750
Half-yearly: $1,500
Yearly: $3,000
Free trial: 7 days
All paid Business plans have verified caller ID, risk intelligence, verified message ID, and business chat.
*The Ad-free plan allows annual payments only. The Connect plan's pricing is based on quarterly payments. Save 45% with the annual arrangement. The Assistant plan's pricing is based on monthly payments. Save 15% with the annual arrangement.
**Pricing is based on five listed phone numbers. Save 5% and 8% by choosing half-year and annual payments.
Truecaller is the best phone number blocking app if you want to know more about spam callers' behaviors and patterns. When you look up a phone number, you'll have access to spam statistics, which include how many spam reports have been reported for the number, how many calls the spammer made recently, and what time they usually call. These pieces of information are presented in visually appealing graphics, so it's easier to read and understand them.
If you're a solopreneur looking for a free call blocker app, consider Truecaller, as it has a free version with no-frills call rejection tools, such as caller ID and spam blocking. Upgrade to its paid subscription plans, Premium or Business, to unlock other valuable features. Unfortunately, the Business packages come with expensive rates, as they are calculated based on the listed phone numbers. For five numbers, you'll pay $750 quarterly.
Small teams that are only starting will benefit from more affordable options, like Hiya and RoboKiller, which start at $2.99 and $4.99 a month, respectively.
Truecaller Features
Verified Business Caller ID: Spot calls from legitimate businesses immediately so you won't waste time on spammers. The platform automatically shows the organization's name in an incoming call alert.
Filter SMS: Refer to specific messages easily as Truecaller puts texts in appropriate folders. Bill reminders and bank updates go to the transactions folder, while texts with deals and discounts appear in the promotions folder.
Call recording: Similar to VoIP phone systems, Truecaller allows users to keep an audio recording of calls so they won't miss any details from past conversations. Call recordings are vital for settling disputes or providing evidence of harassment.
If you want to know more about the number of spam calls companies receive each year, refer to our
robocall statistics and trends
. It outlines the demographics of victims and financial losses from scams.
TrapCall: Best for Number Unmasking

What We Liked
Wide range of supported carriers, including AT&T, T-Mobile, Verizon, and Sprint
Enables call recording
Regular updates on the global spam list
Where It Falls Behind
Lacks transparency in pricing
Doesn't have a free version like other providers
Sometimes it shows an incorrect caller ID
TrapCall Pricing
TrapCall doesn't publish its subscription rates.
TrapCall is the best phone blocker for dealing with blocked, private, restricted, and no caller IDs, as it unmasks phone numbers. When a call with a hidden caller ID comes through your phone, reject or decline the call and wait for TrapCall's analysis. After a few seconds, your phone will ring again with the caller's phone number displayed. If you don't recognize the number, run it through TrapCall's reverse number lookup tool to determine who's on the other end of the line.
If you decide to block a phone number, callers will hear a prerecorded message about your number no longer in service. This effectively keeps them from contacting you again. With TrapCall's simple, easy-to-use interface, it's one of the best call blockers for Android and iOS.
However, note that if you choose this platform, you must reach out to the provider for its subscription rates since it doesn't publish its pricing. Other call barring apps are more transparent with their fees. YouMail has the most comprehensive pricing information, making it easier for businesses to know important inclusions for each subscription plan.
TrapCall Features
Custom blocklist: Once you add callers to your blocklist, every time they call, TrapCall plays a message saying, "The number you've dialed has been disconnected or is no longer in service."
Privacy lock: TrapCall will ask unknown callers to identify themselves by stating their names. If you answer, you'll hear their recorded name and have the option to accept, hang up, or send the call to voicemail.
Neighbor spoofing detection: The system automatically recognizes neighbor spoofing or malicious activity that involves scammers using local phone numbers with an area code and prefix similar to yours.
How We Evaluated the Best Call Blocker Apps
To compare the best call blockers objectively, we developed a rubric that takes into account important factors businesses consider when choosing solutions. These considerations include subscription rates, general and niche capabilities, ease of use, and customer support. The platforms' level of popularity was likewise part of the scoring guide.
Learn how we evaluated the best call blocker apps by clicking on the tabs below:
15% of Overall Score
To determine if the provider offers accessible subscription plans, we checked if they provide free versions and trials. We gave more points to those with an entry-level paid plan of less than $5 and annual pricing.
25% of Overall Score
The essential call blocking tools we considered were customizable blocklist, false number disconnect tone, and spoofed call detection. The vendors that allow users to report spam calls were given higher points.
20% of Overall Score
The advanced capabilities we took into account were call recording, visual voicemail, and straight-to-voicemail functionality. Higher points were given to platforms that automatically identify and block spam texts.
10% of Overall Score
The best spam call blockers require little to no effort to navigate in. We favored solutions that are easy to set up and operate and that beginner users can be comfortable with. We evaluated how intuitive the interface is.
10% of Overall Score
The variety of customer service channels was part of our considerations for customer support. We checked if the providers have phone, email, and live chat assistance. Those with 24/7 operations earned more points.
20% of Overall Score
The best call blocker app for iPhone and Android provides a wide range of call blocking and handling tools for an accessible pricing point. Thus, we checked each vendor's value for money. Furthermore, we evaluated their popularity, standout capabilities, and ease of use.
*Percentages of overall score
Frequently Asked Questions (FAQs)
Yes, most call blockers have various layers of security to ensure that your company data is safe. YouMail, for instance, offers encryption for both data at-rest and in-transit. To secure its infrastructure, it uses firewalls, virtual private network (VPN) gateways, and intrusion detection and traffic inspectors. The provider likewise runs automated vulnerability scans and manual code reviews to protect the app's integrity.
---
Yes. The best free spam call blocker app for Android and iPhone is YouMail, offering robocall protection, custom call blocking, and call screening without charge. It identifies voicemail spam and runs an automatic reverse phone lookup. Additionally, you'll have access to custom voicemail greetings and visual voicemail.
---
Yes. Many call blocker solutions have a neighborhood filter tool, which automatically stops all calls from numbers with a specific area code. However, note that enabling this feature may also block legitimate calls.
---
Bottom Line
Using paid or free call blocking apps gives you extra protection against scammers and minimizes distractions and unwanted phone interruptions. With all the available platforms, you want an intelligent application that features effective caller identification and an intuitive interface.
Our top pick among call blocker solutions is YouMail. It provides a free version and affordable paid plans that scale up with VoIP features as your business grows. All packages include voicemail and unlimited reverse number lookups. Download the free app today or sign up for a free premium service trial.