What Is Call Handling? The Feature Guide for Small Businesses
This article is part of a larger series on VoIP.
Every time the phone rings at your business, your phone system and employee call handling rules trigger activity, from routing callers to the right team member to escalating issues or logging call details. Call handling refers to the management of incoming and outbound phone calls. Your business can configure call handling rules to improve customer experiences and increase productivity.
How Call Handling Works
Call handling works by tailoring actions for inbound and outbound calls according to your business size, industry, objectives, and location. Many small businesses use voice-over-internet-protocol (VoIP) systems with an auto-attendant feature to greet callers before forwarding them to the appropriate department, such as billing or sales.
Large organizations often employ complex call handling rules to direct calls to a call center. For this, call handling involves skills- or location-based call routing using a multi-level automated attendant or an interactive voice response (IVR) system. However, the call handling process goes beyond asking customers to "press one to reach customer service."
Business call handling features also include things like a dial-by-name directory, on-hold music, and call recording for quality purposes. In addition, employees have call management processes and guidelines for answering calls and escalating issues.
Inbound Call Handling vs Outbound Call Handling
When a person calls your business either by dialing directly or through a click-to-call link on your website, it's considered an inbound or incoming call. In contrast, any time an employee calls someone outside of your business using your business phone system, such as for sales, customer service, or collections, the call is an outbound or outgoing call.
In both cases, your phone system features support automation. Incoming calls automatically route to the appropriate agent, and a pop-up may appear on their screen with caller details. Likewise, outbound calling features display customer information before, during, and after a call. Integrations with customer relationship management (CRM) programs, help desk software, and calendar or contact tools further enhance experiences for inbound and outbound calling.
If your company manages mostly incoming calls, you can prioritize customer-focused features like intelligent call routing and self-service tools. In comparison, if your business places a lot of outbound calls, such as for sales or collections, you may require different call handling features like a power dialer to automate the calling process.
Call Handling: Benefits & Use Cases
No matter your industry or company size, your business can benefit by implementing call handling procedures and systems. It improves your agent and customer interactions, increases team productivity, and provides your business with data about performance and clients.
Both incoming and outbound phone calls directly impact your customers' experiences. Every time a customer contacts your business or your employee calls a lead, the interaction reflects on your brand. Regardless of size, your company benefits from training staff on essential call handling skills.
If you're a solopreneur or small business, you may not need a multi-level auto-attendant, but you may still want your call handling service to greet callers. Call forwarding to cell phones or softphones is also available based on a preset schedule your or your team creates. Plus, professional voicemail messages and hold music improve your customers' experiences.
Intelligent routing options get your callers to the right departments or agents for quick resolutions. Analytics and real-time dashboards help your business monitor performance and make scheduling decisions, and you can configure rules to adapt call handling methods for dealing with overflow and after-hours calls.
Advanced call handling features like call whisper and barge are often used by sales-oriented businesses. These call center features allow you to provide information to your agents without the customer knowing or taking over calls to directly improve call resolution rates. They may also use call handling to route calls to international contact centers and provide specific scripts to agents.
So, does your business need call handling? Check out the benefits below to learn how managing calls are vital to your company:
Empower agents: A repeatable call handling process equips your team with the right tools and skills to manage incoming calls efficiently.
Improve customer experiences: Seamless, personalized interactions satisfy callers because the process is convenient, fast, and reliable.
Increase productivity and save money: Call handling services increase productivity, reduce manual data entry, and enable you to optimize scheduling based on call patterns.
Make data-driven decisions: The call handling process provides information to set goals for hiring, scheduling, and lead generation.
Call Handling Pros & Cons
PROS

CONS

Improves visibility into your business operations by providing key metrics and real-time dashboards
Initial setup of systems and processes can take time if your call routing rules are complex or your system is complicated
Integrations allow agents to personalize calls while verifying contact details to continually improve the customer experience
Employees may require training to navigate call handling features or adapt to using a script
Employers can develop a faster onboarding schedule based on a consistent call handling process
Automated call handling services may require your business to shift from a landline to a VoIP system
Call Handling Providers
Nearly all VoIP phone systems provide call handling services, from basic routing to advanced cloud-based public branch exchange (PBX) solutions. However, features and prices vary by provider and plan.
Take a look at how call handling services differ among the following providers:
RingCentral

RingCentral is a unified communications platform offering basic and advanced call handling services based on your plan tier. Entry-level packages come with an auto-receptionist, whereas upper tiers include CRM integrations and enterprise call handling features like call whisper and call barge.
You can record greetings for different times of the day or even promotions. Additionally, RingCentral supports multiple languages and international locations. Prices start at $29.99 per user, per month for two to 20 users. RingCentral offers a free trial and savings up to $33 when paying annually.
Grasshopper

Eliminate busy signals with the simultaneous call handling feature that comes with Grasshopper phone systems. If a line is busy or not answering, Grasshopper automatically forwards your caller to the next number. Call management solutions also include a virtual receptionist and an instant response tool.
While Grasshopper has fewer features than RingCentral, it doesn't charge a per-user price and may be less expensive for small businesses. The Solo plan starts at $29 per month for one phone number and three extensions, but you can get five numbers and connect all your employees via extensions for $89 per month. Plus, you'll save up to 10% with an annual prepayment. Try Grasshopper by taking advantage of the seven-day free trial.
8×8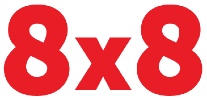 Like Grasshopper and RingCentral, 8×8 offers mobile and desktop apps for managing calls. All packages feature intelligent call routing, music on hold, and voicemail. However, it differs from other providers because 8×8's X-Series plans provide unlimited calling to up to 47 countries, making it an excellent solution for international calling.
8×8 plan pricing starts at $12 per user, per month and users get a 30-day free trial of 8×8 Express. X-Series packages start at $32, and you can save up to 25% with an annual prepayment.
Call Handling Best Practices
The way you handle calls affects every customer experience, and having the right tools and training in place adds to the employee's ability to resolve calls efficiently. Having a phone service with important VoIP business phone features while continually updating agents' call handling skills helps improve overall performance within a call center. Incorporate the following best call handling practices to enhance client and agent interactions.
Monitor Key Performance Indicators (KPIs)
Key performance indicators are metrics that reveal where you need to provide more training, improve processes, change call handling rules, and more. These insights can also be used to inform hiring and scheduling decisions.
Important call handling and management KPIs to monitor and track include things such as:
Average speed of answer (ASA)
First call resolution (FCR)
Cost per contact
Average handle time (AHT)
Abandoned call rate
Customer satisfaction score (CSAT)
Average call transfer rate
Integrate Business Phone & Customer Tools
Although you can practice call handling techniques without integrations, this will make your processes more difficult. Successful call management relies on agents having access to contact details before they pick up the phone. For example, help desk and CRM integrations with VoIP business phone systems will allow your agents to bring up information about each customer as they are on the line, including information about previous contacts, so that your team is always up to date.
Many VoIP services also integrate with your calendar or contact list, allowing reps to schedule appointments or update client information in a centralized database.
Follow Up With Callers & Agents
Your call handling process benefits from continual improvements. Once a call is complete, agents may add call notes and set follow-up reminders. Supervisors may review call recordings and offer suggestions for improving call handling. Call analytics and automated reminders help your business connect to clients at the right time and see how your efforts affect outcomes during various time frames.
Frequently Asked Questions (FAQs)
What is the importance of call handling?
Call handling sets the stage for outstanding customer experiences. It provides professional greetings, seamless call routing, and personalized interactions. As a result, clients feel appreciated and demonstrate more loyalty than those with bad calling experiences.
How can I improve my call handling?
Customize your call handling procedures so that it suits your business operations and customer needs. This starts with having a quality business phone system with automated routing features and training your team members on procedures for how to answer calls, demonstrate empathy, and how and when to escalate a situation.
What are call handling skills?
Call handling skills refers to communication methods, dispute resolution techniques, and navigating various technologies. Along with attentive listening, your agents should be knowledgeable about your brand's products and services. Your staff should be trained on how to use your phone system's call handling features. Plus, you can use call recordings and metrics to continually assess and improve agents' call handling skills.
Bottom Line
Call management tools with features like call routing and call handling support positive customer experiences and more efficient business operations. Agent skills and technology both play a role in call handling performance. You can improve experiences and your brand reputation by optimizing your call handling methods.
Several VoIP platforms provide call handling features. Our top pick for call management is RingCentral. It comes with customizable call routing tools, and you'll find call whisper and barge on advanced tiers. Learn more by reading our RingCentral review or get started with a free trial.