Call handling features allow you to answer, route, and block incoming and outgoing calls. They are designed to help businesses better handle their call traffic, especially in sales environments where call volume exceeds the number of staff to handle them. They also provide the benefit of a more professional presence over the phone.
If you are looking to handle your business calls more effectively, we recommend Grasshopper. The service offers all of the call management features you need, as well as an automated attendant that can automatically greet and route calls for you. Click the link below to start your seven-day free trial.
What Is Call Handling & How Does It Work?
Call handling refers to the management of both inbound and outbound telephone calls. In its most basic form, call handling is used by everyone; if you have ever received a call and answered it, you've used call management. However, modern business phone services offer advanced call handling functionality that can handle many calls at once, greet callers, and route them automatically.
In most business phone systems, this is usually accomplished via an automated attendant, which is a voice menu of routing options. While this business phone feature is usually included for free as part of a more complete service, even virtual phone systems like Grasshopper, for example, often include an automated attendant to pick up the phone for you.
However, if you have more demanding needs, there are options for you. Customer support systems like Zendesk Talk implement interactive voice response (IVR) technology. IVR is similar to an auto attendant, but is more powerful thanks to natural voice recognition technology and the ability to pull up caller profile information from databases. Some systems even come with AI assistants that can provide support staff with suggestions on how to handle customer tickets.
Additionally, public branch exchange (PBX) systems work in a similar way. These systems, which can exist either as on-site hardware boxes or cloud-hosted software, offer businesses the ability to receive incoming calls and route them without human intervention. They route calls based on preconfigured rules that your administrator sets within the system. These devices often host auto-attendant software on them.
Outbound call handling is commonly found in call center systems and works a bit differently. The functionality works by having an administrator in your company set up outgoing messages to send to numbers on a phone list. This is useful for letting your customers know about new products or seasonal promotions. It's also helpful for letting employees and associates know about office closures in case of emergency.

Call Handling Benefits for Small Businesses
It's hard to imagine a scenario where call handling isn't helpful. After all, being able to accept, route, and block call traffic is an important part of keeping your company's phone operations running smoothly. Still, there are several environments where auto-attendants, IVR, and other call handlings tools are especially helpful.
Call handling is especially beneficial for the following:
Sales Departments: The ability to handle many incoming calls at once, along with the ability to send automated outgoing sales messages, makes call handling an important feature for sales staff who use the phone to close deals.
Support Staff: Customer support agents face high call volumes all day long. IVR systems that can automatically route callers and deliver them to their desired extension frees up your staff from having to answer and route the call themselves.
Nonprofit Organizations: Nonprofits depend on charitable donations to survive. Being able to accommodate incoming calls and route them to the donations department can help increase funding.
All told, call handling is a common functionality for personal and business users alike. After all, your organization's phone network would be chaos if you didn't have the option to automatically route calls successfully to voicemail or block them altogether. Call handling is, therefore, one of the most important core aspects in all of telephony.
"We strive to have as little friction as possible when it comes to getting the caller to a team member ― usually no more than a single button press. We also have different messaging for on and off hours. Our messaging during business hours is much shorter than our off-hours message ― mainly because it is redundant to tell a caller what our hours are if they are attempting to contact us during regular business hours."

— Bernard May, CEO, National Positions.
Call Handling Costs
Call handling is a free module found in virtually every type of phone system. Whether it's a complete VoIP platform like Nextiva, a virtual phone service like Grasshopper, or just your average smartphone, you will be able to answer, forward, and block calls quickly and easily.
However, costs for these systems vary greatly. Virtual phone systems like Google Voice are free, while traditional landline PBX systems can cost more than $1,000. The best fit for you will depend on your company's size, needs, and budget. Check out our guide to the best business phone systems for more information.
Call Handling Features
Call handling is comprised of answering, block, and routing incoming calls. It also involves setting up and sending outgoing calls to a large group of phone numbers at once. This can either be done by a human or handled automatically by an automated attendant module.
Call handling features include:
Call Answering
Call answering is the most direct form of call handling as all you have to do to accept the call is pick up the handset (or click the green phone icon on your screen if you are using a smartphone or softphone). While this is useful, it's not always ideal. For instance, you might not be able to talk on the phone right now. Or, the person calling might want to speak with someone else on your team. This is where blocking and routing come in.
Call Blocking
Call blocking allows you to decline an incoming call. Not only that, but most systems allow you to block specific numbers from ever calling your number ever again. This is usually an option found in the "recent calls" list or in the settings menu on your administrative console. This is especially helpful for spam calls or other forms of telephony harassment.
Automated Attendant
Call routing is the practice of forwarding a caller's line to an extension other than the one they called. An old example of this would be a person calling a business' main line and providing the name of the person they wanted to reach. This has been replaced by technology that can automatically greet callers, provide them with a list of departments and extensions, and forwarding their call to the chosen destination without having to bother your human employees.
Outgoing Call Handling
Many IVR solutions allow you to record, configure, and send out outgoing calls to any numbers that you want. You can even choose the exact time and date that you want your pre-recorded calls to go out. For example, you might want to let people know about a new service you offer. You can pull up the numbers in your company address book and send out an automated call to everyone, telling them about the new service and inviting them to come in to learn more.
Call Logging
It's important to know what calls are being made on your network. As a result, most phone systems offer a log of both incoming and outgoing calls. Common log information includes the time, involved numbers, date, and the length of the call. Many contact center products even come with the ability to attach documents and notes to these call logs in order to keep tabs on customers.
Call Handling Providers
Every phone system provider is essentially a call handling service provider. With that said, certain types of phone systems accomplish call handling better than others. Basic phone systems will only let you answer and send calls to voicemail, while robust call center solutions offer IVR-backed call handling that connects data with outside business software. In short, there is a call handling system for every type of business owner.
Call handling providers include:

Grasshopper is a virtual phone system that provides you with the choice of either a local or toll-free phone number for your business. The service also comes with an automated attendant that can automatically greet your callers, provide them with a voice menu of options, and route them to their desired extension. With a starting price of just $26, this is a powerful, yet affordable call handling solution. The company even offers a seven-day free trial.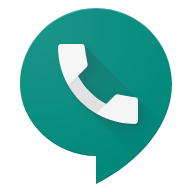 Google Voice is a free virtual phone service that provides you with a free local telephone number for your business. In addition to unlimited calling to most of the U.S. and Canada, Google Voice offers basic call management such as call blocking and forwarding. Click the link below for more information.

Nextiva, which starts at $34.95/user per month for a team of 4 or less, is a VoIP service that comes with features like voicemail-to-email transcription, conference calling, and a mobile app. It also comes with an auto-attendant that greets and routes callers without help from your staff. With all of its features, Nextiva can be thought of as a complete business communications platform. The service comes with a 30-day money back guarantee.
Zendesk Talk is a contact center platform that can either be sold separately or bundled with the company's full customer support suite. The service has a speech recognition system that can even detect and redact credit card information from call recordings. This functionality, plus outbound call handling features, make Zendesk Talk one of the best IVR systems on the market today. You can even start using the service for free. Click the link below to get started.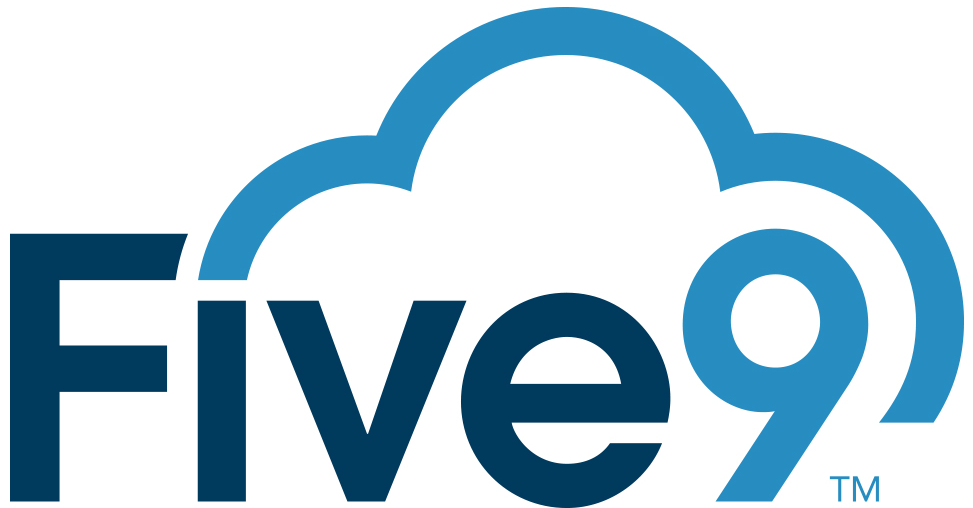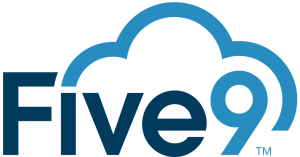 Five9 is a call center suite, and one of the more popular IVR systems on the market today. In addition to basic call handling functionality, it also comes with Five9 Genius, which is the company's AI assistant that can recognize incoming phone numbers, pull up a customer profile, and provide suggestions for your agents. For more information on Five9, click here.
Pros & Cons of Call Handling
Call handling is beneficial to nearly anyone. However, it is only as effective as the people that configure it, and it is subject to user error. Here are some of the pros and cons of call handling functionality.
Pros of Call Handling
Efficiency: When a piece of hardware or software handles calls for you, it lets your team focus on getting work done instead of greeting your callers.
Professionalism: Having an automated system greet and route callers gives your organization the presence of a respectable, established business.
Cost Savings: Business phone systems cost less than the salary and benefits of a dedicated receptionist.
Cons of Call Handling
Human Error: Auto-attendants and IVR solutions aren't silver bullets. They need to be configured and deployed properly by your administrator in order to work.
Customer Confusion: No matter how simple you make your voice menu, there will always be a small percentage of customers who find it confusing and would rather speak with a human.
Very Small Companies: If you are a solo worker, freelancer, or a team of just a few people, it doesn't really make sense to invest in any sort of advanced call handling software.
Frequently Asked Questions (FAQs)
Can I get automatic call handling on my landline?
Yes. You can buy a landline PBX box for your office and use that to automatically handle your calls for you. However, keep in mind that it is much more expensive than an internet-based phone system like a VoIP or virtual phone solution. The cost of setting up a traditional PBX can easily exceed $1,000, and monthly fees for service can also be very pricy.
Can I automatically handle my SMS traffic?
Yes. Virtual phone systems like Sideline offer auto-reply features for incoming texts. These can be used to answer frequently asked questions, ask customers what they need, or even send media-rich marketing material directly to your customer's text inbox.
What happens if multiple people call my number at the same time?
Virtually any major business phone system uses algorithmic call queuing and hold features to accommodate many callers at once. Additionally, even consumer smartphones have adopted this functionality. Therefore, virtually any type of business user can enjoy these features.
Bottom Line
Call handling is an essential part of any business phone system. Being able to efficiently route and answer incoming calls helps your customer reach the right extension. It also reduces stress in your employees, as they spend less time trying to greet and route callers themselves. Outgoing call management makes it easy to record and send announcements to your entire customer base.
Grasshopper is an intuitive and affordable virtual phone system that provides automatic call handling thanks to its automated attendant. Its powerful voice menus, as well as the ability to adopt a 1-800 number, gives you everything you need to give your company a proper business phone presence. Click the button below to begin your seven-day free trial today.