Call recording apps help businesses memorialize conversations, which can help with customer support training, resolving disputes, capturing important details, and protecting your brand reputation. While call recording is a feature found in the mobile apps of many of the best business phone systems, we've looked at several standalone apps to determine the top six options for those who need a separate mobile solution.
We found these call recording apps to be:
How We Evaluated the Best Call Recording Apps
While pricing is important, we found that most call recording apps are relatively inexpensive. As a result, while we still took price into consideration, we focused more on features, value-added services, and user feedback to determine the best call recording apps. We also paid attention to device compatibility. Most of the call recording apps are operating system-specific, but a few of our favorites work on both iPhone and Android devices.
ACR Call Recorder earned the top spot with a high score of 4.64 out of 5. While Rev came in a close second for providing an all-around affordable voice-over-internet-protocol (VoIP) service with call recording functionality, it couldn't quite beat ACR Call Recorder's free-forever plan. We found ACR to deliver all the core features without cluttering the app, helping the tool to maintain its super-simple, easy-to-use interface.
Here's how we evaluated the best call recording apps:
25%
Additional Services and Benefits
25% of Overall Score
You can find several free, reliable call recording apps, but a few of the feature-heavy options require one-time fees or subscriptions for installation and costs for additional services like transcriptions and storage.
25% of Overall Score
At its core, a call recording app will let you record phone conversations, but more advanced features enable recording through different apps, automatic transcriptions, backups, and security protocols.
25% of Overall Score
The best apps offered additional value added services that go beyond the ability to play back a recorded call. We looked for things included in a service like guaranteed turnaround time or other call management features.
25% of Overall Score
We downloaded and tested each app to review ease of use, interfaces, and reliability. We also analyzed customer reviews to learn about user experiences and client likes and dislikes.
*Percentages of overall score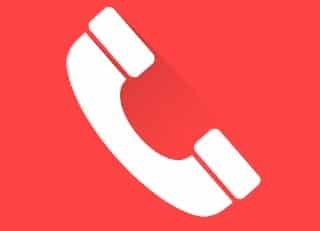 Best Overall Call Recording App

PROS
Free call recordings and transcriptions (English only)
Easy to use app interface
Powerful, yet simple, search and share functionality

CONS
Can't record VoIP calls
No automatic backups
Manual call recording requires a pro plan
RATING CRITERIA

Pricing
5.00
OUT OF
5
General Features
4.20
OUT OF
5
Niche or article-specific features
5.00
OUT OF
5
Expert Score
4.38
OUT OF
5
ACR Call Recorder provides everything you could ask for in a simple, easy-to-use Android app that's completely free. The intuitive interface makes it easy to search for call recordings by phone numbers, notes, and contact names—and it also auto-deletes old conversations to make room for new uploads. If you're a solopreneur or small team in need of a reliable recording app, it doesn't get much better than ACR Call Recorder.
ACR Call Recorder Pricing
Free: Get all the core features (minus a few integrations and manual call recording features) at no cost
License: One-time payment of $3.99 to unlock manual call recording, Dropbox and Google Drive integrations, and automatic email
ACR Call Recorder Features
Advanced search: Find your call recordings quickly by searching by contact name, number, or notes.
Auto-delete old recordings: ACR Call Recorder will automatically delete your old call recordings to make space for new ones, guaranteeing a conversation never gets erased due to storage limitations.
Recording sharing: Easily share complete or partial recordings with your teams and contacts.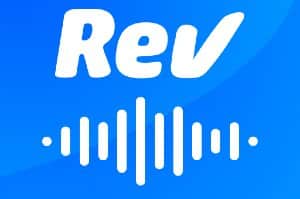 Best Call Recorder for Live Transcriptions

PROS
Super-accurate transcriptions
Quick turnaround services
Easy to use

CONS
No free plan or trial
Lacks a few core features
Even automatic transcriptions cost extra
RATING CRITERIA

Pricing
5.00
OUT OF
5
General Features
4.20
OUT OF
5
Niche or article-specific features
3.75
OUT OF
5
Expert Score
5.00
OUT OF
5
Rev Call Recorder goes above and beyond the competition to provide a variety of premium call recording services. While all the services will cost you extra, it takes your call recording professionality to the next level. Get real humans to do your audio transcriptions for just $1.25 per audio minute, ensuring you get top-notch accuracy with all your transcriptions. Or use the service to create foreign subtitles for your English videos.
Rev Call Recorder Pricing
Transcription: $1.25 per audio minute
Automated transcription: 25 cents per minute
Captions: $1.25 per video minute
Foreign subtitles: $3 to $7 per video minute
Live captions for Zoom: $20 per host, per month
Rev Call Recorder Features
Available for iPhone and Android: Rev Call Recorder recently made their call recording app available for both iPhone and Android users.
Human-made transcriptions: Receive transcripts written by live professionals in less than 12 hours that boast a 99% accuracy rating.
Variety of services: Transcribe group conversations, add foreign subtitles to your English videos, generate automatic live captions for your Zoom meetings, and more.

Best Call Recording App for Multi-app Support

PROS
Supports recording on several apps
Begin recording mid-call
Automatic backups
Automatic recording based on contact

CONS
Backups limited to Google Drive
Ad-heavy free version
Security features require a premium plan
RATING CRITERIA

Pricing
5.00
OUT OF
5
General Features
3.40
OUT OF
5
Niche or article-specific features
2.50
OUT OF
5
Expert Score
4.69
OUT OF
5
Cube Call Recorder gives you reliable call recording support across a variety of apps. Whether you need to record a call on Skype, WhatsApp, Facebook, or just through your phone, Cube Call Recorder does it all. With automatic backups and contact-based recording, it's the perfect set-it-and-forget-it system for Android users.
Cube Call Recorder Pricing
Free: Take advantage of automatic recordings, manual recording, starred recordings, and crystal-clear sound quality on the free plan
In-app purchases: Premium features cost anywhere from $1.99 to $9.99
Cube Call Recorder Features
Extensive app support: Records calls on your phone, Skype, WhatsApp, Facebook, Hangouts, and Slack.
Smart speaker switch: Lift the phone to your ear to automatically switch to the ear speaker to privately listen to call recordings.
Manual recording: Tap the record button in the middle of a call to start recording select parts of your conversations to make playback smoother and more efficient later.

Best Virtual Phone Service With Call Recording Features

PROS
Google Workplace integrations
Complete business phone service
Simple and easy to use

CONS
Lacks advanced call recording features
Voice transcriptions sometimes lack accuracy
Expensive compared to alternatives
RATING CRITERIA

Pricing
2.50
OUT OF
5
General Features
3.40
OUT OF
5
Niche or article-specific features
5.00
OUT OF
5
Expert Score
4.38
OUT OF
5
Google Voice is the perfect call recording app for businesses in need of a complete VoIP solution. Google Voice goes beyond call recording to provide unlimited domestic calling and texting, as well as seamless integrations with Google Workplace. Use the app on your iPhone, Android, or desktop device to take your business communications with you wherever you go. And as a virtual phone service, it has a number of helpful VoIP features to help solo workers and freelancers stay productive.
Google Voice Pricing
Google Voice is free for on your personal Google accounts, but if you want advanced features, you'll have to upgrade to a business plan:
Free: Includes unlimited locals calls and texts, desktop and mobile apps, voicemail, and VoIP call recordings
Starter: $10 per user, per month for up to 10 users and up to 10 domestic locations; includes unlimited calling and SMS and Google integrations
Standard: $20 per user, per month; adds unlimited users, domestic locations, multilevel auto-attendant, desk phone support, and Ring Groups
Premier: $30 per user, per month for unlimited users, domestic locations, international locations, and advanced reporting
Google Voice Features
Google Workplace integrations: Google Workplace integrations make it quick and easy to upload call recordings to Google Drive for storage and backups.
Complete VoIP solution: Google Voice provides more than call recording functionality—it provides an end-to-end VoIP platform with call management functionality for small businesses and enterprises.
Multi-device compatibility: Use Google Voice to record your phone calls on either Android or iOS devices.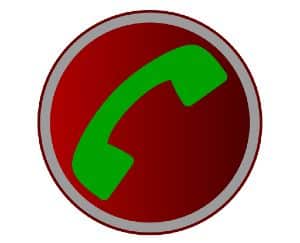 Best Call Recorder App for Auto-recording

PROS
Unlimited call recordings
Extensive automatic call recording settings
Easy-to-update call summary menu

CONS
Free version ads are excessive
Call recording doesn't work on some handsets
Limited features
RATING CRITERIA

Pricing
3.75
OUT OF
5
General Features
4.20
OUT OF
5
Niche or article-specific features
3.75
OUT OF
5
Expert Score
3.13
OUT OF
5
Automatic Call Recorder keeps it simple with an app built around its name: recording calls automatically. Extensive rule-making makes it easy to record the specific conversations you want while ignoring the rest. This functionality makes it easy to manage your call recordings storage and also sift through your saved calls later.
Automatic Call Recorder Pricing
Free: Access all the core features and functionality
Premium: $6.99 (one-time purchase) to get access to contact-specific automatic call recording rules
Automatic Call Recorder Features
Auto-record: Set exactly when Automatic Call Recorder should record a conversation and when it shouldn't.
Save to the cloud: Automatically upload all your saved conversations directly to Google Drive or Dropbox for easy storage and sharing.
Unlimited recordings: Save as many recordings locally as your Android device's storage can handle.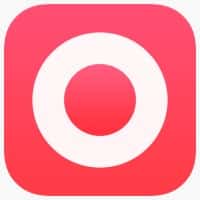 Best iOS-compatible Call Recording App

PROS
Works on iPhone, iPad, AirPods, and Apple Watch
Edit recordings in-app
Automatic transcriptions

CONS
No free plan
No automatic call recording
Difficult-to-use interface
RATING CRITERIA

Pricing
2.50
OUT OF
5
General Features
4.20
OUT OF
5
Niche or article-specific features
3.75
OUT OF
5
Expert Score
3.44
OUT OF
5
Just Press Record stays true to its name with a manual recording-only app that works exceptionally well across iOS devices. Whether you want to record calls through your iPhone, iPad, AirPods, or even your Apple Watch, this app does it all. You can even edit your recordings in-app to save time from transferring them somewhere else to configure the files. While Just Press Record doesn't have a free plan, it's more than worth the minimal one-time payment.
Just Press Record Pricing
Just Press Record has no free plan. You'll have to pay the one-time payment of $4.99 to access the app and all it has to offer.
Just Press Record Features
iOS compatibility: Record calls on everything from your iPad to your Apple Watch with the most iOS-friendly call recording app on the market.
Hands-free recording: Start recording a brand-new conversation by simply asking Siri to begin recording.
Language support: Just Press Record supports transcriptions in over 30 languages, regardless of your device's language settings.