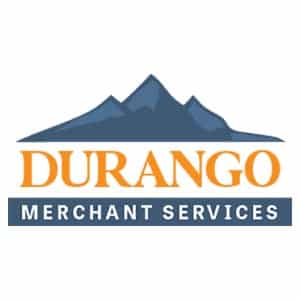 Visit Durango Merchant Services
When to Use Durango Merchant Services
Durango Merchant Services can cater to traditional, low-risk businesses; however, it is more popular for high-risk merchant account solutions. Durango allows high-risk businesses to accept payments via countertop terminals, mobile card processing, ecommerce gateways, and online shopping cart integrations.
In particular, Durango Merchant Services is best for:
Businesses considered as high-risk by financial institutions: Durango Merchant Services provides merchant accounts for "high-risk" businesses. It houses a team of expert consultants to help you through your application process and a network of processing banks to get your merchant account approved in no time.
Businesses with a terminated merchant account: Businesses with a terminated merchant account become blacklisted by all acquiring banks and are included in the Terminal Match File (TMF). Durango Merchant Services works with businesses in the TMF list to help get them approved by acquiring banks in their network.
Businesses that need a high level of fraud and chargeback protection: As a high-risk merchant account provider, Durango Merchant Services offers a number of fraud protection tools, such as Verified by Visa, Mastercard 3D Secure, and fraud scrubbing. These tools ensure that you are able to prevent fraudulent chargebacks and orders before they happen.
Online businesses that want to accept different currencies: Durango Merchant Services is among our recommended high-risk merchant account providers, particularly for online businesses. It offers shopping proprietary cart and ecommerce gateway technology with key features such as recurring billing modifiers, integrated terminals and EMV support, and full digital receipts and signature storage.
Businesses that accept cryptocurrency payments: Durango Merchant Services allows you to accept popular cryptocurrencies—such as Bitcoin, Bitcoin Cash, and Litecoin—as a mode of payment online, in-store, and through invoice.
When to Use an Alternative
Traditional small businesses and startups: If your small business or startup does not fall under the "high-risk" category, you might not need to sign up for a direct merchant account. Consider POS providers like Square that offer built-in payment processing and business management tools, a free mobile card reader, and zero monthly subscription.
Businesses looking for free merchant account providers: While Durango Merchant Services does not charge for any setup fees, other expenses such as management tools, online selling features, and hardware can be expensive. Consider free merchant account providers as an alternative, so you don't have to worry about setup fees, monthly subscriptions, or long-term contracts.
Businesses that require age-verification tools: Durango Merchant Services does not provide age-verification tools and, therefore, is not the best option for high-risk businesses that sell age-restricted products. These types of businesses should Consider other merchant accounts like PaymentCloud that support this function.
Durango Merchant Services Overview
PROS

CONS

Fast onboarding with high approval rate
Ecommerce gateway is an add-on feature and costs extra
Free quote and consultation
Does not support age-verification tools
Built-in fraud reduction tools
Limited call support/service hours
Dedicated 24/7 account manager support
Offers ACH and e-check payment processing with additional cost
Visit Durango Merchant Services
Durango Merchant Services Pricing
Durango Merchant Services offers month-to-month billing; however, financials and the level of risk involved will always be the determining factor, so expect the possibility of long-term contracts of up to three years for businesses with higher risk. Like other high-risk merchant service providers, its pricing is highly customized, so specific details are not disclosed.
We reached out to its sales team who shared more pricing information with us:
Zero sign up and setup fees
Account approval time is three to five business days
Interchange plus transaction fee pricing
Zero cancellation and early termination fees
Chargeback fees are between five to 15 cents per transaction depending on the service
Check processing fees ranges from 1% to 5% depending on the account
Cryptocurrency processing fee is 1% per transaction
Ecommerce gateway fees are $10 to $15 per month + an additional 10 cents per transaction
Average monthly minimum fee is $25
24-hour funding
Durango Merchant Services also carries its own card reader solutions. Its sales team emphasized that it does not want to burden potential clients with upfront fees, so it's safe to assume that it offers payment terms for purchasing hardware.
Mobile card reader: Accepts EMV payments and connects with your mobile device via Bluetooth. Costs $115 (approximate).
Card terminals and PIN pads: EMV chip card-ready terminals that can also accept contactless payments (Apple Pay, Samsung Pay, and Google Wallet). Comes with 3G and/or Wi-Fi support. Touch-screen terminals are also available. Costs range from $150 to $250 (approximate).
Durango Merchant Services Alternatives and Fees Comparison
| | PaymentCloud | Host Merchant Services | SMB Global |
| --- | --- | --- | --- |
| Best for | Small, high-risk businesses on a budget | Hard-to-place businesses | Businesses that need chargeback management tools |
| Pricing structure | Interchange plus | Interchange plus | Undisclosed |
| Setup fee | $0 | $0 | Undisclosed |
| Annual fee | $0 | $24 | Undisclosed |
| Monthly account fee | Case-by-case | $14.99 | Undisclosed |
| | | | |
Not sure if you're getting the best credit card processing rates? Read our roundup of cheapest credit card processing companies and compare credit card transaction rates on the market.
Durango Merchant Services Features
Durango Merchant Services offer a number of payment processing solutions to suit different types of business models. It has chargeback and fraud protection tools, an ecommerce gateway, and check and cryptocurrency payment processing. It also provides a combination of built-in tools and integrations to handle credit card payments.
Credit Card Processing
Accepts debit and credit cards, ACH and e-checks, and cryptocurrency payments
Supports recurring billing and electronic invoicing
Allows you to set up point-of-sale payments for brick-and-mortar shops
Includes mobile card reader and payment app for mobile payment processing
Integrates with QuickBooks SyncPay
Includes a free shopping cart and "Buy Now" button generators
Comes with fraud protection tools, AVS and CVV rule matching, iSpy Fraud, payer authentication, and more
Ecommerce Payment Gateway (Durango PayTM)
Advanced Mid-Routing gives you the support of multiple merchant accounts with different bank processors so that your business keeps running even if you encounter problems.
Batch Processing allows you to process multiple transactions at the same time.
Customer vault lets you securely store credit card details without the huge cost of PCI compliance.
Gateway Emulator makes switching from your current gateway to Durango PayTM.
Dashboard Analytics provides you with trends and performance data for business decision-making.
Durango offers integration with third-party shopping carts, API-based options for developers, and its very own DurangoCart™ for ecommerce merchants with no coding skills.
Virtual Terminal allows your customers to send payments from any device with an internet connection. You can also access your payment processing tools from the platform.
Recurring Billing allows you to send out and manage recurring transactions.
Durango is supported by Watchdog for fraud management, which allows you to set rules and filters and to detect suspicious transactions before authorization.
E-Check Processing
Same-day or next-day funding
Accept payments by phone
Capture IP addresses and send electronic receipts to customers who pay online using e-checks
Electronic payments allow you to use Durango to send e-check payments to vendors and employees. It can also perform bill payments and check deposits on your behalf.
"Pay Now" button lets your customers pay on your website and e-sign a check.
Ecommerce integrations for e-checks processing include built-in plugins for third-party shopping carts, like WooCommerce and Shopify
Cryptocurrency Processing
Accept multiple cryptocurrencies from any eWallet, invoice, online, and in-store payments
Guaranteed price protection with instant settlement
Easy development and integration with your current checkout system
Enable cross-border transactions and process refunds
Durango Merchant Services Ease of Use
Approval process: Merchant account approval takes anywhere from three to five business days. Durango Merchant Services will assign you an expert consultant to help double-check your application and complete your requirements.
Plug-and-play add-ons: This provider offers plug-and-play shopping carts and "Pay Now" buttons so that users with no coding skills can easily set up more payment options for their customers.
Fraud and chargeback protection: Durango Merchant Services offers a variety of fraud and chargeback protection tools for each of its payment processing solutions. This includes being able to decline or approve transactions before or even after authorization.
Durango Merchant Services Customer Support
Its website includes an FAQ and Glossary section, as well as a Get Help page, which lists the company's email and phone details. Current merchant account holders have a dedicated account manager available 24/7. Phone support is available during business hours, Monday through Friday, from 8:30 a.m. to 5 p.m., Mountain time.
What Users Think of Durango Merchant Services
As of this writing, there are not a lot of reviews online for Durango Merchant Services, but those that exist and are recent are more than favorable. It's also important to note that these reviewers are mostly longtime clients. Overall, users rave about this provider's excellent customer service and their ability to secure merchant accounts.
There is hardly any negative feedback written for this provider that you can find online. One reviewer's concern is the high fees that they are paying for the service since their business is not high-risk, while another expresses disappointment over not being qualified for a merchant account with Durango.
| Users Like | Users Don't Like |
| --- | --- |
| Professional, excellent customer service | Can not support every high-risk business |
| Fast approval | |
| Reasonably priced | |
Bottom Line
Durango Merchant Services draws on its almost three decades of experience to come up with one of the most reliable services for businesses that need high risk-merchant accounts. This is obvious from what online reviews are available and the number of years these reviewers have been with Durango as clients. Overall, we recommend Durango Merchant Services for high-risk online companies such as online auctions, telemarketing, and mail or telephone order businesses. Contact Durango for a free, no-obligation quote.