6 Best High-risk Merchant Account Providers in 2022
This article is part of a larger series on Payments.
High-risk merchant accounts are payment processing services that allow businesses considered to be high risk by banks to accept credit card payments from customers. Businesses classified as high risk typically are not approved for a traditional merchant account, so you will need a dedicated account. Though high-risk merchant accounts almost always have higher fees than traditional accounts, the best ones offer transparent pricing, dedicated customer support, and tools to prevent chargebacks.
Based on our evaluation, the best high-risk merchant account services are:
Top High-risk Merchant Accounts Compared
| Company | Contract Length | Cancelation Fee | Chargeback Protection | Payment Types | Works with MATCH List Businesses |
| --- | --- | --- | --- | --- | --- |
| | Minimum 2 years | Waived | Yes | Card-present, Ecommerce, Mobile payment, Virtual terminal, ACH | Yes |
| | Month-to-month on most accounts | $0 | Yes | Card-present, Ecommerce, Mobile payment, Virtual terminal (w/fee), ACH, E-check, Cryptocurrency | Yes |
| | Standard 1–3 years | $0 for qualified merchant accounts, otherwise $250–$500 depending on industry | Yes | Card-present, Mobile payment, Ecommerce (w/fee), Virtual terminal (w/fee), ACH | Not specified |
| | 2–3 years | $0 for qualified merchant accounts, otherwise, $200–$395 depending industry | Integration w/fee | Card-present, Mobile payment, Ecommerce (w/fee), Virtual terminal (w/fee), ACH, E-check | No |
| | Expect standard 3 years, unspecified auto-renewal; also possible month-to-month contract | $500 (Standard for high-risk merchants) | Yes | Card-present, Ecommerce (w/fee), Mobile payment (w/fee), ACH, E-check | Not specified |
| | Mostly 2-year contracts | From $0–$595 depending on the processing bank | Integration w/fee | Ecommerce, Card-present (limited), Virtual terminal (w/fee), Mobile payment (w/fee), Paper checks | Yes |
PaymentCloud: Best Overall High-risk Merchant Account for Small Businesses
PaymentCloud

Overall Score:
4.63
OUT OF
5
RATING CRITERIA

Pricing & Contract
4.00
OUT OF
5
Payment Types
5.00
OUT OF
5
High-risk Features
4.75
OUT OF
5
Expert Score
5.00
OUT OF
5
What We Like
Customized high-risk payment gateway
Fast application and setup
Works with most ecommerce platforms
Positive user reviews (rare for processing companies)
What's Missing
No publicly disclosed pricing
Difficult to navigate its website
High fees if you're not a high-risk business
PaymentCloud Pricing Structure
Customized setup for medium and high-risk businesses
No application fees, setup fees, or annual fees
As fast as 48-hour approval on case-to-case basis
Minimum 2-year contract
Pricing structure depending on the merchant's preference
Rolling reserve requirement: From 0%–10%
Monthly fee: $25–$30
Transaction fee: 2.69%–3.29% (medium risk), 2.95%–4.25% (high-risk)
Payment gateway fee: $15 (average)
Chargeback fee: $25
Next-day funding
10+ bank partnerships
PaymentCloud is a high-risk processor that specializes in getting hard-to-place businesses approved for merchant accounts. It has a very hands-on approach, helping businesses through the application process and using multiple backend processors to find the lowest rates. Once you are onboarded, PaymentCloud continues to offer dedicated support for key functions such as cardholder subscription migration management and advanced fraud/filtering setup for your payment gateway.
Like most high-risk payment processors, PaymentCloud does not publicly disclose pricing as these are highly customized. For example, it can work with any pricing structure (fixed-rate, interchange-plus, or tiered), depending on which the merchant is most familiar with. PaymentCloud's sales team also confirmed that all high-risk merchant accounts are subject to a minimum two-year contract and rolling reserve that ranges from 0%–10%.
PaymentCloud also partners with a number of banks that would not immediately turn down businesses in the MATCH list or with bad credit based on score alone.
MATCH (Member Alert to Control High-Risk Merchants) list: A list of businesses with one or more merchant accounts previously closed by their acquiring banks. This database is created and managed by Mastercard and typically used by acquiring banks to screen merchant account applicants. Previously, this was known as the TMF (terminated merchant file) list.
Fantastic service, along with competitive pricing, earned PaymentCloud a 4.63 out of 5 in our evaluation. It earned a perfect score for its range of payment types and has a great industry reputation. Many low-risk processors—including Dharma Merchant Services and Stripe—actually refer their high-risk applicants over to PaymentCloud. Only the lack of 24/7 support, as well as certain businesses being subject to two-year contracts and rolling reserves, prevented PaymentCloud from getting a perfect score.
PaymentCloud Features
Payment types: All major credit cards, debit cards, and automated clearing house (ACH) payments
Online payment methods: Payment gateways, virtual terminal, and online shopping cart integrations
In-person payments: Credit card terminals, POS systems, and mobile payments
Payment gateway agnostic: PaymentCloud integrates with all payment gateway platforms so merchants can continue using their provider without interruption
Chargeback prevention: Partnership with Chargeback Gurus to get instant dispute alerts, dispute tracking, a dispute cause analyzer, and prevention analysis
Fraud prevention: Industry-standard Address Verification System (AVS) technology, tokenization, 3D Secure technology to validate cardholders at the point of purchase, and temporary payment halts to pause suspicious transactions until they are verified; PaymentCloud also customizes your payment gateway's velocity filters that regulates the number of authorizations in a given hour/minute to minimize fraud transactions
PaymentCloud Compatible Industries
The provider has one of the most extensive lists of approved industries out of all the high-risk merchant service providers on our list, boasts a 98% approval rating with its banks, and offers free quote comparisons. It works with tobacco, vape, topical CBD, hemp, and other products, as well as electronics, firearms, and nutraceuticals.
For high-risk services, it works with debt consolidators, diet and nutrition coaches, educational and online seminar providers, moving services, software and e-book providers, tech support, and more.
What PaymentCloud Is Missing
Overall, PaymentCloud's customer support is extremely helpful but a bit difficult to get in touch with. It is only available via phone or email from 7 a.m.–6 p.m. Pacific time, Monday through Friday. Some customers dislike the fact that support isn't available 24/7 as its website also provides limited answers in the FAQ. If customer service quality is important to you, we recommend Durango, which has consistently received outstanding reviews of its customer service.
Durango Merchant Services: Best for Online Sellers
Durango Merchant Services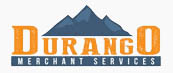 Overall Score:
4.50
OUT OF
5
RATING CRITERIA

Pricing & Contract
3.75
OUT OF
5
Payment Types
4.38
OUT OF
5
High-risk Features
5.00
OUT OF
5
Expert Score
5.00
OUT OF
5
What We Like
Fast onboarding with high approval rates
Free fraud reduction tools and consultation
Provide both local and international credit card processing solution
Dedicated customer support
What's Missing
No publicly disclosed pricing
Limited Mountain time support hours
Does not support age-restricted products or companies offering remote computer support
Durango Pricing Structure
Competitive interchange-plus pricing for select businesses
Custom application or startup fee
No early termination fee
Month-to-month agreements for qualifying businesses ($5–$60 per month)
Chargeback fees $25–$30
Discount rate ranges from interchange plus 0.25%–2%
Average gateway fee $10/month per month and $0.10 per transaction
Authorization fees $ 0.15–$0.25
Multiple currency deposits
Rolling reserve requirements: 0%–10%
For businesses with bad credit: Requires minimum transaction volume of $5,000 for local, and $50,000 for international accounts
Daily deposits for US accounts
Durango Merchant Services is one of the oldest merchant service providers specializing in high-risk accounts and has a long-standing reputation for offering reliable and affordable processing for hard-to-place merchants. It is also one of the more lenient high-risk merchant account providers, especially when it comes to helping small businesses with bad credit secure payment processing services.
Durango does not publicly disclose pricing on its website as the rates, fees, and contract terms will depend on your business and financials. However, you get a better idea of its pricing structure compared to PaymentCloud. It also works with companies on the MATCH list, as well as with offshore and international businesses.
In our evaluation, Durango earned a 4.5 out of 5. It earned high marks for its proprietary Durango Cart shopping cart technology, and even extra points for Durango Pay payment gateway's built-in load balancing feature, making it a great option for online businesses. Limited Mountain time support hours prevented Durango from earning a perfect score. The company also uses rolling reserves on high-risk startups and will require up to three-year contracts for some high-risk businesses.
Durango Merchant Services Features
Payment types: All major credit and debit cards, ACH, e-check payments, and cryptocurrency
Payment methods: Point of sale payments, mobile payments through the iProcess app, online payments via Durango Cart, or integrate with ecommerce or web builder platforms with Durango Pay payment gateway
Fraud protection: All accounts come with anti-fraud services, including Verified by Visa, Mastercard SecureCode, Fraud Scrubbing, and EMV 3d Secure 2.0
Durango Merchant Services Compatible Industries
All the merchant account providers on our list accept a wide range of companies—and Durango is no exception. The company works with membership businesses, horoscope and fortune-telling services, mail or telephone order businesses, multilevel marketers, online auctions, telemarketing or telecommunications firms, timeshare advertisers, high-ticket businesses, pawnshops, and more.
Unlike most of the other merchant account providers in our guide, Durango does not explicitly list all of the businesses it works with. However, it does mention a few businesses that it won't, including businesses that require age verification and those offering synthetic cannabinoids, remote PC support, and replica or counterfeit products.
What Durango Merchant Services Is Missing
Some high-risk companies require age verification tools to legally conduct business, which Durango does not provide. This means it cannot support businesses that sell age-restricted products or services. If your business falls under this category, we recommend PaymentCloud as an alternative.
Host Merchant Services: Best for Hard-to-Place Businesses
Host Merchant Services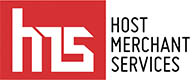 Overall Score:
3.98
OUT OF
5
RATING CRITERIA

Pricing & Contract
2.75
OUT OF
5
Payment Types
4.38
OUT OF
5
High-risk Features
4.69
OUT OF
5
Expert Score
4.38
OUT OF
5
What We Like
Interchange-plus pricing
No setup or early termination fees (for some businesses)
Many direct POS and ecommerce integrations
What's Missing
Expensive for smaller businesses
Limited chargeback protection tools
Some merchants report of getting charged for early termination
Host Merchant Services Pricing Structure
$0 early termination fees for qualifying businesses, otherwise $250–$500
No application or setup fees
$24 annual fee
$14.99 monthly account fee
Rolling reserve requirement (depends on industry)
Host Merchant Services is a traditional merchant account provider that offers high-risk credit card processing and competitive interchange-plus pricing to businesses that qualify. It advertises that it can help many businesses get merchant accounts that other processors would not work with. Specifically, its website says it can help businesses "selling anything that 'borders' on illegal"—in addition to adult businesses.
One thing to note is that Host Merchant Services offers high-risk merchant accounts services through its partnership with Electronic Merchant Systems (EMS). So while Host Merchant Services offers competitive interchange-plus pricing, you need to consider that third-party reviews for EMS reports tiered pricing and high early termination fees. Be sure to ask Host Merchant Services for specific details before signing up for a merchant account.
In our evaluation, the provider earned a 3.98 out of 5. Rolling reserve requirements, a somewhat complicated pricing structure, and limited customer support prevented the company from earning a higher score. This merchant account provider is also on a par with Durango in terms of flexibility with payment types, offering full card-present transaction options, mobile payment, ecommerce, and an in-house gateway and virtual terminal feature.
Host Merchant Services Features
Payment types: All major credit and debit cards, ACH payments, recurring billing, gift cards, and loyalty programs
Payment methods: POS solutions include Bonsai and Clover; mobile payments through Vital and SwipeSimple apps; virtual terminal and payment gateway available through Transaction Express and Authorize.Net; and integrates with Shopify, BigCommerce, WooCommerce, and more for online payments
One primary processor: A registered independent sales organization (ISO) of Wells Fargo Bank and uses a partnership with EMS to place high-risk accounts
Host Merchant Services Compatible Industries
The provider offers high-risk accounts for a wide range of industries, including:
Debt collection/recovery
Adult novelties/toys
Electronic cigarettes
E-Liquid
Adult including membership sites
Life coaching
Nutra deals
Airlines
Offshore business
Loan modification companies
Some travel
Timeshares
Gambling and casinos
Modeling agencies
Pawn shops
Vape shops
Real estate
SEO services
Vitamin and supplement sales
And many more
What Host Merchant Services Is Missing
Having one primary processor means that it can provide more specific pricing information. On the other hand, it also means that if your business does not qualify for its high-risk merchant qualifications, Host Merchant Services may be less likely to approve your account. If this is a deal breaker for you, consider Durango or PaymentCloud for more back-end processor options.
Soar Payments: Best for Instant Quotes
Soar Payments

Overall Score:
3.55
OUT OF
5
RATING CRITERIA

Pricing & Contract
2.75
OUT OF
5
Payment Types
3.75
OUT OF
5
High-risk Features
3.25
OUT OF
5
Expert Score
5.00
OUT OF
5
What We Like
Fast approvals
No application fees
Integration with QuickBooks and other software
What's Missing
Long initial contract term
Steep early termination fees
Does not work with CBD vendors
Soar Payments Pricing Structure
No application or setup fees
3–5 business days approval time
2–3 year contracts
Rolling reserve typically 5%–10%
Tiered and interchange plus pricing
2.49% transaction fees for midrisk merchants
Average monthly fee around $19–$45
Early termination fee from $200–$395
Chargeback fee from $25–$30
48–72-hour payout of funds
Soar Payments is a high-risk merchant service provider that specializes in working with a variety of industries and business types. It offers the most direct integrations with accounting, CRM, and ecommerce platforms out of all the solutions on our list.
Overall, it provides reputable payment processing with fast estimates and approvals, plus no application fees. Specific rates will vary for each business, but the average fee for high-risk merchant accounts ranges from $19–$45 per month and has a transaction fee as low as 2.49% for midrisk merchants. Its early termination fee is anywhere from $200–$395, depending on the industry.
One of Soar Payment's standout features is that it offers instant online quotes which you cannot usually find in highly rated alternatives such as PaymentCloud. In our evaluation, Soar earned a 3.55 out of 5. Two- to three-year contracts as standard practice, incompatibility with merchants on the MATCH list, and slower 48–72 hour deposit times prevented Soar from earning a higher score.
Soar Payments Features
Payment types: All major credit and debit cards, ACH, and e-check
Payment methods: POS payments, plus mobile and online payments through Authorize.Net, NMI gateway, and USAePay
Chargeback protection: Partnership with Chargeback.com to include alert emails, representation to fight chargebacks, fraud detection, and more
Soar Payments Compatible Industries
Soar Payments works with over 50 high-risk business types, including those with bad credit and those involved in cannabis support, CBD products, credit repair and monitoring, fantasy sports, firearms, multi-level marketing, pawnbrokers, nutraceuticals, survivalist businesses, and travel.
However, Soar Payments does not work with any merchant on the MATCH list, adult businesses, bitcoin, debt consolidation or relief, tech support, very poor credit businesses, or other businesses listed below:
Any illegal activity
Debt collection
Forex
Gambling and casino
Hate or racial content
Kratom
Marijuana
Offshore and non-US businesses
​Payday loan/cash advance
Pharmaceuticals
What Soar Payments Is Missing
One of Soar Payments' major downsides is its inability to work with merchants on the MATCH list. If your business falls under this category, consider PaymentCloud or Durango Merchant Services. Soar also does not work with offshore or non-US businesses. If you are an offshore business, consider PaymentCloud, Host Merchant Services, or SMB Global.
SMB Global: Best for Chargeback Management
SMB Global

Overall Score:
3.53
OUT OF
5
RATING CRITERIA

Pricing & Contract
2.75
OUT OF
5
Payment Types
2.81
OUT OF
5
High-risk Features
4.63
OUT OF
5
Expert Score
3.75
OUT OF
5
What We Like
Excellent chargeback support
Supports offshore accounts
175+ online shopping cart integrations
What's Missing
No publicly disclosed pricing
Limited information on in-person and mobile payments on the website
Likely limited or stricter guidelines for approving CBD businesses
SMB Global Pricing Structure
Diverse portfolio of banking relationships for the lowest custom rates
Offers free, EMV-compliant countertop terminals and mobile readers for qualifying businesses
Expect standard 3-year contract and an early cancelation fee of $500
Possible month-to-month contract, zero reserves and unlimited processing for qualified high-risk merchants
SMB Global is a merchant service provider partner of Payline Data, a popular and reputable low-risk processor. SMB Global exclusively deals with high-risk and international businesses. It has chargeback prevention features (including an auto-response feature to fight chargebacks quickly) and two popular payment gateway options—and each integrates with more than 175 online shopping carts.
Like most high-risk merchant service providers, SMB Global does not disclose specific pricing information. The rates, contract terms, and any other fees will also depend on your business. User reviews are limited, but those who rave about SMB Global claim qualifying for a month-to-month contract with zero rolling reserve requirements and unlimited processing volume.
In our evaluation, SMB Global earned a 3.53 out of 5. This company was particularly hard to evaluate because it partners with more than 20 banks and back-end processors. In theory, this means businesses should get competitive rates and ideal contract terms. However, it also means pricing structures and fees vary significantly among businesses.
SMB Global Features
Payment types: All major credit and debit cards, ACH, and e-check processing
Payment methods: POS terminals, including Verifone; online and mobile payments available through Authorize.net and NMI payment gateways
Short application process: Sends your application out to many processing partners to find the best rates and contract terms (like most other high-risk merchant accounts)
Offshore merchant accounts: SMB Global assists high-risk businesses in applying for offshore merchant accounts, providing for broader underwriting guidelines and higher processing volume caps
Chargeback prevention platform: Analytics platform to display your chargeback counts and ratios in real time and forecast your month-end results in advance; also has a feature that responds to chargebacks automatically so that they can be fought quickly and accurately
SMB Global Compatible Industries
Like PaymentCloud, SMB Global has a long list of products, industries, and services that it works with. It is worth noting that SMB works with many types of unconventional product sales, including auto parts, weight loss programs, electronics, firearms, supplements, and collectibles. SMB Global highlights the industries listed below on its website:
Travel
Debt consolidation
Auto transport
Furniture
E-cigarettes and tobacco
Nutraceuticals/Herbal supplements
It also works with a variety of online services (such as gambling, fantasy sports, furniture, and travel sites). However, while third-party websites like BigCommerce, Payline Data, and CannabisCommunity endorse SMB Global for the CBD industry, there is no particular mention on its website, so expect some limitations or stricter guidelines for this type of business.
What SMB Global Is Missing
If your business involves selling CBD products, SMB Global may not be a suitable candidate for your merchant account. Consider other solutions like Host Merchant Services with its extensive list of compatible high-risk businesses.
eMerchantBroker: Best for Online CBD
eMerchantBroker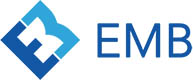 Overall Score:
3.35
OUT OF
5
RATING CRITERIA

Pricing & Contract
2.25
OUT OF
5
Payment Types
3.75
OUT OF
5
High-risk Features
4.13
OUT OF
5
Expert Score
3.44
OUT OF
5
What We Like
Specializes in CBD (including edibles and vape)
Chargeback prevention system
Zero monthly fee ecommerce integration
What's Missing
Reports of mostly tiered-pricing contracts
Limited in-person processing tools
Usually impose long-term contracts
eMerchantBroker Pricing Structure
Approval 2–3 business days
Lengthier contracts (usually 2 years)
No termination fee with Pinwheel gateway, and usually waived
Chargeback fees range from $20–$45
Ecommerce plan: $0 monthly fee, 10 cents per transaction, 0.6% fee on all EMB volume, requires a $50 monthly minimum transaction volume
Payment gateway fee: $0 with proprietary payment gateway, up to $19.99 with partners.
eMerchantBroker (EMB) is a high-risk credit card processing company that offers high approval odds. It is also one of the few credit card processing companies that actively advertises working with CBD and hemp vendors and medical marijuana dispensaries. However, like its counterparts, EMB does not disclose pricing information for high-risk merchant accounts.
Like Soar Payments, most of EMB's high-risk merchant accounts tie you to a two-year contract. And unless you are enrolled in Pinwheel gateway, you may be charged with an early termination fee. Chargeback fees range from $20–$45, which may or may not be better—compared to Durango's fees ($25–$30)—depending on your types of transactions.
In our evaluation, EMB earned 3.35 out of 5—so it's not our first choice. However, if you sell CBD oil, vapes, extract, or edibles and have trouble getting approved for a merchant account, it can be a good option. It is important to note that PaymentCloud also works with CBD businesses. But EMB has worked with them in detail as well, so make sure to ask industry-specific questions and compare fees before signing up with either.
Cannabidiol (CBD) product sales across all channels (dispensary, general retail, and pharmaceutical) could surpass $20 billion in the US by 2025.
Source: BDSA
Heftier cancellation fees, lack of dedicated account managers, and limited in-person payment solutions for high-risk merchants prevented EMB from scoring higher. We felt it was important to include EMB in this evaluation as the company is often mentioned as a workaround solution for selling CBD products on ecommerce platforms like Shopify.
eMerchantBroker Features
Payment types: All major credit and debit cards and checks
Online payment methods: Accept online payments through a proprietary EMB payment gateway, Authorize.Net, or integrations with Square, Wix, BigCommerce, and Shopify
Chargeback prevention: Partnership with Verifi and Ethoca to minimize and notify merchants of chargebacks
CBD merchant accounts: Works with businesses selling CBD supplements and vitamins, beauty products, CBD oil, pet products, hemp oil, vaping oil and pens, CBD edibles, creams and topical treatments, pain-relief sprays, extracts, and more
eMerchantBroker Compatible Industries
EMB works with a wide range of high-risk businesses including electronic cigarettes, adult, tech support, credit repair, nutraceutical, collection, weight loss, and electronic businesses. According to its website, it has a 95% account approval rating, which is very high, especially for high-risk merchant services.
Its website lists the following approved industries:
Adult entertainment and novelties
Auto accessories and parts
Cigarettes, cigars, pipes, and smoking accessories
Collectibles and antiques
Designer fashions
E-cigarettes
Electronics
Firearms
Furniture
Gaming
Jewelry
Luxury goods and services such as private planes and travel
MLM and direct sales
Moving companies
Nutraceuticals
Penny auctions
Precious metals and coins
Sports betting
Tech support
Tickets for flights, concerts, excursions
Vaping
Water purifiers
Debt collection
Credit repair
Weight loss and fitness consulting or coaching
Insurance policies
Phone and wireless
Utilities
Magazines subscriptions
Educational seminars and online courses
Downloadable and mobile app software
What eMerchantBroker Is Missing
Retailers that usually start with an online business eventually venture into in-person sales. If this is in your business plan, then EMB might not be the right solution for you. Consider PaymentCloud as an alternative that accepts both online and in-person payments, including a mobile payment option.
It's expected that multichannel retailers will exceed $575 billion by 2023 in e-commerce sales in the US.
Source: eMarketer
How We Evaluated High-risk Merchant Accounts
Naturally, we considered rates and fees. However, unlike the best low-risk merchant services, high-risk merchant account providers don't publicly disclose pricing. That is because these businesses partner with many different underwriting banks and will help you fill out an application to shop around for the best rates. So, rates will vary for each business.
We looked at the overall pricing structures, fee transparency, and contract terms for each company, followed by specific features like load balancing, chargeback prevention, and protection tools. We also prioritized processors that work to get merchants placed regardless of history or business type. Finally, we considered standard payment features (like what types of payments each processor supports), deposit times, customer support hours, and user reviews.
Based on our evaluation, PaymentCloud emerged as the best overall high-risk merchant account for small businesses. It offers dedicated customer support, competitive pricing, fast approvals, and next-day funding, which is rare for high-risk accounts. Plus, the company offers plenty of hardware and solutions for online, storefront, and mobile sellers.
Click through the tabs below for our specific evaluation criteria:
30% of Overall Score
We awarded points to processors that have average contract lengths below the three-year industry standard, have minimal or negotiable rolling reserve policies, and do not charge cancellation or early termination fees and any application or setup fees.
20% of Overall Score
Processors earned points for offering point-of-sale payment options, ecommerce or shopping cart integrations, and mobile payment solutions. Though nearly every processor provides payment gateway solutions, we awarded bonus points for those that charge minimal or no fees.
30% of Overall Score
We prioritized 24/7 customer support and processors that offer dedicated account managers, include free chargeback monitoring and protection tools, and provide fast deposits. We also considered what industries and business types each processor works with, awarding points to those that are the most flexible.
20% of Overall Score
Processors earned points for positive user reviews and overall transparent pricing practices. Our experts also considered the company's overall reputation, reliability, and their personal experience interacting with company representatives.
*Percentages of overall score
High-risk Merchant Account Frequently Asked Questions (FAQs)
1. What makes a business high risk?
A high-risk merchant is any business that may be considered high risk to banks or other financial institutions. Financial institutions are always extra careful when taking on a higher level of risk, and will, therefore, be cautious about providing your business with a bank account (also known as a merchant account) if you fall under this category.
In general, any business that processes a significantly high volume of non-retail, card-not-present transactions or with a chargeback ratio of over 1% is considered high risk by financial institutions. Also, if you are operating in an industry that makes it susceptible to financial failure or is otherwise potentially questionable (such as CBD vendors or offshore businesses), you can be classified as high risk.
Examples of high-risk industries*:

Your business may be considered high risk if you have:

Financial or legal services
Subscription businesses
Gambling
Life and other coaching services
CBD and vape
Travel services or clubs
Health, wellness, and supplements

An offshore business
High chargeback or fraud rates
Poor personal credit
Multi-level marketing tactics
Very high average order sales (above $500)
Extended fulfillment timeframe
*This is just a small sample of industries that could be considered high risk. Classification is determined differently by every bank and financial institution.
2. Traditional vs high-risk merchant account: What's the difference?
If your business does not fall under the credit policies of a tier-one traditional bank, your application for a traditional merchant account may be rejected. In this case, you will need to find a merchant account provider that specializes in working with high-risk customers. Having a high-risk business makes it harder to open a merchant account, just like certain factors can impact your business' ability to get insurance coverage or financing.
High-risk merchant accounts are usually imposed with much higher fees and stricter processing volume restrictions. So, it's important to apply for traditional merchant services before opting for a high-risk provider. PaymentCloud, our best overall pick for this article, also serves low- and medium-risk businesses. You can also read our guide on the best overall merchant services for our recommended low-risk providers.
3. Why is a payment service provider or aggregate processor not a good option for high-risk merchants?
An aggregate processor or payment service provider like PayPal and Square pools certain business types into a single merchant account. Any fraudulent transaction by one of these businesses will affect the rest that use the same merchant ID. On the other hand, a dedicated merchant account for your high-risk business will provide better fraud protection for your transactions and faster transfer of your funds to your bank account.
4. Why should high-risk businesses avoid using magstripe or a lot of manual-entry payments?
Aside from the higher transaction costs, accepting manual-entry payments brings higher risk of fraud and chargeback claims. High-risk merchants need to maintain a low chargeback ratio to avoid getting their merchant account canceled by the bank or financial institution.
5. How can high-risk businesses increase security in processing online payments?
Increasing security in processing online payments helps high-risk merchants minimize chargebacks and improve chargeback ratio. Make sure you have the necessary fraud and chargeback protection tools such as Address Verification Service (AVS), Card security code (CVV2, CVC, etc.), and 3D Secure (Visa Secure, Mastercard SecureCode, etc.). You should also consider dispute resolution management platforms that you can get with most advanced credit card processing companies in the market.
These are but a few measures outlined for PCI compliance. Businesses that accept credit card payments should meet the standards set by the Payment Card Industry Data Security Standard (PCI DSS) to avoid fines and liabilities in the case of a data breach.
Bottom Line
Navigating the process of choosing a credit card processor as a high-risk business is tricky because there are few options for high-risk merchant services. Choosing a provider that is easy to work with and that you can trust to charge fair rates is paramount.
PaymentCloud is a reliable credit card processor that specializes in high-risk merchant accounts and works with many back-end processors to service a wide variety of online, ecommerce, and retail businesses. It also offers fast approvals, competitive pricing, and next-day funding. Get a free quote today.