PaymentCloud Review: Is PaymentCloud Right for Your Business?
This article is part of a larger series on Payments.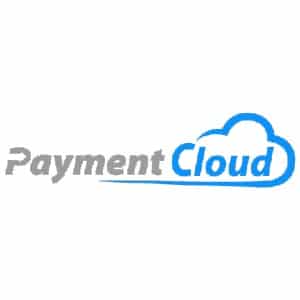 When to Use PaymentCloud
After spending years reviewing merchant services, I can say PaymentCloud offers fast and easy applications and approvals, affordable rates, and options for in-person and online transactions. Overall, it is one of our recommended merchant services for small businesses.
In particular, PaymentCloud is best for:
High-risk businesses: PaymentCloud specializes in catering to "hard-to-place" businesses. If you're in the high-risk category and need fast approvals with affordable rates, PaymentCloud is our leading high-risk merchant account.
Retail credit card processing: PaymentCloud has a full EMV credit card terminal, POS system, and mobile card reader, as well as hundreds of integrations for in-person sales. While it didn't make our buyers guide ranking, PaymentCloud deserved a special mention in our list of top retail credit card processors.
Merchants who need hands-on help: PaymentCloud's support team will help you from Day One. They'll assist you with setup and migrating over from existing platforms; they're also available via phone for hands-on help after you're up and running.
When PaymentCloud Would Not Be a Good Fit
Low-risk ecommerce businesses: If you take more payments online, you might look for a dedicated online payment processor. PaymentCloud has lots of valuable tools for retail settings, though there may be other options better suited for businesses focused on ecommerce such as PayPal, Payment Depot, or Helcim.
Businesses wanting no monthly fee: Though PaymentCloud's specific fees vary on a case-by-case basis, monthly fees are a part of the deal. If you're looking for no monthly fee, you might check out one of our recommended free merchant accounts.
Since Our Last Update: We take a closer look at PaymentCloud's pricing for medium- and high-risk merchant services and recommend more alternatives for comparison. We also highlight PaymentCloud's merchant agreement terms and share tips on how to read its billing statement.
PaymentCloud Overview
PROS

CONS

Same-day setup (once approved)
No publicly disclosed pricing
Brick-and-mortar and ecommerce terminals available
Difficult to navigate its website
Works with most ecommerce platforms
Only supports a limited number of CBD products
Customized high-risk payment gateway
High fees if you're not a high-risk business
Positive user reviews (rare for processing companies)
PaymentCloud offers merchant services to low-, medium-, and high-risk businesses, but we find its hands-on approach throughout the application process unique from other competitors. Because PaymentCloud specializes in high-risk businesses and others with difficulty finding a processor, it assists businesses every step of the way. It also offers post-setup support, so you're never completely left to your own devices.
While many users complain about the lengthy and comprehensive application process, this is common for high-risk merchant account providers and payment processors. Plus, PaymentCloud offers pretty quick approvals.
PaymentCloud Deciding Factors
Monthly fee: $25–$30
Medium-risk transaction fee: 2.69%–3.29%
High-risk transaction fee: 2.95%–4.25%
No application fees, setup fees, or annual fees
Minimum two-year contract
Payment gateway fee: $15/month (average)
Chargeback fee: $25
Next-day funding
Rolling reserve requirement: From 0%–10%
Early termination fee: Waived
Free fraud detection tools
PaymentCloud Alternatives & Fees Comparison
| | | | | |
| --- | --- | --- | --- | --- |
| | | | | |
| Best for | Low-risk Businesses processing $10,000+ monthly | High-risk online sellers | Individuals and new businesses | High-risk businesses looking for direct integrations |
| Monthly fee | $59–$99 | $5–$60 | $0 | $19–$45 |
| Transaction Rates | Interchange + 8 to 15 cents | Interchange + 0.25%–2% | 2.6% + 10 cents to 3.5% + 15 cents | From 2.49% |
| Payment Gateway fee | $0 | $10/month + 10 cents/ transaction | $0 | $15/month + 25 cents/ transaction |
| Chargeback fee | $15 | $25–$30 | Waived to $250 | $25–$30 |
| | | | | |
Looking for the lowest rates? The payment processing rates you will pay can vary based on your business's size, type, and average order value. To find the most affordable option and compare multiple processing rates, read our guide on the cheapest credit card processing.
PaymentCloud Pricing
PaymentCloud doesn't advertise pricing online, which is common for high-risk processors. To get estimated pricing for your small business, you'll need to submit a free online application and then review it with a specialist. Though it might be tedious, this additional step is especially helpful for the medium- and high-risk businesses it caters to—as rates are more likely to vary between industries and clients.
That being said, we got in touch with PaymentCloud to provide us with more insight on their pricing method. PaymentCloud confirms that they can adjust their pricing model based on client preference so you can negotiate rates and also compare different processing options to find the most affordable for you.
Typical PaymentCloud Fees for Medium- to High-risk Merchant Services
| | |
| --- | --- |
| Monthly fee* | $25–$30 |
| Ave. mid-risk transaction fee | 2.69%–3.29% |
| Ave. high-risk transaction fee | 2.95%–4.25% |
| Payment gateway fee | $15/month |
| Chargeback fee | $25 |
| Ave. rolling reserve | 0%–10% |
| Early termination fee | Waived |
*Pricing is based on average mid-risk and high-risk merchant services.
To help understand its fees, PaymentCloud shared pointers on how to read through a merchant account billing statement

---

---

---

---

---

---
PaymentCloud Hardware
As far as payment processing hardware goes, PaymentCloud has options for POS systems and full EMV credit card terminals that work well for physical retail stores. There's also a mobile card reader you can use in-store or on location at events, markets, and fairs, for example.
PaymentCloud's team will also reprogram any existing POS system if you're migrating over and also works with other payment processing tools:
Ingenico
Verifone
Pax
Poynt
Magtek
Dejavoo
First Data
Clover
PaymentCloud Features
Contract & Merchant Agreement Terms
PaymentCloud offers month-to-month contracts for low-risk merchants but by default, long-term contracts are provided when doing business with merchants with significant risk. Expect a minimum two-year contract if your business is classified as high-risk, which is usual when there is considerable underwriting risk and due diligence involved. You can ask for a free quote and comparison before signing up for an account.
Pricing method is flexible, so you can request the model you are already familiar with (and most likely previously worked with), and PaymentCloud will provide you with a customized plan. There are no application or setup fees associated with a PaymentCloud merchant account. Early termination fees are also often waived. However, it does assign a rolling reserve requirement on a case-to-case basis at an average of 10%.
---
Payment Types & Gateway
PaymentCloud can process both online and in-person transactions. You can accept all major credit cards, as well as ACH, digital checks, and NFC-based methods like Apple Pay and Google Pay. PaymentCloud supports all types of high-risk merchant processing solutions for in-person and online transactions.
As for payment gateways, PaymentCloud integrates with all payment gateway platforms so merchants can continue using their provider without interruption. Aside from being able to set up advanced fraud/filtering and velocity filters, PaymentCloud, as a gateway agnostic platform, can assist customers with migrating to a more compatible payment gateway like Stripe or Authorize.net.
---
High-risk Merchant Services
PaymentCloud stands out because it specializes in medium- and high-risk industries that other payment processors are less likely to service. It has one of the most extensive lists of approved high-risk industries, citing a 98% approval rating with its 10+ banking partners. It works with tobacco, e-cigarettes, and topical CBD, as well as electronics, dropshipping, bail bonds, firearms, and more.
---
Chargeback Protection
Chargeback protection is especially important for high-risk businesses, so PaymentCloud offers robust dispute resolution support. It partners with Chargeback Gurus to detect, track, and resolve disputes on behalf of merchants.
---
Fraud Protection
PaymentCloud is PCI compliant and uses industry-standard Address Verification System (AVS) technology, tokenization, P2PE data encryption, and 3D Secure technology to validate cardholders at the point of purchase. It also implements temporary payment halts to pause suspicious transactions pending verification. This feature is easy to integrate and comes with no additional application or fees required
---
PaymentCloud Ease of Use
PaymentCloud is widely acknowledged for its ease of use by users and industry experts alike. The hands-on customer support team will help you get up and running, and the interface itself is intuitive enough even for people who aren't technically savvy.
Integrations
While hardware options aren't super extensive, PaymentCloud does have several valuable integrations. You can connect it to most ecommerce platforms like Shopify, WooCommerce, WordPress, and Shift4Shop (formerly 3dcart) with open APIs. Many other business tools, like customer relationship management software and POS systems, have dedicated integrations for the high-risk processor.
Next-day Funding
PaymentCloud offers next-day funding to all of its merchant account holders. Though no additional fees were mentioned for this service, it's still important to confirm this with PaymentCloud's executive helping you set up your account.
Customer Support
PaymentCloud customer support is available via phone or email from 7 a.m.–6 p.m. Pacific time, Monday through Friday. Some customers dislike the fact that support isn't available 24/7. For times when you can't get in touch with a customer service agent, you can check out its online support center with an FAQ section, as well as find links to email addresses for various support departments. Overall, getting in touch with PaymentCloud support is a bit difficult, but once you do, they're extremely helpful.
What Users Think of PaymentCloud
The majority of PaymentCloud users enjoy using the platform. Many reviews praise its customer support and how easy it is to use PaymentCloud. However, there are also some comments about how long it takes the application to process, though this is common and often expected in high-risk businesses.
Capterra: Around 20 users rated PaymentCloud with an overall average 4.6 out of 5 stars, mostly receiving commendation for its customer service experience.
Trustpilot: Reviews on Trustpilot have significantly improved since our last update, with PaymentCloud receiving a 4.4-star rating from over 100 users. As with Capterra, users raved about the customer service, but some noted issues with rate transparency and application processing.
| Users Like | Users Don't Like |
| --- | --- |
| Responsive and helpful customer service | Lengthy application process |
| Efficient and user-friendly system | Rate and fee transparency |
Bottom Line
Overall, PaymentCloud is one of the best high-risk merchant accounts for small businesses. The processor offers helpful customer support, fast approvals, and protections against fraud and chargebacks. Plus, it offers plenty of hardware and solutions for online, storefront, and mobile sellers. Visit PaymentCloud today for more information.