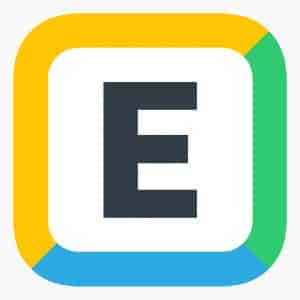 Expensify is cloud-based expense management software that tracks and allows employees to submit expenses for reimbursement. This software focuses more on expense tracking and reporting with features like individual tracking, expense policies, and approvals. Expensify offers a seven-day free trial and paid plans ranging from $4.99 to $9 per user monthly.
What We Recommend Expensify for
Expensify is a great pre-accounting app for recording expenses. We recommend Expensify to companies with many reimbursable expenses. More so, large businesses that need to account for a large number of expenses can use Expensify to prepare expense transactions for accounting. Expensify's categorization and approval system can make the work of the accounts payable (A/P) clerk easier and less time-consuming.
Considering that Expensify's report already includes details about the expense, the A/P clerk won't need to analyze the transaction and gather supporting documents before creating vouchers for manual reimbursement. However, small businesses with a handful of employees can use Expensify to streamline expense recording and reimbursements.
Expensify's ability to integrate with accounting software makes it flexible and easy to implement. Expensify integrates with QuickBooks, one of our best mobile accounting apps. Aside from QuickBooks, it can also integrate with enterprise resource planning (ERP) software like Oracle NetSuite and Microsoft Dynamics.
Expensify Is Especially Good for
Companies with a high volume of expense transactions: Being a pre-accounting app, Expensify prepares expenses for the books. It also speeds up reimbursements with its direct deposit feature and reduces the work volume of the A/P clerk in generating reimbursement vouchers for manual reimbursements.
QuickBooks users looking for an expense approval and reimbursement tool. QuickBooks is a bookkeeping software with expense tracking features. However, it doesn't have approval and reimbursement features found in Expensify. You can read our QuickBooks Online review here for more information.
Automated expense reimbursement: Expensify lets you reimburse expenses via direct deposit through an automated clearinghouse. All you need to do is set up your bank account within Expensify, and you can send reimbursements automatically to the employees you owe.
Expensify Is Not a Good Fit for
Companies looking for bookkeeping software: Expensify is only a pre-accounting app. It focuses on expense tracking alone, and it doesn't provide basic accounting features. Check our list of the best small business accounting software to find the software right for you.
Freelancers and solopreneurs who need simple expense tracking: Expensify's best trait is its collaboration feature in recording expenses. If you're a solopreneur or freelancer, you don't need Expensify's collaboration features, because you're both the submitter and approver of expense. Alternatively, you can try FreshBooks because it has simple expense tracking for freelancers. Read our FreshBooks review here.
Businesses with a limited budget: Expensify's pricing plans may be too expensive if you have a limited budget. Its monthly fee can be heavy for small companies that need to process expenses before accounting. Instead, Rydoo shares the same features with Expensify but at a more affordable price.
Expensify Pros and Cons
PROS

CONS

Provides basic analytical tools for analyzing expenses like charts and filters
It is a pre-accounting app for expenses, not bookkeeping software
Contains approval flows and expense policies
It doesn't have multiple approval workflows on lower pricing plans
Easy to understand interface
Submit mileage expenses
Submit expenses based on billable hours
Expensify Pricing
Expensify offers two groups of pricing plans for individuals and groups. Under each pricing group, two tiers of pricing options are offered depending on the users' needs. Prices also change on either a subscription or pay-per-use model.
For Individuals

For Groups

Track

Submit

Collect

Control

Monthly Price (First 25 Scans Are Free)

$4.99

$4.99

$10 per user

$18 per user

Number of Smart Scans per Month

Unlimited

Unlimited

Unlimited

Unlimited

Number of Receipt Uploads

Unlimited

Unlimited

Unlimited

Unlimited

Mobile App

✔

✔

✔

✔

Track & Search Expenses

✔

✔

✔

✔

Share & Submit Expenses

✔

✔

✔

✔

Submit Expenses Based on Billable Hours

✔

✔

✔

✔

GPS Mileage Tracker

✔

✔

✔

✔

Expense Rules & Policies

✔

✔

✔

✔

Per Diem & Invoicing

✔

✔

✔

✔

Expensify Card

N/A

N/A

✔

✔

Concierge Travel

N/A

N/A

✔

✔

Uber & Lyft Integration

✔

✔

✔

✔

Accounting & Finance Integration

N/A

N/A

✔

✔

Human Resources (HR) Software Integration

N/A

N/A

✔

✔

Project Management Integrations

N/A

N/A

N/A

✔
Expensify Features
Expensify's core feature is the management of expenses—nothing more, nothing less. It focuses on expense recording, tracking, reporting, and reimbursement. If you maintain books and accounts for your business, you can integrate Expensify with your accounting software.
After logging in, the software will prompt you to set up your account. Expensify's concierge will guide you during your first use of the app. It will provide tips and procedures to get you acquainted with its features. Regardless, you can always contact customer support by clicking the blue message bubble at the bottom-left corner of the screen.
Setting Up Expense Policies
Before you begin utilizing the app, it's best to set up your expense policies. Expensify lets you set standard rates and quantities.
The Expense Policies screen will instruct Expensify on how to treat your transactions. You can set cash expenses as reimbursable or nonreimbursable by default. You can set tax tracking for mileage or transportation tracking for mileage or transportation tracking for deductions, expense category, and set mileage rates. Expensify has its default rate, but you can add more rates as you deem fit. Aside from mileage, you can also set your billable hourly rate.
If your company allows per diems to employees, Expensify can automate it based on your per diem rates. You can import your rates from a spreadsheet, and Expensify will apply them to your future transactions. Expensify also lets you set the per diem on a default category for easier pooling per diem expenses.
Expensify also includes tax tracking. However, it is not automated. The app only streamlines the recognition of tax, but it doesn't tax your transactions automatically. On the Tax Policies screen, you can include an applicable tax and set out its taxability and rate.
Encoding and Reporting Expenses
If you click Expenses in the right menu bar, it will bring you to the Expense tab. This tab will show you all expenses encoded in the system. Each expense is marked depending on the status of the report where it's included:
Unreported (White): Expense has not yet been added to any report
Open (Light Blue): Expense has been recorded and added to a report
Processing (Dark Blue): Report has been submitted but not yet approved
Approved (Light Green): Report has been approved but not yet reimbursed
Closed (Gray): Report has been approved but not yet reimbursed
Reimbursed (Dark Green): Expenses in an approved report has been reimbursed
There are two ways to encode an expense: manually or via SmartScan. You can also encode multiple expenses by filling up a form in tabular format.
In encoding expenses manually, you can enter the merchant, applicable tax, amount paid, expense category, attendees, and a brief description of the expense. You can also add a PDF copy of the receipt or its image.
View Reports
Once everything is laid out, you can add it to a new or existing report. Click the drop-down menu beside the Report tab, and it will show all your reports. In case there are no existing reports, Expensify can auto-generate a report for you. Once you click Save, the expense's status will be Open.
Submitting Mileage Expenses
Expensify can also record mileage expenses in two ways: manually entering miles or via map. If you have an odometer, you can use it to track your miles and input it in Expensify. The app will compute your mileage cost automatically based on the mileage policy and applicable taxes. Alternatively, creating mileage expenses via map allows you to enter your starting point and destination, and Expensify will compute the number of miles automatically.
Submission of Expenses Based on Billable Hours
Expenses incurred based on billable hours are also accepted here on Expensify. You can add the number of hours billed, and Expensify will do the rest.
Data Visualization
If you want to see a brief snapshot of your expenses, the Expense screen provides essential analytic tools like charts and graphs to visualize your transactions. You can also filter specific expenses based on status to assess your efficiency in approving expenses.
Approvals
All expenses are pooled into a report which is then submitted to the approver. If you click Reports, it will show you all reports. The approver will review the report and approve or reject some of the items enumerated. Only approved items will move forward in the process.
If the approver rejects a report, it goes back to the submitter and is marked as "Retracted." All expenses in a rejected report will become Open again. However, after making the necessary changes, you can resubmit it for approval.
Reimbursements
After approval, expenses are now ready for reimbursements. Expensify lets you reimburse via direct deposit or manual reimbursement. For direct deposit, you have to set up your bank account within Expensify, and it will reimburse via an automated clearing house (ACH). Manual reimbursements let you transfer cash physically while Expensify just marks the report as Reimbursed.
Expensify Alternatives
| | | |
| --- | --- | --- |
| Best for: Companies looking for a combination of expense tracking and accounting | Best for: Freelancers and solopreneurs looking for simple expense tracking | Best for: Companies that want a more affordable expense tracking option |
| Starting from: $25 to $150 | Starting from: $15 to $50 (custom pricing available) | Starting from: $7 to $9 (custom pricing available) |
Bottom line
Overall, Expensify is the perfect app for businesses that need to process and reimburse expense reports. It is one of our best business expense tracker apps. The features of Expensify can help accountants and accounting clerks speed up bookkeeping procedures and correctly book expenses based on Expensify reports. Expenses processed under Expensify will provide more accurate information for bookkeeping. We highly recommend Expensify as a supplementary app to your accounting software. However, it is not a standalone bookkeeping program.