Food Service Ace Review: Features, Pricing & Alternatives 2022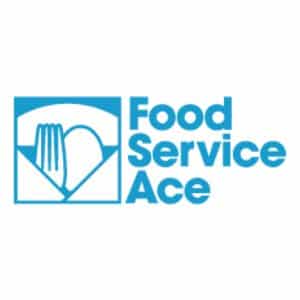 What We Recommend Food Service Ace For
We ranked Food Service Ace among the best restaurant accounting applications, especially for food trucks and food delivery services. The mobile apps allow you to run your business without an internet connection, letting you conveniently perform activities like inventory with your iPad or other mobile device—you can also generate pick lists and print driver itineraries.
Hence, we think Food Service Ace is best for:
Food delivery service: Food Service Ace allows you to generate pick lists, invoices, and packing lists and will also suggest driver itineraries and expected delivery times.
Companies with legacy POS systems: Food Service Ace can integrate with any POS system, including POS systems that aren't cloud-based.
Forecasting sales: Food Service Ace provides you with flash profit and loss reports that show trend and performance data with sales ratios and historical comparisons.
Food Service Ace Alternatives
Restaurant365: Because Food Service Ace lacks an integrated payroll system, you'll need to use a third-party payroll provider and then import the payroll data. A simpler option would be Restaurant365, which has integrated payroll and human resources (HR) features available.
QuickBooks Online: QuickBooks Online users can add restaurant features by integrating MarginEdge with QuickBooks.
Wave: Depending on the size of your business, you may not need the more advanced accounting features that Food Service Ace offers, such as budgeting. If all you're after is accumulating income and expenses, Wave is free for unlimited users.
Food Service Ace Pros and Cons
PROS

CONS

Forecast sales based on prior data and view required inventory purchases
No payroll features available
Mobile apps allow you to work offline when no internet connection is available
No upfront pricing
Food service distribution software that streamlines customer deliveries
No employee scheduling
Use electronic data interchange (EDI) to purchase food through vendors
No support page with tutorial and how-to articles
Powerful reporting tools that show theoretical food costs and variances
Allows for unlimited users
Food Service Ace Pricing
Food Service Ace's pricing is based on the services selected and the number of locations. It's quote-based, and all pricing includes a setup fee and a recurring monthly fee. The fee includes access to Food Service Ace, complete data backup, and 24/7 access to the help desk. There's also no limit to the number of users.
Food Service Ace Features
Food Service Ace has a variety of features that can be customized based on your needs. These features cover nearly every aspect of your business—from accounting to food distribution. There's a special module for caterers and mobile apps that allow you to run your food truck or mobile restaurant without an internet connection.
Accounting
There's a suite of accounting modules available from Food Service Ace, and they each integrate fully with the back office, catering, commissary/manufacturing, logistics/delivery, and supply chain modules. With these modules, you can perform accounting tasks like accounts receivable (A/R) and accounts payable (A/P). Food Service Ace will also import sales data automatically from the point-of-sale (POS) systems nightly. There are also budgeting capabilities, and you can track capital projects and fixed assets.
---
Back Office
The back office modules provide workflow management for efficient ordering, receipt generation, and inventory. Food Service Ace will also reconcile bank accounts automatically and flag missing or mismatched cash or credit card deposits. You have the option of using the cloud-based inventory module or the mobile app, and the system will calculate inventory variances, identifying problem items for further research.
The procurement module sends purchase orders (POs) automatically to vendors via electronic data interchange (EDI), email, or fax—depending on their preferred method of payment. Food Service Ace will also suggest orders based on sales history and current inventory levels. The theoretical food cost and key indicator reporting modules are also important features that allow you to generate variance reports that compare actual food usage to theoretical food usage calculated from the sales and recipe data. Key performance indicator (KPI) reports can be customized to measure such factors as labor hours vs sales, overhead vs direct labor, and cost of goods vs sales.
---
Catering
Food Service Ace also offers catering software that allows you to create proposals, collect advance deposits, and send invoices. When preparing for the event, you can schedule commissary stations and reserve on-hand inventory. After the event, you can adjust final invoices and account for advance deposits. However, while these features will streamline catering both pre- and post-event, Food Service Ace doesn't track income and expense by project.
---
POS Integration
Food Service Ace integrates with whatever POS system you're currently using. It pulls your financial data, time, and attendance records, and it checks details so that you can make informed decisions. The data automatically feed into sales reports, which are broken down by restaurant, revenue center, meal period, and sales category.
---
Logistics/Delivery
Food Service Ace's foodservice distribution software allows you to plan, produce, and deliver meals efficiently. You can route orders to drivers so that they'll be delivered within the customer's delivery window and generate pick lists as well as packing lists.
---
Mobile Apps
There are currently four mobile apps available, which are available offline: inventory, POS, staff meals, and institution meals. When you use these apps offline, the data is stored until you're once again online, and then the transactions will process. Below is a description of each:
Inventory: Available for both Apple and Android devices, this app allows you to create location-specific count sheets.
POS: This app is tablet-based, and it allows for offline payment processing, menu configuration, and access to a full range of reports. By connecting to Bluetooth, you'll be able to print customer tickets wirelessly.
Staff meals: Your staff will be able to order their meals quickly, and the app allows for different forms of payment such as cash, credit card, or payroll deduction.
Institution meals: Intended for the movement of meals from kitchen prep to food service, this app allows you to fully account for every meal.
---
Food Service Ace Customer Support
Food Service Ace provides email and phone support from 10 a.m. to 6 p.m. Eastern time. It also provides hands-on training along with user documentation at your location for an additional fee. Unfortunately, Food Service Ace doesn't have a full-fledged support page that contains how-to articles about the software. There's also no community page for Food Service Ace users.
Food Service Ace Ease of Use
Depending on the modules that you need, Food Service Ace has a bit of a learning curve, which is mainly due to the vast amount of information available. Much of this information is summarized in the dashboards. These dashboards compile data related to operations, purchasing, accounting, commissary, and financial information, all in one place. There are three different types of dashboards: management, sales, and labor.
What Users Say in Food Service Ace Reviews
There are no user reviews for Food Service Ace on popular review websites like Capterra, G2, and TechnologyAdvice. The software is featured in Capterra but it has zero reviews and ratings as of this writing.
Bottom Line
Food Service Ace interfaces with your existing POS system, and its apps are available a la carte or as a complete and integrated suite. It was built for multi-service operators that need flexibility and highly actionable management information. With custom-built dashboards, flash reporting, and key performance indicators, you'll have access to all financial data. Its foodservice distribution software is ideal for food delivery services. The mobile apps allow you to work offline, which is an attractive feature for food trucks that may not have a Wi-Fi connection.