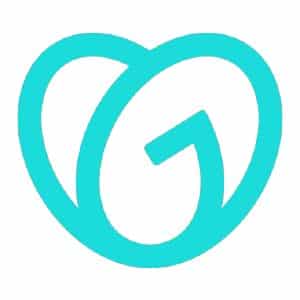 GoDaddy is a web hosting provider that offers all-inclusive packages to build your site, including storage, domain, secure sockets layer (SSL), and business email. Its products are built for various user needs, such as affordability and basic functionalities, premium performance, and unlimited resources. Digital marketing services are also available for business owners who need experts to work on their online presence and lead conversions.
What We Recommend GoDaddy For
GoDaddy is known for its domain registration services, but it is now recognized as one of the top web hosting service providers. It offers affordable plans that allow users to build, customize, and publish their business websites. Its wide range of products and services are recommended for businesses looking to quickly get started with basic services at reasonable rates. Users with growing needs may also consider GoDaddy as it allows you to easily upgrade your plans with its one-click setup and helpful customer support.
Specifically, GoDaddy is best for:
Businesses that want to build an affordable site quickly: GoDaddy's plans include the essentials of publishing websites, such as domain and storage. It offers several products for all skill levels—enabling you to choose and purchase a plan that matches your current business needs. If you have no coding background, you may subscribe to its website builder or WordPress hosting plans and customize its available templates. GoDaddy is among our recommendations for the best website builders as it stands out with its online selling and appointment booking features.
WordPress hosting: Whether you need to get started setting up your WordPress site or are looking into setting up a more advanced one, GoDaddy is for you. It offers flexible web hosting plans with one-click WordPress installation that come with the lowest monthly fees and WordPress hosting plans with automatic core software and security updates. Whatever your budget and needs are, you may choose from GoDaddy's diverse products and subscription tiers.
Domain registration: GoDaddy offers a wide range of domain extensions, such as .com, .net, .design, .work, .pro, and .me. This service is perfect for those wanting to obtain a unique or easy-to-remember domain name for their business website. It is among our top picks for the best domain registrars for providing hard-to-find domain names and discounts for bulk purchases.
When GoDaddy Would Not Be a Good Fit
Businesses looking for a web hosting provider that doesn't increase fees upon renewal: GoDaddy has affordable introductory prices; however, it charges higher fees upon subscription renewal. Those looking for an option with reasonable and consistent pricing may consider HostGator. Unlike most web hosting companies, it doesn't increase its prices upon renewal, and its plans have impressive inclusions like unlimited bandwidth and storage and a free WordPress website transfer service.
Those looking for affordable, no-commitment web hosting plans: Though GoDaddy has some plans that offer no-commitment subscriptions, most of its products require at least a three-month contract. If you're looking for one of the most affordable, no-commitment web hosting services, then you may look into DreamHost. This company offers plans that start at $2.59 per month, including domain registration and privacy, 24/7 customer support, and a free SSL certificate. You may choose its month-to-month plans with the same robust features and comprehensive inclusions.
Organizations handling sensitive information through their websites: All GoDaddy plans include security features; however, there are alternatives in the market that offer more protection at lower monthly introductory fees. Businesses that are expecting to handle sensitive data through their websites may check out IONOS. It offers secure hosting plans with low introductory prices, starting at $1 per month. These include built-in anti-spam and DDoS protection, daily backups, site scans, and an SSL certificate.
Know how to increase your online visibility and land more sales with our guide on how to create a business website.
GoDaddy Overview
PROS

CONS

Simple and user-friendly interface
Limited site editor customization features
Entry-level hosting plan includes 100GB of storage
Website builder plans are more expensive
Comes with unmetered bandwidth
Domain name registration isn't included in website builder plans
24/7 call and chat support available
GoDaddy Pricing
GoDaddy offers four web hosting plans that start at $5.99 monthly for a three-year term. All tiers include one-year domain registration for annual subscriptions, webmail, unmetered bandwidth, and one-click WordPress installation. The main differences between the plans are the number of websites and databases, storage space, and access to premium inclusions like a free SSL certificate.
Web Hosting Plans

Economy

Deluxe

Ultimate

Maximum***

Best For

Basic sites

Unlimited storage for an unlimited number of sites

High-traffic sites

Sites that need increased processing and speed

3-Month Term Pricing
($/Month)*




$10.99

$12.99

N/A**

$28.99

12-Month Term Pricing*
($/Month)




$6.99

$9.99

$14.99

$22.99

24-Month Term Pricing*
($/Month)




$6.49

$8.99

$13.99

$21.99

36-Month Term Pricing*
($/Month)




$5.99

$7.99

$12.99

$19.99

Numbers of Websites

1

Unlimited

Unlimited

Unlimited

Site Storage

100GB

Unlimited

Unlimited

Unlimited

Number of Databases

10

25

Unlimited

Unlimited

Performance

Standard

Standard

Increased processing power

Increased processing power and speed

Webmail

One-Year Domain Registration**

SSL Certificate

✕

✕

Premium DNS

✕

✕
*Introductory pricing paid in full at the beginning of the billing cycle. Regular rates apply upon renewal.
**Ultimate plans do not have three-month contracts available. However, it has a one-month term plan that costs $19.99 monthly.
***Also available in a one-month term that costs $28.99 per month.
GoDaddy's regular rates—which may change anytime—for its web hosting plans are as follows:
Economy: $8.99 per month
Deluxe: $11.99 per month
Ultimate: $16.99 per month
Maximum: $24.99 per month
GoDaddy Features
GoDaddy offers a wide range of products for users of all technical skill levels and needs. Its web hosting packages are best for business owners looking for a provider that offers everything from domain to SSL certificates at very affordable introductory prices.
Along with GoDaddy's core products, it also offers the following:
Website builder: GoDaddy's website builder features ready-to-use and customizable templates for various categories, such as art and design, fashion and beauty, professional services, and real estate. You may try this product for free and then upgrade to a specific paid plan according to your needs.
Business email: GoDaddy lets users create and manage customized business email addresses (e.g., businessname@domain.com) through webmail for free when subscribed to any of its web hosting services. Email hosting and Microsoft 365 plans are also available.
File transfer protocol (FTP): Users subscribed to any of GoDaddy's web hosting plans may access its FTP, which lets them transfer files from their computers to their hosting accounts and vice versa. GoDaddy recommends FileZilla—an FTP client—to make this feature work.
GoDaddy Domains
Domain name search and registration
Domain privacy protection
Wide range of domain extensions available
Domain lock
WHOIS search
Domain auctions
Domain transfer
GoDaddy offers a wide range of domain names and extensions that allows users to choose the most appropriate and memorable domain name for their businesses. It comes with very affordable introductory fees that are applicable for the first year.
Some of its domain tools and services available are:
Domain privacy protection: Protects and makes users' contact information less accessible in the public WHOIS directory
Domain lock: Prevents unwanted domain transfers
WHOIS search: Lets you determine who owns the taken domain name
Domain auctions: List your acquired distinctive domain to make a profit from it
Domain transfer: Allows you to transfer your domain name to GoDaddy from your previous provider
Want to learn more about protecting your contact information after domain registration? Read our guide on what domain privacy is and why you might want it.
GoDaddy SSL Certificate
Pre-installed SSL certificate in specific products
Some products support third-party SSL certificates
Information encryption through SSL
GoDaddy offers SSL certificates, which are digital certificates that establish a secure connection between the user and the web server. This process is done through data encryption that scrambles information into an incomprehensible format.
Those with websites created with a Managed WordPress, Websites + Marketing, or Websites + Marketing Online Store plan have their SSL certificate pre-installed. However, if you aren't subscribed to any of the mentioned plans, then there will be several steps you need to complete to set up your SSL certificates.
The process of installing an SSL certificate through GoDaddy varies depending on the type of certificate you are requesting. The common steps involve purchase, request, verification, file download, installation, automatic HTTPS redirection, and checking.
GoDaddy cPanel
Industry-standard cPanel
Direct cPanel access or access through the account dashboard
File and FTP account management
cPanel emails available
GoDaddy utilizes the widely used cPanel for its web hosting services. This intuitive control dashboard is what most developers and users are well-acquainted with. It has many features that let you manage your websites and create business emails that you can manage through other email clients and webmail.
cPanel allows you to quickly install applications, including content management systems (CMS) like Joomla and WordPress. Other commonly used features within cPanel include webmail, FTP, and file manager.
GoDaddy Security
Web application firewall (WAF)
Automatic daily backups
Malware scanning
Security monitoring
DDoS protection
Speed boost with content delivery network (CDN)
GoDaddy's web hosting plans include 24/7 network security, which comes with DDoS protection. Apart from this plan inclusion and the SSL certificates mentioned earlier, it also offers website security products packaged in subscription tiers. Features available are unlimited site cleanups, scheduled or on-demand backups, speed boost with CDN, firewall, and malware scanning.
While these are great paid additions to keep your websites secure, other companies offer many of these features in their web hosting plans at lower prices, like IONOS.
Introductory pricing for website security ranges from $6.25 to $19.99 per month, while website backup products have a starting price of $2.99 monthly. Meanwhile, you may also subscribe to paid SSL management plans for introductory fees that range from $149.99 to $399.99 per year.
GoDaddy Ease of Use
Familiar cPanel interface
One-click app installation, resource purchase, and domain name setup
Helpful 24/7 customer support
GoDaddy guides available, including articles, videos, screenshots, and community forums
GoDaddy is known for its easy-to-use platform. It includes the industry-standard cPanel that many users are familiar with. Not all hosting providers support cPanel, as others build their own custom panels that may take a while for a user to navigate when compared with the comprehensive cPanel.
It also features Installatron, which allows one-click installation of more than 150 free applications to build content management system websites, such as Joomla and WordPress. You may also easily upgrade your website's performance through additional CPU, RAM, I/O, and storage resources with its one-click purchase function.
Additionally, you can quickly link your website to your GoDaddy registered domain name through its one-click setup.
If you aren't considering developing a website with a CMS and are looking to get started in no time with its website builder, read our guide on how to build a GoDaddy website in five steps.
GoDaddy Alternatives
| | | |
| --- | --- | --- |
| Best for: For businesses looking for turnkey web hosting plans that come with everything you need | Best for: Solopreneurs and startups wanting good, reliable hosting services for cheap | Best for: Businesses whose websites contain more content like images or video |
| Starting price: $2.95 per month on a 3-year contract | Starting price: $2.59 per month on a 3-year contract | Starting price: $2.75 per month on a 3-year contract |
What Users Think of GoDaddy
GoDaddy reviews from users and some experts match our GoDaddy analysis. We have noted that it is an excellent web hosting service provider for users who want to quickly set up and publish their sites with a drag-and-drop builder. At the time of publication, GoDaddy has earned the following scores on other popular user review sites:
Sitejabber calculates a software's consumer rating based on all of the reviews left by its customers. According to its website, GoDaddy has an overall 3.56 out of 5 rating based on 395 reviews. It also landed the eighth spot on its list of the top web hosting providers.
When reading through user reviews, here are some of the trends that I noticed:
| Users Like | Users Don't Like |
| --- | --- |
| Affordable pricing | Website builder has limited advanced features and customization capabilities |
| Simple and intuitive platform | Renewal fees are high |
| Responsive and friendly customer support team | Upload and download speed is slow sometimes |
| Ready-to-use templates available | |
Bottom Line
GoDaddy is a great choice for those looking for a company that provides everything you need to set up and publish your business websites at low prices. Due to its numerous products for different purposes and skill levels, GoDaddy is also perfect for users wanting to stay with one provider as their needs grow.
Visit GoDaddy's website for more information and find out if it can provide value to your business.