We researched dozens of domain name registrars to see which one is best for small business owners, and decided that Namesilo, GoDaddy and Google Domains are the top three options. We chose these three because they are very popular, inexpensive, and easy to use. Read on for our comparison and review of these three options, as well as our top recommendations.
Buying a domain name is only the first step in getting a website. You'll also need someone to host your website. Bluehost is a great option for small businesses, and offers website hosting with a free domain and business email starting at just $2.95/month. Click here to check it out.
Best Domain Name Registrar for Small Business Owners: Namesilo
We recommend Namesilo as the best domain name registrar because of its competitive pricing, clutter free and easy to use interface, and inclusion of features in the price (such as privacy protection and email forwarding) that many registrars charge extra for. Plus, when researching user reviews, Namesilo was consistently one of the highest rated registrars and most of their customers seem very satisfied with the service.

Namesilo


Godaddy


Google Domains

Price for 1st year (.com)

Learn more
$8.99
$0.99 - $11.99
$12
Renewal rate
(.com)

Learn more
$8.99
$14.99
$12
Ease of use

Learn more
Easy to use and clutter free
Confusing checkout with a lot of upsells
Extremely clean and easy to use
Transfer policy

Learn more
Ability to transfer after 60 days
Ability to transfer after 60 days
Ability to transfer after 60 days
Privacy Services

Learn more
Included
$7.99 for 1st year
$9.99/yr for renewal
Included
Bundle pricing offered

Learn more
Yes
Yes
No
Other services offered

Learn more
None
Email - $5 per month
SSL certificates $70-$200 / year
Hosting - $7.99 per month
Email - $5 per month
Customer support

Learn more
24/7 live chat, and ticket support

Phone support: M-F 9:30am-4:00pm
24/7 phone, chat and community forum
24/7 chat, phone, and email support
www.Namesilo.com
www.GoDaddy.com
www.GoogleDomains.com
Best Domain Name Registrar for Small Business Owners: Namesilo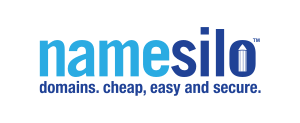 Since most domain name registrars have access to the same domain names, the biggest aspect that sets one apart from the other is price. Namesilo is the least expensive registrar that I found. Often times a company will try to hook you with low prices, just to way overcharge on either renewals or upsells. This is not the case with Namesilo.
Other areas where they shine are their easy to use website, both during the checkout process and the back-end user interface and the fact that they include privacy protection in the price. They also include a domain defender for free that will alert you to any requested changes to your domains.
Where Namesilo is lacking is that they are strictly a source for registering domain names, which means that they have not built out additional features (such as hosting, SSL certificates, or web design). The domain name is only a small part of creating a website, and if you are looking to create your own self-hosted website, it may be easier for you to have all of your services in one place. If you are looking for a hassle-free and inexpensive place to register your domain name, go with Namesilo. If you want more assistance with the next steps of creating a website, you may prefer GoDaddy or Google Domains.
Best Domain Name Registrar for Additional Services: GoDaddy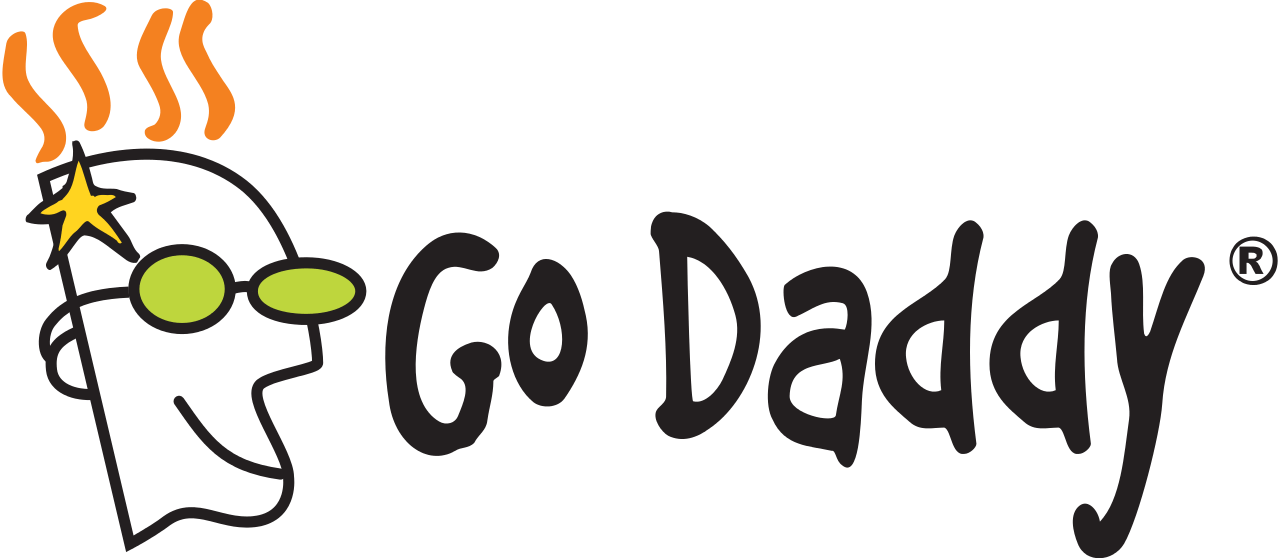 GoDaddy is on the other end of the spectrum as Namesilo. Where Namesilo only offers domain name registration, GoDaddy offers almost everything you may need to create and manage a website. Their services include web hosting, website builder, SSL certificates, online marketing, email, and more.
Where GoDaddy excels is in their web hosting packages, and they are actually our recommended web hosting provider. The web hosting plan that we recommend from GoDaddy for small business owners is $7.99/month and includes a free domain name for the length of your term (up to 3 years). Therefore, if you are looking to create a self hosted website on a content management system such as WordPress, then you will most likely save money in the long run by going with GoDaddy. This is because even though Namesilo is cheaper for domain names, you may still need to pay for web hosting services.
The downside of GoDaddy offering all of these services is that their checkout process can come across as a little scammy and not very transparent, because they try to upsell you every step of the way. If you are new to the domain name world, it can be confusing which additional services are beneficial, and which are completely unnecessary. They also charge for services, such as privacy protection, that both Namesilo and Google Domains include in their price.
Best Domain Name Registrar for the Less Technologically Savvy: Google Domains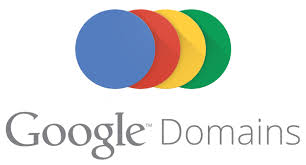 Google is known for it's smart and easy to use products, and their domain name registrar is no different. Their website walks you through the steps of registering a domain, setting up a website, and creating a custom email address in a clear and simple way.
If you have little experience with registering domains or setting up websites, Google Domains is a great choice for you. Immediately after registering your domain, the website points you to various website builders you can use to easily create a website. This includes our recommended website builder for small businesses – Weebly. View our guide to learn how to set up a Weebly website in under 60 minutes.
The reason we don't recommend Google Domains as our top choice is because the domains are slightly more expensive than Namesilo. It is also more expensive than GoDaddy if you factor in the cost of creating the website with a website builder.
However, the additional cost is worth it if you are looking for a straightforward and easy way to register a domain name, create your website, and set up your custom email address. Plus, the customer service is helpful and available 24/7, and they have in-depth self-help guides for answers to quick questions.
In-Depth Review: Namesilo vs. GoDaddy vs. Google Domains
Pricing
The price of your domain name is an important consideration when choosing a domain name registrar. Since every registrar has access to the same domains, the price is really what sets one apart from the other.
Below we provide the 1st year cost and renewal rate of popular domain extensions from each registrar. If you are wondering which domain extension is right for your domain name, check out out our article on how to choose a domain name.
As you can see, Google Domains does not offer promotional prices for the first year. GoDaddy typically does offer a discount on the first year price and Namesilo does for some of their extensions.
If you want the cheapest price today, consider going with GoDaddy. However, if you want to maintain control of your domain for more than 2 years, then Namesilo will be the least expensive choice.
Ease of Use
The process of checking out and maintaining your domain name is an important aspect of your domain name registrar. You want to be able to easily set up email forwarding and subdomains, and be able to renew your domain when it is set to expire.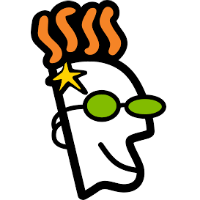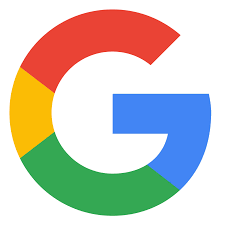 Transfer Policy
You may have heard horror stories where a registrar held a domain captive and a user was unable to transfer away. That is why we made sure all of the domain names registrars in this guide are ICANN accredited.
The Internet Corporation for Assigned Names and Numbers (ICANN) is a nonprofit and one of its functionalities is to govern its accredited registrars to make sure there is no foul play with transfers, registering, maintaining, etc.
For all of the registrars, you will have to wait 60 days before you can transfer out to a different domain registrar. This is a security measure required by ICANN to protect against domain hijackers. None of the domains will charge you a fee for transferring out your domain.
Where the registrars differ is the cost they charge to transfer a domain into their registrar.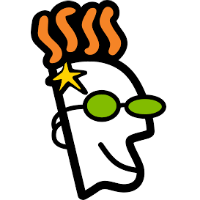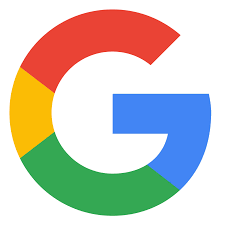 Privacy Services
Every domain that is registered must be entered into the WHOIS domain database. The database includes the contact information of everyone who has a registered domain. Most domain registrars offer privacy services so that your information will be protected and not available for public access. This prevents people from being able to spam you with unsolicited offers. Although hiding your information is a simple process, some registrars charge for this service.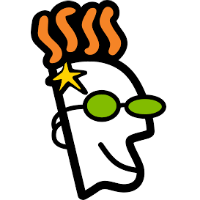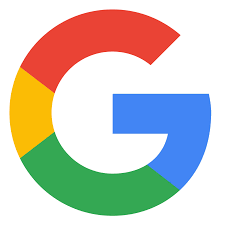 Bundle Pricing
There are two main ways registrars can bundle their prices:
Offering multiple extensions. You may be interested in this for your business name so that no one else can create a website using a very similar name to yours (ex: mybusiness.com, mybusiness.co, mybusiness.org). Purchasing multiple extensions helps to prevent similar website names from cropping up and stealing your traffic.
Bulk discounts for multiple domains. If you are interested in registering domains so that you can then try to sell them at a higher price, then you may want to buy in bulk.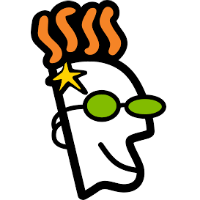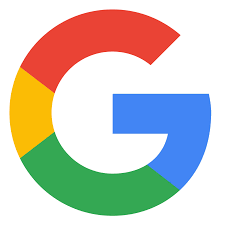 Other Services Offered
It takes more than a domain name to create a website, which is why many domain name registrars offer additional services such as hosting, email, and website design.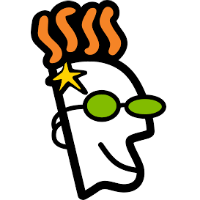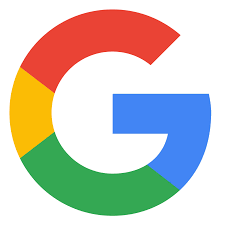 Customer Support
Having good customer service is important if you are having a hard time setting up domain forwarding, email forwarding, or any other feature that you may want to use from your registrar.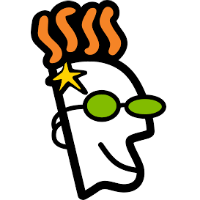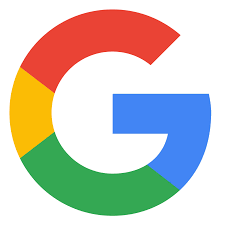 All Domain Name Registrars
There are hundreds of domain name registrars out there, and they all offer different pricing, services, and transparency.
Here are a few other domain name registrars that we can confirm are legitimate providers. If you're looking exclusively for free domain providers, you can also check our guide 4 Ways to Get a Free Domain Name.
| Company name | Best for | Description |
| --- | --- | --- |
| Namesilo | Small business owners | Namesilo is the least expensive place to register a domain name, which makes it a great choice for small business owners. |
| GoDaddy | Additional services | If you are looking to create a website, GoDaddy offers all of the services (domain name, web hosting, web design, etc.) you may need to get your site off the ground. |
| Google Domains | Less tech savvy individuals | If you're less familiar with registering domain names, you'll feel comfortable using Google Domains. Their interface is sleek and there is no upselling or tricky maneuvering that you often find with other registrars. |
| Gandi | Transparency | Gandi offers what they call a "no bullshit" corporate policy that is centered on providing clients with products and services that are useful to them. Gandi also does not advertise, depending upon its reputation with current customers to spread the word about Gandi's products and services. |
| Namecheap | SSL certificates | Namecheap offers the least expensive SSL certificates that I've found. Their least expensive domain validated (DV) certificate is $9/yr. They offer organization validated (OV) certificates for as low as $39/yr and extended validation (EV) certificates for $145/yr. |
| Name.com | Mobile app | Name.com is one of the few domain name registrars that offers a mobile app. This is helpful if you prefer searching for domains on your phone. |
| 1&1 | TLDs available | This company has one of the largest numbers of top level domains available, with over 600 to choose from. |
Bottom Line
If you are only looking for a place to get the least expensive domain name, then Namesilo is the best domain name registrar for you. However, if you want additional services for creating your website, then GoDaddy or Google Domains is probably a better option.
Once your domain name is registered, it's time to create your website and email address. View our in-depth guide on creating a WordPress website or learn how to setup your business email address for free.