Payment gateways are the middlemen that connect your ecommerce shopping cart to your payment processor to enable online credit card payments. We looked at the most popular options and rising stars and decided to review PayPal, Stripe, and Authorize.Net. These companies covered the range for small businesses in terms of security, ease-of-use, payment processing options, and price.
Choosing the best payment gateway for your business is extremely important, but you also need ensure that it's compatible with your website. Volusion is an eCommerce software that helps you to set up an online store that integrates with PayPal, Stripe, and Authorize.Net. It also helps you manage your website, sell your items, and market your business. Click here to start a free 14-day trial.
Read on for our comparison and review of these 3 payment gateway options, as well as our top recommendations.
Best Online Payment Gateway for Small Businesses: PayPal
We recommend PayPal as the best payment gateway for small business because they have a payment plan to fit every possible online selling need, from startups to power sellers. Plus, every plan lets you easily accept PayPal payments which can significantly increase conversion rates over online stores that don't.
Best Payment Gateway Comparison Table: Stripe vs. PayPal vs. Authorize.Net
Best Payment Gateway for Small Businesses: PayPal

PayPal is our top payment gateway choice for small businesses because its total of five payment gateway plans fit any online selling need imaginable. Plus, with every plan you're able to accept PayPal payments. This is notable since accepting PayPal drives a 44% higher conversion rate over stores that don't accept PayPal, according to Nieslen's Online Buyer Insights. Add to this universal name recognition and positive reputation among buyers, and it's pretty hard to top PayPal when comparing online payment gateways.
PayPal is best-known for its three all-in-one payment services: Payments Standard, Payments Advanced, and Payments Pro. Each conveniently rolls credit card processing and a payment gateway into one complete service and charges a competitive rate of 2.9% + 30¢ per transaction. Through these plans, PayPal delivers a range of all-in-one services tailored to fit the needs of startups and large sellers alike. This is in contrast to the single all-in-one plans that Stripe and Authorize.Net offer.
Along with its all-in-one plans, PayPal also offers two traditional payment gateway plans called PayFlow Link and PayFlow Pro. Each PayFlow plan provides your payment gateway, but lets you use a third-party merchant services provider for credit card processing. If you sell more than $8k/mo. or so, this is worth considering since third-party merchant services can offer lower processing rates than PayPal's all-in-one plans.
In this, PayPal and Authorize.Net are comparable since both offer all-in-one and traditional gateway options. However, PayPal's PayFlow plans give you the added benefit of built-in PayPal payments too, which is something Authorize.Net can't match. Stripe doesn't compete in this arena at all since they only offer an all-in-one plan.
The beauty of PayPal is twofold. First, it provides the widest array of payment gateway plans. And second, each plan accepts PayPal payments. Now, most shopping carts let you accept PayPal payments alongside Stripe, Authorize.Net, or another payment gateway, but you have to integrate them separately then manage two accounts. If a large percentage of your buyers pay using PayPal, it's easier to manage just the one payment service, especially since you have your pick of many plans.
On the downside, certain PayPal plans carry monthly fees, which is also true of Authorize.Net. Here, Stripe tops both with no monthly fees. Another consideration is checkout security. Certain PayPal plans handle checkout security and PCI compliance for you, while others leave that responsibility to you. We cover which plans do this in detail below. In this aspect, Authorize.Net and PayPal are alike, but Stripe beats them both with a fully secure checkout, period.
Best Payment Gateway for Worry-Free Security: Stripe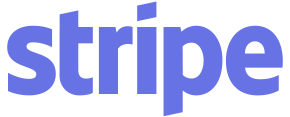 Stripe handily beats our other top picks when it comes to worry-free checkout security. While certain PayPal and Authorize.Net integrations leave checkout security to you, Stripe shoulders that responsibility. To ensure this, Stripe always hosts the payment portion of the checkout themselves. This way, payment information is entered directly into Stripe's secure server and never touches your store's data. That's why we name them the most secure payment gateway for 2017.
Along with being tops in security, Stripe offers a surprising number of useful features. It accepts over 100 currencies, supports ApplePay, AndroidPay, and even Bitcoin, and has a terrific mobile app, to name just a few. But what will never surprise you is the cost. Stripe has the simplest pricing structure of our three picks.
Stripe charges a flat-rate of 2.9% + 30¢ per transaction, and that's it for all of its services. No monthly fees, no add-ons for recurring payments or declined charges. In fact, the only other fee you might encounter is their $15 chargeback fee, which is the lowest of the three. But even that is refunded if the charge is decided in your favor.
Where Stripe falls short of our other two is in merchant account options; there are none. Stripe is an all-in-one payment provider, period. This means that you can't pair Stripe's gateway with your own merchant services provider to garner lower credit card processing rates. Here, PayPal and Authorize.Net are more versatile since you can use a third-party merchant account with their traditional payment gateways.
That said, the hassle-free all-in-one simplicity of Stripe is exactly what many small businesses need. Stripe plugs-and-plays with 51 top ecommerce shopping carts, so it likely works with yours. While PayPal and Authorize.Net both plug-and-play with more carts, Stripe's secure API lets it connect to virtually any cart, and even be fully customized by a programmer. But for most small businesses, Stripe's one-click connection with 51 carts and standard features fills every payment processing need.
Best Payment Gateway to Use with Your Own Merchant Account: Authorize.Net

Authorize.Net has been around since the early days of ecommerce, so naturally it works with just about any merchant services provider imaginable. It's actually the preferred gateway partner of many top payment processors and banks including Dharma, Flagship, Wells Fargo, Chase, and plenty more. What this means is these merchant services bundle a gateway together in their processing packages. And that gateway is Authorize.Net.
In classic gateway functionality, Authorize.Net is similar to PayPal's traditional gateway options. Each is the middleman between your site's checkout and your payment processor. But there's one major difference — ease of getting started.
If you want to use PayPal's traditional gateway, you need to find a merchant services provider that supports it. PayPal states that most do, but they don't provide you a list. If you already have a merchant services account, that's a simple call to your provider. But if not, you have to hunt down your own payments processor. In contrast, Authorize.Net readily works with just about every processor, plus provides you an extensive partner list. So in terms of a gateway with your own merchant account, it can be easier to get started with Authorize.Net over PayPal.
If you process around $8k per month in credit cards or more, you likely can save money going with a gateway/merchant account combo through Authorize.Net or PayPal's PayFlow, instead of an all-in-one solution. But you definitely need to understand how credit card processing works when considering this route, though. There are more fees involved with this processing option, but the right processor can save you money. You can see a comparison of merchant solutions providers here.
That said, Authorize.Net has recently joined the all-in-one bandwagon, too, and now offers a quick-start, flat-rate payment solution comparable to Stripe and PayPal. However, Authorize.Net tacks on monthly fees, a setup fee, and doesn't readily handle end-to-end security like Stripe does with all accounts, and PayPal does with some. If a simple, flat-rate payment solution is right for you, Stripe and PayPal both are better all-in-one choices than Authorize.Net.
In-Depth Review: PayPal vs. Stripe vs. Authorize.Net
Pricing & Setup Fees
Payment gateways generally charge two types of account fees: per-transaction fees and, for some, monthly fees. Stripe's pricing is the simplest of our three top picks, while PayPal and Authorize.Net have varying plan-based charges. Read on to see how they all stack up.
Some PayPal accounts offer more features than others, and these come with monthly fees. So, if you're considering PayPal as your payment gateway, be sure to compare features and fees for each of their plans because there are some differences.
PayPal's All-in-One Payment Gateway Plans:
PayPal's all-in-one plans handle all of your credit card processing needs and charge PayPal's basic 2.9% + 30¢ per transaction fee for this. Two of these plans provide added features and those come with monthly fees. You can compare all plan features here.
PayPal's Traditional Payment Gateway Plans:
PayPal's traditional gateway pricing is pretty straightforward, as shown below. PayPal charges a 10¢ per-transaction gateway fee, and credit card processing fees are set by your merchant services provider, learn more about how that works here. Any PayPal payments are run under PayPal's standard fees. PayPal also offers optional services like fraud protection with added fees, learn more about these here.
Remember, all of PayPal's plans bring something very important to the table: the PayPal name, and ability to accept PayPal payments. This tips the scales for many ecommerce sellers since a large portion of online shoppers know, trust, and use PayPal:
Compared to PayPal, an examination of Stripe's pricing is short and sweet. They have one all-in-one payment gateway option with one simple set of fees:
Here's a closer look at Stripe's pricing, and you can find more details here.
A rundown of Authorize.Net's pricing is nearly as short and sweet as Stripe. Of the three, its all-in-one payment gateway solution is the only one with a setup fee. And its monthly $25 fee is topped only by PayPal Pro, PayPal's highest $30/mo. all-in-one level. Here, Stripe beats both with no monthly fee.
Learn more about the pricing for Authorize.Net's all-in-one payment gateway solution here.
Pricing for Authorize.Net's traditional payment gateway is straightforward. Unlike PayPal, they just offer one payment gateway service level. Using this option, your credit card processing fees are determined by your merchant services provider, and Authorize.Net charges the following for gateway use:
You also get several nice payment gateway security and payment acceptance features at no extra cost. See them all here.
If you already have a merchant services account that you're happy with, Authorize.Net is a good choice since it works with virtually every payment processor and ecommerce platform. If you don't have a merchant account yet, check out some of Authorize.Net's payment partners. These providers, which include Payline, bundle the Authorize.Net payment gateway into their merchant services, which can save you money. For businesses that process payments in volume or those needing just a virtual terminal, Payline is a great cost-saving provider with low rates for all types of accounts. Click here to learn more.
Authorize.net payment gateway's ability to be integrated into their payment partner's merchant services is something PayPal's traditional gateway service doesn't do.
Chargeback Fees
Chargebacks are an inevitable part of selling online. No matter how well you cover your fraud risk, sadly crooks always seem to find a way to cheat sellers. And sometimes a customer is just unhappy and takes it to their card provider. Of our three, Stripe has far and away the lowest chargeback fee, but PayPal has a pretty nice Seller Protection Policy, as you'll see below.
Security & PCI-Compliance
Payment data security is a prime concern for every ecommerce business and small businesses in particular. While all three of our systems operate using Level 1 PCI-compliance, the way they integrate with your online store's checkout can put less or more security responsibility on your shoulders.
Basically, if a payment gateway's checkout integration accepts payment on its own servers, you carry less responsibility for security on your own system. But if the integration accepts, passes, or stores payment data on your website's servers, you need to ensure PCI compliance of your entire system. This can be a simple self-review or a daunting compliance task depending on your sales volume.
So it's important to know the level of security your payment gateway integration provides. Here's what you need to know regarding payment gateway integration security for each of our top picks.
Certain PayPal payment gateway services integrate to accept data on their secure servers, others do not. Here's how they break down, and you can learn more about PayPal's PCI-compliance here.
Again, Stripe provides the easiest answer. If you use Stripe, your data security responsibility is minimal. Stripe only allows fully secure gateway connections in which payment data is entered directly into their servers, period. Every plug-and-play cart integration supports this, and it's a requirement of custom API solutions. Learn more about Stripe's PCI-compliance here.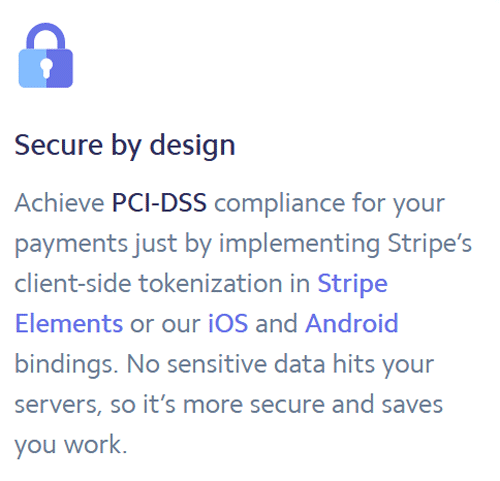 Ease of Setup & Shopping Cart Integrations
All three of our top picks let you initiate an account in just moments, no review or approval process needed. Each has an intuitive interface and user dashboard for account management needs. Plus, all three plug-and-play with most top ecommerce platforms so even web newbies can set up and sell quickly. Our top picks also provide robust API tools for customized cart connections, but that takes developer expertise.
PayPal's many payment gateway options integrate with virtually every ecommerce platform under the sun. Click here to see them all. Stripe's 1-click payment gateway integrations with 51 carts can be viewed here. All of Authorize.Net's many cart integrations are available on this page.
Supported Payment Types
This is becoming more important as the online and mobile buying world moves from credit card and PayPal payments. With eWallets like ApplePay and AndroidPay and even new currencies like Bitcoin, the range of payment types a payment gateway and processor accepts can have bearing on your choice. Of our three top picks, Stripe is the clear leader in number of payment types. However, PayPal is still the top payment alternative to credit cards for online shoppers.
Customer Support
Of our three, only Stripe doesn't offer phone support up front. To talk to Stripe, you begin with an email or online form request, then they will call you. In system outage situations, that can be a major hindrance, but not a real game-changer when you consider all of Stripe's pros. In contrast, both PayPal and Authorize.Net put phone numbers front-and-center on their websites, which is nice when needed.
All Online Payment Gateway Options
Our top picks represent just scratch the surface of a universe of payment gateway options. If our three top picks don't fit your needs, or if you want to review other choices before making a final decision, here are others that made the cut in our reviews:
The Bottom Line
Small business owners are busy people, and any hiccup in a key task, such as receiving and processing online payments, can stop the workday in its tracks. Using a reliable payment gateway that connects seamlessly with your cart checkout is imperative to keep workflow running smoothly. Volusion's ecommerce software helps you create a website that integrates with many payment gateways, including PayPal, Stripe, and Authorize.Net. Once you've carefully chosen a payment gateway and set up your small business website, Volusion also helps you easily manage your online store and market your business. Click here to start a free 14-day trial.
All-in-one payment providers tend to cost more at higher sales volumes than traditional payment gateway/merchant services combos. But they offer the streamlined convenience of having all of your services under one roof. Plus, with the all-in-one options offered by our three top picks, you know what your rates are up-front and have few surprises. But with traditional payment gateways offered by PayPal or Authorize.Net, you can use your own merchant service to take advantage of cheaper interchange-plus credit card processing rates.
So take your time, talk to several payment gateway providers, and run the numbers. That way you'll find the best payment gateway solution in terms of cost, convenience, and security for your business. After you've found it, create your compatible website with Volusion's ecommerce software.
Have you used PayPal, Stripe, or Authorize.Net, or have best payment gateway in your book? Please share your thoughts and experiences in the comments below.