Credit cards and non-cash payments make it easier to accommodate customer needs and sell on more channels. Small businesses need to use technology to be able to process credit card transactions, and that's where your payment gateway comes into play.
A payment gateway is a third-party service that allows merchants to securely accept credit card payments from customers. To accept non-cash payments, you need a reliable payment gateway, whether you sell online or in-person. The best payment gateways deliver secure and reliable service, superior support, and competitive transaction processing fees.
The best payment gateways for small businesses are:
You may have noticed: Almost all of the payment gateways we listed are actually payment processors. Many modern payment processors offer free or affordable payment gateway solutions with a merchant account. In other words, most small businesses will not need to purchase a payment gateway service separately from their merchant account.
How We Evaluated the Best Payment Gateway Providers
As a small business owner, you need a reliable payment gateway that's flexible enough for your unique needs, including running online payments, mobile, or brick-and-mortar. You also want to choose the best payment gateway provider for the best price; after all, there's no need to pay more than you have to for a secure payment gateway solution.
Given your top needs for payment gateway services, we evaluated the best payment gateway providers based on the following criteria:
Fees: Providers were evaluated based on the types of fees imposed and fee rates for different types of transactions. Free transparency was a key consideration.
Ease of use and setup: Payment gateway solutions need to integrate seamlessly with other business systems and applications. Credit card payments must be reliably processed without technical glitches, such as slow processing times or system downtime.
Sales channels: Businesses generate sales through multiple channels, and hence, payment gateway providers need to be flexible enough to support online, mobile, and in-person payments.
Integrations: Most business owners need their payment gateway to integrate with top apps such as BigCommerce, Shopify, WooCommece, QuickBooks, Squarespace, WordPress, Wix, and Salesforce.
Features: Small businesses need a feature-rich payment gateway that is flexible enough to accommodate special business needs.
Security: Gateway providers must offer secure, PCI-compliant solutions.
Payouts: Businesses count on their payment gateway provider to deliver funds in a timely and reliable manner.
Customer support: As with any business solution, exceptional customer service and responsive support are critical.
User reviews: Customer feedback is always a key criterion in evaluating a new provider, and so we did an extensive look at customer reviews for every payment gateway provider.
Based on the above criteria, Payment Depot is our choice for the best payment gateway provider. Payment Depot offers an innovative membership solution that can save many businesses hundreds each month; the more sales you process, the greater your savings. Transparent and competitive pricing are a few reasons Payment Depot tops this list. Payment Depot is also a reliable and secure payment gateway. It's best suited for multichannel businesses that process $10,000 or more in sales each month.
Payment Depot: Best Overall Payment Gateway

Payment Depot offers a membership pricing model, a relatively new way to charge for gateway services. Essentially, merchants pay a single monthly fee and in exchange receive discounted wholesale processing rates. If you process at least $10,000 each month, Payment Depot may offer significant savings, all while providing the secure processing and customer support you require from a payment gateway provider.

| Payment Depot Pros | Payment Depot Cons |
| --- | --- |
| Excellent customer support | Requires a monthly fee |
| Potential to save on processing fees | Expensive if you don't process >$10,000 each month |
| Single monthly fee | No PayPal support |
Payment Depot Pricing
Payment Depot offers a few different plans to choose from based on how much you are processing each month.
Payment Depot Pricing Plans
| Basic | Popular | Premiere | Unlimited |
| --- | --- | --- | --- |
| Process up to $25,000 monthly | Process up to $75,000 monthly | Process up to $150,000 monthly | No monthly processing limits |
| $49 per month | $79 per month | $99 per month | $199 per month |
| 15 cents + interchange transaction fee | 10 cents + interchange transaction fee | 7 cents + interchange transaction fee | 5 cents + interchange transaction fee |
| N/A | Free basic terminal | Free smart terminal or free premium gateway | Free Clover Mini and premium gateway |
| N/A | N/A | N/A | Dedicated account manager |
Payment Depot Features
Payment Depot is a feature-rich payment gateway provider. Its transparent fees model, plus its stellar customer support, make it a standout payment gateway option. You'll find that Payment Depot offers secure, flexible, reliable payment solutions for your business needs.
Payment Depot Payment Types
Payment Depot facilitates all major credit and debit cards, including American Express, Discover, Visa, and Mastercard, as well as Google Pay and Apple Pay. Processing fees for ecommerce, mobile, and in-person transactions are included in the price of membership.
Payment Depot Mobile Readers & Terminals
Payment Depot works for both online and in-person transactions. It includes free terminals with all plans except Basic, and you get a free terminal upgrade every two years. You can also purchase compatible third-party hardware through Payment Depot or independently (or bring your own!).
Payment Depot Integrations
Payment Depot integrates with a number of ecommerce, POS, and payment processing platforms, including:
Shopify
OpenCart
QuickBooks
PrestaShop
3dcart
BigCommerce
WooCommerce
Magento
Zen Cart
Revel
NCR
Authorize.Net
Payment Depot Customer Service
Customers love Payment Depot's service and support. Their team is available via phone 24/7 on all plans except Basic. Any user can email support or access its online FAQs hub to troubleshoot on their own. There are no options for live chat or community forums.
To learn more, read our full Payment Depot review.
Stripe: Best Payment Gateway for Customizability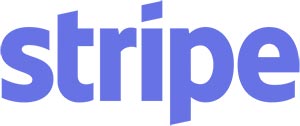 Stripe offers an affordable and secure payment gateway called Stripe Connect. Stripe started as an online-only solution but has since added features for in-person transactions. The payment gateway touts its "developer-first" platform that excels in providing custom, developer-centric solutions. Stripe offers especially robust, scalable solutions for accepting and processing credit card payments online, whether you want to build a custom solution or integrate with an ecommerce platform.

| Stripe Pros | Stripe Cons |
| --- | --- |
| Offers the most flexibility and customizability | In-person transactions lack features and reliability |
| Integrates with several existing platforms | Requires technical expertise and resources |
| | Less-than-satisfactory customer service |
Stripe Pricing
Unlike Payment Depot, Stripe requires no monthly fees; however, transaction fees are higher.
2.9% + 30 cents per transaction
$0 per month
Stripe Features
Stripe's robust technical features offer unmatched flexibility for businesses with advanced payment gateway and payment processing needs. While Stripe now offers in-person processing solutions, it really excels as an ecommerce payment gateway provider. Stripe has a complete and scalable payment platform that can grow with your business.
Stripe Payment Types
In addition to all major credit cards and ACH payments, Stripe accommodates a long list of payment methods:
Alipay
Apple Pay
Bacs Direct Debit
Bancontact
BECS Direct Debit
Click to Pay
EPS
FPX
Giropay
Google Pay
iDEAL
Klarna
Microsoft Pay
Multibanco
OXXO
Przelewy24
SEPA Direct Debit
Sofort
WeChat Pay
Stripe Integrations
Because it was literally built to integrate seamlessly with existing systems, Stripe also has one of the longest lists of available third-party integrations. There are more than 660 partners across finance, marketing and sales, operations, payments, and ecommerce.
Stripe POS With Stripe Terminal
Stripe doesn't have its own POS hardware, but it introduced Stripe Terminal and pre-certified card readers that can help you bring together online and offline channels via its intelligent developer tools. Stripe's software development kits (SDKs) allow you to integrate Stripe into your mobile and web applications so you can accept in-person payments.
Stripe Customer Service
Stripe offers 24/7 support through email, phone, or chat. It also has an extensive online support center that addresses users' most common needs and questions.
Square: Cheapest Payment Gateway

Square is a powerful payment gateway for any business that focuses on accepting in-person payments. You can also use Square to accept payments online and even launch your own ecommerce store. Unlike Payment Depot, Square's pricing structure is affordable for low-volume sellers. Plus, it has a range of business management features that no other provider on this list can compete with.

| Square Pros | Square Cons |
| --- | --- |
| Business management features | Can be costly for high-volume sales |
| No monthly fee | No support for PayPal or ACH payments |
| Free card reader included | |
Square Pricing
Square is one of the most affordable payment gateways for small businesses, requiring zero monthly or signup fees.
2.6% + 10 cents for in-person payments
3.5% + 15 cents for keyed-in payments
2.9% + 30 cents for online and invoice payments
$0 per month
Learn more: Read our full breakdown on Square pricing.
Square Features
Square is a feature-rich payment gateway provider that goes beyond card transactions. If you use Square to help manage your business, you can accept payments anywhere, as well as manage inventory, sales, and marketing.
Square POS Solutions
Square offers a complete lineup of terminals, registers, and readers, so businesses can accept credit card payments in a brick-and-mortar outlet or through a mobile selling situation such as art markets, food trucks, and festivals. Square POS software is easy to set up and features an intuitive order and payment flow process that works well for all types of businesses. Real-time analytics and sales reporting help you keep track of your business activity. Plus, Square helps you better manage your inventory, so you won't run into stockouts.
Square Payment Types
Square accepts all major credit cards plus Apple Pay and Google Pay. Square doesn't allow you to accept online payments using PayPal. You also can't accept ACH or e-check payments with Square, which is a bit disappointing since these usually have lower transaction fees.
Square Integrations
Square works seamlessly with hundreds of popular apps and platforms. For example, you can connect to Peachworks, MarketMan, and Fresh KDS with Square. You can also integrate with ZohoBooks, ShopGo, OneUp, QuickBooks, Wix, Opencart, X/Y Retail, and BigCommerce.
Square Customer Service
Square's customer service and support don't meet Payment Depot's standards. Access support through email and Twitter at any time or help yourself to online articles, support documentation, and an active community forum. Square offers phone support for customers from 6 a.m. to 6 p.m. Pacific time, Monday through Friday. Be forewarned that if you don't have ready access to your customer code number or your account becomes inactive for any reason, phone support won't be available to you. To read more, read our full Square Payments review.
PayPal: Most Trusted Payment Gateway

If your business primarily generates sales online and you want to accept PayPal payments, then PayPal could be the best payment gateway provider for you. Because PayPal is so widely known and trusted, offering PayPal as a payment option can increase conversion rates and decrease shopping cart abandonment rates.

| PayPal Pros | PayPal Cons |
| --- | --- |
| No monthly fee | Limited in-person payment features |
| Brand reputation as a trusted and secure payment option | Inexplicably frozen funds |
| Easy to set up and use | |
PayPal Pricing
PayPal is free to sign up and start using it. Fees break down as follows:
2.9% + 30 cents for online payments
2.7% for in-person payments
$0/month
If you want to embed a checkout cart on your website or collect payments in-person, you'll need to sign up for PayPal Payments Pro, which costs an additional $30 per month.
PayPal Features
PayPal is a well-known and trusted payment gateway that excels in online payments but has since expanded into in-person transactions, even launching its own card readers and other hardware. PayPal is also PCI-compliant and highly secure.
PayPal Ease of Setup & Ease of Use
PayPal is one of the easiest payment gateways to set up for ecommerce and in-person payment collection. There's an online Business Setup Center that walks you through all aspects of creating your PayPal business account and setting up payments. You can set up your account and start accepting payments in less than a day.
PayPal Payment Types
PayPal accepts American Express, Visa, Mastercard, Discover, Venmo, and PayPal Credit. Shoppers can also pay directly from their bank account. One of the biggest advantages PayPal offers is the ability to add a "Pay by PayPal" button to accept payments. The only other payment gateway on this list that allows payments through PayPal is Authorize.Net.
PayPal Integrations
You can integrate PayPal as a payment gateway on a number of ecommerce platforms. For example, you can accept PayPal payments through Shopify, Squarespace, BigCommerce, WooCommerce, and nearly every other existing online checkout platform.
PayPal Customer Service
PayPal offers customer support through a variety of channels. You can contact PayPal service representatives on the phone between 5 a.m. and 8 p.m. Pacific time, Monday through Friday, or 6 a.m. to 6 p.m. Pacific time Saturday and Sunday. PayPal also offers support through live chat, email support, an online Business Resource Center, a community forum, and an online resolutions center.
Authorize.Net: Best Payment Gateway for Security

Created by Jeff Knowles, Authorize.Net is now a wholly-owned subsidiary of Visa. Authorize.Net offers two key solutions: a pure payment gateway provider that connects to a traditional merchant account and an all-in-one solution as both a payment gateway provider and a payment processor. While Authorize.Net's all-in-one rates are competitive, you'll likely save money by using Authorize.Net strictly as a payment gateway with your own merchant account. As always, though, it's best to examine multiple options to find the best solution for your unique business needs.

| Authorize.Net Pros | Authorize.Net Cons |
| --- | --- |
| Easy to set up and use | Requires a monthly fee |
| Extremely reliable | Lacks some reporting and in-person payment features |
Authorize.Net Pricing
Like we mentioned earlier, you can use Authorize.Net as an all-in-one option or just as a payment gateway.
All-in-one
2.9% + 30 cents
$25 per month
Payment gateway only
10 cents per transaction, plus a 10 cents daily batch fee
$25 per month
Authorize.Net Features
If you're looking for a payment gateway provider with feature-rich solutions, Authorize.Net checks all the boxes. Straightforward setup, easy-to-use interface, and secure services are all reasons Authorize.Net makes this list of best payment gateways.
Authorize.Net Ease of Setup & Ease of Use
Authorize.Net is a provider that's easy to implement and use. Beginners and experienced business users alike find the Authorize.Net platform to be both simple and straightforward.
Authorize.Net Payment Types
Authorize.Net lets you accept a long list of payment methods, rivaling that of Stripe. You can accept payments from Visa, Mastercard, Discover, American Express, and JCB. You can also accept Apple Pay, Chase Pay, Visa checks, and e-checks. It's also the only payment gateway on this list that accepts PayPal payments—aside from PayPal itself.
Authorize.Net Integrations
As a pure payment gateway solution, Authorize.Net integrates with a number of solutions, including Payment Depot. Authorize.Net also integrates hundreds of other solutions, including every top ecommerce platform, such as Shopify, WooCommerce, and BigCommerce.
Authorize.Net Customer Service
Authorize.Net maintains a solid reputation for responsive customer support. It has an extensive online support center, and service reps are available 24/7 to answer questions via phone, email, or support request tickets.
To learn more, read our full Authorize.Net review.
WePay Clear: Best Payment Gateway for Chase Customers

Owned by JPMorgan Chase, WePay Clear is a white label payment gateway for online and in-person payments. Like Stripe, WePay uses open APIs, so merchants can customize their own payment experiences and integrate them into existing systems. Another unique feature is that WePay gives merchants access to advertise to Chase bank customers, which none of the other best payment gateways can tout.

| WePay Pros | WePay Cons |
| --- | --- |
| No monthly fee | Requires technical resources |
| Potential for new customers | High transaction fees |
| Same-day deposits | |
WePay Pricing
Like Square, there are no monthly or signup fees for WePay. They have different rates for ACH deposits, which are not readily available on their website. Other fees break down as follows:
2.9% + 25 cents per transaction (for new US-based customers)
$0 monthly fees
WePay Features
WePay offers same-day deposits to your Chase bank account, PCI compliance, and intelligent data reporting tools. Its open API allows merchants to create fully tailored payment solutions to fit their needs, unlike an option like Payment Depot or Square.
WePay Accepted Payment Types
With WePay, merchants can process payments made via all major credit cards, ACH, e-check, digital wallets, and more. WePay doesn't disclose payment processing rates for any payment method aside from credit cards, so you'll need to reach out directly to find that information, as it may vary from merchant to merchant.
WePay Integrations
Because WePay is fully customizable and based on an open API, merchants have a seemingly limitless number of integration options—similar to Stripe. Developers can use WePay's SDKs and open-source code samples to connect a number of other business platforms.
Payment Gateway FAQs
How Does a Payment Gateway Work?
A payment gateway is a third-party liaison between your bank and the customer's bank. Essentially, the payment gateway validates the customer's card of choice has sufficient funds to fulfill the transaction amount. It takes the customer's payment information, validates it, and secures and encrypts it for protection. The payment gateway requests the release of funds from the customer's bank and then transfers them to the merchant bank.
What Are the Types of Payment Gateways?
There are a few different kinds of payment gateways available:
Hosted payment gateway: You could also call this a redirect payment gateway. Essentially, the payment gateway redirects to its own portal or site to administer the transaction and then redirects the customer back to your site once the payment is complete. PayPal works like this.
Self-hosted payment gateway: This is when the merchant collects payment information and then passes it along to the payment gateway. Stripe is an example of a self-hosted payment gateway.
Custom payment gateway: Many large corporations build elements of their own tech stack, and this is true in the case of payment gateways as well. You might leverage in-house or outsourced (or a combination of both) resources to build your own custom payment gateway.
Bottom Line
When choosing a payment gateway solution, you must consider how your company conducts business—online, in-person, or a mix of both—and your unique business needs. Each provider on this list of best payment gateway solutions for small businesses offers distinct advantages to different types of businesses. Simply match your unique requirements to the gateway provider's top strengths.
Payment Depot is our choice for the best payment gateway for small businesses because its membership pricing model can lead to significant savings for companies that process $10,000 or more in sales each month. Suitable for both ecommerce, and in-person payment processing, you'll find Payment Depot is a secure, reliable, and cost-effective solution.
You May Also Like…