A payment gateway is a third-party service that allows merchants to securely accept credit card payments from customers online or in person. The best payment gateways deliver secure and reliable service, superior support, and competitive transaction processing fees.
We evaluated over a dozen options to find the seven best payment gateways:
You may have noticed: Almost all of the payment gateways we list are actually payment processors. Many modern payment processors offer free or affordable payment gateway solutions with a merchant account. In other words, most small businesses will not need to purchase a payment gateway service separately from their merchant account. Learn more about merchant accounts, or see our pick of the best merchant services—all of which offer payment gateways.
How We Chose the Best Payment Gateways
We examined the extensive lists of merchant services, payment processors, and payment gateways that we've researched over the years and narrowed it down to those that provide small businesses reliable and popular gateways at reasonable prices. Then we narrowed it down by the quality of features and reputation, as well as ease of use.
We chose Authorize.net as the best payment gateway. It's also the only pure payment gateway, meaning it works with a multitude of payment providers and integrations. It's often mentioned in conjunction with the best credit card readers, virtual terminals, and other software, as it is compatible with most other payment solutions. It has been on our previous lists for best payment gateways, this time earning the top slot.
Click through the tabs below for our full evaluation criteria:
20%
Support & reliability
20% of Overall Score
Many payment gateways only charge a flat or interchange-plus rate, but a few on our list have monthly fees in exchange for reduced rates (often as custom pricing, like with Stripe or Chase). Pricing also includes whether you can use your existing terminals or must use theirs. Square, Stripe, 2Checkout, and Amazon Pay all got perfect scores here.
20% of Overall Score
The best payment gateways have a quick application process and small chargeback fees and don't lock you into a contract. Authorize.net got a perfect score, followed by Square. PaymentCloud was last, but this is expected considering it works with high-risk industries.
20% of Overall Score
The more places a gateway lets you take payments, the better. We looked for in person and ecommerce, stored card information (for recurring payments), and the ability to serve high-risk businesses. We also looked for the strength of security and fraud protection. Everyone did extremely well here, with 2Checkout scoring the lowest.
20% of Overall Score
We looked for compliance, customer support, and reputation. Of particular note is our evaluation of complaints for held funds and frozen accounts. PayPal, for example, was taken out of the running because it had significantly more complaints than others on this list. Square, too, has many complaints, which put it last in this criterion compared to the rest on this list, all of which did well.
20% of Overall Score
This catch-all value score considers pricing, transparency, ease-of-use, popularity, and integrations. We relied on our experience when researching, testing, and using these products as well as the feedback of long-term customers through user reviews on third-party sites. Needless to say, all the products did very well here, though Square, Chase, and Amazon got perfect scores.
*Percentages of overall score
Authorize.net: Best (and Most Versatile) Payment Gateway for Businesses
Authorize.net

Overall Score:
4.75

OUT OF

5
i
Our score is based on a weighted evaluation of dozens of similar products and services conducted by our experts.
What We Like
Most reliable
Highly popular, integratable
Easy to use
What's Missing
Has a monthly fee
Does not sell terminals, POS hardware
Authorize.net Pricing
Monthly fee: $25
Card-present processing fee: 2.9% + 30¢ per transaction or 10¢ per transaction and 10¢ batch fee
ACH/e-check processing fee: 0.75% per transaction
Chargeback fee: $0
POS system: $0
Virtual Terminal: $0
Card readers: $65
Terminals: 3rd party
Authorize.net has two plans. It can be a pure payment gateway, letting you choose your own merchant service, or you can select the all-in-one plan, where it provides payment processing at a flat rate. Both have a monthly fee. It's one of the most popular payment gateways, working with merchant services and POS systems to provide smooth payment processing.
Based on our criteria, Authorize.net takes the lead with 4.75 out of 5. It earned excellent scores in every area except pricing, where it took a hit for its monthly fees. There were a few complaints of held funds, which was typical of all the software we reviewed, although in some cases, those issues might have been with the merchant service and not Authorize.net.
Authorize.net Pricing
Authorize.net offers two plans. Its gateway plan adds 10 cents per transaction to the merchant service's rate. The all-in-one solution includes a merchant account and runs 2.9% + 30 cents per transaction across the board. Most providers have varying rates by whether you key in, swipe/chip/dip, or invoice. Square, for example, is 2.6% + 10 cents for in-person payments and 3.5% + 15 cents for keyed-in and online processing.
Regardless of the plan, you pay $25 a month. Most of the gateways on our list don't have a monthly fee. PaymentCloud does but works with high-risk merchants (so higher rates are to be expected), and Chase's monthly fee comes from its requirement that you have a business account.
Authorize.net has the advantage of no chargeback fees; however, if you connect it to a separate merchant account, that account would likely have chargeback fees.
You'll most likely purchase your POS hardware from a third party, but Authorize.net does have a credit card reader that works with its mobile app. This costs $65, which is on par for a chip and tap reader.
Authorize.net Features
Robust payment toolkit: Authorize.net pretty much checks off all the boxes: online and in-person payments, virtual terminals and subscription management, credit card and mobile wallets like Apple Pay, and even PayPal. It can serve high-risk businesses through its partners. It has PCI compliance and strong fraud protection. Plus, it had a user score of over 4 averaged across multiple user sites. It's a full-featured, reliable payment processor.
Popular and easy to integrate: Authorize.net integrates into more than 140 certified solutions from sales to accounting, kiosks to shopping carts, even other payment providers like PayPal. In addition, it has a list of about 160 authorized developers who can provide prebuilt or custom solutions. It has partnerships with business solutions for shipping, compliances, fraud prevention, and more. The software integrations are about par for the gateways on our list, but the additional developers and partnerships set it above the rest.
Pays within 24 hours: Most payment processors take a day or two to pay out, except 2Checkout, which pays out each week. Some, like Square, charge extra for same-day payout.
Mobile: Authorize.net's POS app lets you ring up purchases with sales tax and simple notes and accept credit card payments. Users, especially recently, say they've had problems with logins and glitching. Square provides a more feature-rich and reliable mobile POS system.
Why Authorize.net Might Not Be Your Best Choice
Monthly fees: Authorize.net charges $25 per month no matter how much you use the service. If you only sell on occasion, consider Square for in-person sales, or Amazon Pay as an addition to your online store.
Limited worldwide reach: Authorize.net works for merchants in the US, Canada, Europe, or Australia. If you are based elsewhere, look at 2Checkout.
Stripe: Best for Integrations and Programmability
Stripe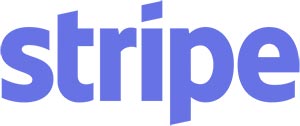 Overall Score:
4.54

OUT OF

5
i
Our score is based on a weighted evaluation of dozens of similar products and services conducted by our experts.
What We Like
Extremely flexible
Multitude of integrations, great API
24/7 support
What's Missing
No native POS
Requires some technical expertise and resources
Stripe Pricing
Monthly fee: $0
In-person processing fee: 2.7% + 5¢ per transaction
International cards processing fee: 3.3% + 5¢ per transaction
Online processing fee: 2.9% + 30¢ per transaction
Discounts for volume sales, multi-products, interchange plus
Chargeback fee: $15
Virtual Terminal: $0
Card readers: $59
POS: $2,499
Stripe is a terrific payment gateway for businesses from startups to Fortune 500 firms. Its vast number of integrations make it a great choice for online, international, and B2B payment processing. However, it made our list here because of its programmability. Stripe's API and SDK tools are some of the best on the market, making it a great choice for a business that wants to incorporate Stripe payments into its software or mobile app.
We gave Stripe 4.54 out of 5. It earned a perfect score in our pricing category and a high score for ease of use and value. (This is keeping in mind the technical nature of programming APIs.) Like Square, it took hits for reports of held funds and for not working with high-risk industries. It also lacks a native POS app for the smartphone. However, its features make up for these deficiencies.
Stripe Pricing
Stripe's pricing is similar to Square's and highly competitive. It also offers custom pricing including interchange-plus and volume discounts for qualified customers. Unlike the other payment processors on the list, it has a separate fee for international credit cards taken in person. The chargeback fee of $15 is cheaper than most for those who charge. (Square, however, waives up to $250 a month in chargeback fees.)
Stripe offers a limited amount of hardware, mostly card readers. However, it is coming soon with a new card reader terminal and POS system. The prices are similar to Square's.
Stripe Features
Billing and subscriptions: Stripe has a free invoice function for up to 25 payment requests per month. However, it also makes it easy to design a billing system for one-time or recurring payments. You can set up flat rates, multiple pricing, usage rates (such as for electricity), and more. It integrates with websites, mobile apps, and CRM systems.
Integrations: Stripe was designed to be easily integratable and has over 660 partners and interfaces in accounting and finance, marketing and sales, operations, payments, and ecommerce. In addition, it has excellent SDK and API functions for creating your own integrations. In fact, Stripe processes over 250 million API requests a day.
International sales: While we like 2Checkout best for international sales on this list, Stripe is no slouch. With Stripe, you can accept payments in over 135 currencies. It charges extra for processing international credit cards in person, however.
Why Stripe Might Not Be Your Best Choice
High-tech: Stripe is by nature meant for programming and special use cases. While it does have some POS functions, the other payment gateways on our list are more straightforward.
No mobile POS: Like PaymentCloud, Stripe does not have an app that lets you accept payments on the smartphone. It does have third-party apps, like Stripe Payments by FacilePay, which has 4.5 stars but charges an additional transaction fee. If you want to do transactions on your smartphone or tablet, Square is your best choice.
Square: Best for Point of Sale
Square

Overall Score:
4.53

OUT OF

5
i
Our score is based on a weighted evaluation of dozens of similar products and services conducted by our experts.
What We Like
No monthly fees
Free POS software
Easy to use
What's Missing
Not for high-risk markets
Many complaints about payments on hold
Square Pricing
Monthly fee: $0
Card-present processing fee: 2.6% + 10¢ per transaction
Keyed-in processing fee: 3.5% + 15¢ per transaction
Online/ecommerce rate: 2.9% + 30¢
ACH processing fee: 1% with $1 minimum
Rapid Pay fee: 1%
Chargeback fee: $25
POS system: $60/month
Virtual Terminal: $0
Card readers: From $49
Terminals: From $299
30-day free trial
Square is a favorite among reviewers at Fit Small Business because it can do so much, and does it well. This easy-to-use system makes our lists for best POS system for small businesses, POS for restaurants, best credit card readers, best salon POS, and more. It's a top-ranking merchant service, as well, so it makes sense that it ranks high for payment gateways. It works for mobile, desktop, tablet, or POS systems.
Square has received many complaints of frozen funds and canceled accounts, which hurt it on this list. In fact, it has the lowest score in the support category of all the products on our list. However, it overcame that deficiency by scoring so high for price, features, and overall customer satisfaction. All told, it earned 4.53 out of 5.
Square Pricing
Square's fees run 2.6% +10 cents to 3.5% +15 cents per transaction. These are among the lowest on our list, partially because there are no separate or add-on gateway fees. However, Authorize.net can offer interchange-plus through a merchant account (which can be cheaper, particularly for established companies with a high transaction volume), and Chase has the same rates as Square. Square offers discounts for businesses doing over $250,000 a year in credit card processing.
Not only does Square not charge monthly fees, but it also offers free POS software and a virtual terminal. Many other systems on our list charge for these or rely on a third-party application, which you'll pay for. In addition, Square waives chargeback fees up to $250 a month.
You can use Square on an iPad or purchase POS systems starting at $299. Card readers start at $49, although it still offers a magstripe reader for free. These are among the cheapest we found, although most of the gateways on our list offer more variety.
Square also comes with a free online store, website, or hosted checkout page.
Square Features
Priced for solopreneurs and hobbyists: If you are only an occasional seller, such as a hobbyist, the free software and lack of monthly fees make it among the most affordable. Compare it to Authorize.net, which has a monthly fee, or 2Checkout, which does not have a mobile app.
Versatility: The ease of use and great mobile app means you can use it in-store or on the go. It has a virtual terminal for phone orders, a free website/online store, and invoicing for freelancers and B2B. (Others on this list charge for one or both of these features.) It even has specialized POS systems for restaurants and salons.
Free POS with inventory: While many of the payment gateways on this list offer POS systems, Square's is among the most complete with inventory, reports, and some customer management functions.
Mobile: Square tops our list of best free iPhone credit card readers. Users praise the ease of use and functions. Most complaints are about held funds or frozen accounts rather than the app.
Why Square Might Not Be Your Best Choice
High-risk businesses: Square does not provide services to high-risk industries. If your business falls under this category, check out PaymentCloud.
Interchange-plus pricing: Square has a flat rate. With Authorize.net, you have the choice of flat rates or interchange-plus transaction fees (with a different merchant account.) Stripe and Chase offer interchange-plus to qualified customers.
Protection against frozen accounts: While none of the payment processors on our list guarantee that they won't hold funds or freeze accounts, Square was the worst offender to make the list (PayPal is the other frequent offender). PaymentCloud scored best for this, but 2Checkout and Chase Merchant Services are also reliable.
2Checkout (now Verifone): Best for Global Sales
2Checkout

Overall Score:
4.46

OUT OF

5
i
Our score is based on a weighted evaluation of dozens of similar products and services conducted by our experts.
What We Like
No monthly fees
45 payment methods
Global merchant of record
What's Missing
Not for high-risk merchants
Chargeback fees determined by a formula
Weekly payout
2Checkout Pricing
Monthly fee:

$0

Processing fee:

3.5% + 35¢ to 6% + 60¢

Chargeback fee:

Varies

Hardware sold by third parties
2Checkout made our list of payment gateways because of its international scope. It's also highly integratable with over 120 ecommerce integrations. What makes it especially good for global sales, however, is that it can act as the merchant of record, taking care of not only payment processing, but sales tax management and compliance.
In the News:
Verifone acquired 2Checkout in August 2020. According to the 2Checkout website, it continues to provide services and will be incorporating Verifone functionality into its own.
We gave 2Checkout 4.46 out of 5 in our evaluation. It got full points for pricing and did excellent on support and reliability. The lack of a mobile app hurt its score some, but it is ecommerce-focused and works with integrations. It also lost points for its chargeback fee and for not working with high-risk businesses.
2Checkout Pricing
2Checkout's pricing is simple but more expensive than the others on our list. It does not distinguish between online and in-person sales. It has no monthly fee, setting it apart from Authorize.net and PaymentCloud, however. Unlike Stripe, it does not charge extra for international cards.
The chargeback fees vary depending on your history. The more chargebacks you have, and the higher the dispute, the higher your charges. Find the formula on the website.
Unlike Square, which sells full POS systems, and the other payment processors on our list that sell at least a card reader terminal, 2Checkout does not sell hardware.
2Checkout Features
Shopper myAccount: 2Checkout has a unique tool, myAccount. This is for your customers and lets them see all the items they've purchased using 2Checkout (i.e., from your store and others using this payment gateway). They can make changes to personal information, payment methods, and contact support. It's similar to PayPal's consumer-facing account pages but not something we've seen in the other providers on our list.
International sales: You can process sales for 200+ countries and 45 different payment methods in 100 currencies. This includes recurring billing as well as individual sales. The top plan has global VAT and sales tax collecting and handling—something you won't find with the other payment gateways on our list.
Award-winning coding: 2Checkout has won multiple awards for its platform and programming, including awards from review sites like G2; it was a finalist in the 2021 CODiE Awards and a Cloud Awards finalist.
Add-ons: Like Square, 2Checkout offers several add-ons to upgrade your plan. However, these are more focused on payment processing than POS. You can get tools for increasing conversion rates and A/B testing, complex subscription management, renewal recovery like updating expired cards, networking with over 50,000 affiliates, and dedicated customer support.
Why 2Checkout Might Not Be Your Best Choice
Weekly payout: While most payment processors on our list pay out in a day or two, and some, like Square or Chase can pay on the same day, 2Checkout pays on a weekly basis.
Nontransparent chargeback fee: 2Checkout determines your chargeback fee based on your previous and current chargeback history. If you prefer straightforward fees, consider the other processors on our list. Square, incidentally, waives chargeback fees up to $250.
No high-risk services: 2Checkout does not work with certain products. Check PaymentCloud for a dedicated gateway for high-risk merchants.
No mobile: We did not find a 2Checkout app on either the Google or Apple Play stores. Verifone, however, has apps, but not for payment processing. If you want a mobile payment processing system, check Square.
Amazon Pay: Best for Ecommerce and as a Value-Add
Amazon PayAmazon Pay

Overall Score:
4.46

OUT OF

5
i
Our score is based on a weighted evaluation of dozens of similar products and services conducted by our experts.
What We Like
Trusted platform
Checkout optimized for mobile
Accept voice payments through Alexa
What's Missing
Funds transfer delayed for new merchants
Problematic customer support
Non-refundable chargeback fees
Amazon Pay Pricing
Online processing fee: 2.9% + 30¢ per transaction
Alexa processing fee: 4% + 30¢ per transaction
Cross-border: 3.9% + 30¢ (online), 5% + 30¢ (Alexa)
Chargeback fee: $20
We found Amazon Pay to be one of the easiest and most popular ecommerce credit card processing options. Like PayPal (which is not on our list—read more on that below), it's an excellent choice as an add-on. It can reduce cart abandonment, handle international payments, and even lets customers order by voice.
Amazon earned 4.46 out of 5 on our rubric. It got perfect scores for value and price, and high scores in our other categories. It took slight hits for complaints of account holds (though fewer than Square or Stripe), not supporting high-risk industries, and its chargeback fee.
Amazon Pay Pricing
Amazon does not have in-person transactions but has two different rates—one for online processing and one for Alexa. The online rate is the same as the ecommerce rates for both Square and Stripe. Alexa's rate is among the highest, which is understandable for such a novel venue. It also has a refund fee and a chargeback fee of $20, which is competitive.
Amazon Pay Features
Easy for customers: Amazon is one of the most visited online stores in the world, and people who shop there often have an account with them. Using Amazon Pay as your payment provider makes it easy for these customers to pay for purchases from your store. In fact, it can reduce abandoned carts because it allows customers to pay without having to put in all their credit card and personal information because Amazon already has it.
"Alexa, let's go shopping": Amazon Pay works with voice search and commerce. By adding an Alexa skill to your sales tools, you make it easy for shoppers not only to find your store but also place orders. It's especially useful for groceries and consumables that need to be reordered.
Amazon guarantee: Amazon offers your customers its A-to-Z guarantee on qualified purchases, primarily physical items. This builds customer confidence in your store but also provides a buffer where you can dispute claims to Amazon before being charged a chargeback fee.
Why Amazon Pay Might Not Be Your Best Choice
No Mobile: Like Stripe, Amazon payments does not have its own app, but you can integrate it with a software development kit (SDK). If you want a ready-made POS system for your smartphone or tablet, try Square.
No POS: Amazon is meant for online sales. You may be able to integrate, but if you want an out-of-the-box POS with a payment gateway, go to Square.
Long approval time: Amazon says it can take 20 to 30 days to approve merchant applications. If you need something for online sales now, consider Stripe, Square, or Authorize.net.
Chase Merchant Services: Best for SMBs Needing Banking and Payment Processing
Chase Merchant Services

Overall Score:
4.36

OUT OF

5
i
Our score is based on a weighted evaluation of dozens of similar products and services conducted by our experts.
What We Like
Same-day funds possible
Negotiable rates in some cases
International bank with a good reputation
What's Missing
Need Chase business account
Reports of account closures, frozen funds
Mobile POS has login issues
Chase Merchant Services Pricing
Monthly fee: $15 (for checking account)
Card-present processing fee: 2.6% + 10¢ per transaction
Keyed-in processing fee: 3.5% + 10¢ per transaction
Rapid Pay fee: $0
Chargeback fee: starting at $5
POS system: $0
Virtual Terminal: $0
Card readers: Custom
Chase Merchant Services is one of the largest banks in the world, offering merchant services to SMBs with a checking account. As such, it's a great choice for businesses just starting out that also need checking, a business credit card, and more. It serves businesses in the US, Canada, and Europe, but can handle international sales and has a large number of integrations and partnerships.
We gave Chase 4.36 out of 5. It aced the value and features score but took hits for the monthly subscription (which is for the checking account) and especially because its approval process is three or more days. Others on our list offer faster approval, although Amazon and PaymentCloud can take weeks.
Chase Merchant Services Pricing
Chase has a monthly fee of $15 for which you get a business banking account with extra benefits. If you maintain a minimum balance and purchases, this fee is waived.
The processing rates are the same as Square's, which are the lowest on our list, although Authorize.net can get you interchange-plus pricing. Like Stripe, Chase also offers discounts and interchange-plus for qualifying merchants. Chargeback fees vary and reports have them as low as $5.
Chase offers custom pricing on its card processors and has several models to choose from. This is typical of most providers, although a few, like Square and Stripe, have terminals for as low as $299.
Chase Merchant Services Features
Same-day deposit free: With the Chase QuickAccept app, you can have transactions sent to your Chase bank account the same day at no extra charge. Most of the payment gateways on our list take one day or longer, while Square charges 1% per transaction for same-day deposits.
Chase banking: You need a Chase Business Complete account to use its merchant services. This account includes a checking account, a credit card, quick check deposit services, Zelle, and more. Some features are subject to extra fees and conditions. Chase is on our list of best checking accounts for small businesses and best checking accounts for LLCs. It's also a top pick for best banks for small businesses.
Mobile: Chase's mobile checkout includes a simple POS system that includes inventory and reports. The biggest complaint concerned problems logging in. If you need a better mobile app, see if one of our top mobile POS choices integrates with Chase.
Why Chase Merchant Services Might Not Be Your Best Choice
Monthly fee: Chase charges you for a business bank account to use its service. If you are a small business and either don't have or don't need a business bank account, then consider Square or Stripe, which don't charge a monthly fee.
No high-risk services: Like most of the payment gateways on our list, Chase does not serve high-risk accounts. We recommend PaymentCloud.
PaymentCloud: Best for Tobacco, Liquor, and Other High-Risk Merchants
PaymentCloud

Overall Score:
3.95

OUT OF

5
i
Our score is based on a weighted evaluation of dozens of similar products and services conducted by our experts.
What We Like
Competitive rates and fees
Dedicated customer support
Positive customer reviews
What's Missing
Fees not publicly disclosed
Supports topical CBD sales only—not digestibles
No mobile app
PaymentCloud Pricing
Processing fees: Undisclosed—PaymentCloud determines monthly fees and transaction rates on a case-by-case basis. Contact sales.
Hardware fees: Varies—PaymentCloud offers multiple systems for several manufacturers. Contact sales.
Software fees: Varies—PaymentCloud integrates with multiple POS and virtual terminals. Contact sales.
Chargeback fee: $25
Not every payment gateway will work with high-risk merchants, and those that do often have higher rates and more problematic service. PaymentCloud offers great service and a true focus on this subset of the retail world.
PaymentCloud does not disclose rates, which is common for high-risk processors, as the specific rates will vary for each business and the level of risk involved. However, PaymentCloud offers competitive setups, especially for its client type.
While other payment gateways scored higher than PaymentCloud in our rubric, we selected it for this list because of its good reputation working with high-risk industries. In fact, it ranked No. 1 on our list of high-risk merchant accounts. Many of the reasons it scored low here—contracts and a longer approval process, for example—are typical of any high-risk payment processor. It earned 4.5 out of 5 for features, just edging out Chase in this regard.
PaymentCloud Pricing
Like most payment processors that work with high-risk clients, PaymentCloud does not reveal its pricing and says it charges on a case-by-case basis. However, Cardpaymentoptions.com lists rates for PaymentCloud at $25 per month, with a transaction rate of 3% to 6.5% per transaction and chargeback fees of $25. Use this as a guide and not a guarantee.
PaymentCloud does not charge setup, annual, or cancellation fees, which is a plus. It may also offer to lease you equipment; often this comes with contractual obligations. Be sure to read your contract carefully to be sure you understand exactly what you are paying.
PaymentCloud Features
High-risk industry coverage: PaymentCloud stands out because it specializes in medium- and high-risk industries that other payment processors are less likely to service. On our list, only Authorize.net may work with high-risk merchants—through a separate merchant account.
Chargeback Support: Because chargebacks are a big concern with high-risk industries, PaymentCloud provides strong dispute resolution support and partners with Chargeback Gurus. This service specializes in detecting, tracking, and resolving disputes on behalf of merchants and claims to have prevented 70% of chargebacks for over $1 billion in lost revenue recovered. Chargeback Gurus is also used by Authorize.net, Stripe, and Chase.
Reliable, supportive service: Given the industries it works with, there are surprisingly few complaints about PaymentCloud freezing an account or holding funds; this may be in part because it is diligent in its approval process. Its average user score is a healthy 4.6, putting it just below Square for user approval.
Why PaymentCloud Might Not Be Your Best Choice
Non-transparent pricing: PaymentCloud does its pricing on a case-by-case basis and does not divulge even approximate rates. If you prefer the security of known flat-rate pricing, look at the others on this list.
For medium- and high-risk: If you're a low-risk merchant, you may find better deals and more features with other payment gateways on our list.
No native POS system: While PaymentCloud integrates with a multitude of POS and ecommerce software, it does not have its own. This is typical of the payment gateways on our list, but if you want a payment gateway that comes with a free POS system, consider Square.
No Mobile: Like with 2Checkout, we did not find a PaymentCloud solution in either Google Play or the Apple store. When PaymentCloud says you can process payments via mobile, it seems to mean through a third-party app with a card reader PaymentCloud can sell you. If you are a high-risk merchant needing mobile POS, see if PaymentCloud integrates with one of our best mobile POS recommendations.
Why PayPal Is Not On This List
It's almost impossible to talk about online payments without PayPal, a household name. However, it was excluded during our evaluation process due to negative user reviews, reports of frozen funds, and high add-on fees (10 cents per transaction, additional 2.5% for currency conversions, and additional 1% for international payments, all on top of your standard processing fees).
PayPal's standalone payment gateway, Payflow, can accept 25 currencies in 202 countries, so it's a good option for international businesses. Though, 2Checkout and Stripe both can work with more currencies and more countries.
Overall, PayPal is an excellent choice as a customer-facing add-on payment option to your site, just not one of our recommended gateway solutions. However, if you're already using PayPal as part of your payments ecosystem, it would make sense to use Payflow instead of adding another provider into the mix.
Read our PayPal review for more details, or see how it compares to Square and Stripe for reference.
Bottom Line
Very few merchants, even the hobbyist or solopreneur, can get by without taking credit card payments. Fortunately, there is a wide range of payment gateways that work well with small businesses. Those that made our list are among the best for price, service, and POS or virtual terminals that help make it easy to take credit cards.
Authorize.net earned top billing on this list for its popularity, versatility, and integrations. It offers a full-service payment processing plan or can work as a gateway with the merchant provider of your choice. It charges a monthly fee, but if you need a reliable payment gateway, it's worth considering. Visit Authorize.net today.
You May Also Like …