Expired listings are properties that are unsold by the listing's expiration date and haven't been renewed for sale. It's possible for agents to get expired listings either manually or through a paid lead source. Ultimately, these listings are right for agents who want to capitalize on a niche or secondary market to boost sales.
Real estate agents can waste time and effort finding an expired listing by combing through public records or the MLS (multiple listings service). To streamline this, REDX, starting at $59.95 per month, uses specific parameters to search the MLS for expired listings and adds an agent's leads to an online CRM for follow-up. Learn more about REDX by clicking the button below.
Here are the six steps to successfully get expired listings as a form of real estate lead generation:
1. Set Up Your Sales Funnel
An expired listing lead represents a property that has passed the listing expiration date in which you can reasonably represent and relist. Setting up your sales funnel is an important first step because real estate agents will invest time and money in each lead, so agents need to make sure that these contacts do not fall through the cracks. Setting up a CRM so you can quickly add new leads, create follow-up tasks, and build out your drip marketing campaigns will keep contacts engaged so you can successfully represent these expired listings.
Set Up CRM for Lead Management
For real estate agents, an expired listing lead represents both time and money. All leads should be entered into CRM software for monitoring and tracking. Then, track your leads through a visual sales funnel to assess how long it takes to convert a lead, which includes all the marketing efforts needed to generate a positive return on investment (ROI). We recommend REDX for expired listing leads, but you can learn more in our article regarding the best real estate CRMs.
Many CRMs have third-party integrations that allow you to sync leads collected through digital ads or external lead generation software with your CRM or upload an Excel spreadsheet of contacts. Check with your CRM provider to find out how to set up this sync to ensure you don't lose any leads. Otherwise, you can add your leads manually.
Create Follow-Up Tasks
Setting up follow-up tasks in a CRM like Freshworks CRM or Zillow Premier Agent prompts real estate agents to make calls, deliver direct mailers, and send text campaigns in response to an action or communication from a buyer or seller lead. These tasks can keep agents on-track and help administrators gauge the success of marketing efforts by tracking lead responses.
Since we last updated:
Freshworks CRM, formerly Freshsales, recently rebranded with a new name, new service plans, and access to Freshmarketer automation software. Forever-free plans are still available and include mobile apps, 24×5 support, live chat, and more.
Most CRMs allow users to set follow-up tasks in the dashboard. You can also set reminders; these alerts prompt you to make calls, send emails, and connect with the expired listing's seller at specific times.
Set Up Drip Marketing Campaigns
Expired listing drip marketing campaigns, or automated emails sent at regular intervals, are aimed at moving homeowners further through the process of relisting their home. If well executed, they can keep sellers engaged and maximize brand exposure. Create several drip emails for your ongoing campaign that include new neighborhood reports, seasonal greetings, and "just sold" property announcements so expired leads can see your work in action and stay connected.
2. Identify Expired Listings & Leads
Now you need to find leads to add to your CRM. To find an expired listing, real estate agents need to decide whether they will gather data on their own or deploy a lead generation service. Locating expired listings takes time because a real estate agent needs to scrub the MLS for listings, contact other real estate agents, and look through public records to find expired listings. The alternative is to buy expired listings from a lead generation service that delivers leads directly into a CRM for follow-up.
Use the Multiple Listings Service (MLS)
Many agents use the MLS to get expired leads by searching for listings that are set to expire in the next two to four weeks and adding those to a contact list. To search the MLS for leads that are about to expire, go into your MLS dashboard (or sign up as a real estate agent) and pick the areas you want to search by city or town. Next, set the expiration date of your search to within two weeks to find listings that will expire soon. Note: You might want to disqualify any closed or pending contract listing during your search. The results should be listings that are going to expire or have expired recently.
From there, follow up with the seller to see if they'd like to relist their property with a new agent. While this type of search for expired listing requires data mining from the MLS and checking back to make sure that the listing does expire, it is free and readily available to most agents. However, the amount of time spent combing the MLS and checking back might be extensive for most real estate agents.
Ask Other Real Estate Agents
Stay connected with real estate agents who are open to exchanging their expired listings with leads of your own through email and social media. Sometimes real estate agents in your office, your network, or online will have an expired listing to share for a fee or commission. Because no two agents market the home the same way, it's possible you will be able to sell their listing(s) successfully using a different marketing strategy.
Check Public Records
The most time-consuming method of gaining an expired listing is a search through public records. To do so, agents should visit their area's public records archive, such as the city hall or county courthouse, to request access to listing records for their area.
It's important to note that real estate agents can spend hours flipping through paper documents or online lists to find accurate contact details for an expired listing. Although this method is free, the amount of time spent finding one lead might cost an agent many hours better spent on active sales and lead nurturing.
However, this method of expired listing research can provide valuable information about a property and the owner. A real estate agent can confirm purchase price history, divorce proceedings, estate references, and time on the market.
Buy Expired Listings
A cost-effective and efficient way to get quality expired listing contact data is to buy the information. While most real estate agents might be uncomfortable with buying expired leads, this eliminates the need to scrape information yourself from public records and the MLS. To buy expired leads, use an online lead platform like REDX and search parameters based on your area,  property type, and real estate agent goals.
REDX is particularly helpful at acquiring expired leads because it efficiently scours the MLS to pull down information based on your criteria. By delivering FSBO or expired leads into their Vortex CRM, you can easily stay in contact with leads and measure marketing results.
3. Design Marketing Strategies & Materials
Creating your marketing strategy includes devising a plan for contacting your expired listings to convert them into warm leads and designing the materials you need to secure a listing. This step should include creating several expired listing phone and email scripts, expired listing letters, direct mailers, and social media advertising campaigns to nurture the lead and close the deal.
Create an Expired Listing Script for Calls and Emails
Creating an expired listing script is a way to keep a conversation on track when reaching out to a potential seller. To create an expired listing script, start by addressing the person you will talk to regarding the expired listing (often the property owner). Add a short introduction, which includes the reason for your correspondence, why you think their house did not sell, and what you will do about it if the listing is renewed with you as the agent. Then, ask to schedule a meeting to go over a free presentation about your marketing strategy.
Most sellers have dealt with a real estate agent before, so you might have to tailor your expired listing scripts to address certain existing issues or dispel misconceptions. The expired listing script should be long enough to further the conversation without being a time-consuming speech.
Create a Template for a Targeted Expired Listing Letter
Some real estate agents targeting expired listings have difficulty getting in touch with listing owners by phone or email. Having failed at selling their home before, they are hesitant to talk to an agent again. However, an expired listing letter can help agents reach out to sellers through their mailbox. Use the same formula as the expired scripts above to create a template for your letter and keep in mind that you will be mailing this letter, so it should be created on professional letterhead and personally signed.
Keep in mind that this is likely the third or fourth attempt to contact a seller, so capture their attention with a clear sales path and fresh marketing ideas. Make your letter personal, and close it with an invitation to set up an appointment to discuss sales options further.
Design Eye-catching Mailers
Direct mailers like brochures and real estate postcards can be a handy way to move a seller past the consideration phase into relisting the property. Sending an eye-catching mailer or postcard asking the lead to contact you or requesting an appointment to discuss your marketing strategy can help increase seller interest after they receive your expired listing letter.
Some design shops like ProspectPLUS! offer expired listing templates and mailing services to help real estate agents quickly create a targeted postcard or brochure for their expired listing lead. To create your own, add information about other properties you've sold in difficult areas or during slow buying times and invite the recipient to reach out to discuss options for their own property.
Consider Social Media Ads
Social media real estate ads appear in social feeds to promote brand recognition and to encourage owners of expired listings to put relist their home with you as the agent. To create an effective social media ad targeting expired listings, highlight homes you've sold in slow buying seasons or in difficult-to-sell areas. Create ads that offer complimentary reports, like home valuations; use hashtags to attract the right audience, such as #expiredlistings; and be aspirational in your copy to create buy-in from prospective sellers.
Ultimately, your ad must highlight the pain points of selling expired listings and how you have overcome them consistently as an effective, experienced real estate agent. Also, be sure to focus your social media ads on Facebook and Google, as these platforms have the broadest reach and best targeting options.
4. Contact Expired Listing Leads
When working with expired listings, real estate agents should realize that contacting an expired listing owner is different than connecting with a regular lead. More than just making an appointment, real estate agents need to educate the seller about why the previous attempt to sell their home failed and what will be done this time around to sell their house successfully. Through calls, emails, texts, letters, and flyers, real estate agents must show expired listing leads their commitment to closing the deal.
Email Prospective Sellers
Some expired listing homeowners will not be ready to accept phone calls. Reaching out through email to suggest a meeting and give some tips about possible new sales avenues may seem less impactful than a phone call, but will likely yield better responses over time. Start with an email, then move to a phone call if a seller seems interested in relisting their property.
Your real estate email scripts should include a mixture of information about you, why you are the right person to sell their home, and why you can make the sale when the last agent could not. Be concise, considerate, and clear.
Call Warm Leads
If email communication is successful and a lead is interested in talking over the phone, it's time to schedule a call. Calling an expired listing to discuss relisting a property might be a sticky proposition. For example, the seller has already worked with another agent, so is likely a bit hesitant to engage another one. Given this, you should be ready to listen to the seller's concerns and use pre-prepared real estate calling scripts. Also, try to set up a time to give a sales presentation highlighting your unique marketing strategy.
During the call, be sure to mention ways they can differentiate their home on the market; this innovative thinking could get the seller to schedule a meeting. For sellers who are not immediately responsive when called or do not return your call, a piece of direct mail suggesting an appointment would be the next step.
Follow-up with Mailers & Letters
Calls and electronic communications like emails are a great way to stay engaged with sellers, but the reality is that these things are easily deleted without reading. Using the mailer and seller letters you created above can be a more effective way of getting a listing owner's attention; they will often open an envelope and begin reading your mail before tossing it out. Be sure you send these after emails and calls have failed to get a response and make them as personal as possible. Once you have given the listing owner a chance to read your letter or mailer, you can try to reach them again by phone or email.
Setting up mailing campaigns through ProspectsPlus! for expired listings can help you deliver beautiful printed marketing pieces such as mailers, postcards, and letters to leads. Knowing the dates of the mailing campaign can help you plan calls and electronic communications a day or two after mailers to reinforce your marketing pitch and schedule an appointment.
Deploy Drip Marketing
With your drip email already set up in your CRM, now is the time to begin emailing leads to introduce them to your brand, your sales history, and your unique marketing ideas. This not only keeps you top-of-mind, but regularly gives a seller valuable content and an opportunity to reach out—without being invasive.
Execute Texting Campaigns
A texting campaign for expired listings should only be used after initial contact due to spam laws and the personal nature of a text. Texting someone who has not approved text correspondence might be considered an invasion of their privacy. After approval, keeping in touch with potential sellers through text updates about open houses or interested buyers shows the homeowner that you are available and ready to do business.
5. Overcome Objections
Overcoming objections is part of the communication process outlined above, but should be carefully considered as a unique element to getting expired listings. Homeowners who have failed to sell their property have been through at least one listing cycle, including prepping their home, receiving buyers, and hoping for—but not getting—a sale. Overcoming the re-sale objections of the homeowner by addressing concerns and sharing thoughtful marketing techniques means more than just making promises about a sale. Use scripts and numbers-based presentations to instill confidence.
Use Expired Listing Scripts for Common Objections
After a few conversations with expired listings, you will probably start to notice patterns in the objections from the homeowner. The excuses for not setting up a meeting or not placing their house on the market again might start to sound familiar. Creating expired listing scripts for each of the most common objections can help you quickly address issues and overcome any concerns of the seller. The faster you address these concerns, the better.
Offer a Marketing Strategy Presentation
Creating a marketing presentation for the owner of an expired listing might help them visualize the potential of a re-sale. From possible sales approaches to highlights of important home features that were ignored during the last sale, the marketing presentation shows investment by the agent in selling the expired listing and can inspire the homeowner to relist their property.
Show the Owner What Makes Their Property Unique
Sometimes the only way to show a potential seller the value in relisting is to highlight what sets their property apart from others. Not all houses are the same, of course—even in developer neighborhoods. Show the homeowner a master list of comparable homes in the neighborhood or in your sales inventory and highlight the differences between their property and the ones around them. This can be a big selling point.
6. Refill the Expired Listing Lead Funnel
Once you learn how to get expired listings, you have to continuously refill the lead funnel to make sure there are always fresh opportunities. When you're ready for new leads, return to step one in this article and begin searching for new listings you can add to your CRM. Refilling the expired listing funnel on a monthly basis (at least) keeps your lead stream full of new chances to add to your sales inventory and increase sales income.
For real estate agents searching the MLS, public records, or connections for expired listing leads, refilling the funnel can become a tiresome effort. Using an automatic lead generation software specializing in expired listing leads like REDX, agents are able to focus their efforts on converting expired listings into sales leads because the funnel refills itself as new matches to real estate agent search criteria are found in the MLS.
Now is the time to examine what is working best for expired listings and what is not working at all. If your expired listing script is not overcoming objections or your direct mailers are not working for conversion, then adjust your approach to fit what is working and start contacting new expired listing leads. To accurately determine what works and what doesn't, be sure to only change one element of your marketing campaign at a time.
Tools & Resources for Expired Listings
The right tools and resources can make real estate agent efforts to get expired listings easier. With these tools and resources, an agent can improve efficiency with skilled freelancers, easy-to-use design platforms, and lead generation or management software.
Here are five tools and resources for making the most of expired listings:
Seven Pro Tips for How to Get Expired Listings
Expired listing are complicated to secure because owners are wary of repeatedly going through the selling process. On the part of the agent, it might take longer to secure permission to relist the expired listing than to sell the property. However, the experts below have some key tips on how to successfully secure and relist expired leads.
Here are seven tips from top real estate agents about how to get expired listings:
---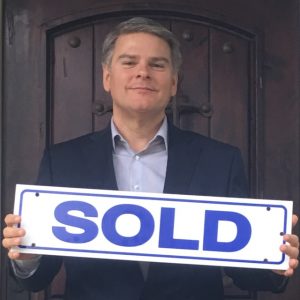 ---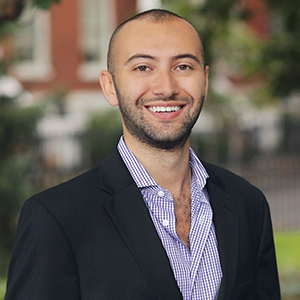 ---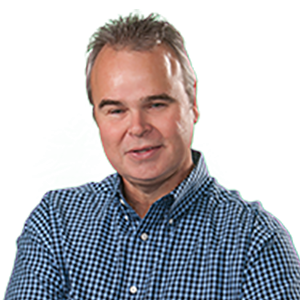 ---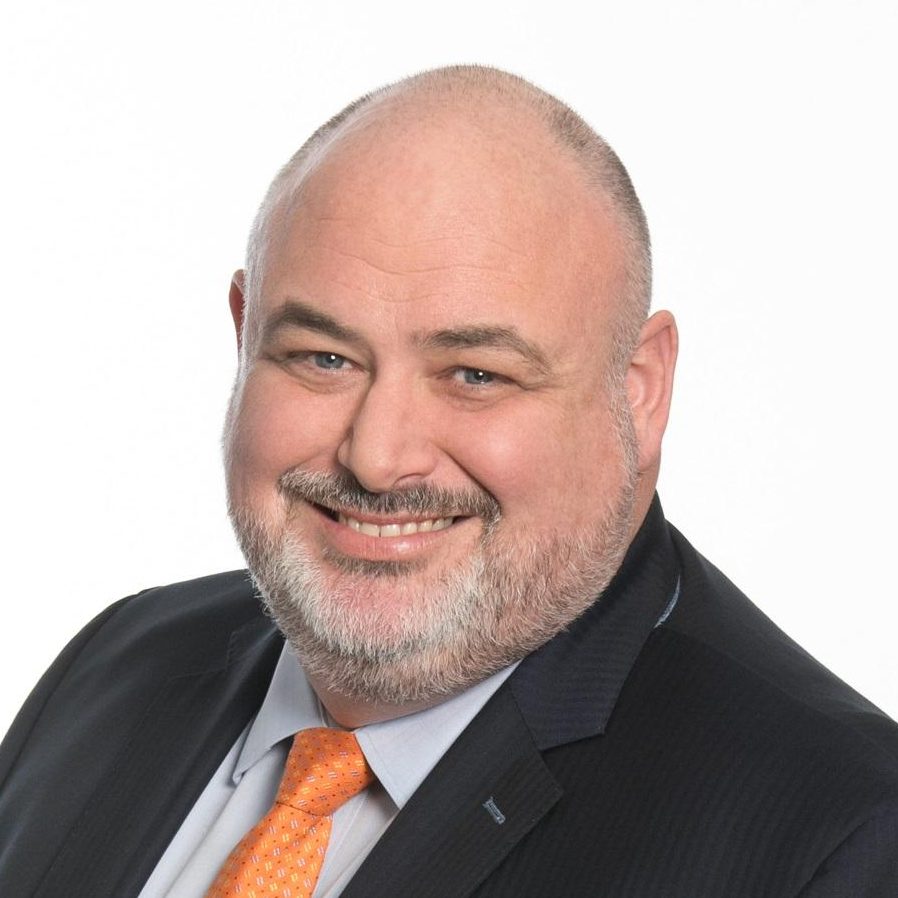 ---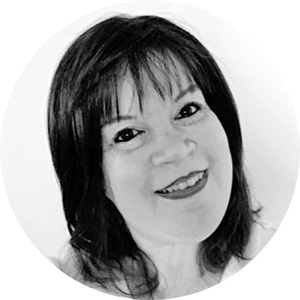 ---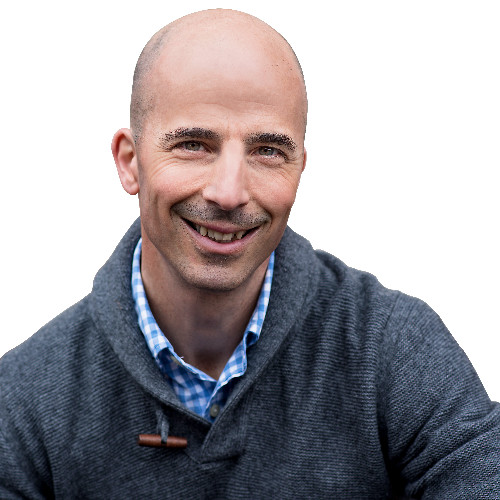 ---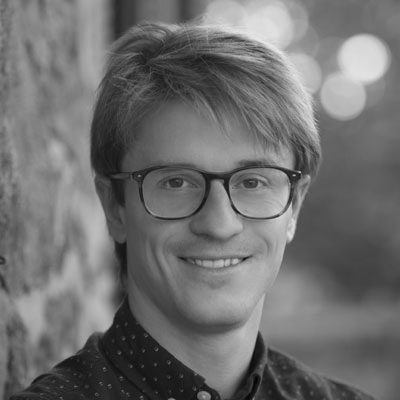 ---
Frequently Asked Questions (FAQs)
How Much Do Expired Listings Cost?
There are two kinds of cost for expired listings—time and money. Scraping the MLS and searching through tons of public records can be a time-consuming task. Using a service like REDX to constantly search the MLS according to real estate agent criteria and deliver them into a CRM, however, starts at $59.95 for one search per month.
Why Do I Need a CRM?
A CRM (customer relationship manager) helps real estate agents track the progress of leads throughout the sales cycle. Whether you buy expired listing leads or you dig through the MLS, you need to track where each lead is in the sales funnel. A CRM like Freshworks CRM helps real estate agents monitor leads and follow up easily.
How Long Does it Take to Get an Expired Listing?
It can take days to months to get an expired listing. The most important part of an expired listing is finding a fresh approach for the seller through marketing, real estate agent connection, or home positioning. Gaining an expired real estate listing depends on building trust with the owner and helping them see the potential in representation by a new real estate agent.
Bottom Line – Expired Listings
Expired listings are listings that are not sold by the listing deadline. Getting expired listings can be time-consuming, but agents with a powerful marketing strategy, organized CRM, and carefully crafted phone, email, and mail outreach can increase the likelihood of selling these properties. Expired listing targeting is best for agents looking for a niche focus or secondary source of real estate income.
REDX help real estate agents with lead generation for niche or secondary markets such as FSBOs and expired listings. Priced at $59.95 per month for expired listings downloaded into their Vortex CRM, real estate agents can increase sales opportunities in a new niche or secondary market by increasing leads. Learn more about REDX today by clicking the button below.