Numerous studies have proven that referrals are at least 10x more likely to generate new customers than any other form of sales or marketing communication. After all, few things are more reassuring than a positive endorsement from someone you know and trust. In this article, we share with you the most powerful ways to boost your sales through stimulating more referrals.
If you have an online store, an easy way to get referrals would be by implementing social media "share" buttons. StoreYa's Refer-a-Friend program is a versatile plugin that fits any web store, letting your existing clients easily spread the word about your business.
What are Referrals?
For business purposes, a referral is when one person has a positive customer experience, which so delights them that they feel compelled to recommend this experience to their friends and colleagues. Referrals can be a natural phenomenon, making them a particularly great form of lead generation. However, the frequency with which they occur can be increased by understanding what causes them to occur.
We're going to show you 5-step process to start boosting referrals at your business right away:
Step 1: Implement a Loyalty Scoring System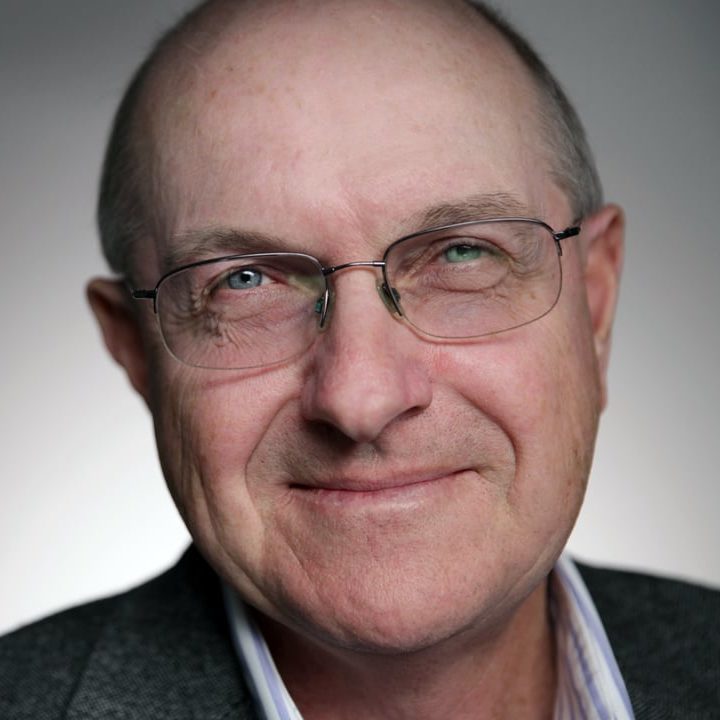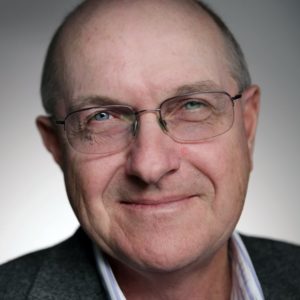 In 2003, a consultant at Bain Consulting out of their Boston office announced to the world that he had invented a new way to measure customer satisfaction that directly relates to the likelihood of customers to refer new customers. His name is Fred Reichheld and he had invented Net Promoter.
Fred had worked out that if you ask customers 3 simple questions that you can determine whether they are loyal, fence-sitting or negative. Or in Fred's language a:
Promoter – highly likely to recommend, especially when given the opportunity to do so
Passive – not likely to recommend of share negative word-of-mouth
Detractor – likely to share their bad experiences
The simplicity of Fred's methodology makes it very appealing to businesses all around the world. You ask your customers 3 questions every time they have an experience of your brand. If you're a real estate broker, this would be after completion of a house sale. If you're a car repair shop this would be after you return the car repaired. You get the general idea.
The 3 questions are:
Following your recent [house purchase, car service, etc.] on a scale of 1 to 10, how likely would you be to recommend [ABC Company] to a friend of business colleague?
What single thing could they do that would most help to move this score closer to 10?
Is there anything else you would like to add as feedback?
People who rate their experience 9 or 10 are promoters. Passives score 7 or 8 and detractors score 6 out of 10 or less.
If you would like to learn more about Net Promoter in detail from Fred himself, you can buy his book, The Ultimate Question, How Net Promoter Companies Thrive in a Customer-Driven World from Amazon.
What Makes a Customer a Promoter vs Passive vs Detractor?
To expand on the Net Promoter method, a customer becomes more or less likely to refer others to your business depending on their experience. Typically, a customer builds experiences of your business on multiple occasions during the process of becoming a customer and thereafter as a paying customer receiving products and/ or services from your business.
The sum of all of these collective experiences is often referred to as their brand experience. We can think of customers as having 3 possible kinds of experiences:
Exceptionally good
When compared to their experience of other brands, they will be likely to share it with friends and colleagues. The more standout the experience, the more likely they are to share it.
For example, 10-years ago I arrived very early at Miami Airport and decided to check my bags in before going to the business lounge. At check-in, the person receiving my bags noticed that I was a first-time business customer of Virgin Atlantic and asked me how the first leg of my journey had been. I responded "great" so far. Then they bumped me up to first class, where I received a complimentary massage, enjoyed a delicious meal and a long uninterrupted sleep.
This experience blew me away and I have shared it many times over. Whenever I am asked by a friend whether I would recommend flying British Airways or Virgin Atlantic, I say Virgin without a doubt. Partly because of this one exceptional experience and also because this has been reinforced by consistently warm, friendly and professional service thereafter.
Average
When compared to their experience of other brands, customers quickly forget your business as part of the humdrum of day-to-day life.
For instance, I went out for dinner two nights ago, I can't remember the name of the restaurant or much about the experience. Nothing stood out. It was average. If someone asked me what I thought about the experience I would say, "It was OK, nothing bad happened." But then again, nothing really stood out either.
Brand experiences are also forgettable when there's a caveat to your recommendation. For instance, "it was a great dinner, but a little overpriced," is not going to get my friends to take up my recommendation. So not only does the experience have to be memorable, it also needs to be absent of any "buts."
Exceptionally poor
Brand experiences that are memorable because of how poor they were are often shared with friends. The impact of this on future business can be devastating.
For instance, I once went to my dentist, who was relatively new to me because we had moved. I had an appointment just after lunch and he gave me a check-up and it was quite clear to me that he had been drinking over lunch. This shocked me, given he was putting metal tools in my mouth and I remember thinking, "Thank god he isn't using a drill!"
First, I changed dentist, that was a given. My wife and kids also changed dentists. I also told my friends and most of them moved too. I wasn't being mean, I believe I was being loyal to my friends.
The more trust is involved in a relationship, the more devastating negative referral can be. Like in the case of a lawyer, doctor or dentist.
Step 2: Survey Customers
As you've probably already guessed, the next step to boosting your referrals is to survey customers using a scoring system like Fred's.
You can put this in place by completing the 3 Net Promoter questions at the end of each customer purchase. Then, record the customer's responses in their customer contact record. This is much easier to do if you use a CRM tool like Pipedrive, Prosperworks or Insightly, since you can note the customer's responses by creating custom fields on each customer contact record and updating them each time you complete a fresh survey.
To complete the survey, you may want to use a simple cloud-based survey tool like Cloud Cherry or Ask Nicely, which is set-up specifically to complete this kind of NPS survey.
As Prem Viswanath, the Chief Brand Officer of Cloud Cherry, explained to me, "The system allows you to nurture more Promoters, and more Promoters means more loyal customers who spend more and refer more people like themselves, which drives sales and profits".
What's more, with some CRMs like Zoho and Insightly you can create a webform that automatically records responses into your CRM contact record using custom fields.
Step 3: Get Sales to Follow-up with Promoters
Customers who scored 9 or 10 out of 10 should be passed to sales, who should then follow-up within 24-hours. Preferably in person, but if that is not possible, then via video conference or phone. The purpose is to thank them for their feedback and to discuss it in more depth— especially the single thing to improve. You should also ask them to provide referrals to other customers like themselves.
This can be phrased in the following way:
"Thank you for your feedback.. as you may know, this business is driven by customer referrals and it would be great if you could recommend us to anybody you know who you think would also appreciate our services?"
The beauty of this is, that you already know that they want to refer your business, you just need to give them the opportunity to do so.
Step 4: Get Account Managers to Follow-up Passives
Pass customers who score 7 or 8 out of 10 to account managers who can follow them up and seek further feedback on how to move this score closer to 10. Pay attention to any consistently-noted drawbacks in your customer experience. For instance; I was made to wait too long, your receptionist is consistently rude or I didn't expect some of these costs included on my invoice.
The things to improve that multiple customers consistently repeat are worth fixing. By fixing systematic glitches that upset most customers, and communicating improvements to your service back to them, you will be able to move more customers into becoming promoters who are willing to make customer referrals.
Step 5: Get the Business Owner to Follow-up Detractors
For customers who have scored 6 or less out of 10, I recommend following up personally if you are the business owner. The things to improve here are likely to be more serious issues. The customer has had a bad experience and, as the owner of the business, you should want to learn more about this so that you can address the root cause and ensure it is not repeated. This will reduce the risk of a bad reputation starting to build just outside of your earshot.
While the primary purpose of this action is to ensure that your reputation is positive and does not get in the way of future sales activity, it also gives you the opportunity to flip detractors straight into promoters.
For example, my car was serviced by my local Mercedes dealer. The car came back and not all of the faults I reported were fixed. Later that day, I was called and asked for feedback. I responded that on a scale of 1 to 10, I would score the dealer a 6 in terms of my likelihood to recommend. Within 30 minutes I received call from the General Manager of the Audi Dealership. He expressed his sincere concern and took the time to understand why I was dissatisfied and offered to take my car straight back to rectify the fault. He then drove over personally, replaced my car with his own, and kept me personally updated re progress until my car was returned fixed.
This experience really impressed me and made me feel very valued. So much so that I have repeated it many times over to friends and colleagues and now to you! I have also recommended this dealer to several friends and given then the phone number of the General Manager to call and to mention my name.
10 Bonus Promotional Tips to Further Boost Your Customer Referrals
I would recommend targeting tactical promotions at customers you have identified as promoters. Offering promotions that cost you time and money to customers that are not loyal is just a waste of your valuable resources. All of the tips below can be used to leverage the Net Promoter referral strategy that I have outlined above:
1. Improve Your Products & Services
The better your products and/or services are, the more likely they are to stand out and stimulate spontaneous word-of-mouth referral. While you can't always change your product to improve its value, you can run a price-reduction promotion to achieve this all the same. This will get customers talking and referring more of their friends and colleagues your way.
2. Ask for Referrals More Often
If you implement the Net Promoter referral strategy I have outlined above, you know which customers are willing to refer you so it no longer risks any embarrassment to ask for their help. I would ask in the following way:
"Jeremy, you know our business relies on customer referral to keep going, do you have any friends that you could put us in touch with who would also appreciate what we do?"
Jeremy being a customer who values what you do, is likely to want to help!
3. Create Complimentary Referral Partners
Referral partners are also often called channel partners. For instance, if you run a design agency a complementary partner would be a social media agency or advertising agency. They deal with the same target customer group and they provide a complimentary service.
This provides the potential for both of you to recommend each other to your customers when the opportunity arises, which will help both businesses to boost sales.
4. Incentivize Giving Customer Referrals
I'm not a big fan of incentivizing customer referrals as people only tend to refer to their friends and colleagues if they really want to recommend a product or service. After all, who wants to burn their friends to make a few bucks referring something that's not great?
Having said this, incentives can be used to leverage people who want to refer anyway. This can be done so that your customers can profit without this being at the expense of their friends. For instance:
"Refer 4 of your friends to our gym and we'll give you all a 20% discount on your next 3 months' membership fees."
5. Surprise Your Customers by Over Delivering
If people have already signed-up to pay and then you surprise them by adding in something that they were not expecting for free, this will stand out as memorable. For instance, in some fine dining restaurants their insert a little taster dish before your starter arrives.
It tends to be the same for everyone, very tasty and unexpected. I come away remembering this, and how it was unexpected and made me feel more valued as a customer.
6. Gift Your Customer's Friends
A great way to get more referrals is to gift your customer's friends and/ or colleagues. You have to figure out the best way to do this for your business. For instance, if you sell business computers, you could offer to run a free computer software training workshop for your customer and their friends.
7. Teach Your Customers How to Refer You
Often customers want to refer only they are not quite sure how to. The more complex your business, the more they will struggle with this as they are not trained in sales and they do not know your business as well as you do.
You can help with this by creating cheat sheets that celebrate who you are, what you do and why you are better than the rest. If you print these on pocket-sized card and/or share them socially then it will be much easier for your loyal promoters to recommend you on to their friends.
8. Recognize & Thank Referral Sources
When a customer refers you, make sure to thank them for the referral and provide them with feedback on how well things are going for the colleague that they referred. This allows them to positively validate their own decision to recommend you to a friend and will motivate them to make more introductions.
9. Build Referrals into Agreements
If you have the kind of business that enters into contracts with its customers, I would definitely include a provision to make referrals into your contract template. You need to be careful how you do this to ensure that your client feels comfortable with supplying such endorsements. This is because most people will only be willing to give a referral if you have first proven that you deliver great value for money.
As a result, I would recommend wording a clause in the following way:
"If XYZ meets or exceeds at least 90% of the agreed objectives by the end of the first three months, ABC will provide at least 3 referrals by way of email introduction."
10. Create & Leverage Your Network
If you have a LinkedIn network, rather than asking for referrals generally, you can do your research on LinkedIn to identify specific customer prospects that you can identify in your customer's network and ask these customer contacts to introduce them to them. LinkedIn's Advanced People Search feature makes it's easy to turn up future customer connections that your clients can introduce you to.
The Bottom Line
Word-of-mouth referral is the most powerful way to be introduced to new customer prospects. Customers sourced via referral tend to be converted quicker, are less price-sensitive and are also likely to become loyal customers too if you treat them right. I recommend adopting a simple referral strategy that you can build into your business processes to systematically manage referrals and generate many more customer introductions. Tactical promotions can also be a great way to further leverage referrals. However, focus on customers known to be loyal to avoid wasting time and money.
To do this consistently, you will need to set-up some customer fields in a CRM tool like Insightly. You will also need a simple survey tool too like Ask Nicely, or even better, an NPS referral program management tool like Cloud Cherry. Of course, the best referrals come from your existing customers, so make sure you implement an easy way for them to spread the word to their friends! Check out StoreYa's Refer-a-Friend program today.