A revenue operations (RevOps) team involves a department or business function composed of team members responsible for driving revenue into one group. Rather than treating each function as separate, a RevOps team combines resources, data, processes, and strategies into a single team structure to maximize profits. In this article, we explore what a revenue operations team structure is and explain how to create one to grow your business.
What Is a Revenue Operations Team Structure?
A revenue operations team combines team members responsible for generating revenue into one group or department. Revenue is an outcome of high-performance in three essential functions a business needs to grow:
Sales: Encompassing the sales process, sales team, and resources used to build relationships with prospective customers, close deals, and accomplish sales goals.
Marketing: The team, plan, and strategies implemented to create brand awareness, establish relationships, generate leads, and nurture prospects, often through online content and on as well as offline advertising campaigns.
Customer Success: The team, policies, procedures, and strategies that enable current customers to achieve their goals of using your product or service, and to keep them satisfied with their customer experience–and loyal to your brand.
Each department plays a critical role in generating new revenue and retaining current business. By managing them as one RevOps team, businesses amplify effort and outcomes by sharing strategies, goals, processes, and technology systems—ultimately improving their revenue performance.
Pro tip: Customer relationship management (CRM) systems offer a centralized solution for data management along with tools for sales, marketing, and customer success teams to stay in sync and collaborate as a RevOps team. Popular products such as Zoho CRM, for instance, offer a single place to organize leads, create marketing campaigns, assist and communicate with customers, track sales opportunities, and monitor revenue goal progress.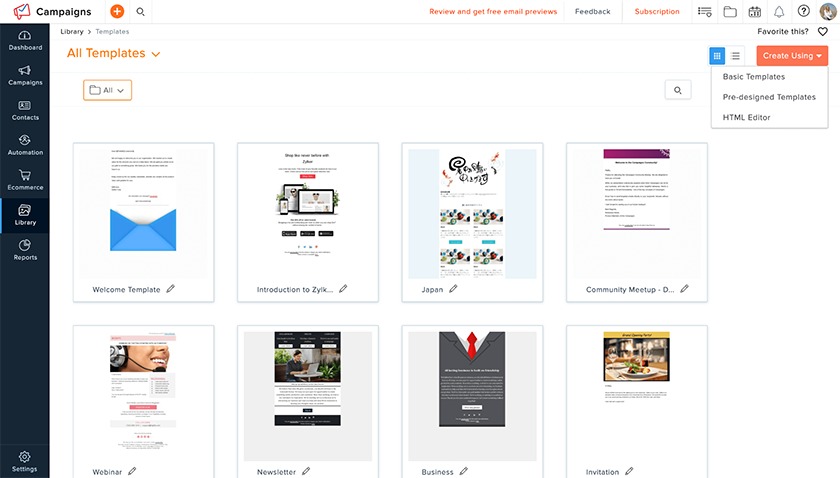 ---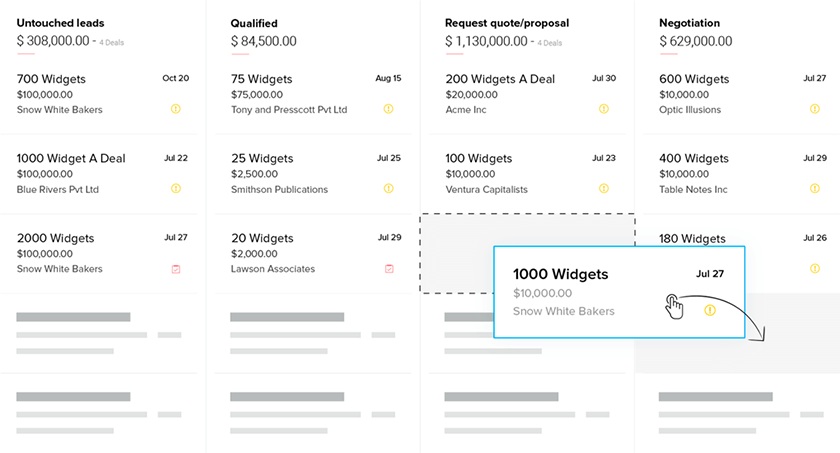 ---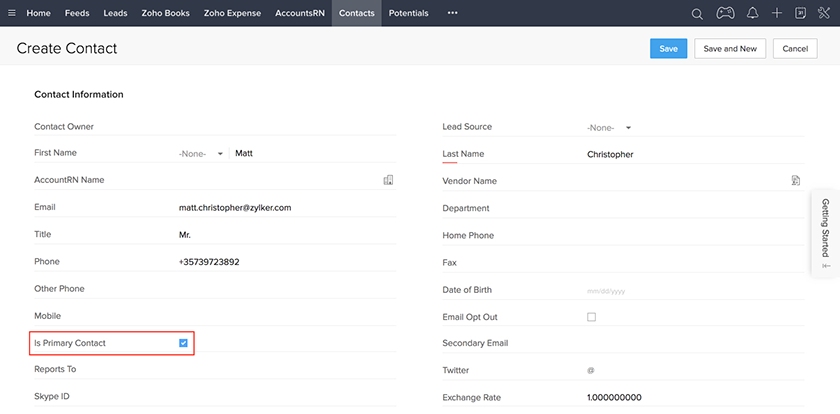 ---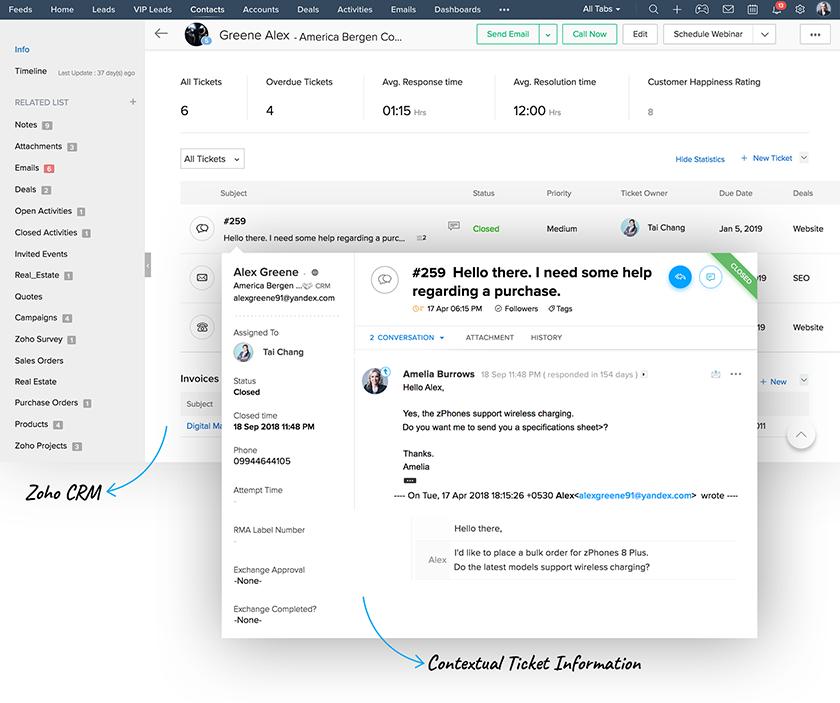 ---
How To Structure a RevOps Team in 5 Steps
Though we have discussed sales and marketing alignment, RevOps takes alignment to a new level by also including customer success and account management functions and creating an entire department for all business aspects related to revenue. Here's how to create and structure a revenue operations team in five steps:
1. Establish Your New Team Framework
If your organization is large enough and feels ready to develop a RevOps team, first establish it as a standalone department. This process requires communication among all the teams that will be migrated and consolidated into the revenue team.
If you plan to add RevOps as an additional function made up of team members from each department and not a consolidated one, inform the sales, marketing, and CS teams of the purpose and goals of the new function. You will likely explain how the RevOps team will be used to free up time for each respective department to focus on their main operation—putting the revenue team in charge of sales enablement, data insights, and supportive projects.
2. Create a Revenue Operations Org Chart
Like other business functions, a leadership hierarchy should be established to have order and a clear chain of command. By creating a revenue operations team organization chart (aka RevOps org chart), all members of the RevOps team will know exactly who they oversee and report to.
There is no specific revenue operations structure you must adhere to, however, there should be a designated "leader" overseeing the entire operation and individuals in charge of the sales, marketing, and customer support components below it. Your head of revenue operations (or Chief Revenue Officer) should have experience managing all aspects of revenue development as it is now an interconnected department.
The make up of your team may end up looking similar to the example revenue operations org chart below:
Keep in mind, this hierarchy is comprehensive and factors in all roles that may be necessary for a larger organization. Depending on the size of your company, you may not need all of these positions. Modify your revenue operations org chart as needed to reflect your RevOps model.
Once the hierarchy is set, start hiring for the positions you don't already have. You'll likely want to keep the mid-level and lower management hires in-house as they will still be able to do the same role in a slightly different capacity.
Pro tip: Use CRM software that offers built-in hierarchy modules so all personnel know exactly who is on their team, who they report to, and understand their interrelated responsibilities. Bitrix24, for instance, has company structure features included in their human resource module that provides details and visuals on the company or departmental hierarchy.
3. Add Supporting RevOps Roles
As you might have noticed on the hierarchy example chart, there are also some supportive roles for the RevOps team. While not required, adding supportive team members allow sales, marketing, and CS personnel to focus exclusively on their specialties such as lead generation, deal-closing, creative content development, or customer service.
RevOps team specialists in support roles focus on activities such as:
Enablement/Technology Implementation: Providing and putting resources and technology in place to help teams automate workflows, stay organized, streamline tasks and processes, and/or become more knowledgeable on a skillset
Data Analytics and Business Intelligence: Collecting and interpreting data to find trends and insights to help managers make critical decisions
Project Management: Supplemental tasks or long-term initiatives not directly involved in the day-to-day sales, marketing, or CS operation but help improve them after completion
4. Provide & Integrate RevOps Resources
Having shared technology assets and processes is critical to the success of a RevOps team as it ensures the same data and systems are being utilized to carry out revenue plans. Integrate your CRM, content management system (CMS), and other database and productivity platforms used so each sub-function of RevOps can work with the same resources and easily collaborate.
Increased centralization of systems gives better access to assets and tools needed to complete tasks. For instance, if you're able to use one CRM system for sales, marketing, and CS, anyone in those departments can view and use the same data and technology. They can track contacts, make and log calls with an integrated Voice over Internet Protocol (VoIP) tool, and access materials or other documents in one place rather than multiple systems.
5. Set Goals & Strategies
Because each function of RevOps is equally crucial to overall revenue performance, goals and strategies should be aligned and work in unison. For instance, let's say you have an organizationwide goal to bring in $1 million of revenue in the next year with a strategy focusing on getting referrals for high-quality leads. That will take the completion of multiple objectives from each department such as:
| | Sales | Marketing | Customer Success |
| --- | --- | --- | --- |
| Objective Related to Goal | Close deals from leads generated by marketing campaigns at a 10% rate and average deal size of $12,000 ($360,000 of new business revenue) | Generate 300 high-quality leads using content targeting a segment that offers historically higher referral rates | Retain 90% of current $600,000 revenue plus additional $100,000 from cross or upselling ($640,000 of retained business revenue) |
| Incorporation of Strategy | Join lead share groups to get frequent, quality referrals sent over to increase closing rates | Deploy a promotional campaign communicated through email and social media that offers gift cards for referrals | Provide high-quality customer service and ask satisfied customers to recommend your brand to others |
Under this unifying plan, each function is doing their part to achieve the common revenue goal of $1 million. Furthermore, they are staying in sync in terms of strategy by implementing a plan that uses referrals to acquire higher-quality leads, improved closing rates, and a strong likelihood of customer satisfaction and retention.
While the example was based on a simple revenue goal, revenue operations teams can use numerous metrics to create a goal around. For instance, new customer acquisitions, units sold, customer lifetime value (CLV), customer churn, and annual recurring revenue (ARR) are excellent metrics that involve solid performance from all functions to succeed.
Do I Need a Revenue Operations Team?
Deciding on whether or not you need a full RevOps team depends on your goals and current capabilities. For instance, if you are looking to make significant growth in revenue and scale the business to new levels, a dedicated revenue team will help you better achieve those goals. Another thing to consider is how your sales, marketing, and CS teams are currently aligned.
If you're finding constant issues between teams when sharing information, finding resources and collaborating on tasks, it may be a sign that creating a revenue operations team is the right decision. Furthermore, attempting to improve productivity, operational efficiency, and customer satisfaction are also sound reasons to create a revenue team.
Benefits of Creating Revenue Teams Based On RevOps Statistics
Utilizing a RevOps team in your business offers numerous benefits clearly backed by data. Some of these positive outcomes include:
Challenges of Implementing & Growing Revenue Teams
Just like any major company initiative, numerous challenges are involved in crafting, structuring, implementing, and growing a revenue team. The most common implications of this process include:
Organizational Politics: It can be difficult to obtain buy-in from upper management because some executives may not want to share or give up resources or control.
Operational Alignment: Getting numerous teams to centralize systems and processes is easier said than done. It could require a culture change in the department as well as long-term migration projects of data and applications into one system. This also doesn't take into account the business process adjustments that must occur to achieve operational synergy—learn more in our article on increasing CRM adoption.
Uncertainty: The concept of using revenue teams instead of independent business functions is a relatively new concept. This means there are limited frameworks around how to properly build this foundation as well as limited management consultants dedicated to these types of initiatives.
Budget: The cost of technology and any additional new hires come with an increased cost for your businesses.
Pro tip: Alleviate the goal-sharing challenges of developing a smooth-running RevOps team by investing in a CRM with goal management capabilities. HubSpot, for instance, allows users to create an organizational team, and individual goals on revenue and deal metrics. Additionally, users can track goal progress and create custom reports.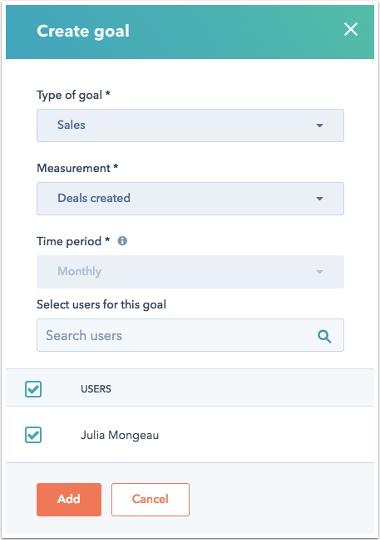 ---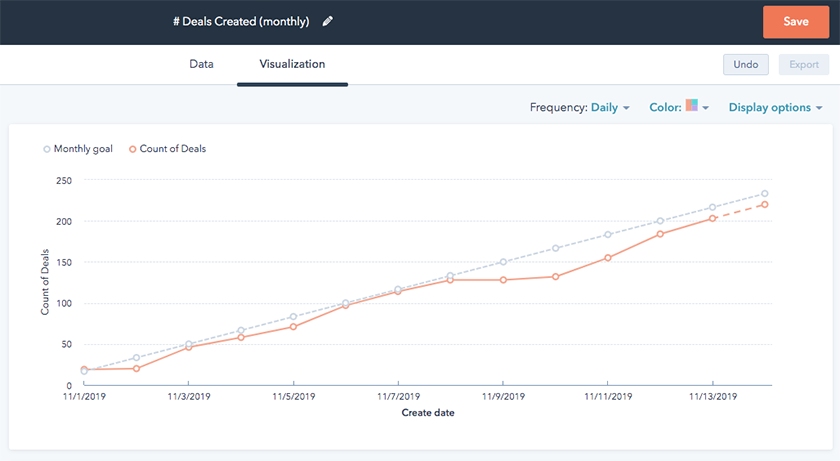 ---
Bottom Line
Revenue teams combine sales, marketing, and customer success efforts and resources to increase sales and profitability. Creating a revenue operations team structure requires full alignment of resources, processes, goals, and strategies. While this isn't always easy, it's worth it, as RevOps teams are proven to offer more favorable performance in critical business metrics, including revenue growth, productivity, costs, and customer satisfaction.