Customer service is the assistance you provide customers through their entire purchasing journey. This should be a part of every business strategy because satisfied customers translate to more sales, repeat purchases, and referrals. Here, we explore the importance of customer service, its difference from customer support, and the members and qualities of a good service team. We also offer beneficial tips and examples of tools for an efficient customer service process.
Customer Service vs Customer Support
While both "customer service" and "customer support" aim to increase customer retention rates, they each have their own purpose. Customer service is an umbrella term and a more well-rounded, long-term approach to taking care of your customers by improving their overall customer experience. Aside from logging a complaint or fixing a technical issue, it may include giving proactive advice on how they can make the most of your products or services.
Meanwhile, customer support is a pillar of customer service and has a more reactive and transactional approach, rather than focusing on building long-term customer relationships. Simply put, customer support is providing technical assistance to your customers whenever they encounter an issue with your product or service. It also involves closing the case after reaching a resolution.
Why Is Customer Service Important for Small Businesses?
Customer service is one of the essential aspects of running a business because your customers are the lifeblood of your company. Therefore, providing top-notch service should always be a key consideration for any business owner. Below, we list some of the reasons why having a proper customer service process in place is essential to growing your small business.
Convincing people about the quality of your products and services takes ample time and effort. As you build relationships with potential customers, you need to exert constant effort. This includes investing in advertising and marketing to prove why your products and services are worth their money.
Once you win customers over, it is crucial to take excellent care of them—and one of the most effective ways to do this is to provide constantly reliable customer service. Remember, working toward customer retention is critical because it's easier to make people who are already familiar with your brand make repeat purchases than those who don't.
---
Satisfied customers are most likely to recommend your products and services through word-of-mouth referrals. They are also more likely to contribute to boosting your online reputation by leaving positive customer reviews. In fact, 83% of customers are willing to give a referral or a recommendation after having a positive experience with a business.
---
The quality of your products and services is only half of the reason why customers pay for them. The other half depends on the quality of your customer service initiatives. In fact, 76% of customers tend to switch to a different brand if they receive bad customer service from a company. This is why providing robust assistance to them makes a direct impact on your sales performance.
---
Small Business Customer Service Tips
The quality of customer service a person receives greatly contributes to their perception of your business as a whole—and you want this to be positive. While customer service is not rocket science, it does require soft skills and patience—just imagine dealing with dozens of customers every day with varying personalities. Below we share some customer service tips for small businesses that will help you achieve quick wins, as well as things to avoid.
Every now and then, you will encounter a difficult customer, and while it may seem discouraging, the best way to understand their concerns is to put yourself in their situation. For example, a customer's unruly behavior may be because they have repeatedly encountered the same issue with your products, but are not getting satisfactory resolutions. Putting yourself in their shoes encourages you to empathize with their needs and requests.
---
One of the most essential tips for customer service is to try to make follow-up conversations with your customers after resolving their issues. It could be as simple as giving them a quick call to check whether they are still encountering the same technical issues or not. Doing so shows your relationship with them is not transactional—it demonstrates you are genuinely interested in helping them resolve their issues.
---
After helping customers resolve their issues, gauge their level of satisfaction by asking them to answer a quick survey or feedback form. Through this, you can determine their level of happiness with the service that they received, as well as identify areas of weakness that need improvement.
---
Being fast in resolving issues is one way to win customers' trust, as it makes them feel valued. Ignoring them or taking too slow to respond to their requests will surely leave a bad impression. This is why logging all customer cases in a customer service tool is important—so no issue is overlooked, and you have visibility on a case's status, duration, and actions taken so far.
---
An invaluable skill in customer service is managing your customers' expectations. When providing solutions for their concerns or complaints, commit to something you can realistically deliver. For example, if you know a technical resolution will take days to complete, be upfront about the long waiting time and politely explain the reason behind it. Don't over-promise a short turnaround time just because you're scared to upset the customer.
---
Your customers are your business' most important asset, so it's essential to treat them as such. When you deal with customers, show them that you're genuinely concerned and want to help them with their problems. This enables you to build a long-term relationship with them and reduces the chance you will lose them to a competitor.
---
Your Small Business Customer Service Team
Members of your customer service team largely depend on the size of your business. For micro-businesses or startups, it could be a one-person team. However, for small to medium-sized organizations, it may include a few members with dedicated roles. Below are some of the most common members of a customer service team for small businesses:
Customer service agents are your frontliners and are usually the ones processing tickets, answering calls, or responding to emails. They are responsible for documenting cases and taking down notes so information is properly logged into the system.
Customer service managers or supervisors oversee a team of agents and are typically responsible for their training. They are also actively involved in monitoring their progress and performance using reports. In some instances, when cases need to be escalated to a more senior person, managers or supervisors take on the coordination with customers and resolution of their issues.
Technical support agents or specialists take on a more technical role when providing customer assistance. Based on what your company offers, they could be your frontline agents. They should also be knowledgeable about identifying, diagnosing, and troubleshooting the technical problems of your products or services.
Customer success managers are responsible for establishing long-term customer relationships. They do this by rolling out activities designed to nurture your relationship with your most important customers. For example, the customer success manager can design VIP customer loyalty programs. They could also hold special onboarding sessions for clients paying a premium for your products.
Customer experience managers oversee your various customer service touchpoints. They are constantly finding ways to improve your customers' experience whenever they interact with your brand. For example, a customer experience manager may recommend simplifying or shortening the process of the product exchange or refund process.
Top Characteristics of a Strong Customer Service Team
Now that you know the basic members who make up a small business customer service team, let's tackle the important qualities we need to look for in your reps. It is critical to hire the right people because your customer service team will serve as the face of your business and your main point of contact with customers. To deliver exceptional customer service, you must have a team of representatives who exhibit the following qualities:
Your customer service team will encounter various types of customers who exhibit different emotions. It might be easy to deal with happy or satisfied customers, but it could be challenging to talk to frustrated customers. When this happens, your team must demonstrate professionalism and maintain their poise while helping the customer with their concern. This communicates to the customer that your business respects and values them.
For instance, customer service rep Ben receives a call from a client who is clearly frustrated over software with a sharp learning curve. The customer is already raising their voice and blaming the software company for the delays in their transactions. Ben, on the other hand, displays professionalism by maintaining a calm tone while apologizing to the customer for the inconvenience they are experiencing and offering assistance that efficiently solves the issue.
---
The customer is why a business exists and flourishes, so they should also be the center of your service team's operations. That said, service representatives ought to treat customers as individuals rather than just a sale. This means reps should make them feel heard and valued when they reach out to your company with their concern.
For example, a customer is torn between two different software providers that offer a similar set of features. For customer service rep Kat, selling option A would give her a higher commission. However, option B is a better fit for the customer's business needs. In this situation, Katie practices being customer-centric when she recommends option B to the customer even though the other option would yield a higher sales commission.
---
On top of having a professional and customer-centric attitude, service reps should be trained to handle customer complaints. This means they should listen and respond to customer requests accordingly and with empathy. In addition, they should always follow up to find out how the customer feels about the solution they offered, as well as your product and service.
As an example, let's take a look at how a customer service team leader handles a complaint about one of his reps. Jan comes across a customer who complains about an employee's behavior. He neither defends the rep's behavior nor scolds that rep right away. Instead, based on his training, he listens to the customer and takes notes first. He assures the customer he will address the issue and carefully investigates the incident before taking any action.
---
An excellent customer service rep has in-depth knowledge and understanding of your company's products and services. This builds your service team's confidence when they interact with your clients. When a customer reaches out with a question, a knowledgeable rep will be able to find the right solution quickly.
One example of this is when a customer reaches out to ask if they can integrate your product with certain third-party software. Customer service rep Mel exhibits her product knowledge by being able to directly answer the question with a yes or no. If Mel doesn't know the answer, they follow up with the customer directly once they find the appropriate response.
---
In the early stages of your business, your target audience could just be one country. Your reps should be well-versed in the native language of your target audience. Once you expand your business to other countries, you should also onboard reps who can communicate well in other languages. They should be able to tailor their response to your customer's language in a manner that is respectful and sensitive to their culture.
For instance, a company based in the U.S. should employ reps who can communicate well using American English. After two years, this company has decided to expand to China. This expansion now requires reps who can understand and speak Mandarin well enough to communicate with their new target customers.
---
Customer Service Tools
Putting an effective customer service strategy in place includes identifying the communication channels your business will use to communicate with your customers. There are apps and software you can use to improve customer service. In choosing which programs to use, consider the extensiveness of support you provide to your customers. Take into consideration the size of your customer service team and your budget.
Below is an overview of some of the most important customer service tools:
Marketing automation software tools like SendinBlue and ActiveCampaign help you build personalized content for your target customers at the best possible time in the sales funnel. This can also help you deliver the resources they need to learn new marketing strategies, improve their work, and find solutions to their common challenges.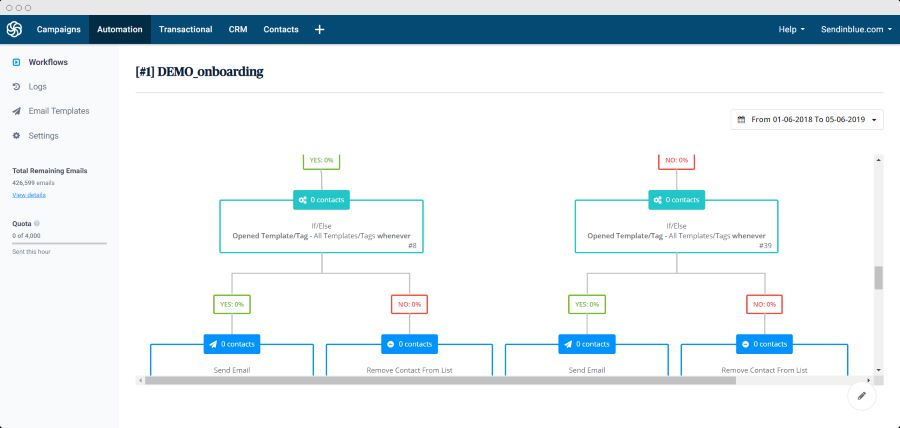 ---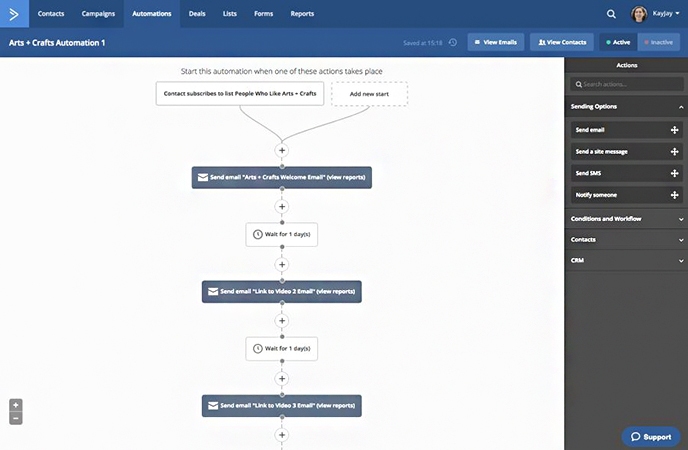 ---
---
Live chat tools like LiveChat and Olark allow your customers to get instant answers to their common questions and concerns without waiting a long time to speak to a rep. With this setup, you prevent them from leaving your website by offering them quick answers or the option to get in touch with a live agent at the soonest possible time.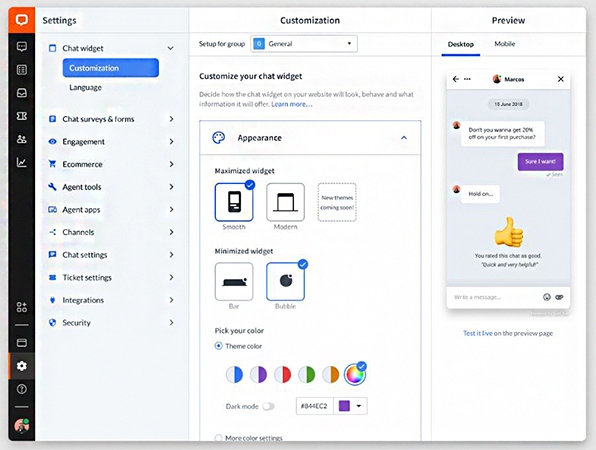 ---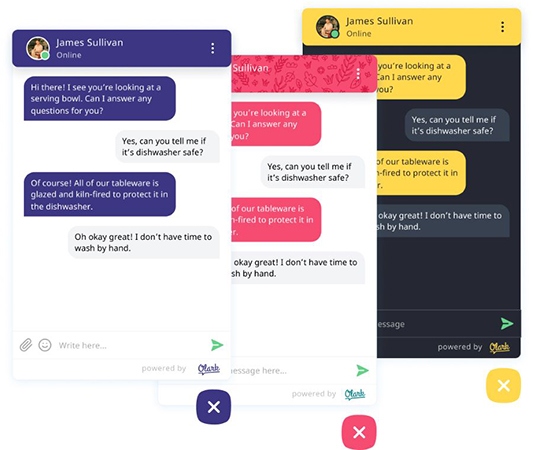 ---
---
Using live visual assistance tools such as RichCall and Viewabo, your support team can provide visual help to solve your customers' most urgent technical issues. These tools make resolving the problem quicker because you are not just relying on verbal descriptions. Plus, the added element of video makes the interaction more personal and direct.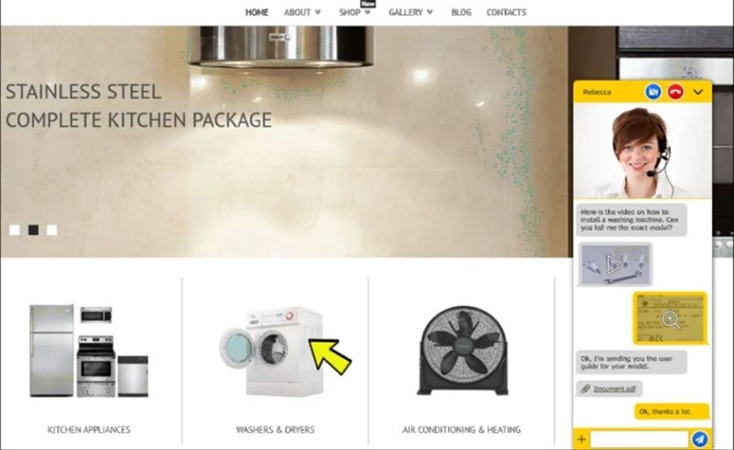 ---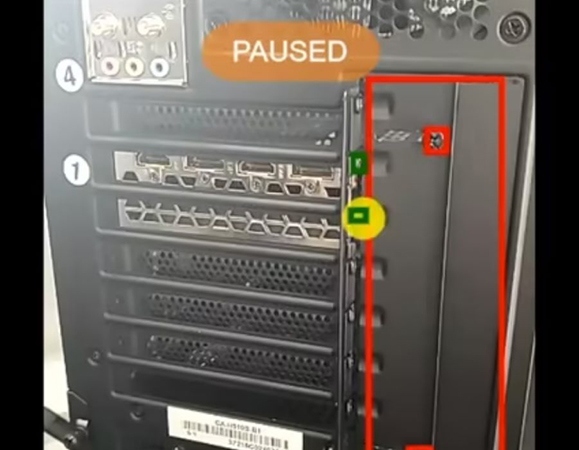 ---
---
Customer relationship management (CRM) systems like Salesforce and HubSpot CRM help you cultivate and manage customer data, interactions, and relationships. You can also use CRMs for customer service. Some providers also help you gather data on your customers' preferences, interests, and even their purchase history. Analyzing this information helps you uncover insights that can be useful in tailoring the content you send your customers.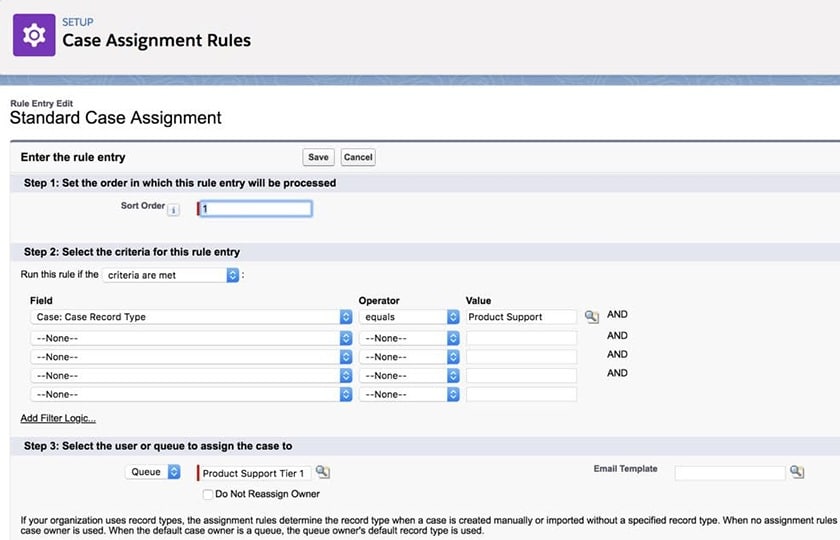 ---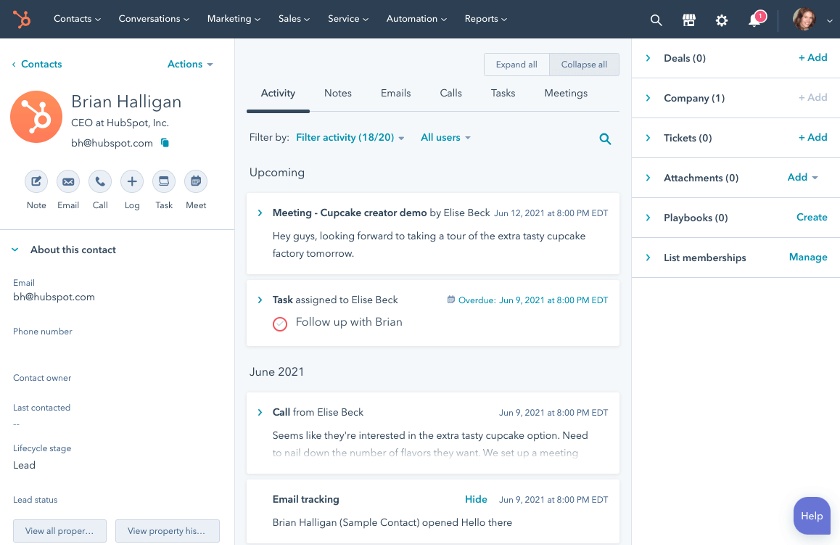 ---
---
Bottom Line
Customer service is a crucial part of your business strategy. Your products and services may attract your customers to your business, but it is the quality of your customer service that enables you to keep them. While customer service greatly varies based on your business size, it is important to get started by identifying team members and their roles. It is also a good idea to use customer service tools to keep track of all customer queries.