A virtual assistant (VA) is a skilled office worker who can complete computer-based office tasks while working remotely. VAs can manage administrative tasks from incoming mail to website updates and more. You can hire a virtual assistant as an employee, a freelance gig worker, or through a third-party VA firm for between $5-$40 an hour.
Time etc is a US-based firm that can match you with a qualified virtual assistant to manage bookkeeping, customer service, marketing, recruiting, general administrative tasks and more. Time etc ensures your VA has at least five years of relevant experience. Get a free 20-minute consultation with Time etc so they can help you choose the best virtual assistant for your needs.
Learn how to hire a virtual assistant by following these six steps:
1. Document Your Job Requirements
The first and most important step when hiring a virtual assistant is to determine what it is you want them to do. That includes not only the tasks but also the timeframe and the tools. For example, do you want your virtual assistant to manage data entry for accounting or to serve as your go-to for setting up business travel? These tasks may require very different skills.
Therefore, just as you would do when hiring an employee, you'll need to start with a job description as suggested by a virtual assistant training expert.
Write a clear job description that includes the types of tasks, software you use, estimated hours per week or month, what experience you want them to have or don't care they have, and how you want them to apply.

Most of the business owners I talk to know they need help but, when I ask them these basic questions, they stare at me like I am a crazy person and never end up getting the help they need.
Virtual Assistant Job Description
To help you determine what you want your virtual assistant to do, we've provided some examples in this virtual assistant job description template. You can download and edit this document to match the specific skills and experience you're looking for in a VA.
Free Downloadable Virtual Assistant Job Description
VA Skills
When documenting the skills you need your virtual assistant to have, be very specific. Rather than listing "administrative skills," spell out exactly what you mean. Do you need your remote assistant to create and edit PDF brochures, or do you need them to monitor your inbox?
Here are examples of specific skills you may want your assistant to have:
Typing speed of 45 WPM using MS Office or G-Suite
Spreadsheet data entry and basic formatting skills using Excel or Google Sheets
Advanced professional presentation development skills using PowerPoint (or similar)
Ability to manage learning management system (LMS) data enrollment and employee certifications using Skillsoft
Chart and data building skills using Lucidchart or other charting software
Ability to input and manage payroll data using software like Gusto or ADP
Basic data entry and bank reconciliation skills using QuickBooks
Search engine optimization skills using tools like SEMRush
Text editing and proofreading skills within website tools like WordPress
VA Expectations
A virtual assistant needs to be good at time—and task—management as well as communication. You'll want to make that clear in the job description as well as the work hours you need them, and the time commitment you expect. For instance, if you need your VA to answer phone calls 8 a.m.-5 p.m. Eastern time and they live and work overseas, you'll be asking them to work nontraditional hours, perhaps in the middle of the night their time.
VA Style & Temperament
Ultimately, you will need to be on the same page as your virtual assistant in terms of your work style and their temperament. Do you want someone who is detail oriented, or customer service savvy with a can-do attitude?
It's helpful to include statements like these in your VA job description:
Can-do attitude required to research concerns and respond to customer complaints
Attention to detail to ensure 100% data accuracy inputting customer orders
Ability to multi-task in a high-tech environment using cloud-based software
2. Find a Qualified Virtual Assistant
Once you've determined the bits of work that you want a virtual assistant to manage for your business, it's time to start searching. There are a few ways to find a qualified virtual assistant. One is to post your job requirements on a job board. The other is to work with a company that either sources VAs for you or that offers virtual assistants to do your work for a fee.
Let's compare the various ways to find a VA based on your business needs.
Finding a Virtual Assistant Through a Job Board
Free job posting sites like Indeed will often allow you to search for a virtual assistant online. You can also post a job on any job board, similar to how you would hire an employee. The only difference is that a VA works remote. Therefore, you'll need to indicate in your job ad that you're looking for a work-from-home, virtual assistant, teleworker, or remote worker. This is best if you're looking for a full time or permanent VA. That's because most job seekers on a job board are looking for steady work.
Finding a Virtual Assistant on a Freelancer Website
Websites like Fiverr are great for hiring a freelancer to serve as your virtual assistant. Most freelancer websites provide Amazon-like ratings so that you can see how gig workers have performed for other business owners. The upside of hiring a freelancer is that you can search for and specify the exact skills you need, right from the freelance website. On the downside, many freelancers are used to doing gig work, and may not be available full time to support your business needs. This is best when you're looking for someone to assist you on a part-time or short-term basis.
Finding a Virtual Assistant Company to Provide Your VA
In general, there are two kinds of virtual assistant companies that focus solely on VAs. The most common are companies that hire and pay their employees to do virtual work. These have the benefit of providing workers with workspace and on-site supervision. Some are based overseas with very affordable hourly and package rates.
They assign you an assistant based on the work you need to be done, then bill you for the time or tasks completed. This is best when you need work done but aren't too concerned about who does the work. This week, it may be one person while, the next week, it may be another person.
The other kind of VA company is more like a staffing firm or matching service. They provide skilled and vetted virtual assistants and then match you with talent based on your business needs. These firms tend to charge a finder's fee in addition to whatever rate you pay the VA chosen. This is typically best if you want someone else to screen the candidate for you, and you're likely to want to work with the same person from week to week.
Time etc is a great example of the latter―a virtual assistant matching service. They prequalify VAs to ensure each has at least five years of relevant business experience. Its VAs can do accounting, provide client support, manage internet advertising, schedule job interviews, or complete office tasks like answering the phone and email. Contact Time etc for a free consultation and pricing.
3. Decide How to Pay a Virtual Assistant
Depending on whether you hire a VA on your own or through a VA staffing firm, you may have choices in how you manage their work and payment. If you work with a VA firm that hires and pays the workers a salary, you'll merely be sent an invoice; no payroll accounting required.
However, if you hire a VA on your own, you'll have to determine whether to pay them like an employee using payroll software or a contractor using accounting software.
Here are the pros and cons of these worker classification options.
Independent Contract/Gig Worker
VAs can be found in abundance on freelance websites like Upwork and Fiverr. Most of those individuals will be considered independent contractors who price their services at an hourly rate or a project bid. In most cases, as long as you meet the IRS guidelines for a 1099 worker, you'll merely pay them per your contract agreement.
In fact, freelance websites tend to manage contractor payments through an escrow service to ensure that work is done before payment is released to the freelancer.
Remote Employee/Temporary Staff Member
To ensure teamwork and make software administration easier, some businesses set up their virtual assistants like any other employee. The only difference is that the worker is remote. If it's a short term project, like building and optimizing a website, the worker can be hired as a temporary employee. Otherwise, many businesses hire their VA as a full- or part-time team member with all the perks and benefits their regular staff receive―like paid time off and health insurance.
Virtual Assistant Pay Rates
Indeed, which serves as the largest U.S. job board, currently has more than 2,000 job postings for virtual assistants and similar job roles paying between $7.25 and $37.85 per hour. What you pay your VA depends on many factors, including minimum wage in your state and the level of experience your VA brings to the job.
Administrative assistants working overseas that you find on freelance websites may be willing to work for less than U.S. minimum wage. Some VA firms, such as those based in India, may be able to offer you lower hourly rates than what you'd find in the U.S. due to their lower cost of living. In contrast, virtual assistants with in-demand technical skills like cyber security or instructional design may cost more per hour than the average VA.
Esther Minman adds this advice:
The biggest tip I give business owners wanting to hire virtual help is to take the time to get clear on what you need and pay a minimum of $10 to $15 per hour for good help.
Whether you pay your virtual assistant as a W-2 employee or a 1099 contract worker, Gusto can manage your payroll. Gusto provides all new hire forms, tax reporting, and online documentation as well as direct deposit for your workers. Best of all it costs only $39 per month, plus $6 a month per worker. Get your first payroll free.
4. Conduct Interviews With VA Applicants
Conducting an interview, either by phone or video conference, is crucial when hiring a virtual assistant who works remotely. Your best bet is to cull through the resumes and applicants of those you're considering for the position and then interview the top three to five candidates before choosing the best fit. We recommend using an interview guide to keep your interviews fair and consistent.
CEOs like Seth Kravitz agree:
Seth Kravitz CEO, PHLEARN

The key to choosing a great virtual assistant is interviewing several people before settling on a final choice. It's so difficult to weed through the dozens of applicants you might get through Upwork or Fiverr, that too many business owners go with the first person who appears to be a fit.
5. Request Top Candidates to Complete Test Project
Once you narrow down your top picks, many VA companies will allow you to try out your assistant for a project or a for few hours to make sure they can do the work you need to be done. If you hire a VA on your own, you'll want to have them do a test project. It's worth paying them for this work as it can prevent you from making a hiring mistake.
Examples of test projects might be:
Create a one-page flyer to market our pop-up venue at the farmer's market
Using the sales data, create an executive summary PowerPoint with bar charts
Provide a list of the top 10 keywords we should buy to market our website
Create a fill-in-the-blank web form to gather client data using Zoho
Translate our job application form into the Puerto Rican dialect of Spanish
Here's what one business founder recommends:
I highly recommend interviewing your virtual assistant on the phone or video conference (Skype) as well as have them write an email to see their communication skills. I would also recommend having them perform a few simple tasks that they will be doing on the job to make sure they are capable of doing it.
Kravitz concurs.
Give a few of the best applicants a small project to do first and watch to see who can genuinely deliver.
As an alternative to a test project, you may want to screen the virtual assistant by using an assessment tool like those offered on Indeed. However, VA vendors like Time etc often do the pre-screening for you, saving you time.
6. Document Your Work Agreement
Regardless of whether you hire the person as an employee, independent contractor, or through a third-party VA company, you'll want to be clear on the work expectations. Experienced freelancers may have their own contract template. Otherwise, you'll want to prepare an employment agreement covering the work, payment, and any non-disclosure or confidentiality agreements you want to be signed.
Employee Contract
If you're hiring your virtual assistant as an employee, you may want them to abide by your employee handbook and any work-related policies. You can document this information in an offer letter, or formalize your work agreement in a legal employment contract signed by both parties.
Vendor Contract
A VA firm will likely provide a work agreement or contract describing the hours of work or the VA package of services, payment terms, and dispute resolution process. Be sure to look over the agreement to ensure you're only billed for services performed and have a way of tracking work being done. You'll also want to confirm that ownership of all deliverables, such as documents, web pages, and images is retained by you.
We asked Laura Renner, who helps match military spouses with clients needing a VA for information on how she builds the work agreement for clients and VAs. Here's what she told us:
Laura Renner, Managing Director, Freedom Makers

We ask the client for typical expectations, such as estimated time commitment, expected turnaround times, preferred communication methods (text/email), and so on. We then use those, along with the types of tasks/worker they are looking for to screen and match them with potential Freedom Makers. Once they choose their Freedom Maker, we host a Kick Off Training and our Success Manager reviews these expectations with the business owner and the Freedom Maker.

The key to having a successful relationship with a VA is to agree on expectations up front and then check in regularly on those agreements, adjusting as necessary.
How a Virtual Assistant Works
A virtual assistant is no different than a contract worker or employee that you hire to do work on-site. What's unique about this role is that they don't work in your physical location. They're virtual, as in remote or offsite, often doing work from home or shared office space. That means they use software and an internet-connected device (computer or laptop) to do the work you need doing.
Examples of the kinds of work that a virtual assistant might do include:
Answering your phone and taking messages
Reviewing your email and responding to clients, vendors, and employees
Creating presentations in PowerPoint
Editing or translating documents for your business
Compiling data into spreadsheets or reports
Managing the time-consuming process of inputting data or filing expense reports
Staffing the live chat on your website by directing visitors to online answers
Inputting time-worked data for your hourly payroll process
Managing your social media posts
Tracking order entry and product shipments
Helping you manage your accounting data entry and monthly income statements
5 Expert Tips on How to Hire a Virtual Assistant
We asked folks who have hired virtual assistants in the past to share some of their insights. They recommend everything―from giving inexperienced workers a try to making sure the person you hire fits your personality. Here are their tips:
---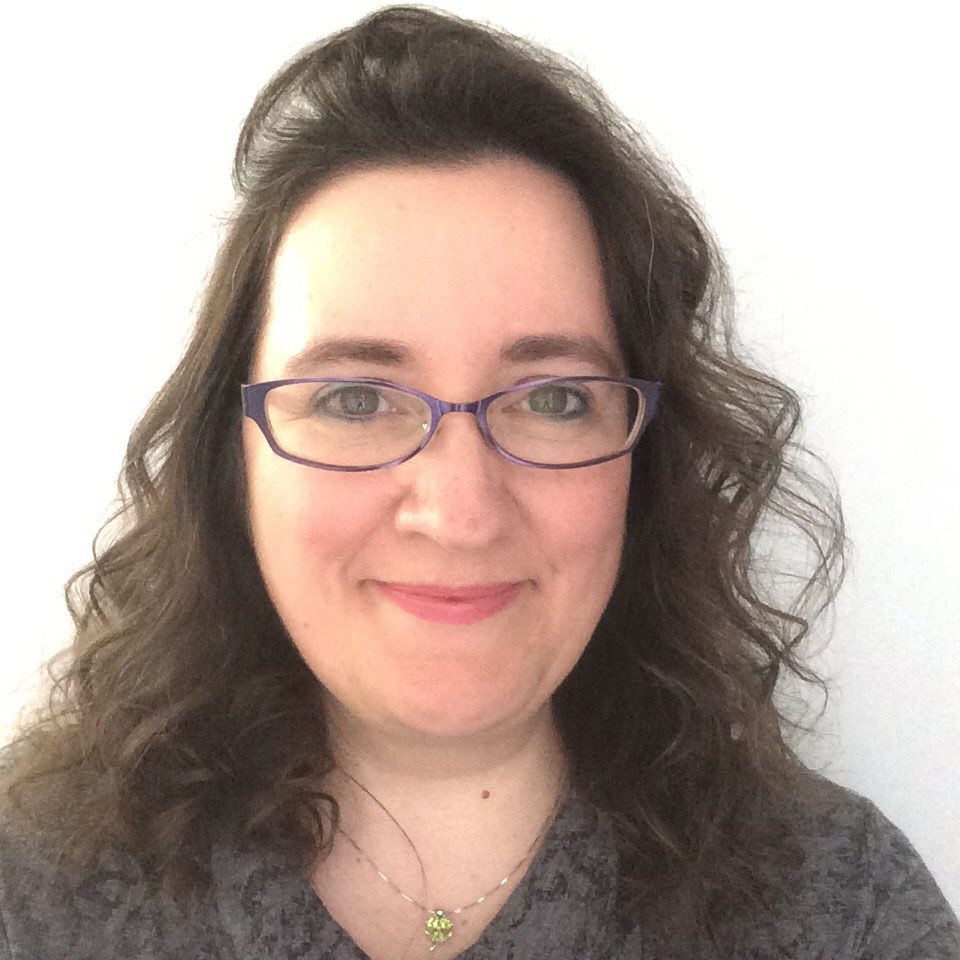 ---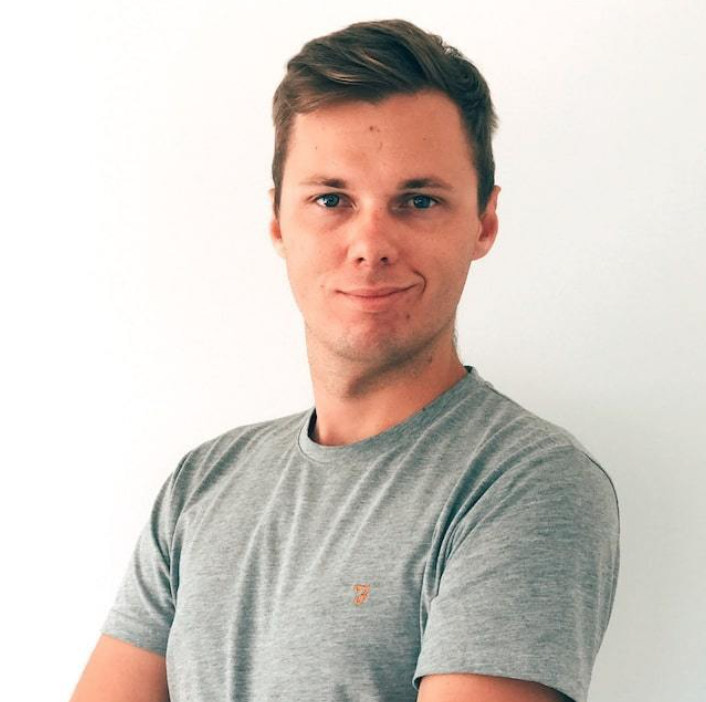 ---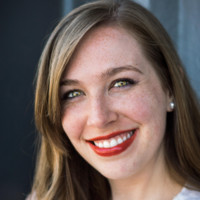 ---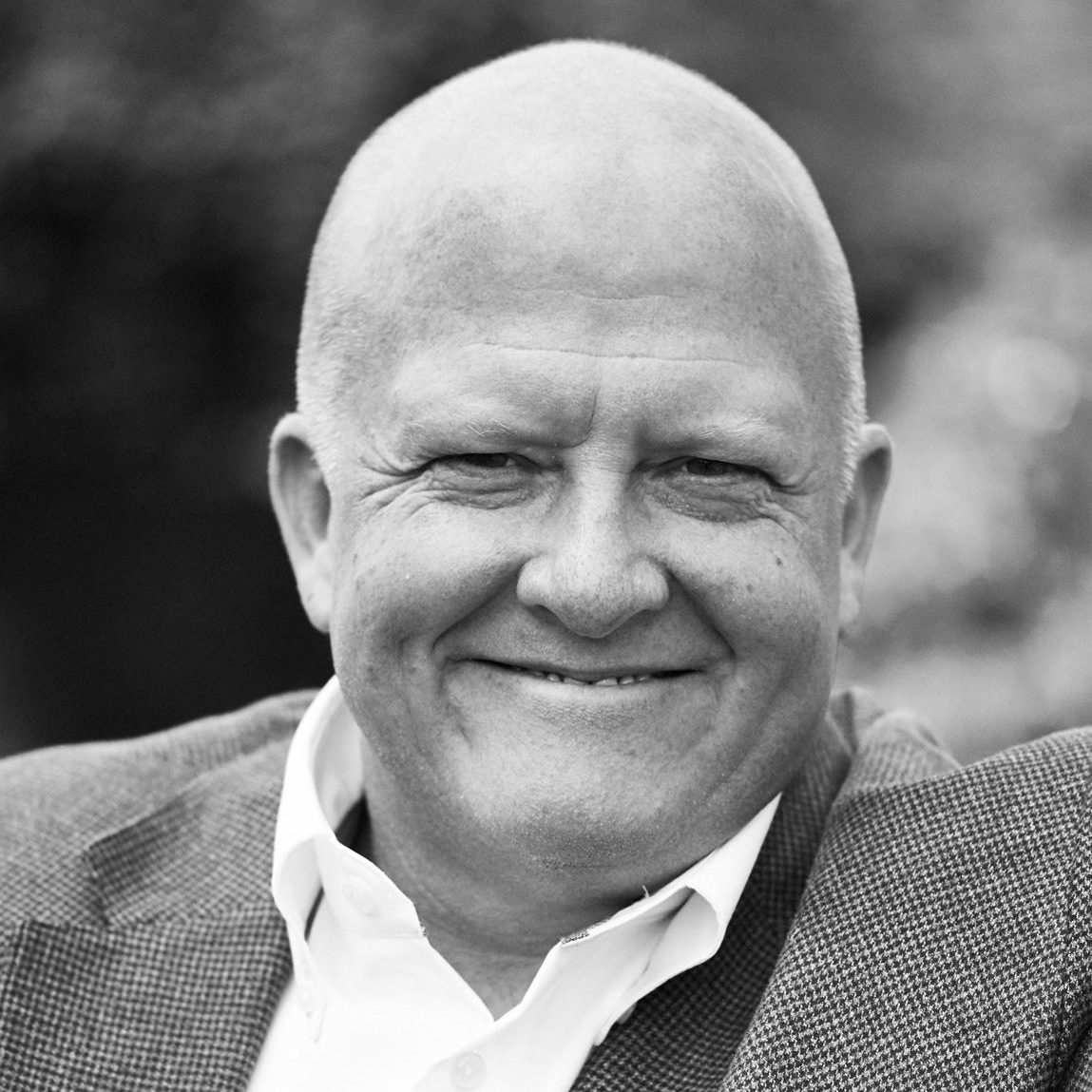 ---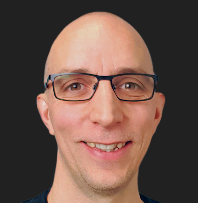 ---
Frequently Asked Questions (FAQs) About Hiring a Virtual Assistant
Those who haven't yet hired a virtual assistant may have even more questions about how it works. We've provided answers to the most common questions below.
What are the risks of hiring a virtual assistant?
One of the risks of hiring a virtual assistant is that you'll be giving them access to your data, such as your software or email accounts. It's important to manage their deliverables and your own business and data security. Otherwise, it's not much different than hiring an employee. You still have to manage their work quality and productivity and comply with all applicable labor laws.
For labor law compliance and human resources (HR) support, consider using Bambee. Starting at just $99 per month, you'll get the services of an HR professional who can support your business, provide best-practice guidance, and help you avoid potential labor law fines. Contact Bambee for a free consultation.
Is it legal to hire a foreign worker as my virtual assistant?
Yes, you can find freelancers worldwide willing to serve as a virtual assistant. Many are willing to work at lower rates due to having a lower cost of living or fewer job opportunities in their home country. To avoid workforce compliance and tax issues, it may be best to hire foreign virtual assistants through a third-party VA company.
Do I have to manage payroll taxes for a virtual assistant?
It depends. If you hire them as a 1099 contract worker, and they meet the IRS qualifications for that designation, you don't have to pay taxes on their work. Instead, you pay them a wage based on hours worked or by piece, such as the number of emails responded to or the number of documents translated. Of course, you are required to provide them with a year-end 1099.
For a low-cost payroll provider that offers W-2 payroll as well as 1099 contractor payments, try Gusto. It has onboarding, esignature, and online documents to store your contracts and employee forms, as well as direct deposit and more. Your first payroll is free with Gusto.
Bottom Line
Hiring a virtual assistant is a great way for a startup or small business to get work done when they're not yet ready to bring on full-time staff or manage payroll. A VA takes mundane and administrative work off your plate so that you can focus on growing your business.
Time etc can match you with a virtual assistant to manage back-office work and more. You can rest assured that your Time etc VA is experienced. Contact Time etc to discuss the kinds of work you might outsource to a virtual assistant. Your 20-minute consultation is free.