LinkedIn is without a doubt the premier social media platform for professionals in the majority of industries who are looking to hire new employees. It now has more than half a billion members (in more than 200 countries). Learning how to post a job on LinkedIn is simple and takes minutes.
We will guide you through a quick step-by-step process.
1. Create a LinkedIn Company Page
Setting up a LinkedIn page is a fairly easy process. The system will guide you along the way, and most of the inquiries and information you're requested to share is intuitive and straightforward. In short, you'll describe the size of your business and enter company details, like name and industry. You also need to upload a logo and website link.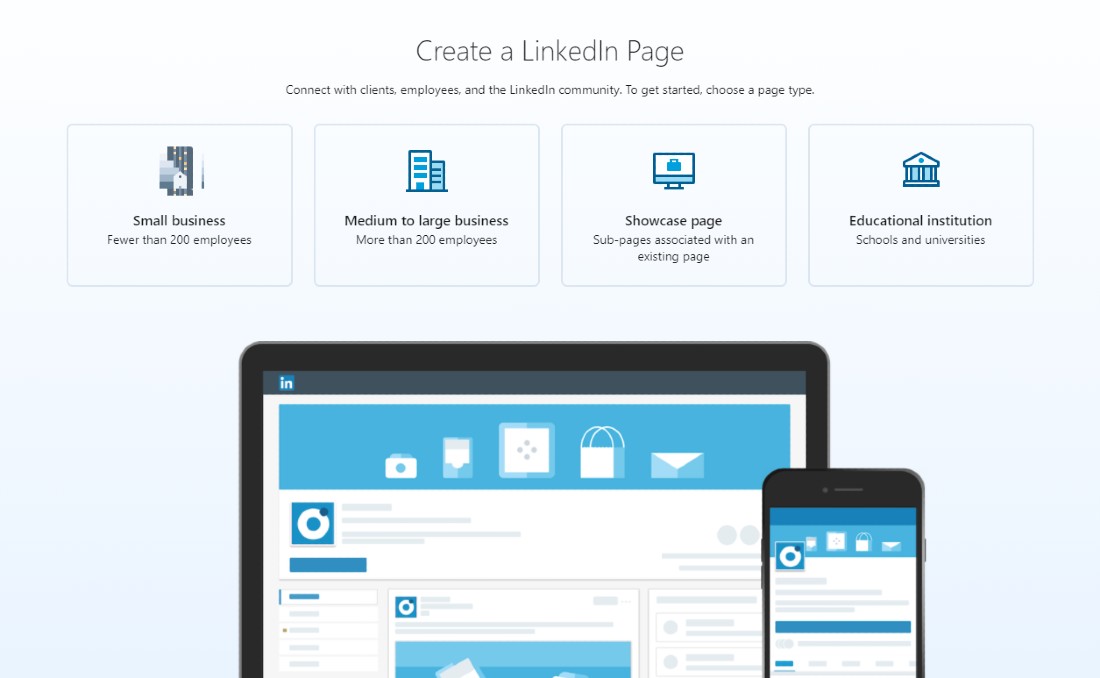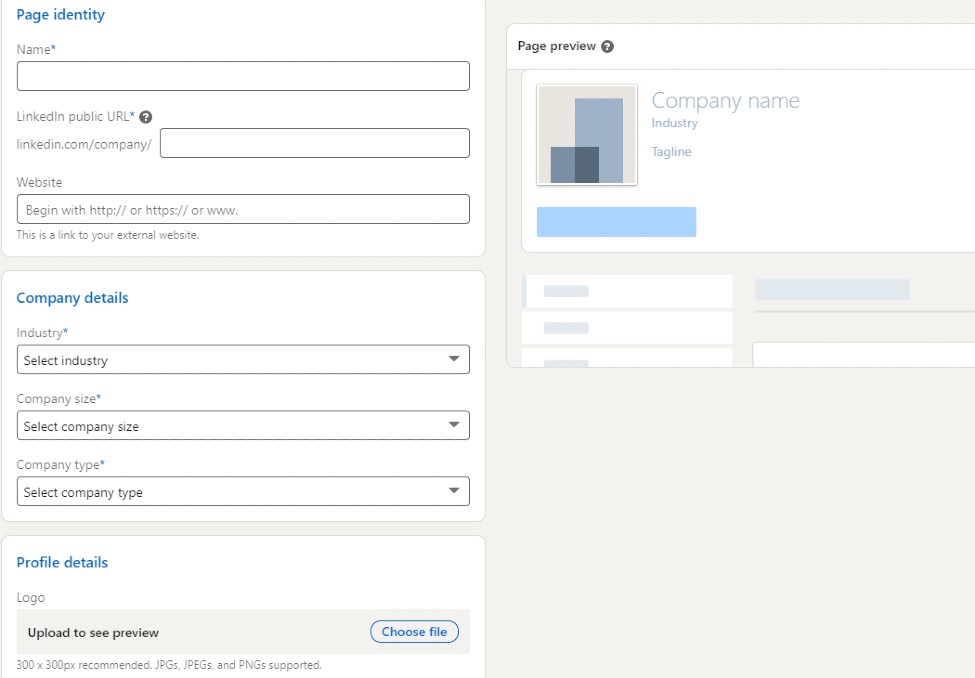 2. Go To the Job Posting Page
Click on the "briefcase" icon at the top of your homepage. This will send you to the jobs and job searches page.


3. Post the Job
Click on the "Post a Job" button.
4. Enter the Job Details
What job do you want to post? This step is where you will roll up your sleeves and write out the job posting. LinkedIn makes it straightforward, and it does not take too long to complete, especially if you have a job description. There are two main actions in this step:
Description: Enter a job description (required) in the text box.
Add skills: Specify the skills needed for the job by clicking the "Add skill" icon.
5. Add Screening Questions
Once the job details are filled in, click the "Continue" button at the bottom right-hand corner of the page. Once you reach the "Add Screening Questions" page, complete the questions that can help weed out or identify the specific qualifiers that you want candidates to confirm before submitting their resume. The two primary actions in this step are:
Applicant notifications: Select how you'll be notified of applicants.
Review screening questions: We recommend adding at least three screening questions to help you easily identify top applicants who meet your required qualifications.
Note: You will also be asked to approve a template email, which you can customize, that responds to applicants once you have reviewed their resume. If you do not select them to move forward in the process, the candidate will receive a notification similar to the one here:
Thank you for your interest in the [Position Title] at [Company Name] in [Location] Area. Unfortunately, [Company Name] did not select your application to move forward in the hiring process.
Regards,
[Company Name]
6. Set Your Budget
Setting your budget is a company-specific decision process, but we will say that if you add an amount that is at least the recommended daily amount, it typically performs better than if there is a budgeted amount below what LinkedIn suggests. On this page, you have the option to select a date to close the position (this is optional, and you do not need to select a closing date before posting your job).
Once you have selected your daily budget, click "Proceed to checkout."
7. Process Payment
Note that LinkedIn will auto-approve the recurring payments for your job posting unless you (1) manually close the ad, or (2) have pre-selected a date for it to close automatically.
If you already have a payment method on file, your default payment method will appear. Click "Add payment" if you'd like to add a new payment method for this purchase.
8. Post Your Job
That's it! Congratulations, your job posting is live on LinkedIn. We recommend checking in at least daily so that you can stay on top of resumes as they roll in.
Also note that if you are going through the job posting process on a mobile device, there are specific, step-by-step instructions for iOS and Android that will guide you through the process.
If you're using or interested in using a job aggregator, consider ZipRecruiter. You can create your own job ads and share them to LinkedIn and 100+ other job sites. Plus, you can try it for free.
Posting Jobs on LinkedIn Recruiter and LinkedIn Talent Hub
Although we do not want to confuse you, we also want to include information about LinkedIn Recruiter and LinkedIn Talent Hub, which are both enhanced platforms that not all employers use to post jobs on LinkedIn. Typically, if you've pre-purchased job slots through a corporate contract, you will utilize one of these two features.
How To Post a Job on LinkedIn Recruiter
Using Recruiter, you can create online job posts to advertise open positions at your company. These postings can be searched by job seekers throughout the LinkedIn network and will be recommended to potential candidates through the "Job Recommendations" feature.
Sign into your LinkedIn Recruiter account.
Find "Jobs" at the top of the page and select "Post a Job."
Fill in your company's name, your job title, and your location. When you're done, select "next."
Add the industry your company's working in along with any relevant skills or functions related to the job.
Review the employment type and seniority level; make changes if necessary.
Enter a company and job description.
Select the plus sign by "Add compensation" if you want those details to show on the job ad.
Enter settings for how candidates can apply: externally, internally through LinkedIn, or both.
Click the checkbox beside "Show my profile on the job post" if you want to link your LinkedIn profile to the post.
If you have a job ID, enter it under "Job Tracking." Then, "Continue."
Add skills and education needed for the job.
Select "Post a Job" to finish.
And congrats! You're done posting a job on LinkedIn Recruiter.
How To Post a Job on LinkedIn Talent Hub
As with Recruiter, within Talent Hub, you can post jobs in LinkedIn to advertise the open positions at your company; but you need to be listed as the Hiring Project Manager to get access. These job postings can be searched by job seekers throughout the LinkedIn network and will be recommended to potential candidates through the "Jobs You May Be Interested In" feature.
The job posting process can differ a little if you're in the project creation process vs posting a job in an open project.
Sign into your Talent Hub account.
Select "Create a new project" and "Add a Job Post," if you're just starting or "Projects" at the top of the page if you started the job as during a prior session. You can search for any job you've started using the search engine and available filters.
Adjust your job posting fields: company name, job title, location, job function, etc. Then, click "Continue."
Add screening questions if you want; it's optional, but we do recommend it to ensure you're getting the most qualified candidates.
Select "Choose How to Post This Job." If you want to post for free, post it as a basic listing. Use a LinkedIn Job slot to reach more people.
Select options on how to enhance your job post.
Click "Looks good. Take me to my project," to post your job.
And congrats! You're done posting a job on LinkedIn Talent Hub.
Managing Your Posted Jobs
After you have posted your job, you can refer back to it for a number of needs. At times, you will need to make an adjustment relating to the job itself, a payment method, and so on.
Here are some other reasons people refer back to the posting while it is live on LinkedIn:
Sharing a Job Posting You Have on LinkedIn
In addition to posting jobs on LinkedIn, you can also share these postings with other members of LinkedIn for free. You do not need to be connected to the person you want to share your posting with. This feature is a great tool for getting your company, brand, and open position in front of passive job seekers.
To share a job you've posted, select the following icons in the order shown below:
Jobs–>Manage Job Posts→…More–>Share in a Post Share in a Message
Bottom Line
Posting a job on LinkedIn is easy to do and, if you have the job description completed ahead of time, can be done in under 15 minutes. LinkedIn gets positive results for many companies looking to find the most qualified candidates. Be sure to follow the instructions that are provided in this article, as LinkedIn offers really clear step-by-step guidance on posting, editing, and managing posted jobs.