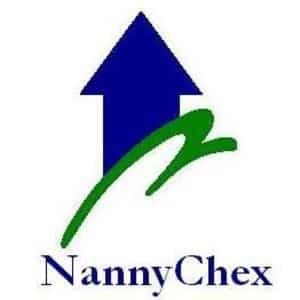 NannyChex is an exclusive pay-as-you-go payroll and tax solution that caters to household employers. You get a dedicated payroll specialist who handles your account every time—they even set up your tax accounts. Overall, it's priced higher than some nanny payroll services. It does offer a cheaper alternative to full-service that includes tax management and help with payroll, but it's on you to cut the checks.
What We Recommend NannyChex For
NannyChex is an all-in-one solution for first-time household employers who are clueless about domestic employment requirements. It has a comprehensive set of payroll, tax, and HR features that employers can trust if you want to have a total hands-off nanny payroll experience.
In short, NannyChex is best for:
Parents/Families with temporary household employees: As a pay-as-you-go payroll solution, NannyChex doesn't have a contract that you need to sign, especially if you just hire temporary household employees.
Household employers who choose to withhold their employee's income tax as a favor: You're not legally obligated to withhold federal income taxes for household employees; however, if they request for you to do so and you agree, it's a nice benefit. NannyChex doesn't charge extra for withholding and paying that on your behalf; some providers refuse to include it with nanny payroll services.
When NannyChex Would Not Be a Good Fit
Families on a tight budget: Although NannyChex has no registration and setup fees, household employers may find its service fees quite steep. It charges $125 for quarterly tax filing and $195 for W-2, W-3, and Schedule-H filing for the Tax-Only plan. The tax filing fees are quite lower for the Full-Service Plan, but it charges $6.25 to $12.50 for each deposited paycheck. If you want cheaper options, check out some of our other recommended nanny payroll services.
Employers who want payroll software with multiple integrations: NannyChex can't integrate with multiple systems. So, if you have existing third-party software that you would like to use with NannyChex, check out our guide to the best HR payroll solutions for more options.
Looking for something different? Read our guide to the best payroll services for small businesses to find a service or software that's right for you.
NannyChex Overview
PROS

CONS

No registration and setup fees
No self-service portal
New hire reporting
No In-house printing of paper checks
Dedicated account specialist
Expensive year-end tax preparation
NannyChex Pricing and Features
With NannyChex, the client has two service options: Taxes Only and Full Service Payroll. Both have free registration and setup.
Clients can get free payroll assistance for Taxes Only, but you will pay the employee on your own. Depending on the payment schedule, payroll assistance for Full Service costs $6.25 per check (weekly payroll) or $12.50 per check (biweekly to monthly payroll). There is a separate fee for quarterly tax filing and year-end report preparation, depending on the plan.
| Plans | Taxes-Only | Full-Service Payroll |
| --- | --- | --- |
| Registration and Setup fee | Free | Free |
| Payroll Processing | Free payroll assistance but the client pays the employees | $6.25 per check (weekly payroll) or $12.50 per check (biweekly, semimonthly, and monthly payroll) |
| Tax Filing | $150 per quarter (tax filing); $195 for year-end tax preparation | $80 per quarter (tax filing); $150 for year-end tax preparation |
NannyChex offers a comprehensive solution for household employers with minimal experience handling payroll and tax filing. It provides a dedicated account specialist that knows your account better than anyone. They can answer your questions about your taxes right away at no additional cost.
Here are some of NannyChex's top features:
Employer tax account and EIN set-up
New hire reporting
Processes payroll
Pays and files federal, state, and local taxes
Maintains all payroll and tax records
Prepares and files year-end report including W-2, W-3, and Schedule H
Sends reminder email requesting employee work hours each period
Provides an easy-to-use paycheck calculator
Tracks sick, PTO accruals, and vacation time
Handles workers' compensation audits, employment verifications, and unemployment insurance claims at no charge
Dedicated account specialist
Let's dive deeper into the features NannyChex offers:
Payroll Processing
NannyChex processes payroll for any pay schedule, and it can also:
Handle overtime pay calculations based on the requirements set by the Fair Labor Standards Act (FLSA) and the state you live in
Calculates, withholds, and pays your health insurance premiums and other contributions; plus automatically transfers the information to your payroll records
Enables you to pay your employees via paycheck or direct deposit
Payroll Tax Management
NannyChex does the following:
Helps you set up your EIN and local and state tax accounts
Calculates, withholds, and deposits your local, state, and federal taxes on time
Generates and files your quarterly and year-end federal and state tax reports
Prepares your W-2 and Schedule H on your behalf
Provides a team of payroll and tax experts that can assist you if you want to communicate with the IRS or any state taxing authority
HR and Time Management
NannyChex takes care of new hire reporting for you. It can also monitor your household employees' sick and vacation leave, including PTO accruals.
NannyChex Ease of Use
Easy to use
Knowledgeable payroll specialists
Payroll processing is fast
Handles correspondence with tax agencies
Responsive customer service
NannyChex is very easy to set up and use. As soon as an agreement is reached, the company immediately sets up your EIN and tax accounts for both local and state levels. Also, payroll assistance and customer support are available.
Top NannyChex Alternatives
| | | |
| --- | --- | --- |
| Best for: Households that want a hands-off approach to nanny payroll | Best for: Households wanting one point-of-contact for help managing their nanny payroll | Best for: Families that need HR support |
| Base monthly fee from: $75 | Base monthly fee from: Customized pricing | Base quarterly fee from: $150 to $225 per quarter |
| Year-end tax filing fee: $100 | Year-end tax filing fee: Customized | Year-end tax filing fee: $100 |
| | | |
If you need help evaluating which software is right for you, use our step-by-step guide to choosing the best payroll software.
What Users Think About NannyChex
Most NannyChex users left positive reviews. They pointed out that it is very easy to use and praised its very responsive payroll specialists. Meanwhile, others mentioned that it has a robust set of payroll and tax filing tools that can help process nanny payroll efficiently and accurately.
When reading through user reviews, I noticed some of these trends:
| Users Like | Users Don't Like |
| --- | --- |
| No registration and setup fees | Charges fees for quarterly tax filing and year-end preparation |
| Robust payroll and tax features | In-house printing of paper checks is not available |
| Unlimited assistance from a personal account specialist | Limited third-party integrations |
Bottom Line
NannyChex is an all-in-one payroll service exclusively for household employers. It helps you handle payroll efficiently while providing reliable tax information and tax advice that's unique to your needs. You can even provide an extra benefit and withhold federal income tax for your workers.
Schedule a free demo today.