Nanny payroll services make it easy to pay your nanny and payroll taxes. They have tools that help you comply with federal and state employer laws. We evaluated a dozen that cost from $0 to $1,400 a month, reviewed their ease-of-use, and narrowed them down to the top six, including the best overall.
Top 6 Household Employer Services 2019
| Nanny Payroll Services | Best For |
| --- | --- |
| | (Best Overall) Processing unlimited payrolls through a mobile device at no additional cost |
| Payroll by Wave | Starting & stopping payroll services for seasonal nannies at no extra charge |
| | Traveling parents who need to pay up to four nannies in different states |
| | Parents who need to fully outsource payroll |
| | Families who want to provide a full HR experience with benefits, clock-in-clock-out, etc. |
| | Parents with tight budgets and free time to process their own payroll |
How We Evaluated the Best Nanny Payroll Services
Nanny costs are deducted from your household budget, so pricing was one of our top criteria. The best nanny payroll services should help you pay your nanny by direct deposit or check (whichever is preferred), track deductions, pay taxes, file year-end forms like Schedule H (not all payroll software does), W-2, and W-3, and access other resources to help you maintain industry-specific payroll compliance. We looked at providers that offer outsourced services, software with limited services, and complete do-it-yourself (DIY) services.
We compared the best nanny payroll services using this criteria:
Cost: We looked at implementation costs, processing costs, and year-end fees.
Ease of use: Payroll service and software should be easy to access, simple to set up, and have a user-friendly interface.
Automation: You should be able to automate your payroll process in addition to your quarterly tax calculation, payment, and filing (including federal, state, and local).
Compliance: You should have access to resources that answer your compliance questions and helpful features, like tax deadline reminders, so you don't forget due dates.
Customer service: Customer service should be available by phone at least Monday through Friday.
Integrations: It should at least integrate with one popular accounting software in case you want to use or are already using software to manage your finances.
Additional features: It's a bonus if the service offers other useful features, like benefits, time clocks, and paid time off (PTO) accrual services.
Considering all of the criteria above, SurePayroll earns our recommendation as the best overall nanny payroll service. It's less than $50 per month and allows you to run payroll from a mobile device, provides a how-to guide for nanny payroll, and has a tax filing accuracy guarantee. It also has benefit options you can offer to your nanny. Sign up for a quote on the website, and try it free for 30-days.
SurePayroll: Best Overall Nanny Payroll Service

SurePayroll is an affordable payroll software that includes the features nanny employers need. You can set payroll to autopay, pay via direct deposit or check, file and pay payroll taxes, and speak with a representative six days a week. Benefits and compliance resources are also included, and you can manage everything on a mobile device.
SurePayroll Pricing
SurePayroll charges $49.99 per month for one employee and an extra $10 per month for each additional. The only other fee is a one-time $40 base charge for year-end forms, like Form W-2 and Schedule H, plus $4 per W-2 form. There are no pricing tiers, so all SurePayroll users have access to the same features. With one nanny, you can expect to pay around $600 for the year.
While it's not the cheapest service—Simple Nanny Payroll won that race—SurePayroll provides the greatest value. At half the cost of some outsourced household employer payroll services, it can compete head-to-head on basic and advanced features.
SurePayroll Features
SurePayroll is a cloud-based solution that offers all of the basic features you want from a payroll service and much more. Setup is completed in five steps and can take less than 45 minutes if you have all your information nearby. Tax filing accuracy is guaranteed, and if there are any errors, you won't be penalized.
SurePayroll's Mobile Access
Unlike our other recommended products under $600 per year, SurePayroll has a mobile app that lets you access all of your online features from any iOS or Android device. You can log in with Touch ID, enter your nanny's work hours, and preview and approve their paycheck to be direct deposited, even while away on vacation.
Employees have their own SurePayroll app that allows them to view their paycheck details, like earnings, taxes, deductions, and year-to-date totals. If nannies ever need pay stubs for income verification requests, they can access them through the app. Nannies can also check their retirement deductions and view a breakdown of state and federal tax details, so there's never any confusion about what was withheld from their check.
SurePayroll's Ease of Use
The platform is simple and easy to use. The setup dashboard is straightforward and uncluttered. You'll enter information about yourself first, like your name, email address, and phone number, before moving on to your company information. You'll select your pay period frequency and tell the system when you want to run your first payroll.
After you enter you tax ID number (TIN), the system will perform an online verification to confirm that your company's legal name matches the federal record tied to your federal tax ID number. This will help you catch any typos or other errors that could delay your tax payments. The platform also provides snapshots of any tasks you need to complete, such as reminders about upcoming payroll processing dates.
SurePayroll has an online guide you can use to learn more about nanny payroll taxes. For additional help, representatives are available by phone, email, or live chat from 7 a.m. to 8 p.m. Monday through Friday, and from 9 a.m. to 1 p.m. Saturdays, Central Standard Time.
You can also utilize the online help center. Other services, like NannyChex, aren't available on weekends, or can only be reached online like Payroll by Wave.
SurePayroll's Automation
You can set your payroll to run on autopay as long as your nanny's work hours are consistent. If they vary, you can log in up 48 hours before the direct deposit is set to run to make any changes that need to be reflected in their next paycheck. The system will automatically withhold your nanny's federal and state payroll taxes to file along with your tax payments each quarter.
SurePayroll also processes paychecks faster than some providers. It only requires two days lead time to process an off-cycle check, while NannyChex needs five business days.
SurePayroll's Compliance
Unlike Payroll by Wave, SurePayroll can pay your federal and state taxes regardless of what state you live in. This includes managing FICA, state unemployment, and federal unemployment taxes, as well as filing quarterly and year-end tax forms. It also offers a tax filing guarantee that your taxes will be filed and paid accurately and on time. If errors are made, SurePayroll will resolve and cover any fines and penalties that result from their mistakes.
SurePayroll will also provide you with a Schedule H to file with your annual income tax return. All household employers must use this form to report nanny payroll taxes.
SurePayroll's Additional Features
SurePayroll provides benefit options you can offer to your nanny. While some of our other providers, like NannyChex and Payroll by Wave, don't offer this feature, SurePayroll has partners that will allow you to give your nanny access to 401(k) benefits and health insurance. You can also purchase workers' compensation if your state requires it.
You can easily integrate other human resource (HR) solutions to help streamline your payroll process. SurePayroll has a time clock integration with StratusTime you can use if you want your nanny to clock in and out. If you're already using a time and attendance solution, like Homebase or BuddyPunch, you can sync as well. If you use QuickBooks Online, Sage 50, or other accounting software, you can transfer information seamlessly.
What SurePayroll Is Missing
In California, SurePayroll is limited in who it can service. Household employers who opt to file taxes annually aren't eligible. They must change their filing status to quarterly to be able to use the service. There's also no free state registration or federal tax ID setup in SurePayroll. Some companies, like Paychex, will work with you over the phone to set it up, and some, like NannyChex, will do it for you.
What Users Think About SurePayroll
SurePayroll user reviews are mixed regarding the service it provides. Many complimented the system on its ease of use and low cost. They like that they can run payroll as many times as they want at no extra charge. One nanny employer mentioned having an issue while she was out of the country and praised customer service for helping her resolve it. Some users complained about customer support, calling it non-responsive and lacking when it comes to fixing mistakes.
Payroll by Wave: Best Nanny Payroll Service for Seasonal Employees


Payroll by Wave is a cloud-based software that works similarly to nanny-specific payroll software but only offers full-service to six states. You can pay employees via direct deposit, pay payroll taxes, and start and stop service for seasonal employees at no additional charge. It's affordable for price-conscious families and includes free invoicing and accounting software.
Payroll by Wave Pricing & Features
Depending on where you live, Payroll by Wave's service costs from $288 to $468 per year, a little less than SurePayroll. You can choose between two plans that primarily differ in who pays and files payroll taxes. Employers in New York, California, Washington, Texas, Florida, and Illinois are automatically opted into the Tax Service plan, which includes automatic tax filing and payments. Others must sign up for the Self-Service Plan.
Payroll by Wave Plans & Features
| | Self-Service | Tax Service |
| --- | --- | --- |
| Pricing | $20 monthly base + $4 per active employee/contractor | $35 monthly base + $4 per active employee/contractor |
| Calculates Wages & Taxes Due | ✔ | ✔ |
| Pay via Direct Deposit | ✔ | ✔ |
| Cloud-based | ✔ | ✔ |
| Customer Support | ✔ | ✔ |
| Free Deactivation | ✔ | ✔ |
| Integrates w/ Wave's Apps | ✔ | ✔ |
| Automatic Tax Filing & Payments | | ✔ |
Payroll by Wave's Ease of Use
The online software is intuitive and user-friendly. The payroll dashboard is easy to follow and displays a to-do list and important dates to keep in mind. It also uses large font and priority placement to make it easy for you to see how much your next payroll will cost, when it should process, and where to go to approve it.
If you need help after becoming a customer, you can request priority assistance through the online platform or via email. If you just want general information, you can submit a request using the website's online form. You can also access the online help center if you or your nanny have specific questions about using the software.
Payroll by Wave's Automation
If you live in California, Florida, New York, Texas, Illinois, or Washington, Payroll by Wave will automatically transfer your tax payments and file the paperwork with your state tax office and the IRS. If you live in one of the other 44 states, it will calculate how much money you need to pay your nanny and the federal and state taxes you owe. All you'll have to do is approve paychecks in the system and pay and file the tax paperwork yourself.
Payroll by Wave also provides automatic calculations for vacations, bonuses, and other benefits to help you track them. This saves you time from having to manually calculate each pay period.
Payroll by Wave's Compliance
To ensure you don't miss any deadlines, Payroll by Wave sends payroll reminders to your inbox. It doesn't provide full tax service for all states, but it does give all users the tools to ensure their taxes are paid accurately. You can also use it to generate the W-2 form you're legally required to give your nanny by January 31 of the following year.
When you set your nanny up as an employee in the system, you can enter her email address, and Payroll by Wave will send her an email with a link so she can set up her direct deposit. Labor law usually requires you obtain your employee's permission before paying through direct deposit, so this helps to protect you.
There's also a time sheet feature you can use to enter your nanny's work hours for the week. Depending on where you live, the number of days worked per week may determine how much paid time off (PTO) you're entitled to provide. Tracking and paying overtime correctly is also important for complying with federal and state laws.
Payroll by Wave's Additional Features
Wave offers free solutions, such as accounting, invoicing, sales, purchases, and banking, that other household employer services don't, and you can access all of them as needed from the main dashboard. They sync with the payroll software in the application, so you don't have to do double work. Payroll by Wave also provides seamless integration with Google Sheets, PayPal, Shopify, Square, Mailchimp, and many other popular software products to streamline your experience even more.
What Payroll by Wave Is Missing
Payroll by Wave is missing tax payment and filing automation for 44 states, compared to the 50 states SurePayroll services. Although it does provide the calculations employers need to pay and complete the paperwork, it requires more self-directed research than providers like Paychex or NannyChex to ensure you're paying everything you should and to the right agencies. The service also doesn't produce a Schedule H, like SurePayroll.
Payroll by Wave doesn't partner with any insurance brokers, so you will need to find benefit providers on your own if you want to offer benefits to your nanny. It does, however, have a benefits and deductions feature you can use to withhold premium payments if you want to self-manage your nanny's benefits or if you want to add a monthly contribution so she can purchase and manage herself.
What Users Think About Payroll by Wave
Payroll by Wave's user reviews are full of pros and cons. Most users like that the software is user-friendly, easy to learn, and comes with free features. There are some complaints that the app crashes and about the lack of full service payroll in all states. Some users had poor experiences with customer support and felt it was very limited and slow to respond.
Savvy Nanny: Best Nanny Payroll Service for Hiring Multiple Nannies


Savvy Nanny Payroll is a do-it-with-you payroll service. It provides the software needed to file and pay all state and federal taxes, pay wages via direct deposit, create pay stubs, and download payroll detail to QuickBooks, if you need to. It's affordable, and you pay the same rate whether you have one or four employees.
Savvy Nanny Payroll Pricing
Savvy Nanny Payroll's service costs less than nanny payroll services that offer similar features. While most providers charge for each employee, you can hire up to four employees at $39 per month and pay only $1.50 extra for additional employees above the four. And unlike Paychex, there are no setup costs. Year-end form filing is included in the base price, not as an add-on like SurePayroll.
Savvy Nanny Payroll Features
This payroll service provides all of the basic features that nanny employers need to maintain compliance. You can file and pay all state and federal taxes and some local taxes too. You can also pay your nanny with direct deposit or write your own checks. After setup is complete, everything is handled electronically. The software is user-friendly, but guides you through setting up your account, unlike NannyChex, which handles setup for you.
Savvy Nanny Payroll's Ease of Use
The software is easy to use. Its interface helps you stay organized and avoid missing deadlines with a to-do list front and center. Online setup is simplified with a wizard that guides you through every step. If you don't have your Federal Employer Tax ID Number or state unemployment insurance rate, it will provide information that directs you to the right forms.
Savvy Nanny Payroll's Compliance
Savvy Nanny Payroll's features were designed to help nanny employers stay compliant. With each payroll run, it automatically calculates how much you owe in federal and state taxes and allows you to pay electronically with the click of a button. Instead of paying quarterly like other software providers, you pay your actual taxes on a monthly schedule. You even get email reminders when it's time to pay.
The payroll service automatically fills out your federal and state tax forms, so all you have to do is review and submit. It also automatically prepares W-2 forms for all your employees at year-end. And when you're ready, you just print and distribute by the federal deadline.
Savvy Nanny Payroll's Customer Service
Although not on-demand, the customer support team was responsive and direct. The service guarantees a response within 24 hours if you send an email or leave a voice message. We chose to send an email with questions about the software around 4 p.m. Eastern Time and received an email back an hour later. The client service manager responded to every question directly, but didn't elaborate as much we would've liked on available reporting.
Savvy Nanny Payroll's Additional Features
If you hire nannies while you're out of your home state, you may need Savvy Nanny's multi-state filing. It's an extra $9 per month, but it helps you stay compliant. The service also provides 1099 filing as an add-on to year-end service. It's an extra $30 for all 1099s.
What Savvy Nanny Payroll Is Missing
The software is only capable of filing local taxes for a few localities, like New York City. If you live in Philadelphia and need to pay local taxes, you're not eligible for this feature. The system will let you know if you're subject to local taxes, and how much you owe. You just can't pay through the online portal.
Similar to Payroll by Wave and SurePayroll, it offers a one-month free trial; however, it won't allow you to access it without providing your credit card information. It also lacks on-demand phone support that most nanny payroll providers have. The website encourages you to send an email if you need support, and it provides a phone number you can call to leave a message.
The software service is not available in all states. It only partners with states in which the online software is compatible with the monthly filing frequency and forms required and states where you can file and electronically pay without paper coupons.
What Users Think About Savvy Nanny Payroll
Savvy Nanny Payroll user reviews were mostly positive. Most users appreciated that the service is inexpensive compared to other products on the market and helps pay their nannies and manage taxes. A couple mentioned that setup is a bit more complex than others, but highlighted the fact that the system guides you through it. One user complained he was given incorrect information about the system's capabilities.
NannyChex: Best Nanny Payroll Service for Fully Outsourcing Payroll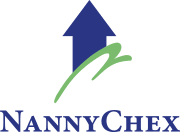 NannyChex is an excellent nanny payroll service for parents who don't want to manage their nanny payroll at all. The service will set up your Federal Employer Tax ID Number and register you as an employer with your state. Plus, it will pay your nanny and tax bill. Pricing is average compared to industry standards.
NannyChex Pricing
Rather than offering a flat rate, like Savvy Nanny, NannyChex offers two service options between $695 and $795 per year. You can choose the Full Service or Taxes Only plan, depending on how much work you want done for you. With both, registration and setup are free, but with the Taxes Only service, you pay your nanny.
NannyChex Pricing Plans
Full Service

Taxes Only

Total Cost

Approximately $795 per year

Approximately $695 per year

Processing Cost

$6.25 per weekly payroll

$12.50 per bi-weekly, semi-monthly & monthly payroll

Free payroll assistance

You write the checks

Quarterly Tax Filing

$80 per quarter

$125 per quarter

Year-end Preparation

$150

$195
NannyChex Features
NannyChex offers an impressive set of features for parents who don't want to manage payroll at all. Unlike some of our other options that were partially automated or full DIY, like Savvy Nanny, NannyChex will handle everything for you. Regardless of the plan, your setup, new hire reporting, tax filing and payments, and correspondence with tax agencies are all taken care of.
NannyChex's Ease of Use
The service is easy to use. Setting up is as easy as entering basic information about yourself on the site, like name and date of birth, in addition to your employee's name, start date, pay frequency, and pay rate. Once you submit, NannyChex will have everything it needs to officially set you up in the software. You have free unlimited assistance from your personal account specialist if you have questions about your nanny's payroll, taxes, or year-end tax information.
Another feature NannyChex simplified is reporting your nanny's hours. With Paychex, you have to set aside time to speak with a representative over the phone each period, but NannyChex will send you an email to reply to when you have the time.
NannyChex's Automation
With NannyChex, everything has some level of automation, like payroll and payroll tax filing and payment. And even if you choose the Taxes Only plan, you can utilize NannyChex's online paycheck calculator to help you determine what to pay. The service will also set up all of your employer accounts, like state unemployment and Federal Employer Tax ID Number, instead of walking you through it like Savvy Nanny. It also handles new hire reporting and year-end tax form filing.
NannyChex's Compliance
Most of the features NannyChex offers are related to compliance. The service files and pays all federal, state, and local payroll taxes on time, unlike Savvy Nanny, which only handles federal, state, and a few localities. Also when you first hire your nanny, NannyChex will collect the I-9 form from her and submit it by the third business day after her first day so you can avoid penalties for not reporting.
NannyChex's Customer Service
Customer service is available from 7 a.m. to 5 p.m. Mountain Time on Monday through Friday via phone and email. To evaluate, we submitted a request one morning for more information through their online "Contact Us" form. A representative called us that afternoon and left a voice message when we didn't answer. She also emailed us to let us know she called and to provide a brief summary of their services.
When we called back, the representative was very personable and patient as we homed in on the details of the service. She explained everything in-depth and provided useful information to help us understand how the payroll service works.
NannyChex's Additional Features
NannyChex offers numerous additional features at no additional cost while other providers charge for them. It handles workers' compensation audits, employment verifications, unemployment insurance claims, and garnishments. It also manages all correspondence from tax agencies, so you won't be the first point of contact for the IRS when it's regarding your nanny.
What NannyChex Is Missing
NannyChex doesn't offer software, which can be challenging if you're looking for a payroll service and software to give you some control. If you need to change your nanny's hours worked or get access to your payroll records, you have to reach out to NannyChex to assist. You also don't have access to benefits with this platform. If you want to make it easier for your nanny to purchase health insurance, you have to add your contribution to her check so she can manage it.
What Users Think About NannyChex
NannyChex user reviews were good. Most users like that the service does everything for you at a reasonable rate. Customer service was rated highly, especially by those who have been using the system for years. We were unable to find a negative review. We looked on numerous third-party sites, like Yelp and parenting blogs.
Paychex: Best Nanny Payroll Service for a Full HR Experience

Paychex is an all-in-one human resource (HR) solution you can use anywhere. You can use it to pay your employees via check or direct deposit, make payroll tax deposits, and take advantage of 24/7 customer support. You can also use it to offer benefits to your nanny and work with your dedicated payroll specialist to resolve any issues that arise.
Paychex Pricing & Features
Paychex doesn't publish its pricing online, but we were able to access the plan features and get a quote for our recommended best plan for household employers, Paychex Flex Select. You'll end up paying around $1,142 for the year when you include the $200 implementation fee.
Paychex Plans & Features
| | Express Payroll | Paychex Flex Select | Paychex Flex Pro | Paychex Flex Enterprise |
| --- | --- | --- | --- | --- |
| Pricing | Less expensive; prices N/A | $18 per payroll/per employee + $200 implementation | More expensive; prices N/A | More expensive; prices N/A |
| Automatic Tax Payment/Filing | ✔ | ✔ | ✔ | ✔ |
| Checks, Direct Deposits, Paycards | | ✔ | ✔ | ✔ |
| Dedicated Payroll Specialist | | ✔ | ✔ | ✔ |
| New Hire Reporting | | ✔ | ✔ | ✔ |
| HR Library | | ✔ | ✔ | ✔ |
| Time & Attendance | | | ✔ | ✔ |
| PTO Accrual Reporting | | | ✔ | ✔ |
| Employee Screening | | | ✔ | ✔ |
| Benefits Admin | | | | ✔ |
| Garnishment | | | | ✔ |
Paychex is more expensive compared to other providers in the industry that are between $450 and $800 per year, but it does provide additional features. Our representative waived the $200 implementation fee and lowered our weekly pay fee by $2, so our final annual quote was $832. This doesn't include year-end services, like printing W-2s, which cost an additional $75 plus $6.75 for each W-2 form.
Paychex's Mobile Access
Unlike most nanny payroll services, Paychex has a mobile app, similar to SurePayroll's. You can download it on any iOS or Android device and run your payroll from anywhere. You can also customize the dashboard to show the information that's most important to you. Use it to access your nanny's benefit elections and to automatically call to make changes. Your nanny can use the employee self-service app to view check stubs, tax forms, and retirement information.
Paychex's Ease of Use
Using Paychex is more complex than the more basic software, like Payroll by Wave, but the resources, training, and support Paychex provides makes it easy to learn. The dashboard is intuitive and has the menu placed on the left. Your payroll details and cash requirements are easily visible, so you are always aware of what should be debiting your bank account.
When you're ready to run your first payroll, a Paychex representative will give you online training from start to finish. If you still need help, you can request a follow-up call. As a Paychex Flex Select customer, you'll receive a dedicated payroll specialist available to help you at any time. The 24/7 customer support team is also useful. You can call, email, or start an in-app chat session.
Paychex's Automation
With Paychex, you can set your payroll to autopay if your nanny's working hours will be consistent. And even if they're not, you can submit their hours over the phone or online, and their paycheck details will be updated. This saves you more time than if you had to manually update the way you do in Payroll by Wave.
Paychex will file and pay your state and local payroll taxes, including income, if applicable, and unemployment. It won't pay federal taxes for household employers, unless you pay an additional fee, but will help you pay them yourself. New hire reporting is automated. Also, if you opt to offer benefits, like insurance or 401(k), deductions will be automatically withheld and paid to the appropriate vendors, similar to how SurePayroll handles deductions.
Paychex's Compliance
If you don't already have a Federal Employer Tax ID Number or state registration number, your payroll specialist will help you set them up so you don't have issues during tax time. The representative will walk you through it over the phone or do it for you while you verify your information. You will also receive automatic state and local tax filing, guaranteed. Unlike with DIY service Simple Nanny Payroll, if your state or local taxes are late or submitted with errors, Paychex will cover any penalties.
Paychex's Additional Features
Paychex offers additional features, like benefits, employee screening, time and attendance solutions, state unemployment service support, and much more that you can choose from to improve your nanny payroll experience, but they cost more money. You can also integrate with accounting solutions QuickBooks Online and Xero, and time clocks When I Work and Buddy Punch if you purchase their general ledger service feature.
What Paychex Is Missing
Paychex charges extra to process garnishments, while most nanny service providers, like NannyChex, do this for free. It also doesn't file or pay federal taxes for household employers unless you pay extra. It's similar to Simple Nanny Pay in this regard, although it costs more than seven times as much.
What Users Think About Paychex
Paychex user reviews are mixed. Most who used it to pay their nanny appreciated the customer service and help paying taxes it provides, but there were different opinions on their customer service.
One customer who used Paychex for her nanny complained that Paychex only withheld and paid the taxes from her nanny's paychecks, failing to deduct and pay her employer payroll taxes. She said that by the time she noticed, she ended up owing over $10,000 for employer taxes and had to pay upfront. Another user recommended Paychex and praised the customer service team. Her only complaint was that the mobile app never worked.



Simple Nanny Payroll is an online DIY payroll service that helps you stay compliant with nanny tax laws. It makes it easy to calculate how much you owe in taxes and wages and saves your payments and paychecks. It's cheaper than other nanny payroll services and gives you control of your payroll process.
Simple Nanny Payroll Pricing
Pricing is comparable to other DIY payroll software but much cheaper than partially or fully outsourced providers, like Paychex and NannyChex. There are no implementation fees or additional costs per quarter. You'll pay a flat fee of $29 per year, and there are no additional fees.
Simple Nanny Payroll Features
Like other providers, Simple Nanny Payroll's features address the most important parts of nanny payroll: Paying your nanny and paying your taxes. The primary difference between Simple Nanny Payroll and traditional household employer payroll services is that it gives you the data you need to process payroll instead of processing it for you. It supports all states, including California, and even helps you with the data you'll need for year-end forms.
Simple Nanny Payroll's Ease of Use
The platform is easily accessible online and has an intuitive user dashboard. The menu items are on the left, and the descriptions are easy to follow. Set up is simple but takes more work than NannyChex, which has representatives to do it for you. You have to set up your nanny's information and pay details along with your employer tax rates.
Once you enter your nanny's work hours and pay rate, the system will calculate their gross and net pay, federal and state income taxes, and the employer taxes you owe. It provides guidance and links within the system to give you a starting point if you get confused, such as when trying to set up unemployment tax rates. As long as you know your deadlines, employer information, and agencies you need to pay, you should be able to make accurate tax payments.
Simple Nanny Payroll's Compliance Features
The platform has a tax payment calculator feature you can use to track payments you make to government tax agencies. They're labeled by quarter, tax agency, and payment period end date, so it's easy for you to see what you've paid, when, and to whom.
You can use the paycheck calculator to calculate the yearly totals you'll need to complete Forms W-2 and W-3 by the end of January, and it provides a link to a tool you can use to generate the forms. There are also generic tax settings you can use to add additional tax payments if you're in states that have extra requirements, like California and New York.
Simple Nanny Payroll's Customer Service
You can reach out for help through the platform by sending a message in the "Contact Us" section. We sent a message on the weekend with a question about add-ons and received a reply within two hours. The owner referred us to the IRS Household Employers' Guide and state Department of Revenue.
There are no extras when it comes to customer service as there's no support phone number or hours, but it can be useful if you're struggling to understand part of the software. The owner is responsive and helpful.
What Simple Nanny Payroll Is Missing
Simple Nanny Payroll is missing personal on-demand customer support. For the most part, you're expected to use the tips within the system to navigate. The service also doesn't pay your nanny or your payroll taxes. It just gives you the tools to do it yourself.
What Users Think About Simple Nanny Payroll
We didn't find as many Simple Nanny Payroll reviews as we did other popular services, like Paychex and Payroll by Wave, and the ones we did find were mixed. Users who don't mind doing payroll on their own found the service useful and easy to use. Another user commented that the service is "too DIY," and he couldn't figure out how to use it.
Bottom Line
Paying your nanny and complying with employer payroll tax laws can be daunting if you've never done it before, so using a good payroll service is essential. There are different options available depending on whether you want to partially or fully outsource the payroll process or do it yourself with minimal help. Prices range from $30 to over $1,000 per year.
You'll find that of all the services we reviewed, SurePayroll provides you with the greatest value for your money. It's convenient, affordable, and allows to you pay your nanny and payroll taxes without feeling alone. Try a 30-day trial today.