SurePayroll Review: Is It Right for Your Business in 2022?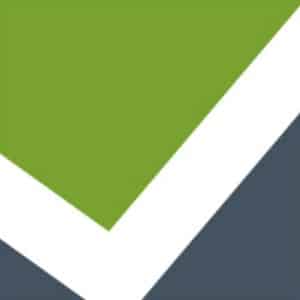 What We Recommend SurePayroll For
With over 20 years of payroll and tax experience, SurePayroll has been helping small businesses run payroll and comply with tax laws and regulations at an affordable price. It has earned spots in several of our best payroll software lists, including best payroll apps, best payroll software for Mac users, and others highlighted below.
It offers automatic and unlimited pay runs, flexible payroll options, a mobile app, and even access to employee benefits. In addition to providing an online software that's easy to set up, learn, and use, SurePayroll has flexible tools that can handle the wage processing needs of various small businesses, including restaurants and household employers.
In short, SurePayroll is best for:
When SurePayroll Would Not Be a Good Fit
Large companies: Businesses planning to quickly scale to 1,000+ employees may not find SurePayroll a fit for their requirements—its reporting and payroll features are designed for businesses with a simple structure, and its HR features may not be as robust as you need. The range of SurePayroll pricing plans isn't really suitable for businesses of different sizes. Check out our guide to HR payroll software for more options.
International payroll operations: SurePayroll does not support payroll for international employees or even those assigned in US territories. Check out our guide on top international payroll providers as they are better suited for this.
SurePayroll Overview
PROS

CONS

Affordable
Not customizable
Flexible payroll plans with a DIY tax filing option
Local tax filing in Ohio/Pennsylvania and multistate filings require add-on monthly fees
Offers tax calculation and penalty tax filing guarantees
Doesn't pay international employees
Has US-based support with extended weekday and weekend hours
Integrates with only time clock and accounting software; third-party integrations cost extra
SurePayroll Pricing
SurePayroll's pricing plans consist of a Self Service plan ($19.99 monthly plus $4 per employee) that requires you to handle tax filings yourself and a Full Service option ($29.99 monthly plus $5 per employee) where the provider will file payroll taxes for you. Both come with unlimited pay runs, automatic payrolls, direct deposits, online pay stubs, and new hire state reporting. You can even purchase add-on solutions (like accounting and time clock software integrations) to customize your plan.
Self Service

Full Service

Monthly Pricing

$19.99

$29.99

Per Employee Fees

$4

$5

Unlimited Pay Runs

✔

✔

Multiple Pay Rates and Bonuses

✔

✔

Direct Deposit

✔

✔

Payroll Processing Timelines

4 days*

2 days

Payroll Tax Filing Service

N/A

✔

Year-end Reporting

(W-2/1099 Forms)

N/A

✔

Online Pay Stubs

✔

✔

New Hire Reporting

✔

✔

HR Forms and Compliance Posters**

N/A

✔

Access to an HR Adviser**

N/A

✔
*For a monthly fee of $7.99, you can upgrade to two-day payroll processing.
**Subscribers can access HR forms, compliance posters, and an HR Adviser for $9.99 per month.
If your business is located in Ohio or Pennsylvania, note that SurePayroll charges extra for local tax filings. You also have to pay add-on fees for multiple state filings and integrations with time clock and accounting software.
SurePayroll Add-Ons
Multiple state filing: $9.99 monthly
Ohio or Pennsylvania local tax filing: $9.99 monthly
Time clock integration: $9.99 monthly
stratustime integrated time clock: $5 plus $3 per employee monthly
Accounting integration: $4.99 monthly
SurePayroll Features
SurePayroll is a user-friendly software that small businesses can use to process payroll quickly and accurately, and you are free to choose whether you will handle the tax filing yourself or not. While it has a step-by-step setup wizard that's easy to follow, its representatives can also help new users through the process for free. Let's take a look at some of SurePayroll's essential features to help you determine if it fits your requirements.
Payroll Processing
Aside from unlimited pay runs, you can set up multiple pay rates, bonuses, and pay schedules. Employees and contractors can be paid either through paper checks or via two-day direct deposits. It also offers flexible payroll options, such as automatic pay runs and next-day or same-day expedited payroll—and you can run all these functions on SurePayroll's mobile apps for iOS and Android devices (it ranked on our best payroll apps guide). You can even cancel a payroll in case you have to correct an error, provided you spotted the mistake shortly after completing the pay run and clicked the "Cancel Payroll" button within SurePayroll's cancellation time period.
You can run payroll the next or same business day if you follow SurePayroll's processing timelines:
Next-day payroll: Schedule and run payroll by 3 p.m. Central time of the prior business day
Same-day payroll: Schedule and run payroll by 10:30 a.m. Central time of the same business day
Note that new clients are not eligible for SurePayroll's flexible payroll options. You have to have run at least six payrolls with the provider. Additionally, you shouldn't have had any non-sufficient funding issues within the last six months.
---
Payroll Tax Management
SurePayroll calculates, withholds, and pays payroll taxes accurately and on time. If you subscribe to its Full Service plan, it promises to pay any penalty as a result of mistakes made by its representatives. It can also help you with the following:
File and pay federal and state unemployment insurance on time
File year-end reports (940, 941, W-2, W-3, 1099, and 1096)
File 1040-ES and Schedule-H for nanny taxes
If you live in Ohio and Pennsylvania, however, you have to pay $9.99 per month to have your local taxes paid. Additionally, multistate tax filings require add fees of $9.99 monthly.
---
HR Tools
SurePayroll may not offer robust HR tools to help you hire, onboard, and manage employees, but it does provide HR resources that include forms, compliance posters, and even access to an HR adviser. You get these for free if you're a Full Service subscriber, although you can pay extra for it ($9.99 monthly) if you signed up for its Self Service plan.
In addition, SurePayroll has basic tools to help you securely store and manage employee information for your pay runs. It also handles new hire state reporting for you. In case you have incoming new employees, SurePayroll offers pre-employment screening services like background checks, drug screenings, behavioral assessments, and skills testing. You can even use its "personal development inventories" solution to help produce objective employee assessments for your staff and identify their strengths and growth opportunities.
---
Employee Benefits
Through partnerships with licensed insurance agencies like Paychex Insurance Agency, The Hartford, Travelers, and Liberty Mutual, SurePayroll connects you to benefits options you can offer to employees. These benefits include pay-as-you-go workers' compensation insurance, 401(k) retirement plans, and health insurance.
---
Third-Party Software Integrations
Unlike similar payroll providers that have robust third-party software partners, SurePayroll integrates with only two types of systems:
Accounting: AccountEdge, Less Accounting, Kashoo, QuickBooks, Sage 50, Xero, and Zoho Books
Time clocks: Buddy Punch, Homebase, SpringAhead, stratustime, TimeForge, and TimeTrex
---
SurePayroll Ease of Use
User-friendly with an intuitive dashboard
Email payroll reminders
Knowledgeable support staff
Supports multiple payroll options
Mobile application to run payroll anywhere
Self-service portal
SurePayroll is very easy to set up and use, provided that all of your business and employee information is available. You can navigate through its dashboard with ease since its interface is not overwhelming and the learning curve isn't steep. In case you need assistance, SurePayroll's customer service is available from Monday to Friday, 7 a.m. to 8 p.m. Central time, and on Saturdays from 9 a.m. to 1 p.m. Central time
What Users Think About SurePayroll
| Users Like: | Users Don't Like: |
| --- | --- |
| Software is user-friendly | Logging in to the system requires text verifications |
| Ease of processing payroll | Reports aren't robust |
| Affordable for most small businesses | Inconsistent customer support quality |
Many of the SurePayroll reviews on third-party sites like G2 and Capterra are positive. Users appreciate its affordability, efficient payroll tools, and easy-to-use interface. Some reviewers also mentioned that the software works seamlessly once it is set up. On the other hand, a few users dislike waiting for SMS verifications before they can log in to the system.
In terms of customer support, many complained about having to wait long before they could contact its support team. The quality of support also seems to depend on the customer rep that users were able to contact—some of the reviewers said that the reps who handled their case were helpful, while others were unhappy with the service they received, even citing difficulties getting SurePayroll to help with addressing tax issues and filing errors.
At the time of publication, SurePayroll reviews on popular sites earned the following scores:
Top SurePayroll Alternatives
Best for: Small businesses

Best for: QuickBooks accounting small business users

Best for: Startups planning to grow significantly

Base monthly fee from:

$39–$149

Base monthly fee from:

$45–$125

Base monthly fee from:

$39

Per employee monthly fee from: $6–$12

Per employee monthly fee from: $4–$10

Per employee monthly fee from: $5
If you're not sure if SurePayroll is right for you, check out our list of top payroll systems for more options.
Bottom Line
SurePayroll is a user-friendly and affordable payroll software that's ideal for small businesses, household employers, and even restaurants. It has a self-service payroll plan if you prefer to handle tax filings yourself, and a full-service payroll that includes automated payroll tax payments and filings. You do have to pay extra for certain features like multistate payroll and time and attendance integrations. Overall, it performs all of the basic functions you need to pay employees and even provides same-day expedited pay runs should you require it.
Sign up with SurePayroll for a 60-day free trial—no credit card required.