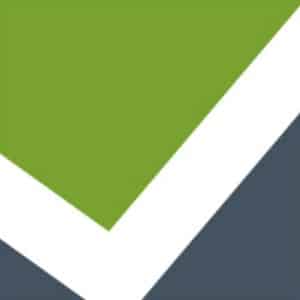 SurePayroll helps small companies run payroll, plus manage employer taxes and payments, benefits and HR management, and quarterly and year-end reporting. It is ideal for small businesses, families, and nonprofit organizations that need a budget-friendly and simple payroll system.
What We Recommend SurePayroll For
With over 20 years of payroll and tax experience, SurePayroll has been helping small business owners run their payroll and comply with tax laws and regulations at an affordable price. It offers flexible payroll options, a mobile app, HR and tax forms, plus a variety of payroll reports.
In short, SurePayroll is best for:
Household employers: SurePayroll is a top pick for nanny payroll services for household employers, because it is affordable and easily accessible via a mobile app. It also prepares Schedule H that all household employers are required to submit with their 1040 annual filing, something you won't get with every payroll service.
New single-employee businesses: You can choose between self-service and full service payroll, and it's easy to switch from one to the other when needed–some single-employee businesses opt to handle tax filing themselves initially to save money. Once you begin to hire, you can add on pre-employment screening and new hire reporting. You can also access affordable workers' compensation insurance pay-as-you-go plans, flexible 401(k) retirement plans, and health insurance plans.
Small businesses that live in areas charging local taxes: Any small business can have access to SurePayroll's tax compliance services—from calculating, withholding, filing, and paying of federal, state, and local taxes. This is a plus, because some payroll providers don't automatically pull in tax rates for county and other local taxes.
Small companies with employees in multiple states: Although it costs extra ($9.99 per state beyond the first) to run payroll in more than one state, SurePayroll can handle it, and it's still affordable. This is great for small businesses that have a few remote employees that are distributed throughout the U.S., because it allows them to maintain payroll compliance in multiple states without having to sign up for more complex (& costly) payroll services they don't need.
When SurePayroll Would Not Be a Good Fit
Large companies: Businesses planning to quickly scale to 1,000+ employees may not find SurePayroll fit for their requirements; reporting and other payroll features are designed for businesses with a simple structure, and its HR features may not be as robust as you need. It also doesn't have a big range of pricing plans for businesses of different sizes. Check out our guide to HR payroll software for more options.
International payroll operations: SurePayroll does not support international employees or even those assigned in US territories. Check out our guide on top international payroll providers as they are better suited for this.
Looking for something different? Read our guide to the best payroll services for small businesses to find a service or software that's right for your business.
SurePayroll Overview
PROS

CONS

Affordable (Unlimited pay runs + free two-month trial)
Not customizable
Runs flexible payroll, pays taxes, does year-end reporting
Not suitable for enterprise-level (1,000+ employees)
Offers penalty tax guarantee
Doesn't pay international employees
Access to HR solutions and live customer support
Software integration cost extra; limited options available
SurePayroll Pricing and Features
Features

Self-Service

Full-Service

Pricing
($/Month)

$19.99 + $4/employee

$29.99 + $5/employee

Payroll Processing Timelines

4 days*

2 days

Payroll Tax Filing

N/A

✔

Unlimited Payroll Runs

✔

✔

Multiple Pay Rates and Bonuses

✔

✔

Direct Deposits

✔

✔

Online Paystubs

✔

✔

State-Required New Hire Reporting

✔

✔

HR Advisor**

N/A

✔
*For a monthly fee of $7.99, you can upgrade to two-day payroll processing.
**Subscribers can gain access to an HR Advisor for $9.99 per month.
SurePayroll is a flexible software that small businesses can use to start processing payroll quickly, and you are free to choose whether you will handle the tax filing yourself or not. Its representatives also help new users through the setup process for free.
Payroll Processing
SurePayroll customizes your payroll based on your business' and employees' requirements. It can handle unlimited pay runs each month and pay employees and contractors with a paper check or via direct deposit. You can even set up multiple pay rates and bonuses, including different work schedules (e.g., full-time, part-time, salaried, and hourly) and pay schedules (e.g., weekly and semi-monthly). It also offers flexible payroll options (e.g., same-day expedited payroll, next-day payroll, and auto payroll), and you can run all these functions on SurePayroll's mobile app.
Payroll Tax Management
SurePayroll calculates, withholds, and pays payroll taxes accurately and on time, and it promises to pay any penalty as a result of mistakes made by its representatives. It can also help you with the following:
File and pay federal and state unemployment insurance on time
File year-end reports (940,941, W-2, W-3, 1099, and 1096)
File 1040-ES and Schedule-H for nanny taxes
If you live in Ohio and Pennsylvania, however, you will have to pay an upcharge fee of $9.99 per month to have your local taxes paid. Additionally, if you're paying employees in multiple states, you'll have to pay $9.99 monthly per additional state.
Hiring Tools
SurePayroll offers new hire reporting and onboarding. For an additional cost per add-on, you can gain access to its pre-employment screening like background checks, drug screening, behavioral assessment, skills testing, and personal development inventories.
Employee Benefits
Through partnerships with licensed insurance agencies like Paychex, The Hartford, Travelers, and Liberty Mutual, SurePayroll connects you with pay-as-you-go plans for your employees. These agencies help you provide additional benefits such as workers' compensation insurance, 401(k) retirement plans, and health insurance. For an extra cost, you can also offer commuter benefits, garnishment deductions, child support, Safe Harbor 401(k), Flexible Spending Account (FSA), and Health Savings Account (HSA) features.
Integrations
SurePayroll integrates with the following software: Sage 50, AccountEdge QuickBooks, Less Accounting, Xero, and stratustime.
SurePayroll Ease of Use
User-friendly with an intuitive dashboard
Email payroll reminders
Knowledgeable support staff
Supports multiple payroll options
Mobile application to run payroll anywhere
Self-service portal
SurePayroll is very easy to set up and use provided that all of your business and employee information is available. Both small business owners and household employers can navigate through its dashboard with ease since the interface is not overwhelming and the learning curve isn't steep. Customer service is available from Monday to Friday, 7 a.m. to 8 p.m. Central time, and on Saturdays from 9 a.m. to 1 p.m. Central time.
Top SurePayroll Alternatives
| | | |
| --- | --- | --- |
| Best for: QuickBooks accounting small business users | Best for: Retailers and restaurants | Best for: User-friendliness |
| Base monthly fee from: $45 | Base monthly fee from: $35 | Base monthly fee from: $36 |
| Per-employee monthly fee from: $4 | Per-employee fee from: $5 | Per-employee fee from: $4 |
| | | |
If you need help evaluating which software is right for you, check out our guide on choosing the best payroll software.
What Users Think About SurePayroll
Most SurePayroll users left positive reviews, and one thing to note is that they were almost always from small businesses. Most of them complimented its good customer service, affordability, and intuitive, easy-to-use interface. Some users also mentioned that the software works seamlessly once it is set up. Others, however, noticed that there are only a limited number of third-party integrations. At the time of publication, SurePayroll reviews earned the following scores on other popular user review sites:
When reading through user reviews, I noticed some of these trends:
| Users Like: | Users Don't Like: |
| --- | --- |
| Software is easy to use | Tax filing is not included in the basic plan |
| Customizable plans | Time tracking is not included |
| Responsive customer service | Mobile application is glitchy sometimes |
Bottom Line
SurePayroll is an affordable payroll software accessible to small businesses, household employers, and even churches, but you'll have to pay extra for certain features like multi-state payroll and time and attendance. Overall, it performs all of the basic payroll functions and offers some employee benefits.
Sign up with SurePayroll for a 60-day free trial—no credit card required.