10 Best Gig/Work-on-Demand Apps for Hiring for 2023
This article is part of a larger series on Hiring.
Work-on-demand apps and gig hiring platforms connect businesses with professionals for on-demand, short-term, or freelance work. These cover a variety of uses, including filling in for a shift, doing a handyman or housekeeping job, completing creative or administrative tasks, and even moving. Such platforms differ from temp agencies in that they provide a more direct connection with the person you hire and can often fill shifts on the same day.
We looked at dozens of on-demand job apps and platforms, particularly for gig work, and narrowed it down to the top 10.
The best work-on-demand apps for small businesses are:
Did you know?
Gig workers and freelancers are not exactly the same. Gig workers are more like flexible or on-demand employees, while freelancers are mostly self-employed business owners.
Gig/Work-on-Demand Apps for Hiring Compared
Company markup

Who sets job/shift price?

Types of work

Hiring time

Vets freelancers

5% + 3% transaction fee; Extra services: $49–$199/month

Freelancers or you

Creative, administrative

Days

Most

Quote

Handy

Housekeeping, handyman

Sometimes same day, must schedule

✓

5.5%; $2 for purchases under $50

Freelancers

Creative, performance, miscellaneous

Offers 24-hour turnaround

✕

None; reflected in prices

Instawork

Restraurant, housekeeping, retail, warehouse, manufacturing, events, brand ambassadors

Hours

✓

40%

You

Restaurant work (cook, server, bartender)

Same day, if staff available

✓

None;

Extra services: $49.95–$3,499/month

Freelancers or you

Creative, marketing

Days

For Enterprise plans

$250 registration + $10 per employee, per week

You

Labor, call center, service industry, retail

Days or weeks; you post schedule

✓

Quote

Dolly

Delivery, small moves

Can do same day

✓

15%–55%, depending on task

Tasker

Handyman, errands, yard work, housekeeping, labor, administration

Discuss day with tasker

Sometimes

45%; 1.5% interest on late payments

You

Labor, food prep, bartend, travel, manufacturing, warehouse, retail

Can do same day, usually longer

✓
Not what you're looking for? Check out these articles:
Upwork: Best Overall On-demand Hiring App for Creative & Administrative Work

Pros
Free to post a job
Professional, sometimes vetted freelancers with reviews
Built-in time tracking tools
Expanding to provide payroll, EoR services
Cons
More expensive than other sites
Not for shift work
Not a same-day process
Not all freelancers are vetted
What we like:
Upwork is our No. 1 choice for the best freelance websites, so it's no surprise it ranks so well here. If you are looking for professionals for creative, administrative, or IT-type work, this site does not disappoint. It lets you set up projects to get bids or search for freelancers to contact individually. In addition to time tracking, it offers its Any Hire program, which lets you run payroll and team management from Upwork for all your employees. Upwork is typically used for more involved, longer-term projects; if you need a quick turnaround on a simpler task, try Fiverr.
Upwork earned 4.08 out of 5 in our evaluation. Since it charges the freelancers on its site, the markup to you is small—unless you select the Any Hire program (some freelancers may include their Upwork fees in their bids, however). It's an extremely popular and highly rated program and did well for job fulfillment and overall functions. You won't be able to hire same-day in most cases, and not all of its participants are vetted, but you can see their ratings from other Upwork clients.
Upwork Pricing
Upwork has two plans for hiring gig workers through its system—the Client Marketplace and the Enterprise Plan. You can also take advantage of its Any Hire Plan to manage full-time or outsourced employees.
Client Marketplace (5% per transaction or 3% per transaction if you are a US business paying through a checking account): 30 invites to freelancers per job post., search job posting, multiple payment methods
Enterprise Plan (custom): Client plan with unlimited invites, talent sourcing, program managers, compliance assistance, onboarding, contract-to-hire, compliance, and a dedicated account manager. Payroll is optional and costs 23% of the contract (13% for taxes, 10% for processing).
Contract Conversion: If you want to convert a contract employee to a full-time hire, you need to pay 13.5% of the freelancer's estimated annual earnings, with a minimum of $1,000. Upwork discounts for fees already paid over the past 12 months.
Any Hire: The Any Hire program lets you bring in your outsourced freelancers, and full-time employees are available for hire as well. Upwork will then serve as an Employer of Record.
Contractors ($49 per month + 3% transaction fee): Hire professionals in 180 countries, payment in 120+ currencies, manage compliance and onboard, time tracking and work diary, 24/7 support
Full-time Employees ($199+ per employee per month + 3% transaction fees): Contractor plan plus employee benefits, payroll, tax filing, and expenses
Upwork Features
Upwork Feature Update: Upwork has added the ability to hire full-time workers. Read more below.
Ability to hire full-time workers: Upwork offers an end-to-end solution for full-time hiring that includes the ability to try out a contract relationship before transitioning to full-time employment. It's opened its payroll, compliance, and contract management tools to non-Enterprise Suite clients to help SMBs pay talent found on and off Upwork. Finally, it's expanded its Enterprise Suite with onboarding workflows, systems integrations, and advanced reporting.
Wide range of rated freelancers: Upwork has over 10 million registered freelancers in 180 countries doing everything from administration to logo design and app development. Freelancers undergo a simple approval process to be on its site, and you can narrow down candidates by qualification, rates, pay, and more. Alternatively, Upwork's Talent Scout program will find you a qualified and vetted freelancer. Fiverr and Giggrabbers have a similar program.
Flexible payment options: Pay gig workers by the hour or by the project or as they reach milestones. Upwork can pay in over 120 currencies (there may be an extra fee).
Manage all employees through Upwork: Any Hire lets you hire and manage your own freelancers and full-time employees through the Upwork system for payroll and team management. This unique tool is very useful if you work mostly with freelance gig workers and only have a few full-time employees.
Mobile app: Like most of the products on our list, Upwork has separate apps for clients (employers) and professionals (freelancers). The client app lets you post jobs, correspond with applicants, and hire and pay them. The professional app is highly rated, although Fiverr's app has better ratings.
Handy: Best for Housekeeping & Handyman Services

Pros
Vetted professionals
Handy handles hiring and insuring employees; pays if the worker needs more time
Available in nearly 200 cities in the US, plus Canada and UK
Can get you same-day replacements in many cases
Cons
Cleaning services require a contract of at least three months
Quote-based pricing only
Cannot choose employees
What we like:
If you have a one-time handyman project that needs completing or need cleaning services for the short term, then Handy is a great gig-on-demand app to look into. Like TaskRabbit, it is best for simple hands-on projects, from mounting a TV to basic landscaping. Handy, however, will provide you with a quote based on your needs and supply you with certified and insured skilled workers according to your schedule.
Handy earned 3.61 out of 5 on our matrix. Its non-transparent pricing lowered its score, but its excellent dispute and rehire/fire tools gave it a perfect 5 out of 5 in that category. It's also very easy to use. However, its popularity score was lower than most because of user reviews complaining of no-shows as well as confusion over housekeeping contracts and pricing.
Handy Pricing
Handy differs from most of the on-demand work sites on our list in that it does not share its prices online. You will need to fill out a form stating your location, job, expected hours, and start date, and Handy will call you to provide a quote and arrange an appointment.
Housekeeping services may require a contract of three to nine months, with a cancellation fee. Be sure you understand the terms before agreeing to a quote.
Handy Features
Update on Handy Services: Handy seems to have removed its promise of not charging extra if a project runs longer than expected. It now lists cleaning services as a two-hour minimum and handyman services as a three-hour minimum.
Available professionals worldwide: Handy can connect you with vetted professionals in nearly 200 cities across the United States, Canada, and the UK. While TaskRabbit has a presence in more countries, it's in fewer specific cities.
Vetted professionals: Unlike TaskRabbit, Handy vets all its professionals (via Jumio and Checkr). They go through screening for certifications, background checks, and company affiliations. Handy does not just look at qualifications but also experience with home service.
It handles the employees for you: Handy differs from most of the sites on our list in that it handles finding, assigning, and insuring your temp worker for you, including workers' comp.
Handy Happiness Guarantee: If you have problems with a worker, you can contact Handy at any time. If you paid for the service and are not satisfied, Handy will send another professional at no charge for your next booking.
Mobile app: The Handy app for clients lets you track the locations of your professionals, manage booking details, communicate with them, rate and tip them, and more. The Android score has gone down further since our last update, with complaints about the service rather than the app itself. (The Handy app for employees is called Angi Services.)
Fiverr: Best for Creative Work on a Tight Budget

Pros
Pricing starts at $5 per job
Some sellers offer 24-hour turnaround
Can subscribe to services for repeat work
Can get employees for you with Fiverr Business
Cons
Freelancers are not vetted; not always professional
Not for W2 workers or shift work
Complaints of scammers and hackers posing as freelancers
What we like:
Fiverr is also on our list of the best freelance sites, and is even more "gig-based" than Upwork because it specializes in letting clients purchase quick one-off projects at bargain prices. More often than not, you can get quick turnarounds from this site, although you may be charged extra. Originally for creative projects, you can get just about anything on Fiverr, including practical jokes. However, we were more impressed with its offerings for voiceovers, video explainers, translations, DJ mixing, and more.
Fiverr earned a solid 3.59 out of 5 on our list. Naturally, with a starting price of $5 per project and low transaction fees, it topped the chart for pricing. It lost some points because of its format, which does not find employees for you and often takes more than a day. If a gig worker disappoints you, there is a dispute function, but you are otherwise on your own for finding a new worker or getting the project done elsewhere. However, it's easy to use and highly popular.
Fiverr Pricing
With $5 projects, called "gigs," Fiverr has the lowest entry point of all the freelance websites. However, that is the base price; many freelancers on the site charge extra for faster turnaround or extra features (like multiple image formats). Long-term projects can go as high as $15,000.
On top of that, you pay a 5.5% service fee on the purchase amount and tips, plus an additional $2 fee for purchases under $50.
Fiverr Features
Projects within a day: Unlike Upwork, you can specify that you need a project completed within 24 hours and get sellers who are able to meet that need. Fiverr also flags sellers who are online with a green dot so you can contact them in real time.
Pay in advance/escrow: Unlike most of the work-on-demand apps and platforms that we reviewed, Fiverr requires you to pay in advance. The payment is put in escrow and paid out to the seller upon completion of the project. You can preload your Fiverr account and use it for more than one seller—a nice feature if you have a budgeted amount for a project needing multiple freelancers.
Easy talent search: Fiverr sellers offer an incredible variety of projects at budget prices. The filters include project options (such as language for a voice-over), budget, seller level of experience and rating, and how fast you need the project done. Fiverr also lists alternatives in case your first choice does not work out.
Gig subscriptions: If you like a freelancer's work, it's easy to hire them again. Fiverr offers a subscription option for repeat work. No other service on our list offers this option. Alternatively, you can create a list of your favorite sellers to quickly reach them again.
Mobile app: Fiverr offers only one app for both clients and professionals. The reviews are excellent, but there are complaints about the ability to download finished files. The app lets you find freelancers and communicate with them.
Instawork: Best for Events, Catering & Brand Ambassadors

Pros
Vetting includes background checks and interviews
Fill shifts in a few hours
Mobile app includes time clocks
Covers workers' compensation and occupational accident insurance
Cons
Reports from employees that they aren't getting paid
Not for professional, creative workers
No account managers; does not find workers for you
What we like:
Instawork's new to this list but offers several things we didn't find with others, particularly a pool of vetted workers looking for full-time employment. However, we chose it for off-site activities like events, catering, or brand ambassador work because the business app comes with GPS tracking to let you know your Instawork employee is on their way or is on location. With over 4 million vetted workers in its database, it's a strong competitor for Wonolo and Band of Hands.
Instawork earned 3.78 out of 5 on our rubric. Its worst score is pricing because of the non-transparency; its rates are folded into the employee rate. However, it's the only one that lets you seek full-time workers without additional fees. It lacks dedicated account managers and live support but was nonetheless strong in our functionality and job fulfillment categories.
Instawork Pricing
In January 2022, Instawork waived the booking fee. Instead, it increased the hourly rates to include the budget. It also offers custom rates for recurring temps. Contact Instawork for a demo and fees.
If looking for a full-time worker, you get 100 free messages on Pro Search, after which, Instawork contacts you about pricing for additional messages.
Instawork Features
Wide network of part-time and full-time workers: Instawork's database includes 4 million vetted workers, some of whom are seeking full-time positions. Rather than posing a job, you search profiles for prospective candidates and reach out to them. Instawork says it's 30% faster to find an employee than by going through applications.
Limited free hiring: Once you find likely candidates, you can contact them via the network for interest. Instawork's Pro Search program lets you send 100 messages free, making it a great option for finding full-time workers if your hiring needs are small. Many on our list, like Upwork, let you hire freelancers for full-time work but charge a fee.
Highly vetted and incentivized workers: Workers on Instawork undergo background checks and interviews before being admitted to the platform. Further, Instawork rewards top workers with additional opportunities and free instant pay.
GPS tracking of workers: Instawork was the only on-demand worker app we found that lets you track your workers on a map to see if they are en route to your business and when they arrive on your property. This is good, too, for events or catering work. The mobile app lets them clock in and out as well.
Fill shifts in hours: Instawork says shifts fill in just hours, and they boast a 97% to 98% show rate, depending on the industry. You're notified within minutes of someone picking up a posted shift.
Mobile app: Like several on our list, Instawork has separate apps for workers and businesses. They all rate very highly. The business app includes a time clock, time sheets, GPS tracking of workers, and the ability to submit shifts and ratings.
Qwick: Best for Restaurants Needing Shifts Filled Fast

Pros
98% fill rate
Temps are vetted, certified, and rated
Positions filled as fast as minutes from posting
No fees if you want to hire them full time
Cons
Available only in 13 states* (plus Washington, D.C.)
40% fee
FAQ only—no help articles or videos
What we like:
Qwick works much like a temp agency, but with on-demand fulfillment of shift workers for restaurants, hotels, and events. Its workers are industry professionals that work as independent contractors. It has one of the most thorough vetting procedures on our list and offers shifts that its workers choose to pick up. It's a great way to find someone to fill in a last-minute gap, hire seasonal workers, or surge for a planned event. One drawback to Qwick, however, is that it's only available in 13 states, plus Washington, D.C.—consider Wonolo if your area is not covered.
Qwick earned 3.56 out of 5 in our evaluation. The 40% markup made it one of the most expensive on our list, but it earned an excellent score for ease of use, in part because it handles insurance and finds employees for you. Businesses give the service and the app high scores as well—4.9 out of 5 stars on the Apple store.
*Qwick is only available in the ff. states: AZ, CA, CO, FL, GA, IL, MD, NY, NC, OH, PA, TN, TX
Qwick Pricing
Qwick's pricing is simple: You set the hourly fee for your worker, and Qwick adds a 40% service fee to that, the second-highest fee on this list (Wonolo is first, at 45%). You can also pay your worker tips, which are not included when calculating the service fee.
Unlike Upwork or Handy, Qwick does not charge you a hiring fee if you like a worker and want to take them full time.
Qwick Features
Update on Qwick's Vetting Process: Qwick has changed its vetting process and no longer quizzes potential employees.
In-depth vetting: Qwick's vetting process is not as in-depth as before, but it ensures employees have at least a year of relevant experience and attend orientation. Clients also rate professionals; if someone's rating falls below 3.5 out of 5, they are removed.
Certifications: Qwick makes sure workers have the certifications they need for the jobs they accept, such as food handling or alcohol serving. They also have TIPS/Basic Title IV certifications where needed. This helps ensure you stay compliant with local law. For most services on our list, you need to ask about certifications yourself.
Workers' comp: Like Handy and Instawork, Qwick handles worker's insurance, including workers' compensation.
Excellent success rate: Qwick boasts a 98% fill rate and says it can find you a temp in a matter of minutes rather than days.
Rehiring/Firing tools: If you like a worker, you can add them to your favorites to request for future shifts. If you rate them 5 stars, they get dibs on future shifts from you. However, if you have a no-show or a poor worker, you can complain to Qwick within two hours of the shift to get a refund.
Mobile app: Qwick has one of the highest-rated apps for employers on our list. The employee app is similarly well-regarded. Managers using the app can view shift rosters, rate professionals, and create a custom pool of favorite workers for filling future shifts.
Giggrabbers: Best for Crowdfunding & Online Marketing

Pros
Free to use (freelancer pays fees)
Can set up crowdfunding in-app for paying freelancers
Full-service enterprise plans
Project management tool to view all projects at one time
Cons
No mobile app
No live support options
Enterprise plans are costly
What we like:
If you're a startup or are launching a new product, then Giggrabbers can help you find the talent you need for marketing campaigns. You can even create a crowdfunding campaign that can go toward paying your freelancer. In addition to making it easy to search talent, Giggrabbers offers package deals for marketing materials with dedicated freelancers and set deliverables. As it is a relatively new site, its freelancer base is not as broad as those of Upwork or Fiverr, but it's growing. It's also on our list of best freelance hiring sites.
Giggrabbers' overall score is 3.66 in our evaluation. It aced pricing, but its score took a huge hit in ease of use. The interface itself is intuitive, although not as easy as Fiverr's. However, it lacks a mobile option, which brought that score down. It has freelancers worldwide, some of whom are willing to work in-office as needed.
Giggrabbers Pricing
Giggrabbers charges its service fee to the freelancers, which means the service is free for you, but the professional may include the fee in their prices. It charges $49.95 per job if you want help hiring a freelancer and setting up your project.
Pricing-wise, however, Giggrabbers stands out in two ways: First, it can help you create a crowdfunding campaign to pay for the freelancer. Second, it offers Enterprise package plans for marketing, where it supplies vetted talent for specific deliverables.
Giggrabbers Enterprise Plans*

Bronze

Silver

Gold

Platinum

Monthly fee

$1,999

$2,499

$2,999

$3,499

Number of freelance specialists

3

4

5

7

5 custom designs/month

✓

✓

✓

✓

Digital marketing strategy plan

✓

✓

✓

✓

Social media content

✓

✓

✓

✓

Keyword research and backend SEO

✓

✓

✓

✓

5 research-based blogs

✕

✓

✓

✓

Email marketing

✕

✓

✓

✓

4 photo sessions per year

✕

✕

✓

✓

1 video project per year

✕

✕

✕

✓

Website design, development, and monthly support

✕

✕

✕

✓

*Customized solutions are also available.
*Customized solutions are also available.
Giggrabbers Features
Hire talent: You can find talent in three ways with Giggrabbers: 1) search its database for freelancers, 2) set up a project and take bids, or 3) purchase an Enterprise Plan or Account Management service and have Giggrabbers assign a qualified freelancer to you. This is similar to Upwork.
Crowdfund your freelancer: Giggrabbers has a unique option to help you develop a crowdfunding campaign to pay your freelancers for the project. Included in the project development tool, it makes it easy to set up a campaign to share with friends, family, or fans through social media. Thus, it's possible to get your talent completely free.
Enterprise plans: Giggrabbers' enterprise plans are unique in that they are package deals focused on marketing campaigns and include graphics creation, web design, and copywriting. You pay a large up-front fee in return for dedicated talent and support from Giggrabbers.
Mobile app: Giggrabbers lacks a mobile device. If you like the convenience of mobile, consider Fiverr or Upwork.
Band of Hands: Best for Finding Short-term W2 Workers

Pros
Handles payroll, insurance, and benefits
Can invite your favorite talent back
Easy to post jobs and set wages for W2 or 1099 work
Handles paperwork unique to you (like NDAs)
Cons
Not good for last-minute shift fulfillment
$250 set-up fee
Does not work with 1099 employees
What we like:
Band of Hands offers a "new way" to hire talent. It provides a job board with a ready set of gig workers who are vetted and onboarded into their system. Workers sign up for part-time or full-time jobs with you, but Band of Hands handles all the paperwork and payroll, including benefits for those working over 30 hours a week. You benefit from a ready workforce, while its laborers can select their jobs to suit their schedules. However, the biggest issue is its reach—Band of Hands is only available in Arizona, California, and Minnesota.
With a 3.34 out of 5 in our evaluation, Band of Hands placed above Wonolo, which provides similar services. It earned a top score for pricing, with you setting the worker rate and paying an additional weekly fee. You can choose your workers and make jobs private to invite specific workers to apply. Band of Hands can select workers for you if desired as well.
Band of Hands Pricing
Band of Hands Pricing Update: Band of Hands has increased its pricing and added biweekly and semimonthly payroll plans.
Band of Hands charges a one-time sign-up fee of $250. After that, it charges per employee per pay period for the payroll and benefits. This is less expensive than others that have salary markups and is even cheaper than many payroll software programs.
Weekly: $12 per pay period per employee
Biweekly or Semimonthly: $24 per pay period per employee
You set the employee pay rate. You can hire employees as W-2 workers or 1099 contractors. You are responsible for workers' compensation and, for W-2 workers, payroll taxes, including FUTA and SUTA.
Band of Hands Features
Band of Hands Changes: Since our last update,
Band of Hands now provides payroll through Paycor, and it's no longer DIY.
It also allows a weekly, biweekly, or semiweekly pay schedule.
It is no longer limited to California, Arizona, and Minnesota.
W-2 employees without W-2 hassle: Band of Hands takes care of the onboarding, payroll, and even benefits for the workers it provides. All you do is create the jobs and take them on. This service includes additional onboarding tools if you have specific documents that need to be signed, time tracking tools, and more. The others on our list do not provide as many services.
Payroll: Band of Hands uses Paycor for paying employees. You set the pay schedule and Band of Hands handles the rest with employee time clocks as part of the program. It also handles PTO, breaks, and other compliances.
HR Tools: Band of Hands is the only on-demand work app that also includes a full HR suite that takes employees from hiring to firing for you, with audits and compliance, employee rights, and more.
Invite preferred workers: If you would like to invite a particular person to sign up for a future job, you need to set the job to private, then invite them through the app. Others on our list let you reach out individually to favorites or give them the first right of refusal to new jobs.
Mobile app: Band of Hands has only one app on Android for both clients and professionals (most other providers on our list offer separate applications). The Google app lets you post jobs and communicate with professionals, while the Apple app seems to be only for accepting work.
Dolly: Best for Last-mile Deliveries & Small Moves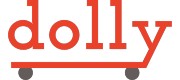 Pros
Hire someone in as fast as 90 minutes
Vetted professionals
Manage and track deliveries in Lighthouse or other Transportation Management Systems through API
Cons
Not for large-scale moves
Limited locations
Complaints of no-shows
What we like:
Dolly taps into the gig economy to provide movers for last-mile delivery and one-time moving options for people and businesses. Used by companies like Costco, Big Lots!, and Purple, it's also available for small businesses. Dolly serves about 50 cities, covering 70% of urban America.
Dolly earned a 3.16 out of 5 on our matrix. It's the only one on our list to earn a perfect score for ease of use, and it did reasonably well on the other criteria as well. The hardest-hit section was rehiring/firing because you cannot choose your professionals, and Dolly has a bad record of finding replacements for no-shows.
Note: One-star reviews on Yelp, which outweighed the positive reviews by more than two to one, complained of last-minute no-shows. These were almost always private, one-time moves, so consider that when hiring Dolly for a one-off assignment.
Dolly Pricing
Dolly does not list its pricing on its website. You will need to call for a quote. You cannot set your price or price range. Only Handy has similar nontransparent pricing; the rest on our list show prices or at least let you set a range.
Dolly Features
On-demand moving: Unlike the others on our list, Dolly specializes only in deliveries, with vetted professionals in branded trucks or cargo vans who do small moves and delivery of items for individuals or retail. You can hire them for ongoing work or one-time deliveries. TaskRabbit has movers, but they are independent, unvetted contractors.
TMS system: While some apps have time or project tracking, Dolly has its own transportation management system (TMS), Lighthouse, which you can use (for a fee) to track deliveries. Alternatively, you can use Dolly's API to integrate its tracking into your own TMS. This is a great help for knowing where a delivery is and is a plus for your customer service.
Integrations: In addition to a TMS, you can integrate Dolly into your point-of-sale system so you can sell on-demand delivery right from the register or website. The API includes a sandbox for training. Alternatively, you can provide customers with a QR code so they can set up their own deliveries.
Mobile app: Dolly's mobile apps are more popular with clients than professionals, which is backward from most. However, since Dolly assigns your workers, this should not be a problem for you. You can easily book a move or delivery on the app.
TaskRabbit: Best for Skilled Workers of Your Choosing for Short-term Tasks

Pros
Highly popular site for filling quick tasks
Option for same-day service (as available)
Easy to pay, tip workers
Local workers available internationally
Cons
Taskers are not vetted ahead of time
TaskRabbit does not insure taskers
No time clock/project tracking features
What we like:
TaskRabbit is a popular site for finding handymen and skilled labor for simple tasks. This usually covers housekeeping and simple repairs but can include moving, staffing an event, and even personal assistant work. You set the price and task, find qualified workers, and set a schedule with them—which is the major difference between Handy, which provides you a quote and selects workers for you. While intended for personal use, businesses can take advantage of the platform for finding and hiring people for quick tasks.
TaskRabbit has 3.25 out of 5 stars in our evaluation. None of its scores were top-notch, but all of them were average or better. It earned points for having live support, but it has no videos or manual for using its system—granted, it's intuitive enough. You need to find your own employees, and while it has a rating system, there is no vetting process. Users rated it 3.7 out of 5, although the mobile apps all earned much higher scores than that.
TaskRabbit Pricing
TaskRabbit Pricing Update: TaskRabbit has increased its service fees, which are reflected in this update.
TaskRabbit charges two fees on top of the fee your tasker charges you: The Service Fee and the Trust and Support fee. Neither of these fees is listed on their website, except to say what they cover and that they are listed on the invoice. Third-party sources say the Service fee runs 15% and the Trust and Support fee at up to 40%. Fees may vary according to the work you are hiring for.
TaskRabbit Features
Find taskers nationwide: TaskRabbit is available in 60+ cities across the US, plus in the UK, Canada, France, Germany, Spain, Portugal, and Italy. Compare this to Handy, which claims "hundreds of cities around the United States, Canada, and the UK." People on this service (called taskers) generally work local labor, although there are some administrative positions that might be remote as well.
Search and evaluate taskers: The search is similar to many of the on-demand apps on our list: set your task, price range, and location, and choose from a list of taskers. Taskers are not vetted for qualifications or experience but are evaluated by customers. Taskers who are especially good are granted elite status, which shows up on their profile. Handy, on the other hand, vets its workers.
Save your faves: Like many of the gig apps on our list, if you have a good experience with a tasker, you can save them to a list to call upon again.
Dispute management: TaskRabbit not only lets you dispute taskers who provided a bad service, but it also lets you file a claim for lost, stolen, or damaged items. TaskRabbit will respond in five days. Unfortunately, if your tasker is late or a no-show, all you can do (other than contact them through the app) is give them a bad review.
Mobile app: Like most of the apps on our list, there are separate apps for clients and professionals. The client app lets you find, hire, chat with, and pay a tasker/professional. Its user ratings have fallen since our last review.
Wonolo: Best for Hiring Local Workers

Pros
Can rehire or hire away workers you like
Handles insurance, taxes, benefits
Post jobs, save templates
Cons
Hefty service fee
No candidate filters
Limited dispute resolution
What we like:
Wonolo provides a pool of prescreened workers that you can hire within a day. You create and post the job, and the professionals (called Wonoloers) can see and accept it right away. You'll get a profile of those that accept the shift. If you like a worker, you can invite them for further work or even hire them away from the platform. Wonolo is similar to Bands of Hands in that it lets you post shifts for workers and handles insurance and workers' comp; however, it is available throughout the US.
Wonolo had the lowest score on our list—3.06 out of 5—but is an oft-mentioned site for gig workers, which earned it a place here. It's easy to use, but you do have to post jobs to get workers, rather than Wonolo assigning them to you like Band of Hands can. Wonolo handles insuring the Wonoloers so that you won't need to.
Wonolo Pricing
Like Qwick and TaskRabbit, Wonolo has a hefty markup fee: 45%. It also charges a late fee of 1.5% interest. If you like a worker you hire and want to take them on full time as an employee, Wonolo charges a hiring fee based on the hours worked by the Wonoloer:
0-200 hours: $6,000
>200, <520 hours: $3,000
>520 Hours: $0
Wonolo Features
Vetted, insured workers: Like Instawork, Wonolo handles the interviewing and background checks for its workers and provides insurance, including workers' compensation.
Path Forward program: If you are interested in helping people who were in jail find employment, you can join Wonolo's Path Forward program, which provides opportunities to those who were in the criminal justice system. You can customize your level of employment through the program to what you are comfortable with. We did not find this with others on our list.
Flexible payment: Unlike most of the apps on our list, which require payment in full once a job is complete, you may be able to receive weekly invoices. You need to contact Wonolo to arrange this, and not all businesses qualify.
Mobile app: Wonolo's mobile app is not often used by businesses; the desktop is easier. However, the professional app is very popular and highly rated. This is good because it means Wonoloers are using it to accept shifts. (Wonolo calls its client app Wonolo Pro.)
How We Evaluated the Best Work-on-Demand Hiring Apps
We looked at over two dozen gig sites, considering them from a business perspective. As such, we gave priority to those that let you hire fast, allow you to see your candidate's qualifications and ratings, and were easy to use. A few run like temp agencies, while others let you hire freelancers.
For project-based gig work, Upwork takes the lead. With reasonable prices and a wide variety of creative and administrative freelancers, it's easy to find a contractor. If you need in-person labor, however, such as for putting together office furniture, Handy is your top choice. Finally, we found Qwick the best for filling in last-minute shifts such as for restaurants.
The services vary by what they provide, so we tried to consider features they held in common. Click through the tabs below for our full evaluation criteria:
25%
Job Fulfillment Features
15% of Overall Score
Most gig sites either let their gig workers set prices, like with Fiverr, or let you set a price, like Wonolo. However, all add a processing fee of some kind. When considering affordability, we looked for markup percentage and transparency. Upwork, Fiverr, Giggrabbers, and Band of Hands earned perfect scores here.
25% of Overall Score
This score covered how you filled a job: whether workers were vetted, how fast you could hire, how you could evaluate candidates, and whether it offered a mobile app for employers. Fiverr and Handy earned top scores here.
20% of Overall Score
Here, we looked at account features like locations, account management, time clock or project tracking, how easy it was to pay workers, and what hiring tools the interface had. Giggrabbers had the highest score with 4.5 out of 5, with Wonolo, Instawork, and Upwork earning 4 out of 5.
10% of Overall Score
All our research cannot take the place of the experiences of real-world users. Here we consider scoring on popular review sites like Trustpilot, Yelp, and G2. Upwork has the highest score; most had high user satisfaction scores, but were not popularly reviewed.
15% of Overall Score
We paid special attention to businesses that let you easily hire the same people again, as well as had dispute resolution channels in case you had problems with a worker, such as a no-show or failure to perform well. Handy had a perfect score here because they will get you a replacement worker on the same day if there are problems.
15% of Overall Score
We looked for how easy it was to hire someone, which included whether the service hired for you or if you placed an ad or sought out a person from a group, how easy the interface is, and what help options it has. The top three here were Dolly, Handy, and Quick, which hire for you and handle insurance. Dolly alone had a perfect score.
*Percentages of overall score
Bottom Line
The number of people who prefer the flexibility of gig work is growing. This includes project-minded freelancers like you find on Upwork or Fiverr, or skilled laborers who want to pick up shifts as needed and turn to on-demand work apps like Wonolo or TaskRabbit. If you are in a bind for a quick fill for a shift or need skilled work for a simple project, these on-demand work apps can connect you to the labor you need.
For skilled project work, we recommend Upwork. It offers flexible tools for finding a contractor or posting a job, lets you find hourly or by-project work, and offers other tools for managing your employees—both those you found on Upwork and those you outsourced. Check out Upwork and get started.