Most job posting sites start as cheap as $5 a day for employers to advertise an open role and up to hundreds of dollars a month for plan memberships. Many sites offer free trials, free postings, mobile apps, and other services such as applicant tracking.
If you're posting jobs to more than one job board, you should consider a service that posts to multiple job sites in one submission. The largest job posting site that has this capability is ZipRecruiter. It offers a wide network of job posting opportunities and you can post the same type of role over and over. ZipRecruiter offers a trial period that allows you to start posting jobs for free.
Best General Job Posting Sites
The best job posting sites for small business are typically the most well-known ones. That's because more job seekers are using those sites and you'll have a larger selection of applicants to choose from. We'll provide the best general job posting sites first. We'll then cluster the remaining 25 job boards into groups based on your need for a specific kind of employee such as a recent college grad, hourly workers, or an IT expert. If you want to learn more about how to hire employees in detail visit our ultimate guide.
Here are the five best job general posting sites for employers:
1. Indeed

We listed Indeed first because of its free job posting options and its sizable reach in terms of job seekers and businesses that use the site. In fact, we've written a guide to help you get the most out of your Indeed job posting. In it, we discuss how to post jobs for free on Indeed — or you can sponsor (advertise) those jobs to give your postings premium visibility and deliver more qualified applicants.
2. ZipRecruiter

As mentioned above, Ziprecruiter offers way more than just a job posting board. It also boasts a huge database of job seekers and its greatest advantage is that it posts job listings on multiple job sites with just one submission. It also works well if you're posting the same job over and over (like server or laborer)—Indeed requires you to sponsor each new posting separately. ZipRecruiter is also great for businesses that need a wide network of job boards to find the right talent. It offers a four-day free trial—otherwise, active job slots start at $249/month.
3. MightyRecruiter

MightyRecruiter is a great option because jobs you post there often get picked up by sites like Indeed and ZipRecruiter. MightyRecruiter offers a lot of tools and posting possibilities for free. They do maintain services that you can pay for which offer additional features, but you will have to contact them directly to inquire about service level costs. They also have a resume database you can use to search for passive job seekers who have uploaded their resumes but may not be actively searching for a new role.
4. CareerBuilder

CareerBuilder made our list due to its mobile app which makes it easy for job seekers to apply—that may increase your job ad response rate. It's not as large as the other big job boards above but adds some features like background screening that can make your hiring process easier. Prices on CareerBuilder range from $219 to $599/month depending on how many jobs you need to post at once.
5. Monster

Monster is priced on par with Career Builder and ZipRecruiter and is mobile optimized as well. It's a great option if you don't want to sign up for a subscription, you can start with ad hoc hiring, or their "Starter" level of service for $249/per month for one reusable job slot with an unlimited number of job candidates. The "Standard" level of service is $449/per month and the "Premium" service is $999/per month. Like Indeed, it provides robust candidate management tools and pre-built job descriptions.
Best Job Posting Sites for Finding Hourly Workers
Businesses like restaurants, bars, cafés, hotels, cleaning services, and retail stores, are often competing for hourly and entry-level workers. These job seekers rarely have resumes and instead are likely to find your job by industry, location, or employer brand.
In addition to Indeed, here are two more great job sites to find hourly and part-time workers:
6. Snag

Snag (formerly Snagajob) is the go-to website to find hourly workers. Over 5 million workers were hired on Snag last year. That makes it a solid choice for employers seeking entry-level, non-degreed employees such as hotel housekeepers, retail workers, line cooks, and waitstaff. Job posting starts at $89 per job, and it provides a free trial with no credit card required.
7. Homebase

Homebase is free scheduling and timekeeping software that comes with a job posting service and applicant tracking system to help small businesses find hourly workers. It's free if you have only one business work location. In addition to posting to multiple job board sites, it provides sample job descriptions so you don't have to start from scratch. If you need a job board that also tracks worker schedules and time worked, it's a super option. Prices start at $79 per post or plans range from $19.95 to $99.95 per month.
Best Job Posting Sites to Find Managers and Leaders
It's no surprise that niche job boards exist to help businesses find top talent such as lawyers, accountants, engineers, scientists, professionals, and other educated or certified staff. If you're looking for higher-end talent consider these job boards that specialize in managers and leaders.
These three job boards are best for hiring management and leadership professionals:
8. Ladders

Ladders started out as a job board for six-figure employees making it a great place to find experienced managers and executives. Today it accepts most professional job postings and over 90% of its members have a bachelor's degree. You can post a job and access a limited resume search for free. However, like Indeed, if you want those jobs advertised, or want to search more candidates, you will pay extra. With Ladders, plans start $0-$597 plus per month.
9. LinkedIn

Many people are aware of LinkedIn as a professional social network, so it's no surprise that you can post a job on there too. The most common method is to post a job using pay-per-click advertising—similar to Indeed. Prepaid LinkedIn Job Postings prices range from $498 to $1,300. However, LinkedIn also offers full-blown recruitment packages through their Talent Solutions; that requires a call with their sales team. What's nice about LinkedIn is that you can check the background of job seekers using standard LinkedIn features.
10. Glassdoor

Glassdoor is well known as an employer review site for businesses. However, it also offers a free job board and salary tools that are great for recruiting manager-level talent. Its job advertising costs aren't posted, but depending on specials, you may be able to post 3-10 jobs for free up to 30-days to try out the job board. Read our comparison guide to see how Glassdoor stacks up to Indeed. What's cool about Glassdoor is it offers employer branding for your business and can help you build a reputable profile for your company to attract strong candidates.
As far as job boards go, when you're looking for management and leadership talent, you can also use filters on larger job boards like Indeed or ZipRecruiter. These let you search for candidates with certifications like CPA, education like a master's degree, or extensive industry experience. It's not always necessary to post leadership jobs on job boards dedicated solely to management talent.
Best Job Posting Sites for Sales & Commission Jobs
Some job boards make it difficult to post commission-only jobs. Since sales talent crosses all industries, you might want to consider looking for sales experts on job boards geared toward people with sales and marketing skills. Some offer additional services like sales training.
Here are two job boards that work well for posting sales jobs:
11. SalesJobs

SalesJobs is tailored to sales professionals and works as a job site aggregator by posting your sales job to over 200 job boards and social media sites. It serves 4 million registered clients. Pricing starts at $199/ per month for a single posting and increases to $399/ per month for more service features.
12. Nexxt

Nexxt is the back-end job posting site for employers to post jobs on SalesHeads, as well as many other niche sites like Diversity.com. It offers subscription plans from $199-$499. This site is known for also allowing businesses to find candidates worldwide.
Best Job Posting Sites for Developers & Technical Employees
In addition to Indeed, the job posting sites below are where you'll want to look for digital and IT staff like project managers, developers, mobile app developers, or other technical roles. Other kinds of employees can be found on these sites as well, but developer job boards are primarily known for technical roles.
The three best job posting sites for developers and technical employees are:
13. Dice.com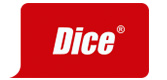 Dice offers a variety of ways to search for applicants who are, in turn, searching for IT related jobs. The site is easy to use and commonly known to most professionals within the vast world of IT. Pricing ranges between single posts that cost $395 to managing 5 -10 posts for $250 each. Dice promotes your job post to more than 3,000 partner sites and claims that 1.5 million monthly tech-savvy visitors stop by Dice.com monthly.
14. Mashable

Mashable is the go-to website for digital natives searching for tech jobs. Mashable offers packages between $259 to $399, which is pricey compared to some of the other job sites. However, you'll receive benefits like automated emails (similar to Indeed). If you want your jobs spotlighted, distributed to multiple job boards and tweeted, that costs $399 per job post.
Best Job Posting Sites for Remote Workers & Freelancers
If you're open to hiring an independent contract worker instead of an employee, you can find great talent on job sites that cost you nothing to post your jobs. Instead, you negotiate a price with the worker and pay a fee to the freelance website, typically using an escrow account to ensure your money is safe until work is completed. Not sure whether an employee or freelancer is best? Read our article on W2 vs 1099 workers to compare the difference.
Here are seven great websites where you can post independent contract jobs:
15. Fiverr

Fiverr allows you to post open jobs for free. For example, if you need someone to do administrative work like answer your phone, you might be able to hire them for as little as $5. Once you post the job, freelancers will apply and you can choose the best resource from there. You'll then be sent an invoice when work is complete and it will include a percentage fee paid to Fiverr.
16. Upwork

Upwork is one of the more established freelance marketplaces. On Upwork you can post jobs, contact freelancers, track their time, and manage work contracts. It's free to post a job but the plans are up to $849 or more a month. You can place parameters around your job posts so that only the most qualified candidates apply.
17. FlexJobs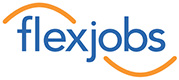 If you're looking for part-time or remote workers, FlexJobs is a good option. In fact, FlexJobs goes a step further, by evaluating your company in advance to ensure your job offerings are a good fit for their candidates. Like other job posting sites, you'll need to sign up first before you can post a job for free. The first five posts are free but after that there is a membership fee that starts at $299 to $2,699 depending on how long you will use the platform
18. Guru.com

Guru is an established online freelance website with many seasoned freelance workers available to manage projects and tasks from website creation to training development. You can post an open job for free but they charge and invoice fee of 2.9% per invoice. Guru, like most freelance websites, provides a secure site with escrow options to ensure work is completed before you're required to pay your freelancer.
19. Giggrabbers

Giggrabbers is a newer freelance website that offers the benefit of crowdfunding to help you raise money for your work. Unlike other freelance websites, the freelancer pays to join the site, so it costs you nothing except payment for work completed.
Best Job Posting Sites to Find College Graduates & Interns
Sometimes what you want is to hire recent college graduates or interns. Talented workers new to the job market can often provide excellent business insight and new technology approaches without expecting to be paid what a seasoned hire would command in terms of salary.
Here are four for the best job posting sites for employers to find college grads and interns:
20. Internships.com

Internships.com provides employer job postings to help you find interns who are still in college. These workers are often available for a summer or part-time job and can be great for helping you build a talent pipeline from the ground up. Internships.com also provides guidance on how to hire and manage an intern—including how to set up and run a successful internship program. You can post internship jobs for free and can also search their database after registering for an account.
Best Niche Job Posting Sites & Specialty Job Boards
Perhaps you're of the mindset to increase your hiring of veterans, moms, the disabled or workers receiving unemployment. Specialty job boards can help you find qualified talent, increase the diversity of your workforce, and help you meet your business or personal goals of supporting marginalized talent.
Here are seven of the best niche job posting sites that help you increase workforce diversity.
21. HotJobs.vet

We've listed HotJobs.vet at the top of this list because you can post one job for three days with a coupon on its site to try it out. Plans after that start at $29.99 up to $699.99 depending on the length of time and volume of the job posting. However, it's a basic self-service website that doesn't offer resume viewing. If you're looking to hire veterans for your open position, consider posting your open jobs here.
22. VetJobs

VetJobs has been around for over 17 years and allows free job postings but you should inquire about plan pricing especially when it comes to recruitment services. VetJobs also offers the opportunity to work with an exclusive Recruiter Connect team that helps you match with the right candidates. If you're dedicated to hiring veterans, and can't find one by using the search options on other job sites, this is a great site to consider posting a job on as well.
23. RecruitDisabliity

Similar to Ability JOBS, RecruitDisability helps you find talented workers to fill open roles and increase the diversity of your staff. Job posting packages start at $195 go up to $683. There are packages targeted to professional or hard-to-fill roles that start at $295 per job.
24. DiversityJobs.com

DiversityJobs helps you find talent across multiple diverse categories including minorities and females, which may be important if you're looking to improve your employment brand or increase creativity. It costs $225 for a single job post and it will be posted on its network of niche job sites for Black Americans, Latinx, Asians, Native Americans, Women, Veterans, People with Disabilities, and Members of the LGBTQIA+ Community. For unlimited job posting packages, you will need to contact them for a custom quote.
25. US.jobs
This is a site created by the National Labor Exchange to help out of work employees and those who have been laid off. US.jobs is a great option that's also free to both employers and job seekers. Your job post will be available for job seekers to find on state workforce systems and if you provide details such as a city and state location, it can also be cross-posted on over 1,000 job boards. While it's not the most popular job board, it is free and provides great exposure for your open job roles.
Bottom Line
If a paid job board isn't in your budget, consider our article on the best free job posting sites. Many sites do provide free job postings for a limited number of jobs or for a trial period. And most, like Indeed, allow you to sponsor or advertise the job for a fee in case your free job post isn't getting enough traffic or interest.