OpenCATS Review: Is It the Right Applicant Tracking Software for Your Business?
This article is part of a larger series on Hiring.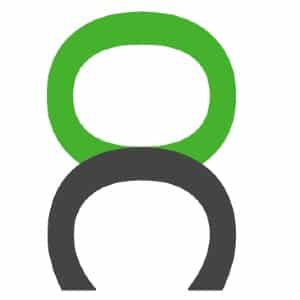 OpenCATS is a free, open-source applicant tracking system that can help users create custom job postings, manage applicant data, create candidate pipelines, make custom email responses, schedule recruitment-related events, and generate reports. The platform also supports external and internal job posting and is customizable depending on a recruiter's workflow requirements.
What We Recommend OpenCATS For
OpenCATS is a highly customizable applicant tracking system, which works on most environments including Linux, Ubuntu, Windows, and Mac OS X. Users can install the program on a computer and access it locally. Also, installation over a shared server or hosting account is possible. This way, it's accessible by different users via the internet.
In short, OpenCATS is best for:
IT companies looking for a customizable applicant tracking system: OpenCATS has a suite of recruiting tools, which can be tweaked according to an organization's preferences. The installation process and customization require computer programming skills, and companies with a strong IT employee workforce should greatly benefit from this open-source software. OpenCATS even earned a spot in our top free applicant tracking systems.
Small to midsize businesses with limited recruitment budgets: Other companies can of course use OpenCATS too. Interested businesses may hire an IT professional to set up and customize OpenCATS for them. This is a low-cost solution since a business only pays for the related setup costs. Once up and running, recruiters can use all features for free. If a business opts to install it on a hosted account, there will be an additional cost for web hosting.
When OpenCATS Would Not Be a Good Fit
Businesses needing technical support: While OpenCATS is an affordable program to run, it's not for businesses that expect to have round-the-clock chat, email, or phone support for technical problems. OpenCATS only has a support forum and development community for users who need assistance. You may want to consider Rippling, which has live in-app chat, email, and paid phone support.
Companies that usually hire many employees at a time: Although OpenCATS does a great job of storing applicant resumes, it doesn't have a resume indexing or parsing feature to help save time going over resumes. For a resume screening tool as part of reasonably priced plans, check out Freshteam.
Looking for something different? You may want to read our guide on the best recruiting software to help find one that works for you.
OpenCATS Overview
PROS

CONS

Customizable dashboard
No resume indexing or parsing
Customizable integrations
Needs advanced technical skills for installation and customization
Robust features for a free program
Lacks help support
OpenCATS Pricing
OpenCATS is available at no cost. What's good about open-source programs like this one is that it gives users control over integrations and data. Users with technical computer skills or those willing to learn can use the program's documentation provided on its website. Otherwise, those interested in using OpenCATS may hire an IT professional for installation.
OpenCATS Features
OpenCATS has a suite of applicant tracking features you can use for the recruiting process, from creating a job posting to hiring candidates. Learn more about OpenCATS features and decide if it's right for you.
Customizable Dashboard
OpenCATS allows users to construct the dashboard the way they think is most appropriate—a feature that's unique to this program. Depending on the customization preferences, OpenCATS can display in one screen the open jobs, calls, candidates, recruiting events, and a hiring report.
---
Customizable Job Postings
Before getting applicants for an open position, you first need a job listing. With OpenCATS, you can create external job postings to attract talent from outside the company or internal job listings to hire existing employees. The platform has tools to incorporate your company's branding, including colors and logos.
Before adding a job listing, you should first add your company information under the "Companies" tab and click "Add Company." You may add other information about your company such as phone numbers, location, and departments.
To add a job listing, you need to click on the "Job Orders" tab and click on "Add Job Order" just below the tab name. Here, you'll add the job title and other relevant information such as start date, location, employment type, and number of openings. After clicking "Add Job Order" at the bottom, the job posting details will be saved. The next time you create another listing, you can simply edit a saved posting. You can also share your job postings to job boards and other websites using its integrated XML feed.
---
Applicant Messaging and Tracking
During installation, you may enable email functionality within OpenCATS' system, which allows you to send messages to applicants, compose email templates, and notify the hiring team of new applications. OpenCATS stores all applicant details, contact information, and communications. Using the platform, it's easy to schedule an event with candidates, which is automatically saved into the integrated calendar.
---
Built-In Calendar Tool
OpenCATS also comes with an integrated calendar tool, where all recruiting events such as interviews, calls, or meetings are saved. You can edit these events if you want to add reminders. You can also add upcoming events to the calendar.
---
Customizable Software Integration
OpenCATS supports data exports to third-party systems. It may also be customized, including adding language support, using third-party tools. One good thing about OpenCATS is that it can be customized depending on organization-specific requirements and workflow. Note, however, that the program is seldom updated, so it may have compatibility issues with other web development tools.
---
Equal Employment Opportunity (EEO) Reporting
The program supports EEO by concealing voluntary information provided by the applicants. Also, users can easily generate EEO reports, which are customizable by time frame—all time, last month, or last week.
---
OpenCATS Ease of Use
Well-organized layout
User support forum
Detailed documentation
Once it is installed and customized, OpenCATS is easy to use. Users can easily navigate through its features because of its clean interface. Although it lacks prompt technical support services, it has a support forum where users can find solutions or post their questions. Overall, OpenCATS is an intuitive applicant tracking system but technical skills are a must to get it up and running and resolve issues.
What Users Think About OpenCATS
At the time of publication, OpenCATS doesn't have updated reviews on popular sites. A few other reviewers, however, have shared their evaluation of the program. PAT Research, for example, gave OpenCATS an editor rating of 9.5/10 and 7.8/10 aggregated user score from four ratings.
Top OpenCATS Alternatives
| | | |
| --- | --- | --- |
| Best for: Small businesses with limited recruitment budgets | Best for: Businesses that need strong reporting compliance features | Best for: Businesses that require a free applicant tracking solution anchored to a free job board |
| Monthly pricing: Has a free plan; paid plan starts at $1.20/employee | Monthly pricing: $0 | Pay-per-click pricing: Starts at $0 to $5 per day |
| | | |
Bottom Line
If you have the IT skills or workforce and you're after a fully customizable yet affordable applicant tracking system, OpenCATS is a good option. After successful installation, it's simple enough to use even with its multiple features such as career page creation, resume storage, applicant pipeline, communication and scheduling tools, and report generation. While it doesn't have chat, email, or phone support for technical problems, it has a user support forum for issues.
You can check out an OpenCATS demo anytime to learn more about its features and check if it's right for you.