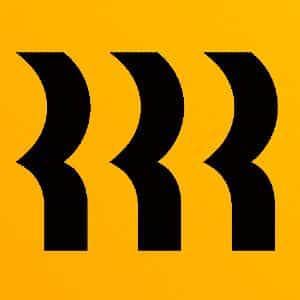 Rippling is an all-in-one HR platform that lets you manage and automate all of your employees' operations and handle full-service payroll and tax compliance. It's ideal for small to mid-sized companies of up to 1,000 employees—especially those with plans to expand internationally. Its robust HR and IT features allow you to offer benefits, manage employee information in one place, and control computer device and app access.
What We Recommend Rippling For
Rippling's core product is HR, but its full-service payroll and tax processing tools are also popular. It offers unlimited pay runs and pays employees through direct deposits or checks. As for HR and IT support, you can use the service to manage your staff database, app security and access, onboarding and offboarding processes, and applicant tracking. It's convenient for small to midsize businesses without sacrificing efficiency, all in a single platform.
In short, Rippling is best for:
Firms without an HR or IT professional on staff: One of our top picks for HR payroll software, Rippling provides a suite of HR and IT management features that help businesses onboard and offboard employees. It maintains a unified employee database and handles workflow approval automation, health insurance, FSA, HSA, commuter benefits, and PTO tracking. There are also HR support staff available plus a PEO, if the need arises.
Technology companies: Rippling allows you to pay your employees and contractors through direct deposit and check whether they work in the office, multiple states, or remote–tech companies usually have a distributed workforce. You can also to track their time anywhere and change employee's pay rates automatically. It offers device and app management that lets managers control employee access from anywhere, all in one place.
Small businesses that are growing: The systems small businesses use can add up over time and make it hard to find software that works with their existing apps. To help, Rippling integrates with 400+ applications, including accounting, analytics, expense and performance management, time tracking, etc.  It also offers an applicant tracking system.
Firms with international contractors: Time worked and paychecks are calculated, and funds can easily be distributed in the appropriate currency via international wire. You can also use all of the other features Rippling offers to help manage international employees, like the device and app management tools.
When Ripping Would Not Be a Good Fit
Mom and pop businesses with no growth plans: Although not expensive, Rippling doesn't offer the cheapest payroll service–it's best for companies that can take advantage of its HR features. If you have a handful of employees and plan to keep it that way, you can probably find more affordable software. Check out our guide on free payroll software for more options.
Businesses that require live phone support: If you need a direct line to phone support to get fast answers to questions related to payroll, benefits, and HR, Rippling may not be right for you—unless you're willing to pay extra for it. For more options, review our best payroll software picks.
Rippling Overview
PROS

CONS

Fully-automated HR, payroll, and IT functionalities
Live phone support costs more
Runs payroll and pays taxes
Core Management Plan must be purchased first
Integrates with multiple third-party providers
Limited payroll payment options
Rippling Pricing and Features
Pricing
($/Month)

Core Employee Management: $10 per
employee, per month
Payroll: $8 per employee, per month

Direct Deposit Processing Timelines

Two days

Employee Benefits

Health insurance, medical, dental, vision, 401(k), flexible spending accounts, commuter benefits, health savings account, ACA and COBRA administration

Health Insurance Coverage

Available in 50 US states and internationally

Workers' Compensation

Can purchase and manage within all plans

Payroll Automation

For salaried and hourly workers

HR Support

Self-onboarding, state new hire reporting, time tracking, benefits, and HR advisers

Software Integrations

QuickBooks Online, Xero, TSheets, Sage, Homebase, Zendesk, and more

Customer Service

Good overall
Rippling has a suite of HR and IT functions that small and midsize enterprise owners would benefit from, apart from its employee payroll and benefits management tools. In addition, Rippling supports global workers, as long as they're classified as contractors.
Payroll Processing
With Rippling, employers can run unlimited pay runs each month and pay employees and contractors with a paper check, direct deposit, and even international wire (if applicable). You can also set employees up on different pay schedules and rates. Before you finalize each pay run, Rippling shows you historical data that help you verify whether or not the numbers are accurate, i.e., you can compare total pay for an employee to how much they were paid on the last payday. It doesn't currently offer pay cards or on-demand pay though.
Payroll Tax Management
Rippling automatically calculates, files, and pays your federal, state, and local taxes. It also pays penalties if its reps make a mistake during the tax filing process. And at year-end, your employee tax forms (1099s and W-2s) will automatically be generated and electronically distributed.
Hiring Tools
Aside from applicant tracking and talent management features, Rippling offers employee onboarding tools—including a mobile app that functions as a self-service portal, which allows employees to view their pay stubs and employee benefits online. It can also handle new hire state reporting, workers' compensation, and health insurance, including employee offers and document management. You can also disable employees' systems when they resign with the click of a button.
Employee Benefits
Rippling offers an extensive range of employee benefit options in just a single platform. Other than health insurance (medical, dental, and vision) in all 50 states, it also offers commuter benefits, flexible spending accounts (FSA), health savings accounts (HSA), and 401(k). With Rippling's assistance, employers can receive, compare, and enroll in over 4,000 benefit plans from leading carriers like Blue Cross Blue Shield and Humana.
Upon hiring, new employees can continue their pre-existing plans and/or enroll in their new company's benefits online. Rippling also allows partnership with your existing brokers if you want to keep them to simplify employee enrollments.
Application and Password Management
Rippling automatically sets up new employees with the apps they will need based on their roles and departments—like Slack, Gmail, and Dropbox—and can instantly revoke access for departing employees. It has a built-in team password manager (RPass) that enables your employees to generate strong passwords, auto-fill passwords, securely share credentials and 2FA codes, and disable access during offboarding.
Task Management
Aside from time tracking, Rippling has an activity stream that enables you to assign and view employee tasks in real time. You can check each employee's app access, login details, and any work activities—including your employee's attendance, time in/out, and location.
Time Tracking
You can track your employees' working hours using Rippling. It allows you to create job codes that track your employees' time and even the cost by location, client, or task. Users can customize their paid-time-off (PTO) policy and automatically review and approve any requests. All of these features are automatically synced with payroll.
Reporting
Aside from built-in reporting templates, Rippling also allows you to create and customize reports and graphs using your existing employee data. This feature can be used anywhere across departments, whether you want to see employee turnovers, track devices or app usages, or eye employee compensation trends. You can also export these reports in CSV and XLS format or share them with others through the system.
Rippling Ease of Use
| | |
| --- | --- |
| Self-service portal | Set-up wizard and How-To Guides |
| Phone and email support | HR support helpdesk |
| In-app chat | Robust third-party integration options |
Users vouch that Rippling is very easy to use and seamlessly integrates with third-party providers. With its setup wizard and how-to guides, you can quickly navigate through it and effortlessly add your employees' profiles, including their salary and benefits information. Its integrated employee database also helps many businesses manage employee workflow effectively.
When you have questions, it's easy to chat with a representative via email. And if you need to speak to a certified HR representative via phone or email, you can sign up for $100 a year.
With over 400 third-party integrations, Rippling will be able to help you manage your employees well. It integrates with many service providers, including:
Accounting: Sage Intacct, QuickBooks Online, Xero, Corecentric
Analytics: Moz, Airtable, Mode Analytics, Looker
Banking: Brex, PayPal, Stripe, Chase
Collaboration: Slack, Google Workspace, Zoom.us, GitHub, Asana, Dropbox
Customer Support: Zendesk, Front, Salesforce
Design: Adobe, Canva, InVision, Shutterstock
HR: Human Interest, Guideline, Checkr, Lattice, Lever
IT: 1Password, Cloudflare, Azure Active Directory
Project Management: Asana, Notion, Mavenlink
Office Management: Envoy, OfficeSpace, Amazon
Sales and Marketing: Outreach, Gong, Front
Workplace Giving: Double the Donation and Bright Funds
Top Rippling Alternatives
Gusto Payroll
4.59 out of 5 stars

QuickBooks Payroll
4.44 out of 5 stars

Square Payroll
4.11 out of 5 stars

Best for: Small businesses

Best for: QuickBooks accounting small business users

Best for: Retailers and restaurants

Base monthly fee from: $19 to $149

Base monthly fee from: $45

Base monthly fee from: $29

Per-employee monthly fee from: $6 to $12

Per-employee monthly fee from: $4

Per-employee fee from: $5
If you're not sure Rippling is right for you, see how it compares with other HR payroll software. Also, check out our guide on choosing payroll software to help you evaluate if Rippling is a fit for you.
What Users Think About Rippling
Most Rippling users left positive reviews on the web. Many complimented Rippling's intuitive user interface and the seamless integration with a lot of third-party providers. Others also expressed that they like its robust features. Some, however, commented that it is a bit expensive, especially for small business owners. At the time of publication, Rippling payroll earned the following scores on other popular user review sites:
When reading through user reviews, here are some of the trends that I noticed:
| Users Like: | Users Don't Like: |
| --- | --- |
| Intuitive and user-friendly | No free trial |
| Automated and customizable features for payroll, HR, IT, and even tax compliance | Payment distribution is limited |
| Responsive customer support team | Pricing is a little steep for small businesses |
Bottom Line
Rippling is an all-in-one HR platform that offers full-service payroll and tax compliance for the smallest of employers to medium enterprises with 1,000 employees. It's also automated and easy to customize. If you need to offload some of your hiring duties or just want a more organized HR system that works, sign up for its free demo.