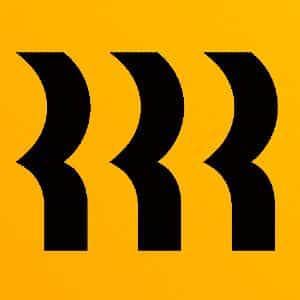 What We Recommend Rippling For
Rippling's core product is HR, but its full-service payroll and tax processing tools are also popular. It offers unlimited pay runs and pays employees through direct deposits or checks. You can also use Rippling to manage candidate sourcing activities, onboarding and offboarding processes, app security and access, and staff information. It even offers professional employer organization (PEO) services that you can easily turn on and off. These functionalities make Rippling convenient to use for small to midsize businesses (SMBs) as it provides robust HR and IT features without sacrificing efficiency, all in a single platform.
Overall, Rippling is best for:
Small businesses without HR or IT professionals: Rippling, which topped our list of best HRIS/HRMS software, provides a suite of HR and IT management features that help businesses onboard and offboard employees. In addition to its unified employee database, you get workflow approval automation tools, paid time off (PTO) tracking, full-service payroll, and access to health insurance, FSA, HSA, and commuter benefits. HR support staff and a PEO are also available.
Businesses with remote workers or a global workforce: Rippling is on our lists of leading online payroll services and best international payroll software because it can help you track employee work hours and control employee app access from anywhere—provided an internet connection is available. Rippling payroll can even efficiently process wage payments for your global staff—both employees and contractors—and send salaries in the appropriate currency via international wire.
Growing businesses that need a flexible system: What's great about Rippling is that you can select the HR and IT solutions you need—although you have to purchase its core employee management platform. You can sign up for essential modules (such as payroll, benefits, and time tracking) and then add more (like applicant tracking, learning management, and apps management) as you grow your business. Rippling even integrates with 400+ third-party software, making it easy for you to connect systems that you've used over time to its platform.
When Rippling Would Not Be a Good Fit
Mom-and-pop businesses with limited budgets: Although inexpensive, Rippling can be a bit costly for very small businesses. While its fees start at $8 per employee monthly, you have to pay for each module in addition to its core employee management platform. In case you only have a handful of employees and plan to keep it that way, you can probably find more affordable software. Check out our guide on free payroll software for more options.
Businesses that require live phone support: If you need phone support to get fast answers to questions related to payroll, benefits, and HR, Rippling may not be right for you—unless you're willing to pay extra for it. We recommend Paychex, ADP, or Gusto, which all offer free live phone support.
Looking for something different? Read our guide to the best payroll software if payroll is your primary need.
Rippling Overview
PROS

CONS

Modular HR, payroll, and IT solutions that connect seamlessly with each other
You can't purchase other modules without buying its employee management platform first
Users can easily switch its PEO option on and off
Its HR help desk option with phone and email support costs extra
Integrates with 400+ third-party software
Gets pricey as you add features
Rippling Pricing
You can purchase Rippling's HR and IT modules separately, but you have to get its employee management platform first before you can buy these solutions. While Rippling's pricing page indicates that monthly fees start at $8 per employee, it doesn't show how much each module costs—although you can contact them to request a quote.
Based on the quote we received, here are Rippling's pricing for some of its HR and IT modules:
Core employee management platform: $10 per employee monthly
Full-service payroll: $8 per employee monthly
Employee benefits: $6 per employee monthly
Flex HSA/FSA and commuter benefits: $6 per employee monthly
HR help desk: $100 per month
App management: $8 per employee monthly
Device management: $8 per employee monthly
Rippling Features
Rippling has a suite of HR and IT solutions that small and midsize businesses would benefit from. With its online tools streamlining and automating employee management and IT processes, company owners can focus more on growing their business and less on handling day-to-day administrative tasks. Here are some of Rippling's essential features to help you decide whether or not it fits your business' requirements.
Employee Management
Aside from providing a unified employee database, Rippling's core employee management platform houses all of its key functions—from onboarding/offboarding automation, task and document management, workflow processes, and custom reporting.
---
Payroll Processing
With Rippling payroll, you don't need to manually enter data (such as hours worked and benefits deductions) since all of its modules connect seamlessly with each other. You can run unlimited payroll each month and pay employees (including contractors) through direct deposit, paper checks, and even via international wire (for employees based outside of the US).
In addition, Rippling's integration with AP Intego grants you access to pay-as-you-go workers' compensation insurance. It also supports all types of wage garnishments and can even send the funds to applicable agencies.
Not sure what payroll features to look for? Check out our guide on how to choose a payroll service to help you evaluate if Rippling is a good fit for your business.
---
Payroll Tax Management
Rippling automatically calculates, files, and pays your federal, state, and local taxes. And at year-end, your employee tax forms (1099s and W-2s) will automatically be generated and electronically distributed. If its reps make a mistake during the tax filing process, Rippling will pay the penalties.
---
Employee Benefits
Rippling has an extensive range of employee benefits options that include health insurance (medical, dental, and vision) that covers all 50 states. It also offers commuter benefits, flexible spending accounts (FSA), health savings accounts (HSA), and 401(k) plans.
If you're looking for new benefits options, you can use Rippling to get quotes, compare packages, and enroll in over 4,000 benefits plans from leading carriers like Blue Cross Blue Shield, Aetna, and Humana. In case you already have pre-existing plans, you can opt to retain those—you can even connect your current coverage with Rippling. This makes transitioning to a new HR payroll system easier since you and your employees don't need to re-enroll online.
---
Time & Attendance Tracking
With Rippling, your employees can clock in/out via the computer, a tablet kiosk, and its mobile app for time tracking. All approved hours sync automatically for pay processing, and you can even review your staff's timecards directly from its payroll solution.
Setting up time tracking rules is also made easy with Rippling's automated workflows. Its system also has built-in compliance that automatically follows federal, state, and local labor laws based on your employee's work location. Once the rules have been set up, it sends alerts for missed breaks, overtime requests, and unapproved hours.
Apart from monitoring time, Rippling can help you manage and track PTO. Employees can raise PTO requests through its system, and these will automatically go to their identified managers for approval.
---
Hiring Tools
Rippling's hiring tools include custom hiring workflows, applicant tracking, one-click job postings to multiple job boards and sites (such as Indeed and LinkedIn), and robust reporting to help you check your pipeline and candidate feedback. It also handles new hire state reporting, plus its onboarding tools can help you send offer letters and other new hire documents to incoming employees.
---
Learning Management
In addition to letting you upload your own courses into its system, Rippling's learning management solution has a database of more than 1,000 pre-built training programs—from cybersecurity courses to Health Insurance Portability and Accountability Act (HIPAA) training.
If you set up enrollment rules in the system, Rippling will automatically assign courses to employees, send training reminders, and track the progress. For sexual harassment compliance courses, Rippling has built-in pre-configured enrollment rules for all states, so you can enroll employees in state-mandated training with just a single click.
It even sends alerts to training participants to ensure that courses are completed on time. Rippling then records and sends the certifications to employees who completed the online training. In case you want to prevent staff from clocking in for a job if they've yet to complete the required courses, you can use the certifications to create time tracking rules that restrict clock-ins.
---
Employee Portal
Employees can access payslips, check benefits, request PTOs (managers can approve PTOs), search for their coworkers' contact details, and log into all of their company-approved apps via Rippling's self-service portal. This can be accessed online and via its mobile apps for Android and iOS devices.
---
PEO Service
If your business grows to a point where you need PEO services, Rippling can help you manage HR, payroll, benefits, and IT (specifically app and device provisioning and deprovisioning). It's even one of our recommended PEO companies for small businesses. In case you don't require its PEO anymore, you can easily turn the services off from your account settings and then seamlessly transition to using its all-in-one HR platform again.
---
App Management
Rippling automatically sets up new employees with the apps they will need—like Slack, Gmail, and Dropbox—based on their roles and departments. And with Rippling's single sign-on (SSO), employees can securely access company-approved apps directly from their dashboard. Its built-in team password manager, RPass, even helps your staff generate strong system passwords and securely share login credentials and 2FA codes for any app or website.
For resigning employees, Rippling simplifies the account deprovisioning process, so you don't have to manually disable their profiles from various apps. Rippling will instantly revoke their access during the offboarding process.
---
Device Management
This solution is designed to help you efficiently manage the entire employee device lifecycle. With Rippling, you can easily set up or reassign computers and laptops for employees. If you need to buy new units and have these shipped to your staff, you can place the order, identify the software to be installed, and track the shipment directly in Rippling.
Rippling also keeps an inventory of your unused computers and stores these in their warehouse for safekeeping until you're ready to reassign the devices. It even assesses the condition of each unit and records the findings online, allowing you to easily check and monitor your inventory from your dashboard.
When offboarding resigning employees, you can use Rippling to schedule when the device will be locked and the data wiped from the computer. Most employees hand in their laptops personally to HR or IT on their last day, but if you have remote staff, you can either retrieve it yourself or have Rippling do it for you. If you opt for the latter, Rippling will send resigning employees return boxes with prepaid shipping labels so they can have the company-issued devices shipped back to you or to Rippling's warehouse, depending on where you chose to have the units returned.
---
Reporting
Rippling has built-in reporting templates but you can also build custom reports using your employee, app, and device data. If you want to download reports, you can extract these into CSV and XLS file formats.
---
Third-Party Software Integrations
With over 400 third-party integrations, Rippling connects with a variety of software types. Here are some of its partner systems:
Accounting: Sage Intacct, QuickBooks Online, Xero, Corcentric
Analytics: Moz, Airtable, Mode Analytics, Looker
Banking: Brex, PayPal, Stripe, Chase
Collaboration tools: Slack, Google Workspace, Zoom.us, GitHub, Asana, Dropbox
Customer support: Zendesk, Front, Salesforce, Guru, Freshdesk
Design: Adobe, Canva, InVision, Shutterstock
Electronic signature: HelloSign, DocuSign, Pandadoc, Adobe Sign
HR: Human Interest, Guideline, Checkr, Lattice, Lever, Lessonly
IT: 1Password, Cloudflare, Azure Active Directory
Project Management: Jira, Trello, Notion, Mavenlink, Wrike
Office Management: Envoy, OfficeSpace, Amazon
Sales and Marketing: Outreach, Gong, Front
Workplace Giving: Double the Donation and Bright Funds
---
Rippling Ease of Use
Setup wizard and how-to guides
Self-service portal
Robust third-party integration options
HR support help desk
In-app chat
Phone and email support
Rippling is very easy to use and seamlessly integrates with third-party providers. With its setup wizard and how-to guides, you can quickly navigate through it and effortlessly add your employees' profiles, including their salary and benefits information.
When you have questions, it's easy to access its in-app chatbot that provides links to its help articles. But, if you need to speak to a certified HR representative via phone or email, you have to sign up for its HR help desk add-on.
Top Rippling Alternatives
| | | |
| --- | --- | --- |
| Best for: Small businesses | Best for: QuickBooks accounting small business users | Best for: Retailers and restaurants |
| Base monthly fee from: $39–$149 | Base monthly fee from: $45–$125 | Base monthly fee from: $35 |
| Per employee monthly fee from: $6–$12 | Per employee monthly fee from: $4–$10 | Per employee monthly fee from: $5 |
| | | |
If you're unsure Rippling is right for you, see how it compares with other HR payroll software.
What Users Think About Rippling
Most users left positive Rippling reviews on third-party sites like Capterra and G2. Many complimented Rippling's intuitive interface and the seamless integration with a lot of third-party providers. Others also expressed that they like its robust HR features. Some, however, commented that navigating through its platform can be overwhelming for new users, mainly because of its many features.
At the time of publication, Rippling earned the following scores on popular user review sites:
These are some of the trends I noticed when reading through online Rippling reviews.
PROS

CONS

Intuitive and user-friendly
Mobile apps have limited features compared to its web version
Automated and customizable features for payroll, HR, IT, and tax compliance
Lacks free phone support
Helpful support team
Minor software glitches and occasional login issues
Bottom Line
Rippling is an all-in-one HR platform that offers full-service payroll and tax compliance. Its fully automated and customizable solutions make it an ideal software for SMBs looking to streamline HR and IT processes. And if you need to offload some of your HR duties—be it processing payroll or administering employee benefits—Rippling's PEO services can help you, plus you can easily switch it on and off.
To see Rippling's HR and IT tools in action, sign up for its free demo today.