Applicant tracking systems (ATS) are software that HR, recruiters and hiring managers use to save time and source the best candidates. An ATS keeps track of job applicants throughout the recruiting process—from job posting to hire. Many ATS systems offer their software free to small businesses. Here are the best.
Top 7 Free Applicant Tracking Systems
| Free ATS | Best For |
| --- | --- |
| Freshteam | (Best Overall) Free ATS overall for businesses with fewer than 50 employees |
| Indeed | Free job board with many ATS features, including unlimited free job postings |
| SmartRecruiters | Businesses that need professional talent acquisition features |
| Qandidate.com | Pre-screening job applicants and includes unlimited users |
| OpenCATS | Open-source software that allows for unlimited customization and integration with existing systems |
| JobScore | Background checks from within the system and includes unlimited users |
| Fitzii | Access to recruiting experts for an additional fee |
How We Evaluated Applicant Tracking Systems (Free)
Applicant tracking systems are generally used by large companies and recruitment firms. They can be costly. But, there are several free options accessible to small businesses. These free ATS options include all the basic applicant tracking features your business might need—from job postings to candidate communication.
Based on the needs and wants of the typical small business user, the criteria we used to evaluate the best free applicant tracking software include:
Price – Software had to be free for small business owners
Post Jobs – Can create job postings to be linked on a job board or your career page
Track Applications – Receives job seeker application forms and resumes
Parse Resumes – Sorts the resume data so you can easily compare applicant data
Contact Applicants – Lets you communicate with job seekers via email
Manage Candidates – Help to manage candidates through review, interview, offer
Interface to Systems – Ability to push (or upload) data to your HR or payroll software
Provide Reports – Provides standard reports to see how your hiring process is going
We recommend Freshteam as our best free applicant tracking system for small business because it contains all of these features. In addition, if you outgrow the free program, it's priced competitively. That makes it a great ATS to start with.
If you would like to learn more about what an ATS does, read our complete article on applicant tracking systems. We also provide an article on best recruiting software.
Best Overall Free ATS for Small Businesses: Freshteam

Freshteam takes the top spot for best free applicant tracking software because it offers so much in its free version. It's best for those who have 50 or fewer employees, as Freshteam remains free and lets you post five jobs at a time. You'll get all the basic features for free, including a link to put the job posting up on your own website. You'll also be able to track where applicants are in the recruitment process with a mobile-friendly website.
Freshteam offers email integration through a website that's mobile-friendly (and lets you contact candidates directly from within the ATS system). In the free software, you get one account that can be used by you, your HR rep or your hiring manager. Of course, you can upgrade if you need more user accounts.
Freshteam offers quite a bit in its free package, including the ability to get feedback from interviewers, track metrics and run reports. Freshteam is part of a larger application set called Freshworks—software that manages everything from your IT help desk to your call center.
Depending on your business, you may find that Freshworks meets your requirements for an integrated business solution, with Freshteam as the applicant tracking component.
Freshteam Pricing
Freshteam is free if you have 50 or fewer employees and can get by with posting only five open positions at a time. Its entry-level free applicant tracking software package is called the Sprout.
As you grow and need to add more users, more job openings or resume parsing features, you might consider upgrading to the paid Blossom package that costs as low as $50/month if you pay annually. That's a great price as far as paid applicant tracking systems go.
Freshteam Pricing Table
Sprout

Blossom

Garden

Price*

$0

$75/month

$150/month

# of Employees

50

50

50

# of Job Postings

5

10

Unlimited

Posts to Job Boards

✔

✔

Other Features
Basic Career Site
Embed Jobs on
Your Website
Manage Job Postings
Email Applications
Referrals
Team Collaboration
Plus,

Application Forms
Resume Parsing
Bulk Candidate Import
Multiple Mailboxes
Reports
Autopilot
Plus,

Custom Branding
Job Publishing
Social Media Recruiting
Talent Management
Offer Letters
*Discounts available for annual pricing. Additional employees cost extra.
For $50/month, you'll get the advantage of having your jobs posted to job boards like ZipRecruiter and Indeed. If you upgrade to the Garden plan for $100/month, paid annually, you'll even get social media recruiting, offer letters and customization to support your employment brand.
Nonetheless, the free Sprout program lets you try out an ATS at no charge until you grow past 50 employees.
Freshteam Features
Freshteam provides job posts and email applications. They also set you up with a free career site that you can direct applicants to—you don't have to create one from scratch. You can also manage applicant emails and referrals from your employees.
Once an applicant applies, Freshteam will include their resume. Then, you can schedule interviews, storing feedback from interviewers all in one place. Below are some features that make Freshteam stand out as our top recommendation for free ATS software.
Careers Page
Even with the free version, you'll get a careers page. Or, you can also use the "embed jobs" feature to put a link on the careers page of your own business website or social media page, if you have one.
Collaborate with Hiring Team
Freshteam lets you see where the candidate is in the recruitment process and allows you to view relevant emails and interviewer notes all in one place. This saves you time and can help you hire top candidates faster.
Software Integrations
Freshteam is designed to work with other software. Of course, it integrates with Freshworks products. It also integrates with Office 365 and calendar tools, as well as Google apps and Facebook.
Customer Support
Freshteam provides 24/7 support via phone, email, and online chat. They also have a help request form you can send directly from the website.
What Freshteam Is Missing
Freshteam doesn't have any native integrations into other HR/payroll software. Once you hire a candidate, you'll need to manually input their data into your HR/payroll system or upload data from a CSV file. You also have to upgrade before you get features like resume parsing or hiring reports.
What Users Think About Freshteam
Because it's free, most users love it. We found great ratings on third-party review sites as well as our own. For more information, read our complete review on Freshteam.
Best ATS as Part of Job Board: Indeed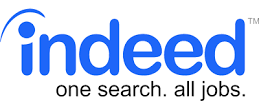 Indeed is the largest job board, with over three million job seekers updating their resumes every month in its database. It works great for any business that wants to maximize its reach. It's free to post a job on Indeed, and when you post that job, you get lots of applicant tracking features.
For example, you get a careers page. You have the ability to contact job seekers via email. You get a dashboard to see all the applicants who have applied, as well as track where they are in the hiring pipeline.
Job seeker resumes are parsed so that you can compare candidates on similar criteria such as education and experience. You even get to ask them pre-screening questions or have them verify their skills with a test. Those features are similar to what an applicant tracking system does.
Indeed Pricing
Job posts are free on Indeed (subject to standards) and include applicant tracking features. Indeed earns its revenue through advertising. They charge an optional pay-per-click fee if you want to advertise your open position, which they refer to as sponsoring a job. Advertising keeps your job openings at the top of the job seeker's search results.
You can also pay an upcharge of $100 to $250 a month to contact 30 to 100 passive candidates that you find while searching Indeed's free resume database. In addition, sponsoring allows you to reach more candidates with mobile and desktop alerts. You can also create a hiring campaign.
For more information, read our full article on how to maximize your job post on Indeed.
Indeed Features
Indeed contains many features of an applicant tracking system or recruiting software, from creating a careers page to allowing job seekers to apply via their mobile phone. Some of the stand-out features that make it a good option for applicant tracking are shown below.
Screening Applicants
Indeed offers many ways to screen job applicants. You can ask screening questions right in the job application form, such as, "How many years of experience do you have?" You can also ask job seekers to complete online exams to verify their job skills (e.g., customer support, typing or Excel).
Employer Branding
You can customize your company page to inform job seekers about what it's like to work for your company. You can add photos, and employees can leave reviews about your company. Unlike Freshteam, you don't have to upgrade in order to customize your company careers page.
Templated Communications
There's no need to re-create messages online, such as '"Thank you for applying," or "We'll be contacting you for an interview." With Indeed, you can set up an email template with variables like the candidate's name, the position they applied for and their email address. That lets you correspond using standardized communications to keep job seekers in the loop.
Salary Tools
One of the cool features Indeed offers that free ATS software doesn't is salary tools. As an employer, you can find out what you should be paying for a job based on its job title. Of course, your job seekers can obtain this information too if they know where to find it. Here's an article on salary tools for more information.
Customer Support
Indeed offers support via phone, email, a contact form on their website, or Twitter. They also have a robust Help Center organized for job seekers and employers. Support hours are Monday to Friday, 8 a.m. to 8 p.m. EST.
What Indeed Is Missing
Indeed lacks two things that most other applicant tracking systems have. One is that it doesn't cross-post to other job boards. The second is that its reporting options aren't nearly as robust as those offered by Freshteam. However, you can download reporting data to analyze on your own, and share candidate data with your HR or payroll system via CSV file. They also don't offer support on the weekends like Freshteam does.
What Users Think About Indeed
Indeed is our top recommended job board thanks to its easy to use features and free ATS software. It has mixed reviews on third-party review sites. However, we're unable to determine whether the feedback is from job seekers or employers, as Indeed serves both kinds of users.
Indeed offers $50 in free sponsorship credit to new users.
Best Applicant Tracking System for Professional Talent Acquisition Features: SmartRecruiters

SmartRecruiters is a free ATS that is designed for corporate and enterprise users. In other words, it is professional applicant tracking software designed to manage a large-scale talent pipeline. However, their free option lets you use most of the ATS features at no charge—including being able to post up to 10 jobs.
The only requirement for the free software is that you have fewer than 250 employees. However, once you outgrow their free plan, their pricing is much higher than Freshteam.
SmartRecruiters Pricing
SmartRecruiters is free if your company is between one and 250 employees. However, if you are a recruitment firm or a much larger company, they do have enterprise and corporate plans. To get specific pricing for those options, which start at about $4,000 a year, you'll need to contact them directly for a quote.
From a best ATS standpoint, the only reason SmartRecruiters didn't make our top spot is that it's pricing is high if you want to upgrade from their free plan. And, they charge a $2,000 setup fee once you outgrow the free option. Freshteam, in contrast, costs only $50 to -$150/month with no setup fee if you move to a paid plan.
| | SmartStart | Corporate | Global |
| --- | --- | --- | --- |
| Price per month | $0 | Contact for Price | Contact for Price |
| Multi-board job posting | ✔ | ✔ | ✔ |
| Mobile apply for candidates on the go | ✔ | ✔ | ✔ |
| Distribute your job to aggregators | ✔ | ✔ | ✔ |
| Job widget to integrate your jobs on any webpage | ✔ | ✔ | ✔ |
| Full ATS and CRM functionality | ✕ | ✔ | ✔ |
| Full marketplace access with 370+ partners and recruitment services | ✕ | ✔ | ✔ |
| Global job distribution to 200+ job boards | ✕ | ✔ | ✔ |
| Analytics Dashboards | ✕ | ✔ | ✔ |
| API Access for Developers, SSO and more | ✕ | ✕ | ✔ |
| Custom HRIS Integrations | ✕ | ✕ | ✔ |
SmartRecruiters Features
SmartRecruiters operates like most ATS software. It allows you to post jobs, review candidates, get feedback from interviewers, and view data and analytics. They also have a hiring app to make it easy for job seekers to apply.
Additionally, it offers integration so that you can upload the data for your candidates into your HR/payroll system once they're hired. And you can also work with a recruitment firm or even find a recruiter willing to help you find candidates for your open positions. That's often helpful when filling management and technical job roles.
Employer Branding
With SmartRecruiters, in addition to standard ATS features, you get a branded website. Or, you can add a widget to your existing business site, similar to Freshteam. You can upload videos and employee testimonials to tell your story and encourage workers to apply. That helps differentiate you from other employers by giving candidates a sneak-peek into your culture.
When job seekers do apply, they'll find the process easy (one-click) and they'll be able to track their application online. A great candidate experience supports a positive employer brand and can encourage others to apply to your job rather than to a competitor.
Collaborative Hiring
Collaborative hiring is a great feature that SmartRecruiters offers, similar to Freshteam. It allows you to see interviewer notes and scorecards all in one place. That saves you from having to track down emails, notes, and feedback from those who need to weigh in on the suitability of the job candidate.
Social Engagement Tools
Given that many job seekers start by asking their friends, it's nice that SmartRecruiters integrates with social media and can synchronize with Facebook. Your existing employees can also provide you with candidate referrals.
Access to Recruitment Firms
One of the services SmartRecruiters offers that other ATS's don't is access to business partners and recruitment firms. That requires an upgrade to the Corporate edition. However, as your company grows past 250 employees, you might find this feature helpful. You can upgrade, keeping all the data you've gathered about jobs and applicants while having used the free version.
Customer Support
Customer service is provided via email, online help, phone or by interacting with the chatbot on their site. Their help center is nicely organized by topic—such as getting started, GDPR and integrations. Paid plans have a designated administrator for support.
What SmartRecruiters Is Missing
The free version doesn't push your jobs to as many job boards as the paid version, lacks API integration to other business software you might use, and doesn't offer an analytics dashboard. In addition, the free plan doesn't include workflow like Freshteam does.
What Users Think About SmartRecruiters
Our reviewers give nice feedback about SmartRecruiters, although other sites have mixed reviews. Some don't think the reporting features are adequate, and others provide mixed reviews on their customer service. Read here for more information on SmartRecruiters.
Best Applicant Tracking System for Pre-Screening Candidates: Qandidate.com

Qandidate is best for those who want to pre-screen job candidates. It's a free, cloud-based applicant tracking software that has no limitations and gives you all the tools and information you need to manage your recruiting process from job post to hire. What makes it stand out is its pre-screening options. You can add screening questions to your application forms (to screen out unqualified applicants).
You can also apply filters so that you only see the candidates you want to see based on criteria you set, like the number of years of experience. In addition, it has all the candidate management features a small business would need. It can manage job requisitions, job postings and resume search.
Qandidate.com Pricing
Qandidate is always free, with no limitations.
Qandidate.com Features
Qandidate offers its ATS free with no limitations. It serves all kinds of businesses, from retail to finance, technology, education and nonprofits. It includes a variety of candidate sourcing options, and helps match candidates to open jobs in your database. Everything is displayed on a dashboard so you can quickly see your to-do list and scheduled interviews.
Careers Website
Qandidate provides a custom-branded website, as compared to other ATS systems like Freshteam and SmartRecruiters that provide a website or link in their free system but charge extra if you want customization and branding. That customization also allows you to create custom job application forms. And, the careers site can be linked to your social media pages and business website.
Assessment Tests
Jobscan reported that 80 percent of recruiters use screening questions. Auto-screening and assessment tests are built into Qandidate to ensure that the most qualified job seekers float to the top of your candidate list. They also provide you and your interview team with candidate evaluation forms so that you can apply fair and compliant applicant assessment criteria, avoiding discriminatory hiring practices.
Customized Campaigns
The way that Qandidate makes its money is by helping you create customized campaigns to source and find the most qualified job seekers. The software seeks out the best media channel at the best price and recommends a customized approach for each open job.
Appointment Scheduling
Qandidate has a scheduling tool that allows you to set up phone screens and interviews with candidates. The appointments are then added to your to-do list and visible from the dashboard, keeping all job and applicant information in one place.
Customer Support
Support is provided by phone or email and is based out of the Netherlands. It's not available on weekends, and their support hours are based on GMT+2. However, you can also contact them on Facebook messenger.
What Qandidate.com Is Missing
Qandidate doesn't parse resumes like Indeed does. Resumes are attached to the applicant, but you have to view them separately, which makes comparing candidates side-by-side a bit more difficult. There are also no workflow functions built in and no data export.
What Users Think About Qandidate.com
Given that it's free, Qandidate has pretty good ratings on third-party review sites. It's certainly better than the alternative of using spreadsheets and paper files to manage your applicants and open jobs, especially since there are no limitations on either.
Best Free Open-Source Applicant Tracking System: OpenCATS

OpenCATS is best for those who want open-source software that you can download and customize for free. The benefit of open-source software is that you control your data and your integrations, enabling you to embed the ATS software into your existing IT landscape.
OpenCATS offers resume imports, document conversions, search features, email integration and the ability to copy candidate data to/from the site. Customization and language support can be added by using third-party tools. It supports Linux and WAMP/XAMP operating systems.
CandidATS is an offshoot of OpenCATS, and it is also a free, open-source ATS. It's provided by open-source vendor Auieo. It was last updated in April 2018.
OpenCATS Pricing
As open-source software, CATS is free, but you'll need technical support to download and configure it for your business. The download is fully functional, although some configuration will be needed for specific features, such as full-text resume search.
OpenCATS Features
OpenCATS offers the ability to import talent, manage users, and create reports. It can be customized and branded, with options to configure it to your organization's specific applicant tracking process. It supports multiple document types, such as DOC, HTML, and PDF. It includes email integration and templates and allows you to create and use extensions. And being open source, they welcome customer suggestions, although they may have a longer development cycle than a for-profit entity.
You can access their technical documentation here for complete details on their code and what it does. Release notes can be found here.
Dashboard
OpenCATS lets you configure your dashboard in whatever way makes the most sense for those doing the hiring in your company. For example, you can view jobs, candidates, calls, events and even simple report data—all on one screen.
Resume Database
OpenCATS does a great job of organizing resume data so that you can search the database for existing applicants to fill open positions.
Customization
Because it's open source, the code is available to your programming team so that you can brand your site, label fields and tabs the way you want, and give your recruitment team the application they need to support the hiring function based on their current processes.
Data Export and Reports
As open-source software, you have many options for data exports to third-party systems and reporting.
Customer Support
Open-source ATS OpenCATS and its offshoot CandidATS provide no contact information, so you're pretty much on your own. You can open a ticket or post to a blog like GitHub, but there's no guarantee that you'll get a response. Your best bet is to join an online user community, like OpenCATS Slack forum.
What OpenCATS Is Missing
Being open-source software, you're not going to get customer service and will need to do some research on your own. But since it is free, customizable and scalable, it may work if you've got some IT/tech savvy. And, it can save you from subscribing to cloud-based software for a fee.
What Users Think About OpenCATS
Those who have installed and are using OpenCATS give it decent marks on third-party review sites. Customization options (to match their brand and business processes) are what users like most.
Where to Find OpenCATS
As open-source software, CandidATS can be downloaded from a website like Source Forge. Otherwise, you can get the latest version of OpenCATS code directly from their website.
Best Applicant Tracking System for Unlimited Users: JobScore

The best thing about JobScore is its focus on unlimited. If you have a large team of hiring managers, or thousands of job seekers in your database, no problem. You can also have unlimited users, applicants, notes, and tags. All this, and it still provides the basics—tracking your applicants, hosting your careers page and pushing your open positions to job boards and social media.
In addition, JobScore lets you run background checks right from the system. You don't have to find and negotiate with a third party to build background checks into your hiring process.
Another nice feature JobScore provides is one-click job posting. Research has shown that job applicants don't appreciate a lengthy job application process. You'll get more applicants if they can apply for a job easily.
JobScore Pricing
The reason JobScore didn't make it to the top of our list, even though it has great features in the free version, is that the free plan only allows for one job post. If you want more, prices range from $49 to $249/month. If you need more than 10 jobs posted, you can contact them for pricing on an enterprise version.
JobScore Pricing Table
| | Free | Post | Lite | Professional |
| --- | --- | --- | --- | --- |
| Price | Free | $49/month | $99/month | $249/month |
| Job Posting and Applicant Tracking | ✔ | ✔ | ✔ | ✔ |
| # of Job Posts | 1 | 3 | 5 | 10 |
| Branding | | ✔ | ✔ | ✔ |
| EEO & Compliance | | | ✔ | ✔ |
| Customization, Forms and Workflow | | | | ✔ |
| Internal Job Board and Extra Inboxes | | | | ✔ |
| Reports | | Basic | Basic | Advanced |
| Onboarding and HRIS Integration | | | | ✔ |
JobScore Features
In the free package, you can have unlimited candidates apply to your one job and you can sort and tag them in your database. You can also view each candidate and see where they are in the applicant tracking cycle with drop-down menus visible from the dashboard. Candidates and data can be downloaded, making it easy to move data to other systems, such as your payroll system, once the candidate is hired.

Post to Job Boards
Using JobScore, you'll get to post jobs to over 40 free and paid job boards, and then create custom links so that you can track where your best candidates are coming from. That allows you to save money by only advertising jobs on job boards that are working for you.
Employee Referrals
Your team members can refer job seekers to you based on their social media connections (Facebook, LinkedIn, Twitter) or via email. Data from SHRM has shown that referrals are your best source of top candidates and are much more likely to result in hires, as your employees aren't likely to refer bad candidates.
Workflow
Workflow is a great feature, but you have to upgrade to the professional package to get it. However, you can email resumes directly into JobScore to minimize redundant manual data entry, saving you at least one step in your workflow.

Background Check
In 2017, JobScore partnered with background check company VerifiedFirst. Background checks are an add-on feature that costs between $22 and $99, depending on how many different background checks you want to run. Being able to run background checks directly from the ATS saves you time and keeps all your candidate data in one place.
Customer Support
Customer support is provided by phone or email, both posted directly on their website. They're open from Monday to Friday, 9 a.m. to 6 p.m. PST. They also have a free tutorial, online documentation and even an ideas portal so you can suggest new features.
What JobScore Is Missing
JobScore lacks a mobile application and doesn't provide 24/7 support like Freshworks does. In addition, you have to upgrade to its pricey Professional version if you want upgraded features like workflow.
What Users Think About JobScore
As far as ATS systems go, JobScore is rated high based on third-party review websites. In fact, if it weren't for the fact that their free system only provides one job post at a time, they may have moved up in our ranking too!
Best Free Applicant Tracking System for Access to a Recruiting Expert: Fitzii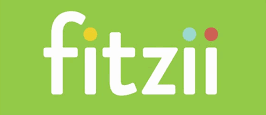 Fitzii is best for those who want some help in the form of a hiring advisor. Fitzii provides tools for hiring, an applicant tracking system that's free, job postings, assessment tools, and a hiring advisor. Unfortunately, the last three cost money, so you're really only getting a tool to track applicants that come from free job boards, like Indeed, or job boards that you pay for.
However, having access to a hiring advisor can actually increase your recruiting success and get you top-notch candidates. That's especially important if you're hiring managers, executives of technical experts. It may be worth the price, as it's still much cheaper than hiring a staffing company or executive recruiter.
Fitzii Pricing
Fitzii's pricing depends on how much help you want. If you want to import applicants and don't need help finding candidates, you can post your jobs on free online job boards. You can then manage your applicant tracking within Fitzii at no cost.
The way it works is that you sign up for their applicant tracking software for free. You don't even have to input your credit card. (Of course, they're hoping you'll advertise jobs through their job posting tool, pay for candidate assessments or purchase their hiring help, which provides you with advisors. Those aren't bad ideas actually, as they can improve your hiring effectiveness.)
Prices for each option are shown below, from $195 to post a job to $3,490 to select candidates for a job.
Post a Job
It's $195 to post a job. For that, they'll assess each applicant for fit based on your job posting, the job applicant's personality traits, and your company culture. Job candidates are scored for you to choose the best match.
Advertise the Job
For $1,080, they'll write a great job ad for you and post it on two premium job boards to maximize your chances of attracting top talent to your job posting.
Assess and Select
For $2,490, they'll do all the assessment for you, including looking at LinkedIn profiles to provide you with a pre-screened list of top candidates. If you want them to do the phone screening as well and recommend the top candidates for you to interview, that will cost $3,490. It's like having an outsourced hiring manager.
Fitzii Features
The features included in the free ATS are the ability to import applicants from other job sites and compare them. It also helps you see where applicants are in the pipeline, communicate with them and run reports.

Progress Tracker
Fitzii tracks everything that happens with your job applicants, from their application and resume to notes you've added and documents you've uploaded. In fact, you can share notes with others who may have input. Send them an email and they won't even need to log in to Fitzii to see the notes.
Email
The email functions within Fitzii allow you to customize email templates, mail to groups of job seekers, and set your email to "no-reply." All email communications are attached to the candidate's profile. You'll know exactly who received the communication and when.
Reporting
Fitzii provides some cool reports out of the box if you upgrade to one of their paid plans. Examples include cost to hire, time to hire, and candidate sources.
HR Integration
Fitzii is designed to integrate with BambooHR. Once you change the status of a candidate to hired, that data moves to your HR system, and the employee can begin the onboarding process.
Customer Support
You can contact Fitzii by phone or email. They also provide FAQs on their website or you can submit a request online. You can even send them a message on one of their social media accounts. However, we were unable to reach them ourselves during normal business hours.
What Fitzii Is Missing
Fitzii's free software doesn't include job postings, which means you'll need to post your jobs elsewhere, such as on a free job board, and then input the data into Fitzii to track those applicants.
What Users Think About Fitzii
Paid users rave about the help they get filling jobs and they love the scoring capabilities that let them cull through the applications to find the best candidates. If you're just breaking into using an ATS and think you may need more help finding candidates in the future, consider starting with Fitzii.
Alternatives to Using Free Applicant Tracking Software
Some of the smallest businesses may find an applicant tracking system cumbersome, even if it is free. Others may want to be able to combine their ATS with a job board that posts their jobs online, or align their ATS with their HR system.
Here are six alternatives to using free applicant tracking software.
| Alternative | Best For |
| --- | --- |
| Paid Recruitment Software | Businesses that recruit for many open jobs; starts at $9.99/month. |
| Job Boards | Employers that find employees using a job board like Indeed. |
| HR Software | HR Software like Zoho People is best for business to do onboarding. |
| Spreadsheets | Best for the smallest of businesses to track applicants manually. |
| PEO | Small businesses that want to partner with a co-employer. |
| Staffing Agency | Businesses that want to outsource their hiring to an expert for a fee. |
Bottom Line
Applicant tracking software is often used by larger companies to manage their recruitment pipeline. However, with free ATS software available to small businesses, why not give your company a competitive edge when sourcing and hiring candidates for open jobs?
Freshteam, part of the Freshworks business software suite, provides free applicant tracking if you have fewer than 50 employees and don't manage more than five job openings at once. We urge you to give it a try and see how much time an ATS can save you.