.Org and .com domain extensions appear at the end of your website's URL as a means of categorizing your website. .Com is primarily used by for-profit businesses, while .org is largely used by nonprofit websites. The right domain extension adds credibility and memorability to your website by aligning it with a specific brand purpose.
Once you've settled on .com or .org, you can find the perfect website domain with a domain registrar like Bluehost. Bluehost offers .com and .org domain extensions, plus added security and business features like a secure sockets layer (SSL) certificate and five business email accounts for free in their $2.95 per month shared hosting plans. Click here to get started with Bluehost.
.Org vs .Com Differences
.Org and .com extensions are appropriate for different use cases, and each has its pros and cons. While both .com and .org domain extensions are used for businesses, .com is used for and lends credibility to for-profit business; .org is more appropriate for nonprofit businesses. In addition, while both can be bought for $8 to $16, .org extensions are more available for purchase. Finally, of the two, .com is more mobile-friendly.
Comparing .Org & .Com Domain Extensions
| Comparison Criteria | .Org | .Com |
| --- | --- | --- |
| Typical Industry Use Cases | Nonprofit organizations.  | For-profit businesses of all types.  |
| Price | $8 to $16/year | $8/year to $15.99/year |
| Mobile Friendliness | Low | High |
| Credibility | Alternatives to .org may make people question your nonprofit status.  | Alternatives to .com appear cheap, reflecting badly on the likely quality of your products.  |
| Availability | Only 5.2% of websites use a .org domain extension; they're more readily available than .com domain extensions. | Approximately 47% of websites use a .com domain extension; it's harder to find a .com domain because many are already taken. |
When to Use a .Com Domain Extension
A .com domain extension is used at the end of a for-profit domain (such as www.site.com). .Com is short for "commercial," and is used for websites representing companies that generate profit by selling goods or services. The majority of today's websites use the .com extension because it's the most popular and trusted by consumers. However, sometimes nonprofits and blogs that don't sell anything also use .com domain extensions to capture visitors.
Here are the business and website types that should use a .com domain extension:
Businesses That Sell Items or Services
As .com is used primarily, it's ideal for companies that sell products or services, either online or via a brick-and-mortar establishment. As such, a .com domain can be used for selling goods as well as subscription-based, online only services.
Nonprofits That Sell Items
Some nonprofits use the .com extension to capture visitors who wish to buy the products they sell. As such, it can be used for selling goods on nonprofit websites, for which the profit goes to supporting the cause the nonprofit serves. For this reason, it may be best to buy both a .com and .org domain, then redirect your .com searchers to your .org domain.
Blogs That Desire Credibility
Using a .com extension for a blog adds credibility by putting your website in the same camp as established .com websites, giving your business a more professional online presence. Opting for cheaper domain extensions like .biz or .info sends a message your business doesn't invest in quality.
Investing in a .com domain is especially helpful if you need to use your extension to deliver an email newsletter of your website content. Many hosting providers offer an email address that matches your domain and its extension (name@yoursite.com). The .com extension adds credibility to your email address to increase open rates. In contrast, cheaper domain extensions—like .biz and .info—are more often associated with spam and so may reduce open rates.
When to Use a .Org Domain Extension
A .org domain extension is most commonly used for nonprofit organizations. However, it is also sometimes used for other types of websites that are not explicitly for profit—such as those used to provide the public with free information and resources, and online networks designed to help open source product users collaborate and troubleshoot
Nonprofit Organization Websites
Nonprofit organizations benefit from using the .org extension because it sends a favorable message that their work is not intended to earn a profit but is for serving the public. In addition, people who want to find a website for a nonprofit they know of from offline sources are more apt to search for the nonprofit's name and then tack on .org, in the hope that the correct website will pop up, making it even more beneficial for the nonprofit to have already claimed the domain.
Public Education Websites
Public education websites with the sole purpose of educating people use .org domains to indicate their information is not being provided to persuade a purchase. This is often true even if the website receives no donations. As such, the information provided on a .org website is often more trusted than information provided using another domain extension.
Open Source Software Websites
Most open source software companies, while not designated as nonprofits, also use .org extensions. Many developers will use a .org domain extension to indicate to the public that their software can be used for free by those who need it, and that they offer other free services and resources like a forum and a network hub for users.
Pros & Cons of Using a .Com Extension
A .com domain extension provides many benefits to small businesses websites, including credibility, memorability, and mobile-friendliness. However, it can be more expensive than other extensions.
Pros of Using a .Com Extension
Builds credibility: A .com extension builds credibility because of its traditional association with well-known and well-respected businesses. In contrast, consumers have been jaded by cheaper but similar business extensions like .biz or .info because they have more often been used by spammers and unstable businesses without the budget to invest in a .com domain.
More memorable: Because the .com domain is used by almost 47% of business websites globally, it is the first extension people use when searching for a business they've just heard of. For example, if a consumer hears of a great pet supply company called Spoiled Pets, they're statistically more likely to search for spoiledpets.com than spoiledpets.biz.
Mobile-friendly: Most mobile devices make it easy to type in .com extensions by providing a .com button. These buttons are usually not present for other domain extensions.
Cons of Using a .Com Extension
Price: Though prices vary slightly, the starting price for .com domains can be quite a bit more expensive than for some other domain extensions. While a .com extension may cost a still very affordable $9 to $12 per year, extensions like .tech or .website can come in at less than $5 per year.
Indicates a desire to make a sale: A .com extension can make website visitors feel that the information they find on the website is biased toward convincing them to purchase a product. For this reason, blog posts on a .com business website can be seen as slightly less authoritative.
Pros & Cons of a .Org Extension
A .org domain extension provides benefits particularly for nonprofit organizational websites, like greater memorability, greater overall availability of domain names, and added credibility. However, .org extensions aren't as mobile-friendly as .com extensions and are generally limited to usage on nonprofit websites only, and so aren't as versatile as .com extensions.
Pros of Using a .Org Extension
Nonprofit credibility: While .com extensions lend credibility to for-profit organizations, .org extension lends legitimacy to nonprofit organizations. It sends a message that the website is either used to provide information to people or to serve people with no intention of gaining a profit.
Choice of domain names available: Fewer than 6% of websites use the .org extension. As such, fewer names have already been purchased compared to .com domains. Whereas businesses may have to check to see if two or three .com extensions are available before finding one that hasn't been purchased, nonprofits are more likely to get their first .org domain name choice.
Memorability among nonprofit supporters: The .org extension is known to represent nonprofit organizations. For this reason, well-known nonprofit organizations are likely to experience more people searching for their businesses using a .org extension.
Cons of Using a .Org Extension
Decreased mobile-friendliness: A .org domain name is just slightly more difficult to type in using a mobile device because many mobile devices don't have a .org button. The solution for many is to purchase both .com and .org versions of their domain, then reroute the .com to the .org to capture all traffic.
Limited industry usage: .Org is only appropriate for businesses that do not make a profit. This limits its usage to casual, social, informational, designated nonprofits, or networking uses.
Where to Get Your Domain Name
A domain registrar offers the ability to research the availability of and purchase a domain name with a .com or .org extension. We reviewed over 15 top .org and .com domain registrars to find the top three based on price, features, customer reviews, and customer support.
Here are the best domain registrars of 2019:
1. Best Domain Registrar for WordPress Websites: Bluehost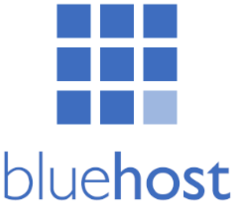 Bluehost is a domain registrar and web hosting provider specializing in WordPress hosting. Their domains are $11.99 per year for .com and $8.99 per year for .org. You get a free domain with a basic $2.95 per month WordPress hosting plan, however, which comes with domain security and privacy, five email accounts, and one-click WordPress installations. Bluehost is best for businesses wanting to create a WordPress website. Search for your domain below.
2. Best Registrar for Acquiring Currently Owned Domains: GoDaddy

GoDaddy is a hosting and domain registrar that stands out by helping businesses buy the domains they need, even if they're currently owned. Their domain broker services help businesses contact the current owner, negotiate a good buying price, and acquire the domain. They also offer affordable currently available domains; GoDaddy's .com and .org domains start at $11.99. GoDaddy is best for businesses needing to acquire a currently owned domain.
3. Best Registrar for Superior Customer Support: Namecheap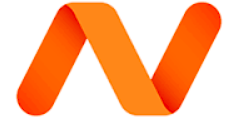 Namecheap is a domain registrar that stands out by offering customer support users praise. Customers say their service team offers knowledgeable, extremely responsive, and friendly help whenever a customer needs it. They further offer very affordable domain names; their .com domain names are $8.88 per year and their .org domains are $12.95 per year. As such, they best serve non-tech-savvy startup brands needing a domain registrar on a tight budget.
Frequently Asked Questions (FAQs)
Is .org credible?
.Org domain extensions are used primarily for nonprofit organization websites. They showcase an organization's nonprofit status and so send a message that the organization's sole purpose is to serve others by supporting a cause—not to generate revenue. As such, if it is used by a nonprofit, a .org domain adds credibility to the organization's online presence.
Can for-profit companies register a .org domain?
Yes, anyone can register a .org domain. However, it is best to reserve the use of .org domains for nonprofit organizational use. Using a .org domain for a for-profit business can confuse and damage the credibility of a brand because it sends a false message that the business behind the domain name does not make a profit off of their work and are in business solely to serve a cause.
What is the difference between .com & .org?
A .com stands for "commercial" and is typically used in a for-profit business' website name. In contrast, .org stands for "organization" and typically represents a nonprofit organization. However, both extensions cost roughly the same amount, are equally as memorable, and can be used to engender credibility for their mission, products, or cause.
How do I get a .org or .com website?
To get a .org or .com website, you must purchase a domain name and hosting from a domain name and web hosting provider like Bluehost. From there, you can create your business website by choosing a website template and using a drag-and-drop builder to customize its design and add your business content. For a more detailed guide, read our step-by-step article on how to make a business website.
How do domain extensions affect SEO?
Studies have proven that domain extensions have little effect on the SEO ranking of a certain website. The only time there's an impact is when you're trying to rank in local search results outside the U.S; local searches tend to favor domain extensions for that specific country or region (e.g., .jp, .uk) more than the others. In the U.S., this doesn't matter since very few websites use the .us country domain extension.
In general, your directory listings, backlinks, and page content will have a much bigger impact on your search engine rankings than your domain extension. Check out our guide to learn more about how to rank higher in Google searches.
Bottom Line: .Org vs .Com
.Org and .com domain extensions are added onto the end of a business' website domain to categorize a website as either representing a nonprofit (www.mycause.org) or for-profit (www.myshop.com). .Org stands for "organization" and .com stands for "commercial." Choosing the right domain extension allows you to build credibility and memorability around your domain name by aligning it with your brand mission.
To purchase a domain with a .org or .com domain extension, you must go through a domain registrar. Bluehost offers free .org or .com domains with their $2.95 per month shared hosting plans, which gives you additional online marketing tools like five free business email accounts, an SSL certificate to keep your visitor's sensitive data safe, unmetered bandwidth, and 50GB of storage for storing your website files. Click here to get started with Bluehost.