When creating a website, users are required to pick a domain name accompanied by a domain extension. There are typically two main types of extensions used by businesses: .net. and .com. A .com extension is traditionally used by commercial businesses while a .net website extension generally denotes a network, email, or Internet service provider.
After you choose a domain name and extension, you'll also want to host your business website. Bluehost is one of the highest-rated hosting services out there, and it offers a free domain name with .com and .net extensions, email address, and web hosting for just $2.95 per month. Click here to learn more.
What is a Domain Extension?
A domain extension is what follows the period (.) in a domain name, such as ".com" in fitsmallbusiness.com. There are a variety of domain extensions, and they serve to categorize websites by business type, location, or content. The most common ones, however, are .com and .net as they are commonly perceived as the most professional.
Here are a few domain extensions and the website categories they represent:
.com: Commercial businesses like Apple (apple.com)
.net: Internet service providers or networking websites like SlideShare (slideshare.net)
.org: Nonprofit organizations like Goodwill (goodwill.org)
.edu: Academic organizations and schools like Harvard University (harvard.edu)
.gov: Government entities like Veterans Affairs (va.gov)
For United States businesses, the most popular domain extensions for businesses are .com, which is used by 46.9% of websites, .org, which is used by 5.7% of websites, and .net, which is shared by 3.7% of all websites. .org, however, is more commonly used by nonprofit organizations.
When to Use a .com Domain Extension
.com, short for "commercial," is the most widely used extension. It's recommended that any professional entity use .com because it conveys credibility and is easier to remember than other lesser-known extensions.
As .com is seen as a reliable marker for trustworthiness and professionalism, many individuals and organizations use it as well as businesses. For example, artists often use .com websites to promote themselves as established public figures while organizations use it to convey legitimacy.
However, due to the wide use of .com domain extension, many good .com domain names are already in use and cannot be registered by new businesses. When this happens, some businesses consider using another domain extension — a simple.net or a country code like .ru or .uk. Read more on how to find the right domain for your business below.
When to Use a .net Domain Extension
.net, short for "network," is a domain name extension used mainly by Internet service providers, network services, online technology companies, and database providers. Because the .net extension was explicitly designed for web service companies, businesses outside this industry are generally not a good fit for .net. If you are in this industry, however, consider a .net extension.
Here are some of the use cases of a .net extension:
Online networking brands: Because the .net extension was designed for these brands, it is an effective and memorable way to represent a networking brand online
Internet service or tech websites: While the .net domain extension was designed for networking companies, it has come to include other online tech companies, including web hosting providers, domain name registrars, internet providers, and online software companies
Brand protection: To protect your brand name from being purchased by another company, it's recommended that you purchase both a .com and .net extension and redirect the .net to the .com website
While many of the above businesses could benefit greatly from a .net extension, it's important to note they are not as mobile-friendly as a .com domain. Smartphone keyboards typically only have a dedicated .com button on the keyboard, which makes typing in .net domains more time-consuming.
If you prefer a .net extension, you may still want to buy the .com version and redirect it to your main .net site. This ensures you capture all .com domain traffic and prevent competitors from stealing customers. By using a hosting service like Bluehost, it's very easy to purchase both domains and set up a redirect.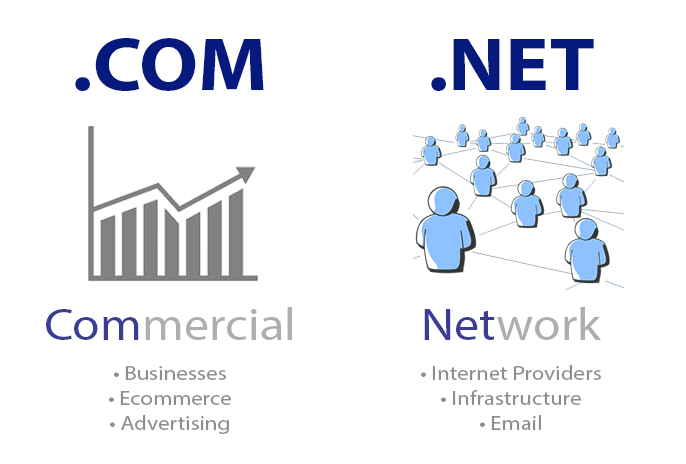 .com vs .net SEO Considerations
These specific extensions represent a relatively minor factor in Google searches, and therefore, have little impact on how your business website ranks. The only time extensions do matter is when you're trying to rank in local search results outside the U.S. local searches tend to favor domain extensions for specific countries or regions like .jp, .ru, .uk, and so on.
However, extension credibility can offer some advantages. Because a .com website extension is more relevant to users looking to make a purchase than a .net extension, you might find you get more clicks via Google search results with a .com domain. Conversely, if you want to target users interested in technology, a .net domain might be more effective.
In general, your directory listings, backlinks, and page content will have a much bigger impact on your search engine rankings than your domain extension. Check out our guide to learn more about how to rank higher in Google searches.
Find a .com or .net Domain for Your Business
To find a .com or .net domain name for your business, you must check its availability before purchasing it. You can purchase one from a website hosting service like Bluehost via their easy-to-use search tool below. Bluehost is our recommended domain provider because they'll also let you build a website and set up professional email accounts for just $2.95 per month.
Ultimately, the most important question is whether or not the domain helps you establish a unique and memorable brand. Make sure to use an extension that fits with your business type, then use keywords to find a domain that aligns with your brand.
Consider the following tips for choosing a domain name:
Add a search keyword: Try adding keywords that make the domain name more custom-fit to your brand and searchable by your customers; you can use a free tool like Ubersuggest to search your products or services and generate a list of related words customers use to find your type of company on Google
Add a location keyword: If you have a local brick-and-mortar shop, your customers will likely search for you using the name of your city, state, or neighborhood. Including your state or city name in your domain makes it clearer where you're located and helps your rank better when local customers try to find you online
Use only meaningful numbers: Numbers often create confusion for Internet users; it's frequently unclear whether they are spelled out or included as numerals in the domain; given this confusion, use only important numbers in your domain or avoid them altogether
Stick with pronounceable words: Dashes, pound signs, underscores, and other symbols can often be confused with words when the website is shared verbally during a conversation; to prevent confusion, avoid using symbols in your domain and stick with pronounceable words
5 Hosting Providers That Offer .com & .net Extensions
1. Bluehost — Best for Affordable Domain Names
Price: $2.95 per month to $12.99 per year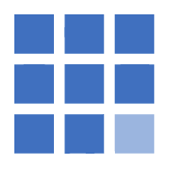 Bluehost offers .com domains for $11.99 per year and .net domains for $12.99 per year, along with a search tool to help you find a domain name. For a better deal, consider Bluehost's $5.95 per month Choice Plus web hosting plan, which offers a free domain for a year, website setup, domain privacy, and business email addresses. The best deal, however, is Bluehost's $2.95 per month package, which includes a free domain for a year, an email address, and web hosting but no domain privacy.
HostGator — Best for Purchasing Only a Domain Name
Price: $12.95 per year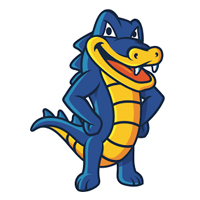 While HostGator doesn't offer free domains in web hosting plans, it does offer .com and .net domain names for $12.95 per year. If you would like to protect private contact information when your domain is listed in the WHOIS domain user database, you can buy domain privacy for $14.95 per year.
Lastly, each domain comes with transfer lock to prevent unauthorized domain name transfers. HostGator is generally the best option for small businesses needing a domain name only — with ample protection.
3. GoDaddy — Best for Marketing a Personal Brand
Price: $2.99 per year to $19.99 per year

GoDaddy offers .com domains starting at $2.99 for the first year, then renewing at $17.99, and .net domains at $19.99 per year. Each domain comes with domain privacy and 400 professional email aliases (example@yoursite.com).
You can point domains anywhere you want to for free, including to social media profiles, portfolios, and Etsy shops, to create a more professional personal brand. This is best for solopreneurs who need to market products or services hosted on third-party sites and don't have their own website.
4. Wix — Best for a Domain & Easy-to-Use Website Editor
Price: $11 per month to $12.95 per year

Wix's $11 per month combo plan comes with 2GB of bandwidth, 3GB of storage, and a free domain for a year. .Com and .net domains are renewable at $12.95 per year and domain privacy costs $9.90 per year. Its website builder offers a drag-and-drop editor for easily changing layout, fonts, images, colors, background, and copy. It's best for businesses with highly visual products like photographers and fashion brands.
5. Weebly — Best for Simple eCommerce Websites
Price: $12 per month to $19.95 per year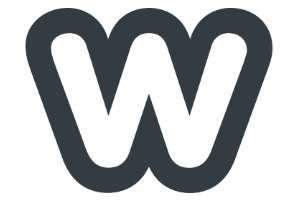 Weebly's .com and .net domain names are expensive at $19.95 per year. However, if you sign up for their web hosting Pro Plan for $12 per month, you get a free domain name and unlimited storage, a security certificate to protect your customers' sensitive data, and the Checkout on Weebly's shopping cart for seamless website purchasing. This is best for ecommerce companies needing to build a website in-house without a developer.
Pro Tips: .net vs .com
To choose the domain extension that's right for your business, it helps to know what has worked for other companies. Here's what the pros have to say about what they've learned while working with these extensions.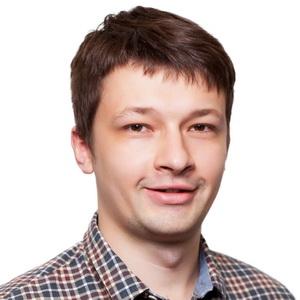 ---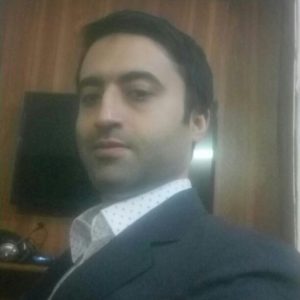 ---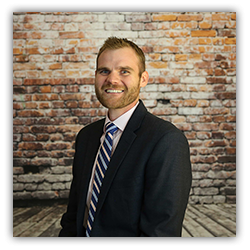 ---
Frequently Asked Questions (FAQs)
How Much Does a Domain Extension Cost?
Domain name and extension prices often range from $2 to $20. The price depends on domain extension type (.com or .net, for example), from whom you purchase the extension (a popular registrar or a private seller, for example), the registration length (one year or three years, for example), and if you would like add-ons like domain privacy. Many hosting providers, like Bluehost, offer a free domain and domain extension with web hosting services.
How Do Domain Extensions Affect SEO?
There is no reported Google algorithm that ranks a .com extension over a .net or vice versa. However, it's best to stick to what each domain extension is customized for (.net for Internet-related or networking websites and .com for commercial websites) because they add credibility to your brand.
What Is the Difference Between .com & .net?
Originally, the .com domain name was meant to represent commercial and business websites while .net was meant to differentiate internet, email, and networking service providers from other businesses.
Today, however, many people will use a .net domain name extension if their preferred .com domain extension is already in use or owned by someone else. Because people are more likely to remember a .com domain name over a .net domain name, however, it is advisable to adjust your .com domain to find one that's available, rather than change it to a .net domain name.
Done choosing your domain name? Then it's time for domain name registration. Check our article and find out how!
What Do .net & .com Stand for?
.Com stands for "commercial" and is most often used for websites that exist for commercial purposes like running an affiliate blog or ecommerce site. .net stands for "network" and is used largely by websites offering Internet networking services. However, it's important to note that companies can buy .com and .net domains while not fitting either of these business categories.
The Bottom Line
.Com and .net domain extensions have traditionally been used by commercial and networking business, respectively, to create credible online business presences. More recently, .com domain extensions have become the default domain extension, with businesses resorting to other extensions like .net when preferred .com domain names aren't available.
Finding the right domain name can be a hassle, but a hosting service like Bluehost makes it easy—and affordable. When you sign up for a Basic hosting plan for $2.95/month, you receive a domain name and .com extension for one year, plus web hosting services. Following the first year, your domain name and extension will run about $20 a year. Click below to learn more.