QuickBooks Contractor Review: Features and Pricing for 2022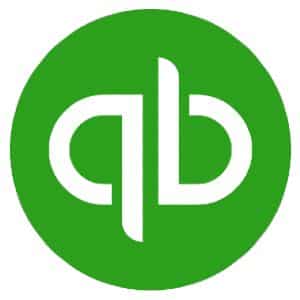 What We Recommend QuickBooks Contractor For
QuickBooks Premier Contractor Edition is one of the best construction accounting software options because it's ideal for general contractors and subcontractors who struggle or spend excessive time tracking the costs of individual jobs. However, like the base edition of QuickBooks Premier, the Contractor Edition can only be accessed from the computers on which the program has been installed.
QuickBooks Contractor Is Especially Good For
Contractors tracking job costs separately from bookkeeping: Tracking job costs in QuickBooks Premier Contractor Edition reduces your work by combining the tasks of job costing and general bookkeeping. Like many small contractors, you might try to track the costs of jobs in an Excel spreadsheet. Not only will the Contractor Edition reduce your work by combining tasks, but it will also avoid costs being missed since job costs are tied to total company expenses.
Contractors with multiple crews: Experienced owners are quite good at estimating profit on projects they're involved heavily with, even if exact job costing isn't performed. However, as your company grows and you form multiple crews, you no longer have day-to-day involvement in each job, and it's much harder to estimate job profitability. With multiple crews, it's crucial that you have accurate job costs to evaluate and assist your project managers in controlling costs.
Contractors who want to track materials usage: In addition to the great job costing features, QuickBooks Contractor includes the same inventory features as the base edition of QuickBooks Premier. Materials returned from a job site can be recorded as inventory so that your project managers can plan to use them on the next job instead of ordering unnecessary materials.
QuickBooks Contractor Edition Is Not a Good Fit For
Cloud accounting: Your business might require some of the accounting functions to be done in the field. For instance, your construction business might want a repair technician to be able to issue invoices in the field. QuickBooks Online is a better fit if this is a major priority.
Inexperienced bookkeepers: Unlike online software, your off-site certified public accountant (CPA) or bookkeeper can't see your QuickBooks Contractor books from their office computer. With QuickBooks Contractor, you must make an Accountant's Copy and send it to your CPA. It's not a bad system, but it's not something you want to deal with on a daily or weekly basis.
Contractors looking for construction management features: QuickBooks Contractor lacks many construction management features like daily logs, warranty claims, plan markups, and employee communication. We recommend Buildertrend if you want robust construction management software with basic accounting functions. Moreover, you can integrate Buildertrend with QuickBooks Online for a full construction and accounting solution.
If QuickBooks Premier Contractor Edition isn't a good fit for your business, read our guide to the best small business accounting software.
QuickBooks Contractor Pros & Cons
PROS

CONS

Assign direct costs to jobs easily
Cannot allocate indirect costs to jobs automatically
Compare job estimates with actual costs
Lacks construction management features
Create job estimates
Limited number of users
Track change orders
Difficult to share books with an external accountant
View unpaid vendors by job
QuickBooks Contractor Pricing
The contractor edition is available for the same price as the base edition of QuickBooks Premier. QuickBooks Premier Contractor Edition is now available as an annual subscription.
| | QuickBooks Premier Plus | QuickBooks Premier Plus + Payroll |
| --- | --- | --- |
| Number of Users | One to five | One to five |
| Pricing | Annual | Annual |
| | $549.99 | $1,049.99 |
| | $849.99 | $1,349.99 |
| | $1,149.99 | $1,649.99 |
| | $1,449.99 | $1,949.99 |
| | $1,749.99 | $2,249 |
| Contractor Edition | ✓ | ✓ |
| Other Industry-specific Features | ✓ | ✓ |
| Accessibility | Desktop | Desktop |
| Software Upgrades | Unlimited | Unlimited |
| Free Maintenance Updates | ✓ | ✓ |
| Free Upgrade to New Edition Each Year | ✓ | ✓ |
| Unlimited Customer Support | ✓ | ✓ |
| Online Data Backups | ✓ | ✓ |
| Mobile App | N/A | N/A |
| Payroll | Separately Billed | Included in the Price |
You can read our article on QuickBooks Online vs Desktop for a complete comparison of the desktop and online products or look at our QuickBooks Desktop comparison guide for a detailed analysis of the features and pricing across all the QuickBooks desktop products.
Intuit QuickBooks Payroll Pricing
As with the base edition of QuickBooks Premier, the Contractor Edition has integrated payroll capabilities for an additional fee. Intuit QuickBooks Payroll starts at $50 per month plus $2 per employee. See our review of QuickBooks Premier to learn more about pricing for the Intuit QuickBooks Payroll integration.
QuickBooks Contractor vs Competitors
We compared QuickBooks Premier Contractor Edition with its direct competitors, Sage 100 Contractor and Buildertrend with QuickBooks Online Plus. QuickBooks Contractor is an industry-specific edition of QuickBooks Premier.
QuickBooks Contractor is a more affordable alternative to Buildertrend with QuickBooks Online Plus. QuickBooks Premier Contractor Edition is priced at $549.99 per year for one user while Buildertrend with QuickBooks Online Plus will cost you a total of $429 per month. Buildertrend with QuickBooks Online also has the strongest construction accounting and ERP features while QuickBooks Contractor focuses more on the accounting aspect. Sage 100 Contractor is on the middle ground in terms of tradeoffs with pricing and features.
QuickBooks Contractor 2022 New Features
QuickBooks Premier Contractor Edition offers a subscription-based plan beginning in 2022. Unlike its predecessors, users have to get the annual plan instead of three-year licenses:
Unlimited security and feature updates: QuickBooks Premier's new subscription-based plan offers unlimited security patches and feature updates while you're subscribed.
Ecommerce integration: Through Webgility, QuickBooks Desktop Pro Plus, Premier Plus, and Enterprise can integrate with your ecommerce platform―a subscription to Webgility is required. In the previous versions of QuickBooks Desktop, ecommerce integration has always been a missing feature.
Desktop mobile app: QuickBooks Desktop users can download the QuickBooks Desktop Mobile App to aid in uploading and scanning receipts, uploading bills, attaching documents to transactions, and barcode scanning. If you have 2D Bluetooth barcode scanners, you can connect the mobile app for scanning inventory barcodes.
Enhanced computing power: QuickBooks Desktop is now running at 64-bit, making the software faster and more efficient. The new 64-bit system will solve the slow performance of previous versions running in 32-bit.
QuickBooks Contractor Key Features
Contractors and subcontractors will find these features of QuickBooks Premier Contractor Edition useful:
Create estimates: You can create and send job estimates to potential customers. It's important to provide as much detail as possible in the estimate as this provides the base for future change orders, invoices, and budget analysis.
Create change orders: Large jobs rarely go perfectly as planned. When a change is necessary, you can make modifications to your original estimate, and QuickBooks will produce a change order automatically to send to your customer.
Create purchase orders (POs): You can create POs directly from the estimate screen. This helps prevent your project managers from forgetting to order needed materials, resulting in pricey add-ons and lost time. Your project managers can also use the POs to identify needed materials that aren't included in the estimate:
Create invoice: You can create an invoice directly from the estimate. Create an in-progress invoice by specifying a set percentage to bill for each item on the estimate, or you can select only specific items on the estimate to invoice. For example, you might decide to invoice only the materials listed on the invoice. When it's time to invoice the remaining estimate, view the estimate again, click Create Invoice, and QuickBooks will ask you if you want to invoice the remaining amount.
Assign employee time to job and service item: Not only can you assign the cost of an employee's wages to a particular job, but also to a service item that corresponds to the service items listed on your estimate. When wages are assigned to a particular job and service item, QuickBooks will assign any payroll taxes automatically to that job as well:
Upload receipts: To track expenses accurately, QuickBooks Contractor lets you upload receipts that can be attached to expense entries as documentation support. You can also select a classification, vendor, job, or account:
Reporting: There are many reports to help you manage and evaluate your construction jobs:

Job profitability: This shows actual revenue and costs. Revenue and costs can be summarized for all selected jobs or can be displayed by service items for a particular job.
Job estimates vs actuals: This provides a comparison of actual to estimated revenue and expenses. The report can be summarized by job or broken out by service items for a particular job:
Job progress invoices vs estimates: This compares the cumulative amount of progress invoices to the estimate by job so you can identify any jobs that haven't been invoiced fully.

Item profitability: This shows actual revenue and cost separated by service item across all jobs. This helps you identify which service items are the most and least profitable.
Item estimates vs actual: This provides a comparison of actual vs estimated revenue and expenses by service item across all jobs. This helps you identify which service items are being poorly estimated.
Unpaid bills by job: This provides a list of outstanding bills separated by job. This is important to track to wrap up jobs properly and avoid any errors that could result in a customer being threatened with a lien from your vendor.
Expenses not assigned to jobs: This provides a list of expenses not assigned to jobs that should be reviewed to make sure they don't include direct materials or other charges that can be billed to a job.

Job costing center: The job costing center provides the top and bottom three jobs ranked on profitability over the last three months. It also provides a few highlights of your recent performance and links to useful job costing reports:
Alternatives to QuickBooks Contractor Edition
| | | |
| --- | --- | --- |
| Best for: Contractors looking for an enterprise resource planning (ERP) system that has accounting features | Best for: Small contractors looking for cloud-based software | Best for: Contractors using QuickBooks or Xero |
| Custom priced | Starting at: $85 per month | Starting at: $349 per month |
Bottom Line
QuickBooks Premier Contractor Edition is one of the six industry versions of the QuickBooks Desktop Premier product line. The Contractor Edition offers industry-specific reports and features like creating job estimates and generating job reports. Even though it's an industry-specific version, it still has the general accounting features of QuickBooks Premier Plus 2022.
While QuickBooks Contractor offers excellent accounting features, it lacks ERP and construction management features compared to its competitors. We recommend QuickBooks Contractor if you want to focus on construction accounting and tracking the profitability of jobs. If you want construction management and ERP alongside accounting features, QuickBooks Contractor isn't a good choice. Instead, we recommend Buildertrend with QuickBooks Online Plus as a full accounting and construction management solution.