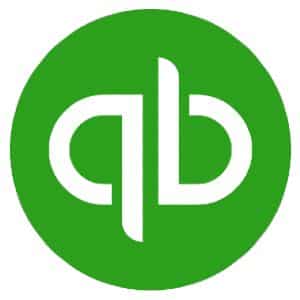 What We Recommend QuickBooks Enterprise For
QuickBooks Enterprise is the most powerful among all the QuickBooks products. It is ideal for larger small to medium-sized businesses (SMBs) with up to 40 users. If you are a large business needing advanced inventory management and reporting tools, QuickBooks Enterprise is a great solution for you. If you've been using QuickBooks Pro or Premier and considering an upgrade to QuickBooks Enterprise, check out our comparison of QuickBooks Desktop products.
QuickBooks Enterprise Is Especially Good For
Large enterprises: QuickBooks Enterprise supports up to 40 users and can track up to 1 million items, employees, customers, and vendors.
Companies needing advanced inventory management. With QuickBooks Enterprise, you can calculate the cost of item assemblies automatically based on the cost of existing inventory used in the production.
Businesses with a large volume of invoices. QuickBooks Enterprise's batch invoicing feature lets you send out multiple invoices at once with one click.
QuickBooks Enterprise Is Not a Good Fit For
Small businesses: QuickBooks Enterprise is expensive for small businesses. If you need a more affordable option, we recommend QuickBooks Desktop Premier, which is half the price of Enterprise.
Businesses preferring cloud-based software: If you need to access your data anytime and anywhere, then a cloud-based program like QuickBooks Online is a good alternative. Read our QuickBooks Online vs QuickBooks Desktop comparison to see how the two differ.
Consolidated companies: QuickBooks can't consolidate financial statements for multiple entities. If you run multiple companies and need multi-entity consolidation, either domestic or global, you should consider Sage 50Cloud.
Are you looking for something different? If QuickBooks Enterprise is too much for your business and you need a scaled-down alternative, check out our guide to the best small business accounting software.
QuickBooks Enterprise Pros and Cons
PROS

CONS

Most powerful among all QuickBooks products
Desktop program requires installation and setup
Unlimited customer support included in all plans
Too expensive for small businesses
Supports up to 40 users
Remote access requires a QuickBooks hosting service
Advanced inventory management and reporting tools
QuickBooks Enterprise Pricing
QuickBooks Enterprise is available in three plans. The cost of each plan varies depending on the number of users you have. For example, it costs $1,655 per year for one user and $2,420 for two users. Beyond that, you can pay for 10, 20, and up to 40 users. If you need to access Enterprise from anywhere, remote access is offered as an add-on in all plans for an additional monthly fee. These plans are billed monthly and include data recovery and automatic upgrades.
You can also purchase a few extra add-ons, like Salesforce CRM Connector, QuickBooks Time Elite, and assisted payroll for Silver and Platinum users.
Gold
QuickBooks Enterprise Gold supports basic functions, including invoicing, online storage, and a dedicated customer success manager. If your business doesn't need tools to manage inventory and payroll, this budget-friendly edition of QuickBooks Enterprise is for you.
Platinum
Businesses in the manufacturing and supply chain industries should consider upgrading to Platinum. This midrange edition of QuickBooks Enterprise includes everything in Gold plus advanced inventory management and advanced pricing. With Platinum, you can track inventory items at multiple warehouses, set up and apply pricing rules, and generate custom reports.
Diamond
Enterprises with a large employee workforce will benefit from QuickBooks Enterprise Diamond. With its Assisted Payroll feature, you can pay your employees in a few minutes. It syncs with Salesforce CRM connector to help you manage client information better and keep track of your sales. You can track employee timesheets with QuickBooks Time Elite.
QuickBooks Enterprise Pricing (With Payroll)
Number of Users

Gold

($/Year)

Platinum

($/Year)

Diamond

($/Year)

1

$1,655

$2,035

$4,020

2

$2,420

$2,801

$4,824

3

$2,930

$3,311

$5,352

4

$3,439

$3,820

$5,892

5

$,3948

$4,329

$6,432

10

$5,858

$6,240

$5,824

11 to 20

$8,404

$8,787

$9,084

21 to 30

$8,404

$8,787

$11,088

31 to 40

Customized
Please note that the aforementioned prices are for the locally installed version. Visit the provider's website to learn more about QuickBooks Enterprise's fees with cloud hosting included.
If you prefer not to include payroll in your subscription, prices for the base plan (Silver) start at $1,275 for a single user.
QuickBooks Enterprise Features
QuickBooks Enterprise has robust features, such as Advanced Pricing and Advanced Inventory, to assist in simplifying your accounting and inventory management tasks. Let's take a quick look at QuickBooks Enterprise's top functionalities to help you determine if it's the accounting tool that you need.
Tiered Features Table
Features

Gold

Platinum

Diamond

Choose From Industry-Specific Editions

✔

✔

✔

Managed Fixed Assets

✔

✔

✔

Online Backup Data Storage

✔

✔

✔

Automatic Product Upgrade

✔

✔

✔

Unlimited Customer Support

✔

✔

✔

Create Charts Using Advanced Reporting

N/A

✔

✔

Set Up Complex Pricing Rules

N/A

✔

✔

Inventory Tracking Using First-in, First-out (FIFO) Method

N/A

✔

✔

Barcode Scanning

N/A

✔

✔

Inventory Tracking by Location & Bin

N/A

✔

✔

Assisted Payroll

Add-on

Add-on

Included

QuickBooks Time Elite

Add-on

Add-on

Included

Salesforce CRM Connector

N/A

N/A

Add-on

$150/month/company file
General Features
Dashboard
The dashboard you'll see in QuickBooks Enterprise has the same look and feel as the QuickBooks Premier dashboard. Enterprise's dashboard shows graphs and charts that provide insights into your profit and loss, income, and expenses. The main page displays workflow charts with directional arrows to show the proper accounting flow.
Invoicing
Invoicing with QuickBooks Enterprise is similar to other QuickBooks products, except that you can send invoices in bulk. You can customize the invoice templates and send out invoices as PDF or email. The downside is that you can't send recurring invoices.
Contact Management
QuickBooks Enterprise provides a platform to manage your contact information, including client and vendor addresses, payment details, credit card information, tax settings, and other custom fields. When adding a new address to Enterprise, the system will create a map with directions automatically, making it extremely helpful for field service managers and technicians.
Managed Fixed Assets
The Fixed Asset Manager (FAM) allows you to track your fixed assets and compute depreciation based on the standards of the IRS. The FAM allows you to assign an account to multiple assets, change or add the depreciation method of an asset, and depreciate an old asset.
Time Tracking
Available for Platinum users, QuickBooks Time Elite allows you to enter time anywhere. You can do basic tasks like adding time to projects, assigning jobs to individual employees, and converting billable time to invoices.
Class Tracking
This feature allows you to organize and track your transactions, estimates, and billable hours, according to department, office location, or other business units. For instance, if you have a plumbing business with three locations, you can track the account balance of each location separately.
Order Management
Simplify the various aspects of your order management workflow, such as order processing, invoicing, forecasting, and inventory management. Its Enhanced Pick, Pack, and Ship feature automates the order fulfillment process, reducing the chances of errors.
Advanced Pricing
Available in the Platinum plan, this feature allows you to customize your prices for certain customers. You can adjust your price rules with conditions based on item, quantity, date range, class, sales representative, or customer. You can also set quantity discounts, markdowns, and promotions as well as track your sales tax automatically.
Advanced Inventory
As mentioned earlier, the best part about its inventory management tool is that you can assemble your inventory items in builds without having to adjust the inventory counts manually. With the Platinum plan, you'll get advanced features like barcode scanning and the ability to track inventory in multiple locations and adjust pricing rules easily.
Advanced Reporting
This feature allows you to build highly customizable reports and then categorize them according to multiple metrics, such as sales by city, sales profitability, backorder, paid invoices by sales representatives, and sales items by forecasting. QuickBooks Enterprise includes more than 150 reports, and if that's not enough, there's a custom report writer that you can use to create your own reports based on your needs. To create a custom report, go to the Reports menu, select Custom Reports, click on Transaction Detail. Click Customize Report on the upper left of your screen, and then start customizing your report based on your needs.
Budgeting & Forecasting
With QuickBooks Desktop Enterprise, you can create forecasts to predict your future revenue and cash flow, helping you make informed decisions about your business. You can use your profit and loss data in the previous year to create a budget for the next year or generate one from scratch.
Customer Service and Ease of Use
You can expect an initial learning curve with QuickBooks Enterprise, but its user interface is not that bad. If you're familiar with QuickBooks Desktop Pro or Premier, then you'll get acquainted easily with QuickBooks Enterprise. Once you logged in, you will be directed to the homepage which shows different sections for Customers, Vendors, Employers, Banking, and Company. There are icons and arrows on the screen to help you find your way around.
In terms of customer support, All QuickBooks Enterprise plans include QuickBooks Priority Circle service, which gives you unlimited access to a dedicated account team, on-demand training, and direct access to premium technical support 24 hours a day, seven days a week. You can also contact Intuit over the phone or through chat. Other helpful resources include training videos, free demos, a collection of tips and tricks, training sessions, and QuickBooks blogs.
QuickBooks Enterprise Alternatives
| | | |
| --- | --- | --- |
| Best for: Small businesses that prefer more affordable desktop software | Best for: Businesses that prefer cloud-based software | Best for: Businesses that need consolidated reports for multiple entities |
| Software from: $499.99 per year | Software from: $25 per month | Software from: $56.08 per month |
Bottom Line
QuickBooks Enterprise doesn't skimp on features, and most of them are labeled "Advanced" for good reason. If you need reliable tools for managing complex inventory, pricing, and financial reports, QuickBooks Enterprise won't fail you. However, if QuickBooks Enterprise is out of your price range and you only need a few users to access your accounting data, then QuickBooks Online is a great alternative.