QuickBooks Enterprise Review: Pricing & Features 2023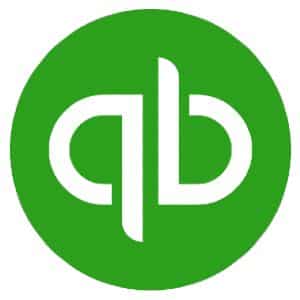 QuickBooks Enterprise

Overall Score:
4.10
OUT OF
5
RATING CRITERIA

Pricing
1.00
OUT OF
5
General Features
4.50
OUT OF
5
Accounts Payable
4.80
OUT OF
5
Accounts Receivable
4.80
OUT OF
5
Banking & Cash Management
5.00
OUT OF
5
Project Accounting
4.00
OUT OF
5
Sales Income Tax
4.00
OUT OF
5
Inventory
5.00
OUT OF
5
Reporting
4.80
OUT OF
5
Ease of Use
4.40
OUT OF
5
Mobile App
0.50
OUT OF
5
User Review
4.50
OUT OF
5
What We Like
Most powerful among all QuickBooks Desktop products
Advanced inventory management tools, like bin and location tracking and barcode scanning
Includes fixed asset management features
New feature for consolidating financial statements from multiple companies
Allows you to create custom pricing rules
What's Missing
Desktop program requires installation and setup
Requires a more expensive plan for QuickBooks cloud hosting
Too expensive and complex for small businesses
Limited mobile accounting app
Small to medium-sized enterprises: QuickBooks Enterprise supports up to 40 users and can track up to 1 million items, employees, customers, and vendors.
Companies that need advanced inventory management: You can track inventory by location and bin. QuickBooks Enterprise also lets you generate customized barcodes to track an item.
Businesses with a large volume of invoices: Its batch invoicing feature lets you send out multiple invoices at once with one click.
Managing fixed assets: It has a built-in Fixed Asset Manager that serves as your hub in managing fixed asset information, depreciation methods, groupings, and basis.
Businesses with multiple entities: One license allows the accounting for unlimited entities, and QuickBooks Enterprise 23.0 allows you to consolidate financial statements from multiple companies.
Small businesses looking for a more affordable desktop solution: QuickBooks Enterprise is expensive for small businesses. If you have few users and need a more affordable desktop-based solution, we recommend QuickBooks Desktop Pro, which is less than one-third of the price of Enterprise. See how Enterprise compares with other Desktop versions in our QuickBooks Desktop products comparison.
Businesses that prefer affordable cloud-based software: QuickBooks Enterprise with cloud hosting starts at $199 per month for one user, whereas QuickBooks Online Advanced is only $200 per month for 25 users. For additional information, read our QuickBooks Online vs Desktop comparison
Businesses that need a full-featured mobile accounting app: QuickBooks Enterprise's mobile app only allows you to capture expense receipts. If you want a full-featured mobile app that lets you perform accounting tasks on the go, such as send invoices and record bills, then Zoho Books is a great alternative.
Are you looking for something different? If QuickBooks Enterprise is too much for your business and you need a scaled-down alternative, check out our guide to the best small business accounting software.
QuickBooks Enterprise Deciding Factors
Supported Business Types

Midsize and large businesses with up to 40 users

Pricing

Starts at $1,740 per year for one user

Money-back Guarantee

60-day money-back guarantee

Standout Features

Allows you to track inventory items between multiple locations
Automatically updates the prices of items on sales forms based on the rules you create
Lets you reconcile transactions through bank feeds, uploading bank statements, or by manual data entry
Enables you to build highly customizable reports

Customer Support

Unlimited customer support through QuickBooks Priority Circle, community forums, live chat, chatbot, and self-help guides
QuickBooks Enterprise New Features for 2023
Inter-company transactions: QuickBooks Enterprise 23.0 now allows you to consolidate financial reports that merge data from multiple companies.
Inventory categorization: This allows you to classify inventory items by group or category so that you can find what you need easily.
Expiration dates: Enterprise 23.0 now lets you add a separate field for expiration dates, giving you the option to create reports around expiration dates.
Automatic mileage tracking: This enables you to record your business trips automatically using the mobile app instead of calculating your odometer readings manually.
Cash flow hub: This provides a single place to track all your incoming and outgoing cash flow.
QuickBooks Enterprise Alternatives
| | | |
| --- | --- | --- |
| | | |
| Best for: Businesses with a few users and needing a more affordable desktop-based solution | Best for: Businesses looking for an easy-to-use cloud-based software | Best for: Businesses that want a full-featured mobile accounting application |
| Cost: Starts at $549.99 per year | Cost: Starts at $30 per month | Cost: Free for businesses that make less than $50,000 in annual revenue; or starts at $20 per month |
| | | |
QuickBooks Enterprise is available in three plans with prices that start at $1,740 per year for one user. Gold, the entry-level plan, includes advanced reporting, QuickBooks Priority Circle, and QuickBooks Enhanced Payroll. The higher versions, Platinum and Diamond, offer enhanced features, like advanced inventory, advanced pricing, and bill workflow approvals.
The table below shows the detailed pricing information of QuickBooks Enterprise.
Number of Users

Gold

($/Year)

Platinum

($/Year)

Diamond

($/Year)

1

$1,740

$2,140

$4,200

2

$2,541

$2,941

$5,064

3

$3,077

$3,477

$5,616

4

$3,611

$4,011

$6,192

5

$4,145

$4,545

$6,756

6

$4,545

$4,948

$7,152

7

$4,948

$5,349

$7,584

8

$5,349

$5,750

$8,004

9

$5,750

$6,151

$8,424

10

$6,151

$6,552

$8,844

11-30

$8,824

$9,226

$9,528

31-40

N/A

N/A

Custom priced
If you want to take Enterprise to the cloud, you can purchase a hosted QuickBooks Enterprise version with the following price ranges per plan:
Gold: From $199 per month for one user to $1,049 for 10 users; customized pricing for 11 to 30 users
Platinum: From $232 per month for one user to $1,082 per month for 10 users; customized pricing for 11 to 30 users
Diamond: From $404 per month for one user to $1,273 per month for 10 users; customized pricing for 11 to 40 users
Fit Small Business Case Study
We assessed QuickBooks Enterprise using an internal case study to find its biggest strengths and weaknesses. On a scale from 1 to 5 (with 5 being the highest score), we rated Enterprise across several categories, such as pricing, general features, and ease of use. The individual scores are shown below, and you can read the detailed explanations for each category in the Features section that follows.
| Categories | Score (Out of 5) |
| --- | --- |
| | 1.00 |
| | 4.50 |
| | 4.80 |
| | 4.80 |
| | 5.00 |
| | 4.00 |
| | 4.00 |
| | 5.00 |
| | 4.80 |
| | 4.40 |
| | 0.50 |
| | 4.50 |
| Overall Score | 4.10 |
QuickBooks Enterprise vs Competitors
We compared QuickBooks Enterprise with some of its competitors in our comparative case study, and we discovered that it's as powerful as QuickBooks Online in terms of banking, accounts payable, and accounts receivable. It goes head to head against QuickBooks Online and Zoho Books in terms of inventory, but Enterprise has a decisive advantage due to its advanced inventory accounting features. Meanwhile, it needs to improve on mobile accounting.
Here's the summary of our comparative case study.
Case Study for QuickBooks Desktop Enterprise vs QuickBooks Online Advanced and Zoho Books
Touch the graph above to interact Click on the graphs above to interact
QuickBooks Desktop Enterprise Starting at $1,740 per year for one user

QuickBooks Online Starting at $30 per month, $200 as tested

Zoho Books Free for businesses that make less than $50,000 in annual revenue; or starts at $20 per month
QuickBooks Enterprise Features
QuickBooks Enterprise is the top-of-the-line software in the QuickBooks Desktop product line, offering a wide array of features for different industries. The following discussions explain the results of our case study.
QuickBooks Desktop Enterprise offers all the general features that good accounting software should have, such as the ability to set up a company profile, record entity type, and modify and import a chart of accounts from your previous accounting software. However, just like the other QuickBooks Desktop products, Enterprise took a hit in its score as you have to purchase a separate license fee for each additional user, which can be expensive for small businesses.
Its cloud-based counterpart, QuickBooks Online, does it better since you can choose a plan based on your number of users without paying an additional fee.
QuickBooks Enterprise would have garnered a perfect score if its A/P module was easier to use. Nevertheless, it has robust A/P management features, including the ability to enter and pay bills and track outstanding bills until they're paid. You can also record purchase orders (POs) and convert them to bills when you receive the items you ordered. To simplify the payment process, you can set up online bill pay and make partial bill payments. Enterprise also allows you to create an audit trail for bills and POs to help you simplify the A/P management process.
Invoicing with QuickBooks Enterprise is similar to other QuickBooks products—you can create and customize invoices and send them out as PDFs or emails. However, Enterprise takes it one step further by allowing you to create and send invoices in batches—as opposed to entering information for each individual invoice manually.
Batch invoicing allows you to create invoices in bulk from a single-entry input, saving you time and effort. If you have multiple clients who are billed on a monthly basis for similar ongoing services, then you can create all of their invoices at once.
To reconcile your bank statements, you can choose to connect your bank account (bank feeds) or upload your files of statements manually, which gives you more flexibility. To make reconciliation faster, QuickBooks has a streamlined Undeposited Funds account that holds separate invoice payments and sales receipts you want to consolidate to match the single deposit in your bank statement. Some accounting programs also have an Undeposited Funds account, but they aren't as comprehensive as that in QuickBooks Desktop.
QuickBooks Enterprise is ideal for project-based businesses like construction companies. You can create an estimate, and when that estimate is approved, you can convert it to an invoice instantly. You can also split estimates into as many invoices as needed (progress invoicing) instead of asking for a full upfront payment.
As you complete the service needed, you can simply add items from the original estimate to progress invoices. When creating a progress invoice out of an estimate, you need to specify how much you want to charge on the invoice for the selected items.
If changes are needed to the scheduled construction work, you can create change orders by editing the original estimate. QuickBooks will create a change order automatically based on the information you entered.
QuickBooks Enterprise isn't the best tax management solution as it doesn't help you file sales tax returns. However, if you only need help with tracking your taxes, then the platform can still provide a good value. You can determine how much you owe in taxes easily using the Sales Tax Liability Report. Sales taxes can be added to your invoice, and the program will apply the appropriate sales tax rate automatically based on the type of product or service, customer, and location you indicate in your sales form.
QuickBooks Enterprise is the strongest inventory management software we've reviewed. It has an Advanced Inventory module that provides enhanced features not found in the lower QuickBooks Desktop versions, including the ability to track inventory across locations.
Multi-inventory tracking in Enterprise lets you set specific reorder points, so you'll be alerted when to replenish stocks, create assemblies using parts from different locations or warehouses, and transfer items between locations.
You can use mobile barcode scanning to automate data entry, track inventory by bin numbers, and create customized inventory reports, such as inventory stock by item, inventory valuation summary, and assembly shortage by item. With Enterprise, you also have the option to choose between first-in, first-out (FIFO) and the average cost method to track inventory cost.
Another notable feature we want to emphasize is the ability to create pricing rules to adjust pricing automatically based on the rules you specify. For instance, you can set up a rule where your top 10 customers will receive a discount of 20% automatically if they purchase 10 items or more.
The platform allows you to run all the important reports you need to track your business performance, whether these are standard reports, such as profit and loss (P&L) statements, balance sheets, and cash flow statements, or customized reports like job costing, sales by customer reports, and purchases by vendor reports. The only reason it didn't get perfect points is that it can track inventory by location but not income and expenses, which is something you can do in QuickBooks Online.
QuickBooks Desktop Pro or Premier users will find QuickBooks Enterprise familiar. However, if you're transitioning from QuickBooks Online to Enterprise, expect a high learning curve. The features can be overwhelming and difficult if you don't have bookkeeping experience.
QuickBooks Enterprise Gold, Platinum, and Diamond users get access to 24/7 unlimited customer support through QuickBooks Priority Circle. You can also ask for on-demand training as a QuickBooks Enterprise account user.
QuickBooks Enterprise's biggest weakness is mobile accounting. The mobile app lets you scan, track, and convert receipts into expenses, as well as tracks business mileage automatically. You can't send invoices, accept payments online, and record time worked, which are usually possible with other similar accounting software. Zoho Books, our overall best mobile accounting app, offers many features, such as the ability to send invoices, enter bills, capture receipts, and record billable time from your mobile device.
Users who left QuickBooks Enterprise reviews like that the platform provides many useful features, such as its advanced reporting module, customized financial reports, order management, and customer and vendor tracking. Those who aren't pleased complained that adding multiple users makes it too expensive and that advanced tasks like bank reconciliations are too complicated for beginners.
Here are QuickBooks Enterprise's ratings from popular review websites:
Software Advice: 4.50 out of 5 based on about 20,000 reviews
GetApp: 4.5 out of 5 based on more than 19,000 reviews
G2: 4.2 out of 5 based on around 800 reviews
Frequently Asked Questions (FAQs)
Is QuickBooks Enterprise available in a cloud-based version?
While QuickBooks Enterprise is a locally installed software, you can take your files online through cloud hosting (for an additional fee). Hosted QuickBooks Enterprise allows you to access all of its features from a cloud server, giving you online access to your accounting files.
Is QuickBooks Enterprise fit for small businesses?
No, it's not—and it's expensive for small businesses. If you need a scaled-down and more affordable solution, we recommend you check our evaluation of the best small business accounting software.
Who should use QuickBooks Enterprise?
QuickBooks Enterprise is great for midsize enterprises dealing with complex inventory management and businesses needing more flexibility in their pricing structure.
Bottom Line
QuickBooks Enterprise doesn't skimp on features, and most of them are labeled "Advanced" for good reason. If you need reliable tools for managing complex inventory, pricing, and financial reports, QuickBooks Enterprise won't fail you. However, it may not be the best fit for your business if you have minimal inventory or are on a budget.