The best QuickBooks alternative has all the necessary bookkeeping features small businesses need but is often easier to use and comes at a lower cost. Whether you've become frustrated with your current QuickBooks subscription or you're looking for accounting software for your new business, there are plenty of software for you to consider, including some free QuickBooks alternatives.
Best QuickBooks Alternatives
Answer a few simple questions to receive a customized suggestion for your QuickBooks Alternative.

Which QuickBooks Alternative is right for you?
Answer a few questions about your business, and we'll give you personalized product match
How We Evaluated QuickBooks Alternatives
We first evaluated QuickBooks alternatives based on how well they solved common complaints about QuickBooks, such as:
Customer service: QuickBooks does not provide a direct customer service phone number. Instead, users must request customer service to call them.
Price: Some users feel that QuickBooks is overpriced compared to similar software.
Ease of use: QuickBooks is packed with features that inevitably make it more difficult to set up and use. Bookkeeping software with only the necessary features for a given user might be easier to use.
Next, we evaluated whether QuickBooks alternatives contained the essential functions of good bookkeeping software:
Bank account: The software should transfer transactions automatically from your bank account and ease the reconciliation process
Invoices: Invoices should be easily created, emailed, and tracked until paid
Bills: Bills should be entered when received and tracked until paid
Reports: The software should provide reports for the balance sheet and income statement
Integrations: The software should have integrations for online payments and payroll
Finally, we considered industry-specific software for industries where QuickBooks lacks certain features that will help with the accounting and overall management of companies.
Xero: Best Overall QuickBooks Alternative
Xero is included in our list of best small business accounting software and has similar features to QuickBooks at a lower price with unlimited users, making it our best overall alternative to QuickBooks. If your primary complaint about QuickBooks is the price or the limited number of users, then Xero is likely your best choice for an alternative software. You can try Xero free for 30 days with no credit card required.
Xero

What We Like
All plans include unlimited users
Similar features to QuickBooks Online
Good inventory accounting
What's Missing
Not easier to use than QuickBooks Online
No phone number to call for customer support
Receipt capture requires the most expensive plan
Plans & Pricing
Early: $9 per month for 20 invoices and 5 bills
Growing: $30 per month for unlimited invoices and bills
Established: $60 per month for unlimited invoices and bills, plus multicurrency, receipt capture, and project tracking
Our Expert Opinion
Xero has comparable features to QuickBooks Online but is priced less and includes an unlimited number of users with any subscription. If your primary concern with QuickBooks is ease of use or customer service, I'm not sure you'll be happier with Xero. I don't find Xero any easier to use and, like QuickBooks, you can't pick up the phone and call customer service. However, if you need more than five users, Xero is a great alternative, as QuickBooks requires an upgrade to its expensive advanced plan. If you're still not sure if Xero is your best QuickBooks alternative, read Xero vs QuickBooks.
FreshBooks: Best QuickBooks Alternative for Invoicing and Ecommerce
FreshBooks is a complete bookkeeping system that emphasizes great-looking invoices. Like QuickBooks, FreshBooks allows you to track hours and expenses and automatically add them to invoices. For a complete comparison with QuickBooks, read FreshBooks vs Quickbooks. FreshBooks is good for ecommerce businesses with integrations for Squarespace, Shopify, eBay, BigCommerce, and WooCommerce. New subscribers have the choice between a 30-day free trial and 50% off for three months.
FreshBooks

What We Like
Good customer support is available by telephone
Can track time and expenses and add them to great-looking invoices
Integrates with many ecommerce platforms
What's Missing
Only one user included with each plan
Cannot track unpaid bills
Plans limit the number of clients you can bill
Plans & Pricing
Lite: $15 per month for five billable clients
Plus: $25 per month for 50 billable clients
Premium: $50 per month for 500 billable clients
Select: Custom pricing for more than 500 clients per month
All plans include one user and charge $10 per month for each additional user. FreshBooks is offering 60% off for 6 months on all subscription packages through 4/30/2021.
Our Expert Opinion
Unlike QuickBooks, FreshBooks' customer support is available by calling its toll-free number. Beyond good customer service, FreshBooks is known for its terrific-looking invoices and has an impressive array of integrations with ecommerce platforms. If you need multiple users, FreshBooks is not a great choice since all users in excess of the one included with each plan are $10 per month. You can read our guide to the best invoicing software and the best ecommerce accounting software to find other good QuickBooks alternatives for your company.
Zoho Books: Best QuickBooks Alternative for Freelancers
As your business grows, Zoho Books grows with you via integration with Zoho's other apps, providing a complete solution to your unique needs along your path to success. Ideal for freelancers, Zoho Books starts at just $9 per month after a two-week free trial.
Zoho Books

What We Like
Call customer support directly
Great features at an affordable price
Expandable suite of products as your business grows
What's Missing
Plans limit the number of customers and vendors
Inventory management requires the most expensive plan
Does not prepare sales tax return
Plans & Pricing
Basic: $9 per month for two users and 50 customers and vendors
Standard: $19 per month for three users and 500 customers and vendors
Professional: $50 per month for 10 users and unlimited customers and vendors
Our Expert Opinion
At $9 per month, Zoho Books Basic is a great value for very small businesses and freelancers. It has all the features most freelancers will need, although you might consider upgrading to Standard to help track your unpaid bills. If you need to track inventory, you'll need to upgrade to Professional. Even so, many users find Zoho Books a better value compared to QuickBooks Online. As with FreshBooks, Zoho Books provides a telephone number that you can call to contact customer support directly. If Zoho Books is not right for you, you can explore other options in our guide to freelancer accounting software.
Sage 50Cloud: Best QuickBooks Alternative for Multicompany Accounting
Sage 50Cloud is great compared to QuickBooks Online if you need to keep the books for multiple companies. While a single QuickBooks Desktop license can be used for multiple companies, QuickBooks Online requires separate subscriptions, which can become very expensive. Not only can Sage 50Cloud account for multiple companies, but it can consolidate the companies into a single entity and prepare consolidated financial statements. You can evaluate Sage 50Cloud by clicking "Take a test drive" from its website, which will allow you to access a hosted version of 50Cloud with sample data.
Sage 50Cloud

What We Like
Consolidate unlimited companies for one price
Customer service by telephone
Track hours and expenses to assign to customer invoices
What's Missing
Not cloud-based software
Online payments require a third-party integration
More difficult to use than QuickBooks Online
Plans & Pricing
Pro: $503.23 per year with a maximum of one user and one company
Premium: From $778.63 per year for one user to $1,842.51 per year for five users and unlimited companies
Quantum: From $1,981.75 per year for three users to $3,431.95 per year for 10 users; custom prices for 11 to 40 users
Our Expert Opinion
Despite its name, Sage 50Cloud is desktop software that allows some functions to be performed online with a subsequent synchronization with the desktop file. While this introduces some complexity, it can perform some tasks on the go, which QuickBooks Desktop does not offer. QuickBooks Desktop Premier Plus offers similar features to Sage 50Cloud Premium and costs $499.99 per year, per user. The big difference is that Sage 50Cloud Premium can consolidate parent and subsidiary companies while QuickBooks Desktop cannot. Like QuickBooks Desktop, 50Cloud is very sophisticated and powerful software that will take some time to learn. If Sage 50Cloud isn't right for your needs, explore other software to account for multiple companies.
Quicken: Best QuickBooks Alternative for Individuals With Rental Property
Individuals owning rental property might be better served with Quicken compared to QuickBooks, a full-fledged bookkeeping software. Unlike double-entry bookkeeping software, Quicken keeps things simple by focusing on only your income and expenses instead of tracking assets and liabilities. Quicken can also be used to track your personal finances, including your retirement accounts, which provide a lot of value beyond simply accounting for rental income. You'll need the Home & Business edition to manage your rental property, which costs $103.99 per year.
Quicken

What We Like
Email custom invoices and collect payments online
Customer support available by telephone
Manage personal finances in addition to rental property
What's Missing
Cannot print a balance sheet for rental activity
Requires installation on your computer
Not appropriate for rental properties owned through corporations or partnerships
Plans & Pricing
Starter: $35.99 per year
Deluxe: $51.99 per year
Premier: $77.99 per year
Home & Business: $103.99 per year
(Required for rental property)
Our Expert Opinion
Despite their similar names, Quicken and QuickBooks are entirely different products owned by different companies. Individuals needing to track income and expenses for a personally owned rental property will find that Quicken does a great job while also providing a lot of value by tracking their personal finances. In addition, Quicken will help you manage your rental activity by creating invoices, accepting online payments, and managing lease terms, rental rates, and security deposits. The biggest downside of Quicken is that it cannot produce a balance sheet, so it's not appropriate if your rental activity is required to file a business return like Form 1120, Form 1120S, or Form 1065.
Wave: Best Free QuickBooks Alternative
Wave is very good bookkeeping software that is absolutely free for an unlimited number of users. While it doesn't have many features compared to QuickBooks, it's easier to use. Like QuickBooks, Wave has integrated credit card processing and payroll that can be added for an additional fee. The bookkeeping software is always free, so you can connect your bank account and explore Wave's features to see if it's right for you.
Wave

What We Like
Free cloud-based software
Payroll and credit card processing can be added without a third-party integration
Easier to use than QuickBooks Online
What's Missing
No telephone number for customer support
No inventory tracking
No comprehensive mobile app
Pricing
Free for unlimited users and companies
Our Expert Opinion
Wave is easier to use than QuickBooks and absolutely free. It doesn't contain all the features available in QuickBooks Online, such as tracking inventory and assigning income and expenses to classes, locations, and projects. However, Wave does contain some features like connecting to your bank account and creating transactions from uploaded receipts. If you don't need advanced features, Wave might be a great QuickBooks alternative for you. You can explore other free alternatives in our guide to the best free accounting software.
Sage Business Cloud Accounting: Best QuickBooks Alternative for a Mobile App
Sage Business Cloud Accounting is a cloud-based accounting system with all the features you need to keep your books easily without many advanced features that inevitably make software harder to use. Best of all, Sage Accounting has a great mobile app that you can use to perform all of your bookkeeping tasks while on the go. After your free trial, monthly subscriptions start at just $10 per month.
Sage Business Cloud Accounting

What We Like
Great mobile app
Unlimited users, transactions, vendors, and customers
Collect online payments without a third-party integration
What's Missing
No integrated payroll
No customer service by telephone
Cannot add time and expenses automatically to customer invoices
Plans & Pricing
Accounting Start: $10 per month for unlimited users
Accounting: $25 per month for unlimited users and includes receipt capture and unpaid bills management
Our Expert Opinion
Sage Accounting (formerly known as Sage One) is a good alternative to QuickBooks Online if you're looking for an affordable program with a mobile app that performs all the basic bookkeeping functions. Sage Accounting has no integrated payroll available, even from third-party vendors. Therefore, your payroll provider will need to provide you a journal entry to record your payroll manually. The journal entry is easy to learn and input, but you won't be able to access any detailed payroll information within the program. There are other great mobile accounting apps you can learn about in Best Mobile Accounting Apps.
Sage 100 Contractor: Best QuickBooks Alternative for Contractors
Sage 100 Contractor is a sophisticated accounting system especially designed for contractors not only to perform bookkeeping but to monitor the profitability of jobs in real-time as well. The program will take time to learn but will provide you the information to manage your business even if you can't personally oversee every project. It's more expensive than QuickBooks Online and will work the best if you have an experienced bookkeeper. Visit its website to take a test drive of Sage 100 Contractor in a sample company.
Sage 100 Contractor

What We Like
Has enterprise resource planning (ERP) software to manage your business
Assign income and expenses to jobs to monitor profitability
Bookkeeping, estimating, purchasing, job costing, and payroll are all integrated into one system
What's Missing
Harder to find support from an independent accountant than with QuickBooks Online
Your entire team must be dedicated to learning and using the software
No upfront pricing
Pricing
Contact Sage to receive a custom quote
Users report a starting price of $99 per month, per user
Our Expert Opinion
Sage 100 Contractor is a sophisticated ERP system for contractors, but not so sophisticated that it takes a team of analysts to run, nor a hefty bank account to finance. It's more of an entry-level ERP system that is ideal for contractors that have grown beyond personally supervising each project. However, it will still take some time to learn, and everyone on the team, including salespeople, estimators, project managers, and forepersons, will need to be dedicated to doing so. You can explore other contractor accounting software in Best Construction Accounting Software.
Buildium: Best QuickBooks Alternative for Property Management Companies
Buildium is a much better fit for property managers than QuickBooks. In addition to standard bookkeeping features, it helps manage your tenants with tenant screening, electronic leases, and a resident portal where tenants can pay their rent and submit maintenance requests. The price starts at just $50 per month for up to 20 units after your free 15-day trial.
Buildium

What We Like
Unlimited customer support
Track work orders and convert to bills
Track profit & loss by property
What's Missing
Must upgrade to a more expensive plan for more than 150 units, even if you don't need the extra features
Lacks some time-saving accounting features like receipt capture and mileage tracking.
No integrated payroll
Plans & Pricing
Essentials: up to 150 units

Starts at $50/month for 20 or fewer units

Growth: up to 5,000 units

Starts at $160/month for 50 or fewer units

Premium: up to 5,000 units

Starts at $4,968/year for 150 or fewer units
Property management companies can benefit from special industry-specific features not offered by QuickBooks. Buildium is a reasonably priced solution for small companies that want help managing tenants and service calls while also tracking their profit and loss by property. Larger companies can upgrade to Growth or Premium to unlock even more features such as additional performance analytics and an open application programming interface (API). If you are a real estate professional but not sure that Buildium is right for you, read our Best Real Estate Accounting Software guide.
EasyFarm: Best QuickBooks Alternative for Farmers and Ranchers
While QuickBooks is generally a pretty good choice for farmers and ranchers, EasyFarm offers an alternative that works well for self-employed farmers that do their own bookkeeping. EasyFarm has unique input screens that use common farm terminology instead of accounting terms. It also has a feature to help separate personal and farming activity that is included in the same bank account. EasyFarm is a desktop program that starts at a one-time fee of $509.
EasyFarm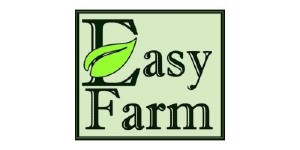 What We Like
Designed to be used by farmers, not bookkeepers
Good bookkeeping features are combined with crop and livestock management
Includes printed reference materials and a training manual
What's Missing
Cannot transfer transactions from your bank account
Cannot track unpaid bills
More difficult to share your information with your tax preparer at year-end than a cloud-based program
Plans & Pricing
Lite: $509
Plus: $595 includes payroll
Pro: $800 includes payroll and choice of Crop and Field Manager or Livestock Manager
Premier: $1,100 includes payroll and both Crop and Field Manager and Livestock Manager
All purchases are a one-time fee and include one year of support with additional years of support available for $129 to $209.
Our Expert Opinion
EasyFarm is a very inexpensive option since a one-time purchase can be used for many years. Farmers that want to do their own bookkeeping will appreciate the common language used in the input screens, and adding the Crop and Field Manager or Livestock Manager will extend the usefulness beyond mere bookkeeping. Customer support is available by telephone and has a small company feel and friendly representatives. EasyFarm is great for self-employed farmers, but if you have a larger farm business, you might want to read our guide to the Best Farm Accounting Software for other options.
When to Use a QuickBooks Alternative
QuickBooks Online is a great bookkeeping software that dominates the market for small business accounting software. However, there are three instances in which you might consider using a bookkeeping program other than QuickBooks.
1. QuickBooks Is Too Expensive
QuickBooks Online Plus is the most popular version of QuickBooks and costs $70 per month, which seems pretty high to many very small businesses. However, I encourage you to look at how much value you receive from QuickBooks before deciding you can't afford it. It's powerful software and, if you're using a majority of its features, it's probably worth the price. However, as discussed next, QuickBooks sometimes offers far more features than you need.
2. QuickBooks Has Unnecessary Features
To make QuickBooks worth the cost, you need to use a majority of its features. For example, QuickBooks allows you to track inventory costs, allocate income and expenses to both classes and locations, create custom tags to group transactions in any way imaginable, and determine sales tax rates automatically based on customer addresses. If all you want is to issue invoices and pay bills, there are far cheaper and simpler bookkeeping options available.
3. Companies in Specialized Industries
QuickBooks is incredibly flexible and can be adapted to the accounting needs of virtually any industry. However, some industries are unique, and it can be helpful to have specialized software that does the accounting and helps manage the company and meet other regulatory requirements. Examples of some specialized industries where QuickBooks might not be the best option are churches, nonprofits, trucking, restaurants, and law firms.
Bottom Line
QuickBooks dominates the market for small business accounting, but it is not always the best answer, and there are many alternatives to QuickBooks to consider. Depending on your budget, features desired, and industry, you might find an alternative software will meet your needs better.