QuickBooks for Mac Review: Features and Pricing in 2022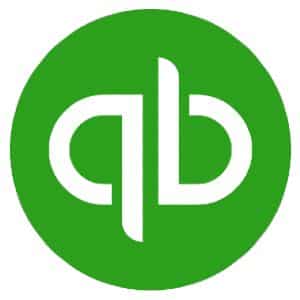 What We Recommend QuickBooks for Mac For
If you're a freelancer or you run a very small business where you handle your own bookkeeping, especially if you're already familiar with bookkeeping in general, QuickBooks for Mac is a good choice. It's a version of QuickBooks Desktop and our pick as the best small business accounting software for keeping the books of multiple companies.
Since the QuickBooks for Mac software is only compatible with iOS operating systems, it won't work on a PC with a Windows operating system. Mac users should also consider QuickBooks Online, a cloud-based version of QuickBooks. We recommend checking out our article comparing QuickBooks Online to Desktop to help you decide what's best for you.
Who QuickBooks for Mac Is Best For
Mac users who want desktop software: QuickBooks for Mac is a great choice for companies that prefer the security and speed of locally installed software. QuickBooks for Mac is our top desktop software choice for Mac accounting software because it has Mac-specific features like iCloud file sharing.
Experienced bookkeepers: Many experienced bookkeepers prefer desktop versions of QuickBooks over QuickBooks Online because navigating and inputting data is faster.
Project-based businesses: There are many features that will assist you with managing and tracking costs for projects, including the ability to send progress invoices as each step of a project is completed rather than waiting until the end. You can also track time, mileage, and expenses by customer and project.
Retail businesses: QuickBooks lets you set up and track your inventories. It helps to manage inventory levels, set rates, generate reports to see the performance of your products, and remind you at reorder points.
Who QuickBooks for Mac Is Not a Good Fit For
Mobile users: QuickBooks Mac Plus 2022 doesn't have a mobile app that performs basic accounting functions. Zoho Books is our top choice for accounting software with an outstanding mobile app. You can send invoices, view reports, enter bills, and much more. Read our Zoho Books review to find out more about this feature.
Businesses seeking an affordable monthly plan: QuickBooks Desktop for Mac is only available with an annual plan and no option to pay monthly. Xero is our next best option for affordable pricing plans. Xero is web-based accounting software similar to QuickBooks Online but is far more affordable, and it's our choice for the best QuickBooks alternative for unlimited users.
Distributing or manufacturing businesses: Our top choice for these types of industries would be QuickBooks Online. QuickBooks Online has multiple discount structures and multilocation inventory, and it can also process multiple currencies, unlike QuickBooks for Mac.
QuickBooks for Mac Pros & Cons
PROS

CONS

Unlimited updates and customer support
Requires internet connection for setup
Well-designed user interface
Lack of self-help articles
Supports both cash and accrual accounting
No multicurrency support
Excellent inventory tracking features
Maximum of three users only
QuickBooks for Mac Case Study
We evaluated QuickBooks Mac Plus 2022 across 11 key areas in our internally developed case study. These 11 key areas are the core features we want to see in QuickBooks for Mac, with the interests of small business owners in mind. Here are the results of our evaluation.
QuickBooks for Mac ranks almost even with its online counterpart, QuickBooks Online Plus. However, QuickBooks for Mac scores perfectly in project accounting, which we'll discuss in greater detail in the features section of this article. The two QuickBooks products and Zoho Books all scored poorly in fixed assets because of their deficient fixed asset accounting features.
QuickBooks for Mac Pricing
QuickBooks Mac Plus 2022 is now only available on a subscription basis. Unlike the licensed version, the new Mac Plus subscription features new and better features:
Unlimited customer support at no additional cost
Unlimited features update and security patches
Unlimited data recovery
The price of QuickBooks Mac Plus 2022 is $349.99 for one user, $549.99 for two users, and $749.99 for three users. QuickBooks Mac cannot support more than three users. Consider Xero for unlimited users at no additional cost.
QuickBooks for Mac Features
QuickBooks Mac Plus 2022 offers features that are more or less similar to its Windows counterpart, QuickBooks Desktop, but with added Mac-specific features. In the Mac version, you also can add general contact information, credit limits, to-do lists, default sales tax, customer credits, maps, and directions. There's also an option to create contact groups and invoice the entire group at once. QuickBooks for Mac will sync directly with your Mac contacts.
Importing an existing chart of accounts and beginning balances is also possible with QuickBooks for Mac. Sharing data with your accountant isn't as easy as with QuickBooks Online. However, the new QuickBooks Mac Plus 2022 now allows you to exchange data with QuickBooks Pro, Premier, and Premier Accountant Edition.
Furthermore, QuickBooks for Mac only offers class tracking. It would have been better if it'd also included location tracking. However, if you need to track accounting data for location-based activities, a way around that would be to create classes for locations. Check out the image below to see how class tracking works in the balance sheet:
Manage your expense receipts through Receipt Management as shown in the image below. Attach images of your receipts and include other details like bank and card type, check number, vendor, expense account, and billable customer or job:
You can also manage your vendors through the accounts payable (A/P) module and record expenses without paying. Vendor management is also excellent in the Mac version because it allows you to perform advanced transactions like record credit memos, short pay vendor invoices, pay independent contractors through service items, and many more.
One of the reasons we didn't give QuickBooks Mac a perfect 10 is because of our subjective ease-of-use score. QuickBooks Mac Plus 2022 can be overwhelming for first-time users, and it can be hard to learn on your own because of the lack of in-depth tutorial videos and articles for QuickBooks Mac. However, experienced accountants and bookkeepers won't have any difficulty using the software.
QuickBooks for Mac offers 31 invoice templates and allows you to create custom templates as well. You can send electronic invoices, but there's no option for sending recurring invoices. You can also create estimates and convert them to invoices quickly.
Apart from these, QuickBooks for Mac offers excellent customer tracking in its accounts receivable (A/R) module, wherein you can view outstanding invoices, view balance by customer, view transactions by customers, and set up recurring invoices. Just like the A/P module, we also noticed significant difficulty in using the A/R module. That's why we scored it low for ease of use.
Banking in QuickBooks for Mac is as excellent an experience as what you'll get in QuickBooks Online. You can connect your bank accounts, import bank transactions to QuickBooks, and perform bank reconciliations. Moreover, you can perform bank reconciliations even if you don't connect your bank account to the software. You can simply enter the ending balance in your bank statement and manually match bank statement items with the books.
QuickBooks Mac Plus 2022 can only classify assets as fixed assets for balance sheet classification. Aside from that, there are no other fixed asset accounting features to look for in QuickBooks for Mac. Only Xero has a dedicated fixed asset manager that keeps a record of fixed assets and computes depreciation automatically. We recommend choosing Xero over QuickBooks for Mac if your business uses many fixed assets.
QuickBooks Mac Plus 2022 allows you to create projects connected to customers. With this feature, you can set a job status, start date, projected end date, and description. You can also run job costing reports. And most importantly, QuickBooks for Mac allows you to compare actual and budgeted project costs, something not available in QuickBooks Online. You can track time and create timesheets, attach billable time to invoices, and use progressive invoicing as each step of a project is completed.
Sales & Income Tax (8 out of 10 points)
QuickBooks Mac Plus 2022 offers the same features that other QuickBooks products have. You can add sales tax items, track sales tax liability, and adjust sales tax from sales returns. However, QuickBooks for Mac cannot file and pay your sales tax returns.
In QuickBooks Mac Plus 2022, you record items, services, and inventory parts. You can also set reorder points as well as default sales tax items and sales tax groups. However, more importantly, QuickBooks for Mac can compute cost of goods sold (COGS) in every invoice automatically and determine the cost of ending inventory.
There are more than 110 reports available with QuickBooks for Mac, which include profit and loss (P&L) statements, balance sheets, sales reports, charts, and graphs. Reports can be modified through filters and presented per class.
With the new subscription-based plan for all installable QuickBooks products, users will now enjoy unlimited access to live customer support without an additional fee. You can also ask QuickBooks to call you in case you have questions. Apart from that, chatbots and self-help information are available online. Unfortunately, most help articles about QuickBooks for Mac are outdated and scarce.
QuickBooks Mac Plus 2022 doesn't have a mobile app. It's purely an application for Mac without mobile app functionality. We recommend choosing QuickBooks Online if you want to stay within QuickBooks or considering Zoho Books for its excellent mobile app.
QuickBooks for Mac Alternatives
| | | |
| --- | --- | --- |
| Best for: Excellent mobile app functionality | Best for: Companies looking for unlimited users | Best for: Distribution and manufacturing companies in need of multicurrency accounting |
| Starts at $0 | Starts at $12 | Starts at $25 |
| | | |
Bottom Line
QuickBooks Mac Plus 2022 offers many of the advanced features that you'd expect in powerful accounting software like job costing, class tracking, contact management, and expense tracking. However, the software isn't without its faults, as it lacks integrations, doesn't support transactions in multiple currencies, and doesn't have location tracking.