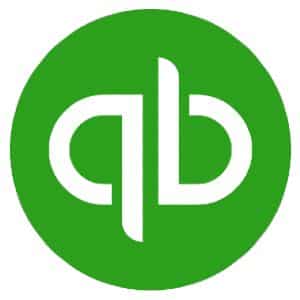 While there is no free trial available, QuickBooks offers a 60-day money-back guarantee on all desktop software.
What We Recommend QuickBooks for Mac For
If you're a freelancer or running a very small business where you handle your own bookkeeping, QuickBooks for Mac is a great small business accounting software option, especially if you're already familiar with bookkeeping in general. Since the QuickBooks for Mac software is only compatible with iOS operating systems, it will not work on a PC with a Windows operating system. QuickBooks for Mac is similar to QuickBooks Pro, a popular QuickBooks Desktop program for Windows PCs. We recommend checking out our article comparing QuickBooks Online and Desktop to help you decide what's best for you.
Who QuickBooks for Mac Is Best For
Mac users who want desktop software: QuickBooks for Mac is a great choice for companies preferring the security and speed of locally installed software.
Experienced bookkeepers: Many experienced bookkeepers prefer desktop versions of QuickBooks over QuickBooks Online because it is faster to input data and navigate.
Project-based businesses: There are many features that will assist you with managing and tracking costs for projects, including the ability to send progress invoices as each step of a project is completed, rather than waiting until the end. You can also track time, mileage, and expenses by customer and project.
Who QuickBooks for Mac Is Not a Good Fit For
Mobile users: If you do a lot of your work on the road and need to access your financial information from your phone or tablet, we suggest looking into QuickBooks Online, which works with any operating system through a web browser and an internet connection. This gives you the freedom to work anywhere at any time.
Businesses seeking an affordable monthly plan: If you're not ready to commit to a flat fee for the software and would prefer to pay an affordable monthly fee, Zoho Books is a great option. Specifically tailored for Mac users, it is designed to work with iMessage, Apple Maps, Siri, and 3D Touch. It even has an app for the Apple Watch.
Distributing or manufacturing businesses: If you're looking for accounting software that goes beyond what QuickBooks for Mac offers, check out Connected Core Accounting, which is available for both desktop and cloud-based use on a Mac. Connected Core supports precision inventory costing, multiple discount structures, multilocation inventory, and multiple currencies, which QuickBooks for Mac does not.
QuickBooks for Mac Pros & Cons
PROS

CONS

User-friendly
Limited tech support
Low cost for robust set of features
Maximum of three licenses
60-day satisfaction guarantee
Lack of integrations
Well-designed user interface
Poor support materials
Supports both cash and accrual accounting
No multi-currency support
QuickBooks for Mac Pricing
Intuit currently sells licenses for up to three users of QuickBooks for Mac at $399.99 per user. The license is good forever, but Intuit discontinues support of the software after three years. There is a 60-day guarantee, which promises that if you are not satisfied with the software, you can return it for a full refund.
Unlike QuickBooks Online and QuickBooks Desktop, QuickBooks for Mac doesn't integrate with QuickBooks Payroll. You still have the option to purchase QuickBooks Payroll, which starts at $45 per month.
QuickBooks for Mac is not offered as an annual subscription with customer support. You must purchase phone support separately with a QuickBooks Care Plan for Macs, which is priced at $29.95 per month or $299.95 per year.
QuickBooks for Mac Features
QuickBooks for Mac has an impressive number of features, although not all are as fully developed as they are within QuickBooks Pro and QuickBooks Online. Here's a summary of the most notable features:
Invoices and estimates: QuickBooks for Mac offers 31 invoice templates, and you can create custom templates as well. You can send electronic invoices, but there is no option for sending recurring invoices. You can also create estimates and convert them to invoices quickly.
Contact management: With this feature, you can add general contact information, credit limits, to-do lists, default sales tax, customer credits, maps, and directions. There is also an option to create contact groups and invoice the entire group at once. QuickBooks for Mac will sync directly with your Mac contacts.
Expense tracking: You can track your expenses using bank feeds or by entering or importing transactions manually. QuickBooks for Mac matches transactions automatically, and you can create matching rules as well.
Bank reconciliation: You can reconcile all of your bank and credit card accounts and run several reconciliation reports.
Chart of accounts: You select your chart of accounts when you set up the software initially, but you can add and edit accounts as needed later.
Inventory: You can record items, services, inventory parts, and also set reorder points as well as default sales tax items and sales tax groups.
Project management: QuickBooks for Mac allows you to create projects connected to customers. With this feature, you can set a job status, start date, projected end date, and description. You can also run job costing reports.
Time tracking: You can track time and create timesheets, attach billable time to invoices, and use progressive invoicing as each step of a project is completed.
Reports: There are more than 110 reports available with QuickBooks for Mac, which includes profit and loss (P&L) statements, sales reports, charts, and graphs.
Budgeting: You have the option of creating a yearly budget by entering your goals manually or by using the previous year's data to create your budget. Budgeting reports are also available to help you stay on track.
Class tracking: You can sort transactions by class to give you added detail and insight into your business. Some companies use classes to track locations, departments, and inventory types. You can create subclasses as well.
To-do lists: You can create to-do lists and run to-do list reports to stay on top of your business tasks. You can also set reminders for overdue invoices, bills to pay, money to deposit, and more.
QuickBooks for Mac has also introduced new features for 2021, which include:
Automatic payment reminders: Get paid faster by reminding customers when payments are due automatically while saving you follow-up time.
Statement e-payments: Send statements with payment links that allow customers to settle balances via an online payment portal.
Combine invoice emails: Send multiple invoices in one email, ensuring that your customers don't overlook outstanding invoices when sending payments.
Sales tax codes: Track sales tax codes for out-of-state orders, multiple districts, and nonprofit organizations, helping you to avoid unnecessary penalties and interest charges.
1099 filing: Electronically file 1099s without the need for extra forms or processing.
Customer Service and Ease of Use
QuickBooks for Mac users are limited in their options for customer support. Phone support is available on a subscription plan, and email support is not offered. It does have a help center with dozens of how-to articles and guides that can be accessed directly within the software. Here's a summary of the other support options available:
Live Chat: This feature is available on the QuickBooks for Mac website, but this is more for sales questions than software help.
Little Square: This is an online magazine for QuickBooks for Mac users that features tips and tricks for getting the most out of your software, video tutorials, and a complete user guide.
QuickBooks Blog: While most of the articles are focused on QuickBooks Online, you may find answers to more general questions here.
While QuickBooks for Mac can be difficult to navigate at times, the software has a more attractive user interface than QuickBooks Pro. The central dashboard allows you to see the information that is most critical to your business decisions and customize your data so that you can view the most pertinent information. You can also use the dashboard to answer questions about the financial health of your business.
QuickBooks for Mac Alternatives
| | | | |
| --- | --- | --- | --- |
| Best For | Mobile users seeking an accessible program while on the road | Mac users seeking an affordable and easy-to-use program | Distributing or manufacturing businesses |
| Service Fee | Starting at $25 per month | Starting at $9 per month | One-time cost of $499 |
Bottom Line
QuickBooks for Mac offers many of the advanced features that you'd expect in powerful accounting software like job costing, class tracking, contact management, and expense tracking. However, the software is not without its faults as it lacks integrations, doesn't support transactions in multiple currencies, and doesn't provide a live feed to your bank accounts. For a more in-depth glimpse, you might also want to check out our comparison of the different versions of QuickBooks Desktop.